You are currently browsing the category archive for the 'Blocking change' category.
Image:  21stcenturypublicservant.wordpress.com/
I have talked a lot the past years about Digital Transformation and in particular its relation to PLM. This time I want to focus a little more on Digital Transformation and my observations related to big enterprises and small and medium enterprises. I will take you starting from the top, the C-level to the work floor and then try to reconnect through the middle management. As you can imagine from the title of this post, there is a challenge. And I am aware I am generalizing for the sake of simplicity.
Starting from the C-level of a large enterprise
Large and traditional enterprises are having the most significant challenge when aiming at a digital transformation for several reasons:
They have shareholders that prefer short-term benefits above long-term promising but unclear higher benefits. Shareholders most of the time have no personal interest in these companies, they just want to earn money above the average growth.
The CEO is the person to define the strategy which has to come with a compelling vision to inspire the shareholders, the customers and the employees in the company – most of the time in that order of priority.
The role of the CEO is to prioritize investments and stop or sell core components to make the transformation affordable. Every transformation is about deciding what to stop, what to start and what to maintain.
After four to seven years (the seven years' itch) it is time for a new CEO to create a new momentum as you cannot keep the excitement up too long.
Meanwhile, the Stop-activities are creating fear within the organization – people start fearing their jobs and the start-activities are most of the time of such a small-scale that their successes are not yet seen. So at the work floor, there will be reservations about what's next
Companies like ABB, Ericsson, GE, Philips – in alphabetical order – are all in several stages of their digital transformation and in particular I have followed GE as they were extremely visible and ambitious. Meanwhile, it is fair to say that the initial Digital Transformation plan from GE has stalled and a lot of lessons learned from that.
If you have time – read this article: The Only Way Manufacturers Can Survive – by Vijay Govindarajan & Jeff Immelt (you need to register). It gives useful insights about what the strategy and planning were for digital transformation. And note PLM is not even mentioned there J
Starting from the C-level of a small and medium enterprise
In a small or medium enterprise, the distance between the C-level and the work floor is most of the time much shorter and chances are that the CEO is a long-term company member in case of a long-standing family-owned business. In this type of companies, a long-term vision can exist and you could expect that digital transformation is more sustainable there.
Unfortunate most of the time it is not, as the C-level is often more active in current business strategies and capabilities close to their understanding instead of investing energy and time to digest the full impact of a digital transformation. These companies might invest in the buzz-words you hear in the market, IoT, Digital Twins and Augmented Reality/Virtual Reality, all very visionary topics, however of low value when they are implemented in an isolated way.
In this paragraph, I also need to mention the small and medium enterprises that are in the hands of an investment company.  Here I feel sorry as the investment company is most of the time trying to optimize the current ways of working by simplifying or rationalizing the business, not creating a transformative vision (as they do not have the insights. In this type of companies, you will see on a lower scale the same investments done as in the other category of small and medium enterprises, be it on a lesser scale.
Do people need to change?
Often you hear that the problem with any change within the companies is because people do not want to change. I think this is too much a generalization. I have worked in the past five years with several companies where we explored the benefits and capabilities of PLM in a modern way, sometimes focusing on an item-centric approach, sometimes focusing on a model-based approach. In all these engagements there was no reluctance from the users to change.
However, there were two types of users in these discussions. I would characterize as evolutionary thinkers (most of the time ten years or more in the company) and love-to-change thinkers (most of them five years or less in the company). The difference between these groups was that the evolutionary thinkers were responding in the context of the existing business constraints where the love-to-change thinkers were not yet touched by the "knowledge how good everything was".
For digital transformation, you need to create the love-to-change attitude while using the existing knowledge as a base to improve. And this is not a people change, it is an organizational change where you need to enable people to work in their best mode. It needs to be an end-to-end internal change – not changing the people, but changing the organizational parameters: KPIs, divisions, departments, priorities. Have a look at this short movie, you can replace the word ERP by PLM, and you will understand why I like this movie (and the relaxing sound)
The Middle Management dilemma
And here comes my last observation. At the C-level we can find inspiring visions often outcome-based, talking about a more agile company, closer to the customer, empowered workers, etc.  Then there is the ongoing business that cannot be disrupted and needs to perform – so the business units, the departments all get their performance KPIs, merely keeping the status quo in place.
Also, new digital initiatives need to be introduced. They don't fit in the existing business and are often started in separation – like GE Digital division, and you can read Jeff Immelt' s thoughts and strategy how this could work. (The Only Way Manufacturers Can Survive). However as the majority of the business runs in the old mode, the Digital Business became another business silo in the organization, as the middle management could not be motivated to embed digital in their business (no KPIs or very low significance of new KPIs)
I talked about the hybrid/bimodal approach several times in my blog posts, most recently in The Challenges of a Connected Ecosystem.  One of the points that I did not address was the fact that probably nobody wants to work in the old mode anymore once the new approach is successful and scaled up.
When the new mode of business is still small, people will not care so much and continue business as usual. Once the new mode becomes the most successful part of the company, people do want to join this success if they can. And here the change effort is needed. An interesting article in this context is The End of Two-Speed IT from the Boston Consultancy Group (2016). They already point at the critical role of middle management. Middle management can kill digital transformation or being part of it, by getting motivated and adopting too.
Conclusion
Perhaps too much text in this post and even more content when you dive more in-depth in the provided content. Crucial if you want to understand the digital transformation process in an existing company and the critical place of middle management. They are likely the killers of digital transformation if not give the right coaching and incentives.  Just an observation – not a thought 😉

In this post, I will explain the story behind my presentation at PI PLMx London. You can read my review of the event here: "The weekend after ……" and you can find my slides on SlideShare: HERE.
For me, this presentation is a conclusion of a thought process and collection of built-up experiences in the past three to  five years, related to the challenges digital transformation is creating for PLM and what makes it hard to go through compared to other enterprise business domains.  So here we go:
Digital transformation or disruption?
Slide 2 (top image) until 5 are dealing with the common challenges of business transformation. In nature, the transformation from a Caterpillar (old linear business) to a Butterfly (modern, agile, flexible) has the cocoon stage, where the transformation happens. In business unfortunate companies cannot afford a cocoon phase, it needs to be a parallel change.
Human beings are not good at change (slide 3 & 4), and the risk is that a new technology or a new business model will disrupt your business if you are too confident – see examples from the past. The disruption theory introduced by Clayton Christensen in his book, the Innovators Dilemma is an excellent example of how this can happen.  Some of my thoughts are in The Innovator's dilemma and generation change (2015)
Although I know some PLM vendors consider themselves as disruptor, I give them no chance in the PLM domain. The main reason: The existing PLM systems are so closely tied to the data they manage, that switching from one PLM system to a more modern PLM system does not pay off.  The data models are so diverse that it is better to stay with the existing environment.
What is clear for modern digital businesses is that if you could start from scratch or with almost no legacy you can move faster forward than the rest. But only if supported by a strong leadership , a(understandable) vision and relentless execution.
The impression of evolution
Marc Halpern's slide presented at PDT 2015 is one of my favorite slides, as it maps business maturity to various characteristics of an organization, including the technologies used.
Slide 7 till 18 are zooming in on the terms Coordinated and Connected and the implications it has for data, people and business. I have written about Coordinated and Connected recently: Coordinated or Connected (2018)
A coordinated approach: Delivering the right information at the right moment in the proper context is what current PLM implementations try to achieve. Allowing people to use their own tools/systems as long as they deliver at the right moment their information (documents/files) as part of the lifecycle/delivery process. Very linear and not too complicated to implement you would expect. However it is difficult ! Here we already see the challenge of just aligning a company to implement a horizontal flow of data. Usability of the PLM backbone and optimized silo thinking are the main inhibitors.
In a connected approach: Providing actual information for anyone connected in any context the slide on the left shows the mental picture we need to have for a digital enterprise. Information coming from various platforms needs to be shareable and connected in real-time, leading, in particular for PLM, to a switch from document-based deliverables to models and parameters that are connected.
Slide 15 has examples of some models.  A data-driven approach creates different responsibilities as it is not about ownership anymore but about accountability.
The image above gives my PLM-twisted vision of which are the five core platforms for an enterprise.  The number FIVE is interesting as David Sherburne just published his Five Platforms that Enable Digital Transformation and in 2016 Gartner identified Five domains for the digital platform .- more IT-twisted ? But remember the purpose of digital transformation is: FIVE!
From Coordinated to Connected is Digital Transformation
Slide 19 till 27 further elaborate on the fact that for PLM there is no evolutionary approach possible, going from a Coordinated technology towards a Connected technology.
For three reasons:  different type of data (document vs. database elements), different people (working in a connected environment requires modern digital skills) and different processes (the standard methods for mechanical-oriented PLM practices do not match processes needed to deliver systems (hardware & software) with an incremental delivery process).
Due to the incompatibility of the data, more and more companies discover that a single PLM-instance cannot support both modes – staying with your existing document-oriented PLM-system does not give the capabilities needed for a model-driven approach. Migrating the data from a traditional PLM-environment towards a modern data-driven environment does not bring any value. The majority of the coordinated data is not complete and with the right quality to use a data-driven environment. Note: in  a data-driven environment you do not have people interpreting the data – the data should be correct for automation / algorithms.
The overlay approach, mentioned several times in various PLM-blogs, is an intermediate solution. It provides traceability and visibility between different data sources (PLM, ALM, ERP, SCM, …). However it does not make the information in these systems better accessible.
So the ultimate conclusion is: You need both approaches, and you need to learn to work in a hybrid environment !

What can various stakeholders do?
For the management of your company, it is crucial they understand the full impact of digital transformation. It is not about a sexy customer website, a service platform or Virtual Reality/Augmented Reality case for the shop floor or services. When these capabilities are created disconnected from the source (PLM), they will deliver inconsistencies in the long-term. The new digital baby becomes another silo in the organization. Real digital transformation comes from an end-to-end vision and implementation.  The result of this end-to-end vision will be the understanding that there is a duality in data, in particular for the PLM domain.
Besides the technicalities, when going through a digital transformation, it is crucial for the management to share their vision in a way it becomes a motivational story, a myth, for all employees. As Yuval Harari, writer of the book Sapiens,  suggested, we (Home Sapiens) need an abstract story, a myth to align a larger group of people to achieve a common abstract goal. I discussed this topic in my posts: PLM as a myth? (2017)  and PLM – measurable or a myth?
Finally, the beauty of new digital businesses is that they are connected and can be monitored in real-time. That implies you can check the results continuously and adjust – scale of fail!
Consultants and strategists in a company should also take the responsibility, to educate the management and when advising on less transformational steps, like efficiency improvements: Make sure you learn and understand model-based approaches and push for data governance initiatives. This will at least narrow the gap between coordinated and connected environments.
This was about strategy – now about execution:
For PLM vendors and implementers, understanding the incompatibility of data between current PLM practices – coordinated and connected – it will lead to different business models. Where traditionally the new PLM vendor started first with a rip-and-replace of the earlier environment – no added value – now it is about starting a new parallel environment.  This implies no more big replacement deals, but more a long-term. strategic and parallel journey.  For PLM vendors it is crucial that being able to offer to these modes in parallel will allow them to keep up their customer base and grow. If they would choose for coordinated or connected only it is for sure a competitor will work in parallel.
For PLM users, an organization should understand that they are the most valuable resources, realizing these people cannot make a drastic change in their behavior. People will adapt within their capabilities but do not expect a person who grew up in the traditional ways of working (linear / analogue) to become a successful worker in the new mode (agile / digital). Their value lies in transferring their skills and coaching new employees but do not let them work in two modes. And when it comes to education: permanent education is crucial and should be scheduled – it is not about one or two trainings per year – if the perfect training would exist, why do students go to school for several years ? Why not give them the perfect PowerPoint twice a year?
Conclusions
I believe after three years of blogging about this theme I have made my point. Let's observe and learn from what is happening in the field – I remain curious and focused about proof points and new insights. This year I hope to share with you new ideas related to digital practices in all industries, of course all associated with the human side of what we once started to call PLM.
Note: Oleg Shilovitsky just published an interesting post this weekend: Why complexity is killing PLM and what are future trajectories and opportunities? Enough food for discussion. One point: The fact that consumers want simplicity does not mean PLM will become simple – working in the context of other information is the challenge – it is human behavior – team players are good in anticipating – big egos are not. To be continued…….
This is the moment of the year to switch-off from the details. No more talking and writing about digital transformation or model-based approaches. It is time to sit back and relax. Two years ago I shared the PLM Songbook, now it is time to see one or more movies. Here are my favorite top five PLM movies:
Bruce Almighty
Bruce Nolan, an engineer in Buffalo, N.Y., is discontented with almost everything in the company despite his popularity and the love of his draftswoman Grace. At the end of the worst day of his life, Bruce angrily ridicules and rages against PLM and PLM responds. PLM appears in human form and, endowing Bruce with divine powers op collaboration, challenges Bruce to take on the big job to see if he can do it any better.
A movie that makes you modest and you realize there is more than your small ecosystem.
The good, the bad and the ugly
Blondie (The Good PLM consultant) is a professional who is out trying to earn a few dollars. Angel Eyes (The Bad PLM Vendor) is a PLM salesman who always commits to a task and sees it through, as long as he is paid to do so. And Tuco (The Ugly PLM Implementer) is a wanted outlaw trying to take care of his own hide. Tuco and Blondie share a partnership together making money off Tuco's bounty, but when Blondie unties the partnership, Tuco tries to hunt down Blondie. When Blondie and Tuco come across a PLM implementation loaded with dead bodies, they soon learn from the only survivor (Bill Carson – the PLM admin) that he and a few other men have buried a stash of value on a file server. Unfortunately, Carson dies, and Tuco only finds out the name of the file server, while Blondie finds out the name on the hard disk. Now the two must keep each other alive in order to find the value. Angel Eyes (who had been looking for Bill Carson) discovers that Tuco and Blondie met with Carson and knows they know the location of the value. All he needs is for the two to ..
A movie that makes you realize that it is a challenging journey to find the value out of PLM. It is not only about execution – but it is also about all the politics of people involved – and there are good, bad and ugly people on a PLM journey.
The Grump
The Grump is a draftsman in Finland from the past. A man who knows that everything used to be so much better in the old days. Pretty much everything that's been done after 1953 has always managed to ruin The Grump's day. Our story unfolds The Grump opens a 3D Model on his computer, hurting his brain. He has to spend a weekend in Helsinki to attend a model-based therapy. Then the drama unfolds …….
A movie that makes you realize that progress and innovation do not come from grumps. In every environment when you want to do a change of the status quo, grumps will appear. With the exciting Finish atmosphere, a perfect film for Christmas.
Deliverance
The Cahulawassee River Valley company in Northern Georgia is one of the last analog companies in the state, which will soon change with the imminent implementation of a PLM system in the company, breaking down silos everywhere. As such, four Atlanta city slickers, alpha male Lewis Medlock, generally even-keeled Ed Gentry, slightly condescending Bobby Trippe, and wide-eyed Drew Ballinger decide to implement PLM in one trip, with only Lewis and Ed having experience in CAD. They know going in that the area is ethnoculturally homogeneous and isolated, but don't understand the full extent of such until they arrive and see what they believe is the result of generations of inbreeding. Their relatively peaceful trip takes a turn for the worse when half way through they encounter a couple of hillbilly moonshiners. That encounter not only makes the four battle their way out of the PLM project intact and alive but threatens the relationships of the four as they do.
This movie, from 1972, makes you realize that in the early days of PLM starting a big-bang implementation journey into an area that is not ready for it, can be deadly, for your career and friendship. Not suitable for small children!
Diamonds Are Forever or Tron (legacy)
James Bond's mission is to find out who has been drawing diamonds, which are appearing on blogs. He adopts another identity in the form of Don Farr. He joins up with CIMdata and acts as if he is developing diamonds, but everyone is hungry for these diamonds. He also has to avoid Mr. Brouwer and Mr. Kidd, the dangerous couple who do not leave anyone in their way when it comes to model-based. And Ernst Stavro Blofeld isn't out of the question. He may have changed his looks, but is he linked with the V-shape? And if he is, can Bond finally defeat his ultimate enemy?
Sam Flynn, the tech-savvy 27-year-old son of Kevin Flynn, looks into his father's disappearance and finds himself pulled into the same world of virtual twins and augmented reality where his father has been living for 20 years. Along with Kevin's loyal confidant Quorra, father and son embark on a life-and-death journey across a visually-stunning cyber universe that has become far more advanced and exceedingly dangerous. Meanwhile, the malevolent program IoT, who dominates the digital world, plans to invade the real world and will stop at nothing to prevent their escape
I could not decide about number five. The future is bright with Boeing's new representation of Systems Engineering, see my post on CIMdata's PLM Europe roadmap event where Don Farr presented his diamond(s). However, the future is also becoming a mix of real with virtual and here Tron (legacy) will help my readers to understand the beauty of a mixed virtual and real world. You can decide – or send me your favorite PLM movies.
Note: All movie reviews are based on IMBd.com story lines, and I thank the authors of these story lines for their contribution and hope they agree with the PLM-related twist. Click on the image to find the full details and original review.
Conclusion
2018 has been an exciting year with a lot of buzzwords combined with the reality that the current PLM approach is incompatible with the future. How we can address this issue more in 2019 – first at PI PLMx 2019 in London (be there – last chance to meet people in the UK when they are still Europeans and share/discuss plans for the upcoming year)
Wishing you all the best during the break and a happy and prosperous 2019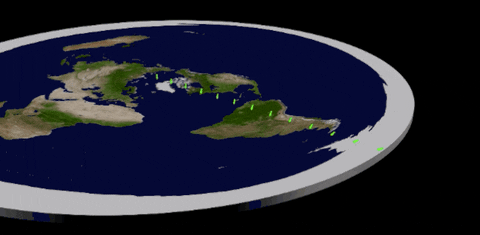 At this moment we are in the middle of the year. Usually for me a quiet time and a good time to reflect on what has happened so far and to look forward.
Three themes triggered me to write this half-year:
The changing roles of (PLM) consultancy
The disruptive effect of digital transformation on legacy PLM
The Model-driven approaches
A short summary per theme here with links to the original posts for those who haven't followed the sequence.
The changing roles of (PLM) consultancy
Triggered by Oleg Shilovitsky's post Why traditional PLM ranking is dead. PLM ranking 2.0 a discussion started related to the changing roles of PLM choice and the roles of a consultant.  Oleg and I agreed that using the word dead in a post title is a way to catch extra attention. And as many people do not read more than the introduction, this is a way to frame ideas (not invented by us, look at your newspaper and social media posts).  Please take your time and read this post till the end.
Oleg and I concluded that the traditional PLM status reports provided by consultancy firms are no longer is relevant. They focus on the big vendors, in a status-quo and most of them are 80 % the same on their core PLM capabilities. The challenge comes in how to select a PLM approach for your company.
Here Oleg and I differ in opinion. I am more looking at PLM from a business transformation point of view, how to improve your business with new ways of working. The role of a consultant is crucial here as the consultant can help to formalize the company's vision and areas to focus on for PLM. The value of the PLM consultant is to bring experience from other companies instead of inventing new strategies per company. And yes, a consultant should get paid for this added value.
Oleg believes more in the bottom-up approach where new technology will enable users to work differently and empower themselves to improve their business (without calling it PLM). More or less concluding there is no need for a PLM consultant as the users will decide themselves about the value of the selected technology. In the context of Oleg's position as CEO/Co-founder of OpenBOM, it is a logical statement, fighting for the same budget.
The discussion ended during the PLMx conference in Hamburg, where Oleg and I met with an audience recorded by MarketKey. You can find the recording Panel Discussion: Digital Transformation and the Future of PLM Consulting here.
Unfortunate, like many discussions, no conclusion. My conclusion remains the same – companies need PLM coaching !
The related post to this topic are:
The disruptive effect of digital transformation on legacy PLM
A topic that I have discussed the past two years is that current PLM is not compatible with a modern data-driven PLM. Note: data-driven PLM is still "under-development". Where in most companies the definition of the products is stored in documents / files, I believe that in order to manage the complexity of products, hardware and software in the future, there is a need to organize data related to models not to files. See also: From Item-centric to model-centric ?
For a company it is extremely difficult to have two approaches in parallel as the first reaction is: "let's convert the old data to the new environment".
This statement has been proven impossible in most of the engagements I am involved in and here I introduced the bimodal approach as a way to keep the legacy going (mode 1) and scale-up for the new environment (mode 2).
A bimodal approach is sometimes acceptable when the PLM software comes from two different vendors. Sometimes this is also called the overlay approach – the old system remains in place and a new overlay is created to connect the legacy PLM system and potentially other systems like ALM or MBSE environments. For example some of the success stories for Aras complementing Siemens PLM.
Like the bimodal approach the overlay approach creates the illusion that in the near future the old legacy PLM will disappear. I partly share that illusion when you consider the near future a period of 5 – 10+ years depending on the company's active products. Faster is not realistic.
And related to bimodal, I now prefer to use the terminology used by McKinsey: our insights/toward an integrated technology operating model in the context of PLM.
The challenge is that PLM vendors are reluctant to support a bimodal approach for their own legacy PLM as then suddenly this vendor becomes responsible for all connectivity between mode 1 and mode 2 data – every vendors wants to sell only the latest.
I will elaborate on this topic during the PDT Europe conference in Stuttgart – Oct 25th . No posts on this topic this year (yet) as I am discussing, learning and collecting examples from the field. What kept me relative busy was the next topic:
The Model-driven approaches
Most of my blogging time I spent on explaining the meaning behind a modern model-driven approach and its three main aspects: Model-Based Systems Engineering, Model-Based Definition and Digital Twins. As some of these aspects are still in the hype phase, it was interesting to see the two different opinions are popping up. On one side people claiming the world is still flat (2D), considering model-based approaches just another hype, caused by the vendors. There is apparently no need for digital continuity. If you look into the reactions from certain people, you might come to the conclusion it is impossible to have a dialogue, throwing opinions is not a discussion..
One of the reasons might be that people reacting strongly have never experienced model-based efforts in their life and just chime in or they might have a business reason not to agree to model-based approached as it does not align with their business? It is like the people benefiting from the climate change theory – will the vote against it when facts are known ? Just my thoughts.
There is also another group, to which I am connected, that is quite active in learning and formalizing model-based approaches. This in order to move forward towards a digital enterprise where information is connected and flowing related to various models (behavior models, simulation models, software models, 3D Models, operational models, etc., etc.) . This group of people is discussing standards and how to use and enhance them. They discuss and analyze with arguments and share lessons learned. One of the best upcoming events in that context is the joined CIMdata PLM Road Map EMEA and the PDT Europe 2018 – look at the agenda following the image link and you should get involved too – if you really care.
And if you are looking into your agenda for a wider, less geeky type of conference, consider the PI PLMx CHICAGO 2018 conference on Nov 5 and 6. The agenda provides a wider range of sessions, however I am sure you can find the people interested in discussing model-based learnings there too, in particular in this context Stream 2: Supporting the Digital Value Chain
My related posts to model-based this year were:
Conclusion
I spent a lot of time demystifying some of PLM-related themes. The challenge remains, like in the non-PLM world, that it is hard to get educated by blog posts as you might get over-informed by (vendor-related) posts all surfing somewhere on the hype curve. Do not look at the catchy title – investigate and take time to understand HOW things will this work for you or your company. There are enough people explaining WHAT they do, but HOW it fit in a current organization needs to be solved first. Therefore the above three themes.

A month ago I announced to write a series of posts related to the various facets of Model-Based. As I do not want to write a book for a limited audience, I still believe blog posts are an excellent way to share knowledge and experience to a wider audience. Remember PLM is about sharing!
There are three downsides to this approach:
you have to chunk the information into pieces; my aim is not to exceed 1000 words per post
Isolated posts can be taken out of context (in a positive or negative way)
you do not become rich and famous for selling your book
Model-Based ways of working are a hot topic and crucial for a modern digital enterprise.  The modern digital enterprise does not exist yet to my knowledge, but the vision is there. Strategic consultancy firms are all active exploring and explaining the potential benefits – I have mentioned McKinsey / Accenture / Capgemini before.
In the domain of PLM, there is a bigger challenge as here we are suffering from the fact that the word "Model" immediately gets associated with a 3D Model. In addition to the 3D CAD Model, there is still a lot of useful legacy data that does not match with the concepts of a digital enterprise. I wrote and spoke about this topic a year ago. Among others at PI 2017 Berlin and you can  check this presentation on SlideShare: How digital transformation affects PLM
Back to the various aspects of Model-Based
My first post: Model-Based – an introduction described my intentions what I wanted to explain.  I got some interesting feedback and insights from my readers . Some of the people who responded understood that the crucial characteristic of the model-based enterprise is to use models to master a complex environment. Business Models, Mathematical Models, System Models are all part of a model-based enterprise, and none of them have a necessary relation to the 3D CAD model.
Why Model-Based?
Because this is an approach to master complex environments ! If you are studying the concepts for a digital enterprise model, it is complex. Artificial intelligence, predictive actions all need a model to deliver. The interaction and response related to my first blog post did not show any problems – only a positive mindset to further explore. For example, if you read this blog post from Contact, you will see the message came across very well: Model-Based in  Model-Based Systems Engineering – what's up ?
Where the confusion started
My second post: Why Model-Based? The 3D CAD Model  was related to model-based, focusing on the various aspects related to the 3D CAD model, without going into all the details. In particular, in the PLM world, there is a lot of discussion around Model-Based Design or Model-Based Definition, where new concepts are discussed to connect engineering and manufacturing in an efficient and modern data-driven way. Lifecycle Insights, Action Engineering, Engineering.com, PTC,   Tech-Clarity and many more companies are publishing information related to the model-based engineering phase.
Here is was surprised by Oleg's blog with his post Model-Based Confusion in 3D CAD and PLM.
If you read his post, you get the impression that the model-based approach is just a marketing issue instead of a significant change towards a digital enterprise. I quote:
Here is the thing… I don't see much difference between saying PLM-CAD integration sharing data and information for downstream processes and "model-driven" data sharing. It might be a terminology thing, but data is managed by CAD-PLM tools today and accessed by people and other services. This is how things are working today. If model-driven is an approach to replace 2D drawings, I can see it. However, 2D replacement is something that I've heard 20 years ago. However, 2D drawings are still massively used by manufacturing companies despite some promises made by CAD vendors long time ago.
I was surprised by the simplicity of this quote. As if CAD vendors are responsible for new ways of working. In particular, automotive and aerospace companies are pushing for a model-based connection between engineering and manufacturing to increase quality, time to market and reduced handling costs. The model-based definition is not just a marketing issue as you can read from benefits reported by Jennifer Herron (Re-use your CAD – the model-based CAD handbook – describing practices and benefits already in 2013) or Tech-Clarity (The How-To Guide for adopting model-based definition – describing practices and benefits – sponsored by SolidWorks)
Oleg's post unleashed several reactions of people who shared his opinion (read the comments here). They are all confused, t is all about marketing / let's not change / too complex. Responses you usually hear from a generation that does not feel and understand the new approaches of a digital enterprise. If you are in the field working with multiple customers trying to understand the benefits of model-based definition, you would not worry about terminology – you would try to understand it and make it work.
Model-Based – just marketing?
In his post, Oleg refers to CIMdata' s explanation of the various aspects of model-based in the context of PLM. Instead of referring to the meaning of the various acronyms, Peter Bilello (CIMdata) presented at the latest PDT conference (Oct 2017 – Gothenburg) an excellent story related to the various aspects of the model-based aspects, actually the whole conference was dedicated to the various aspects of a Model-Based Enterprise illustrates that it is not a vendor marketing issue. You can read my comments from the vendor-neutral conference here: The weekend after PDT Europe 2017 Part 1 and Part 2.
There were some dialogues on LinkedIn this weekend, and I promised to publish this post first before continuing on the other aspects of a model-based enterprise.  Just today Oleg published a secondary post related to this topic: Model-Based marketing in CAD and PLM, where again the tone and blame is to the PLM/CAD vendors, as you can see from his conclusion:
I can see "mode-based" as a new and very interesting wave of marketing in 3D CAD and PLM.  However, it is not pure marketing and it has some rational. The rational part of model-based approach is to have information model combined from 3D design and all connected data element. Such model can be used as a foundation for design, engineering, manufacturing, support, maintenance. Pretty much everything we do. It is hard to create such model and it is hard to combine a functional solution from existing packages and products. You should think how to combine multiple CAD systems, PLM platforms and many other things together. It requires standards. It requires from people to change. And it requires changing of status quo. New approaches in data management can change siloed world of 3D CAD and PLM. It is hard, but nothing to do with slides that will bring shiny words "model-base". Without changing of technology and people, it will remain as a history of marketing
Again it shows the narrow mindset on the future of a model-based enterprise. When it comes to standards I recommend you to register and watch CIMdata's educational webinar called: Model-Based Enterprise and Standards – you need to register. John MacKrell CIMdata's chairman gives an excellent overview and status of model-based enterprise initiative.  After having studied and digested all the links in this post, I challenge you to make your mind up. The picture below comes from John's presentation, an illustration where we are with model-based definition currently
Conclusion
The challenge of modern businesses is that too often we conclude too fast on complex issues or we frame new developments because they do not fit our purpose. You know it from politics. Be aware it is also valid in the world of PLM. Innovation and a path to a modern digital enterprise do not come easy – you need to invest and learn all the aspects. To be continued (and I do not have all the answers either)
Although I have a PLM-twisted brain, I try to read in my free time books and articles that have no direct link with PLM. My main interest goes to people. How do they behave and decide in a society, in a company? What makes them decide to change an existing business?
I am currently reading the book from Yuval Noah Harari, called Sapiens: A Brief History of Humankind. I still have to finish the book but got intrigued by the following text when he tried to explain why homo sapiens was able to motivate and mobilize larger groups than a tribe:
How did Homo sapiens manage to a critical threshold, eventually founding cities comprising tens of thousands of inhabitants and empires ruling hundreds of millions? The secret was probably the appearance of fiction. Large numbers of strangers can cooperate successfully by believing in common myths.
Here my PLM-twisted brain woke up. What if we could create a  digital PLM myth? Currently, a lot of the PLM arguments are about functions and features, technical capabilities and perceived Return On Investment (ROI). For a digital transformation ROI is hard to estimate as the future state is not known and stable. What if the future state is a myth?  I will think about it when I finish the book and write the myth 🙂
Meanwhile, the rest of this blog post will be a reprint of a post I wrote almost five years ago in a similar context. PLM (old and new) are concepts against our evolution history. Enjoy and discover.
Our brain blocks PLM acceptance (Aug 2012)
The brain has become popular in the Netherlands in the past two years. Brain scientists have been publishing books sharing their interpretations on various topics of human behavior and the brain.
The common theme of all: The brain is influencing your perceptions, thoughts, and decisions without you even being aware of it.
< added this post: in April 2013 Daniel Kahneman published his book Thinking Fast and Slow I referred in my post from May 2014 to this book – PLM is doomed, unless …>
Some even go that far by claiming certain patterns in the brain can be a proof if you have a certain disorder. It can be for better or for worse.
"It was not me that committed this crime; it was my brain and more…"
Anyway, this post will be full of quotes as I am not the brain expert, still giving the brain an important role (even in PLM)
"My brain? That´s my second favorite organ" – Woody Allen
It is good to be aware of the influence of the brain. I wrote about this several times in the past, when discussing PLM vendor/implementer selection or when even deciding for PLM. Many of my posts are related to the human side of justifying and implementing PLM.
As implementing PLM for me primary is a business change instead of a combination of IT-tools to implement, it might be clear that understanding the inhibitors for PLM change are important to me.
In the PLM communities, we still have a hard job to agree between each other what is the meaning of PLM and where it differs from ERP. See for example this post, and in particular, the comments on LinkedIn (if you are a member of this group): PLM is a business process, not a (software) tool
Moreover, why it is difficult for companies to implement PLM beside ERP (and not as an extension of ERP) – search for PLM and ERP and you find zillions of thoughts and answers (mine too).
The brain plays a major role in the Why PLM we have ERP battle (blame the brain). A week ago I read an older publication from Charles Roxburgh (published in May 2003 by McKinsey) called: Hidden flaws in strategy subtitle: Can insights from behavioral economics explain why good executives back bad strategies.
COULD read, hear and download the full article when you are a registered user. Unfortunate the link has been broken now>
The article has been written long before the financial and global crises were on the agenda and Mr. Roxburgh describes 8 hidden flaws that influence our strategic decision making (and PLM is a strategy).  Note all quotes below are from his publication.
Flaw 1: Overconfidence
We often make decisions with too much confidence and optimism as the brain makes us feel overconfident and over-optimistic about our own capabilities.
Flaw 2: Mental accounting
Avoiding mental accounting traps should be easier if you adhere to a basic rule: that every pound (or dollar or euro) is worth exactly that, whatever the category. In this way, you will make sure that all investments are judged on consistent criteria and be wary of spending that has been reclassified. Be particularly skeptical of any investment labeled "strategic."
Here I would relate to the difference in IT-spending and budget when you compare ERP and PLM. ERP spending is normal (or strategic) where PLM spending is not understood.
Flaw 3: The status quo bias
People would rather leave things as they are. One explanation for the status quo bias is an aversion to loss—people are more concerned about the risk of loss than they are excited by the prospect of gain.
Another reason why adopting and implementing PLM in an organization is more difficult than for example just automating what we already do.
Flaw 4: Anchoring
Anchoring can be dangerous—particularly when it is a question of becoming anchored to the past
PLM has been anchored with being complex and expensive. Autodesk is trying to change the anchoring. Other PLM-like companies stop talking about PLM due to the anchoring and name what they do differently: 3DExperience, Business Process Automation, …..
Flaw 5: The sunk-cost effect
A familiar problem with investments is called the sunk-cost effect, otherwise known as "throwing good money after bad." When large projects overrun their schedules and budgets, the original economic case no longer holds, but companies still keep investing to complete them.
I have described several cases in the past anonymously; where companies kept on investing and customizing their ERP environment to achieve PLM goals. Although it never reached the level of acceptance and quality a PLM system could offer, stopping these projects was impossible.
Flaw 6: The herding instinct
This desire to conform to the behavior and opinions of others is a fundamental human trait and an accepted principle of psychology.

Warren Buffett put his finger on this flaw when he wrote, "Failing conventionally is the route to go; as a group, lemmings may have a rotten image, but no individual lemming has ever received bad press."
A quote in a quote but so true. Innovative thinking, introducing PLM in a company requires a change. Who needs to be convinced? If you do not have consensus (which usually happens as PLM is vague) you battle against the other lemmings.
Flaw 7: Misestimating future hedonistic states
Social scientists have shown that when people undergo major changes in circumstances, their lives typically are neither as bad nor as good as they had expected—another case of how bad we are at estimating. People adjust surprisingly quickly, and their level of pleasure (hedonistic state) ends up, broadly, where it was before
A typical situation every PLM implementation faces: users complaining they cannot work as efficient anymore due to the new system and their work will be a mess if we continue like this. Implementers start to customize quickly, and we are trapped. Let these people 'suffer' with the right guidance and motivation for some months (but this is sometimes not the business model the PLM implementer pushes as they need services as income)
Flaw 8: False consensus
People tend to overestimate the extent to which others share their views, beliefs, and experiences—the false-consensus effect. Research shows many causes, including these:
confirmation bias, the tendency to seek out opinions and facts that support our own beliefs and hypotheses

selective recall, the habit of remembering only facts and experiences that reinforce our assumptions

biased evaluation, the quick acceptance of evidence that supports our hypotheses, while contradictory evidence is subjected to rigorous evaluation and almost certain rejection; we often, for example, impute hostile motives to critics or question their competence

group-think, the pressure to agree with others in team-based cultures
Although positioned as number 8 by Mr. Roxburgh, I would almost put it on the top when referring to PLM and PLM selection processes. So often a PLM decision has not been made in an objective manner, and PLM selection paths are driven to come to the conclusion we already knew. (Or is this my confirmation bias too )
Conclusion
As scientists describe, and as Mr. Roxburgh describes our strategic thinking is influenced by the brain, and you should be aware of that. PLM is a business strategy and when rethinking your PLM strategy tomorrow, be prepared to avoid these flaws mentioned in this post today.
My recent posts were around the words Simple (PLM is not simple) and Simplicity  (Human Beings, PLM and Simplicity).  Combined with a blog dialogue with Oleg Shilovitsky (Small manufacturers and search of simple solutions)  and comments to these posts, the theme Simple has been discussed in various ways. Simple should not be confused with Simplicity. The conclusion: A PLM implementation should reduce complexity for an organization, aiming for increasing simplicity. The challenge: Achieving more simplicity is not simple (the picture related to this paragraph)
What does simplicity mean in the context of PLM?
My definition would be that compared to the current state, the future state should bring measurable benefits by reducing or eliminating non-value added activities. Typical non-value added PLM activities are collecting data from various disciplines to get a management understanding, conversion of file formats to support other disciplines or collecting and distributing data for change and approval processes.
If you can reduce or eliminate these steps, significant benefits can be achieved: reducing iterations, increasing quality and (re)acting faster to changes. These benefits are the whole idea behind Digital PLM. See Accenture's explanation or read my post: Best Practices or Next Practices.
Simplicity comes from the fact that the user does not need to depend on intermediate people or data formats to have an understanding of "the best so far truth." Empowered users are a characteristic of modern digital processes. Empowered users need to have different skills than persons working in a traditional environment where exchange and availability of information are more controlled through communication between silos.  Some people can make the change, some will never make the change.
What can you do?
On LinkedIn, I found some good suggestions from Peter Weis in his CIO article: The most painful, gut-wrenching part of leading transformation. Peter's post is about the challenges within a company going through a transformation and to keep the pace. My favorite part:
For me, the most difficult and gut-wrenching part of leading our transformation was not the technology involved. It was making and acting on those tough decisions about who was not going to succeed. In some cases, people had been with the company for decades and had been rewarded and encouraged for the very work they were no longer required to do. These were good people, skilled talent, who provided a great service to the company – but the technology and the cultural gap were just too wide for them to bridge.
Peter describes a dilemma that many of us consultants should face when implementing a business change. Keeping on board all employees is a mission impossible. But what if you want to keep them all on board?
Reducing complexity by making the system rigid?
One of the companies, I am currently working with, decided to keep all employees on board by demanding for a PLM system that is so rigid and automated that a user cannot make mistakes or wrong decisions. For example: Instead of allowing the user to decide which approval path should be chosen, the predefined workflow should be started where all participants are selected by automation. The idea: reducing the complexity for the (older) user. The user does not have to learn how to navigate in a new environment to decide what is the best option. There is always one option. Simple isn't it?
I believe it reduces any user to a person that clicks on buttons and writes some comments. It is not about real empowerment.
There are two downsides to this approach
To make the PLM system, so incredibly rigid additional customizations are needed (which come with a cost). However more costly will be the upgrades in the future and the maintenance of every change in business process which is hard coded currently.
The system will be so rigid that even future, more digital native users, will dislike the system as it does not challenge them to think. Implementing the past or pushing for the future?
My challenge:
A rigid system creates the illusion that the system is secure and simple for the existing employees (who you do not want to challenge to change)
A rigid system leads by default to complexity in the future with high costs of change.
I am curious to learn how you would approach my challenge (a PLM consultant's challenge)
Making the customer happy or being the "bad news" guy who creates fear for the future?
I assume a topic many PLM consultants should face nowadays – your opinion?
My last blog post was about reasons why PLM is not simple. PLM supporting a well-planned business transformation requires business change / new ways of working. PLM is going through different stages. We are moving from drawing-centric (previous century), through BOM-centric (currently) towards model-centric (current and future). You can read the post here: PLM is not simple!
I was happy to see  my blog buddy Oleg Shilovitsky chimed in on this theme, with his post: Who needs Simple PLM? Oleg reviewed the stakeholders around a PLM implementation. An analytical approach which could be correct in case predictive human beings were involved. Since human beings are not predictive and my focus is on the combination of PLM and human beings, here are some follow comments on the points Oleg made:
Customers (Industrial companies)
Oleg wrote:
A typical PLM customer isn't a single user. A typical PLM buyer is engineering IT organization purchasing software to solve business problem. His interest to solve business problem, but not really to make it simple. Complex software requires more people, an increased budget and can become an additional reason to highlight IT department skills and experience. End-users hate complex software these days,therefore, usability is desired, but not top priority for enterprise PLM.
My comments on this part: PLM becomes more and more an infrastructure for product information along the whole lifecycle. PLM is no longer an engineering tool provided by IT.
There are now many other stakeholders that need product data, in particular when we are moving to a digital enterprise. A model-based approach connects Manufacturing and Service/Operations through a digital thread. It is the business demanding for PLM to manage their complexity. IT will benefit from a reduction in silo applications.
PLM Vendors
Oleg wrote:
…most PLM vendors are far away from a desired level of simplicity. Marketing will like "simple" messages, but if you know how to sell complex software, you won't be much interested to see "simple package" everyone can sell. However, for the last decade, PLM vendors were criticized a lot for complexity of their solutions, so they are pretty much interested how to simplify things and present it as a competitive differentiation.
Here we are aligned. All PLM vendors are dreaming of simplifying their software. Imagine: if you have a simple product everyone can use, you would be the market leader and profitable like crazy without a big effort as the product is simple. Of course, this only works, assuming this dream can be realized.
Some vendors believe that easy customization or configuration of the system means simplification. Others believe a simple user-interface is the key differentiator. Compared to mass-consumer software products in the market, a PLM system is still a niche product, with a limited amount of users working with the exact same version of the software. Combined with the particular needs (customizations) every company has ("we are different"), there will never be a simple PLM solution. Coming back to the business transformation theme, human beings are the weakest link.
Implementation and Service Providers
Oleg wrote:
Complex software, customization, configuration, know-hows, best practices, installation… you name it.More of these things can only lead to more services which is core business of PLM service providers. PLM industry is very much competitive, but simplicity is not a desired characteristic for PLM when it comes to service business. Guess what… customer can figure it out how to make it and stop paying for services.
Here we are totally aligned. In the past, I have been involved in potential alliances where certain service providers evaluated SmarTeam as a potential tool for their business. In particular, the major PLM service providers did not see enough value in an easy to configure and relatively cheap product. Cheap means no budget for a huge amount of services.
Still, the biggest problem SmarTeam had after ten years was the fact that every implementation became a unique deployment. Hard to maintain and guarantee for the future. In particular, when new functionality was introduced which potentially already existed as customization.  Implementation and service providers will never say NO to a customer when it comes to further customization of the system. Therefore, the customer should be in charge and own the implementation. For making strategic decision support can come from a PLM consultant or coach.
PLM Consultants
Here Oleg wrote:
Complex software can lead to good consulting revenues. It was true many years for enterprise software. Although, most of PLM consultants are trying to distant from PLM software and sell their experience "to implement the future", simplicity is not a favorite word in consulting language. Customer will hire consulting people to figure out the future and how to transform business, but what if software is simple enough to make it happen without consultant? Good question to ask, but most of them will tell you it is not a realistic scenario. Which is most probably true today. But here is the hint – remember the time PC technicians knew how to configured jumpers on PC cards to make printer actually print something?
Here we are not aligned. Business transformations will never happen because of simple tools. People are measured and pushed to optimize their silos in the organization. A digital transformation, which is creating a horizontal flow and transparency of information, will never happen through a tool. The organization needs to change, and this is always driven by a top-down strategy. PLM consultants are valuable to explain the potential future, to coach all levels of the organization. In theory, a PLM consultant's job is tool independent. However, the challenge of being completely disconnected from the existing tools might allow for dreams that never can be realized. In reality, most PLM consultants are experienced in one or more specific tools they have been implementing. The customer should be aware of that and make sure they own the PLM roadmap.
My conclusion:
Don't confuse PLM with a tool, simple or complex. All PLM tools have a common base and depending on your industry and company's vision there will be a short list. However, before you touch the tools, understand your business and the transformation path you want to take. And that is not simple !!
Your opinion?
Oleg and I can continue this debate for a long time.  We would be interested in learning your view on PLM and Simplicity – please tune in through the comments section below:
At this moment I am finalizing my session for PDT2016 where I will talk about the importance of accurate data. Earlier this year I wrote a post about that theme: The importance of accurate data. Act now!
My PDT session will be elaborating on this post, with a focus on why and how we need this change in day-to-day business happen. So if you are interested in a longer story and much more interesting topics to learn and discuss, come to Paris on 9 and 10 November.
Dreaming is free
Recently I found a cartoon on LinkedIn and shared it with my contacts, illustrating the optimistic view companies have when they are aiming to find the best solution for their business, going through an RFI phase, the RFP phase, and ultimately negotiation the final deal with the PLM solution provider or vendor. See the image below:
All credits to the author – I found this image here
The above cartoon gives a humoristic view of the (PLM) sales process (often true). In addition, I want to share a less optimistic view related to PLM implementations after the deal has been closed. Based on the PLM projects if have been coaching in the past, the majority of these projects became in stress mode once the stakeholders involved only focused on the software, the functions and features and centralizing data. Implementing the software without a business transformation caused a lot of discomfort.
Users started to complain that the system did not allow them to do their day-to-day work in the same way. And they were right! They should have a new day-to-day work in the future, with different priorities based on the new PLM infrastructure.
This cultural change (and business change) was often not considered as the PLM system was implemented from an IT-perspective, not with a business perspective.
Over time, a better understanding of PLM and the fact that vendors and implementers have improved their portfolio and implementation skills, classical PLM implementations are now less disruptive.
A classical PLM implementation can be done quickly is because the system most of the time does not change the roles and responsibilities of people. Everyone remains working in his/her own silo. The difference: we store information in a central place so it can be found. And this approach would have worked if the world was not changing.
The digital enterprise transformation.
With the upcoming digitization and globalization of the market, enterprises are forced to adapt their business to become more customer-driven. This will have an impact on how PLM needs to be implemented. I wrote about this topic in my post: From a linear world to fast and circular. The modern digital enterprise has new roles and responsibilities and will eliminate roles and responsibilities that can be automated through a data-driven, rule-based approach. Therefore implementing PLM in a modern approach should be related (driven) by a business transformation and not the other way around!
Benefits realization
In the past two years, I have explained this story to all levels inside various organizations. And nobody disagreed. Redefining the processes, redefining roles was the priority. And we need a team to help people to make this change – these people are change management experts. The benefits diagram from Gartner as shown below was well understood, and most companies agreed the ambition should be to the top curve, in any case, stay above the red curve
But often reality relates to the first cartoon. In the majority of the implementations I have seen the past two years, the company did not want to invest in change management, defining the new process and new roles first for an optimum flow of information. They spent the entire budget on software and implementation services. With a minimum of staff, the technology was implemented based on existing processes – no change management at all. Disappointing, as short-term thinking destroyed the long-term vision and benefits were not as large as they had been dreaming.
Without changing business processes and cultural change management, the PLM team will fight against the organization, instead of surfing on the wave of new business opportunities and business growth.
Conclusion
If your company is planning to implement modern PLM which implicit requires a business transformation, make sure cultural change management is part of your plan and budget. It will bring the real ROI. Depending on your company´s legacy, if a business transformation is a mission impossible, it is sometimes easier to start a new business unit with new processes, new roles and potentially new people. Otherwise, the benefits will remain (too) low from your PLM implementation.
I am curious to learn your experience related to (the lack) of change management – how to include it into the real scope – your thoughts ?
Addition:
As a reaction to this post, Oleg Shilovitsky wrote a related blog post: PLM and the death spiral of cultural change.  See my response below to this post as it will contribute to the understanding of this post
Oleg, thanks for contributing to the theme of cultural change. Your post illustrates that my post was not clear enough, or perhaps too short. I do not believe PLM is that difficult because of technology, I would even claim that technology is a the bottom of my list of priorities. Not stating it is not important, but meaning that when you are converging with a company to a vision for PLM, you probably know the kind of technologies you are going to use.
The highest priority to my opinion is currently the business transformation companies need to go through in order to adapt their business to remain relevant in a digital world. The transformation will require companies to implement PLM in a different manner, less silo-oriented, more focus on value flows starting from the customer.
Working different means cultural change and a company needs to allocate time, budget and energy to that. The PLM implementation is supporting the cultural change not driving the cultural change.
And this is the biggest mistake I have seen everywhere. Management decides to implement a new PLM as the driver for cultural change, instead of the result of cultural change. And they reason this is done, is most of the time due to budget thinking as cultural change is ways more complex and expensive than a PLM implementation.