You are currently browsing the category archive for the 'Change' category.
In the last weeks, I had several discussions related to sustainability. What can companies do to become sustainable and prove it? But, unfortunately, there is so much greenwashing at this moment.
Look at this post: 10 Companies and Corporations Called Out For Greenwashing.
Therefore I thought about which practical steps a company should take to prepare for a sustainable future, as the change will not happen overnight. It reminds me of the path towards a digital, model-based enterprise (my other passion). In my post Why Model-Based definition is important for all, I mentioned that MBD (Model-Based Definition) could be considered the first stepping-stone toward a Model-Based enterprise.
The analogy for Material Compliance came after an Aras seminar I watched a month ago. The webinar How PLM Paves the Way for Sustainability with  Insensia (an Aras implementer) demonstrates how material compliance is the first step toward sustainable product development.
Let's understand why
The first steps
Companies that currently deliver solutions mostly only focus on economic gains. The projects or products they sell need to be profitable and competitive, which makes sense if you want a future.
And this would not have changed if the awareness of climate impact has not become apparent.
First, CFKs and hazardous materials lead to new regulations. Next global agreements to fight climate change – the Paris agreement and more to come – have led and will lead to regulations that will change how products will be developed. All companies will have to change their product development and delivery models when it becomes a global mandate.
A required change is likely going to happen. In Europe, the Green Deal is making stable progress. However, what will happen in the US will be a mystery as even their supreme court becomes a political entity against sustainability (money first).
Still, compliance with regulations will be required if a company wants to operate in a global market.
What is Material Compliance?
In 2002, the European Union published a directive to restrict hazardous substances in materials. The directive, known as RoHS (Restriction of Hazardous Substances), was mainly related to electronic components. In the first directive, six hazardous materials were restricted.
The most infamous are Cadmium(Cd), Lead(Pb), and Mercury (Hg). In 2006 all products on the EU market must pass RoHS compliance, and in 2011 was now connected the CE marking of products sold in the European market was.
In 2015 four additional chemical substances were added, most softening PVC but also affecting the immune system. Meanwhile, other countries have introduced similar RoHS regulations; therefore, we can see it as a global restricting. Read more here: The RoHS guide.
Consumers buying RoHS-compliant products now can be assured that none of the threshold values of the substances is reached in the product. The challenge for the manufacturer is to go through each of the components of the MBOM. To understand if it contains one of the ten restricted substances and, if yes, in which quantity.
Therefore, they need to get that information from each relevant supplier a RoHS declaration.
Besides RoHS, additional regulations protect the environment and the consumer. For example, REACH (Registration, Evaluation, Authorization and Restriction of Chemicals) compliance deals with the regulations created to improve the environment and protect human health. In addition, REACH addresses the risks associated with chemicals and promotes alternative methods for the hazard assessment of substances.
The compliance process in four steps
Material compliance is most of all the job of engineers. Therefore around 2005, some of my customers started to add RoHS support to their PLM environment.
Step 1
The image below shows the simple implementation – the PDF-from from the supplier was linked to the (M)BOM part.
An employee had to manually add the substances into a table and ensure the threshold values were not reached. But, of course, there was already a selection of preferred manufacturer parts during the engineering phase. Therefore RoHS compliance was almost guaranteed when releasing the EBOM.
But this process could be done more cleverly.
Step 2
So the next step was that manufacturers started to extend their PLM data model with the additional attributes for RoHS compliance. Again, this could be done cleverly or extremely generic, adding the attributes to all parts.
So now, when receiving the material declaration, a person just has to add the substance values to the part attributes. Then, through either standard functionality or customization, a compliance report could be generated for the (M)BOM. So this already saves some work.
Step 3
The next step was to provide direct access to these attributes to the supplier and push the supplier to do the work.
Now the overhead for the manufacturer has been reduced again. This is because only the supplier needs to do the job for his customer.
Step 4
In step 4, we see a real connected environment, where information is stored only once, referenced by manufacturers, and kept actual by the part suppliers.
Who will host the RoHS databank? From some of my customer projects, I recall IHS as a data provider – it seems they are into this business when you look at their website HERE.
Where is your company at this moment?
Having seen the four stepping-stones leading towards efficient RoHS compliance, you see the challenge of moving from a document-driven approach to a data-driven approach.
Now let's look into the future. Concepts like Life Cycle Assessment (LCA) or a Digital Product Passport (DPP) will require a fully connected approach.
Where is your company at this moment – have you reached RoHS compliance step 3 or 4? A first step to learn and work connected and data-driven.
Life Cycle Assessment – the ultimate target
A lifecycle assessment, or lifecycle analysis (two times LCA again), is a methodology to assess the environmental impact of a product (or solution) through its whole lifecycle. From materials sourcing, manufacturing, transportation, usage, service, and decommissioning. And by assessing, we mean a clear, verifiable, and shareable manner, not just guessing.
Traditional engineering education is not bringing these skills, although LCA is not new, as this 10-years old YouTube movie from Autodesk illustrates:
What is new is that due to global understanding, we are reaching the limits of what our planet can endure; we must act now. Upcoming international regulations will enforce life cycle analysis reporting for manufacturers or service providers. This will happen gradually.
Meanwhile, we all should work on a circular economy, the major framework for a sustainable planet- click on the image on the left.
In my post, I wrote about these combined topics: SYSTEMS THINKING – a must-have skill in the 21st century.
Life Cycle Analysis – Digital Twin – Digitization
The big elephant in the room is that when we talk about introducing LCA in your company, it has a lot to do with the digitization of your company. Assessment data in a document can require too much human effort to maintain the data at the right quality. The costs are not affordable if your competitor is more efficient.
When coming to the Analysis part, here, a model-based, data-driven infrastructure is the most efficient way to run virtual analysis, using digital twin concepts at each stage of the product lifecycle.
Virtual models for design, manufacturing and operations allow your company to make trade-off studies with low cost before committing to the physical world. 80 % of the environmental impact of a product comes from decisions in the virtual world.
Once you have your digital twins for each phase of the product lifecycle, you can benchmark your models with data reported from the physical world. All these interactions can be found in the beautiful Boeing diamond below, which I discussed before – Read A digital twin for everybody.
Conclusion
Efficient and sustainable life cycle assessment and analysis will come from connected information sources. The old document-driven paradigm is too costly and too slow to maintain. In particular, when the scope is not only a subset of your product, it is your full product and its full lifecycle with LCA. Another stepping stone towards the near future. Where are you?
Stepping-stone 1:            From Model-Based Definition to an efficient Model-Based, Data-driven Enterprise
Stepping-stone 2:            For RoHS compliance to an efficient and sustainable Model-Based, data-driven enterprise.
A
month ago, I wrote: It is time for BLM – PLM is not dead, which created an anticipated discussion. It is practically impossible to change a framed acronym. Like CRM and ERP, the term PLM is there to stay.
However, it was also interesting to see that people acknowledge that PLM should have a business scope and deserves a place at the board level.
The importance of PLM at business level is well illustrated by the discussion related to this LinkedIn post from Matthias Ahrens referring to the CIMdata roadmap conference CEO discussion.
My favorite quote:
Now it's 'lifecycle management,' not just EDM or PDM or whatever they call it. Lifecycle management is no longer just about coming up with new stuff. We're seeing more excitement and passion in our customers, and I think this is why."
But it is not that simple
This is a perfect message for PLM vendors to justify their broad portfolio. However, as they do not focus so much on new methodologies and organizational change, their messages remain at the marketing level.
In the field, there is more and more awareness that PLM has a dual role. Just when I planned to write a post on this topic, Adam Keating, CEO en founder of CoLab, wrote the post System of Record meet System of Engagement.
Read the post and the comments on LinkedIn. Adam points to PLM as a System of Engagement, meaning an environment where the actual work is done all the time. The challenge I see for CoLab, like other modern platforms, e.g., OpenBOM, is how it can become an established solution within an organization. Their challenge is they are positioned in the engineering scope.
I believe for these solutions to become established in a broader customer base, we must realize that there is a need for a System of Record AND System(s) of Engagement.
In my discussions related to digital transformation in the PLM domain, I addressed them as separate, incompatible environments.
See the image below:
Now let's have a closer look at both of them
What is a System of Record?
For me, PLM has always been the System of Record for product information. In the coordinated manner, engineers were working in their own systems. At a certain moment in the process, they needed to publish shareable information, a document(e.g., PDF) or BOM-table (e.g., Excel). The PLM system would support New Product Introduction processes, Release and Change Processes and the PLM system would be the single point of reference for product data.
The reason I use the bin-image is that companies, most of the time, do not have an advanced information-sharing policy. If the information is in the bin, the experts will find it. Others might recreate the same information elsewhere,  due to a lack of awareness.
Most of the time, engineers did not like PLM systems caused by integrations with their tools. Suddenly they were losing a lot of freedom due to check-in / check-out / naming conventions/attributes and more. Current PLM systems are good for a relatively stable product, but what happens when the product has a lot of parallel iterations (hardware & software, for example). How to deal with Work In Progress?
Last week I visited the startup company PAL-V in the context of the Dutch PDM Platform. As you can see from the image, PAL-V is working on the world's first Flying Car Production Model. Their challenge is to be certified for flying (here, the focus is on the design) and to be certified for driving (here, the focus is on manufacturing reliability/quality).
During the PDM platform session, they showed their current Windchill implementation, which focused on managing and providing evidence for certification. For this type of company, the System of Record is crucial.
Their (mainly) SolidWorks users are trained to work in a controlled environment. The Aerospace and Automotive industries have started this way, which we can see reflected in current PLM systems.
And to finish with a PLM buzzword: modern systems of record provide a digital thread.
What is a System of Engagement?
The characteristic of a system of engagement is that it supports the user in real-time. This could be an environment for work in progress. Still, more importantly, all future concepts from MBSE, Industry 4.0 and Digital Twins rely on connected and real-time data.
As I previously mentioned, Digital Twins do not run on documents; they run on reliable data.
A system of engagement is an environment where different disciplines work together, using models and datasets. I described such an environment in my series The road to model-based and connected PLM. The System of Engagement environment must be user-friendly enough for these experts to work.
Due to the different targets of a system engagement, I believe we have to talk about Systems of Engagement as there will be several engagement models on a connected (federated) set of data.
Yousef Hooshmand shared the Daimler paper: "From a Monolithic PLM Landscape to a Federated Domain and Data Mesh" in that context. Highly recommended to read if you are interested in a potential PLM future infrastructure.
Let's look at two typical Systems of Engagement without going into depth.
The MBSE System of Engagement
In this environment, systems engineering is performed in a connected manner, building connected artifacts that should be available in real-time, allowing engineers to perform analysis and simulations to construct the optimal virtual solution before committing to physical solutions.
It is an iterative environment. Click on the image for an impression.
The MBSE space will also be the place where sustainability needs to start. Environmental impact, the planet as a stakeholder,  should be added to the engineering process. Life Cycle Assessment (LCA) defining the process and material choices will be fed by external data sources, for example, managed by ecoinvent, Higg and others to come. It is a new emergent market.
The Digital Twin
In any phase of the product lifecycle, we can consider a digital twin, a virtual data-driven environment to analyze, define and optimize a product or a process. For example, we can have a digital twin for manufacturing, fulfilling the Industry 4.0 dreams.
We can have a digital twin for operation, analyzing, monitoring and optimizing a physical product in the field. These digital twins will only work if they use connected and federated data from multiple sources. Otherwise, the operating costs for such a digital twin will be too high (due to the inefficiency of accurate data)
In the end, you would like to have these digital twins running in a connected manner. To visualize the high-level concept, I like Boeing's diamond presented by Don Farr at the PDT conference in 2018 – Image below:
Combined with the Daimler paper "From a Monolithic PLM Landscape to a Federated Domain and Data Mesh." or the latest post from Oleg Shilovistky How PLM Can Build Ontologies? we can start to imagine a Systems of Engagement infrastructure.
You need both
And now the unwanted message for companies – you need both: a system of record and potential one or more systems of engagement. A System of Record will remain as long as we are not all connected in a blockchain manner. So we will keep producing reports, certificates and baselines to share information with others.
It looks like the Gartner bimodal approach.
An example: If you manage your product requirements in your PLM system as connected objects to your product portfolio, you will and still can generate a product specification document to share with a supplier, a development partner or a certification company.
So do not throw away your current System of Record. Instead, imagine which types of Systems of Engagement your company needs. Most Systems of Engagement might look like a siloed solution; however, remember they are designed for the real-time collaboration of a certain community – designers, engineers, operators, etc.
The real challenge will be connecting them efficiently with your System of Record backbone, which is preferable to using standard interface protocols and standards.
The Hybrid Approach
For those of you following my digital transformation story related to PLM, this is the point where the McKinsey report from 2017 becomes actual again.
Conclusion
The concepts are evolving and maturing for a digital enterprise using a System of Record and one or more Systems of Engagement. Early adopters are now needed to demonstrate these concepts to agree on standards and solution-specific needs. It is time to experiment (fast). Where are you in this process of learning?

While preparing my presentation for the Dutch Model-Based Definition solutions event, I had some reflections and experiences discussing Model-Based Definition. Particularly in traditional industries. In the Aerospace & Defense, and Automotive industry, Model-Based Definition has become the standard. However, other industries have big challenges in adopting this approach. In this post, I want to share my observations and bring clarifications about the importance.
What is a Model-Based Definition?
The Wiki-definition for Model-Based Definition is not bad:
Model-based definition (MBD), sometimes called digital product definition (DPD), is the practice of using 3D models (such as solid models, 3D PMI and associated metadata) within 3D CAD software to define (provide specifications for) individual components and product assemblies. The types of information included are geometric dimensioning and tolerancing (GD&T), component level materials, assembly level bills of materials, engineering configurations, design intent, etc.
By contrast, other methodologies have historically required the accompanying use of 2D engineering drawings to provide such details.
When I started to write about Model-Based definition in 2016, the concept of a connected enterprise was not discussed. MBD mainly enhanced data sharing between engineering, manufacturing, and suppliers at that time. The 3D PMI is a data package for information exchange between these stakeholders.
The main difference is that the 3D Model is the main information carrier, connected to 2D manufacturing views and other relevant data, all connected in this package.
MBD – the benefits
There is no need to write a blog post related to the benefits of MBD. With some research, you find enough reasons. The most important benefits of MBD are:
the information is and human-readable and machine-readable. Allowing the implementation of Smart Manufacturing / Industry 4.0 concepts
the information relies on processes and data and is no longer dependent on human interpretation. This leads to better quality and error-fixing late in the process.
MBD information is a building block for the digital enterprise. If you cannot master this concept, forget the benefits of MBSE and Virtual Twins. These concepts don't run on documents.
To help you discover the benefits of MBD described by others – have a look here:
MBD as a stepping stone to the future
When you are able to implement model-based definition practices in your organization and connect with your eco-system, you are learning what it means to work in a connected matter. Where the scope is limited, you already discover that working in a connected manner is not the same as mandating everyone to work with the same systems or tools. Instead, it is about new ways of working (skills & people), combined with exchange standards (which to follow).
Where MBD is part of the bigger model-based enterprise, the same principles apply for connecting upstream information (Model-Based Systems Engineering) and downstream information(IoT-based operation and service models).
Oleg Shilovitsky addresses the same need from a data point of view in his recent blog: PLM Strategy For Post COVID Time. He makes an important point about the Digital Thread:
Digital Thread is one of my favorite topics because it is leading directly to the topic of connected data and services in global manufacturing networks.
I agree with that statement as the digital thread is like MBD, another steppingstone to organize information in a connected manner, even beyond the scope of engineering-manufacturing interaction. However, Digital Thread is an intermediate step toward a full data-driven and model-based enterprise.
To master all these new ways is working, it is crucial for the management of manufacturing companies, both OEM and their suppliers, to initiate learning programs. Not as a Proof of Concept but as a real-life, growing activity.
Why MBD is not yet a common practice?
If you look at the success of MBD in Aerospace & Defense and Automotive, one of the main reasons was the push from the OEMs to align their suppliers. They even dictated CAD systems and versions to enable smooth and efficient collaboration.
In other industries, there we not so many giant OEMs that could dictate their supply chain. Often also, the OEM was not even ready for MBD. Therefore, the excuse was often we cannot push our suppliers to work different, let's remain working as best as possible (the old way and some automation)
Besides the technical changes, MBD also had a business impact. Where the traditional 2D-Drawing was the contractual and leading information carrier, now the annotated 3D Model has to become the contractual agreement. This is much more complex than browsing through (paper) documents; now, you need an application to open up the content and select the right view(s) or datasets.
In the interaction between engineering and manufacturing, you could hear statements like:
you can use the 3D Model for your NC programming, but be aware the 2D drawing is leading. We cannot guarantee consistency between them.
In particular, this is a business change affecting the relationship between an OEM and its suppliers. And we know business changes do not happen overnight.
Smaller suppliers might even refuse to work on a Model-Based definition, as it is considered an extra overhead they do not benefit from.
In particular, when working with various OEMs that might have their own preferred MBD package content based on their preferred usage. There are standards; however, OEMs often push for their preferred proprietary format.
It is about an orchestrated change.
Implementing MBD in your company, like PLM, is challenging because people need to be aligned and trained on new ways of working. In particular, this creates resistance at the end-user level.
Similar to the introduction of mainstream CAD (AutoCAD in the eighties) and mainstream 3D CAD (Solidworks in the late nineties), it requires new processes, trained people, and matching tools.
This is not always on the agenda of C-level people who try to avoid technical details (because they don't understand them – read this great article: Technical Leadership: A Chronic Weakness in Engineering Enterprises.
I am aware of learning materials coming from the US, not so much about European or Asian thought leaders. Feel free to add other relevant resources for the readers in this post's comments. Have a look and talk with:
Action Engineering with their OSCAR initiative: Bringing MBD Within Reach. I spoke with Jennifer Herron, founder of Action Engineering, a year ago about MBD and OSCAR in my blog post: PLM and Model-Based Definition.
Another interesting company to follow is Capvidia. Read their blog post to start with is MBD model-based definition in the 21st century.
The future
What you will discover from these two companies is that they focus on the connected flow of information between companies while anticipating that each stakeholder might have their preferred (traditional) PLM environment. It is about data federation.
The future of a connected enterprise is even more complex. So I was excited to see and download Yousef Hooshmand's paper: "From a Monolithic PLM Landscape to a Federated Domain and Data Mesh".
Yousef and some of his colleagues report about their PLM modernization project @Mercedes-Benz AG, aiming at transforming a monolithic PLM landscape into a federated Domain and Data Mesh.
This paper provides a lot of structured thinking related to the concepts I try to explain to my audience in everyday language. See my The road to model-based and connected PLM thoughts.
This paper has much more depth and is a must-read and must-discuss writing for those interested – perhaps an opportunity for new startups and a threat to traditional PLM vendors.
Conclusion
Vellum drawings are almost gone now – we have electronic 2D Drawings. The model-based definition has confirmed the benefits of improving the interaction between engineering, manufacturing & suppliers. Still, many industries are struggling with this approach due to process & people changes needed. If you are not able or willing to implement a model-based definition approach, be worried about the future. The eco-systems will only run efficiently (and survive) when their information exchange is based on data and models. Start learning now.

p.s. just out of curiosity:
If you are model-based advocate support this post with a
Once and a while, the discussion pops up if, given the changes in technology and business scope, we still should talk about PLM. John Stark and others have been making a point that PLM should become a profession.
In a way, I like the vagueness of the definition and the fact that the PLM profession is not written in stone. There is an ongoing change, and who wants to be certified for the past or framed to the past?
However, most people, particularly at the C-level, consider PLM as something complex, costly, and related to engineering. Partly this had to do with the early introduction of PLM, which was a little more advanced than PDM.
The focus and capabilities made engineering teams happy by giving them more access to their data. But unfortunately, that did not work, as engineers are not looking for more control.
Old (current) PLM
Therefore, I would like to suggest that when we talk about PLM, we frame it as Product Lifecycle Data Management (the definition). A PLM infrastructure or system should be considered the System of Record, ensuring product data is archived to be used for manufacturing, service, and proving compliance with regulations.
In a modern way, the digital thread results from building such an infrastructure with related artifacts. The digital thread is somehow a slow-moving environment, connecting the various as-xxx structures (As-Designed, As-Planned, As-Manufactured, etc.). Looking at the different PLM vendor images, Aras example above, I consider the digital thread a fancy name for traceability.
I discussed the topic of Digital Thread in 2018: Document Management or Digital Thread. One of the observations was that few people talk about the quality of the relations when providing traceability between artifacts.
The quality of traceability is relevant for traditional Configuration Management (CM). Traditional CM has been framed, like PLM, to be engineering-centric.
Both PLM and CM need to become enterprise activities – perhaps unified.
Read my blog post and see the discussion with Martijn Dullaart, Lisa Fenwick and Maxim Gravel when discussing the future of Configuration Management.
New digital PLM
In my posts, I talked about modern PLM. I described it as data-driven, often in relation to a model-based approach. And as a result of the data-driven approach, a digital PLM environment could be connected to processes outside the engineering domain. I wrote a series of posts related to the potential of such a new PLM infrastructure (The road to model-based and connected PLM)
Digital PLM, if implemented correctly, could serve people along the full product lifecycle, from marketing/portfolio management until service and, if relevant, decommissioning). The bigger challenge is even connecting eco-systems to the same infrastructure, in particular suppliers & partners but also customers. This is the new platform paradigm.
Some years ago, people stated IoT is the new PLM (IoT is the new PLM – PTC 2017). Or MBSE is the foundation for a new PLM (Will MBSE be the new PLM instead of IoT? A discussion @ PLM Roadmap conference 2018).
Even Digital Transformation was mentioned at that time. I don't believe Digital Transformation is pointing to a domain, more to an ongoing process that most companies have t go through. And because it is so commonly used, it becomes too vague for the specifics of our domain. I liked Monica Schnitger's LinkedIn post: Digital Transformation? Let's talk. There is enough to talk about; we have to learn and be more specific.
What is the difference?
The challenge is that we need more in-depth thinking about what a "digital transformed" company would look like. What would impact their business, their IT infrastructure, and their organization and people? As I discussed with Oleg Shilovitsky, a data-driven approach does not necessarily mean simplification.
I just finished recording a podcast with Nina Dar while writing this post. She is even more than me, active in the domain of PLM and strategic leadership toward a digital and sustainable future. You can find the pre-announcement of our podcast here (it was great fun to talk), and I will share the result later here too.
What is clear to me is that a new future data-driven environment becomes like a System of Engagement. You can simulate assumptions and verify and qualify trade-offs in real-time in this environment. And not only product behavior, but you can also simulate and analyze behaviors all along the lifecycle, supporting business decisions.
This is where I position the digital twin. Modern PLM infrastructures are in real-time connected to the business. Still, PLM will have its system of record needs; however, the real value will come from the real-time collaboration.
The traditional PLM consultant should transform into a business consultant, understanding technology. Historically this was the opposite, creating friction in companies.
Starting from the business needs
In my interactions with customers, the focus is no longer on traditional PLM; we discuss business scenarios where the company will benefit from a data-driven approach. You will not obtain significant benefits if you just implement your serial processes again in a digital PLM infrastructure.
Efficiency gains are often single digit, where new ways of working can result in double-digit benefits or new opportunities.
Besides traditional pressure on companies to remain competitive, there is now a new additional driver that I have been discussing in my previous post, the Innovation Dilemma. To survive on our planet, we and therefore also companies, need to switch to sustainable products and business models.
This is a push for innovation; however, it requires a coordinated, end-to-end change within companies.
Be the change
When do you decide to change your business model from pushing products to the marker into a business model of Product as a Service? When do you choose to create repairable and upgradeable products? It is a business need. Sustainability does not start with the engineer. It must be part of the (new) DNA of a company.
Interesting to read is this article from Jan Bosch that I read this morning: Resistance to Change. Read the article as it makes so much sense, but we need more than sense – we need people to get involved. My favorite quote from the article:
"The reasonable man adapts himself to the world; the unreasonable one persists in trying to adapt the world to himself. Therefore, all progress depends on the unreasonable man".
Conclusion
PLM consultants should retrain themselves in System Thinking and start from the business. PLM technology alone is no longer enough to support companies in their (digital/sustainable) transformation. Therefore, I would like to introduce BLM (Business Lifecycle Management) as the new TLA.
However, BLM has been already framed as Black Lives Matter. I agree with that, extending it to ALM (All Lives Matter).
What do you think should we leave the comfortable term PLM behind us for a new frame?
Yes, it is not a typo. Clayton Christensen famous book written in 1995 discussed the Innovator's Dilemma when new technologies cause great firms to fail. This was the challenge two decades ago. Existing prominent companies could become obsolete quickly as they were bypassed by new technologies.
The examples are well known. To mention a few: DEC (Digital Equipment Corporation), Kodak, and Nokia.
Why the innovation dilemma?
This decade the challenge has become different. All companies are forced to become more sustainable in the next ten years. Either pushed by global regulations or because of their customer demands. The challenge is this time different. Besides the priority of reducing greenhouse gas emissions, there is also the need to transform our society from a linear, continuous growth economy into a circular doughnut economy.
The circular economy makes the creation, the usage and the reuse of our products more complex as the challenge is to reduce the need for raw materials and avoid landfills.
The doughnut economy makes the values of an economy more complex as it is not only about money and growth, human and environmental factors should also be considered.
To manage this complexity, I wrote SYSTEMS THINKING – a must-have skill in the 21st century, focusing on the logical part of the brain. In my follow-up post, Systems Thinking: a second thought, I looked at the human challenge. Our brain is not rational and wants to think fast to solve direct threats. Therefore, we have to overcome our old brains to make progress.
An interesting and thought-provoking was shared by Nina Dar in this discussion, sharing the video below. The 17 Sustainability Development Goals (SDGs) describe what needs to be done. However, we also need the Inner Development Goals (IDGs) and the human side to connect. Watch the movie:
Our society needs to change and innovate; however, we cannot. The Innovation Dilemma.
The future is data-driven and digital.
What is clear to me is that companies developing products and services have only one way to move forward: becoming data-driven and digital.
Why data-driven and digital?
Let's look at something companies might already practice, REACH (Registration, Evaluation, Authorization and Restriction of Chemicals). This European directive, introduced in 2007, had the aim to protect human health and protect the environment by communicating information on chemicals up and down the supply chain. This would ensure that manufacturers, importers, and their customers are aware of information relating to the health and safety of the products supplied.
The regulation is currently still suffering in execution as most of the reporting and evaluation of chemicals is done manually. Suppliers report their chemicals in documents, and companies report the total of chemicals in their summary reports. Then, finally, authorities have to go through these reports.
Where the scale of REACH is limited, the manual effort to have end-to-end reporting is relatively high. In addition, skilled workers are needed to do the job because reporting is done in a document-based manner.
Life Cycle Assessments (LCA)
Where you might think REACH is relatively simple, the real new challenges for companies are the need to perform Life Cycle Assessments for their products. In a Life Cycle Assessment. The Wiki definition of LCA says:
Life cycle assessment or LCA (also known as life cycle analysis) is a methodology for assessing environmental impacts associated with all the stages of the life cycle of a commercial product, process, or service. For instance, in the case of a manufactured product, environmental impacts are assessed from raw material extraction and processing (cradle), through the product's manufacture, distribution and use, to the recycling or final disposal of the materials composing it (grave)
This will be a shift in the way companies need to define products. Much more thinking and analysis are required in the early design phases. Before committing to a physical solution, engineers and manufacturing engineers need to simulate and calculate the impact of their design decisions in the virtual world.
This is where the digital twin of the design and the digital twin of the manufacturing process becomes relevant. And remember: Digital Twins do not run on documents – you need connected data and various types of models to calculate and estimate the environmental impact.
LCA done in a document-based manner will make your company too slow and expensive.
I described this needed transformation in my series from last year: The road to model-based and connected PLM – nine posts exploring the technology and concept of a model-based, data-driven PLM infrastructure.
Digital Product Passport (DPP)
The European Commission has published an action plan for the circular economy, one of the most important building blocks of the European Green Deal. One of the defined measures is the gradual introduction of a Digital Product Passport (DPP). As the quality of an LCA depends on the quality and trustworthy information about products and materials, the DPP is targeting to ensure circular economy metrics become reliable.
This will be a long journey. If you want to catch a glimpse of the complexity, read this Medium article: The digital product passport and its technical implementation related to the DPP for batteries.
The innovation dilemma
Suppose you agree with my conclusion that companies need to change their current product or service development into a data-driven and model-based manner. In that case, the question will come up: where to start?
Becoming data-driven and model-based, of course, is not the business driver. However, this change is needed to be able to perform Life Cycle Assessments and comply with current and future regulations by remaining competitive.
A document-driven approach is a dead-end.
Now let's look at the real dilemmas by comparing a startup (clean sheet / no legacy) and an existing enterprise (experience with the past/legacy). Is there a winning approach?
The Startup
Having lived in Israel – the nation where almost everyone is a startup – and working with startups afterward in the past 10 years, I always get inspired by these people's energy in startup companies. They have a unique value proposition most of the time, and they want to be visible on the market as soon as possible.
This approach is the opposite of systems thinking. It is often a very linear process to deliver this value proposition without exploring the side effects of such an approach.
For example, the new "green" transportation hype. Many cities now have been flooded with "green" scooters and electric bikes to promote transportation as a service. The idea behind this concept is that citizens do not require to own polluting motorbikes or cars anymore, and transportation means will be shared. Therefore, the city will be cleaner and greener.
However, these "green" vehicles are often designed in the traditional linear way. Is there a repair plan or a plan to recycle the batteries? Reuse of materials used.? Most of the time, not. Please, if you have examples contradicting my observations, let me know. I like to hear good news.
When startup companies start to scale, they need experts to help them grow the company. Often these experts are seasoned people, perhaps close to retirement. They will share their experience and what they know best from the past:  traditional linear thinking.
As a result, even though startup companies can start with a clean sheet, their focus on delivering the product or service blocks further thinking. Instead, the seasoned experts will drive the company towards ways of working they know from the past.
Out of curiosity: Do you know or work in a startup that has started with a data-driven and model-based vision from scratch?  Please add the name of this company in the comments, and let's learn how they did it.
The Existing company
Working in an established company is like being on board a big tanker. Changing its direction takes a clear eye on the target and navigation skills to come there. Unfortunately, most of the time, these changes take years as it is impossible to switch the PLM infrastructure and the people skills within a short time.
From the bimodal approach in 2015 to the hybrid approach for companies, inspired by this 2017 McKinsey article: Toward an integrated technology operating model, I discovered that this is probably the best approach to ensure a change will happen. In this approach – see image – the organization keeps running on its document-driven PLM infrastructure. This type of infrastructure becomes the system of record. Nothing different from what PLM currently is in most companies.
In parallel, you have to start with small groups of people who independently focus on a new product, a new service. Using the model-based approach, they work completely independently from the big enterprise in a data-driven approach. Their environment can be considered the future system of engagement.
The data-driven approach allows all disciplines to work in a connected, real-time manner. Mastering the new ways of working is usually the task of younger employees that are digital natives. These teams can be completed by experienced workers who behave as coaches. However, they will not work in the new environment; these coaches bring business knowledge to the team.
People cannot work in two modes, but organizations can. As you can see from the McKinsey chart, the digital teams will get bigger and more important for the core business over time. In parallel, when their data usage grows, more and more data integration will occur between the two operation modes. Therefore, the old PLM infrastructure can remain a System of Record and serve as a support backbone for the new systems of engagement.
The Innovation Dilemma conclusion
The upcoming ten years will push organizations to innovate their ways of working to become sustainable and competitive. As discussed before, they must learn to work in a data-driven, connected manner. Both startups and existing enterprises have challenges – they need to overcome the "thinking fast and acting slow" mindset. Do you see the change in your company?
Note: Before publishing this post, I read this interesting and complementary post from Jan Bosch Boost your digitalization: instrumentation.
It is in the air – grab it.
Two weeks ago, I wrote a generic post related to System Thinking, in my opinion, a must-have skill for the 21st century (and beyond). Have a look at the post on LinkedIn; in particular interesting to see the discussion related to Systems Thinking: a must-have skill for the 21st century.
I liked Remy Fannader's remark that thinking about complexity was not something new.
This remark is understandable from his personal context. Many people enjoy thinking – it was a respected 20th-century skill.
However, I believe, as Daniel Kahneman describes in his famous book: Thinking Fast and Slow, our brain is trying to avoid thinking.
This is because thinking consumes energy, the energy the body wants to save in the case of an emergency.
So let's do a simple test (coming from Daniel):
xx
A bat and a ball cost together $ 1.10 –  the bat costs one dollar more than the ball. So how much does the ball cost?
Look at the answer at the bottom of this post. If you have it wrong, you are a fast thinker. And this brings me to my next point. Our brain does not want to think deeply; we want fast and simple solutions. This is a challenge in a complex society as now we hear real-time information coming from all around the world. What is true and what is fake is hard to judge.
However, according to Kahneman, we do not want to waste energy on thinking. We create or adhere to simple solutions allowing our brains to feel relaxed.
This human behavior has always been exploited by populists and dictators: avoid complexity because, in this way, you lose people. Yuval Harari builds upon this with his claim that to align many people, you need a myth. I wrote about the need for myths in the PLM space a few times, e.g., PLM as a myth? and The myth perception
And this is where my second thoughts related to Systems Thinking started. Is the majority of people able and willing to digest complex problems?
My doubts grew bigger when I had several discussions about fighting climate change and sustainability.
Both Brains required
By coincidence, I bumped on this interesting article Market-led Sustainability is a 'Fix that Fails'…
I provided a link to the post indirectly through LinkedIn. If you are a LinkedIn PLM Global Green Alliance member, you can see below the article an interesting analysis related to market-led sustainability, system thinking and economics.
Join the PLM Global Green Alliance group to be part of the full discussion; otherwise, I recommend you visit Both Brains Required, where you can find the source article and other related content.
It is a great article with great images illustrating the need for systems thinking and sustainability. All information is there to help you realize that sustainability is not just a left-brain exercise.
The left brain is supposed to be logical and analytical. That's systems thinking, you might say quickly. However, the other part of our brain is about our human behavior, and this side is mostly overlooked. My favorite quote from the article:
Voluntary Market-Led activities are not so much a solution to the sustainability crisis as a symptom of more profoundly unsustainable foundations of human behavior.
The article triggered my second thoughts related to systems thinking. Behavioral change is not part of systems thinking. It is another dimension harder to address and even harder to focus on sustainability.
The LinkedIn discussion below the article Market-led Sustainability is a 'Fix that Fails'… is a great example of the talks we would like to have in our PLM Global Green Alliance group. Nina Dar, Patrick Hillberg and Richard McFall brought in several points worth discussing. Too many to discuss them all here – let's take two fundamental issues:
1. More than economics
An interesting viewpoint in this discussion was the relation to economics. We don't believe that economic growth is the main point to measure. Even a statement like:  "Sustainable businesses will be more profitable than traditional ones" is misleading when companies are measured by shareholder value or EBIT (Earnings Before Interest or Taxes). We briefly touched on Kate Raworth's doughnut economics.

This HBR article mentioned in the discussion: Business Schools Must Do More to Address the Climate Crisis also shows it is not just about systems thinking.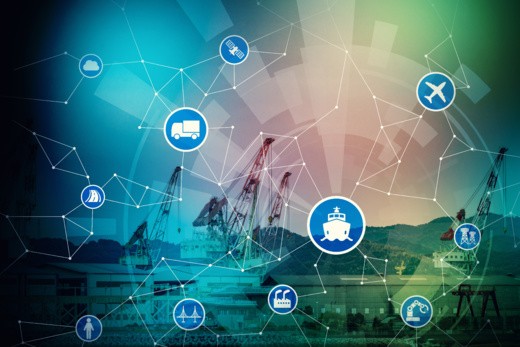 We discussed the challenges of supply chains, not about resilience but about sustainability. Where an OEM can claim to be sustainable, there are often not aware of what happens at the level of their suppliers. As the OEM measure their suppliers mostly on Quality/Reliability and Cost, they usually do not care about local human issues or sustainability issues.
We have seen this in the Apparel industry with the horrible collapse of a factory in Bangladesh  (2013). Still, the inhumane accidents happen in southeast Asia. I like to quote Chris Calverley in his LinkedIn article: Making ethical apparel supply chains achievable on a global scale.
No one gets into business because they want to behave unethically. On the contrary, a lack of ethics is usually driven by a common desire to operate more efficiently and increase profit margins. 
In my last post, I shared a similar example from an automotive tier 2  supplier. Unfortunately, suppliers are not measured or rewarded for sustainability efforts; only efficiency and costs are relevant.
The seventeen Sustainability Development Goals (SDG), as defined by the United Nations, are the best guidance for sustainable drivers beyond money. Supporting the SDGs enforce systems thinking when developing a part, a product, or a solution. Many other stakeholders need to be taken care of, at least if you truly support sustainability as a company.
2. The downside of social media
The LinkedIn discussion related to Market-led Sustainability is a 'Fix that Fails'… The thread shows that LinkedIn, like other social media, is not really interested in supporting in-depth discussions – try to navigate what has been said in chronological order. With Patrick, Nina and Richard, we agreed to organize a follow-up discussion in our PLM Global Green Alliance Group.
And although we are happy with social media as it allows each of us to reach a global audience, there seems to be a worrying contra-productive impact. If you read the book Stolen Focus. A quote:
All over the world, our ability to pay attention is collapsing. In the US, college students now focus on one task for only 65 seconds, and office workers, on average, manage only three minutes
This is worrying, returning to Remy Fannader's remark: thinking about complexity was not something new. The main difference is that it is not new. However, our society is changing towards thinking too fast, not rewarding systems thinking.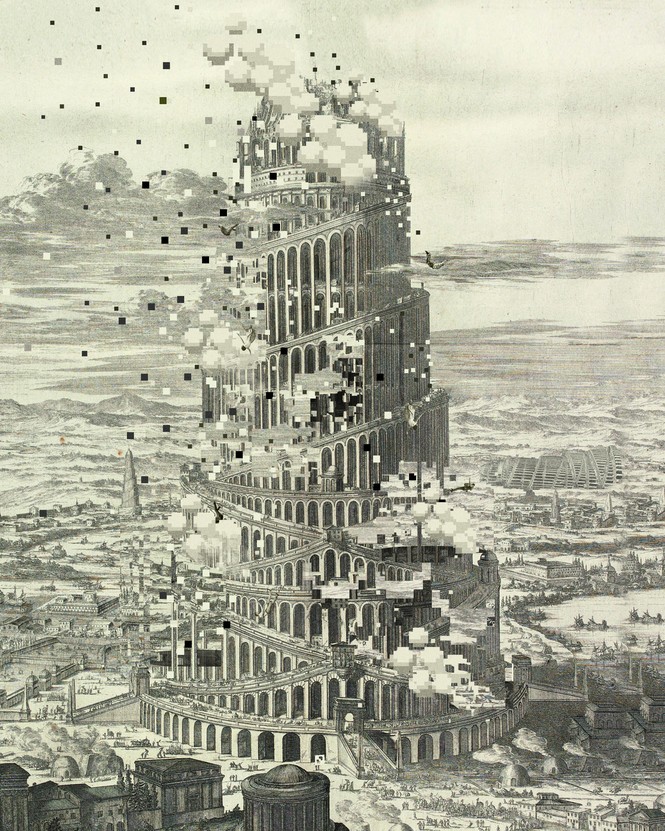 Even scarier, if you have time, read this article from The Atlantic: about the impact of social media on the US Society. It is about trust in science and data. Are we facing the new (Trump) Tower of Babel in our modern society? As the writers state: Babel is a metaphor for what some forms of social media have done to nearly all of the groups and institutions most important to the country's future—and to us as a people.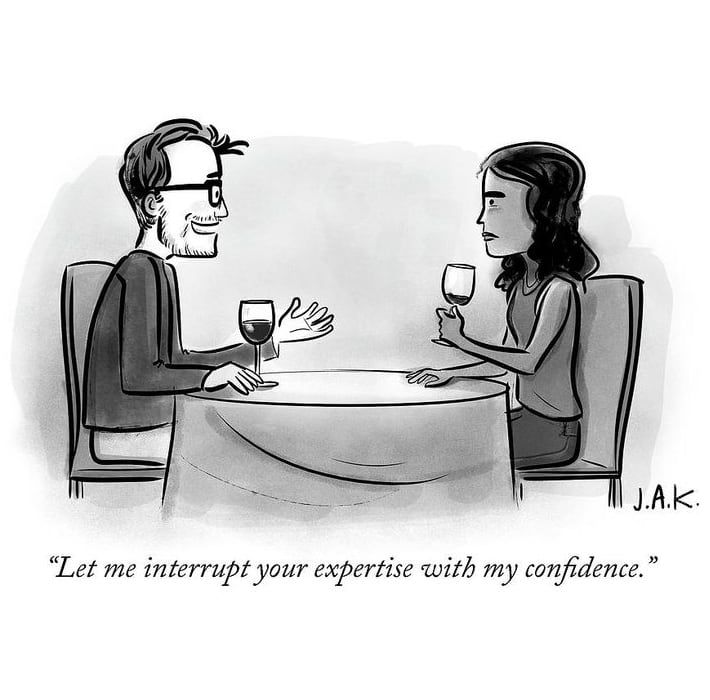 I have talked in previous posts about the Dunner-Kruger effect, something that is blocking systems thinking. The image to the left says it all. Due to social media and the safe place behind a keyboard, many of us consider ourselves confident experts explaining to the real expert why they are wrong. For addressing the topics of sustainability and climate change, this attitude is killing. It is the opposite of systems thinking, which costs energy.
xx
Congratulations
The fact that you reached this part of the post means your attention span has been larger than 3 minutes, showing there is hope for people like you and me. As an experiment to discover how many people read the post till here, please answer with the "support" icon if you have reached this part of the post.
I am curious to learn how many of us who saw the post came here.
Conclusion
Systems Thinking is a must-have skill for the 21st century. Many of us working in the PLM domain focus on providing support for systems thinking, particularly Life Cycle Assessment capabilities. However, the discussion with Patrick Hillberg, Nina Darr and Richard McFall made me realize there is more: economics and human behavior. For example, can we change our economic models, measuring companies not only for the money profit they deliver? What do?

Answering this type of question will be the extended mission for PLM consultants of the future – are you ready?

The answer to the question with the ball and the bat:
A fast answer would say the price of the ball is 10 cents. However, this would make the price of the bat $1.10, giving a total cost of $1.20. So the right answer should be 5 cents. To be honest, I got tricked the first time too. Never too late to confirm you make mistakes, as only people who do not do anything make no mistakes.
In the past four weeks, I have been discussing PLM education from different angles through interviews with Peter Bilello (CIMdata), Helena Gutierrez (Share PLM), John Stark (John Stark Associates) and Dave Slawson (Quick Release). Each of these persons brought their specialized focus on PLM.
In this post, I want to conclude and put their expertise in the context of PLM – people, processes and tools.
CIMdata
Originally CIMdata became known for their CAD/CAM market analysis, later expanding into simulation and PLM vendors analysis. And they are still a reference for everyone following the PLM Market. They provide market numbers and projections related to PLM for that part. Together with ARC, they are for me the two sources to understand what is happening business-wise in the PLM market.
Thanks to the contacts with all the vendors, they have a good overview of what is happening. That makes their strategic advice and training useful for companies that want to benchmark where they are and understand the current trends, all vendor-independent.
Their PLM Roadmap conferences have been one of the few consistent vendor-independent conferences that still take place.
If you search for the term "The weekend after PLM Roadmap ….." you will find many of my reviews of these conferences.
Besides these activities, they are also facilitating industry action groups where similar companies in an industry discuss and evaluate various methodologies and how they could be implemented using various PLM systems – the most visible for me is the Aerospace & Defense PLM Action Group
Share PLM
Share PLM is still a young organization focusing on Humanizing PLM. Their focus is on the end-to-end PLM education process. Starting from an education strategy focusing on people, they can organize and help you build attractive and didactical training or elearnings related to your PLM processes and systems in use.
Besides their core offering, they are also justifying their name; they really share PLM information. So have a look at their Our Work tab with samples. In particular, as I mentioned in my interview with them, I like their podcasts.
In this post, I try to find similar people or companies to those I interviewed.
When looking at Share PLM, Action Engineering in the US comes to my mind. They are the specialists dedicated to helping organizations large and small achieve their Model-Based Definition (MBD) and Model-Based Enterprise (MBE) goals.
To refresh your memory, read my post with Jennifer Herron, the founder of Action Engineering here: PLM and Model-Based Definition
John Stark
Although John might be known as a leading writer of PLM books, he is also active in advising companies in their PLM journeys. Somehow similar to what I do, the big difference is that John takes the time to structure the information and write it down in a book. Just have a look at his list of published PLM books here.
My blog posts are less structured and reflect my observations depending on the companies and people I meet. Writing a foundational book about PLM would be challenging, as concepts are radically changing due to globalization and digitization.
John's books are an excellent foundation for students who want to learn PLM's various aspects during their academic years. Students can sit down and take the time to study PLM concepts. Later, suppose you want to acquire PLM knowledge relevant to your company.
In that case, you might focus on specialized training, like the ones CIMdata provides.
There are many books on PLM – have a look at this list. Which book to read depends probably a lot on your country and the university you are associated with. In my network, I have recently seen books from Martin Eigner and  Uthayan Elangovan.   Rosemary Astheimer's book Model-Based Definition in the Product Lifecycle is still on my to-read list.
And then, there is a lot of research done by universities worldwide. So, if you are lucky, there is good education for PLM-related practices in your country.
Quick Release
My post with Quick Release illustrated the challenges of a PLM consultancy company. It showed their efforts to enable their consultants to be valuable for their customers and create a work environment that inspires them to grow and enjoy their work.
Quick Release aims for a competitive advantage to have their consultants participate in actual work for their customers.
Not only from the conceptual point of view but also to get their hands "dirty".
There are many other PLM consultancy firms. Having worked with Atos, Accenture, Capgemini, Delloite, PWC, who have their PLM practices, you realize that these companies have their methodologies and preferences. The challenge of their engagements is often the translation of a vision into an affordable roadmap.
Consultancy firms need to be profitable, too, and sometimes they are portrayed as a virus. Once they are in, it is hard to get rid of them.
I do not agree with that statement, as companies often keep relying on consultants because they do not invest in educating their own people. It is a lack of management prioritization or understanding of the importance. Sometimes the argument is: "We are too busy" – remember the famous cartoons.
Consultants cannot change your company; in the end, you have to own the strategy and execution.
And although large consultancy firms might have many trained resources, my experience with these companies is that success often depends on one or two senior consultants. Consultancy is also a human-centric job, being able to connect to the customer in their language and culture.
Good consultants show their value by creating awareness and clarity first. Next, by helping the customer execute their strategy without big risks or hiccups. Finally, a good consultant becomes redundant as the knowledge has been transferred and digested to the customer.
It is like growing up.
System Integrators
It is a small step from consultancy firms to system integrators, as many consultancy firms have specialists in their company that are familiar with certain vendors' systems. And you might have discovered that the systems that require the most integration or configuration work have the largest practices globally.
So I did a "quick and dirty" search on LinkedIn, looking for people with the xxx PLM consultant role, where xxx is the name of the PLM Vendor.
This to understand how big is the job market for such a specialized PLM consultant.
The image shows the result and I let you draw your own conclusions.
System Integrators are usually the most important partners for a PLM implementation once you choose. Therefore, when I support a PLM selection process, I always look at the potential implementation partner. Their experience, culture and scale are as important as selecting the best tools.
System Integrators can benefit from their past experiences and best practices. It is a myth that every company is so unique and should be treated differently. Instead, companies are different because of historical reasons. And these differences to best practices are sometimes inhibitors instead of advantages.
Related to education, System Integrators are often focused on technical training. Still, they might also have separate experts in training or organizational change management.
PLM Vendors
For me, the PLM vendors are the ones that should inspire the customers. Have a look at the "famous" CIMdata slide illustrating the relation between vision, technology and implemented practices – there is a growing gap between the leaders and the followers.
PLM Vendors often use their unique technical capabilities as a differentiator to the competition and inspiration for C-level management. Just think about the terms: Industry 4.0, Digital Twin, Digital Thread, Digital Platform, Model-Based Enterprise and more about sustainability targeted offerings.
The challenge however is to implement these concepts in a consistent manner, allowing people in an organization to understand why and what needs to be done.
The PLM editor's business model is based on software sales or rental. Therefore, they will focus on their benefits and what competitors fail to do. And as they have the largest marketing budgets, they are the most visible in the PLM-related media.
You can compare PLM Vendors also with populists. The aim of a populist is to create an audience by claiming they can solve your problems (easily) by using simple framing sentences. However, the reality is that the world and the current digitalization in the PLM domain are not simple.
Therefore we need education, education and education from different sources to build our own knowledge. It is not about the tool first. It is people, process and then tools/technology
People, Process, Tools
Education and the right education for each aspect of PLM are crucial to making the right decision. To simplify the education message, I tried to visualize and rate each paragraph along with the People, Process and Tools assessment.
What do you think? Does this make sense related to education?
Conclusion
Education is crucial at every level of an organization and at every stage of your career. Take your time to read and digest the information you see and compare and discuss it with others. Be aware of the People, Process and Tools matrix when retrieving information. Where does it apply, and why.
I believe PLM is considered complex because we are dealing with people who all have different educational backgrounds and, therefore, an opinion. Invest in alignment to ensure the processes and tools will be used best.
In my previous post, "My PLM Bookshelf," on LinkedIn, I shared some of the books that influenced my thinking related to PLM. As you can see in the LinkedIn comments, other people added their recommendations for PLM-related books to get inspired or more knowledgeable.
Where reading a book is a personal activity, now I want to share with you how to get educated in a more interactive manner related to PLM. In this post, I talk with Peter Bilello, President & CEO of CIMdata. If you haven't heard about CIMdata and you are active in PLM, more to learn on their website HERE. Now let us focus on Education.
CIMdata
Peter, knowing CIMdata from its research valid for the whole PLM community, I am curious to learn what is the typical kind of training CIMdata is providing to their customers.
Jos, throughout much of CIMdata's existence, we have delivered educational content to the global PLM industry. With a core business tenant of knowledge transfer, we began offering a rich set of PLM-related tutorials at our North American and pan-European conferences starting in the earlier 1990s.
Since then, we have expanded our offering to include a comprehensive set of assessment-based certificate programs in a broader PLM sense. For example, systems engineering and digital transformation-related topics. In total, we offer more than 30 half-day classes. All of which can be delivered in-person as a custom configuration for a specific client and through public virtual-live or in-person classes. We have certificated more than 1,000 PLM professionals since the introduction in 2009 of this PLM Leadership offering.
Based on our experience, we recommend that an organization's professional education strategy and plans address the organization's specific processes and enabling technologies. This will help ensure that it drives the appropriate and consistent operations of its processes and technologies.
For that purpose, we expanded our consulting offering to include a comprehensive and strategic digital skills transformation framework. This framework provides an organization with a roadmap that can define the skills an organization's employees need to possess to ensure a successful digital transformation.
In turn, this framework can be used as an efficient tool for the organization's HR department to define its training and job progression programs that align with its overall transformation.
The success of training
We are both promoting the importance of education to our customers. Can you share with us an example where Education really made a difference? Can we talk about ROI in the context of training?
Jos, I fully agree. Over the years, we have learned that education and training are often minimized (i.e., sub-optimized). This is unfortunate and has usually led to failed or partially successful implementations.
In our view, both education and training are needed, along with strong organizational change management (OCM) and a quality assurance program during and after the implementation.
In our terms, education deals with the "WHY" and training with the "HOW". Why do we need to change? Why do we need to do things differently? And then "HOW" to use new tools within the new processes.
We have seen far too many failed implementations where sub-optimized decisions were made due to a lack of understanding (i.e., a clear lack of education). We have also witnessed training and education being done too early or too late.
This leads to a reduced Return on Investment (ROI).
Therefore a well-defined skills transformation framework is critical for any company that wants to grow and thrive in the digital world. Finally, a skills transformation framework needs to be tied directly to an organization's digital implementation roadmap and structure, state of the process, and technology maturity to maximize success.
Training for every size of the company?
When CIMdata conducts PLM training, is there a difference, for example, when working with a big global enterprise or a small and medium enterprise?
You might think the complexity might be similar; however, the amount of internal knowledge might differ. So how are you dealing with that?
W
e basically find that the amount of training/education required mostly depends on the implementation scope. Meaning the scope of the proposed digital transformation and the current maturity level of the impacted user community.
It is important to measure the current maturity and establish appropriate metrics to measure the success of the training (e.g., are people, once trained, using the tools correctly).
CIMdata has created a three-part PLM maturity model that allows an organization to understand its current PLM-related organizational, process, and technology maturity.
The PLM maturity model provides an important baseline for identifying and/or developing the appropriate courses for execution.
This also allows us, when we are supporting the definition of a digital skills transformation framework, to understand how the level of internal knowledge might differ within and between departments, sites, and disciplines. All of which help define an organization-specific action plan, no matter its size.
Where is CIMdata training different?
Most of the time, PLM implementers offer training too for their prospects or customers. So, where is CIMdata training different?
For this, it is important to differentiate between education and training. So, CIMdata provides education (the why) and training and education strategy development and planning.
We don't provide training on how to use a specific software tool. We believe that is best left to the systems integrator or software provider.
While some implementation partners can develop training plans and educational strategies, they often fall short in helping an organization to effectively transform its user community. Here we believe training specialists are better suited.
Digital Transformation and PLM
One of my favorite topics is the impact of digitization in the area of product development. CIMdata introduced the Product Innovation Platform concept to differentiate from traditional PDM/PLM. Who needs to get educated to understand such a transformation, and what does CIMdata contribute to this understanding.
We often start with describing the difference between digitalization and digitization. This is crucial to be understood by an organization's management team. In addition, management must understand that digitalization is an enterprise initiative.
It isn't just about product development, sales, or enabling a new service experience. It is about maximizing a company's ROI in applying and leveraging digital as needed throughout the organization. The only way an organization can do this successfully is by taking an end-to-end approach.
The Product Innovation Platform is focused on end-to-end product lifecycle management. Therefore, it must work within the context of other enterprise processes that are focused on the business's resources (i.e., people, facilities, and finances) and on its transactions (e.g., purchasing, paying, and hiring).
As a result, an organization must understand the interdependencies among these domains. If they don't, they will ultimately sub-optimize their investment. It is these and other important topics that CIMdata describes and communicates in its education offering.
More than Education?
As a former teacher, I know that a one-time education, a good book or slide deck, is not enough to get educated. How does CIMdata provide a learning path or coaching path to their customers?
Jos, I fully agree. Sustainability of a change and/or improved way of working (i.e., long-term sustainability) is key to true and maximized ROI. Here I am referring to the sustainability of the transformation, which can take years.
With this, organizational change management (OCM) is required. OCM must be an integral part of a digital transformation program and be embedded into a program's strategy, execution, and long-term usage. That means training, education, communication, and reward systems all have to be managed and executed on an ongoing basis.
For example, OCM must be executed alongside an organization's digital skills transformation program. Our OCM services focus on strategic planning and execution support. We have found that most companies understand the importance of OCM, often don't fully follow through on it.
A model-based future?
During the CIMdata Roadmap & PDT conferences, we have often discussed the importance of Model-Based Systems Engineering methodology as a foundation of a model-based enterprise. What do you see? Is it only the big Aerospace and Defense companies that can afford this learning journey, or should other industries also invest? And if yes, how to start.
J
os, here I need to step back for a minute. All companies have to deal with increasing complexity for their organization, supply chain, products, and more.
So, to optimize its business, an organization must understand and employ systems thinking and system optimization concepts. Unfortunately, most people think of MBSE as an engineering discipline. This is unfortunate because engineering is only one of the systems of systems that an organization needs to optimize across its end-to-end value streams.
The reality is all companies can benefit from MBSE. As long as they consider optimization across their specific disciplines, in the context of their products and services and where they exist within their value chain.
The MBSE is not just for Aerospace and Defense companies. Still, a lot can be learned from what has already been done. Also, leading automotive companies are implementing and using MBSE to design and optimize semi- and high-automated vehicles (i.e., systems of systems).
The starting point is understanding your systems of systems environment and where bottlenecks exist.
There should be no doubt, education is needed on MBSE and how MBSE supports the organization's Model-Based Enterprise requirements.
Published work from the CIMdata administrated A&D PLM Action Group can be helpful. Also, various MBE and systems engineering maturity models, such as one that CIMdata utilizes in its consulting work.
Want to learn more?
Thanks, Peter, for sharing your insights. Are there any specific links you want to provide to get educated on the topics discussed? Perhaps some books to read or conferences to visit?
x
Jos, as you already mentioned:
x
the CIMdata Roadmap & PDT conferences have provided a wealth of insight into this market for more than 25 years.
[Jos: Search for my blog posts starting with the text: "The weekend after …."]
In addition, there are several blogs, like yours, that are worth following, and websites, like CIMdata's pages for education or other resources which are filled with downloadable reading material.
Additionally, there are many user conferences from PLM solution providers and third-party conferences, such as those hosted by the MarketKey organization in the UK.
These conferences have taken place in Europe and North America for several years. Information exchange and formal training and education are offered in many events. Additionally, they provide an excellent opportunity for networking and professional collaboration.
What I learned
Talking with Peter made me again aware of a few things. First, it is important to differentiate between education and training. Where education is a continuous process, training is an activity that must take place at the right time. Unfortunately, we often mix those two terms and believe that people are educated after having followed a training.
Secondly, investing in education is as crucial as investing in hard- or software. As Peter mentioned:
We often start with describing the difference between digitalization and digitization. This is crucial to be understood by an organization's management team. In addition, management must understand that digitalization is an enterprise initiative.
System Thinking is not just an engineering term; it will be a mandate for managing a company, a product and even a planet into the future
Conclusion
This time a quote from Albert Einstein, supporting my PLM coaching intentions:
"Education is not the learning of facts
but the training of the mind to think."
In my previous post, I discovered that my header for this series is confusing. Although a future implementation of system lifecycle management (SLM/PLM) will rely on models, the most foundational change needed is a technical one to create a data-driven infrastructure for connected ways of working.
My previous article discussed the concept of the dataset, which led to interesting discussions on LinkedIn and in my personal interactions. Also, this time Matthias Ahrens (HELLA) shared again a relevant but very academic article in this context – how to harmonize company information.
For those who want to dive deeper into the concept of connected datasets, read this article: The euBusinessGraph ontology: A lightweight ontology for harmonizing basic company information.
The article illustrates that the topic is relevant for all larger enterprises (and it is not an easy topic).
This time I want to share my thoughts about the two statements from my introductory post, i.e.:
A model-based approach with connected datasets seems to be the way forward. Managing data in documents will become inefficient as they cannot contribute to any digital accelerator, like applying algorithms. Artificial Intelligence relies on direct access to qualified data.
A model-based approach with connected datasets
We discussed connected datasets in the previous post; now, let's explore why models and datasets are related. In the traditional CAD-centric PLM domain, most people will associate the word model with a CAD model, to be more precise, the 3D CAD Model. However, there are many other types of models used related to product development, delivery and operations.
A model can be a:
Physical Model
A smaller-scale object for the first analysis, e.g., a city or building model, an airplane model
Conceptual Model
Operational Model
A model providing performance analysis based on (real-time) data coming from selected data sources. It could be an operational business model, an asset performance model; even my Garmin's training performance model is such an operating model.
The list of all models above is not extensive nor academically defined. Moreover, some model term definitions might overlap, e.g., where would we classify software models or manufacturing models?
All models are a best-so-far approach to describing reality. Based on more accurate data from observations or measurements, the model comes closer to what happens in reality.
A model and its data
Never blame the model when there is a difference between what the model predicts and the observed reality. It is still a model.  That's why we need feedback loops from the actual physical world to the virtual world to fine-tune the model.
Part of what we call Artificial Intelligence is nothing more than applying algorithms to a model. The more accurate data available, the more "intelligent" the artificial intelligence solution will be.
By using data analysis complementary to the model, the model may get better and better through self-learning. Like our human brain, it starts with understanding the world (our model) and collecting experiences (improving our model).
There are two points I would like to highlight for this paragraph:
A model is never 100 % the same as reality – so don't worry about deviations. There will always be a difference between virtual predicted and physical measured – most of the time because reality has much more influencing parameters.
The more qualified data we use in the model, the closer to reality – so focus on accurate (and the right) data for your model. Although, as most of the time, it is impossible to fully model a system, focus on the most significant data sources.
The ultimate goal: THE DIGITAL TWIN
The discussion related to data-driven and the usage of models might feel abstract and complex (and that's the case). However the term "digital twin" is well known and even used in board rooms.
The great benefits of a digital twin for business operations and for sustainability are promoted by many software vendors and consultancy firms.
My statement and reason for this series of blog posts: Digital Twins do not run on documents, you need to have a data-driven, model-based infrastructure to efficiently benefit from digital twin concepts.
Unfortunate a reliable and sustainable implementation of a digital twin requires more than software – it is a learning journey to connect the right data to the right model.
A puzzle every company has to solve as there is no 100 percent blueprint at this time.
Are Low Code platforms the answer?
I mentioned the importance of accurate data. Companies have different systems or even platforms managing enterprise data. The digital dream is that by combining datasets from different systems and platforms, we can provide to any user the needed information in real-time. My statement from my introductory post was:
I don't believe in Low-Code platforms that provide ad-hoc solutions on demand. The ultimate result after several years might be again a new type of spaghetti. On the other hand, standardized interfaces and protocols will probably deliver higher, long-term benefits. Remember: Low code: A promising trend or a Pandora's Box?
Let's look into some of the low-code platform messages mentioned by Low-Code advocates:
You will have an increasingly hard time finding developers to keep up with global app development demands (reason #1 for PEGA)
This statement reminded me of the early days of SmarTeam implementations. With a Data model Wizard, a Form Designer, and a Visual Basic COM API, you could create any kind of data management application with SmarTeam. By using its built-in behaviors for document lifecycle management, item lifecycle management, and CAD integrations combined with easy customizations.
The sky was the limit to satisfy end users.  No need for an experienced partner or to be a skilled programmer (this was 2003+). SmarTeam was a low-code platform the marketing department would say now.
A lot of my activities between 2003 and 2010 were related fixing the problems related to flexibility,  making sense (again) of customizations.  I wrote about this in a 2015 post: The importance of a (PLM) data model sharing the experiences of "fixing" issues created to flexibility.
Think first
The challenge is that an enthusiastic team creates a (low code) solution rapidly. Immediate success is celebrated by the people involved. However, the future impact of this solution is often forgotten – we did the job,  right?
Documentation and a broader visibility are often lacking when implementing such a solution.
For example, suppose your product data is going to be consumed by another app. In that case, you need to make sure that the information you consume is accurate. On the other hand, perhaps the information was valid when you created the app.
However, if your friendly co-worker has moved on to another job and someone with different data standards becomes responsible for the data you consume, the reliability might fail. So how do you guarantee its quality?
Easy tools have often led to spaghetti, starting from Clipper (the old days), Visual Basic (the less old days) to highly customizable systems (like Aras is promoting) and future low-code platforms (and Aras is there again).
However, the strength of being highly flexible is also the weaknesses if not managed and understood correctly. In particular, in a digital enterprise architecture, you need skilled people who guarantee a reliable anchorage of the solution.
The HBR article When Low-Code/No-Code Development Works — and When It Doesn't mentions the same point:
There are great benefits from LC/NC software development, but management challenges as well. Broad use of these tools institutionalizes the "shadow IT" phenomenon, which has bedeviled IT organizations for decades — and could make the problem much worse if not appropriately governed. Citizen developers tend to create applications that don't work or scale well, and then they try to turn them over to IT. Or the person may leave the company, and no one knows how to change or support the system they developed.
The fundamental difference: from coordinated to connected
For the moment, I remain skeptical about the low-code hype, because I have seen this kind of hype before. The most crucial point companies need to understand is that the coordinated world and the connected world are incompatible.
Using new tools based on old processes and existing data is not a digital transformation. Instead, a focus on value streams and their needed (connected) data should lead to the design of a modern digital enterprise, not the optimization and connectivity between organizational siloes.
Before buying a tool (a medicine) to reduce the current pains, imagine your future ways of working, discover what is possible with your existing infrastructure and identify the gaps.
Next, you need to analyze if these gaps are so significant that it requires a technology change. Probably it does, as historically, systems were not designed to share data horizontally in an organization.
In this context, have a look at Lionel Grealou's s article for Engineering.com:
Data Readiness in the new age of digital collaboration.
Conclusion
We discussed the crucial relation between models and data. Models have only value if they acquire the right and accurate data (exercise 1).
Next, even the simplest development platforms, like low-code platforms, require brains and a long-term strategy (exercise 2) – nothing is simple at this moment in transformational times.  
The next and final post in this series will focus on configuration management – a new approach is needed. I don't have the answers, but I will share some thoughts
A recommended event and an exciting agenda and a good place to validate and share your thoughts.
I will be there and look forward to meeting you at this conference (unfortunate still virtually)