You are currently browsing the category archive for the 'Change' category.
Last week I enjoyed visiting LiveWorx 2023 on behalf of the PLM Global Green Alliance. PTC had invited us to understand their sustainability ambitions and meet with the relevant people from PTC, partners, customers and several of my analyst friends. It felt like a reunion.
In addition, I used the opportunity to understand better their Velocity SaaS offering with OnShape and Arena. The almost 4-days event, with approximately 5000 attendees, was massive and well-organized.
So many people were excited that this was again an in-person event after four years.
With PTC's broad product portfolio, you could easily have a full agenda for the whole event, depending on your interests.
I was personally motivated that I had a relatively full schedule focusing purely on Sustainability, leaving all these other beautiful end-to-end concepts for another time.
Here are some of my observations
Jim Heppelman's keynote
The primary presentation of such an event is the keynote from PTC's CEO. This session allows you to understand the company's key focus areas.
My takeaways:
Need for Speed: Software-driven innovation, or as Jim said, Software is eating the BOM, reminding me of my recent blog post: The Rise and Fall of the BOM. Here Jim was referring to the integration with ALM (CodeBeamer) and IoT to have full traceability of products. However, including Software also requires agile ways of working.
Need for Speed: Agile ways of working – the OnShape and Arena offerings are examples of agile working methods. A SaaS solution is easy to extend with suppliers or other stakeholders. PTC calls this their Velocity offering, typical Systems of Engagement, and I spoke later with people working on this topic. More in the future.
Need for Speed: Model-based digital continuity – a theme I have discussed in my blog post too. Here Jim explains the interaction between Windchill and ServiceMax, both Systems of Record for product definition and Operation.

Environmental Sustainability: introducing Catherine Kniker, PTC's Chief Strategy and Sustainability Officer, announcing that PTC has committed to Science Based Targets, pledging near-term emissions reductions and long-term net-zero targets – see image below and more on Sustainability in the next section.

A further investment in a SaaS architecture, announcing CREO+ as a SaaS solution supporting dynamic multi-user collaboration (a System of Engagement)
A further investment in the partnership with Ansys fits the needs of a model-based future where modeling and simulation go hand in hand.
You can watch the full session  Path to the Future: Products in the Age of Transformation here.
Sustainability
The PGGA spoke with Dave Duncan and James Norman last year about PTC's sustainability initiatives. Remember: PLM and Sustainability: talking with PTC. Therefore, Klaus Brettschneider and I were happy to meet Dave and James in person just before the event and align on understanding what's coming at PTC.
We agreed there is no "sustainability super app"; it is more about providing an open, digital infrastructure to connect data sources at any time of the product lifecycle, supporting decision-making and analysis. It is all about reliable data.
Product Sustainability 101
On Tuesday, Dave Duncan gave a great introductory session, Product Sustainability 101, addressing Business Drivers and Technical Opportunities. Dave started by explaining the business context aiming at greenhouse gas (GHG) reduction based on science-based targets, describing the content of Scope 1, Scope 2 and Scope 3 emissions.
The image above, which came back in several presentations later that week, nicely describes the mapping of lifecycle decisions and operations in the context of the GHG protocol.
Design for Sustainability (DfS)
On Wednesday, I started with a session moderated by James Norman titled Design for Sustainability: Harnessing Innovation for a Resilient Future. The panel consisted of Neil D'Souza (CEO Makersite), Tim Greiner (MD Pure Strategies), Francois Lamy (SVP Product Management PTC) and Asheen Phansey (Director ESG & Sustainability at PagerDuty). You can find the topic discussed below:
Some of the notes I took:
No specific PLM modules are needed, LCA needs to become an additional practice for companies, and they rely on a connected infrastructure.
Where to start? First, understand the current baseline based on data collection – what is your environmental impact? Next, decide where to start
The importance of Design for Service – many companies design products for easy delivery, not for service. Being able to service products better will extend their lifetime, therefore reducing their environmental impact (manufacturing/decommissioning)
There Is a value chain for carbon data. In addition, suppliers significantly impact reaching net zero, as many OEMs have an Assembly To Order process, and most of the emissions are done during part manufacturing.
DfS: an example from Cummins
Next, on Wednesday, I attended the session from David Genter from Cummins, who presented their Design for Sustainability (DfS) project.
Dave started by sharing their 2030 sustainability goals:
On Facilities and  Operations: A reduction of 50 % of GHG emissions, reducing water usage by 30 %, reducing waste by 25 % and reducing organic compound emissions by 50%
Reducing Scope 3 emissions for new products by 25%
In general, reducing Scope 3 emissions by 55M metric tons.
The benefits for products were documented using a standardized scorecard (example below) to ensure the benefits are real and not based on wishful thinking.
Many motivated people wanted to participate in the project, and the ultimate result demonstrated that DfS has both business value for Cummins and the environment.
The project has been very well described in this whitepaper: How Cummins Made Changes to Optimize Product Designs for the Environment – a recommended case study to read.
Tangible Strategies for Improving Product Sustainability
The session was a dialogue between Catherine Kniker and Dave Duncan, discussing the strategies to move forward with Sustainability.
They reiterated the three areas where we as a PLM community can improve: Material choice and usage, Addressing Energy Emissions and Reducing Waste. And it is worth addressing them all, as you can see below – it is not only about carbon reduction.
It was an informative dialogue going through the different aspects of where we, as an engineering/ PLM community, can contribute. You can watch their full dialog here: Tangible Strategies for Improving Product Sustainability.
Conclusion
It was encouraging to see that at such an event as LiveWorx, you could learn about Sustainability and discuss Sustainability with the audience and PTC partners. And as I mentioned before, we need to learn to measure (data-driven / reliable data), and we need to be able to work in a connected infrastructure (digital thread) to allow design, simulation, validation and feedback to go hand in hand. It requires adapting a business strategy, not just a tactical solution. With the PLM Global Green Alliance, we are looking forward to following up on these.
NOTE: PTC covered the expenses associated with my participation in this event but did not in any way influence the content of this post – I made my tour fully independent through the conference and got encouraged by all the conversations I had.

I am writing this post because one of my PLM peers recently asked me this question: "Is the BOM losing its position? He was in discussion with another colleague who told him:
"If you own the BOM, you own the Product Lifecycle".
This statement made me think of ä recent post from Jan Bosch recent post: Product Development fallacy #8: the bill of materials has the highest priority.
Software becomes increasingly an essential part of the final product, and combined with Jan's expertise in software development, he wrote this article. I recommend reading the full post (4 min read) and next browse through the comments.
If you cannot afford these 10 minutes, here is my favorite quote from the article:
An excessive focus on the bill of materials leads to significant challenges for companies that are undergoing a digital transformation and adopting continuous value delivery. The lack of headroom, high coupling and versioning hell may easily cause an explosion of R&D expenditure over time.
Where did the BOM focus come from? A historical overview related to the rise (and fall) of the BOM.
In the beginning, there was the drawing.
Before the era of computers, there was "THE drawing", describing assemblies, subassemblies or parts. And on the drawing, you can find the parts list if relevant. This parts list was the first Bill of Material, describing the parts/materials shown on the drawing.
Next came MRP/ERP
With the introduction of the MRP system (Material Requirement Planning), it was the first step that by using computers, people could collect the material requirements for one system as data and process. Entering new materials/parts described on drawings was still a manual process, as well as referring to existing parts on the drawing. Reuse of parts was a manual process based on individual knowledge.
In the nineties, MRP evolved into ERP (Enterprise Resource Planning), which included the MRP part and added resource and manufacturing planning and financial reporting.
The ERP system became the most significant IT system, the execution system of the company. As it was the first enterprise system implemented, it was the first moment we learned about implementation challenges – people change and budget overruns. However, as the ERP system brought visibility to the company's execution, it became a "must-have" system for management.
The introduction of mainstream 2D CAD did not affect the company's culture so much. Drawings became electronic drawings, and the methodology of the parts list on the drawing remained.
Sometimes the interaction with the MRP/ERP system was enhanced by an interface – sending the drawing BOM to ERP. The advantage of the interface: no manual transfer of data reducing typos and BOM errors. The disadvantages at that time: relatively expensive (connectivity between systems was a challenge) and mostly one direction.
And then there was PDM.
In parallel with the introduction of ERP systems, mainstream 3D CAD systems became affordable, particularly SolidWorks, Solid Edge and Inventor. These 3D CAD systems allow sharing of parts and assemblies in different products, and the PDM database was the first aid to support part reuse, versioning and standardization.
By extracting the parts from the assemblies and subassemblies, it was possible to generate a BOM structure in the PDM system to be transferred or typed into the ERP system. We did not talk about EBOM or MBOM then, as there was only one BOM in the ERP system, and the PDM system was a tool to feed the ERP system.
Many companies still have based their processes on this approach. ERP (read SAP nowadays) is the central execution system, and PDM is an external system. You might remember the story and image from my previous post about people, processes and tools. The bad practice example: Asking the ERP system to provide a part number when starting to design a part.
And then products started to change.
In the early 2000s, I worked with SmarTeam to define the E&E (Electronics and Electrical) template. One of the new concepts was to synchronize all design data coming from different disciplines to a single BOM structure.
It was the time we started to talk about the EBOM. A type of BOM, as the structure to consolidate all the design data, was based on parts.
The EBOM, most of the time, reflects the design intent in logical groups and sending the relevant parts in the correct order to the ERP system was a favorite expensive customization for service providers. How to transfer an engineering BOM view to an ERP system that only understands the manufacturing view?
Note: not all ERP systems have the data model to differentiate between engineering parts and manufacturing parts
The image below illustrates the challenge and the customer's perception.
The automated link between the design side (EBOM) and manufacturing side (MBOM) was a mission impossible – too many exceptions for the (spaghetti) code.
And then came the MBOM.
The identified issues connecting PDM and ERP led to the concept of implementing the MBOM in the PLM system. The MBOM in PLM is one of the characteristics of a PLM implementation compared to a PDM implementation. In a traditional PLM system, there is an interaction and connection between the EBOM and MBOM. EBOM parts should end up as MBOM parts. This interaction can be supported by automation, however, as it is in the same system, still leaving manual changes possible.
The MBOM structure in PLM could then be the information structure to transfer to the ERP system; however, there is more, as Jörg W. Fischer wrote in his provoking post-Die MBOM muss weg (The MBOM must go). He rightly points out (in German) that the MBOM is not a structure on its own but a combination of different views based on Assembly Drawings, Process Planning and Material Requirements.
His conclusion:
Calling these structures, MBOM is trying to squeeze all three structures into one. That usually doesn't work and then leads to much more emotional discussions in the project. It also costs a lot of money. It is, therefore, better not to use the term MBOM at all.
And indeed, just having an MBOM in your PLM system might help you to prepare some of the manufacturing steps, the needed resources and parts. The MBOM result still has to be localized at the local plant where the manufacturing takes place. And here, the systems used are the ERP system and the MES system.
The main advantage of having the MBOM in the PLM system is the direct relation between specification and manufacturing intent, allowing manufacturing engineering to work collaboratively with engineering in the same environment.
The first benefit is fewer iterations and a shorter time to production, thanks to early interaction and manufacturing involvement in the engineering process.
The second benefit is: product knowledge is centralized in a single system. Consolidating your Product Knowledge in ERP does not make sense due to global localization and the missing capabilities to manage the iterative engineering processes on non-existing parts.
And then came the SBOM, the xBOM
Traditional PLM vendors and implementations kept using xBOM structures as placeholders for related specification data (mechanical designs, electrical, software deliverables, serialized products). Most of the time, related files.
And with this approach, talking about digital thread, PLM systems also touch on the concepts of Configuration Management.
I will not go into the details here but look at the two images by clicking on them and see a similar mindset.
It is about the traceability of information in structures and systems. These structures work well in a relatively static and linear product development and delivery environment, as illustrated below:
Engineering change and release processes are based on managing the changes in different structures from the left to the right.
And then came software!
Modern connected products are no longer mechanical products. The product's functionality no longer depends on the mechanical properties but mainly on embedded electronics and software used. For example, look at the mechanical design of a telecom transmission tower – its behavior merely comes from non-mechanical components, and they can change over time. Still, the Bill of Material contains a lot of concrete and steel parts.
The ultimate example is comparing a Tesla (software on wheels) with a traditional car. For modern connected products, electronics and software need to be part of the solution. Software and electronics allow the product to be upgraded over time. Managing these products in the same manner as mechanical products is impossible, inefficient and therefore threatening your company's future business.
I requote Jan Bosch:
An excessive focus on the bill of materials leads to significant challenges for companies that are undergoing a digital transformation and adopting continuous value delivery. The lack of headroom, high coupling and versioning hell may easily cause an explosion of R&D expenditure over time.
The model-based, connected enterprise
I will not solve the puzzle of the future in this post. You can read my observations in my series: The road to model-based and connected PLM. We need a new infrastructure with at least two modes. One that still serves as a System of Record, storing information in a traditional manner, like a Bill of Materials for the static parts, as not everyone and everything can be connected.
In addition, we need various Systems of Engagement that enable close to real-time interaction between products (systems) and relevant stakeholders for the engagement scope(multidisciplinary / consumers).
Digital twins are examples of such environments. Currently, these Systems of Engagement often work disconnected from the System of Record due to the lack of understanding of how to connect. (standard connectors? / OSLC?)
Our mission is to explore, as I wrote in my post Time to split PLM and drop our mechanical mindset.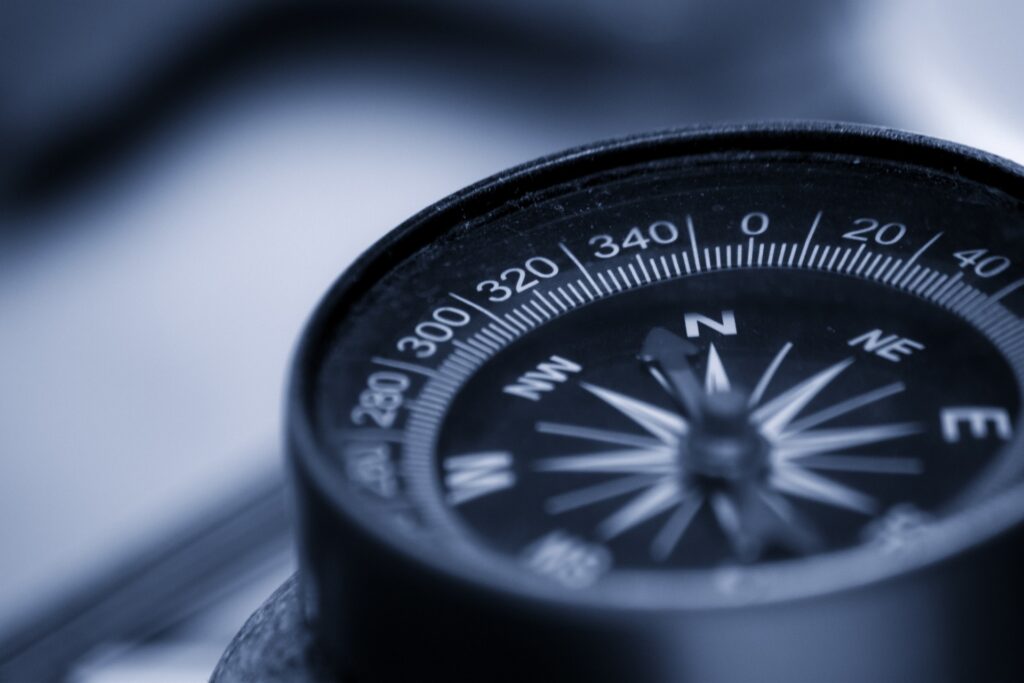 And while I was finalizing this post, I read a motivating post from Jan Bosch again for all of you working on understanding and pushing the digital transformation in your eco-system.
The title: Be the protagonist of your life: 15 rules A starting point for more to come.
Conclusion
The BOM is no longer the master of the product lifecycle when it comes to managing connected products, where functionality mainly depends on software. BOM structures with related documents are just one of the extracted baselines from a data-driven, connected enterprise. This traditional PLM infrastructure requires other, non-BOM-driven structures to represent the actual status of a virtual or physical product.
The BOM is not dead, but there is more ………
Your thoughts?
Those who have read my blog posts over the years will have seen the image to the left.
The people, processes and tools slogan points to the best practice of implementing (PLM and CM) systems.
Theoretically, a PLM implementation will move smoothly if the company first agrees on the desired processes and people involved before a system implementation using the right tools.
Too often, companies start from their historical landscape (the tools – starting with a vendor selection) and then try to figure out the optimal usage of their systems. The best example of this approach is the interaction between PDM(PLM) and ERP.
PDM and ERP
Historically ERP was the first enterprise system that most companies implemented. For product development, there was the PDM system, an engineering tool, and for execution, there was the ERP system. Since ERP focuses on the company's execution, the system became the management's favorite.
The ERP system and its information were needed to run and control the company. Unfortunately, this approach has introduced the idea that the ERP system should also be the source of the part information, as it was often the first enterprise system for a company. The PDM system was often considered an engineering tool only. And when we talk about a PLM system, who really implements PLM as an enterprise system or was it still an engineering tool?
This is an example of Tools, Processes, and People – A BAD PRACTICE.
Imagine an engineer who wants to introduce a new part needed for a product to deliver. In many companies at the beginning of this century, even before starting the exercise, the engineer had to request a part number from the ERP system. This is implementation complexity #1.
Next, the engineer starts developing versions of the part based on the requirements. Ultimately the engineer might come to the conclusion this part will never be implemented. The reserved part number in ERP has been wasted – what to do?
It sounds weird, but this was a reality in discussions on this topic until ten years ago.
Next, as the ERP system could only deal with 7 digits, what about part number reuse? In conclusion, it is a considerable risk that reused part numbers can lead to errors. With the introduction of the PLM systems, there was the opportunity to bridge the gap between engineering and manufacturing. Now it is clear for most companies that the engineer should create the initial part number.
Only when the conceptual part becomes approved to be used for the realization of the product, an exchange with the ERP system will be needed. Using the same part number or not, we do not care if we can map both identifiers between these environments and have traceability.
It took almost 10 years from PDM to PLM until companies agreed on this approach, and I am curious about your company's status.
Meanwhile, in the PLM world, we have evolved on this topic. The part and the BOM are no longer simple entities. Instead, we often differentiate between EBOM and MBOM, and the parts in those BOMs are not necessarily the same.
In this context, I like Prof. Dr. Jörg W. Fischer's framing:
EBOM is the specification, and MBOM is the realization.
(Leider schreibt Er viel auf Deutsch).
An interesting discussion initiated by Jörg last week was again about the interaction between PLM and ERP. The article is an excellent example of how potentially mainstream enterprises are thinking. PLM = Siemens, ERP = SAP – an illustration of the "tools first" mindset before the ideal process is defined.
There was nothing wrong with that in the early days, as connectivity between different systems was difficult and expensive. Therefore people with a 20 year of experience might still rely on their systems infrastructure instead of data flow.
But enough about the bad practice – let's go to people, processes, (data), and Tools
People, Processes, Data and Tools?
I got inspired by this topic, seeing this post two weeks ago from Juha Korpela, claiming:
Okay, so maybe a hot take, maybe not, but: the old "People, Process, Technology" trinity is one of the most harmful thinking patterns you can have. It leaves out a key element: Data.
His full post was quite focused on data, and I liked the " wrapping post" from Dr. Nicolas Figay here, putting things more in perspective from his point of view. The reply made me think about how this discussion fits into the PLM digital transformation discussion. How would it work in the two major themes I use to explain the digital transformation in the PLM landscape?
For incidental readers of my blog, these are the two major themes I am using:
From Coordinated to Connected, based on the famous diagram from Marc Halpern (image below). The coordinated approach based on documents (files) requires a particular timing (processes) and context (Bills of Information) – it is the traditional and current PLM approach for most companies. On the other hand, the Connected approach is based on connected datasets (here, we talk about data – not files). These connected datasets are available in different contexts, in real-time, to be used by all kinds of applications, particularly modeling applications. Read about it in the series: The road to model-based and connected PLM.


.

The need to split PLM, thinking in System(s) of Record and Systems of Engagement. (example below) The idea behind this split is driven by the observation that companies need various Systems of Record for configuration management, change management, compliance and realization. These activities sound like traditional PLM targets and could still be done in these systems. New in the discussion is the System of Engagement which focuses on a specific value stream in a digitally connected manner. Here data is essential.I discussed the coexistence of these two approaches in my post Time to Split PLM. A post on LinkedIn with many discussions and reshares illustrating the topic is hot. And I am happy to discuss "split PLM architectures" with all of you.

These two concepts discuss the processes and the tools, but what about the people? Here I came to a conclusion to complete the story, we have to imagine three kinds of people. And this will not be new. We have the creators of data, the controllers of data and the consumers of data. Let's zoom in on their specifics.
A new representation?
I am looking for a new simplifaction of the people, processes, and tools trinity combined with data; I got inspired by the work Don Farr did at Boeing, where he worked on a new visual representation for the model-based enterprise. You might have seen the image on the left before – click on it to see it in detail.
I wrote the first time about this new representation in my post: The weekend after CIMdata Roadmap / PDT Europe 2018
Related to Configuration Management, Martijn Dullaart and Martin Haket have also worked on a diagram with their peers to depict the scope of CM and Impact Analysis. The image leads to the post with my favorite quote: Communication is merely an exchange of information, but connections tell the story.
Below I share my first attempt to combine the people, process and tools trinity with the concepts of document and data, system(s) of record and system(s) of engagement. Trying to build the story.  Look if you recognize the aspects of the discussion above, and feel free to develop enhancements.
I look forward to your suggestions. Like the understanding that we have to split PLM thinking, as it impacts how we look at implementations.
Conclusion
Digital transformation in the PLM domain is forcing us to think differently. There will still be processes based on people collecting, interpreting and combining information. However, there will also be a new domain of connected data interpreted by models and algorithms, not necessarily depending on processes.
Therefore we need to work on new representations that can be used to tell this combined story. What do you think? How can we improve?
In the last few weeks, I thought I had a writer's block, as I usually write about PLM-related topics close to my engagements.
Where are the always popular discussions related to EBOM or MBOM? Where is the Form-Fit-Function discussion or the traditional "meaningful numbers" discussions?
These topics always create a lot of interaction and discussion, as many of us have mature opinions.
However, last month I spent most of the time discussing the connection between digital PLM strategies and sustainability. With the Russian invasion of Ukraine, leading to high energy prices, combined with several climate disasters this year, people are aware that 2022 is not a year as usual. A year full of events that force us to rethink our current ways of living.
The notion of urgency
Sustainability for the planet and its people has all the focus currently. COP27 gives you the impression that governments are really serious. Are they? Read this post from Kimberley R. Miner, Climate Scientist at NASA, Polar Explorer& Professor.
She doubts if we really grasp the urgency needed to address climate change. Or are we just playing to be on stage? I agree with her doubts.
So what to do with my favorite EBOM-MBOM discussions?
Last week I attended an event organized by Dassault Systems in the Netherlands for their Dutch/Belgium customers.
The title of the event was: Sustainable innovation for a digital future. I expected a techy event. Click on the image to see the details.
Asking my grandson, who had just started to his study Aerospace Engineering in Delft (NL), learning to work with CAD and PLM-tools, to join me – he replied:
"Too many software demos"
It turned out that my grandson was wrong. The keynote speech from Ruud Veltenaar made most of the audience feel uncomfortable. He really pointed to the fact that we are aware of climate change and our impact on the planet, but in a way, we are paralyzed. Nothing new, but confronting and unexpected when going to a customer event.
Ruud's message: Accept that we are at the end of an existing world order, and we should prepare for a new world order with the right moral leadership. It starts within yourself. Reflect on who you really are, where you are in your life path, and finally, what you want.
It sounds simple, and I can see it helps to step aside and reflect on these points.
Otherwise, you might feel we are in a rat race as shown below (recommend to watch).

The keynote was the foundation for a day of group and panel discussions on sustainability. Learning from their customers their sustainability plans and experiences.
It showed Dassault Systems, with its 2012  purpose (click on the link to see its history), Harmonizing Products, Nature and Life is ahead of the curve (at least they were for me).
The event was energizing, and my grandson was wrong:
"No software – next time?"
The impact of legacies – data, processes & people
For those who haven't read my previous post, The week after PLM Roadmap / PDT Europe 2022, I wrote about the importance of Heterogeneous and federated PLM, one of the discussions related to data-driven PLM.
Looking back, I have been writing about data-driven PLM since 2014, and few companies have made progress here. Understandable, first of all, due to legacy data, which is not in the right format or quality to support data-driven processes.
However, also here, legacy processes and legacy people are blocking the change. There is no blame here; it is difficult to change. You might have a visionary management team, but then it comes down to the execution of the strategy. The organizational structure and the existing people skills are creating more resistance than progress.
For that reason, I wrote this post in 2015: PLM and Global Warming, where I compared the progress we made within our PLM community with the lack of progress we are making in solving global warming. We know the problem, but we are unable to act due to the lack of feeling the urgency.
This blog post triggered Rich McFall to start together in 2018 the PLM Global Green Alliance.
In my PLM Roadmap / PDT Europe session Sustainability and Data-driven PLM – the perfect storm, I raised the awareness that we need to speed up. We have 10 perhaps 15 years to implement radical changes, according to scientists, before we reach irreversible tipping points.
Why PLM and Sustainability?
Sustainability starts with the business strategy. How does your company want to contribute to a more sustainable future? The strategy to follow with probably the most impact is the concept of a circular economy – image below and more info here.
The idea behind the circular economy is to minimize the need for new finite materials (the right side) and to use for energy delivery only renewables. Implementing these principles clearly requires a more holistic design of products and services. Each loop should be analyzed and considered when delivering solutions to the market.
Therefore, a logical outcome of the circular economy would be transforming from selling products to the market towards a product-as-a-service model. In this case, the product manufacturer becomes responsible for the full product lifecycle and its environmental impact.
And here comes the importance of PLM. You can measure and tune your environmental impact during production in your ERP or MES environment. However, 80 % of the environmental impact is defined during the design phase, the domain of PLM. All these analysis together are called Life Cycle Analysis or Life Cycle Assessment (LCA). A practice that starts at the moment you start to think about a product or solution – a specialized systems thinking approach.
So how to define and select the right options for future products?
Virtual products / Digital Twins
This is where sustainability is pushing for digitization of the product lifecycle. Building and analyzing products in the virtual world is much cheaper than working with physical prototypes.
The importance of a model-based approach here allows companies efficiently deal with trade-off studies for each solution.
In addition, the choice and the behavior of materials also have an impact. These material properties will come from various databases, some based on hazardous substances, others on environmental parameters. Connecting these databases to the virtual model is crucial to remain efficient.
Imagine you need manually collect and process in these properties whenever studying an alternative. The manual process will be too costly (fewer trade-offs and not finding the optimum) and too slow (time-to-market impact).
That's why I am greatly interested in all the developments related to a federated PLM infrastructure. A monolithic system cannot be the solution for such a model-based environment. In my terminology, here we need an architecture with systems of engagement combined with system(s) of record.
I will publish more on this topic in the future.
In the previous paragraphs, I wrote about the virtual product environment, which some companies call the virtual twin. However, besides the virtual twin, we also need several digital twins. These digital models allow us to monitor and optimize the production process, which can lead to design changes.
Also, monitoring the product in operation using a digital twin allows us to optimize the performance and execution of the solutions in the field.
The feedback from these digital twins will then help the company to improve the design and calibrate their simulation models. It should be a closed loop. You can find a more recent discussion related to the above image here.
Our mission
At this moment, sustainability is at the top of my personal agenda, and I hope for many of you. However, besides the choices we can make in our personal lives, there is also an area where we, as PLM interested parties, should contribute: The digitization of the product lifecycle as an enabler for a sustainable business.
Without mature concepts for a connected enterprise, implementing sustainable products and business processes will be a wish, not a strategy. So add digitization to your skillset and use it in the context of sustainability.
Conclusion
It might look like this PLM blog has become an environmental blog. This might be right, as the environmental impact of products and solutions is directly related to product lifecycle management. However, do not worry. In the upcoming time, I will focus on the aspects and experiences of a connected enterprise. I will leave the easier discussions (EBOM/MBOM/FFF/Smart Numbers) from a coordinated enterprise as they are. There is work to do shortly. Your thoughts?
With great pleasure, I am writing this post, part of a tradition that started for me in 2014. Posts starting with "The weekend after …. "describing what happened during a PDT conference, later the event merged with CIMdata becoming THE PLM event for discussions beyond marketing.
For many of us, this conference was the first time after COVID-19 in 2020. It was a 3D (In person) conference instead of a 2D (digital) conference. With approximately 160 participants, this conference showed that we wanted to meet and network in person and the enthusiasm and interaction were great.
The conference's theme, Digital Transformation and PLM – a call for PLM Professionals to redefine and re-position the benefits and value of PLM, was quite open.
There are many areas where digitization affects the way to implement a modern PLM Strategy.
Now some of my highlights from day one. I needed to filter to remain around max 1500 words. As all the other sessions, including the sponsor vignettes, were informative, they increased the value of this conference.
---
Digital Skills Transformation -Often Forgotten Critical Element of Digital Transformation
Day 1 started traditionally with the keynote from Peter Bilello, CIMdata's president and CEO. In previous conferences, Peter has recently focused on explaining the CIMdata's critical dozen (image below). If you are unfamiliar with them, there is a webinar on November 10 where you can learn more about them.
All twelve are equally important; it is not a sequence of priorities. This time Peter spent more time on Organisational Change management (OCM), number 12 of the critical dozen – or, as stated, the Digital Transformation's Achilles heel. Although we always mention people are important, in our implementation projects, they often seem to be the topic that gets the less focus.
We all agree on the statement: People, Process, Tools & Data. Often the reality is that we start with the tools, try to build the processes and push the people in these processes. Is it a coincidence that even CIMdata puts Digital Skills transformation as number 12? An unconscious bias?
This time, the people's focus got full attention. Peter explained the need for a digital skills transformation framework to educate, guide and support people during a transformation. The concluding slide below says it all.
---
Transformation Journey and PLM & PDM Modernization to the Digital Future
The second keynote of the day was from Josef Schiöler, Head of Core Platform Area PLM/PDM from the Volvo Group. Josef and his team have a huge challenge as they are working on a foundation for the future of the Volvo Group.
The challenge is that it will provide the foundation for new business processes and the various group members, as the image shows below:

As Josef said, it is really the heart of the heart, crucial for the future. Peter Bilello referred to this project as open-heart surgery while the person is still active, as the current business must go on too.
The picture below gives an impression of the size of the operation.
And like any big transformation project also, the Volvo Group has many questions to explore as there is no existing blueprint to use.
To give you an impression:
How to manage complex documentation with existing and new technology and solution co-existing?
(My take: the hybrid approach)
How to realize benefits and user adoption with user experience principles in mind?
(My take: Understand the difference between a system of engagement and a system of record)
How to avoid seeing modernization as pure an IT initiative and secure that end-user value creation is visible while still keeping a focus on finalizing the technology transformation?
(My take: think hybrid and focus first on the new systems of engagement that can grow)
How to efficiently partner with software vendors to ensure vendor solutions fit well in the overall PLM/PDM enterprise landscape without heavy customization?
(My take: push for standards and collaboration with other similar companies – they can influence a vendor)
Note: My takes are just a starting point of the conversation. There is a discussion in the PLM domain, which I described in my blog post: A new PLM paradigm.
The day before the conference, we had a ½ day workshop initiated by SAAB and Eurostep where we discussed the various angles of the so-called Federated PLM.
I will return to that topic soon after some consolidation with the key members of that workshop.
---
Steering future Engineering Processes with System Lifecycle Management
Patrick Schäfer's presentation was different than the title would expect. Patrick is the IT Architect Engineering IT from ThyssenKrupp Presta AG. The company provides steering systems for the automotive industry, which is transforming from mechanical to autonomous driving, e-mobility, car-to-car connectivity, stricter safety, and environmental requirements.
The steering system becomes a system depending on hardware and software. And as current users of Agile PLM, the old Eigner PLM software, you can feel Martin Eigner's spirit in the project.
I briefly discussed Martin's latest book on System Lifecycle Management in my blog post, The road to model-based and connected PLM (part 5).
Martin has always been fighting for a new term for modern PLM, and you can see how conservative we are – for sometimes good reasons.
Still, ThyssenKrupp Presta has the vision to implement a new environment to support systems instead of hardware products. And in addition, they had to work fast to upgrade their current almost obsolete PLM environment to a new supported environment.
The wise path they chose was first focusing on a traditional upgrade, meaning making sure their PLM legacy data became part of a modern (Teamcenter) PLM backbone. Meanwhile, they started exploring the connection between requirements management for products and software, as shown below.
From my perspective, I would characterize this implementation as the coordinated approach creating a future option for the connected approach when the organization and future processes are more mature and known.
A good example of a pragmatic approach.
---
Digital Transformation in the Domain of Products and Plants at Siemens Energy
Per Soderberg, Head of Digital PLM at Siemens Energy, talked about their digital transformation project that started 6 – 7 years ago. Knowing the world of gas- and steam turbines, it is a domain where a lot of design and manufacturing information is managed in drawings.
The ultimate vision from Siemens Energy is to create an Industrial Metaverse for its solutions as the benefits are significant.
Is this target too ambitious, like GE's 2014 Industrial Transformation with Predix? Time will tell. And I am sure you will soon hear more from Siemens Energy; therefore, I will keep it short. An interesting and ambitious program to follow. Sure you will read about them in the near future.
---
Accelerating Digitalization at Stora Enso
Stora Enso is a Finish company, a leading global provider of renewable solutions in packaging, biomaterials, wooden construction and paper. Their director of Innovation Services, Kaisa Suutari, shared Stora Enso's digital transformation program that started six years ago with a 10 million/year budget (some people started dreaming too). Great to have a budget but then where to start?
In a very systematic manner using an ideas funnel and always starting from the business need, they spend the budget in two paths, shown in the image below.
Their interesting approach was in the upper path, which Kaisa focused on. Instead of starting with an analysis of how the problem could be addressed, they start by doing and then analyze the outcome and improve.
I am a great fan of this approach as it will significantly reduce the time to maturity. However, how much time is often wasted in conducting the perfect analysis?
Their Digi Fund process is a fast process to quickly go from idea to concept, to POC and to pilot, the left side of the funnel. After a successful pilot, an implementation process starts small and scales up.
There were so many positive takeaways from this session. Start with an MVP (Minimal Viable Product) to create value from the start. Next, celebrate failure when it happens, as this is the moment you learn. Finally, continue to create measurable value created by people – the picture below says it all.
It was the second time I was impressed by Stora Enso's innovative approach. During the PI PLMX 2020 London, Samuli Savo, Chief Digital Officer at Stora Enso, gave us insights into their innovation process. At that time, the focus was a little bit more on open innovation with startups. See my post: The weekend after PI PLMx London 2020. An interesting approach for other businesses to make their digital transformation business-driven and fun for the people
---
A day-one summary
There was Kyle Hall, who talked about MoSSEC and the importance of this standard in a connected enterprise. MoSSEC (Modelling and Simulation information in a collaborative Systems Engineering Context) is the published ISO standard (ISO 10303-243) for improving the decision-making process for complex products. Standards are a regular topic for this conference, more about MoSSEC here.
There was Robert Rencher, Sr. Systems Engineer, Associate Technical Fellow at Boeing, talking about the progress that the A&D action group is making related to Digital Thread, Digital Twins. Sometimes asking more questions than answers as they try to make sense of the marketing definition and what it means for their businesses. You can find their latest report here.
There was Samrat Chatterjee, Business Process Manager PLM at the ABB Process Automation division. Their businesses are already quite data-driven; however, by embedding PLM into the organization's fabric, they aim to improve effectiveness, manage a broad portfolio, and be more modular and efficient.
The day was closed with a CEO Spotlight, Peter Bilello. This time the CEOs were not coming from the big PLM vendors but from complementary companies with their unique value in the PLM domain. Henrik Reif Andersen, co-founder of Configit; Dr. Mattias Johansson, CEO of Eurostep; Helena Gutierrez, co-founder of Share PLM; Javier Garcia, CEO of The Reuse Company and Karl Wachtel, CEO, XPLM discussed their various perspectives on the PLM domain.
Conclusion
Already so much to say; sorry, I reached the 1500 words target; you should have been there. Combined with the networking dinner after day one, it was a great start to the conference. Are you curious about day 2 – stay tuned, and your curiosity will be rewarded.

Thanks to Ewa Hutmacher, Sumanth Madala and Ashish Kulkarni, who shared their pictures of the event on LinkedIn. Clicking on their names will lead you to the relevant posts.
In the last weeks, I had several discussions related to sustainability. What can companies do to become sustainable and prove it? But, unfortunately, there is so much greenwashing at this moment.
Look at this post: 10 Companies and Corporations Called Out For Greenwashing.
Therefore I thought about which practical steps a company should take to prepare for a sustainable future, as the change will not happen overnight. It reminds me of the path towards a digital, model-based enterprise (my other passion). In my post Why Model-Based definition is important for all, I mentioned that MBD (Model-Based Definition) could be considered the first stepping-stone toward a Model-Based enterprise.
The analogy for Material Compliance came after an Aras seminar I watched a month ago. The webinar How PLM Paves the Way for Sustainability with  Insensia (an Aras implementer) demonstrates how material compliance is the first step toward sustainable product development.
Let's understand why
The first steps
Companies that currently deliver solutions mostly only focus on economic gains. The projects or products they sell need to be profitable and competitive, which makes sense if you want a future.
And this would not have changed if the awareness of climate impact has not become apparent.
First, CFKs and hazardous materials lead to new regulations. Next global agreements to fight climate change – the Paris agreement and more to come – have led and will lead to regulations that will change how products will be developed. All companies will have to change their product development and delivery models when it becomes a global mandate.
A required change is likely going to happen. In Europe, the Green Deal is making stable progress. However, what will happen in the US will be a mystery as even their supreme court becomes a political entity against sustainability (money first).
Still, compliance with regulations will be required if a company wants to operate in a global market.
What is Material Compliance?
In 2002, the European Union published a directive to restrict hazardous substances in materials. The directive, known as RoHS (Restriction of Hazardous Substances), was mainly related to electronic components. In the first directive, six hazardous materials were restricted.
The most infamous are Cadmium(Cd), Lead(Pb), and Mercury (Hg). In 2006 all products on the EU market must pass RoHS compliance, and in 2011 was now connected the CE marking of products sold in the European market was.
In 2015 four additional chemical substances were added, most softening PVC but also affecting the immune system. Meanwhile, other countries have introduced similar RoHS regulations; therefore, we can see it as a global restricting. Read more here: The RoHS guide.
Consumers buying RoHS-compliant products now can be assured that none of the threshold values of the substances is reached in the product. The challenge for the manufacturer is to go through each of the components of the MBOM. To understand if it contains one of the ten restricted substances and, if yes, in which quantity.
Therefore, they need to get that information from each relevant supplier a RoHS declaration.
Besides RoHS, additional regulations protect the environment and the consumer. For example, REACH (Registration, Evaluation, Authorization and Restriction of Chemicals) compliance deals with the regulations created to improve the environment and protect human health. In addition, REACH addresses the risks associated with chemicals and promotes alternative methods for the hazard assessment of substances.
The compliance process in four steps
Material compliance is most of all the job of engineers. Therefore around 2005, some of my customers started to add RoHS support to their PLM environment.
Step 1
The image below shows the simple implementation – the PDF-from from the supplier was linked to the (M)BOM part.
An employee had to manually add the substances into a table and ensure the threshold values were not reached. But, of course, there was already a selection of preferred manufacturer parts during the engineering phase. Therefore RoHS compliance was almost guaranteed when releasing the EBOM.
But this process could be done more cleverly.
Step 2
So the next step was that manufacturers started to extend their PLM data model with the additional attributes for RoHS compliance. Again, this could be done cleverly or extremely generic, adding the attributes to all parts.
So now, when receiving the material declaration, a person just has to add the substance values to the part attributes. Then, through either standard functionality or customization, a compliance report could be generated for the (M)BOM. So this already saves some work.
Step 3
The next step was to provide direct access to these attributes to the supplier and push the supplier to do the work.
Now the overhead for the manufacturer has been reduced again. This is because only the supplier needs to do the job for his customer.
Step 4
In step 4, we see a real connected environment, where information is stored only once, referenced by manufacturers, and kept actual by the part suppliers.
Who will host the RoHS databank? From some of my customer projects, I recall IHS as a data provider – it seems they are into this business when you look at their website HERE.
Where is your company at this moment?
Having seen the four stepping-stones leading towards efficient RoHS compliance, you see the challenge of moving from a document-driven approach to a data-driven approach.
Now let's look into the future. Concepts like Life Cycle Assessment (LCA) or a Digital Product Passport (DPP) will require a fully connected approach.
Where is your company at this moment – have you reached RoHS compliance step 3 or 4? A first step to learn and work connected and data-driven.
Life Cycle Assessment – the ultimate target
A lifecycle assessment, or lifecycle analysis (two times LCA again), is a methodology to assess the environmental impact of a product (or solution) through its whole lifecycle. From materials sourcing, manufacturing, transportation, usage, service, and decommissioning. And by assessing, we mean a clear, verifiable, and shareable manner, not just guessing.
Traditional engineering education is not bringing these skills, although LCA is not new, as this 10-years old YouTube movie from Autodesk illustrates:
What is new is that due to global understanding, we are reaching the limits of what our planet can endure; we must act now. Upcoming international regulations will enforce life cycle analysis reporting for manufacturers or service providers. This will happen gradually.
Meanwhile, we all should work on a circular economy, the major framework for a sustainable planet- click on the image on the left.
In my post, I wrote about these combined topics: SYSTEMS THINKING – a must-have skill in the 21st century.
Life Cycle Analysis – Digital Twin – Digitization
The big elephant in the room is that when we talk about introducing LCA in your company, it has a lot to do with the digitization of your company. Assessment data in a document can require too much human effort to maintain the data at the right quality. The costs are not affordable if your competitor is more efficient.
When coming to the Analysis part, here, a model-based, data-driven infrastructure is the most efficient way to run virtual analysis, using digital twin concepts at each stage of the product lifecycle.
Virtual models for design, manufacturing and operations allow your company to make trade-off studies with low cost before committing to the physical world. 80 % of the environmental impact of a product comes from decisions in the virtual world.
Once you have your digital twins for each phase of the product lifecycle, you can benchmark your models with data reported from the physical world. All these interactions can be found in the beautiful Boeing diamond below, which I discussed before – Read A digital twin for everybody.
Conclusion
Efficient and sustainable life cycle assessment and analysis will come from connected information sources. The old document-driven paradigm is too costly and too slow to maintain. In particular, when the scope is not only a subset of your product, it is your full product and its full lifecycle with LCA. Another stepping stone towards the near future. Where are you?
Stepping-stone 1:            From Model-Based Definition to an efficient Model-Based, Data-driven Enterprise
Stepping-stone 2:            For RoHS compliance to an efficient and sustainable Model-Based, data-driven enterprise.
A
month ago, I wrote: It is time for BLM – PLM is not dead, which created an anticipated discussion. It is practically impossible to change a framed acronym. Like CRM and ERP, the term PLM is there to stay.
However, it was also interesting to see that people acknowledge that PLM should have a business scope and deserves a place at the board level.
The importance of PLM at business level is well illustrated by the discussion related to this LinkedIn post from Matthias Ahrens referring to the CIMdata roadmap conference CEO discussion.
My favorite quote:
Now it's 'lifecycle management,' not just EDM or PDM or whatever they call it. Lifecycle management is no longer just about coming up with new stuff. We're seeing more excitement and passion in our customers, and I think this is why."
But it is not that simple
This is a perfect message for PLM vendors to justify their broad portfolio. However, as they do not focus so much on new methodologies and organizational change, their messages remain at the marketing level.
In the field, there is more and more awareness that PLM has a dual role. Just when I planned to write a post on this topic, Adam Keating, CEO en founder of CoLab, wrote the post System of Record meet System of Engagement.
Read the post and the comments on LinkedIn. Adam points to PLM as a System of Engagement, meaning an environment where the actual work is done all the time. The challenge I see for CoLab, like other modern platforms, e.g., OpenBOM, is how it can become an established solution within an organization. Their challenge is they are positioned in the engineering scope.
I believe for these solutions to become established in a broader customer base, we must realize that there is a need for a System of Record AND System(s) of Engagement.
In my discussions related to digital transformation in the PLM domain, I addressed them as separate, incompatible environments.
See the image below:
Now let's have a closer look at both of them
What is a System of Record?
For me, PLM has always been the System of Record for product information. In the coordinated manner, engineers were working in their own systems. At a certain moment in the process, they needed to publish shareable information, a document(e.g., PDF) or BOM-table (e.g., Excel). The PLM system would support New Product Introduction processes, Release and Change Processes and the PLM system would be the single point of reference for product data.
The reason I use the bin-image is that companies, most of the time, do not have an advanced information-sharing policy. If the information is in the bin, the experts will find it. Others might recreate the same information elsewhere,  due to a lack of awareness.
Most of the time, engineers did not like PLM systems caused by integrations with their tools. Suddenly they were losing a lot of freedom due to check-in / check-out / naming conventions/attributes and more. Current PLM systems are good for a relatively stable product, but what happens when the product has a lot of parallel iterations (hardware & software, for example). How to deal with Work In Progress?
Last week I visited the startup company PAL-V in the context of the Dutch PDM Platform. As you can see from the image, PAL-V is working on the world's first Flying Car Production Model. Their challenge is to be certified for flying (here, the focus is on the design) and to be certified for driving (here, the focus is on manufacturing reliability/quality).
During the PDM platform session, they showed their current Windchill implementation, which focused on managing and providing evidence for certification. For this type of company, the System of Record is crucial.
Their (mainly) SolidWorks users are trained to work in a controlled environment. The Aerospace and Automotive industries have started this way, which we can see reflected in current PLM systems.
And to finish with a PLM buzzword: modern systems of record provide a digital thread.
What is a System of Engagement?
The characteristic of a system of engagement is that it supports the user in real-time. This could be an environment for work in progress. Still, more importantly, all future concepts from MBSE, Industry 4.0 and Digital Twins rely on connected and real-time data.
As I previously mentioned, Digital Twins do not run on documents; they run on reliable data.
A system of engagement is an environment where different disciplines work together, using models and datasets. I described such an environment in my series The road to model-based and connected PLM. The System of Engagement environment must be user-friendly enough for these experts to work.
Due to the different targets of a system engagement, I believe we have to talk about Systems of Engagement as there will be several engagement models on a connected (federated) set of data.
Yousef Hooshmand shared the Daimler paper: "From a Monolithic PLM Landscape to a Federated Domain and Data Mesh" in that context. Highly recommended to read if you are interested in a potential PLM future infrastructure.
Let's look at two typical Systems of Engagement without going into depth.
The MBSE System of Engagement
In this environment, systems engineering is performed in a connected manner, building connected artifacts that should be available in real-time, allowing engineers to perform analysis and simulations to construct the optimal virtual solution before committing to physical solutions.
It is an iterative environment. Click on the image for an impression.
The MBSE space will also be the place where sustainability needs to start. Environmental impact, the planet as a stakeholder,  should be added to the engineering process. Life Cycle Assessment (LCA) defining the process and material choices will be fed by external data sources, for example, managed by ecoinvent, Higg and others to come. It is a new emergent market.
The Digital Twin
In any phase of the product lifecycle, we can consider a digital twin, a virtual data-driven environment to analyze, define and optimize a product or a process. For example, we can have a digital twin for manufacturing, fulfilling the Industry 4.0 dreams.
We can have a digital twin for operation, analyzing, monitoring and optimizing a physical product in the field. These digital twins will only work if they use connected and federated data from multiple sources. Otherwise, the operating costs for such a digital twin will be too high (due to the inefficiency of accurate data)
In the end, you would like to have these digital twins running in a connected manner. To visualize the high-level concept, I like Boeing's diamond presented by Don Farr at the PDT conference in 2018 – Image below:
Combined with the Daimler paper "From a Monolithic PLM Landscape to a Federated Domain and Data Mesh." or the latest post from Oleg Shilovistky How PLM Can Build Ontologies? we can start to imagine a Systems of Engagement infrastructure.
You need both
And now the unwanted message for companies – you need both: a system of record and potential one or more systems of engagement. A System of Record will remain as long as we are not all connected in a blockchain manner. So we will keep producing reports, certificates and baselines to share information with others.
It looks like the Gartner bimodal approach.
An example: If you manage your product requirements in your PLM system as connected objects to your product portfolio, you will and still can generate a product specification document to share with a supplier, a development partner or a certification company.
So do not throw away your current System of Record. Instead, imagine which types of Systems of Engagement your company needs. Most Systems of Engagement might look like a siloed solution; however, remember they are designed for the real-time collaboration of a certain community – designers, engineers, operators, etc.
The real challenge will be connecting them efficiently with your System of Record backbone, which is preferable to using standard interface protocols and standards.
The Hybrid Approach
For those of you following my digital transformation story related to PLM, this is the point where the McKinsey report from 2017 becomes actual again.
Conclusion
The concepts are evolving and maturing for a digital enterprise using a System of Record and one or more Systems of Engagement. Early adopters are now needed to demonstrate these concepts to agree on standards and solution-specific needs. It is time to experiment (fast). Where are you in this process of learning?

While preparing my presentation for the Dutch Model-Based Definition solutions event, I had some reflections and experiences discussing Model-Based Definition. Particularly in traditional industries. In the Aerospace & Defense, and Automotive industry, Model-Based Definition has become the standard. However, other industries have big challenges in adopting this approach. In this post, I want to share my observations and bring clarifications about the importance.
What is a Model-Based Definition?
The Wiki-definition for Model-Based Definition is not bad:
Model-based definition (MBD), sometimes called digital product definition (DPD), is the practice of using 3D models (such as solid models, 3D PMI and associated metadata) within 3D CAD software to define (provide specifications for) individual components and product assemblies. The types of information included are geometric dimensioning and tolerancing (GD&T), component level materials, assembly level bills of materials, engineering configurations, design intent, etc.
By contrast, other methodologies have historically required the accompanying use of 2D engineering drawings to provide such details.
When I started to write about Model-Based definition in 2016, the concept of a connected enterprise was not discussed. MBD mainly enhanced data sharing between engineering, manufacturing, and suppliers at that time. The 3D PMI is a data package for information exchange between these stakeholders.
The main difference is that the 3D Model is the main information carrier, connected to 2D manufacturing views and other relevant data, all connected in this package.
MBD – the benefits
There is no need to write a blog post related to the benefits of MBD. With some research, you find enough reasons. The most important benefits of MBD are:
the information is and human-readable and machine-readable. Allowing the implementation of Smart Manufacturing / Industry 4.0 concepts
the information relies on processes and data and is no longer dependent on human interpretation. This leads to better quality and error-fixing late in the process.
MBD information is a building block for the digital enterprise. If you cannot master this concept, forget the benefits of MBSE and Virtual Twins. These concepts don't run on documents.
To help you discover the benefits of MBD described by others – have a look here:
MBD as a stepping stone to the future
When you are able to implement model-based definition practices in your organization and connect with your eco-system, you are learning what it means to work in a connected matter. Where the scope is limited, you already discover that working in a connected manner is not the same as mandating everyone to work with the same systems or tools. Instead, it is about new ways of working (skills & people), combined with exchange standards (which to follow).
Where MBD is part of the bigger model-based enterprise, the same principles apply for connecting upstream information (Model-Based Systems Engineering) and downstream information(IoT-based operation and service models).
Oleg Shilovitsky addresses the same need from a data point of view in his recent blog: PLM Strategy For Post COVID Time. He makes an important point about the Digital Thread:
Digital Thread is one of my favorite topics because it is leading directly to the topic of connected data and services in global manufacturing networks.
I agree with that statement as the digital thread is like MBD, another steppingstone to organize information in a connected manner, even beyond the scope of engineering-manufacturing interaction. However, Digital Thread is an intermediate step toward a full data-driven and model-based enterprise.
To master all these new ways is working, it is crucial for the management of manufacturing companies, both OEM and their suppliers, to initiate learning programs. Not as a Proof of Concept but as a real-life, growing activity.
Why MBD is not yet a common practice?
If you look at the success of MBD in Aerospace & Defense and Automotive, one of the main reasons was the push from the OEMs to align their suppliers. They even dictated CAD systems and versions to enable smooth and efficient collaboration.
In other industries, there we not so many giant OEMs that could dictate their supply chain. Often also, the OEM was not even ready for MBD. Therefore, the excuse was often we cannot push our suppliers to work different, let's remain working as best as possible (the old way and some automation)
Besides the technical changes, MBD also had a business impact. Where the traditional 2D-Drawing was the contractual and leading information carrier, now the annotated 3D Model has to become the contractual agreement. This is much more complex than browsing through (paper) documents; now, you need an application to open up the content and select the right view(s) or datasets.
In the interaction between engineering and manufacturing, you could hear statements like:
you can use the 3D Model for your NC programming, but be aware the 2D drawing is leading. We cannot guarantee consistency between them.
In particular, this is a business change affecting the relationship between an OEM and its suppliers. And we know business changes do not happen overnight.
Smaller suppliers might even refuse to work on a Model-Based definition, as it is considered an extra overhead they do not benefit from.
In particular, when working with various OEMs that might have their own preferred MBD package content based on their preferred usage. There are standards; however, OEMs often push for their preferred proprietary format.
It is about an orchestrated change.
Implementing MBD in your company, like PLM, is challenging because people need to be aligned and trained on new ways of working. In particular, this creates resistance at the end-user level.
Similar to the introduction of mainstream CAD (AutoCAD in the eighties) and mainstream 3D CAD (Solidworks in the late nineties), it requires new processes, trained people, and matching tools.
This is not always on the agenda of C-level people who try to avoid technical details (because they don't understand them – read this great article: Technical Leadership: A Chronic Weakness in Engineering Enterprises.
I am aware of learning materials coming from the US, not so much about European or Asian thought leaders. Feel free to add other relevant resources for the readers in this post's comments. Have a look and talk with:
Action Engineering with their OSCAR initiative: Bringing MBD Within Reach. I spoke with Jennifer Herron, founder of Action Engineering, a year ago about MBD and OSCAR in my blog post: PLM and Model-Based Definition.
Another interesting company to follow is Capvidia. Read their blog post to start with is MBD model-based definition in the 21st century.
The future
What you will discover from these two companies is that they focus on the connected flow of information between companies while anticipating that each stakeholder might have their preferred (traditional) PLM environment. It is about data federation.
The future of a connected enterprise is even more complex. So I was excited to see and download Yousef Hooshmand's paper: "From a Monolithic PLM Landscape to a Federated Domain and Data Mesh".
Yousef and some of his colleagues report about their PLM modernization project @Mercedes-Benz AG, aiming at transforming a monolithic PLM landscape into a federated Domain and Data Mesh.
This paper provides a lot of structured thinking related to the concepts I try to explain to my audience in everyday language. See my The road to model-based and connected PLM thoughts.
This paper has much more depth and is a must-read and must-discuss writing for those interested – perhaps an opportunity for new startups and a threat to traditional PLM vendors.
Conclusion
Vellum drawings are almost gone now – we have electronic 2D Drawings. The model-based definition has confirmed the benefits of improving the interaction between engineering, manufacturing & suppliers. Still, many industries are struggling with this approach due to process & people changes needed. If you are not able or willing to implement a model-based definition approach, be worried about the future. The eco-systems will only run efficiently (and survive) when their information exchange is based on data and models. Start learning now.

p.s. just out of curiosity:
If you are model-based advocate support this post with a
Once and a while, the discussion pops up if, given the changes in technology and business scope, we still should talk about PLM. John Stark and others have been making a point that PLM should become a profession.
In a way, I like the vagueness of the definition and the fact that the PLM profession is not written in stone. There is an ongoing change, and who wants to be certified for the past or framed to the past?
However, most people, particularly at the C-level, consider PLM as something complex, costly, and related to engineering. Partly this had to do with the early introduction of PLM, which was a little more advanced than PDM.
The focus and capabilities made engineering teams happy by giving them more access to their data. But unfortunately, that did not work, as engineers are not looking for more control.
Old (current) PLM
Therefore, I would like to suggest that when we talk about PLM, we frame it as Product Lifecycle Data Management (the definition). A PLM infrastructure or system should be considered the System of Record, ensuring product data is archived to be used for manufacturing, service, and proving compliance with regulations.
In a modern way, the digital thread results from building such an infrastructure with related artifacts. The digital thread is somehow a slow-moving environment, connecting the various as-xxx structures (As-Designed, As-Planned, As-Manufactured, etc.). Looking at the different PLM vendor images, Aras example above, I consider the digital thread a fancy name for traceability.
I discussed the topic of Digital Thread in 2018: Document Management or Digital Thread. One of the observations was that few people talk about the quality of the relations when providing traceability between artifacts.
The quality of traceability is relevant for traditional Configuration Management (CM). Traditional CM has been framed, like PLM, to be engineering-centric.
Both PLM and CM need to become enterprise activities – perhaps unified.
Read my blog post and see the discussion with Martijn Dullaart, Lisa Fenwick and Maxim Gravel when discussing the future of Configuration Management.
New digital PLM
In my posts, I talked about modern PLM. I described it as data-driven, often in relation to a model-based approach. And as a result of the data-driven approach, a digital PLM environment could be connected to processes outside the engineering domain. I wrote a series of posts related to the potential of such a new PLM infrastructure (The road to model-based and connected PLM)
Digital PLM, if implemented correctly, could serve people along the full product lifecycle, from marketing/portfolio management until service and, if relevant, decommissioning). The bigger challenge is even connecting eco-systems to the same infrastructure, in particular suppliers & partners but also customers. This is the new platform paradigm.
Some years ago, people stated IoT is the new PLM (IoT is the new PLM – PTC 2017). Or MBSE is the foundation for a new PLM (Will MBSE be the new PLM instead of IoT? A discussion @ PLM Roadmap conference 2018).
Even Digital Transformation was mentioned at that time. I don't believe Digital Transformation is pointing to a domain, more to an ongoing process that most companies have t go through. And because it is so commonly used, it becomes too vague for the specifics of our domain. I liked Monica Schnitger's LinkedIn post: Digital Transformation? Let's talk. There is enough to talk about; we have to learn and be more specific.
What is the difference?
The challenge is that we need more in-depth thinking about what a "digital transformed" company would look like. What would impact their business, their IT infrastructure, and their organization and people? As I discussed with Oleg Shilovitsky, a data-driven approach does not necessarily mean simplification.
I just finished recording a podcast with Nina Dar while writing this post. She is even more than me, active in the domain of PLM and strategic leadership toward a digital and sustainable future. You can find the pre-announcement of our podcast here (it was great fun to talk), and I will share the result later here too.
What is clear to me is that a new future data-driven environment becomes like a System of Engagement. You can simulate assumptions and verify and qualify trade-offs in real-time in this environment. And not only product behavior, but you can also simulate and analyze behaviors all along the lifecycle, supporting business decisions.
This is where I position the digital twin. Modern PLM infrastructures are in real-time connected to the business. Still, PLM will have its system of record needs; however, the real value will come from the real-time collaboration.
The traditional PLM consultant should transform into a business consultant, understanding technology. Historically this was the opposite, creating friction in companies.
Starting from the business needs
In my interactions with customers, the focus is no longer on traditional PLM; we discuss business scenarios where the company will benefit from a data-driven approach. You will not obtain significant benefits if you just implement your serial processes again in a digital PLM infrastructure.
Efficiency gains are often single digit, where new ways of working can result in double-digit benefits or new opportunities.
Besides traditional pressure on companies to remain competitive, there is now a new additional driver that I have been discussing in my previous post, the Innovation Dilemma. To survive on our planet, we and therefore also companies, need to switch to sustainable products and business models.
This is a push for innovation; however, it requires a coordinated, end-to-end change within companies.
Be the change
When do you decide to change your business model from pushing products to the marker into a business model of Product as a Service? When do you choose to create repairable and upgradeable products? It is a business need. Sustainability does not start with the engineer. It must be part of the (new) DNA of a company.
Interesting to read is this article from Jan Bosch that I read this morning: Resistance to Change. Read the article as it makes so much sense, but we need more than sense – we need people to get involved. My favorite quote from the article:
"The reasonable man adapts himself to the world; the unreasonable one persists in trying to adapt the world to himself. Therefore, all progress depends on the unreasonable man".
Conclusion
PLM consultants should retrain themselves in System Thinking and start from the business. PLM technology alone is no longer enough to support companies in their (digital/sustainable) transformation. Therefore, I would like to introduce BLM (Business Lifecycle Management) as the new TLA.
However, BLM has been already framed as Black Lives Matter. I agree with that, extending it to ALM (All Lives Matter).
What do you think should we leave the comfortable term PLM behind us for a new frame?