You are currently browsing the category archive for the 'Knowledge Management' category.
Happy New Year to all of you, and may this year be a year of progress in understanding and addressing the challenges ahead of us.
To help us focus, I selected three major domains I will explore further this year. These domains are connected – of course – as nothing is isolated in a world of System Thinking. Also, I wrote about these domains in the past, as usually, noting happens out of the blue.
Meanwhile, there are a lot of discussions related to Artificial Intelligence (AI), in particular ChatGPT (openAI). But can AI provide the answers? I believe not, as AI is mainly about explicit knowledge, the knowledge you can define by (learning) algorithms.
Expert knowledge, often called Tacit knowledge, is the knowledge of the expert, combining information from different domains into innovative solutions.
I started my company, TacIT, in 1999 because I thought (and still think) that Tacit knowledge is the holy grail for companies.
Let's see with openAI how far we get ……
Digitization of the PLM domain
The PLM domain is suffering from its legacy data (documents), legacy processes (linear – mechanical focus) and legacy people (siloed). The statement is a generalization.
More details can be found in my blog series: The road to model-based and connected PLM.
So why should companies move to a model-based and connected approach for their PLM infrastructure?
There are several reasons why companies may want to move to a model-based and connected approach for their Product Lifecycle Management (PLM) infrastructure:
Increased efficiency: A model-based approach allows for creating a digital twin of the product, which can be used to simulate and test various design scenarios, reducing the need for physical prototypes and testing. This can lead to faster and more efficient product development.
Improved collaboration: A connected PLM infrastructure allows for better collaboration between different teams and departments, as all product-related information is stored in a central location and can be accessed by authorized personnel. This can improve communication and decision-making within the organization.
Enhanced visibility: A model-based PLM system provides a single source of truth for all product-related data, giving management a clear and comprehensive view of the product development process. This can help identify bottlenecks and areas for improvement.
Reduced risk: By keeping all product-related information in a centralized location, the risk of data loss or inconsistencies is reduced. This can help ensure that the product is developed in accordance with regulatory requirements and company standards.
Increased competitiveness: A model-based and connected PLM infrastructure can help companies bring new products to market faster and with fewer errors, giving them a competitive advantage in their industry.
The text in italics was created by ChatGPT. After three learning cycles, this was the best answer I got. What we are missing in this answer is the innovative and transformative part that modern PLM can bring. Where is the concept of different ways of working, and new business models, both drivers for digitalization in many businesses?
Expert knowledge related to Federated PLM (or Killing the PLM Monolith) are topics you will not find through AI. This is, for me, the most interesting part to explore.
We see the need but lack a common understanding of the HOW.
Algorithms will not innovate; for that, you need Tacit intelligence & Curiosity instead of Artificial Intelligence. More exploration of Federated PLM this year.
PLM and Sustainability
Last year as part of the PLM Global Green Alliance, we spoke with six different PLM solution providers to understand their sustainability goals, targets, and planned support for Sustainability. All of them confirmed Sustainability has become an important issue for their customers in 2022. Sustainability is on everyone's agenda.
Why is PLM important for Sustainability?
PLM is important for Sustainability because a PLM helps organizations manage the entire lifecycle of a product, from its conception and design to its manufacture, distribution, use, and disposal. PLM can be important for Sustainability because it can help organizations make more informed decisions about the environmental impacts of their products and take steps to minimize those impacts throughout the product's lifecycle.
For example, using PLM, an organization can consider the environmental impacts of the materials that are used in a product, the energy consumption of the manufacturing process, the product's end-of-life disposal, and other factors that may affect its overall Sustainability. By considering these factors early in the design process, organizations can make more sustainable choices that reduce the environmental impact of their products over their lifecycle.
In addition, PLM can help organizations track and measure the Sustainability of their products over time, allowing them to continuously improve and optimize their products for Sustainability. This can be particularly important for organizations that are looking to meet regulatory requirements or consumer demand for more sustainable products.
Again not a wrong answer, but there is no mention of supporting the concepts of the circular economy, the potential of using digital twins at the various lifecycle stages of the products to perform trade-off studies in the virtual world, or to analyze the product behavior from the physical world in the virtual world for optimization.
This is (again), for me, the most interesting part to explore.
We see the need but lack the sense of urgency on the NOW.
More on Sustainability this year.
PLM Education at all levels
Historically PLM was framed as an "engineering thing" or a system needed for R&D/Engineering. Modern PLM is much broader and, unfortunately, more hard to grasp. I support the CIMdata definition:
CIMdata defines PLM as:
A strategic business approach that applies a consistent set of business solutions that support the collaborative creation, management, dissemination, and use of product definition information

Supporting the extended enterprise (customers, design and supply partners, etc.)

Spanning from concept to end of life of a product or plant

Integrating people, processes, business systems, and information
And even here, I would say this definition is challenging as the scope is extensive and could touch a lot of activities inside an enterprise. As I wrote last year in my series of posts related to PLM and Education, there is:
Strategy education (what are the trends/potential of digital transformation in the business domain related to the company's products)
Methodology/ Academic Education (independent from tools, what are the best practices, where they reside, potential lessons learned and pitfalls to avoid)
Organisational Change Management (the Education and support needed to enable a business transformation – modern PLM is a transformation enabler)
By asking ChatGPT for their opinion, we learn the following:
Product Lifecycle Management (PLM) education refers to training and development programs that focus on teaching individuals how to effectively manage the lifecycle of a product within an organization. This can include a wide range of topics, such as product design, development, and engineering; supply chain management; quality control and assurance; and product retirement and disposal.
Some specific types of PLM education that a company may need to provide to its employees include:
Introduction to PLM: This type of training is designed to provide a general overview of PLM concepts and practices and may be suitable for employees who are new to the field or who have limited experience with PLM.
PLM software training: Many companies use specialized PLM software to manage their product lifecycle processes. Employees who will be using this software will need training on how to use it effectively.
Industry-specific PLM training: Depending on the industry in which a company operates, there may be specific PLM practices and regulations that employees need to be familiar with. For example, a company in the aerospace industry may need to provide training on PLM practices that are specific to the aerospace industry.
Leadership and management training: For employees who are responsible for leading and managing PLM projects or teams, additional training in leadership and project management may be necessary.
Overall, the types of PLM education that a company needs will depend on the specific needs and goals of the organization, as well as the roles and responsibilities of its employees.
In general, we see from the answer that strategy and organizational change management beyond the tool are not considered.
This is precisely the area where a PLM Expert can help.
We see the need for Education, but we lack the willingness to invest in it.
Conclusion
It was an exciting exercise to combine my blogging thoughts with the answers from OpenAI. I am impressed by the given answers, knowing that the topics discussed about PLM are not obvious. On the other hand, I am not worried that AI will take over the job of the PLM consultant. As I mentioned before, the difference between Explicit Knowledge and Tacit Knowledge is clear, and business transformations will largely depend on the usage of Tacit knowledge.
I am curious about your experiences and will follow the topics mentioned in this post and write about them with great interest.
With great pleasure, I am writing this post, part of a tradition that started for me in 2014. Posts starting with "The weekend after …. "describing what happened during a PDT conference, later the event merged with CIMdata becoming THE PLM event for discussions beyond marketing.
For many of us, this conference was the first time after COVID-19 in 2020. It was a 3D (In person) conference instead of a 2D (digital) conference. With approximately 160 participants, this conference showed that we wanted to meet and network in person and the enthusiasm and interaction were great.
The conference's theme, Digital Transformation and PLM – a call for PLM Professionals to redefine and re-position the benefits and value of PLM, was quite open.
There are many areas where digitization affects the way to implement a modern PLM Strategy.
Now some of my highlights from day one. I needed to filter to remain around max 1500 words. As all the other sessions, including the sponsor vignettes, were informative, they increased the value of this conference.
---
Digital Skills Transformation -Often Forgotten Critical Element of Digital Transformation
Day 1 started traditionally with the keynote from Peter Bilello, CIMdata's president and CEO. In previous conferences, Peter has recently focused on explaining the CIMdata's critical dozen (image below). If you are unfamiliar with them, there is a webinar on November 10 where you can learn more about them.
All twelve are equally important; it is not a sequence of priorities. This time Peter spent more time on Organisational Change management (OCM), number 12 of the critical dozen – or, as stated, the Digital Transformation's Achilles heel. Although we always mention people are important, in our implementation projects, they often seem to be the topic that gets the less focus.
We all agree on the statement: People, Process, Tools & Data. Often the reality is that we start with the tools, try to build the processes and push the people in these processes. Is it a coincidence that even CIMdata puts Digital Skills transformation as number 12? An unconscious bias?
This time, the people's focus got full attention. Peter explained the need for a digital skills transformation framework to educate, guide and support people during a transformation. The concluding slide below says it all.
---
Transformation Journey and PLM & PDM Modernization to the Digital Future
The second keynote of the day was from Josef Schiöler, Head of Core Platform Area PLM/PDM from the Volvo Group. Josef and his team have a huge challenge as they are working on a foundation for the future of the Volvo Group.
The challenge is that it will provide the foundation for new business processes and the various group members, as the image shows below:

As Josef said, it is really the heart of the heart, crucial for the future. Peter Bilello referred to this project as open-heart surgery while the person is still active, as the current business must go on too.
The picture below gives an impression of the size of the operation.
And like any big transformation project also, the Volvo Group has many questions to explore as there is no existing blueprint to use.
To give you an impression:
How to manage complex documentation with existing and new technology and solution co-existing?
(My take: the hybrid approach)
How to realize benefits and user adoption with user experience principles in mind?
(My take: Understand the difference between a system of engagement and a system of record)
How to avoid seeing modernization as pure an IT initiative and secure that end-user value creation is visible while still keeping a focus on finalizing the technology transformation?
(My take: think hybrid and focus first on the new systems of engagement that can grow)
How to efficiently partner with software vendors to ensure vendor solutions fit well in the overall PLM/PDM enterprise landscape without heavy customization?
(My take: push for standards and collaboration with other similar companies – they can influence a vendor)
Note: My takes are just a starting point of the conversation. There is a discussion in the PLM domain, which I described in my blog post: A new PLM paradigm.
The day before the conference, we had a ½ day workshop initiated by SAAB and Eurostep where we discussed the various angles of the so-called Federated PLM.
I will return to that topic soon after some consolidation with the key members of that workshop.
---
Steering future Engineering Processes with System Lifecycle Management
Patrick Schäfer's presentation was different than the title would expect. Patrick is the IT Architect Engineering IT from ThyssenKrupp Presta AG. The company provides steering systems for the automotive industry, which is transforming from mechanical to autonomous driving, e-mobility, car-to-car connectivity, stricter safety, and environmental requirements.
The steering system becomes a system depending on hardware and software. And as current users of Agile PLM, the old Eigner PLM software, you can feel Martin Eigner's spirit in the project.
I briefly discussed Martin's latest book on System Lifecycle Management in my blog post, The road to model-based and connected PLM (part 5).
Martin has always been fighting for a new term for modern PLM, and you can see how conservative we are – for sometimes good reasons.
Still, ThyssenKrupp Presta has the vision to implement a new environment to support systems instead of hardware products. And in addition, they had to work fast to upgrade their current almost obsolete PLM environment to a new supported environment.
The wise path they chose was first focusing on a traditional upgrade, meaning making sure their PLM legacy data became part of a modern (Teamcenter) PLM backbone. Meanwhile, they started exploring the connection between requirements management for products and software, as shown below.
From my perspective, I would characterize this implementation as the coordinated approach creating a future option for the connected approach when the organization and future processes are more mature and known.
A good example of a pragmatic approach.
---
Digital Transformation in the Domain of Products and Plants at Siemens Energy
Per Soderberg, Head of Digital PLM at Siemens Energy, talked about their digital transformation project that started 6 – 7 years ago. Knowing the world of gas- and steam turbines, it is a domain where a lot of design and manufacturing information is managed in drawings.
The ultimate vision from Siemens Energy is to create an Industrial Metaverse for its solutions as the benefits are significant.
Is this target too ambitious, like GE's 2014 Industrial Transformation with Predix? Time will tell. And I am sure you will soon hear more from Siemens Energy; therefore, I will keep it short. An interesting and ambitious program to follow. Sure you will read about them in the near future.
---
Accelerating Digitalization at Stora Enso
Stora Enso is a Finish company, a leading global provider of renewable solutions in packaging, biomaterials, wooden construction and paper. Their director of Innovation Services, Kaisa Suutari, shared Stora Enso's digital transformation program that started six years ago with a 10 million/year budget (some people started dreaming too). Great to have a budget but then where to start?
In a very systematic manner using an ideas funnel and always starting from the business need, they spend the budget in two paths, shown in the image below.
Their interesting approach was in the upper path, which Kaisa focused on. Instead of starting with an analysis of how the problem could be addressed, they start by doing and then analyze the outcome and improve.
I am a great fan of this approach as it will significantly reduce the time to maturity. However, how much time is often wasted in conducting the perfect analysis?
Their Digi Fund process is a fast process to quickly go from idea to concept, to POC and to pilot, the left side of the funnel. After a successful pilot, an implementation process starts small and scales up.
There were so many positive takeaways from this session. Start with an MVP (Minimal Viable Product) to create value from the start. Next, celebrate failure when it happens, as this is the moment you learn. Finally, continue to create measurable value created by people – the picture below says it all.
It was the second time I was impressed by Stora Enso's innovative approach. During the PI PLMX 2020 London, Samuli Savo, Chief Digital Officer at Stora Enso, gave us insights into their innovation process. At that time, the focus was a little bit more on open innovation with startups. See my post: The weekend after PI PLMx London 2020. An interesting approach for other businesses to make their digital transformation business-driven and fun for the people
---
A day-one summary
There was Kyle Hall, who talked about MoSSEC and the importance of this standard in a connected enterprise. MoSSEC (Modelling and Simulation information in a collaborative Systems Engineering Context) is the published ISO standard (ISO 10303-243) for improving the decision-making process for complex products. Standards are a regular topic for this conference, more about MoSSEC here.
There was Robert Rencher, Sr. Systems Engineer, Associate Technical Fellow at Boeing, talking about the progress that the A&D action group is making related to Digital Thread, Digital Twins. Sometimes asking more questions than answers as they try to make sense of the marketing definition and what it means for their businesses. You can find their latest report here.
There was Samrat Chatterjee, Business Process Manager PLM at the ABB Process Automation division. Their businesses are already quite data-driven; however, by embedding PLM into the organization's fabric, they aim to improve effectiveness, manage a broad portfolio, and be more modular and efficient.
The day was closed with a CEO Spotlight, Peter Bilello. This time the CEOs were not coming from the big PLM vendors but from complementary companies with their unique value in the PLM domain. Henrik Reif Andersen, co-founder of Configit; Dr. Mattias Johansson, CEO of Eurostep; Helena Gutierrez, co-founder of Share PLM; Javier Garcia, CEO of The Reuse Company and Karl Wachtel, CEO, XPLM discussed their various perspectives on the PLM domain.
Conclusion
Already so much to say; sorry, I reached the 1500 words target; you should have been there. Combined with the networking dinner after day one, it was a great start to the conference. Are you curious about day 2 – stay tuned, and your curiosity will be rewarded.

Thanks to Ewa Hutmacher, Sumanth Madala and Ashish Kulkarni, who shared their pictures of the event on LinkedIn. Clicking on their names will lead you to the relevant posts.
July and August are the quiet summer months here in Europe when companies slow down to allow people to recharge themselves.
However, the speed and hectic are not the same overall, nor is the recharging time. I will be entering a six-week thinking break, assembling thoughts to explore after the summer break. Here are some topics – and you may note – they are all connected.
The MBOM discussion
Although my German is not as good as my English, I got intrigued by a post from Prof. Dr. Jörg W. Fischer.
He claims there is no meaning to the MBOM  and, therefore, the "expensive" PLM concept of the MBOM has to disappear – read the original post here.
Jörg claims there are three reasons why the MBOM why we should not speak about the MBOM – here are the google translated quotes – and I left out some details to keep a place for the thoughts – not the answer yet:
The MBOM as the structure for deriving the assembly drawings. No BOM! (here, I fully agree)
The structure that comes out as a result when planning the assembly. Again, no BOM. (here, I tend to agree – however, we could extend this structure to an MBOM)
The MBOM as the classic parts list in the ERP, the one with which the MRP run is performed. Is that an MBOM? Until recently, I thought so. But it isn't. So again, no MBOM. (here, I tend to agree – however, we could extend this structure to an MBOM)
The topic on LinkedIn here initiated an interesting sharing of viewpoints. I am quite aligned with Martin Eigner's comment. It is a pity that this type of discussion is hidden in a LinkedIn environment and in the German language. It would be great to discuss such a topic at a PLM conference. For example, the CIMdata PLM roadmap conference had several Multiview BOM discussions coming from Aerospace and Defense action groups.
Perhaps comparing these two viewpoints – preferably in English – could lead to a better understanding for all of us. Now communication language and system dependencies might blur the methodology discussion.
Cheryl Peck (CIMdata PLM Roadmap organizer)/ Jörg W. Fischer, are you open to this suggestion? BOM discussions have always been popular.
PLM Roadmap & PDT 2022
The good news is the upcoming PLM Roadmap & PDT 2022 event is scheduled as an in-person event on the 18th and 19th of October in Gothenburg, Sweden. Let's hope no new corona-variant will destroy this plan. I am confident to be there as the Swedish COVID-19 approach has kept society open as much as possible.
Therefore, I am collecting my topics to discuss and preparing my luggage and presentation to be there.
The theme of the conference: Digital Transformation and PLM – a call for PLM Professionals to redefine and re-position the benefits and value of PLM, is close to my experience.
New PLM paradigms are coming up, while at the same time, we are working on solidifying existing concepts, like the Multiview BOM. The PDT part of the conference always brought interesting sessions related to sustainability and, often, the circular economy.
I am curious to see the final agenda. Hakan Karden already gave us some insights into why it is good to be curious – read it here.
Sustainability
Talking and learning about sustainability at PDT Europe is not a luxury. In particular, we experienced an unforeseen heatwave in western Europe, reminding us that the climate is not slowing down. More the contrary, rapid climate change caused by human influence becomes more and more visible.
Unfortunately, the people that suffer from droughts, bushfires, and famine are not the ones that can be held responsible for these effects. It is a global crisis, and the strongest shoulders must carry the weight to address these issues.
In that context, we had an internal meeting with the PLM Global Green Alliance core team members to plan our activities for the rest of the year.
Besides interviews with PLM vendors and technology solution providers, we want to create opportunities for PGGA members to discuss PLM technology, methodology or change topics of interest, moderated by one of our core team members.
One of our observations is that awareness of the need for a more sustainable society exists. In polls all around the world, the majority of people mention their concerns.
However, where to start? What does matter, and how to influence companies as individuals? We also need to learn what is real and what is greenwashing. Therefore we want to schedule open discussions with PGGA members (are you already a member?) to share knowledge and thoughts about a topic. More about the agenda after the summer break.
Discussions & Podcasts
While I remain open for discussions and those who contacted me with a direct message on LinkedIn will acknowledge there is always a follow-up.
Whenever I have time – most of the time, I target Fridays for ad-hoc discussions – I am happy to schedule a zoom session to learn and discuss a particular topic without obligations. It will be a discussion, not a consult.
During Covid-lockdowns, I learned to appreciate podcasts. While making the daily walk through the same environment, the entertainment came from listening to an interesting podcast.
I learned a lot about history, mysteries, and human behavior. Of course, I was also looking for PLM-related podcasts. Of course, the major vendors found their way to podcasts too. However, I think they are often too slick, only highlighting a vision and not enough discussing what really happens in the field.
Starting a PLM-related podcast, and I want to highlight three of them
The Share PLM podcast, with 11 episodes, started promising in 2020. After a first start, it becomes difficult to deliver continuous new content.
Currently, I am talking with the Share PLM team to see how we can build this continuity and extend the content. There are so many interesting persons in our network that have valuable opinions about PLM to share. More after the summer
The Peer Check podcast from CoLab is not a typical PLM podcast. More a focus on what engineering leaders should know. They started in 2022 and have already published ten episodes. I am in the process of listening to all of them, and I found them very refreshing.
This week I was happy to join Adam Keating, founder of CoLab, in a discussion related to Systems of Record and Systems of Engagement. More new after the summer.
The Change Troubleshooter podcast from Nina Dar, with already 34 episodes, is a podcast not focusing on PLM purely. Although Nina has a background in coaching PLM implementations, her episodes are around A Human Approach to Innovation and Change. You can imagine it is quite aligned with my area of interest.
In particular, Nina and I are having some side discussions about sustainability and (the lack of) human behavior to address climate change. You might hear more from Nina through our PGGA community.
More podcasts?
I am curious to learn if similar podcasts exist to the topics I mentioned in this post. If so, provide a link in the comments. With enough feedback, I will publish a top-ten list this year's end.
Conclusion
In a society that seems to behave as if everything is black and white, to be solved by a tweet, we need people that can build a colorful opinion.  Conferences, discussions and podcasts can help you remain curious and learn. As it must be extremely boring if you know already everything.
Have a great summertime.
In my previous posts dedicated to PLM education, I shared my PLM bookshelf, spoke with Peter Bilello from CIMdata about their education program and talked with Helena Gutierrez from SharePLM about their education mission.
In that last post, I promised this post will be dedicated to PLM education before s**t hits the fan. This statement came from my conversation with John Stark when we discussed where proper PLM education starts (before it hits the fan).
John is a well-known author of many books. You might have read my post about his book: Products2019: A project to map and blueprint the flow and management of products across the product lifecycle: Ideation; Definition; Realisation; Support of Use; Retirement and Recycling. A book with a very long title reflecting the complexity of a PLM environment.
John is also a long-time PLM consultant known in the early PLM community for his 2PLM e-zine. The 2PLM e-zine was an information letter he published between 1998 and 2017 before blogging and social interaction, updating everyone in the PLM community with the latest news. You probably were subscribed to this e-zine if you are my age.
So, let's learn something more from John Stark
John Stark
John, first of all, thanks for this conversation. We have known each other for a long time. First of all, can you briefly introduce yourself and explain where your passion for PLM comes from?
The starting point for my PLM journey was that I was involved in developing a CAD system. But by the 1990s, I had moved on to being a consultant. I worked with companies in different industry sectors, with very different products.
I worked on application and business process issues at different product lifecycle stages – Ideation; Definition; Realization; Support of Use; Retirement and Recycling.
However, there was no name for the field I was working in at that time. So, I decided to call it Product Lifecycle Management and came up with the following definition:
'PLM is the business activity of managing, in the most effective way, a company's products all the way across their lifecycles; from the very first idea for a product, all the way through until it is retired and disposed of'.
PLM is the management system for a company's products. It doesn't just manage one of its products. It manages all of its parts and products and the product portfolio in an integrated way.'
I put that definition at the beginning of a book, 'Product Lifecycle Management: Paradigm for 21st Century Product Realization', published in 2004 and has since become the most cited book about PLM. I included my view of the five phases of the product lifecycle
and created the PLM Grid to show how everything (products, applications, product data, processes, people, etc.) fits together in PLM.
From about 2012, I started giving a blended course, The Basics of PLM, with the PLM Institute in Geneva.
As for the passion, I see PLM as important for Mankind. The planet's 7 billion inhabitants all rely on products of various types, and the great majority would benefit from faster, easier access to better products. So PLM is a win-win for us all.
That's interesting. I also had a nice definition picture I used in my early days. x
and I had my view of the (disconnected) lifecycle.
The education journey
John, as you have been active in PLM education for more than twenty years, do you feel that PLM Education and Training has changed.
PLM has only existed for about twenty years. Initially, it was so new that there was just one approach to PLM education and training, but that's changed a lot.
Now there are specific programs for each of the different types of people interested or involved with PLM. So, for example, now there are specific courses for students, PLM application vendor personnel, PLM Managers, PLM users, PLM system integrators, and so on. Each of these groups has a different need for knowledge and skills, so they need different courses.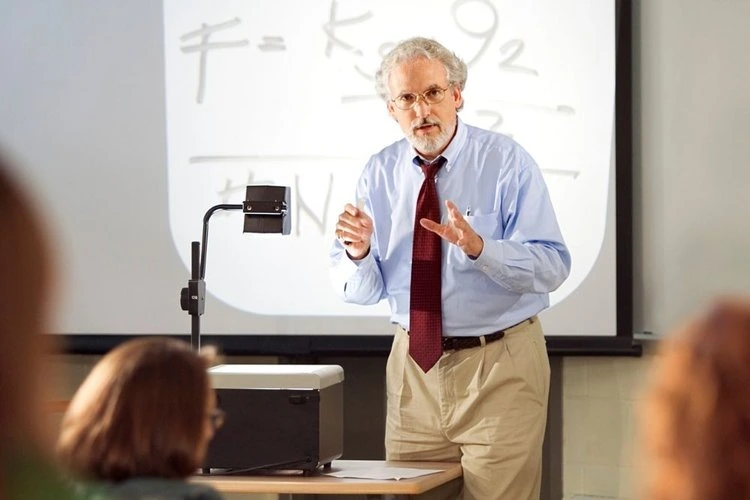 Another big change has been in the technologies used to support PLM Education and Training. Twenty years ago, the course was usually a deck of PowerPoint slides and an overhead projector. The students were in the same room as the instructor.
These days, courses are often online and use various educational apps to help course participants learn.
Who should be educated?
Having read several of your books, they are very structured and academic. Therefore, they will never be read by people at the C-level of an organization. Who are you targeting with your books, and why?
Initially, I wasn't targeting anybody. I was just making my knowledge available. But as time went by, I found that my books were mainly used in further education and ongoing education courses.
So now, I focus on a readership of students in such organizations. For example, I've adapted some books to have 15 chapters to fit within a 15-week course.
Students make up a good readership because they want to learn to pass their exams. In addition, and it's a worldwide market, the books are used in courses in more than twenty countries. Also, these courses are sufficiently long, maybe 150 hours, for the students to learn in-depth about PLM. That's not possible with the type of very short PLM training courses that many companies provide for their employees.
PLM education
Looking at publicly available PLM education, what do you think we can do better to get PLM out of the framing of an engineering solution and become a point of discussion at the C-level
Even today, PLM is discussed at C-level in some companies. But in general, the answer is to provide more education about PLM. Unfortunately, that will take time, as PLM remains very low profile for most people.
For example, I'm not aware of a university with a Chair of Product Lifecycle Management. But then, PLM is only 20 years old, that's very young.
It often takes two generations for new approaches and technologies to become widely accepted in the industry.
So another possibility would be for leading vendors of PLM applications to make the courses they offer about PLM available to a wider audience.
A career with PLM?
Educating students is a must, and like you and me, there are a lot of institutions that have specialized PLM courses. However, I also noticed a PLM expert at C-level in an organization is an exception; most of the time, people with a financial background get promoted. So, is PLM bad for your career?
No, people can have a good career in PLM, especially if they keep learning. There are many good master's courses if they want to learn more outside the PLM area. I've seen people with a PLM background become a CIO or a CEO of a company with thousands of employees. And others who start their own companies, for example, PLM consulting or PLM training. And others become PLM Coaches.
PLM and Digital Transformation
A question I ask in every discussion. What is the impact of digital transformation on your area of expertise? In this case, how do you see PLM Education and Training looking in 2042, twenty years in the future?
I don't see digital transformation really changing the concept of PLM over the next twenty years. In 2042, PLM will still be the business activity of managing a company's products all the way across their lifecycles.
So, PLM isn't going to disappear because of digital transformation.
On the other hand, the technologies and techniques of PLM Education and Training are likely to change – just as they have over the last twenty years. And I would expect to see some Chairs of Product Lifecycle Management in universities, with more students learning about PLM. And better PLM training courses available in companies.
I see digital transformation making it possible to have an entire connected lifecycle without a lot of overhead.
 Want to learn more?
My default closing question is always about giving the readers pointers to more relevant information. Maybe an overkill looking at your oeuvre as a writer. Still, the question is, where can readers from this blog learn more?
x
Three suggestions:
x
What I learned
By talking with John and learning his opinion, I see the academic approach to define PLM as a more scientific definition,  creating a space for the PLM professional.
We had some Blog /LinkedIn interaction related to PLM:  Should PLM become a Profession? In the past (2017).
When I search on LinkedIn, I find 87.000 persons with the "PLM Consultant" tag. From those, I know in my direct network, I am aware there is a great variety of skills these PLM Consultants have. However, I believe it is too late to establish the PLM Professional role definition.
John's focus is on providing students and others interested in PLM a broad fundamental knowledge to get into business. In their day-to-day jobs, these people will benefit from knowing the bigger context and understanding the complexity of PLM.
This is also illustrated in Product2019, where the focus is on the experience – company culture and politics.
Due to the diversity of PLM, we will never be able to define the PLM professional job role compared to the Configuration Manager. Two disciplines are crucial and needed for a sustainable, profitable enterprise.
Conclusion
In this post, we explored a third dimension of PLM Education, focusing on a foundational approach, targeting in particular students to get educated on all the aspects of PLM. John is not the only publisher of educational books. I have several others in my network who have described PLM in their wording and often in their language. Unfortunately, there is no central point of reference, and I believe we are too late for that due to the tremendous variety in PLM.
Next week I will talk with a Learning & Development leader from a company providing PLM consultancy – let's learn how they enable their employees to support their customers. 
In my previous posts dedicated to PLM education, I shared my and spoke with Peter Bilello from CIMdata about their education program. This time I am talking with Helena Gutierrez, one of the founders of Share PLM.
They are a young and energetic company with a mission to make PLM implementations successful, not through technology or customization, but through education and training.
Let's discover their mission.
Share PLM
Helena, let me start with the brilliant name you have chosen for the company: Share PLM. Sharing (information) is the fundamental concept of PLM; if you don't aim to share from the start, you won't be able to fix it later. Can you tell us more about Share PLM's mission and where you fit in the PLM ecosystem? 
Jos, first of all, thank you for the invitation to your blog! That's a great question. In my previous job, as a young PLM director at the former Outotec, nowadays Metso Outotec, I realized how much I could learn from sharing experiences with other professionals.
I thought that by bringing people together from different companies with different backgrounds, PLM professionals could learn and get prepared for some of their projects.
In the beginning, I envisioned some kind of a marketplace, where people could also sell their own resources. A resource I often missed was some kind of POC template for a new deployment, these kinds of things.
I still remember my boss's face at that time when I told him, Sami Grönstrand, that I wanted to sell templates. [laugh]
A lot has happened since then and we have evolved into a small niche where we can offer a lot of value.
Software vendors keep their PLM systems generic. And almost every company needs to adapt their systems to their company reality: their processes, their system architecture, and their people.
The key questions are: How can I map my company's processes and the way we work to the new system? How can I make sense of the new systems and help people understand the big picture behind the system clicks?
That's where we come in.
Education or Training
With Peter Bilello, we discussed the difference between education and training. Where would you position Share PLM?
This is an interesting differentiation – I must say I hadn't heard of it before, but it makes sense.
I think we are in the middle of the two: theory and practice. You see, many consulting companies focus on the "WHY", the business needs. But they don't touch the systems. So don't tell them to go into Teamcenter or OpenBOM because they want to stay at a theoretical level.
Some system integrators get into the system details, but they don't connect the clicks to the "WHY" to the big picture.
The connection between the "WHY" and the "HOW" is really important to get the context, to understand how things work.
So that's where we are very strong. We help companies connect the "WHY" and the "HOW". And that's powerful.
The success of training
We are both promoting the importance of adequate training as part of a PLM implementation. Can you share with us a best-in-class example where training really made a difference? Can we talk about ROI in the context of training?
Jos, I think when I look at our success stories, most good examples share some of the following characteristics:
xxxx
All start with "WHY", and they have a story. 
In today's world, people want to understand the "WHY". So in practical terms, we work with customers to prepare a storyline that helps understand the "WHY" in a practical and entertaining manner.
All have a clear, top-down visualization of the process and related use cases.
This is simple, but it's a game-changer. When people see the big picture, something "clicks," and they feel "safe" at first sight. They know there is a blueprint for how things work and how they connect.
All have quick, online answers to their questions. 
A digital knowledge base where people can find quick answers and educate themselves.
This is one example of a knowledge base from one of our customers, OpenBOM. As you can see from the link below, they have documented how the system should be used in their knowledge base. In addition, they have a set of online eLearning courses that users can take to get started.
All involve people in the training and build a "movement".  
People want to be heard and be a part of something. Engaging people in user communities is a great way to both learn from your users, and make them a part of your program. Bringing people together and putting them at the center of your training. I think this is key to success.
Training for all types of companies?
Do you see a difference between large enterprises and small and medium enterprises regarding training? Where would your approach fit best?
Yes, absolutely. And I think the most important difference is speed.
A big company can afford to work on all the elements I described before at the same time because they have the "horse-power" to drive different tracks. They can involve different project managers, and they can finance the effort.
Small companies start small and build their training environment slowly. Some might do some parts by themselves and use our services to guide them through the process.
I enjoy both worlds – the big corporations have big budgets, and you can do cool stuff.
But the small startups have big brains, and they often are very passionate about what they are doing. I enjoy working with startups because they dare to try new things and they are very creative.
Where Is Share PLM Training Different?
I see all system integrators selling PLM training. In my SmarTeam days I also built some "Express" training – Where are you different?
When I started Share PLM, we participated in a startup accelerator. When I was explaining our business model, they asked me the question: "Aren't the software vendors or the system integrators doing exactly what you do?"
And the answer, incredibly, is that system integrators are often not interested in training and documentation, and they just don't do it well as they have no didactical background.
Sometimes it's even the same guy configuring the system who gets the task to create the training. Those people produce boring "technical' manuals, using thousands of PowerPoint slides with no soul – who wants to read that?
No wonder PLM training has a bad reputation!
We are laser-focused on digital training, and our training is very high quality. We are good at connecting pieces of information and making sense of complex stuff. We also are strong at aesthetics, and our training looks good. The content is nicely presented when you open our courses, and people look forward to reading it!
Digital Transformation and PLM
I always ask when talking with peers in the PLM domain: How do you see the digital transformation happening at your customers, and how can you help them?
An interesting question. I see that boundaries between systems are getting thinner. For example, some time ago, you would have a program to deploy a PLM system.
Now I see a lot of "outcome-based" programs, where you focus on the business value and use adequate systems to get there.
For example, a program to speed up product deliveries or improve quality. That type of program involves many different systems and teams. It relates to your "connected enterprise" concept.
This transformation is happening, and I think we are well-positioned to help companies make sense of the connection between different systems and how they digitize their processes.
Want to learn more?
Thanks, Helena, for sharing your insights. Are there any specific links you want to provide to learn more? Perhaps some books to read or conferences to visit?
Th
anks so much, Jos, for allowing me to discuss this with you today. Yes, I always recommend reading blogs and books to stay up-to-date.
We both have good blogging and reading lists on our websites. See on our blog the post The 12 Best PLM Blogs To Follow or the recommendations on your PLM Bookshelf
Conferences are also great for connecting with other people. In general, I think it's very helpful to see examples from other companies to get inspired.
And we have our podcast, to my knowledge the only one when you search for PLM – because the interaction is new.
I'm happy to provide some customer references for people who want to learn more about how good training looks practically. Just get in touch with me on LinkedIn or through our website.
What I learned
I know the founders from Share PLM since they were active in Outotec, eager to discuss and learn new PLM concepts. It is impressive to see how they made the next step to launch their company Share PLM and find the niche place that somehow I try to cover too in a similar manner.
When I started my blog virtualdutchman.com in 2008, I wanted to share PLM experiences and knowledge.
Read my 2008 opening post here. It was a one-way sharing – modern at that time – probably getting outdated in the coming years.
However, Helena and the SharePLM team have picked up my mission in a modern manner. They are making PLM accessible and understandable in your company, using a didactical and modern approach to training.
SharePLM perhaps does not focus on the overall business strategy for PLM yet as their focus is on the execution level with a refreshing and modern approach – focussing on the end-user, didactics and attractiveness.  I expect in ten years from now, with the experience and the professional team, they will pick up this part too, allowing me to retire.
 Conclusion
This was the second post around PLM and Education, mainly focussing on what is happening in the field. Where I see CIMdata's focus on education on the business strategy level, I see Share PLM's focus on the execution level, making sure the PLM implementation is fun for the end-user and therefore beneficial for the company. The next post will be again about PLM Education, this time before the s** t hits the fan. Stay tuned.

For those living in the Northern Hemisphere: This week, we had the shortest day, or if you like the dark, the longest night. This period has always been a moment of reflection. What have we done this year?
Rob Ferrone (Quick Release), the Santa on the left (the leftist), and Jos Voskuil (TacIT), the Santa on the right (the rightist), share in a dialogue their highlights from 2020
Wishing you all a great moment of reflection and a smooth path into a Corona-proof future.
It will be different; let's make it better.
In the last two weeks, three events were leading to this post.
First, I read John Stark's recent book Products2019. A must-read for anyone who wants to understand the full reach of product lifecycle related activities. See my recent post: Products2019, a must-read if you are new to PLM
Afterwards, I talked with John, discussing the lack of knowledge and teaching of PLM, not to be confused by PLM capabilities and features.
Second, I participated in an exciting PI DX USA 2020 event. Some of the sessions and most of the roundtables provided insights to me and, hopefully, many other participants. You can get an impression in the post: The Weekend after PI DX 2020 USA.
A small disappointment in that event was the closing session with six vendors, as I wrote. I know it is evident when you put a group of vendors in the arena, it will be about scoring points instead of finding alignment. Still, having criticism does not mean blaming, and I am always open to having a dialogue. For that reason, I am grateful for their sponsorship and contribution.
Oleg Shilovitsky mentioned cleverly that this statement is a contradiction.
"How can you accuse PLM vendors of having a limited view on PLM and thanking them for their contribution?"
I hope the above explanation says it all, combined with the fact that I grew up in a Dutch culture of not hiding friction, meanwhile being respectful to others.
We cannot simplify PLM by just a better tool or technology or by 3D for everybody. There are so many more people and processes related to product lifecycle management involved in this domain if you want a real conference, however many of them will not sponsor events.
It is well illustrated in John Stark's book. Many disciplines are involved in the product lifecycle. Therefore, if you only focus on what you can do with your tool, it will lead to an incomplete understanding.
If your tool is a hammer, you hope to see nails everywhere around you to demonstrate your value
The thirds event was a LinkedIn post from John Stark – 16 groups needing Product Lifecycle Knowledge, which for me was a logical follow-up on the previous two events. I promised John to go through these 16 groups and provide my thoughts.
Please read his post first as I will not rewrite what has been said by John already.
CEOs and CTOs
John suggested that they should read his book, which might take more than eight hours. CEOs and CTOs, most of the time, do not read this type of book with so many details, so probably mission impossible.
They want to keep up with the significant trends and need to think about future business (model).
New digital and technical capabilities allow companies to move from a linear, coordinated business towards a resilient, connected business. This requires exploring future business models and working methods by experimenting in real-life, not Proof of Concept. Creating a learning culture and allowing experiments to fail is crucial, as you only learn by failing.
CDO, CIOs and Digital Transformation Executives
They are the crucial people to help the business to imagine what digital technologies can do. They should educate the board and the business teams about the power of having reliable, real-time data available for everyone connected. Instead of standardizing on systems and optimizing the siloes, they should assist and lead in new infrastructure for connected services, end-to-end flows delivered on connected platforms.
These concepts won't be realized soon. However, doing nothing is a big risk, as the traditional business will decline in a competitive environment. Time to act.
Departmental Managers
These are the people that should worry about their job in the long term. Their current mission might be to optimize their department within its own Profit & Loss budget. The future is about optimizing the information flow for the whole value chain, including suppliers and customers.
I wrote about it in "The Middle Management Dilemma." Departmental Managers should become more team leaders inspiring and supporting the team members instead of controlling the numbers.
Products Managers
This is a crucial role for the future, assuming a product manager is not only responsible for the marketing or development side of the product but also gets responsibility for understanding what happens with the product during production and sales performance. Understanding the full lifecycle performance and cost should be their mission, supported by a digital infrastructure.
Product Developers
They should read the book Products2019 to be aware there is so much related to their work. From this understanding, a product developer should ask the question:
"What can I do better to serve my internal and external customers ?"
This question will no arise in a hierarchical organization where people are controlled by managers that have a mission to optimize their silo. Product Developers should be trained and coached to operate in a broader context, which should be part of your company's mission. Too many people complain about usability in their authoring and data management systems without having a holistic understanding of why you need change processes and configuration management.
Product Lifecycle Management (PLM) deployers
Here I have a little bit of the challenge that this might be read as PLM-system users. However, it should be clear that we mean here people using product data at any moment along the product lifecycle, not necessarily in a single system.
This is again related to your company's management culture. In the ideal world, people work with a purpose and get informed on how their contribution fits the company's strategy and execution.
Unfortunately, in most hierarchical organizations, the strategy and total overview get lost, and people become measured resources.
New Hires and others
John continues with five other groups within the organization. I will not comment on them, as the answers are similar to the ones above – it is about organization and culture.
Educators and Students
This topic is very close to my heart, and one of the reasons I continue blogging about PLM practices. There is not enough attention to product development methodology or processes. Engineers can get many years of education in specific domains, like product design principles, available tools and technologies, performing physical and logical simulations.
Not so much time is spent on educating current best practices, business models for product lifecycle management.
Check in your country how many vendor-independent methodology-oriented training you can find. Perhaps the only consistent organization I know is CIMdata, where the challenge is that they deliver training to companies after students have graduated. It would be great if education institutes would embed serious time for product lifecycle management topics in their curriculum. The challenge, of course, the time and budget needed to create materials and, coming next, prioritizing this topic on the overall agenda.
I am happy to participate to a Specialized Master education program aiming at the Products and Buildings Digital Engineering Manager (INGENUM). This program organized by Arts Et Metiers in France helps create the overview for understanding PLM and BIM – in the French language as before COVID-19 this was an on-site training course in Paris.
Hopefully, there are more institutes offering PLM eductation – feel free to add them in the comments of this post.
Consultants, Integrators and Software Company Employees
Of course, it would be nice if everyone in these groups understands the total flow and processes within an organization and how they relate to each other. Too often, I have seen experts in a specific domain, for example, a 3D CAD-system having no clue about revisioning, the relation of CAD to the BOM, or the fundamentals of configuration management.
Consultants, Integrators and Software Company Employees have their own challenges as their business model is often looking for specialized skills they can sell to their clients, where a broader and general knowledge will come from experience on-the-job.
And if you are three years working full-time on a single project or perhaps work in three projects, your broader knowledge does not grow fast. You might become the hammer that sees nails everywhere.
For that reason, I recommend everyone in my ecosystem to invest your personal time to read related topics of interest. Read LinkedIn-posts from others and learn to differentiate between marketing messages and people willing to share experiences. Don't waste your time on the marketing messages and react and participate in the other discussions. A "Like" is not enough. Ask questions or add your insights.
In the context of my personal learning, I mentioned that I participated in the DigitalTwin-conference in the Netherlands this week. Unfortunately, due to the partial lockdown, mainly a virtual event.
I got several new insights that I will share with you soon. An event that illustrated Digital Twin as a buzzword might be hype, however several of the participants illustrated examples of where they applied or plan to apply Digital Twin concepts. A great touch with reality.
Another upcoming conference that will start next week in the PLM Roadmap 2020 – PDT conference. The theme: Digital Thread—the PLM Professionals' Path to Delivering Innovation, Efficiency, and Quality is not a marketing theme as you can learn from the agenda. Step by step we are learning here from each other.
Conclusion
John Stark started with the question of who should need Product Lifecycle Knowledge. In general, Knowledge is power, and it does not come for free. Either by consultancy, reading or training. Related to Product Lifecycle Management, everyone must understand the bigger picture. For executives as they will need to steer the company in the right direction. For everyone else to streamline the company and enjoy working in a profitable environment where you contribute and can even inspire others.
An organization is like a human body; you cannot have individual cells or organs that optimize themselves only – we have a name for that disease. Want to learn more? Read this poem: Who should be the boss?
Some of you following my blog this year might not feel so connected with the content I have written many posts related to digitization and the future needs for model-driven approaches, not so much about topics that might keep you awake at this time.
When I look in my blog statistics, the most popular post is ECO/ECR for Dummies, leading with more than 30.000 views since I wrote this post in 2010. You can read the original post here: ECR/ECO for Dummies (2010)
Meanwhile, in most companies, the scope of PLM has broadened, and instead of a change process within the engineering department, it will be part of enterprise change management, connecting all options for change. Therefore, in this post, I will explain the basics of a modern enterprise change process.
It can start with an Issue
Already 10 years ago I was promoting the Issue-object in a PLM data model as this could be the starting point for many activities in the enterprise, product-related, technology-related, customer-related and more.
My definition of an Issue is that it is something happening that was not expected and requires follow-up. In our day-to-day life, we solve many issues by sending an e-mail or picking up the phone, and someone down the chain will resolve the issue (or make it disappear).
The disadvantage of this approach is that there is no collective learning for the organization. Imagine that you could see in your PLM-system how many issues there were with a project, can you learn from that and improve it for the future. Or when you notice you have had several costly issues during manufacturing, but you were never aware of them, because it happened in another country and it was solved there.
By creating issues in the PLM-system related to the object(s), it concerns (a product, a part, a customer, a manufacturing process, an installation, …..) you will create traceability and visibility based on global facts. By classifying the issues, you can run real-time reports on what is happening and what has happened unforeseen in your enterprise.
The challenge is to find a user-interface that can compete with e-mail as an entry point. So far PLM-system providers haven't invested in highly user-friendly Issue management, leaving the email path possible. PLM Vendors – there is work to do!
Next, depending on the Issue various follow-up processes can start en some of them will be connected. See the diagram below and forgive me my graphical talent.
In this post we will focus only on the ECR and ECO path, leaving the other processes above open for next time.
The Engineering Change Request-process
The term ECR, meaning Engineering Change Request, might not be correct anymore for requested changes in an enterprise. Therefore, sometimes, you might also see the term CR only, without the reference to Engineering. For example, in the software world, you will not follow the same process as used for the hardware world, due to the different lifecycle, speed, and cost involved with software changes.  I will focus only on the ECR here.
As the picture above shows, there are two entry points for an engineering change request. Either someone in the enterprise has an issue that leads to an ECR, or someone in the enterprise has an idea to improve the products and sends it in as a request.
The next steps are quite standard for a typical ECR-process:
Analysis
In the Analysis step assigned individuals will evaluate the request. If it is well understood. Potential solution paths will be evaluated and rated. In case it is a change on a running product, what is the impact of performing this change on current products, current, and future manufacturing, finance, etc. In the analysis-phase there will be no detail design, it is more a feasibility study. In companies already having a well-structured PLM and ERP infrastructure, many of the impact analysis can be done rather fast, as for example the "Where Used" capability is a standard in every PLM-system.
CCB
The abbreviation stands for Change Control Board, a term also used in the software industry. In the case of hardware products, the CCB usually consists of engineering, manufacturing, purchasing, finance and potentially sales, based on the context of the ECR. This group of people decides what will be the next step of the ECR. They have four options:
Ask for further analysis – a decision is not possible.
Mandate the proposed change to be planned immediately by promoting it to an Engineering Change Order, which means the change is going to be executed as needed (Immediate for example in case of a product stop/customer issue – Longer Term when old stock needs to be consumed first)
The proposed change can become a Candidate for the next product release/upgrade and put on hold to be implemented together with other candidates for a release.
The ECR can also be Cancelled meaning the proposed change will potential not create business benefits for the company. Implementing the change might create more complexity as desired.
Engineering Change Order
The image above is an illustration of a possible flow for an ECO. When an ECO is launched a first analysis and planning is required. The ECO can be based on multiple ECRs, or the ECO can be depending on other ECO's that need to be coordinated.
The ECO process is quite similar to a release process. There will be multidisciplinary collaboration (mechanical/electrical/ …) leading to a complete engineering definition (based on the EBOM). Next Manufacturing Preparation and Planning can be done, where the implementation at the manufacturing plant(s) will be depending on the ECO context.
Note: When only a change in manufacturing will be implemented, for example when certain parts/materials are not available or affordable, we do not name it an ECO but an MCO instead. MCO stands for Manufacturing Change Order and assumes the engineering specification will remain the same.
Conclusion
The ECR/ECO-process is slowly changing due to digitization and a broader implementation scope for PLM – it is no longer a mechanical engineering change process. The availability of digital connected information will offer a base for algorithms in the future, speeding up the process and reducing the effort for a CCB during the ECR-process.


Will these processes still be there in 2025?
PDT Europe is over, and it was this year a surprising aligned conference, showing that ideas and concepts align more and more for modern PLM. Håkan Kårdén opened the conference mentioning the event was fully booked, about 160 attendees from over 19 countries. With a typical attendance of approx. 120 participants, this showed the theme of the conference: Continuous Transformation of PLM to support the Lifecycle Model-Based Enterprise was very attractive and real. You can find a history of tweets following the hashtag #pdte17
Setting the scene
Peter Bilello from CIMdata kicked-off by bringing some structure related to the various Model-Based areas and Digital Thread. Peter started by mentioning that technology is the least important issue as organization culture, changing processing and adapting people skills are more critical factors for a successful adoption of modern PLM. Something that would repeatedly be confirmed by other speakers during the conference.
Peter presented a nice slide bringing the Model-Based terminology together on one page. Next, Peter took us through various digital threads in the different stages of the product lifecycle. Peter concluded with the message that we are still in a learning process redefining optimal processes for PLM, using Model-Based approaches and Digital Threads and thanks (or due) to digitalization these changes will be rapid. Ending with an overall conclusion that we should keep in mind:

It isn't about what we call digitalization; It is about delivering value to customers and all other stakeholders of the enterprise
Next Marc Halpern busted the Myth of Digital Twins (according to his session title) and looked into realistic planning them. I am not sure if Marc smashed some of the myths although it is sure Digital Twin is at the top of the hype cycle and we are all starting to look for practical implementations. A digital twin can have many appearances and depends on its usage. For sure it is not just a 3D Virtual model.
There are still many areas to consider when implementing a digital twin for your products. Depending on what and how you apply the connection between the virtual and the physical model, you have to consider where your vendor really is in maturity and avoid lock in on his approach. In particular, in these early stages, you are not sure which technology will last longer, and data ownership and confidentially will play an important role. And opposite to quick wins make sure your digital twin is open and use as much as possible open standards to stay open for the future, which also means keep aiming for working with multiple vendors.
Industry sessions
Next, we had industry-focused sessions related to a lifecycle Model-Based enterprise and later in the afternoon a session from Outotec with the title: Managing Installed Base to Unlock Service opportunities.
The first presentation from Väino Tarandi, professor in IT in Construction at KTH Sweden presented his findings related to BIM and GIS in the context of the lifecycle, a test bed where PLCS meets IFC. Interesting as I have been involved in BIM Level 3 discussions in the UK, which was already an operational challenge for stakeholders in the construction industry now extended with the concept of the lifecycle. So far these projects are at the academic level, and I am still waiting for companies to push and discover the full benefits of an integrated approach.
Concepts for the industrial approach could be learned from Outotec as you might understand later in this post. Of course the difference is that Outotec is aiming for data ownership along the lifecycle, where in case of the construction industries, each silo often is handled by a different contractor.
Fredrik Ekström from Swedish Transport Administration shared his challenges of managing assets for both road and railway transport – see image on the left. I have worked around this domain in the Netherlands, where asset management for infrastructure and asset management for the rail infrastructure are managed in two different organizations. I believe Fredrik (and similar organizations) could learn from the concepts in other industries. Again Outotec's example is also about having relevant information to increase service capabilities, where the Swedish Transport Administration is aiming to have the right data for their services. When you look at the challenges reported by Fredrik, I assume he can find the answers in other industry concepts.
Outotec's presentation related to managing installed base and unlock service opportunities explained by Sami Grönstrand and Helena Guiterrez was besides entertaining easy to digest content and well-paced. Without being academic, they explained somehow the challenges of a company with existing systems in place moving towards concepts of a digital twin and the related data management and quality issues. Their practical example illustrated that if you have a clear target, understanding better a customer specific environment to sell better services, can be achieved by rational thinking and doing, a typical Finish approach. This all including the "bi-modal approach" and people change management.
Future Automotive
Ivar Hammarstadt, Senior Analyst Technology Intelligence for Volvo Cars Corporation entertained us with a projection toward the future based on 160 years of automotive industry. Interesting as electrical did not seem to be the only way to go for a sustainable future depending on operational performance demands.
Next Jeanette Nilsson and Daniel Adin from Volvo Group Truck shared their findings related to an evaluation project for more than one year where they evaluated the major PLM Vendors (Dassault Systemes / PTC / Siemens) on their Out-of-the-box capabilities related to 3D product documentation and manufacturing.
They concluded that none of the vendors were able to support the full Volvo Truck complexity in a OOTB matter. Also, it was a good awareness project for Volvo Trucks organization to understand that a common system for 3D geometry reduces the need for data transfers and manual data validation. Cross-functional iterations can start earlier, and more iterations can be performed. This will support a shortening of lead time and improve product quality. Personally, I believe this was a rather expensive approach to create awareness for such a conclusion, pushing PLM vendors in a competitive pre-sales position for so much detail.
Future Aerospace
Kenny Swope from Boeing talked us through the potential Boeing journey towards a Model-Based Enterprise. Boeing has always been challenging themselves and their partners to deliver environments close to what is possible. Look at the Boeing journey and you can see that already in 2005 they were aiming for an approach that most of current manufacturing enterprises cannot meet. And now they are planning their future state.
To approach the future state Boeing aims to align their business with a single architecture for all aspects of the company. Starting with collecting capabilities (over 400 in 6 levels) and defining value streams (strategic/operational) the next step is mapping the capabilities to the value streams.  Part of the process would be to look at the components of a value stream if they could be fulfilled by a service. In this way you design your business for a service-oriented architecture, still independent from any system constraints. As Kenny states the aerospace and defense industry has a long history and therefore slow to change as its culture is rooted in the organization. It will be interesting to learn from Kenny next hear how much (mandatory) progress towards a model-based enterprise has been achieved and which values have been confirmed.
Gearing up for day 2
Martin Eigner took us in high-speed mode through his vision and experience working in a bi-modular approach with Aras to support legacy environments and a modern federated layer to support the complexity of a digital enterprise where the system architecture is leading. I will share more details on these concepts in my next post as during day 2 of PDT Europe both Marc Halpern and me were talking related to this topic, and I will combine it in a more extended story.
The last formal presentation for day one was from Nigel Shaw from Eurostep Ltd where he took us through the journey of challenges for a model-based enterprise. As there will not be a single model that defines all, it will be clear various models and derived models will exist for a product/system.  Interesting was Nigel's slide showing the multiple models disciplines can have from an airplane (1948). Similar to the famous "swing" cartoon, used to illustrate that every single view can be entirely different from the purpose of the product.
Next are these models consistent and still describing the same initial specified system. On top of that, even the usage of various modeling techniques and tools will lead to differences in the system. And the last challenge on top is managing the change over the system's lifecycle. From here Nigel stepped into the need for digital threads to govern relations between the various views per discipline and lifecycle stage, not only for the physical and the virtual twin.  When comparing the needs of a model-based enterprise through its lifecycle, Nigel concluded that using PLCS as a framework provides an excellent fit to manage such complexity.
Finally, after a panel discussion, which was more a collection of opinions as the target was not necessary to align in such a short time, it was time for the PDT dinner always an excellent way to share thoughts and verify them with your peers.
Conclusion
Day 1 was over before you knew it without any moment of boredom and so I hope is also this post. Next week I will close reviewing the PDT conference with some more details about my favorite topics.