You are currently browsing the category archive for the 'Brain' category.
Two weeks ago, I wrote a generic post related to System Thinking, in my opinion, a must-have skill for the 21st century (and beyond). Have a look at the post on LinkedIn; in particular interesting to see the discussion related to Systems Thinking: a must-have skill for the 21st century.
I liked Remy Fannader's remark that thinking about complexity was not something new.
This remark is understandable from his personal context. Many people enjoy thinking – it was a respected 20th-century skill.
However, I believe, as Daniel Kahneman describes in his famous book: Thinking Fast and Slow, our brain is trying to avoid thinking.
This is because thinking consumes energy, the energy the body wants to save in the case of an emergency.
So let's do a simple test (coming from Daniel):
xx
A bat and a ball cost together $ 1.10 –  the bat costs one dollar more than the ball. So how much does the ball cost?
Look at the answer at the bottom of this post. If you have it wrong, you are a fast thinker. And this brings me to my next point. Our brain does not want to think deeply; we want fast and simple solutions. This is a challenge in a complex society as now we hear real-time information coming from all around the world. What is true and what is fake is hard to judge.
However, according to Kahneman, we do not want to waste energy on thinking. We create or adhere to simple solutions allowing our brains to feel relaxed.
This human behavior has always been exploited by populists and dictators: avoid complexity because, in this way, you lose people. Yuval Harari builds upon this with his claim that to align many people, you need a myth. I wrote about the need for myths in the PLM space a few times, e.g., PLM as a myth? and The myth perception
And this is where my second thoughts related to Systems Thinking started. Is the majority of people able and willing to digest complex problems?
My doubts grew bigger when I had several discussions about fighting climate change and sustainability.
Both Brains required
By coincidence, I bumped on this interesting article Market-led Sustainability is a 'Fix that Fails'…
I provided a link to the post indirectly through LinkedIn. If you are a LinkedIn PLM Global Green Alliance member, you can see below the article an interesting analysis related to market-led sustainability, system thinking and economics.
Join the PLM Global Green Alliance group to be part of the full discussion; otherwise, I recommend you visit Both Brains Required, where you can find the source article and other related content.
It is a great article with great images illustrating the need for systems thinking and sustainability. All information is there to help you realize that sustainability is not just a left-brain exercise.
The left brain is supposed to be logical and analytical. That's systems thinking, you might say quickly. However, the other part of our brain is about our human behavior, and this side is mostly overlooked. My favorite quote from the article:
Voluntary Market-Led activities are not so much a solution to the sustainability crisis as a symptom of more profoundly unsustainable foundations of human behavior.
The article triggered my second thoughts related to systems thinking. Behavioral change is not part of systems thinking. It is another dimension harder to address and even harder to focus on sustainability.
The LinkedIn discussion below the article Market-led Sustainability is a 'Fix that Fails'… is a great example of the talks we would like to have in our PLM Global Green Alliance group. Nina Dar, Patrick Hillberg and Richard McFall brought in several points worth discussing. Too many to discuss them all here – let's take two fundamental issues:
1. More than economics
An interesting viewpoint in this discussion was the relation to economics. We don't believe that economic growth is the main point to measure. Even a statement like:  "Sustainable businesses will be more profitable than traditional ones" is misleading when companies are measured by shareholder value or EBIT (Earnings Before Interest or Taxes). We briefly touched on Kate Raworth's doughnut economics.

This HBR article mentioned in the discussion: Business Schools Must Do More to Address the Climate Crisis also shows it is not just about systems thinking.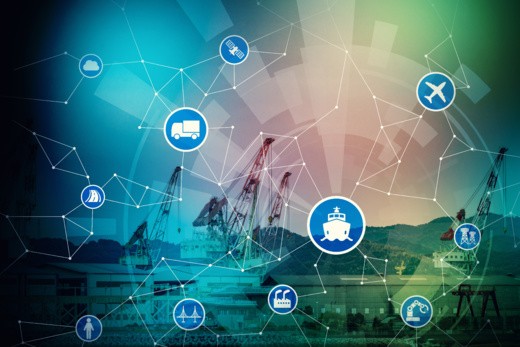 We discussed the challenges of supply chains, not about resilience but about sustainability. Where an OEM can claim to be sustainable, there are often not aware of what happens at the level of their suppliers. As the OEM measure their suppliers mostly on Quality/Reliability and Cost, they usually do not care about local human issues or sustainability issues.
We have seen this in the Apparel industry with the horrible collapse of a factory in Bangladesh  (2013). Still, the inhumane accidents happen in southeast Asia. I like to quote Chris Calverley in his LinkedIn article: Making ethical apparel supply chains achievable on a global scale.
No one gets into business because they want to behave unethically. On the contrary, a lack of ethics is usually driven by a common desire to operate more efficiently and increase profit margins. 
In my last post, I shared a similar example from an automotive tier 2  supplier. Unfortunately, suppliers are not measured or rewarded for sustainability efforts; only efficiency and costs are relevant.
The seventeen Sustainability Development Goals (SDG), as defined by the United Nations, are the best guidance for sustainable drivers beyond money. Supporting the SDGs enforce systems thinking when developing a part, a product, or a solution. Many other stakeholders need to be taken care of, at least if you truly support sustainability as a company.
2. The downside of social media
The LinkedIn discussion related to Market-led Sustainability is a 'Fix that Fails'… The thread shows that LinkedIn, like other social media, is not really interested in supporting in-depth discussions – try to navigate what has been said in chronological order. With Patrick, Nina and Richard, we agreed to organize a follow-up discussion in our PLM Global Green Alliance Group.
And although we are happy with social media as it allows each of us to reach a global audience, there seems to be a worrying contra-productive impact. If you read the book Stolen Focus. A quote:
All over the world, our ability to pay attention is collapsing. In the US, college students now focus on one task for only 65 seconds, and office workers, on average, manage only three minutes
This is worrying, returning to Remy Fannader's remark: thinking about complexity was not something new. The main difference is that it is not new. However, our society is changing towards thinking too fast, not rewarding systems thinking.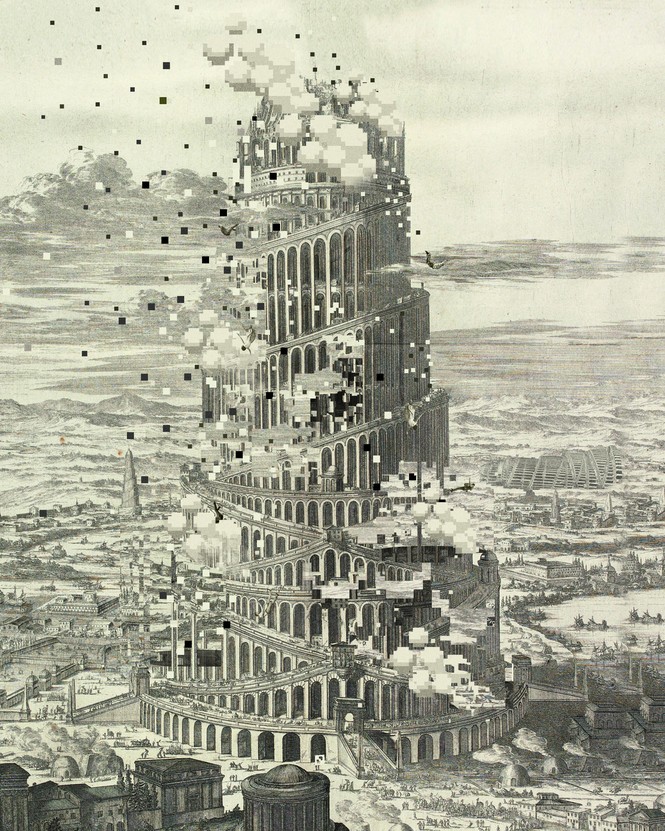 Even scarier, if you have time, read this article from The Atlantic: about the impact of social media on the US Society. It is about trust in science and data. Are we facing the new (Trump) Tower of Babel in our modern society? As the writers state: Babel is a metaphor for what some forms of social media have done to nearly all of the groups and institutions most important to the country's future—and to us as a people.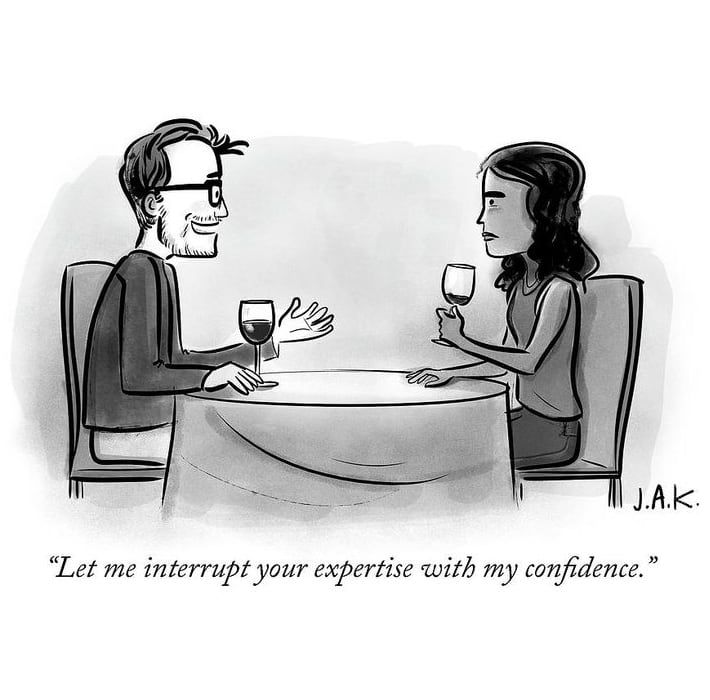 I have talked in previous posts about the Dunner-Kruger effect, something that is blocking systems thinking. The image to the left says it all. Due to social media and the safe place behind a keyboard, many of us consider ourselves confident experts explaining to the real expert why they are wrong. For addressing the topics of sustainability and climate change, this attitude is killing. It is the opposite of systems thinking, which costs energy.
xx
Congratulations
The fact that you reached this part of the post means your attention span has been larger than 3 minutes, showing there is hope for people like you and me. As an experiment to discover how many people read the post till here, please answer with the "support" icon if you have reached this part of the post.
I am curious to learn how many of us who saw the post came here.
Conclusion
Systems Thinking is a must-have skill for the 21st century. Many of us working in the PLM domain focus on providing support for systems thinking, particularly Life Cycle Assessment capabilities. However, the discussion with Patrick Hillberg, Nina Darr and Richard McFall made me realize there is more: economics and human behavior. For example, can we change our economic models, measuring companies not only for the money profit they deliver? What do?

Answering this type of question will be the extended mission for PLM consultants of the future – are you ready?

The answer to the question with the ball and the bat:
A fast answer would say the price of the ball is 10 cents. However, this would make the price of the bat $1.10, giving a total cost of $1.20. So the right answer should be 5 cents. To be honest, I got tricked the first time too. Never too late to confirm you make mistakes, as only people who do not do anything make no mistakes.
After two quiet weeks of spending time with my family in slow motion, it is time to start the year.
First of all, I wish you all a happy, healthy, and positive outcome for 2022, as we need energy and positivism together. Then, of course, a good start is always cleaning up your desk and only leaving the relevant things for work on the desk.
Still, I have some books at arm's length, either physical or on my e-reader, that I want to share with you – first, the non-obvious ones:
The Innovators Dilemma
A must-read book was written by Clayton Christensen explaining how new technologies can overthrow established big companies within a very short period. The term Disruptive Innovation comes up here. Companies need to remain aware of what is happening outside and ready to adapt to your business. There are many examples even recently where big established brands are gone or diminished in a short period.
In his book, he wrote about DEC (Digital Equipment Company)  market leader in minicomputers, not having seen the threat of the PC. Or later Blockbuster (from video rental to streaming), Kodak (from analog photography to digital imaging) or as a double example NOKIA (from paper to market leader in mobile phones killed by the smartphone).
The book always inspired me to be alert for new technologies, how simple they might look like, as simplicity is the answer at the end. I wrote about in 2012: The Innovator's Dilemma and PLM, where I believed cloud, search-based applications and Facebook-like environments could disrupt the PLM world. None of this happened as a disruption; these technologies are now, most of the time, integrated by the major vendors whose businesses are not really disrupted. Newcomers still have a hard time to concur marketspace.
In 2015 I wrote again about this book, The Innovator's dilemma and Generation change. – image above. At that time, understanding disruption will not happen in the PLM domain. Instead, I predict there will be a more evolutionary process, which I would later call: From Coordinated to Connected.
The future ways of working address the new skills needed for the future. You need to become a digital native, as COVID-19 pushed many organizations to do so. But digital native alone does not bring success. We need new ways of working which are more difficult to implement.
Sapiens
The book Sapiens by Yuval Harari made me realize the importance of storytelling in the domain of PLM and business transformation. In short, Yuval Harari explains why the human race became so dominant because we were able to align large groups around an abstract theme. The abstract theme can be related to religion, the power of a race or nation, the value of money, or even a brand's image.
The myth (read: simplified and abstract story) hides complexity and inconsistencies. It allows everyone to get motivated to work towards one common goal. A Yuval says: "Fiction is far more powerful because reality is too complex".
Too often, I have seen well-analyzed PLM projects that were "killed" by management because it was considered too complex. I wrote about this in 2019  PLM – measurable or a myth? claiming that the real benefits of PLM are hard to predict, and we should not look isolated only to PLM.
My 2020 follow-up post The PLM ROI Myth, eludes to that topic. However, even if you have a soundproof business case at the management level, still the myth might be decisive to justify the investment.
That's why PLM vendors are always working on their myths: the most cost-effective solution, the most visionary solution, the solution most used by your peers and many other messages to influence your emotions, not your factual thinking. So just read the myths on their websites.
If you have no time to read the book, look at the above 2015 Ted to grasp the concept and use it with a PLM -twisted mind.
Re-use your CAD
In 2015, I read this book during a summer holiday (meanwhile, there is a second edition). Although it was not a PLM book, it was helping me to understand the transition effort from a classical document-driven enterprise towards a model-based enterprise.
Jennifer Herron's book helps companies to understand how to break down the (information) wall between engineering and manufacturing.
At that time, I contacted Jennifer to see if others like her and Action Engineering could explain Model-Based Definition comprehensively, for example, in Europe- with no success.
As the Model-Based Enterprise becomes more and more the apparent future for companies that want to be competitive or benefit from the various Digital Twin concepts. For that reason, I contacted Jennifer again last year in my post: PLM and Model-Based Definition.
As you can read, the world has improved, there is a new version of the book, and there is more and more information to share about the benefits of a model-based approach.
I am still referencing Action Engineering and their OSCAR learning environment for my customers. Unfortunately, many small and medium enterprises do not have the resources and skills to implement a model-based environment.
Instead, these companies stay on their customers' lowest denominator: the 2D Drawing. For me, a model-based definition is one of the first steps to master if your company wants to provide digital continuity of design and engineering information towards manufacturing and operations. Digital twins do not run on documents; they require model-based environments.
The book is still on my desk, and all the time, I am working on finding the best PLM practices related to a Model-Based enterprise.
It is a learning journey to deal with a data-driven, model-based environment, not only for PLM but also for CM experts, as you might have seen from my recent dialogue with CM experts: The future of Configuration Management.
Products2019
This book was an interesting novelty published by John Stark in 2020. John is known for his academic and educational books related to PLM. However, during the early days of the COVID-pandemic, John decided to write a novel. The novel describes the learning journey of Jane from Somerset, who, as part of her MBA studies, is performing a research project for the Josef Mayer Maschinenfabrik. Her mission is to report to the newly appointed CEO what happens with the company's products all along the lifecycle.
Although it is not directly a PLM book, the book illustrates the complexity of PLM. It Is about people and culture; many different processes, often disconnected. Everyone has their focus on their particular discipline in the center of importance. If you believe PLM is all about the best technology only, read this book and learn how many other aspects are also relevant.
I wrote about the book in 2020: Products2019 – a must-read if you are new to PLM if you want to read more details. An important point to pick up from this book is that it is not about PLM but about doing business.
PLM is not a magical product. Instead, it is a strategy to support and improve your business.
System Lifecycle Management
Another book, published a little later and motivated by the extra time we all got during the COVID-19 pandemic, was Martin Eigner's book System Lifecycle Management.
A 281-page journey from the early days of data management towards what Martin calls System Lifecycle Management (SysLM). He was one of the first to talk about System Lifecycle Management instead of PLM.
I always enjoyed Martin's presentations at various PLM conferences where we met. In many ways, we share similar ideas. However, during his time as a professor at the University of Kaiserslautern (2003-2017), he explored new concepts with his students.
I briefly mentioned the book in my series The road to model-based and connected PLM (Part 5) when discussing SLM or SysLM. His academic research and analysis make this book very valuable. It takes you in a very structured way through the times that mechatronics becomes important, next the time that systems (hardware and software) become important.
We discussed in 2015 the applicability of the bimodal approach for PLM. However, as many enterprises are locked in their highly customized PDM/PLM environments, their legacy blocks the introduction of modern model-based and connected approaches.
Where John Stark's book might miss the PLM details, Martin's book brings you everything in detail and with all its references.
It is an interesting book if you want to catch up with what has happened in the past 20 years.
More Books …..
More books on my desk have helped me understand the past or that helped me shape the future. As this is a blog post, I will not discuss more books this time reaching my 1500 words.
Still books worthwhile to read – click on their images to learn more:
I discussed this book two times last year. An introduction in PLM and Modularity and a discussion with the authors and some readers of the book: The Modular Way – a follow-up discussion
x
x
A book I read this summer contributed to a better understanding of sustainability. I mentioned this book in my presentation for the Swedish CATIA Forum in October last year – slide 29 of The Challenges of model-based and traditional plm. So you could see it as an introduction to System Thinking from an economic point of view.

System Thinking becomes crucial for a sustainable future, as I addressed in my post PLM and Sustainability.
Sustainability is my area of interest at the PLM Green Global Alliance, an international community of professionals working with Product Lifecycle Management (PLM) enabling technologies and collaborating for a more sustainable decarbonized circular economy.
Conclusion
There is a lot to learn. Tell us something about your PLM bookshelf – which books would you recommend. In the upcoming posts, I will further focus on PLM education. So stay tuned and keep on learning.
In my last post in this series, The road to model-based and connected PLM, I mentioned that perhaps it is time to talk about SLM instead of PLM when discussing popular TLA's for our domain of expertise. There were not so many encouraging statements for SLM so far.
SLM could mean for me, Solution Lifecycle Management, considering that the company's offering more and more is a mix of products and services. Or SLM could mean System Lifecycle Management, in that case pushing the idea that more and more products are interacting with the outside world and therefore could be considered systems. Products are (almost) dead.
In addition, I mentioned that the typical product lifecycle and related configuration management concepts need to change as in the SLM domain. There is hardware and software with different lifecycles and change processes.
It is a topic I want to explore further. I am curious to learn more from Martijn Dullaart, who will be lecturing at the PLM Road map and PDT 2021 fall conference in November. I hope my expectations are not too high, knowing it is a topic of interest for Martijn. Feel free to join this discussion
In this post, it is time to follow up on my third statement related to what data-driven implies:
Data-driven means that we need to manage data in a much more granular manner. We have to look different at data ownership. It becomes more about data accountability per role as the data can be used and consumed throughout the product lifecycle
On this topic, I have a list of points to consider; let's go through them.
The dataset
In this post, I will often use the term dataset (you are also allowed to write the data set I understood).
A dataset means a predefined number of attributes and values that belong logically to each other. Datasets should be defined based on the purpose and, if possible, designated for a single goal. In this way, they can be stored in a database.
Combined with other datasets, a combination can result in relevant business information. Note a dataset is not only transactional data; a dataset could also describe geometry.
Identify the dataset
In the document-based world, a lot of information could be stored in a single file. In a data-driven world, we should define a dataset that contains a specific piece of information, logically belonging together. If we are more precise, a part would have various related datasets that make up the definition of a part. These definitions could be:
Core identification attributes like ID, Name, Type and Status
The Type could define a set of linked information. For example, a valve would have different characteristics as a resistor. Through classification, we can link data sets to the core definition of a part.
The part can have engineering-specific data (CAD and metadata), manufacturing-specific data, supplier-specific data, and service-specific data. Each of these datasets needs to be defined as a unique element in a data-driven environment
CAD is a particular case as most current CAD systems don't treat geometry as a single dataset. In a file-based world, many other datasets are stored in the file (e.g., engineering or manufacturing details). In a data-driven environment, we want to have the CAD definition to be treated like a dataset. Dassault Systèmes with their CATIA V6 and 3DEXPERIENCE platform or PTC with OnShape are examples of this approach.Having CAD as separate datasets makes sharing and collaboration so much easier, as we can see from these solutions. The concept for CAD stored in a database is not new, and this approach has been used in various disciplines. Mechanical CAD was always a challenge.
Thanks to Moore's Law (approximate every 2 years, processor power doubled – click on the image for the details) and higher network connection speed, it starts to make sense to have mechanical CAD also stored in a database instead of a file
An important point to consider is a kind of standardization of datasets. In theory, there should be a kind of minimum agreed collection of datasets. Industry standards provide these collections in their dictionary. Whenever you optimize your data model for a connected enterprise, make sure you look first into the standards that apply to your industry.
They might not be perfect or complete, but inventing your own new standard is a guarantee for legacy issues in the future. This remark is also valid for the software vendors in this domain. A proprietary data model might give you a competitive advantage.
Still, in the long term, there is always the need to connect with outside stakeholders.
Identify the RACI
To ensure a dataset is complete and well maintained, the concept of RACI could be used. RACI is the abbreviation for Responsible Accountable Consulted and Informed and a simplification of the RASCI Model, see also a responsibility assignment matrix.
In a data-driven environment, there is no data ownership anymore like you have for documents. The main reason that data ownership can no longer be used is that datasets can be consumed by anyone in the ecosystem. No longer only your department or the manufacturing or service department.
Data sets in a data-driven environment bring value when connected with other datasets in applications or dashboards.
A dataset describing the specification attributes of a part could be used in a spare part app and a service app. Of course, the dataset will be used in a different context – still, we need to ensure we can trust the data.
Therefore, per identified dataset, there should be governed by a kind of RACI concept. The RACI concept is a way to break the siloes in an organization.
Identify Inside / outside
There is a lot of fear that a connected, data-driven environment will expose Intellectual Property (IP). It came up in recent discussions. If you like storytelling and technology, read my old SmarTeam colleague Alex Bruskin's post: The Bilbo Baggins Threat to PLM Assets. Alex has written some "poetry" with a deep technical message behind it.
It is true that if your data set is too big, you have the challenge of exposing IP when connecting this dataset with others. Therefore, when building a data model, you should make it possible to have datasets pure for internal usage and datasets for sharing.
When you use the concept of RACI, the difference should be defined by the I(informed) – is it PLM-data or PIM-data for example?
Tracking relations
Suppose we follow up on the concept of datasets. In that case, it becomes clear that relations between the datasets are as crucial as the dataset. In traditional PLM applications, these relations are often predefined as part of the core data model/
For example, the EBOM parts have relationships between themselves and specification data – see image.
The MBOM parts have links with the supplier data or the manufacturing process.
The prepared relations in a PLM system allow people to implement the system relatively quickly to map their approaches to this taxonomy.
However, traditional PLM systems are based on a document-based (or file-based) taxonomy combined with related metadata. In a model-based and connected environment, we have to get rid of the document-based type of data.
Therefore, the datasets will be more granular, and there is a need to manage exponential more relations between datasets.
This is why you see the graph database coming up as a needed infrastructure for modern connected applications. If you haven't heard of a graph database yet, you are probably far from technology hypes. To understand the principles of a graph database you can read this article from neo4j: Graph Databases for Beginners: Why graph technology is the future
As you can see from the 2020 Gartner Hype Cycle for Artificial Intelligence this technology is at the top of the hype and conceptually the way to manage a connected enterprise. The discussion in this post also demonstrates that besides technology there is a lot of additional conceptual thinking needed before it can be implemented.
Although software vendors might handle the relations and datasets within their platform, the ultimate challenge will be sharing datasets with other platforms to get a connected ecosystem.
For example, the digital web picture shown above and introduced by Marc Halpern at the 2018 PDT conference shows this concept. Recently CIMdata discussed this topic in a similar manner: The Digital Thread is Really a Web, with the Engineering Bill of Materials at Its Center
(Note I am not sure if CIMdata has published a recording of this webinar – if so I will update the link)
Anyway, these are signs that we started to find the right visuals to imagine new concepts. The traditional digital thread pictures, like the one below, are, for me, impressions of the past as they are too rigid and focusing on some particular value streams.
From a distance, it looks like a connected enterprise should work like our brain. We story information on different abstraction levels. We keep incredibly many relations between information elements. As the brain is a biological organ, connections degrade or get lost. Or the opposite other relationships become so strong that we cannot change them anymore. ("I know I am always right")
Interestingly, the brain does not use the "single source of truth"-concept – there can be various "truths" inside a brain. This makes us human beings with all the good and the harmful effects of that.
As long as we realize there is no single source of truth.
In business and our technological world, we need sometimes the undisputed truth. Blockchain could be the basis for securing the right connections between datasets to guarantee the result is valid. I am curious if blockchain can scale to complex connected situations, although Moore's Law might ultimately help us here too(if still valid).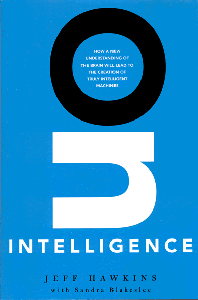 The topic is not new – in 2014 I wrote a post with the title: PLM is doomed unless …. Where I introduced the topic of owning and sharing in the context of the human brain. In the post, I refer to the book On Intelligence by Jeff Hawkins how tries to analyze what is human-based intelligence and how could we apply it to our technology concepts. Still a fascinating book worth reading if you have the time and opportunity.
Conclusion
A data-driven approach requires a more granular definition of information, leading to the concepts of datasets and managing relations between datasets. This is a fundamental difference compared to the past, where we were operating systems with information. Now we are heading towards connected platforms that provide a filtered set of real-time data to act upon.
I am curious to learn more about how people have solved the connected challenges and in what kind of granularity. Let us know!

About a year ago we started the PLM Global Green Alliance, further abbreviated as the PGGA. Rich McFall, the main driver behind the PGGA started the website, The PLM Green Alliance, to have a persistent place to share information.
Also, we launched the PLM Global Alliance LinkedIn group to share our intentions and create a community of people who would like to share knowledge through information or discussion.
Our mission statement is:
The mission of the new PLM Green Alliance is to create global connection, communication, and community between professionals who use, develop, market, or support Product Lifecycle Management (PLM) related technologies and software solutions that have value in addressing the causes and consequences of climate change due to human-generated greenhouse gas emissions. We are motivated by the technological challenge to help create a more sustainable and green future for our economies, industries, communities, and all life forms on our planet that depend on healthy ecosystems.
My motivation
My personal motivation to support and join the PGGA was driven by the wish to combine my PLM-world with interest to create a more sustainable society for anyone around the world. It is a challenging combination. For example, PLM is born in the Aerospace and Defense industries, probably not the most sustainable industries.
Having worked with some companies in the Apparel and Retail industry, I have seen that these industries care more about their carbon footprint. Perhaps because they are "volume-industries" closely connected to their consumers, these industries actively build practices to reduce their carbon footprint and impact societies. The sense or non-sense of recycling is such a topic to discuss and analyze.
At that time, I got inspired by a session during the PLM Roadmap / PDT 2019 conference.
Graham Aid's from the Ragn-Sells group was a call to action. Sustainability and a wealthy economy go together; however, we have to change our habits & think patterns.  You can read my review from this session in this blog post: The weekend after PLM Roadmap / PDT 2019 – Day 1
Many readers of this post have probably never heard of the Ragn-Sells group or followed up on a call for action.  I have the same challenge. Being motivated beyond your day-to-day business (the old ways of working) and giving these activities priority above exploring and learning more about applying sustainability in my PLM practices.
And then came COVID-19.
I think most of you have seen the image on the left, which started as a joke. However, looking back, we all have seen that COVID-19 has led to a tremendous push for using digital technologies to modernize existing businesses.
Personally, I was used to traveling every 2 – 3 weeks to a customer, now I have left my home office only twice for business. Meanwhile, I invested in better communication equipment and a place to work. And hé, it remains possible to work and communicate with people.
Onboarding new people, getting to know new people takes more social interaction than a camera can bring.
In the PGGA LinkedIn community, we had people joining from all over the world. We started to organize video meetings to discuss their expectations and interest in this group with some active members.
We learned several things from these calls.
First of all, finding a single timeslot that everyone worldwide could participate in is a challenge. A late Friday afternoon is almost midnight in Asia and morning in the US. And is Friday the best day – we do not know yet.
Secondly, we realized that posts published in our LinkedIn group did not appear in everyone's LinkedIn feed due to LinkedIn's algorithms. For professionals, LinkedIn becomes less and less attractive as the algorithms seem to prefer frequency/spam above content.
For that reason, we are probably moving to the PLM Green Alliance website and combine this environment with a space for discussion outside the LinkedIn scope. More to come on the PGGA website.
Finally, we will organize video discussion sessions to ask the participants to prepare themselves for a discussion. Any member of the PGGA can bring in the discussion topics.
It might be a topic you want to clarify or better understand.
What's next
For December 4th, we have planned a discussion meeting related to the Exponential Roadmap 2019 report, where  36  solutions to halve carbon emission by 2030 are discussed. In our video discussion, we want to focus on the chapter: Digital Industries.
We believe that this topic comes closest to our PLM domain and hopes that participants will share their thinking and potential activities within their companies.
You can download the Exponential Roadmap here or by clicking on the image. More details about the PLM Global Green Alliance you will find in the LinkedIn group. If you want to participate, let us know.
The PGGA website will be the place where more and more information will be collected per theme, to help you understand what is happening worldwide and the place where you can contribute to let us know what is happening at your side.
Conclusion
The PLM Global Green Alliance exists now for a year with 192 members. With approximately five percent active members, we have the motivation to grow our efforts and value. We learned from COVID-19 there is a need to become proactive as the costs of prevention are always lower than the costs of (trying) fixing afterward.
And each of us has the challenge to behave a little differently than before.
Will you be one of them ?
In the last two weeks, three events were leading to this post.
First, I read John Stark's recent book Products2019. A must-read for anyone who wants to understand the full reach of product lifecycle related activities. See my recent post: Products2019, a must-read if you are new to PLM
Afterwards, I talked with John, discussing the lack of knowledge and teaching of PLM, not to be confused by PLM capabilities and features.
Second, I participated in an exciting PI DX USA 2020 event. Some of the sessions and most of the roundtables provided insights to me and, hopefully, many other participants. You can get an impression in the post: The Weekend after PI DX 2020 USA.
A small disappointment in that event was the closing session with six vendors, as I wrote. I know it is evident when you put a group of vendors in the arena, it will be about scoring points instead of finding alignment. Still, having criticism does not mean blaming, and I am always open to having a dialogue. For that reason, I am grateful for their sponsorship and contribution.
Oleg Shilovitsky mentioned cleverly that this statement is a contradiction.
"How can you accuse PLM vendors of having a limited view on PLM and thanking them for their contribution?"
I hope the above explanation says it all, combined with the fact that I grew up in a Dutch culture of not hiding friction, meanwhile being respectful to others.
We cannot simplify PLM by just a better tool or technology or by 3D for everybody. There are so many more people and processes related to product lifecycle management involved in this domain if you want a real conference, however many of them will not sponsor events.
It is well illustrated in John Stark's book. Many disciplines are involved in the product lifecycle. Therefore, if you only focus on what you can do with your tool, it will lead to an incomplete understanding.
If your tool is a hammer, you hope to see nails everywhere around you to demonstrate your value
The thirds event was a LinkedIn post from John Stark – 16 groups needing Product Lifecycle Knowledge, which for me was a logical follow-up on the previous two events. I promised John to go through these 16 groups and provide my thoughts.
Please read his post first as I will not rewrite what has been said by John already.
CEOs and CTOs
John suggested that they should read his book, which might take more than eight hours. CEOs and CTOs, most of the time, do not read this type of book with so many details, so probably mission impossible.
They want to keep up with the significant trends and need to think about future business (model).
New digital and technical capabilities allow companies to move from a linear, coordinated business towards a resilient, connected business. This requires exploring future business models and working methods by experimenting in real-life, not Proof of Concept. Creating a learning culture and allowing experiments to fail is crucial, as you only learn by failing.
CDO, CIOs and Digital Transformation Executives
They are the crucial people to help the business to imagine what digital technologies can do. They should educate the board and the business teams about the power of having reliable, real-time data available for everyone connected. Instead of standardizing on systems and optimizing the siloes, they should assist and lead in new infrastructure for connected services, end-to-end flows delivered on connected platforms.
These concepts won't be realized soon. However, doing nothing is a big risk, as the traditional business will decline in a competitive environment. Time to act.
Departmental Managers
These are the people that should worry about their job in the long term. Their current mission might be to optimize their department within its own Profit & Loss budget. The future is about optimizing the information flow for the whole value chain, including suppliers and customers.
I wrote about it in "The Middle Management Dilemma." Departmental Managers should become more team leaders inspiring and supporting the team members instead of controlling the numbers.
Products Managers
This is a crucial role for the future, assuming a product manager is not only responsible for the marketing or development side of the product but also gets responsibility for understanding what happens with the product during production and sales performance. Understanding the full lifecycle performance and cost should be their mission, supported by a digital infrastructure.
Product Developers
They should read the book Products2019 to be aware there is so much related to their work. From this understanding, a product developer should ask the question:
"What can I do better to serve my internal and external customers ?"
This question will no arise in a hierarchical organization where people are controlled by managers that have a mission to optimize their silo. Product Developers should be trained and coached to operate in a broader context, which should be part of your company's mission. Too many people complain about usability in their authoring and data management systems without having a holistic understanding of why you need change processes and configuration management.
Product Lifecycle Management (PLM) deployers
Here I have a little bit of the challenge that this might be read as PLM-system users. However, it should be clear that we mean here people using product data at any moment along the product lifecycle, not necessarily in a single system.
This is again related to your company's management culture. In the ideal world, people work with a purpose and get informed on how their contribution fits the company's strategy and execution.
Unfortunately, in most hierarchical organizations, the strategy and total overview get lost, and people become measured resources.
New Hires and others
John continues with five other groups within the organization. I will not comment on them, as the answers are similar to the ones above – it is about organization and culture.
Educators and Students
This topic is very close to my heart, and one of the reasons I continue blogging about PLM practices. There is not enough attention to product development methodology or processes. Engineers can get many years of education in specific domains, like product design principles, available tools and technologies, performing physical and logical simulations.
Not so much time is spent on educating current best practices, business models for product lifecycle management.
Check in your country how many vendor-independent methodology-oriented training you can find. Perhaps the only consistent organization I know is CIMdata, where the challenge is that they deliver training to companies after students have graduated. It would be great if education institutes would embed serious time for product lifecycle management topics in their curriculum. The challenge, of course, the time and budget needed to create materials and, coming next, prioritizing this topic on the overall agenda.
I am happy to participate to a Specialized Master education program aiming at the Products and Buildings Digital Engineering Manager (INGENUM). This program organized by Arts Et Metiers in France helps create the overview for understanding PLM and BIM – in the French language as before COVID-19 this was an on-site training course in Paris.
Hopefully, there are more institutes offering PLM eductation – feel free to add them in the comments of this post.
Consultants, Integrators and Software Company Employees
Of course, it would be nice if everyone in these groups understands the total flow and processes within an organization and how they relate to each other. Too often, I have seen experts in a specific domain, for example, a 3D CAD-system having no clue about revisioning, the relation of CAD to the BOM, or the fundamentals of configuration management.
Consultants, Integrators and Software Company Employees have their own challenges as their business model is often looking for specialized skills they can sell to their clients, where a broader and general knowledge will come from experience on-the-job.
And if you are three years working full-time on a single project or perhaps work in three projects, your broader knowledge does not grow fast. You might become the hammer that sees nails everywhere.
For that reason, I recommend everyone in my ecosystem to invest your personal time to read related topics of interest. Read LinkedIn-posts from others and learn to differentiate between marketing messages and people willing to share experiences. Don't waste your time on the marketing messages and react and participate in the other discussions. A "Like" is not enough. Ask questions or add your insights.
In the context of my personal learning, I mentioned that I participated in the DigitalTwin-conference in the Netherlands this week. Unfortunately, due to the partial lockdown, mainly a virtual event.
I got several new insights that I will share with you soon. An event that illustrated Digital Twin as a buzzword might be hype, however several of the participants illustrated examples of where they applied or plan to apply Digital Twin concepts. A great touch with reality.
Another upcoming conference that will start next week in the PLM Roadmap 2020 – PDT conference. The theme: Digital Thread—the PLM Professionals' Path to Delivering Innovation, Efficiency, and Quality is not a marketing theme as you can learn from the agenda. Step by step we are learning here from each other.
Conclusion
John Stark started with the question of who should need Product Lifecycle Knowledge. In general, Knowledge is power, and it does not come for free. Either by consultancy, reading or training. Related to Product Lifecycle Management, everyone must understand the bigger picture. For executives as they will need to steer the company in the right direction. For everyone else to streamline the company and enjoy working in a profitable environment where you contribute and can even inspire others.
An organization is like a human body; you cannot have individual cells or organs that optimize themselves only – we have a name for that disease. Want to learn more? Read this poem: Who should be the boss?
This time a short post (for me) as I am in the middle the series "Learning from the past to understand the future" and currently collecting information for next week's post. However, recently Rob Ferrone, the original Digital Plumber, pointed me to an interesting post from Scott Taylor, the Data Whisperer.
In code: The Virtual Dutchman discovered the Data Whisperer thanks to the original Digital Plumber.
Scott's article with the title: "Data Management Hasn't Failed, but Data Management Storytelling Has" matches precisely the discussion we have in the PLM community.
Please read his article, and just replace the words Data Management by PLM, and it could have been written for our community. In a way, PLM is a specific application of data management, so not a real surprise.
Scott's conclusions give food for thought in the PLM community:
To win over business stakeholders, Data Management leadership must craft a compelling narrative that builds urgency, reinvigorates enthusiasm, and evangelizes WHY their programs enable the strategic intentions of their enterprise. If the business leaders whose support and engagement you seek do not understand and accept the WHY, they will not care about the HOW. When communicating to executive leadership, skip the technical details, the feature functionality, and the reference architecture and focus on:

Establishing an accessible vocabulary
Harmonizing to a common voice
Illuminating the business vision

When you tell your Data Management story with that perspective, it can end happily ever after.
It all resonates well with what I described in the PLM ROI Myth – it is clear that when people hear the word Myth, they have a bad connotation, same btw for PLM.
The fact that we still need to learn storytelling is because most of us are so much focused on technology and sometimes on discovering the new name for PLM in the future.
Last week I pointed to a survey from the PLMIG (PLM Interest Group) and XLifcycle, inviting you to help to define the future definition of PLM.
You are still welcome here: Towards a digital future: the evolving role of PLM in the future digital world.
Also, I saw a great interview with Martin Eigner on Minerva PLM TV interview by Jennifer Moore. Martin is well known in the PLM world and has done foundational work for our community
. According to Jennifer, he is considered as The Godfather of PLM.  This tittle fits nicely in today's post. Those who have seen his presentations in recent years will remember Martin is talking about SysLM (System Lifecycle Management) as the future for PLM.
It is an interesting recording to watch – click on the image above to see it. Martin explains nicely why we often do not get the positive feedback from PLM implementations – starting at minute 13 for those who cannot wait.
In the interview, you will discover we often talk too much about our discipline capabilities where the real discussion should be talking business. Strategy and objectives are discussed and decided at the management level of a company. By using storytelling, we can connect to these business objectives.
The end result will be more likely that a company understands why to invest significantly in PLM as now PLM is part of its competitiveness and future continuity.
Conclusion
I shared links to two interesting posts from the last weeks. Studying them will help you to create a broader view. We have to learn to tell the right story. People do not want PLM – they have personal objectives. Companies have business objectives, and they might lead to the need for a new and changing PLM. Connecting to the management in an organization, therefore, is crucial.
Next week again more about learning from the past to understand the future
Life goes on, and I hope you are all staying safe while thinking about the future. Interesting in the context of the future, there was a recent post from Lionel Grealou with the title: Towards PLM 4.0: Hyperconnected Asset Performance Management Framework.
Lionel gave a kind of evolutionary path for PLM. The path from PLM 1.0 (PDM) ending in a PLM 4.0 definition.  Read the article or click on the image to see an enlarged version to understand the logical order. Interesting to mention that PLM 4.0 is the end target, for sure there is a wishful mind-mapping with Industry 4.0.
When seeing this diagram, it reminded me of Marc Halpern's diagram that he presented during the PDT 2015 conference. Without much fantasy, you can map your company to one of the given stages and understand what the logical next step would be. To map Lionel's model with Marc's model, I would state PLM 4.0 aligns with Marc's column Collaborating.
In the discussion related to Lionel's post, I stated two points. First, an observation that most of the companies that I know remain in PLM 1.0 or 2.0, or in Marc's diagram, they are still trying to reach the level of Integrating.
Why is it so difficult to move to the next stage?
Oleg Shilovitsky, in a reaction to Lionel's post, confirmed this. In Why did manufacturing stuck in PLM 1.0 and PLM 2.0? Oleg points to several integration challenges, functional and technical. His take is that new technologies might be the answer to move to PLM 3.0, as you can read from his conclusion.
What is my conclusion?

There are many promising technologies, but integration is remaining the biggest problem for manufacturing companies in adopting PLM 3.0. The companies are struggling to expand upstream and downstream. Existing vendors are careful about the changes. At the same time, very few alternatives can be seen around. Cloud structure, new data management, and cloud infrastructure can simplify many integration challenges and unlock PLM 3.0 for future business upstream and especially downstream. Just my thoughts…
Completely disconnected from Lionel's post,  Angad Sorte from Plural Nordic AS wrote a LinkedIn post: Why PLM does not get attention from your CEO. Click on the image to see an enlarged version, that also neatly aligns with Industry 4.0. Coincidence, or do great minds think alike? Phil Collins would sing: It is in the air tonight
Angad's post is about the historical framing of PLM as a system, an engineering tool versus a business strategy. Angrad believes once you have a clear definition, it will be easier to explain the next steps for the business. The challenge here is: Do we need, or do we have a clear definition of PLM? It is a topic that I do not want to discuss anymore due to a variety of opinions and interpretations.  An exact definition will never lead to a CEO stating, "Now I know why we need PLM."
I believe there are enough business proof points WHY companies require a PLM-infrastructure as part of a profitable business. Depending on the organization, it might be just a collection of tools, and people do the work. Perhaps this is the practice in small enterprises?
In larger enterprises, the go-to-market strategy, the information needs, and related processes will drive the justification for PLM. But always in the context of a business transformation. Strategic consultancy firms are excellent in providing strategic roadmaps for their customers, indicating the need for a PLM-infrastructure as part of that.
Most of the time, they do not dive more in-depth as when it comes to implementation, other resources are needed.
What needs to be done in PLM 1.0 to 4.0 per level/stage is well described in all the diagrams on a high-level. The WHAT-domain is the domain of the PLM-vendors and implementers. They know what their tools and skillsets can do, and they will help the customer to implement such an environment.
The big illusion of all the evolutionary diagrams is that it gives a false impression of evolution.  Moving to the next level is not just switching on new or more technology and involve more people.
So the big question is HOW and WHEN to make progress.
HOW to make progress
In the past four years, I have learned that digital transformation in the domain of PLM is NOT an evolution. It is disruptive as the whole foundation for PLM changes. If you zoom in on the picture on the left, you will see the data model on the left, and the data model on the right is entirely different.
On the left side of the chasm, we have a coordinated environment based on data-structures (items, folders, tasks) to link documents.
On the right side of the chasm, we have a connected environment based on federated data elements and models (3D, Logical, and Simulation models).
I have been discussing this topic in the past two years at various PLM conferences and a year ago in my blog: The Challenges of a connected ecosystem for PLM
If you are interested in learning more about this topic, register for the upcoming virtual PLM Innovation Forum organized by TECHNIA. Registration is for free, and you will be able to watch the presentation, either live or recorded for 30 days.
At this moment, the detailed agenda has not been published, and I will update the link once the session is visible.  My presentation will not only focus on the HOW to execute a digital transformation, including PLM can be done, but also explain why NOW is the moment.
NOW to make progress
When the COVID19-related lockdown started, must of us thought that after the lockdown, we will be back in business as soon as possible. Now understanding the impact of the virus on our society, it is clear that we need to re-invent ourselves for a sustainable future, be more resilient.
It is now time to act and think differently as due to the lockdown, most of us have time to think.  Are you and your company looking forward to creating a better future? Or will you and your company try to do the same non-sustainable rat race of the past and being caught by the next crises.
McKinsey has been publishing several articles related to the impact of COVID19 and the article: Beyond coronavirus: The path to the next normal very insightful
As McKinsey never talks about PLM, therefore I want to guide you to think about more sustainable business.
Use a modern PLM-infrastructure, practices, and tools to remain competitive, meanwhile creating new or additional business models. Realizing concepts as digital twins, AR/VR-based business models require an internal transition in your company, the jump from coordinated to connected. Therefore, start investigating, experimenting in these new ways of working, and learn fast. This is why we created the PLM Green Alliance as a platform to share and discuss.
If you believe there is no need to be fast, I recommend you watch Rebecka Carlsson's presentation at the PLMIF event. The title of her presentation: Exponential Tech in Sustainability. Rebecca will share insights for business development about how companies can upgrade to new business models based on the new opportunities that come with sustainability and exponential tech.
The reason I recommend her presentation because she addresses the aspect of exponential thinking nicely. Rebecka states we are "programmed" to think local-linear as mankind. Exponential thinking goes beyond our experience. Something we are not used doing until with the COVID19-virus we discovered exponential growth of the number of infections.
Finally, and this I read this morning, Jan Bosch wrote an interesting post: Why Agile Matters, talking about the fact that during the design and delivery of the product to the market, the environment and therefore the requirements might change. Read his post, unless as Jan states:
Concluding, if you're able to perfectly predict the optimal set of requirements for a system or product years ahead of the start of production or deployment and if you're able to accurately predict the effect of each requirement on the user, the customer and the quality attributes of the system, then you don't need Agile.
What I like about Jan's post is the fact that we should anticipate changing requirements. This statement combined with Rebecka's call for being ready for exponential change, with an emerging need for sustainability, might help you discuss in your company how a modern New Product Introduction process might look like, including requirements for a sustainable future that might come in later (per current situation) or can become a practice for the future
Conclusion
Now is the disruptive moment to break with the old ways of working.  Develop plans for the new Beyond-COVID19-society.  Force yourselves to work in more sustainable modes (digital/virtual), develop sustainable products or services (a circular economy), and keep on learning. Perhaps we will meet virtually during the upcoming PLM Innovation Forum?
Note: You have reached the end of this post, which means you took the time to read it all. Now if you LIKE or DISLIKE the content, share it in a comment. Digital communication is the future. Just chasing for Likes is a skin-deep society. We need arguments.
Looking forward to your feedback.
Meanwhile, two weeks of a partial lockdown have passed here in the Netherlands, and we have at least another 3 weeks to go according to the Dutch government. The good thing in our country, decisions, and measures are made based on the advice of experts as we cannot rely on politicians as experts.
I realize that despite the discomfort for me, for many other people in other countries, it is a tragedy. My mental support to all of you, wherever you are.
So what has happened since Time to Think (and act differently)?
All Hands On Deck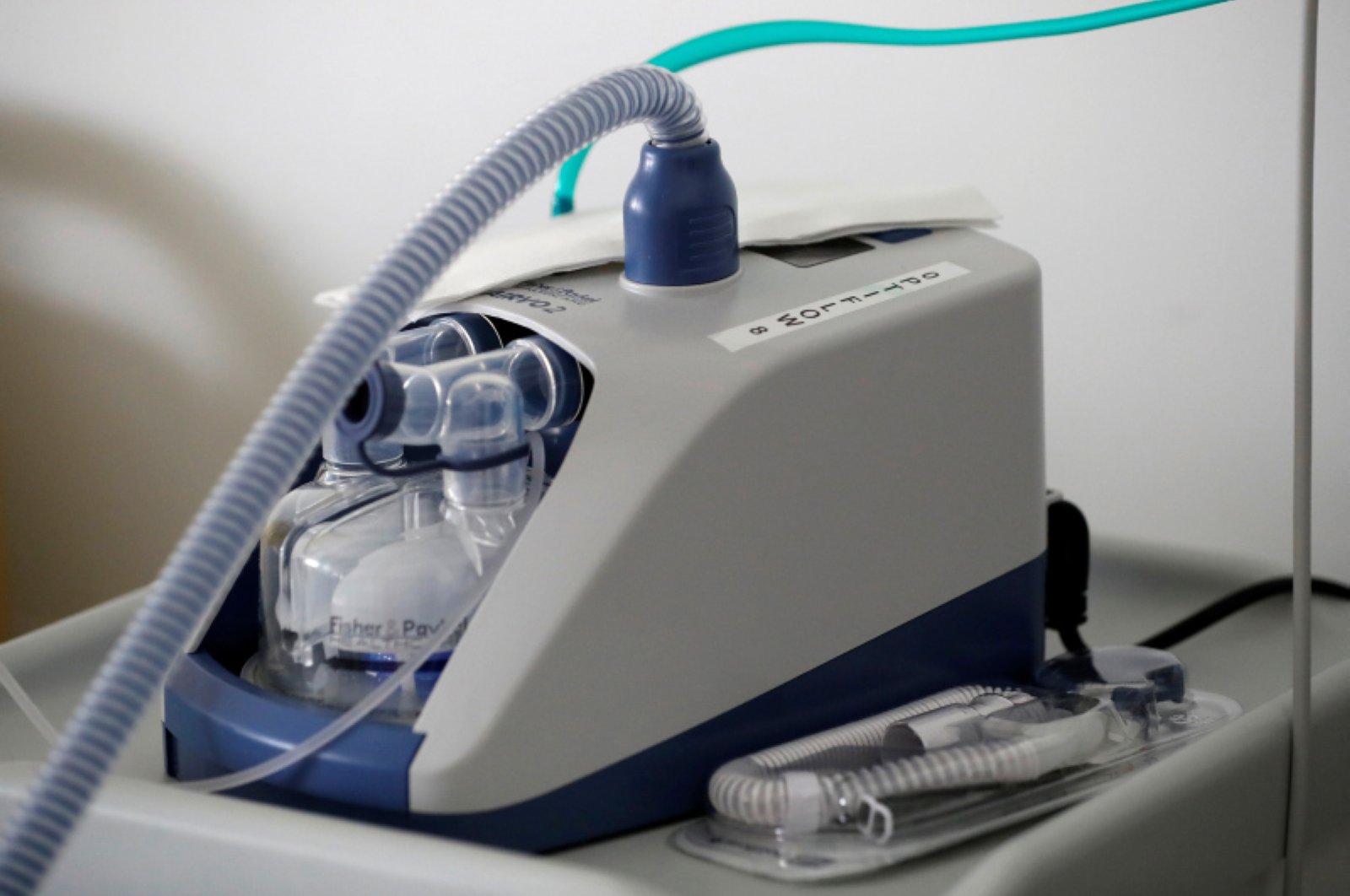 In the past two weeks, it has become clear that a global pandemic as this one requires an "All Hands On Deck" mentality to support the need for medical supplies and in particular respiration devices, so-called ventilators. Devices needed to save the lives of profoundly affected people. I have great respect for the "hands" that are doing the work in infectious environments.
Due to time pressure, innovative thinking is required to reach quick results in many countries. Companies and governmental organizations have created consortia to address the urgent need for ventilators. You will not see so much PR from these consortia as they are too busy doing the real work.
Still, you see from many of the commercial participants their marketing messages, why, and how they contribute to these activities.
One of the most promoted capabilities is PLM collaboration on the cloud as there is a need for real-time collaboration between people that are under lockdown. They have no time setting-up environments and learning new tools to use for collaboration.
For me, these are grand experiments, can a group of almost untrained people corporate fast in a new environment.
For sure, offering free cloud software, PLM, online CAD or 3D Printing, seems like a positive and compassionate gesture from these vendors. However, this is precisely the wrong perception in our PLM-world – the difficulty with PLM does not lie necessary in the tools.
It is about learning to collaborate outside your silo.
Instead of "wait till I am done" it should become "this is what I have so far – use it for your progress". This is a behavior change.
Do we have time for behavioral changes at this moment? Time will tell if the myth will become a reality so fast.
A lot of thinking
The past two weeks were weeks of thinking and talking a lot with PLM-interested persons along the globe using virtual meetings.
As long as the lockdowns will be there I keep on offering free of charge PLM coaching for individuals who want to understand the future of PLM.
Through all these calls, I really became THE VirtualDutchman in many of these meetings (thanks Jagan for the awareness).
I realized that there is a lot of value in virtual meetings, in particular with the video option on. Although I believe video works well when you had met before as most of my current meetings were with people, I have met before face-to-face. Hence, you know each other facial expressions already.
I am a big fan of face-to-face meetings as I learned in the past 20 years that despite all the technology and methodology issues, the human factor is essential. We are not rational people; we live and decide by emotions.
Still, I conclude that in the future, I could do with less travel, as I see the benefits from current virtual meetings.
Less face-to-face meetings will help me to work on a more sustainable future as I am aware of the impact flying has on the environment. Also, talking with other people, there is the notion that after the lockdowns, virtual conferencing might become more and more a best practice. Good for the climate, the environment, and time savings – bad for traditional industries like aircraft carriers, taxis, and hotels. I will not say 100 % goodbye but reduce.
A Virtual PLM conference!
I was extremely excited to participate in the upcoming PLM Innovation Forum (PLMIF) starting on April 28th, organized by TECHNIA. I have been visiting the event in the past a few times in Stockholm. It was a great place to meet many of the people from my network.
This time I am even more excited as the upcoming PLMIF will be a VIRTUAL conference with all the aspects of a real conference – read more about the conference here.
There will be an auditorium where lectures will be given, there are virtual booths, and it will be a place to network virtually. In my next post, I hope to zoom in on the conference.
Sustainability, a circular economy, and modern PLM should go together. Since 2014, these topics have been on the agenda of the joint CIMdata Roadmap/PDT conferences. Speakers like Amir Rashid KTH Sweden, Ken Webster Ellen MacArthur Foundation, and many others have been talking about the circular economy.
The Scandinavian mindset for an inclusive society for people and the environment for sure, has influenced the agenda. The links above lead to some better understanding of what is meant by a circular economy and a sustainable future, as also the short YouTube movie below:
The circular economy is crucial for a sustainable future. Therefore, I am looking forward to participating in the upcoming PLM Innovation Forum on April 28th, where it will be all about digitalization for sustainable product development and manufacturing. Hopefully, with the right balance towards the WHY-side of our brain, not so much about WHAT.
You are welcomed to register for free here: the virtual PLM Innovation Forum – we might meet there (virtually).
The PLM Green Alliance
The PLM Green Alliance had been announced some months ago, started by Rich McFall and supported by  Bjorn Fidjeland,  Oleg Shilovitsky, and me.
It was the first step to proactively bringing people together to discuss topics like reducing our carbon footprint, sharing and brainstorming about innovations that will lead to a sustainable future for ourselves and our children, grand-grand-children. The idea behind the PLM Green Alliance is that a proactive approach is much cheaper in the long term as we can still evaluate and discuss options.
This brings me back to the All hands On Deck approach we currently use for fighting the COVID-19 virus.
In a crisis mode, the damage to the people and the economy is severe. Besides, in a crisis mode, a lot of errors will be made, but don't blame or joke about these people that are trying. Without failure, there is no learning.
We are in a potential time of disruption as the image shows below, but we do not have the complete answers for the future
Think about how you could pro-actively work on a sustainable future for all of us. This will be my personal target, combined with explaining and coaching companies related to topics of modern PLM, during the current lockdown and hopefully long after. The PLM Green Alliance is eager to learn from you and your companies where they are contributing to a more sustainable and greener future.
Do not feel your contribution is not needed, as according to research done by the Carr Center's Erica Chenoweth: The '3.5% rule': How a small minority can change the world. It could be an encouragement to act instead of watching who will determine your future.
Conclusion
While learning to live in a virtual world, we might be realizing that the current crisis is an opportunity to switch faster to a more sustainable and inclusive society. For PLM moving to data-driven, cloud-based environments, using a Model-Based approach along the whole lifecycle, is a path to reduce friction when delivering innovations. From years to weeks? Something we wished to have today already. Stay safe!