You are currently browsing the tag archive for the 'Business Change' tag.
This time a short post (for me) as I am in the middle the series "Learning from the past to understand the future" and currently collecting information for next week's post. However, recently Rob Ferrone, the original Digital Plumber, pointed me to an interesting post from Scott Taylor, the Data Whisperer.
In code: The Virtual Dutchman discovered the Data Whisperer thanks to the original Digital Plumber.
Scott's article with the title: "Data Management Hasn't Failed, but Data Management Storytelling Has" matches precisely the discussion we have in the PLM community.
Please read his article, and just replace the words Data Management by PLM, and it could have been written for our community. In a way, PLM is a specific application of data management, so not a real surprise.
Scott's conclusions give food for thought in the PLM community:
To win over business stakeholders, Data Management leadership must craft a compelling narrative that builds urgency, reinvigorates enthusiasm, and evangelizes WHY their programs enable the strategic intentions of their enterprise. If the business leaders whose support and engagement you seek do not understand and accept the WHY, they will not care about the HOW. When communicating to executive leadership, skip the technical details, the feature functionality, and the reference architecture and focus on:

Establishing an accessible vocabulary
Harmonizing to a common voice
Illuminating the business vision

When you tell your Data Management story with that perspective, it can end happily ever after.
It all resonates well with what I described in the PLM ROI Myth – it is clear that when people hear the word Myth, they have a bad connotation, same btw for PLM.
The fact that we still need to learn storytelling is because most of us are so much focused on technology and sometimes on discovering the new name for PLM in the future.
Last week I pointed to a survey from the PLMIG (PLM Interest Group) and XLifcycle, inviting you to help to define the future definition of PLM.
You are still welcome here: Towards a digital future: the evolving role of PLM in the future digital world.
Also, I saw a great interview with Martin Eigner on Minerva PLM TV interview by Jennifer Moore. Martin is well known in the PLM world and has done foundational work for our community
. According to Jennifer, he is considered as The Godfather of PLM.  This tittle fits nicely in today's post. Those who have seen his presentations in recent years will remember Martin is talking about SysLM (System Lifecycle Management) as the future for PLM.
It is an interesting recording to watch – click on the image above to see it. Martin explains nicely why we often do not get the positive feedback from PLM implementations – starting at minute 13 for those who cannot wait.
In the interview, you will discover we often talk too much about our discipline capabilities where the real discussion should be talking business. Strategy and objectives are discussed and decided at the management level of a company. By using storytelling, we can connect to these business objectives.
The end result will be more likely that a company understands why to invest significantly in PLM as now PLM is part of its competitiveness and future continuity.
Conclusion
I shared links to two interesting posts from the last weeks. Studying them will help you to create a broader view. We have to learn to tell the right story. People do not want PLM – they have personal objectives. Companies have business objectives, and they might lead to the need for a new and changing PLM. Connecting to the management in an organization, therefore, is crucial.
Next week again more about learning from the past to understand the future
Life goes on, and I hope you are all staying safe while thinking about the future. Interesting in the context of the future, there was a recent post from Lionel Grealou with the title: Towards PLM 4.0: Hyperconnected Asset Performance Management Framework.
Lionel gave a kind of evolutionary path for PLM. The path from PLM 1.0 (PDM) ending in a PLM 4.0 definition.  Read the article or click on the image to see an enlarged version to understand the logical order. Interesting to mention that PLM 4.0 is the end target, for sure there is a wishful mind-mapping with Industry 4.0.
When seeing this diagram, it reminded me of Marc Halpern's diagram that he presented during the PDT 2015 conference. Without much fantasy, you can map your company to one of the given stages and understand what the logical next step would be. To map Lionel's model with Marc's model, I would state PLM 4.0 aligns with Marc's column Collaborating.
In the discussion related to Lionel's post, I stated two points. First, an observation that most of the companies that I know remain in PLM 1.0 or 2.0, or in Marc's diagram, they are still trying to reach the level of Integrating.
Why is it so difficult to move to the next stage?
Oleg Shilovitsky, in a reaction to Lionel's post, confirmed this. In Why did manufacturing stuck in PLM 1.0 and PLM 2.0? Oleg points to several integration challenges, functional and technical. His take is that new technologies might be the answer to move to PLM 3.0, as you can read from his conclusion.
What is my conclusion?

There are many promising technologies, but integration is remaining the biggest problem for manufacturing companies in adopting PLM 3.0. The companies are struggling to expand upstream and downstream. Existing vendors are careful about the changes. At the same time, very few alternatives can be seen around. Cloud structure, new data management, and cloud infrastructure can simplify many integration challenges and unlock PLM 3.0 for future business upstream and especially downstream. Just my thoughts…
Completely disconnected from Lionel's post,  Angad Sorte from Plural Nordic AS wrote a LinkedIn post: Why PLM does not get attention from your CEO. Click on the image to see an enlarged version, that also neatly aligns with Industry 4.0. Coincidence, or do great minds think alike? Phil Collins would sing: It is in the air tonight
Angad's post is about the historical framing of PLM as a system, an engineering tool versus a business strategy. Angrad believes once you have a clear definition, it will be easier to explain the next steps for the business. The challenge here is: Do we need, or do we have a clear definition of PLM? It is a topic that I do not want to discuss anymore due to a variety of opinions and interpretations.  An exact definition will never lead to a CEO stating, "Now I know why we need PLM."
I believe there are enough business proof points WHY companies require a PLM-infrastructure as part of a profitable business. Depending on the organization, it might be just a collection of tools, and people do the work. Perhaps this is the practice in small enterprises?
In larger enterprises, the go-to-market strategy, the information needs, and related processes will drive the justification for PLM. But always in the context of a business transformation. Strategic consultancy firms are excellent in providing strategic roadmaps for their customers, indicating the need for a PLM-infrastructure as part of that.
Most of the time, they do not dive more in-depth as when it comes to implementation, other resources are needed.
What needs to be done in PLM 1.0 to 4.0 per level/stage is well described in all the diagrams on a high-level. The WHAT-domain is the domain of the PLM-vendors and implementers. They know what their tools and skillsets can do, and they will help the customer to implement such an environment.
The big illusion of all the evolutionary diagrams is that it gives a false impression of evolution.  Moving to the next level is not just switching on new or more technology and involve more people.
So the big question is HOW and WHEN to make progress.
HOW to make progress
In the past four years, I have learned that digital transformation in the domain of PLM is NOT an evolution. It is disruptive as the whole foundation for PLM changes. If you zoom in on the picture on the left, you will see the data model on the left, and the data model on the right is entirely different.
On the left side of the chasm, we have a coordinated environment based on data-structures (items, folders, tasks) to link documents.
On the right side of the chasm, we have a connected environment based on federated data elements and models (3D, Logical, and Simulation models).
I have been discussing this topic in the past two years at various PLM conferences and a year ago in my blog: The Challenges of a connected ecosystem for PLM
If you are interested in learning more about this topic, register for the upcoming virtual PLM Innovation Forum organized by TECHNIA. Registration is for free, and you will be able to watch the presentation, either live or recorded for 30 days.
At this moment, the detailed agenda has not been published, and I will update the link once the session is visible.  My presentation will not only focus on the HOW to execute a digital transformation, including PLM can be done, but also explain why NOW is the moment.
NOW to make progress
When the COVID19-related lockdown started, must of us thought that after the lockdown, we will be back in business as soon as possible. Now understanding the impact of the virus on our society, it is clear that we need to re-invent ourselves for a sustainable future, be more resilient.
It is now time to act and think differently as due to the lockdown, most of us have time to think.  Are you and your company looking forward to creating a better future? Or will you and your company try to do the same non-sustainable rat race of the past and being caught by the next crises.
McKinsey has been publishing several articles related to the impact of COVID19 and the article: Beyond coronavirus: The path to the next normal very insightful
As McKinsey never talks about PLM, therefore I want to guide you to think about more sustainable business.
Use a modern PLM-infrastructure, practices, and tools to remain competitive, meanwhile creating new or additional business models. Realizing concepts as digital twins, AR/VR-based business models require an internal transition in your company, the jump from coordinated to connected. Therefore, start investigating, experimenting in these new ways of working, and learn fast. This is why we created the PLM Green Alliance as a platform to share and discuss.
If you believe there is no need to be fast, I recommend you watch Rebecka Carlsson's presentation at the PLMIF event. The title of her presentation: Exponential Tech in Sustainability. Rebecca will share insights for business development about how companies can upgrade to new business models based on the new opportunities that come with sustainability and exponential tech.
The reason I recommend her presentation because she addresses the aspect of exponential thinking nicely. Rebecka states we are "programmed" to think local-linear as mankind. Exponential thinking goes beyond our experience. Something we are not used doing until with the COVID19-virus we discovered exponential growth of the number of infections.
Finally, and this I read this morning, Jan Bosch wrote an interesting post: Why Agile Matters, talking about the fact that during the design and delivery of the product to the market, the environment and therefore the requirements might change. Read his post, unless as Jan states:
Concluding, if you're able to perfectly predict the optimal set of requirements for a system or product years ahead of the start of production or deployment and if you're able to accurately predict the effect of each requirement on the user, the customer and the quality attributes of the system, then you don't need Agile.
What I like about Jan's post is the fact that we should anticipate changing requirements. This statement combined with Rebecka's call for being ready for exponential change, with an emerging need for sustainability, might help you discuss in your company how a modern New Product Introduction process might look like, including requirements for a sustainable future that might come in later (per current situation) or can become a practice for the future
Conclusion
Now is the disruptive moment to break with the old ways of working.  Develop plans for the new Beyond-COVID19-society.  Force yourselves to work in more sustainable modes (digital/virtual), develop sustainable products or services (a circular economy), and keep on learning. Perhaps we will meet virtually during the upcoming PLM Innovation Forum?
Note: You have reached the end of this post, which means you took the time to read it all. Now if you LIKE or DISLIKE the content, share it in a comment. Digital communication is the future. Just chasing for Likes is a skin-deep society. We need arguments.
Looking forward to your feedback.
Meanwhile, two weeks of a partial lockdown have passed here in the Netherlands, and we have at least another 3 weeks to go according to the Dutch government. The good thing in our country, decisions, and measures are made based on the advice of experts as we cannot rely on politicians as experts.
I realize that despite the discomfort for me, for many other people in other countries, it is a tragedy. My mental support to all of you, wherever you are.
So what has happened since Time to Think (and act differently)?
All Hands On Deck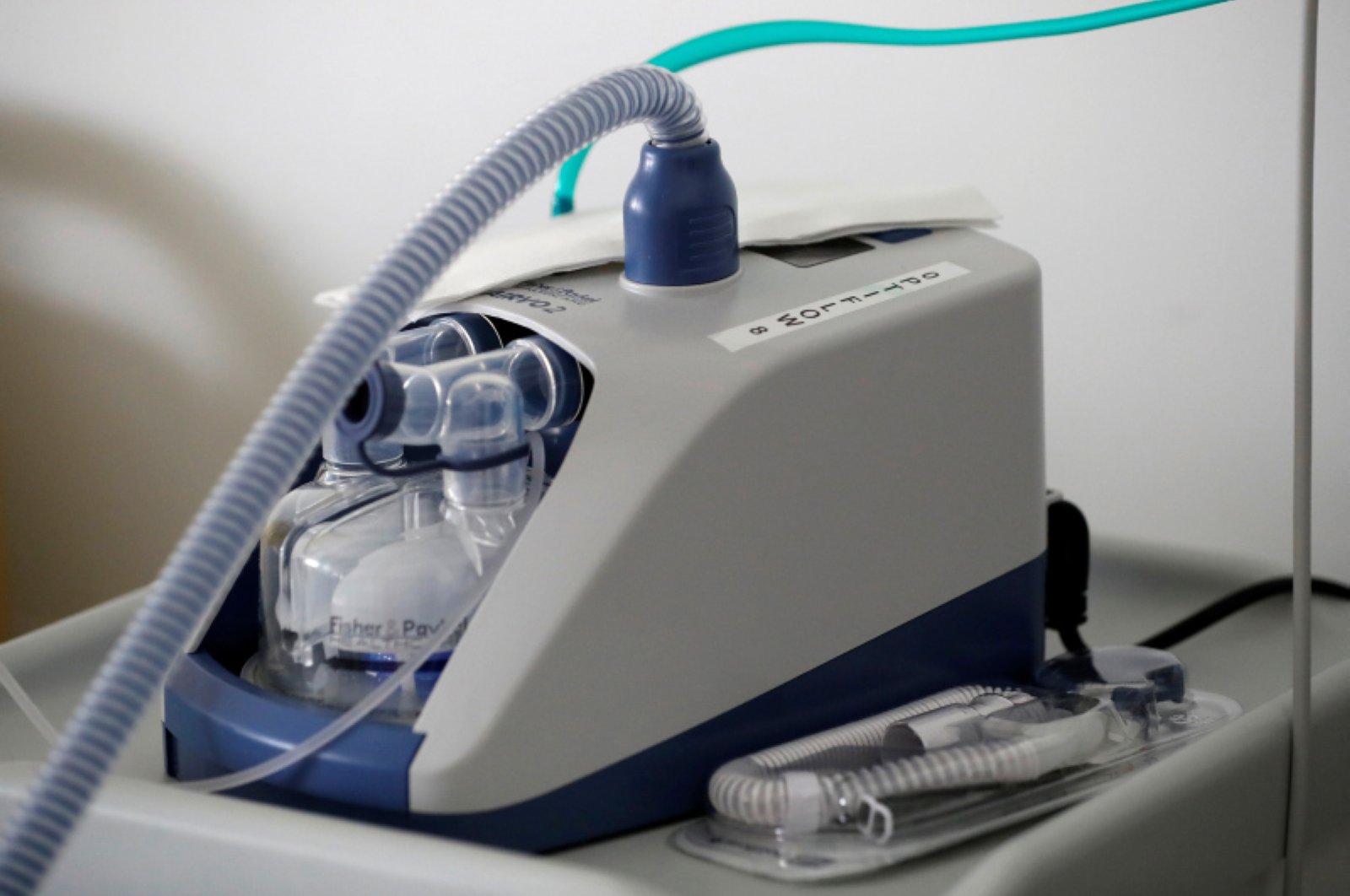 In the past two weeks, it has become clear that a global pandemic as this one requires an "All Hands On Deck" mentality to support the need for medical supplies and in particular respiration devices, so-called ventilators. Devices needed to save the lives of profoundly affected people. I have great respect for the "hands" that are doing the work in infectious environments.
Due to time pressure, innovative thinking is required to reach quick results in many countries. Companies and governmental organizations have created consortia to address the urgent need for ventilators. You will not see so much PR from these consortia as they are too busy doing the real work.
Still, you see from many of the commercial participants their marketing messages, why, and how they contribute to these activities.
One of the most promoted capabilities is PLM collaboration on the cloud as there is a need for real-time collaboration between people that are under lockdown. They have no time setting-up environments and learning new tools to use for collaboration.
For me, these are grand experiments, can a group of almost untrained people corporate fast in a new environment.
For sure, offering free cloud software, PLM, online CAD or 3D Printing, seems like a positive and compassionate gesture from these vendors. However, this is precisely the wrong perception in our PLM-world – the difficulty with PLM does not lie necessary in the tools.
It is about learning to collaborate outside your silo.
Instead of "wait till I am done" it should become "this is what I have so far – use it for your progress". This is a behavior change.
Do we have time for behavioral changes at this moment? Time will tell if the myth will become a reality so fast.
A lot of thinking
The past two weeks were weeks of thinking and talking a lot with PLM-interested persons along the globe using virtual meetings.
As long as the lockdowns will be there I keep on offering free of charge PLM coaching for individuals who want to understand the future of PLM.
Through all these calls, I really became THE VirtualDutchman in many of these meetings (thanks Jagan for the awareness).
I realized that there is a lot of value in virtual meetings, in particular with the video option on. Although I believe video works well when you had met before as most of my current meetings were with people, I have met before face-to-face. Hence, you know each other facial expressions already.
I am a big fan of face-to-face meetings as I learned in the past 20 years that despite all the technology and methodology issues, the human factor is essential. We are not rational people; we live and decide by emotions.
Still, I conclude that in the future, I could do with less travel, as I see the benefits from current virtual meetings.
Less face-to-face meetings will help me to work on a more sustainable future as I am aware of the impact flying has on the environment. Also, talking with other people, there is the notion that after the lockdowns, virtual conferencing might become more and more a best practice. Good for the climate, the environment, and time savings – bad for traditional industries like aircraft carriers, taxis, and hotels. I will not say 100 % goodbye but reduce.
A Virtual PLM conference!
I was extremely excited to participate in the upcoming PLM Innovation Forum (PLMIF) starting on April 28th, organized by TECHNIA. I have been visiting the event in the past a few times in Stockholm. It was a great place to meet many of the people from my network.
This time I am even more excited as the upcoming PLMIF will be a VIRTUAL conference with all the aspects of a real conference – read more about the conference here.
There will be an auditorium where lectures will be given, there are virtual booths, and it will be a place to network virtually. In my next post, I hope to zoom in on the conference.
Sustainability, a circular economy, and modern PLM should go together. Since 2014, these topics have been on the agenda of the joint CIMdata Roadmap/PDT conferences. Speakers like Amir Rashid KTH Sweden, Ken Webster Ellen MacArthur Foundation, and many others have been talking about the circular economy.
The Scandinavian mindset for an inclusive society for people and the environment for sure, has influenced the agenda. The links above lead to some better understanding of what is meant by a circular economy and a sustainable future, as also the short YouTube movie below:
The circular economy is crucial for a sustainable future. Therefore, I am looking forward to participating in the upcoming PLM Innovation Forum on April 28th, where it will be all about digitalization for sustainable product development and manufacturing. Hopefully, with the right balance towards the WHY-side of our brain, not so much about WHAT.
You are welcomed to register for free here: the virtual PLM Innovation Forum – we might meet there (virtually).
The PLM Green Alliance
The PLM Green Alliance had been announced some months ago, started by Rich McFall and supported by  Bjorn Fidjeland,  Oleg Shilovitsky, and me.
It was the first step to proactively bringing people together to discuss topics like reducing our carbon footprint, sharing and brainstorming about innovations that will lead to a sustainable future for ourselves and our children, grand-grand-children. The idea behind the PLM Green Alliance is that a proactive approach is much cheaper in the long term as we can still evaluate and discuss options.
This brings me back to the All hands On Deck approach we currently use for fighting the COVID-19 virus.
In a crisis mode, the damage to the people and the economy is severe. Besides, in a crisis mode, a lot of errors will be made, but don't blame or joke about these people that are trying. Without failure, there is no learning.
We are in a potential time of disruption as the image shows below, but we do not have the complete answers for the future
Think about how you could pro-actively work on a sustainable future for all of us. This will be my personal target, combined with explaining and coaching companies related to topics of modern PLM, during the current lockdown and hopefully long after. The PLM Green Alliance is eager to learn from you and your companies where they are contributing to a more sustainable and greener future.
Do not feel your contribution is not needed, as according to research done by the Carr Center's Erica Chenoweth: The '3.5% rule': How a small minority can change the world. It could be an encouragement to act instead of watching who will determine your future.
Conclusion
While learning to live in a virtual world, we might be realizing that the current crisis is an opportunity to switch faster to a more sustainable and inclusive society. For PLM moving to data-driven, cloud-based environments, using a Model-Based approach along the whole lifecycle, is a path to reduce friction when delivering innovations. From years to weeks? Something we wished to have today already. Stay safe!

People, wherever you are, we are in a kind of lockdown. Some countries more restricted than others. Still, the challenge will be for most of us how to survive in two perhaps three months of being locked in your home and make the best of it. As I am not a virus expert, I will not give you any recommendations on this topic. As a PLM geek, I want to share with you the opportunities I see for the upcoming months.
A crisis is an opportunity
Most of us should be lucky that we do not live in the same situation as twenty years ago. At that time, internet connectivity was expensive and slow. Meaning working from home would mean isolation from the rest of the world. The positive point now is that we can be connected virtually without travel, without face-to-face meetings, and we are pushed to do so. This external push is an interesting point for me.
The traditional attitude for my PLM engagements was that face-to-face meetings are crucial for creating a human connection and trust. Now I ask myself is this a behavior of the past that should become obsolete in the future. Probably we cannot afford this approach anymore in the future if we take sustainability and the environment into consideration. We live now in a globally connected world, but should we act still in the old way?
Perhaps not. Let's look at some of the examples that it is time to shift behaviors.
We might think in the Western world we know it all due to our dominance in the past hundred years. However, when you study history, you will see civilizations come to power and after hundreds of years, they lose power because they kill themselves internally. Apparently, a typical human property that will not disappear – still interesting to analyze when considering a globally connected world. Where is the point of gravity today?
Interestingly, the ancient Chinese population already knew that a crisis was an opportunity, as I am being told. The Chinese characters for crisis mean danger and opportunity, respectively, according to Wiki – see the image above. Joe Barkai was one of the first in my network that took action to explain that instead of focusing on the loss of what is happening now, we should take the opportunity to be better prepared for the future. You can read his post here: The Corona virus and your company's brand. And these kinds of messages are popping up more frequently now. Let's stay safe while thinking and preparing for the future.
Now a PLM related example.
Remember what the FFF is happening?
Two-three weeks ago, we had a vivid discussion in our PLM and CM community based on the famous FFF mnemonic. What the FFF is happening was a post sharing my point of view, and there were a lot of reactions from different people.
The purpose of my post was to explain that the whole discussion was based on paradigms that drawings are defining the part. Because of that, we have a methodology to decide if YES or NO we need a new part number or revision. To me, this practice should no longer be a discussion.
A part has a unique identifier, and a document has a unique identifier. In PLM-systems, the information is managed by relations, no longer by identifiers – who knows the exact unique identifier? In a PLM-system information is connected, and the attributes of the part and document will tell you the details of the type of information. "Intelligent or meaningful" identifiers are in such an environment no longer relevant. Think about that…..
In the comments of my post, Jesse Leal was confirming this statement:
This in contrary to Joe Brouwer, who you might have noticed, always is spitting his opinion that the good old days of the draftsman are gone, Boeing made a tremendous mistake and that PLM is fake. This all combined with hyperlinks to his products and opinions. The comment below says it all:
Two points to observe in this response:
"Hey, Bob, send me the new digital identifier".
This statement assumes that if a person needs to retrieve information from someone else, they need to contact this person (Bob).
Bob then needs to drop his current work and answer to the response and send the latest version of a drawing? This is old school. In a PLM-system, information should be connected, and if Bob has released his latest drawing (no matter if it is FFF), any user could find the latest approved version, not even having to look at the identifier (which could be meaningless) but by following the relations between products, parts, and documents.
This is PLM!
One of the benefits, Bob does not get disturbed during the day by these kinds of questions and can focus on his critical work as an expert.
Second, if you need to sit with a designer to understand PLM, then you are probably talking with the wrong person. Designers work in the context of PDM. When we speak about PLM, we are talking about a broader scope beyond engineering and design.
This is a common mistake in a lot of marketing stories. Companies that focus on the design space only, some EBOM-integrations with CAD-systems, are most of the time focusing on PDM. When Agile PLM came out (later Oracle E9) and later Aras without CAD-integrations, these companies were focusing on the flow of information inside the company, not necessarily driven by CAD. Of course, the traditional PLM companies combine CAD integration with other capabilities. Dassault Systèmes, Siemens, and PTC all have a strong relationship with their native CAD-systems. However, their offerings go way beyond CAD-integrations e.g. end-to-end governance, change processes and an item-centric backbone.
The diagram above explains the basics for the future. In a push-mode, the person in the middle has the responsibility to distribute information and ensure it remains accurate for all stakeholders. This makes this person crucial (good job security) but extremely inefficient compared to people working in the pull-mode, being responsible for getting the accurate data themselves. It may be clear the pull-mode is the model of a digital enterprise.
So if you have the time now, take this time to rethink how well your company is ready for a digital future. Companies that currently rely on Bob are in trouble as Bob is currently sitting at home. Companies that have learned to shift from the push-mode to the pull-mode could continue working as planned, as they do not need Bob. And don't worry about your job. If you are in Bob's position you will lose your job over time. However, when you keep on evolving, learning and adding value to your company, you will be always needed – don't lock yourself in.
If you want to be inspired more in this area, read Jan Bosch's post: This is not the end . Here Jan mentions the opportunity to move to digital practices (and more) – get out of our traditional patterns
What can you do?
Even though COVID-19 has, and will have, a dramatic impact on our society, this is also the moment to rewire some of our processes. Because there was never time to think and act due to the running business. It reminded me of the financial crisis in 2008, when the market for PLM vendors was terrible, no significant sales for them as companies could not invest.
However, for me, 2008 was an extremely busy year, thanks to all kinds of regulations from governments. There was time and budget to support employees to raise their skills and PLM was one of these domains. That year I conducted many workshops. It was also the year that I started my blog virtualdutchman.com.
Now we are in a similar situation and probably worse as now we are locked to our homes. However, we are also better connected. Imagine this situation without the internet. Now we can learn even better.
So let's benefit from this connectivity and use the lockdown time to learn, think, and discuss with peers. Challenge and involve the management of your company how they see and lead to the future.

In that context, I am happy to spend on average one day per week on free conference calls if you need clarification or support for your PLM-related ideas.
Contact me through a personal message on LinkedIn, and we will find a way to connect.
Conclusion
This decade will be decisive for many of us. At the beginning of this year, I wrote PLM 2020- The next decade (4 challenges). With my narrow PLM-mind, I overlooked viruses. Bill Gates did not do that, as you can see from his 2015 TED talk: The next outbreak? We're not ready. Bill also explains that our traditional thinking patterns should change in a globally connected world.
I wish you all the time to think and educate yourself and prepare for a changed future. Stay safe inside, stay healthy, knowing for some of you it will be a big challenge.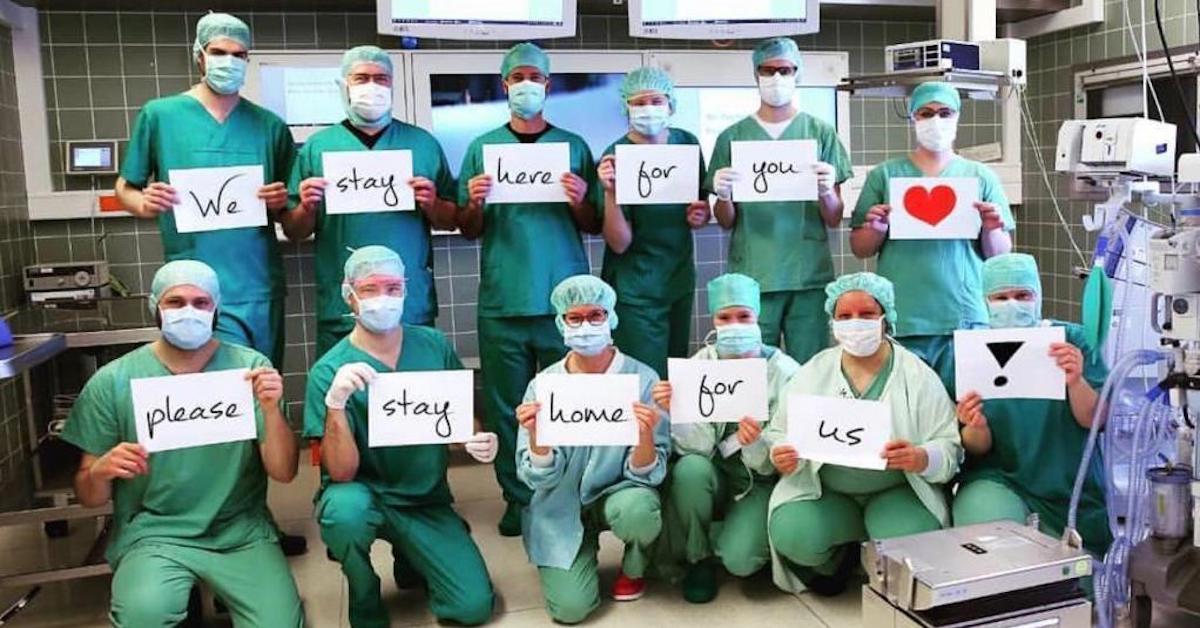 At the beginning of this week, I was attending the 9th edition of the PI conference in London. Where it started as a popular conference with 300 – 400 attendees at its best, we were now back to a smaller number of approximately 100 attendees.
It illustrates that PLM as a standalone topic is no longer attracts a broad audience as Marketkey (the organization of the conference) confirms. The intention is that future conferences will be focusing on the broader scope of PLM, where business transformation will be one of the main streams.
In this post, I will share my highlights of the conference, knowing that other sessions might have been valuable too, but I had to make a choice.
It is about people
Armin Prommersberger, CTO from DIRAC and the chairman of the conference, made a great point: "What we will discuss in the upcoming two days, it is all about people not about technology."
I am not sure if this opening has influenced the mood of the conference, as when I look back to what was the central theme: It is all about how we deal with people when explaining, implementing and justifying PLM.
AI at the Forefront of a Digital Transformation
Muhannad Alomari from R2 Data Labs as a separate unit within Rolls Royce to explore and provide data innovation started with his keynote speech sharing the AI initiatives within his team.
He talked about several projects where AI will become crucial.
For example, the EHM program related to engine behavior. How to detect anomalies, how to establish predictive maintenance and maximize the time an airplane engine is in operation. Interesting to mention is that Muhannad explained that most simulation models are based on simplified simulation models, not accurate enough to discover anomalies.
Machine learning and feedback loops are crucial to optimize the models both for the discovery of irregularities and, of course, to improve understanding of the engine behavior and predict maintenance. Currently, maintenance is defined based on the worst-case scenario for the engine, which in reality, of course, will not be the case for most engines. There is a lot (millions) to gain here for a company.
Interesting to mention is that Muhannad gave a realistic view of the current status of Artificial Intelligence (AI). AI is currently still dumb – it is a set of algorithms that need to be adapted whenever new patterns are discovered. Deep learning is still not there – currently, we still need human beings for that.
This was in contrast with the session from Kalypso later with the title: Supercharge your PLM with advanced analytics. It was a typical example of where a realistic story (R2 Data Labs) shows such a big difference with what is sold by PLM vendors or implementers. Kalypso introduced Product Lifecycle Intelligence (PLI) – you can see the dream on the left (click on the image to enlarge).
Combine PLM with Analytics, and you have Intelligence.  My main comment is, knowing from the field the first three phases in most companies have a lack of data quality and consistency. Therefore any "Intelligence" probably will be based on unreliable sources. Not an issue if you are working in the domain of politics, however when it comes to direct cost and quality implications, it can be a significant risk. We still have a way to go before we have a reliable PLM data backbone for analytics.
Keeping PLM Momentum after a Successful Campaign
Susanna Mäentausta from Kemira in Finland gave an exciting update of their PLM project. Where in 2019, she shared with us their PLM roadmap (see my 2019 post: The weekend after PI PLMx London 2019); this time, Susanna shared with us how they are keeping the PLM momentum.
Often PLM implementations are started based on a hypothetical business case (I talked about this in my post The PLM ROI Myth). But then, when you implement PLM, you need to take care you provide proof points to motivate the management. And this is exactly what the PLM team in Kemira has been doing. Often management believes that after the first investment, the project is done ("We bought the software – so we are done") however the business and process change that will deliver the value is not reported.
Susanna shared with us how they defined measurable KPIs for two reasons.  First, to motivate the management that there are business progress and benefits, however, it is a journey. And secondary the facts are used to kill the legends that "Before PLM we were much faster or efficient." These types of legends are often expressed loudly by persons who consider PLM as an overhead (killing their freedom) instead of a way to be more efficient in business. In the end, for a company, the business is more important than the person's belief.
On the question for Susanna, what she would have done better with hindsight, she answered: "Communicate, communicate, communicate." A response I fully support as often PLM teams are too busy completing their day-to-day work, that there is no spare time for communication. Crucial to achieving a business change.
My agreement: PLM needs facts based during implementation and support combined with the understanding we are dealing with people and their emotions too. Both need full attention.
Acceleration Digitalization at Stora Enso
Samuli Savo, Chief Digital Officer at Stora Enso, explained the principles of innovation, related to digitalization at his company. Stora Enso, a Swedish/Finish company, historically one of the largest forestry companies in the world as well as one of the most significant paper and packaging producers, is working on a transformation to become the renewable materials company. For me, he made two vital points on how Stora Enso's digitalization's journey is organized.
He pleads for experimentation funded by corporate as in the experimental stage, as it does not make sense to have a business case. First DO and then ANALYZE, where many companies have to policy first to ANALYZE and then DO, killing innovative thinking.
The second point was the active process to challenge startups to solve business challenges they foresee and, combined with a governance process for startups, allow these companies to be supported and become embedded within member companies of the Combient Foundry, like Stora Enso. By doing such in a structured way, the outcome must lead to innovation.
I was thinking about the hybrid enterprise model that I have been explaining in the past. Great story.
Cyber-security and Future Mobility
Out of interest, I followed the session from Madeline Cheah, Cybersecurity Innovation Lead at HORIBA MIRA. She gave an excellent and well-structured overview. Madeline leads the cybersecurity research program. Part of this job is investigating ways to prevent vehicles from being attacked.  In particular, when it comes to connected and autonomous vehicles. How to keep them secure.
She discussed the known gaps are and the cybersecurity implications of future mobility so extensive that I even doubted will there ever be an autonomous vehicle on the road. So much to define and explore. She looked at it from the perspective of the Internet of Everything, where Everything is divided into Things, Data, Processes, and People. Still, a lot of work to do, see image below
Good Times Ahead: Delay Mitigation Through a Plan for Every Part
Ian Quest, director at Quick Release, gave an overview of what their company aims to be. You could translate it as the plumbers of the automotive industry Where in the ideal world information should be flowing from design to release, there are many bottlenecks, leakages, hiccups that need to be resolved as the image shows.
Where their customers often do not have the time and expertise to fix these issues, Quick Release brings in various skillsets and common sense. For example, how to deal with the Bill of Materials, Configuration Management, and many other areas that you need to address with methodology first instead of (vendor-based) technology. I believe there is a significant need for this type of company in the PLM-domain.
The second part, presented by Nick Solly, with a focus on their QRonos tool, was perhaps a little too much a focus on the capabilities of the tool. Ian Quest, in his introduction,  already made the correct statement:
The QRonos tool, which is more or less a reporting tool, illustrates again that when people care about reliable data (planning, tasks, parts, deliverables, …..), you can improve your business significantly by creating visibility to delays or bottlenecks. The value lies in measurable activities and from there, learn to predict or enhance – see R2 Labs, Kemira and the PLI dream.
Conclusion
It is clear that a typical PLM conference is no longer a technology festival – it is about people. People are trying to change or improve their business. Trying to learn from each other, knowing that the technical concepts and technology are there.
I am looking forward to the upcoming PI events where this change will become more apparent.
It's the beginning of the year. Companies are starting new initiatives, and one of them is potentially the next PLM-project. There is a common understanding that implementing PLM requires a business case with ROI and measurable results. Let me explain why this understanding is a myth and requires a myth.
I was triggered by a re-post from Lionel Grealou, titled: Defining the PLM Business Case. Knowing Lionel is quite active in PLM and digital transformation, I was a little surprised by the content of the post. Then I noticed the post was from January 2015, already 5 years old. Clearly, the world has changed (perhaps the leadership has not changed).
So I took this post as a starting point to make my case.
In 2015, we were in the early days of digital transformation. Many PLM-projects were considered as traditional linear projects. There is the AS-IS situation, there is the TO-BE situation. Next, we know the (linear) path to the solution and we can describe the project and its expected benefits.
It works if you understand and measure exactly the AS-IS situation and know almost entirely the TO-BE situation (misperception #1).
However, implementing PLM is not about installing a new transactional system. PLM implementations deal with changing ways-of-working and therefore implementing PLM takes time as it is not just a switch of systems. Lionel was addressing this point:
"The inherent risks associated with any long term business benefit driven projects include the capability of the organization to maintain a valid business case with a benefit realization forecast that remains above the initial baseline. The more rework is required or if the program delivery slips, the more the business case gets eroded and the longer the payback period."
Interestingly here is the mentioning "..the business case gets eroded" – this is most of the time the case. Lionel proposes to track business benefits. Also, he mentions the justification of the PLM-project could be done by considering PLM as a business transformation tool (misperception #2) or a way to mitigate risk,s due to unsupported IT-solutions (misperception #3).
Let's dive into these misperceptions
#1 Compare the TO-BE and the AS-IS situation
Two points here.
Does your company measure the AS-IS situation? Do you know how your company performs when it comes to PLM related processes? The percentage of time spent by engineers for searching for data has been investigated – however, PLM goes beyond engineering. What about product management, marketing, manufacturing, and service? Typical performance indicators mentioned are:
Do you know the exact TO-BE situation? In particular, when you implement PLM, it is likely to be in the scope of a digital transformation. If you implement to automate and consolidate existing processes, you might be able to calculate the expected benefits. However, you do not want to freeze your organization's processes. You need to implement a reliable product data infrastructure that allows you to enhance, change, or add new processes when required. In particular, for PLM, digital transformation does not have a clear target picture and scope yet. We are all learning.
#2 PLM is a business transformation tool
Imagine you install the best product innovation platform relevant for your business and selected by your favorite consultancy firm. It might be a serious investment; however, we are talking about the future of the company, and the future is in digital platforms. So nothing can go wrong now.
Does this read like a joke? Yes, it is, however, this is how many companies have justified their PLM investment. First, they select the best tool (according to their criteria, according to their perception), and then business transformation can start. Later in time, the implementation might not be so successful; the vendor and/or implementer will be blamed. Read: The PLM blame game
When you go to PLM conferences, you will often hear the same mantras: Have a vision, Have C-level sponsoring/involved, No Big Bang, it is a business project, not an IT-project, and more. And vendor-sponsored sessions always talk about amazing fast implementations (or did they mean installing the POC ?)
However, most of the time, C-level approves the budget without understanding the full implications (expecting the tool will do the work); business is too busy or does not get enough allocated time to supporting implementation (expecting the tool will do the work). So often the PLM-project becomes an IT-project executed mainly by the cheapest implementation partner (expecting the tool will do the work). Again this is not a joke!
A business transformation can only be successful if you agree on a vision and a learning path. The learning path will expose the fact that future value streams require horizontal thinking and reallocation of responsibilities – breaking the silos, creating streams.
Small teams can demonstrate these benefits without disrupting the current organization. However, over time the new ways of working should become the standard, therefore requiring different types of skills (people), different ways of working (different KPIs and P&L for departments), and ultimate different tools.
As mentioned before, many PLM-projects start from the tools – a guarantee for discomfort and/or failure.
#3 – mitigate risks due to unsupported IT-solutions
Often PLM-projects are started because the legacy environment becomes outdated. Either because the hardware infrastructure is no longer supported/affordable or the software code dependencies on the latest operating systems are no longer guaranteed.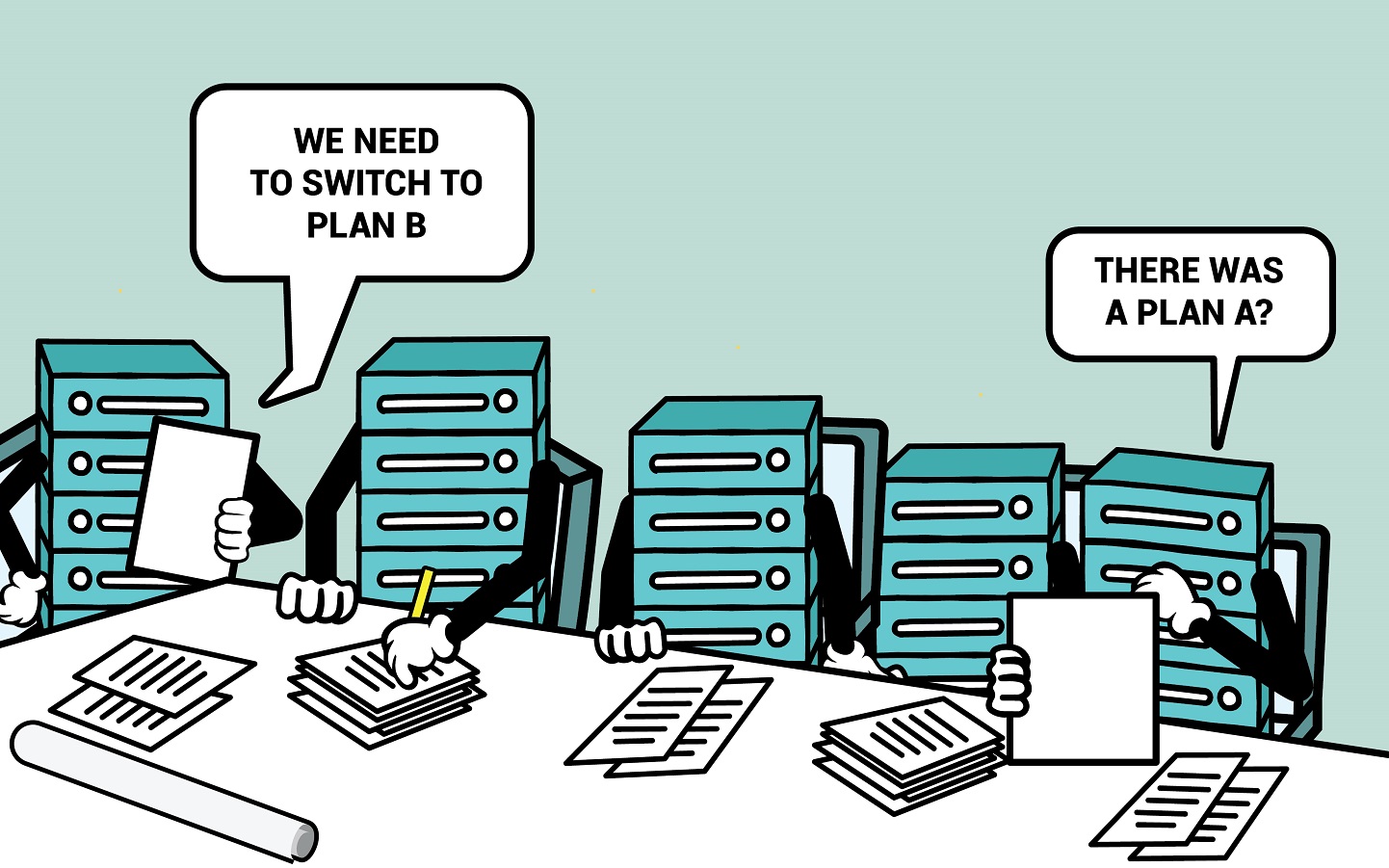 A typical approach to solve this is a big-bang project – the new PLM system needs to contain all the old data and meanwhile, to justify the project, the new PLM system needs to bring additional business value. The latter part is most of the time not difficult to identify as traditional PLM implementations most of the time were in reality cPDM environments with a focus on engineering only.
However, the legacy migration can have such a significant impact on the new PLM-system that it destroys the potential for the future. I wrote about this issue in The PLM Migration Dilemma
How to approach PLM ROI?
A PLM-project never will get a budget or approval from the board when there is no financial business case. Building the right financial business case for PLM is a skill that is often overlooked. During the upcoming PI PLMx London conference (3 – 4 February), I will moderate a Focus Group where we will discuss how to get PLM on the Exec's agenda.
Two of my main experiences:
Connect your PLM-project to the business strategy. As mentioned before, isolated PLM fails most of the time because business transformation, organizational change and the targeted outcome are not included. If PLM is not linked to an actual business strategy, it will be considered as a costly IT-project with all its bad connotations. Have a look at my older post: PLM, ROI and disappearing jobs
Create a Myth. Perhaps the word Myth is exaggerated – it is about an understandable vision. Myth connects nicely to the observations from behavioral experts that our brain does not decide on numbers but by emotion. Big decisions and big themes in the world or in a company need a myth: "Make our company great again" could be the tagline. In such a case people get aligned without a deep understanding of what is the impact or business case; the myth will do the work – no need for a detailed business case. A typical human behavior, see also my post: PLM as a myth.
Conclusion
There should never be a business case uniquely for PLM – it should always be in the context of a business strategy requiring new ways of working and new tools. In business, we believe that having a solid business case is the foundation for success. Sometimes an overwhelming set of details and numbers can give the impression that the business case is solid. Consultancy firms are experts in this area to build a business case based on emotion. They know how to combine numbers with a myth. Therefore look at their approach – don't be too technical / too financial. If the myth will hold, at the end depends on the people and organization, not on the investments in tools and services.
Last week I read Verdi Ogewell' s article:  PTC puts the Needle to the Digital Thread on Engineering.com where Verdi raised the question (and concluded) who is the most visionary PLM CEO – Bernard Charles from Dassault Systemes or Jim Heppelman from PTC. Unfortunate again, an advertorial creating more haziness around modern PLM than adding value.
People need education and Engineering.com is/was a respected site for me, as they state in their Engineering.com/about statement:
Valuable Content for Busy Engineers. Engineering.com was founded on the simple mission to help engineers be better.
Unfortunate this is not the case in the PLM domain anymore. In June, we saw an article related to the failing PLM migration at Ericsson – see The PLM migration dilemma. Besides the fact that a big-bang migration had failed at Ericsson, the majority of the article was based on rumors and suggestions, putting the sponsor of this article in a better perspective.
Of course, Engineering.com needs sponsoring to host their content, and vendors are willing to spend marketing money on that. However, it would be fairer to mention in a footnote who sponsored the article – although per article you can guess. Some more sincere editors or bloggers mention their sponsoring that might have influenced their opinion.
Now, why did the article PTC puts the Needle to the Digital Thread made me react ?
Does a visionary CEO pay off?
It can be great to have a visionary CEO however, do they make the company and their products/services more successful? For every successful visionary CEO, there are perhaps ten failing visionary CEOs as the stock market or their customers did not catch their vision.
There is no lack of PLM vision as Peter Bilello mapped in 2014 when imagining the gaps between vision, available technology, and implementations at companies (leaders and followers). See below:
The tremendous gap between vision and implementations is the topic that concerns me the most. Modern PLM is about making data available across the enterprise or even across the company's ecosystem. It is about data democratization that allows information to flow and to be presented in context, without the need to recreate this information again.
And here the marketing starts. Verdi writes:
PTC's Internet of Things (IoT), Industrial Internet of Things (IIoT), digital twin and augmented reality (AR) investments, as well as the collaboration with Rockwell Automation in the factory automation arena, have definitely placed the company in a leading position in digital product realization, distribution and aftermarket services
With this marketing sentence, we are eager to learn why
"With AR, for example, we can improve the quality control of the engines," added Volvo Group's Bertrand Felix, during an on-stage interview by Jim Heppelmann. Heppelmann then went down to a Volvo truck with the engine lifted out of its compartment. Using a tablet, he was able to show how the software identified the individual engine, the parts that were included, and he could also pick up the 3D models of each component and at the same time check that everything was included and in the right place.
Impressive – is it real?
The point is that this is the whole chain for digital product realization–development and manufacturing–that the Volvo Group has chosen to focus on. Sub-components have been set up that will build the chain, much is still in the pilot stage, and a lot remains to be done. But there is a plan, and the steps forward are imminent.
OK, so it is a pilot, and a lot remains to be done – but there is a plan. I am curious about the details of that plan, as a little later, we learn from the CAD story:
The Pro/ENGINEER "inheritor" Creo (engine, chassis) is mainly used for CAD and creation of digital twins, but as previously noted, Dassault Systémes' CATIA is also still used. Just as in many other large industrial organizations, Autodesk's AutoCAD is also represented for simpler design solutions.
There goes the efficient digital dream. Design data coming from CATIA needs to be recreated in Creo for digital twin support. Data conversion or recreation is an expensive exercise and needs to be reliable and affordable as the value of the digital twin is gone once the data is incorrect.
In a digital enterprise, you do not want silos to work with their own formats, you want a digital thread based on (neutral) models that share metadata/parameters from design to service.
So I dropped the article and noticed Oleg had already commented faster than me in his post: Does PLM industry need a visionary pageant? Oleg refers also to CIMdata, as they confirmed in 2018 that the concept of a platform for product innovation (PIP), or the beyond PLM is far from reality in companies. Most of the time, a PLM-implementation is mainly a beyond PDM environment, not really delivering product data downstream.
I am wholly aligned with Oleg's  technical conclusion:
What is my(Oleg's) conclusion? PLM industry doesn't need another round of visionary pageants. I'd call democratization, downstream usage and openness as biggest challenges and opportunities in PLM applications. Recent decades of platform development demonstrated the important role network platforms played in the development of global systems and services. PLM paradigm change from isolated vertical platforms to open network services required to bring PLM to the next level. Just my thoughts..
My comments to Oleg's post:
(Jos) I fully agree we do not need more visionary PLM pageants. It is not about technology and therefore I have to disagree with your point about Aras. You call it democratization and openness of data a crucial point – and here I agree – be it that we probably disagree about how to reach this – through standards or through more technology. My main point to be made (this post ) is that we need visionary companies that implement and rethink their processes and are willing to invest resources in that effort. Most digital transformation projects related to PLM fail because the existing status quo/ middle management has no incentive to change. More thoughts to come
And this the central part of my argumentation – it is not about technology (only).
Organizational structures are blocking digital transformation
Since 2014 I have been following several larger manufacturing companies on their path from pushing products to the market in a linear mode towards a customer-driven, more agile, fast responding enterprise. As this is done by taking benefit of digital technologies, we call this process: digital transformation.
(image depicting GE's digital thread)
What I have learned from these larger enterprises, and both Volvo Trucks and GE as examples, that there is a vision for an end result. For GE, it is the virtual twin of their engines monitored and improved by their Predix platform. For Volvo Trucks, we saw the vision in the quote from Verdi's article before.
However, these companies are failing in creating a horizontal mindset inside their companies. Data can only be efficient used downstream if there is a willingness to work on collecting the relevant data upstream and delivering this information in an accessible format, preferably data-driven.
The Middle Management Dilemma
And this leads to my reference to middle management. Middle managers learn about the C-level vision and are pushed to make this vision happen. However, they are measured and driven to solve these demands, mainly within their own division or discipline. Yes, they might create goodwill for others, but when it comes to money spent or changing people responsibilities, the status quo will remain.
I wrote about this challenge in The Middle Management dilemma. Digital transformation, of course, is enabled by digital technologies, but it does not mean the technology is creating the transformation. The crucial fact lies in making companies more flexible in their operations, yet establishing better and new contacts with customers.
It is interesting to see that the future of businesses is looking into agile, multidisciplinary teams that can deliver incremental innovations to the company's portfolio. Somehow going back to the startup culture inside a more significant enterprise. Having worked with several startups, you see the outcome-focus as a whole in the beginning – everyone contributes. Then when the size of the company grows, middle-management is introduced, and most likely silos are created as the middle management gets their own profit & loss targets.
Digital Transformation myths debunked
This week Helmut Romer (thanks Helmut) pointed me to the following HBR-article: Digital does not need to be disruptive where the following myths are debunked:
Myth: Digital requires radical disruption of the value proposition.
Reality: It usually means using digital tools to better serve the known customer need.
Myth: Digital will replace physical
Reality: It is a "both/and."
Myth: Digital involves buying start-ups.
Reality: It involves protecting start-ups.
Myth: Digital is about technology.
Reality: It's about the customer
Myth: Digital requires overhauling legacy systems.
Reality: It's more often about incremental bridging.
If you want to understand these five debunked myths, take your time to read the full article, very much aligned with my argumentation, albeit it that my focus is more on the PLM domain.
Conclusions
Vendor sponsoring at Engineering.com has not improved the quality of their PLM articles and creates misleading messages. Especially as the sponsor is not mentioned, and the sponsor is selling technology – the vision gap is too big with reality to compete around a vision.
Transforming companies to take benefit of new technologies requires an end-to-end vision and mindset based on achievable, incremental learning steps. The way your middle management is managed and measured needs to be reworked as the focus is on horizontal flow and understanding of customer/market-oriented processes.
Three weeks ago, I closed my PLM-twisted mind for a short holiday. Meanwhile, some interesting posts appeared about the PLM journey.
Is it a journey?
Should the journey be measurable?
And what kind of journey could you imagine?
Together these posts formed a base for a decent discussion amongst the readers.  I like these discussions. For me, the purpose of blogging is not the same as tweeting. It is not about just making noise so others will chime in or react (tweeting), it is about sharing an opinion, and if more people are interested, the discussion can start. And a discussion is not about right or false, as many conversations happen to be nowadays, it is about learning.
Let's start with the relevant posts.
How to measure PLM?
The initial discussion started with Oleg Shilovitsky's post about the need to measure the value of PLM. As Oleg mentions in his comments:
"During the last decades, I learned that every company that measured what they do was winning the business and succeeded (let's count Google, Amazon, etc ..)"
This is an interesting statement, just measure! The motto people are using for digital businesses. In particular for the fast-moving software business. Sounds great, so let's measure PLM. What can we measure with PLM? Oleg suggests as an example:
"Let's say before PLM implemented a specific process, sales needed 2 days to get a quote. After PLM process implementation, it is 15 min."
So what does this result tell us? Your sales can do 64 times more sales quotes. Do we need fewer salespeople now? We do not know from this KPI what is the real value for the company. This because there are so many other dependencies related to this process, and that makes PLM different from, for example, ERP. We do not talk about optimizing a process as Oleg might suggest below:
"Some of my PLM friends like to say – PLM is a journey and not some kind of software. Well, I'm not sure to agree about "journey," but I can take PLM as a process. A process, which includes all stages of product development, manufacturing, support, and maintenance."
Note: I do not want to be picky on Oleg, as he is provoking us all many times with just his thoughts. Moreover, several of them are a good points for discussion. So please dive into his LinkedIn posts and follow the conversation.
In Oleg's follow-up post on measuring the value, he continued with Can we measure the PLM-journey which summarizes the comments from the previous post with a kind of awkward conclusion:
What is my conclusion? It is a time for PLM get out of old fashion guessing and strategizing and move into digital form of thinking – calculating everything. Modern digital businesses are strongly focused on the calculation and measurement of everything. Performance of websites, metrics of application usage, user experience, efficiency, AB testing of everything. Measurement of PLM related activity sounds like no brainier decision to me. Just my thoughts…
I think all of us agree that there needs to be a kind of indicative measurement in place to justify investments in place. There must be expected benefits that solve current business problems or bottlenecks.
My points that I want to share with you are:
It is hard to measure non-comparable ways of working – how do you measure collaboration?
Do you know what to measure? – engineering/innovation is not an ERP process
People and culture have so much impact on the results – how do you measure your company's capability to adapt to new ways of working?
Meanwhile, we continue our journey…
Is PLM a never-ending journey?
In the context of the discussion related to the PLM journey, I assume Chad Jackson from Lifecycle Insights added his 3 minutes of thoughts. You can watch the video here:
Vlogging seems to become more prevalent in the US. The issue for me is that vlogs only touch the surface, and they are hard to scan for interesting reusable content. Something you miss when you are an experienced speed-reader. I like written content as it is easier to pick and share relevant pieces, like what I am doing now in this post.
Chad states that as long as PLM delivers quantified value, PLM could be expanding. This sounds like a journey, and I could align here. The only additional thought I would like to add to this point is that it is not necessary expanding all the time, it is also about a continuous change in the world and therefore your organization. So instead of expanding, there might be a need to do things differently: Have you noticed PLM is changing.
Next Chad mentions organizational fatigue. I understand the point – our society and business are currently changing extremely fast, which causes people to long for the past. A typical behavior I observe everywhere: in the past, everything was better. However, if companies would go back and operate like in the past, they would be out of business. We moved from the paper drawing board to 3D CAD, managing it through PDM and PLM to remain significant. So there is always a journey.
Fatigue comes from choosing the wrong directions, having a reactive culture – instead of being inspired and motivated to reach the next stage, the current stage is causing already so much stress. Due to the reactive culture, people cannot imagine a better future – they are too busy. I believe it is about culture and inspiration that makes companies successful – not by just measuring.  For avoiding change, think about the boiling frog metaphor, and you see what I mean
Upgrading to PLM when PDM falls short
At the same time, Jim Brown from Tech-Clarity published a PTC-sponsored eBook: Upgrading to PLM when PDM fall short, in which as he states:
This eBook explains how to recognize that you've outgrown PDM and offers several options to find the data and process management capabilities your company needs, whether it's time to find a more capable PDM or upgrade to PLM. It also provides practical advice on what to look for in a PLM solution, to ensure a successful implementation, and in a software partner.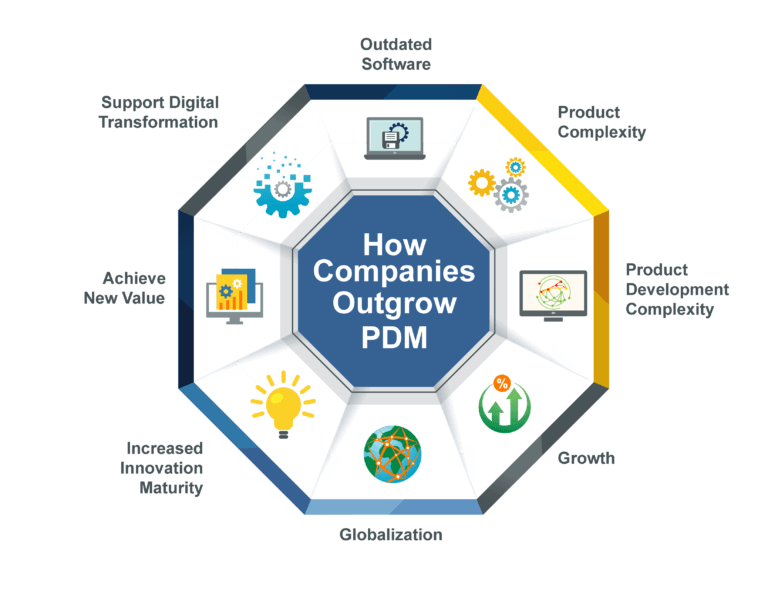 Jim is mentioning various business drivers that can drive this upgrade path. Enlarge the image to the left. I challenge all the believers in measurable digital results to imagine which KPIs they would use and how they can be related to pure PLM.
Here the upgrade process is aiming at replacing PDM by PLM something PLM vendors like. Immediate a significant numbers of licenses for the same basic PDM functionality – for your company hard to justify there is no additional value.
In many situations, I have seen that this type of PDM upgrade projects became advanced PDM projects – not PLM. The new PLM system was introduced in the engineering department and became an even bigger silo than before as other disciplines/departments were not willing to work with this new "monster" and preferred their own system. They believe that PLM is a system to be purchased and implemented, which is killing for a real PLM strategy.
Therefore I liked Oleg Shilovitsky's post: 3 Reasons for Not Growing Existing PDM Into the Full PLM System.  Where Oleg's points were probably more technology-driven, the value of this post was extended in the discussion. It became a discussion where various people and different opinions which I would like to have in real-time. The way LinkedIn filters/prioritizes comments makes it hard to have a chronological view of the discussion.
Still, if you are interested and have time for a puzzle, follow this discussion and add your thoughts
Conclusion
During my holidays, there was a vivid discussion related to the PLM value and journey. Looking back, it is clear we are part of a PLM journey. Some do not take part in the journey and keep on hanging to the past, those who understand the journey are all seeing different Points Of Interests – the characteristics of a journey

This is the moment of the year, where at least in my region, most people take some time off to disconnect from their day-to-day business.  For me, it is never a full disconnect as PLM became my passion, and you should never switch off your passion.
On August 1st, 1999, I started my company TacIT, the same year the acronym PLM was born. I wanted to focus on knowledge management, therefore the name TacIT.  Being dragged into the SmarTeam world with a unique position interfacing between R&D, implementers and customers I found the unique sweet spot, helping me to see all aspects from PLM – the vendor position, the implementer's view, the customer's end-user, and management view.
It has been, and still, is 20 years of learning and have been sharing most in the past ten years through my blog. What I have learned is that the more you know, the more you understand that situations are not black and white. See one of my favorite blog pictures below.
So there is enough to overthink during the holidays. Some of my upcoming points:
From coordinated to connected
Instead of using the over-hyped term: Digital Transformation, I believe companies should learn to work in a connected mode, which has become the standard in our daily life. Connected means that information needs to be stored in databases somewhere, combined with openness and standards to make data accessible. For more transactional environments, like CRM, MES, and ERP, the connected mode is not new.
In the domain of product development and selling, we have still a long learning path to go as the majority of organizations is relying on documents, be it Excels, Drawings (PDF) and reports. The fact that they are stored in electronic file formats does not mean that they are accessible. There is still manpower needed to create these artifacts or to extract the required information from them.
The challenge for modern PLM is to establish new best practices around a model-based approach for systems engineering (MBSE), for engineering to manufacturing (MBD/MBE) and operations (Digital Twins). All these best practices should be generic and connected ultimately.  I wrote about these topics in the past, have a look at:
PLM Vendors are showing pieces of the puzzle, but it is up to the implementers to establish the puzzle, without knowing in detail what the end result will be. This is the same journey of Columbus. He had a boat and a target towards the unknown. He discovered a country with a small population, nowadays a country full of immigrants who call themselves natives.
However, the result was an impressive transformation.
Reading about transformation
Last year I read several books to get more insight into what motivates us, and how can we motivate people to change. In one way, it is disappointing to learn that we civilized human beings most of the time to not make rational decisions but act based on our per-historic brain.
Thinking, Fast and Slow from Daniel Kahneman was one of the first books in that direction as a must-read to understand our personal thinking and decision processes.
I read Idiot Brain: What Your Head Is Really Up To from Dean Burnett, where he explains this how our brain appears to be sabotaging our life, and what on earth it is really up to. Interesting to read but could be a little more comprehensive
I got more excited from Dan Ariely"s book: Predictably Irrational: The Hidden Forces That Shape Our Decisions as it was structured around topics where we handle completely irrational but predictable. And this predictability is used by people (sales/politicians/ management) to drive your actions. Useful to realize when you recognize the situation
These three books also illustrate the flaws of our modern time – we communicate fast (preferable through tweets) – we decide fast based on our gut feelings – so you realize towards what kind of world we are heading.  Going through a transformation should be considered as a slow, learning process. Like reading a book – it takes time to digest.
Once you are aiming at a business transformation for your company or supporting a company in its transformation, the following books were insightful:
Leading Digital: Turning Technology into Business Transformation by George Westerman, Didier Bonnet and Andrew McAfee is maybe not the most inspiring book, however as it stays close to what we experience in our day-to-day-life it is for sure a book to read to get a foundational understanding of business transformation.
The book I liked the most recent was Leading Transformation: How to Take Charge of Your Company's Future by Nathan Furr, Kyle Nel, Thomas Zoega Ramsoy as it gives examples of transformation addressing parts of the irrational brain to get a transformation story. I believe in storytelling instead of business cases for transformation. I wrote about it in my blog post: PLM Measurable or a myth referring to Yuval Harari's book Homo Sapiens
Note: I am starting my holidays now with a small basket of e-books. If you have any recommendations for books that I must read – please write them in the comments of this blog
Discussing transformation
After the summer holidays, I plan to have fruitful discussions around topics close to PLM. Working on a post and starting a conversation related to PLM, PIM, and Master Data Management. The borders between these domains are perhaps getting vaguer in a digital enterprise.
Further, I am looking forward to a discussion around the value of PLM assisting companies in developing sustainable products. A sustainable and probably circular economy is required to keep this earth a place to live for everybody. The whole discussion around climate change, however, is worrying as we should be Thinking – not fast and slow – but balanced.
A circular economy has been several times a topic during the joint CIMdata PLM Roadmap and PDT conferences, which bring me to the final point.
On 13th and 14th November this year I will participate again in the upcoming PLM Roadmap and PDT conference. This time in La Defense, Paris, France. I will share my experiences from working with companies trying to understand and implement pieces of a digital transformation related to PLM.
There will be inspiring presentations from other speakers, all working on some of the aspects of moving to facets of a connected enterprise. It is not a marketing event, it is done by professionals, serving professionals. Therefore I hope if you are passioned about the new aspects of PLM, no matter how you name label them, come and join, discuss and most of all, learn.
Conclusion
Modern life is about continuous learning  – make it a habit. Even a holiday is again a way to learn to disconnect.
How disconnected I was you will see after the holidays.