You are currently browsing the tag archive for the 'PLM evolution' tag.
Last summer, I wrote a series of blog posts grouped by the theme "Learning from the past to understand the future". These posts took you through the early days of drawings and numbering practices towards what we currently consider the best practice: PLM BOM-centric backbone for product lifecycle information.
You can find an overview and links to these posts on the page Learning from the past.
If you have read these posts, or if you have gone yourself through this journey, you will realize that all steps were more or less done evolutionarily. There were no disruptions. Affordable 3D CAD systems, new internet paradigms (interactive internet), global connectivity and mobile devices all introduced new capabilities for the mainstream. As described in these posts, the new capabilities sometimes created friction with old practices. Probably the most popular topics are the whole Form-Fit-Function interpretation and the discussion related to meaningful part numbers.
What is changing?
In the last five to ten years, a lot of new technology has come into our lives. The majority of these technologies are related to dealing with data. Digital transformation in the PLM domain means moving from a file-based/document-centric approach to a data-driven approach.
A Bill of Material on the drawing has become an Excel-like table in a PLM system. However, an Excel file is still used to represent a Bill of Material in companies that have not implemented PLM.
Another example, the specification document has become a collection of individual requirements in a system. Each requirement is a data object with its own status and content. The specification becomes a report combining all valid requirement objects.
Related to CAD, the 2D drawing is no longer the deliverable as a document; the 3D CAD model with its annotated views becomes the information carrier for engineering and manufacturing.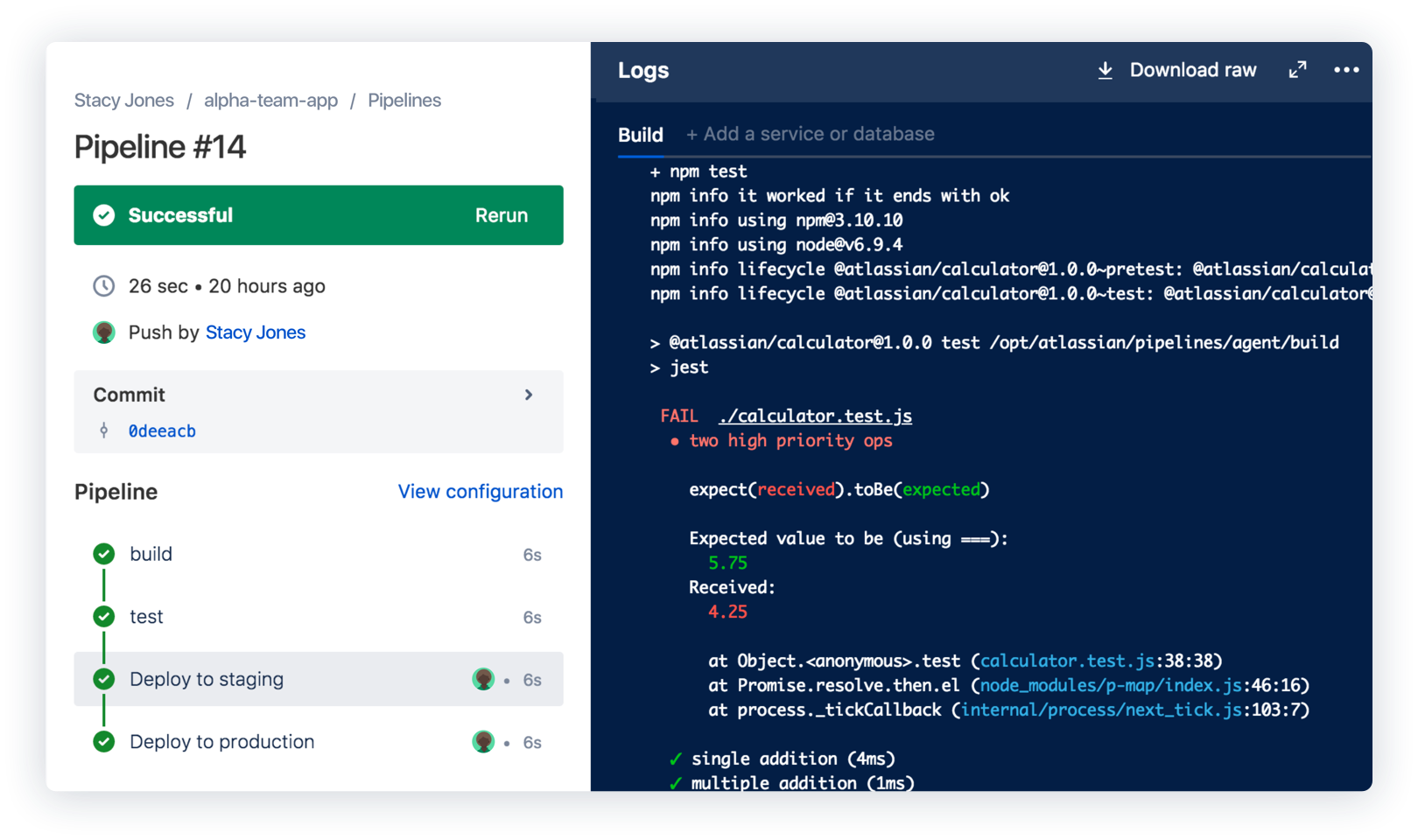 And most important of all, traditional PLM methodologies have been based on a mechanical design and release process. Meanwhile, modern products are systems where the majority of capabilities are defined by software. Software has an entirely different configuration and lifecycle approach conflicting with a mechanical approach, which is too rigid for software.
The last two aspects, from 2D drawings to 3D Models and Mechanical products towards Systems (hardware and software), require new data management methods. In this environment, we need to learn to manage simulation models, behavior models, physics models and 3D models as connected as possible.
I wrote about these changes three years ago: Model-Based – an introduction, which led to a lot of misunderstanding (too advanced – too hypothetical).
I plan to revisit these topics in the upcoming months again to see what has changed over the past three years.
What will I discuss in the upcoming weeks?
My first focus is on participating and contributing to the upcoming PLM Roadmap & PDS spring 2021 conference. Here speakers will discuss the need for reshaping the PLM Value Equation due to new emerging technologies. A topic that contributes perfectly to the future of PLM series.
My contribution will focus on the fact that technology alone cannot disrupt the PLM domain. We also have to deal with legacy data and legacy ways of working.
Next, I will discuss with Jennifer Herron from Action Engineering the progress made in Model-Based Definition, which fits best practices for today – a better connection between engineering and manufacturing. We will also discuss why Model-Based Definition is a significant building block required for realizing the concepts of a digital enterprise, Industry 4.0 and digital twins.
Another post will focus on the difference between the digital thread and the digital thread. Yes, it looks like I am writing twice the same words. However, you will see based on its interpretation, one definition is hanging on the past, the other is targeting the future. Again here, the differentiation is crucial if the need for a maintainable Digital Twin is required.
Model-Based Systems Engineering (MBSE) in all its aspects needs to be discussed too. MBSE is crucial for defining complex products. Model-Based Systems Engineering is seen as a discipline to design products. Understanding data management related to MBSE will be the foundation for understanding data management in a Model-Based Enterprise. For example, how to deal with configuration management in the future?
Writing Learning from the past was an easy job as explaining with hindsight is so much easier if you have lived it through. I am curious and excited about the outcome of "The Future of PLM". Writing about the future means you have digested the information coming to you, knowing that nobody has a clear blueprint for the future of PLM.
There are people and organizations are working on this topic more academically, for example read this post from Lionel Grealou related to the Place of PLM in the Digital Future. The challenge is that an academic future might be disrupted by unpredictable events, like COVID, or disruptive technologies combined with an opportunity to succeed. Therefore I believe, it will be a learning journey for all of us where we need to learn to give technology a business purpose. Business first – then technology.
No Conclusion
Normally I close my post with a conclusion. At this moment. there is no conclusion as the journey has just started. I look forward to debating and learning with practitioners in the field. Work together on methodology and concepts that work in a digital enterprise. Join me on this journey. I will start sharing my thoughts in the upcoming months

I believe we are almost at the end of learning from the past. We have seen how, from an initial serial CAD-driven approach with PDM, we evolved to PLM-managed structures, the EBOM and the MBOM. Or to illustrate this statement, look at the image below, where I use a Tech-Clarity image from Jim Brown.
The image on the right describes perfectly the complementary roles of PLM and ERP. The image on the left shows the typical PDM-approach. PDM feeding ERP in a linear process. The image on the right, I believe it is from 2004, shows the best practice before digital transformation. PLM is supporting product innovation in an iterative approach, pushing released information to ERP for execution.
As I think in images, I like the concept of a circle for PLM and an arrow for ERP. I am always using those two images in discussions with my customers when we want to understand if a particular activity should be in the PLM or ERP-domain.
Ten years ago, the PLM-domain was conceptually further extended by introducing support for products in operations and service. Similar to the EBOM (engineering) and the MBOM (manufacturing), the SBOM (service) was introduced to support product information for products in operation. In theory a full connected cicle.
Asset Lifecycle Management
At the same time, I was promoting PLM-practices for owners/operators to enhance Asset Lifecycle Management. My first post from June 2010 was called: PLM for Asset Lifecycle Management and Asset Development introduces this approach.
Conceptually the SBOM and Asset Lifecycle Management have a lot in common. There is a design product, in this case, an asset (plant, machine) running in the field, and we need to make sure operators have the latest information about the asset. And in case of asset changes, which can be a maintenance operation, a repair or complete overall, we need to be sure the changes are based on the correct information from the as-built environment. This requires full configuration management.
Asset changes can be based on extensive projects that need to be treated like new product development projects, with a staged approach that can take weeks, months, sometimes years. These activities are typical activities performed in PLM-systems, not in MRO-systems that are designed to manage the actual operation. Again here we see the complementary roles of PLM (iterative) and MRO (execution).
Since 2008, I have worked a lot in this environment, mainly in the nuclear and process industry. If you want to learn more about this aspect of PLM, I recommend looking at the PLMpartner website, where Bjørn Fidjeland, in cooperation with SharePLM, published a course on Plant Information Management. We worked together in several projects and Bjørn has done a great effort to describe the logical model to be used instead of a function-feature story.
Ten years ago, we were not calling this concept the "Digital Twin," as the aim was to provide end-to-end support of asset information from engineering, procurement, and construction towards operation in a coordinated manner. The breaking point in the relation between the EPCs and Owner/Operators is the data-handover – how much of your IP can/do you expose and what is needed. Nowadays, we would call striving for end-to-end data continuity the Digital Thread.
Hot from the press in this context, CIMdata just published a commentary Managing the Digital Thread in Global Value Chains describing Eurostep's ShareAspace capabilities and experiences in managing an end-to-end information flow (Digital Thread) in a heterogeneous environment based on exchange standards like ISO 10303-239 PLCS.  Their solution is based on what I consider a more modern approach for managing digital continuity compared to the traditional approach I described before. Compare the two images in this paragraph. The first image represents the old/current way with a disconnected handover, the second represents ShareAspace connected approach based on a real digital thread.
The Service BOM
As discussed with Asset Lifecycle Management, there is a disconnect between the engineering disciplines and operations in the field, looking from the point of view of an Asset owner/operator.
Now when we look from the perspective of a manufacturing company that produces assets to be serviced, we can identify a different dataflow and a new structure, the Service BOM (SBOM).
The SBOM provides information on how a product needs to be serviced. What are the parts that require service, and what are the service kits that are possible for that product? For that reason, service engineering should be done in parallel to product engineering. When designing a product, the engineer needs to identify which the wearing parts (always require service in time) and which parts might be serviceable.
There are different ways to look at the SBOM. Conceptually, the SBOM could be created in close relation with the EBOM. At the moment you define your product, you also should specify how the product will be services. See the image below
From this example, it is clear that part standardization and modularization have a considerable benefit for services downstream. What if you have only one serviceable part that applies to many products? The number of parts to have in stock will be strongly reduced instead of having many similar parts that only fit in a single product?
Depending on the type of product, the SBOM can be generic, serving many products in the field. In that case, the company has to deal with catalogs, to be defined in PLM. Or the SBOM can be aligned with the As-Built of a capital product in the field. In that case, the concepts of Asset Lifecycle Management apply. Click on the image to see a clear picture.
The SBOM on its own,  in such an environment, will have links to specific documents, service instructions, operating manuals.
If your PLM-system allows it, extending the EBOM and MBOM with an SBOM is not a complex effort. What is crucial to understand is that the SBOM has its own lifecycle, which can even last longer than the active product sold. So sometimes, manufacturing specifications, related to service parts need to be maintained too, creating a link between the SBOM and potential MBOM(s).
ECM = Enterprise Change Management
When I discussed ECM in my previous post in the context of Engineering Change Management, I got the feedback that nowadays, everyone talks about Enterprise Change Management. Engineering Change Management is old school.
In the past, and even in a 2014 benchmark, a customer had two change management systems. One in PLM and one in ERP, and companies were looking into connecting these two processes. Like the BOM-interaction between PLM and ERP, this is technology-wise, never a real problem.
The real problem in such situations was to come to a logical flow of events. Many times the company insisted that every change should start from the ERP-system as we like to standardize. This means that even an engineering change had to be registered first in the ERP-system
Luckily the reach of PLM has grown. PLM is no longer the engineering tool (IT-system thinking). PLM has become the information backbone for product information all along the product lifecycle. Having the MBOM and SBOM available through a PLM-infrastructure allows organizations to streamline their processes.
And in this modern environment, enterprise change management might take place mostly in a PLM-infrastructure. The PLM-infrastructure providing a digital thread, as the Aras picture above illustrates, provides the full traceability to support configuration management.
However, we still have to remember that configuration management and engineering change management, first of all, are based on methodology and processes. Next, the combination of tools to be used will vary.
I like to conclude this topic with a quote from Lee Perrin's comment on my previous blog post
I would add that aerospace companies implemented CM, to avoid fatal consequences to their companies, but also to their flying customers.

PLM provides the framework within which to carry out Configuration Management. CM can indeed be carried out without PLM, as was done in the old paper-based days. As you have stated, PLM makes the whole CM process much more efficient. I think more transparent too.
Conclusion
After nine posts around the theme Learning from the past to understand the future, I walked through the history of CAD, PDM and PLM in a fast mode, pointing to practices and friction points. In the blogging space, it is hard to find this information as most blog posts are coming from software vendors explaining why their tool is needed. Hopefully, these series have helped many of you to understand a broader context. Now I want to focus on the future again in my upcoming blog posts.
Still, feel free to contact me and discuss methodology topics.
In the previous seven posts, learning from the past to understand the future, we have seen the evolution from manual 2D drawing handling. Next, the emerge of ERP and CAD followed by data management systems (PDM/PLM) and methodology (EBOM/MBOM) to create an infrastructure for product data from concept towards manufacturing.
Before discussing the extension to the SBOM-concept, I first want to discuss Engineering Change Management and Configuration Management.
ECM and CM – are they the same?
Often when you talk with people in my PLM bubble, the terms Change Management and Configuration Management are mixed or not well understood.
When talking about Change Management, we should clearly distinguish between OCM (Organizational Change Management) and ECM (Engineering Change Management). In this post, I will focus on Engineering Change Management (ECM).
When talking about Configuration Management also here we find two interpretations of it.
The first one is a methodology describing technically how, in your PLM/CAD-environment, you can build the most efficient way connected data structures, representing all product variations. This technology varies per PLM/CAD-vendor, and therefore I will not discuss it here. The other interpretation of Configuration Management is described on Wiki as follows:
Configuration management (CM) is a systems engineering process for establishing and maintaining consistency of a product's performance, functional, and physical attributes with its requirements, design, and operational information throughout its life.
This is also the area where I will focus on this time.
And as-if great minds think alike and are synchronized, I was happy to see Martijn Dullaart's recent blog post, referring to a poll and follow-up article on CM.
Here Martijn precisely touches the topic I address in this post. I recommend you to read his post: Configuration Management done right = Product-Centric first and then follow with the rest of this article.
Engineering Change Management
Initially, engineering change management was a departmental activity performed by engineering to manage the changes in a product's definition. Other stakeholders are often consulted when preparing a change, which can be minor (affecting, for example, only engineering) or major (affecting engineering and manufacturing).
The way engineering change management has been implemented varies a lot. Over time companies all around the world have defined their change methodology, and there is a lot of commonality between these approaches. However, terminology as revision, version, major change, minor change all might vary.
I described the generic approach for engineering change processes in my blog post: ECR / ECO for Dummies from 2010.
The fact that companies have defined their own engineering change processes is not an issue when it works and is done manually. The real challenge came with PDM/PLM-systems that need to provide support for engineering change management.
Do you leave the methodology 100 % open, or do you provide business logic?
I have seen implementations where an engineer with a right-click could release an assembly without any constraints. Related drawings might not exist, parts in the assembly are not released, and more. To obtain a reliable engineering change management process, the company had to customize the PLM-system to its desired behavior.
An exercise excellent for a system integrator as there was always a discussion with end-users that do not want to be restricted in case of an emergency  ("we will complete the definition later" / "too many clicks" / "do I have to approve 100 parts ?"). In many cases, the system integrator kept on customizing the system to adapt to all wishes. Often the engineering change methodology on paper was not complete or contained contradictions when trying to digitize the processes.
For that reason, the PLM-vendors that aim to provide Out-Of-The-Box solutions have been trying to predefine certain behaviors in their system. For example, you cannot release a part, when its specifications (drawings/documents) are not released. Or, you cannot update a released assembly without creating a new revision.
These rules speed-up the implementation; however, they require more OCM (Organizational Change Management) as probably naming and methodology has to change within the company. This is the continuous battle in PLM-implementations. In particular where the company has a strong legacy or lack of business understanding, when implementing PLM.
There is an excellent webcast in this context on Minerva PLM TV – How to Increase IT Project Success with Organizational Change Management.
Click on the image or link to watch this recording.
Configuration Management
When we talk about configuration management, we have to think about managing the consistency of product data along the whole product lifecycle, as we have seen from the Wiki-definition before.
Configuration management existed long before we had IT-systems. Therefore, configuration management is more a collection of activities (see diagram above) to ensure the consistency of information is correct for any given product. Consistent during design, where requirements match product capabilities. Consistent with manufacturing, where the manufacturing process is based on the correct engineering specifications. And consistent with operations, meaning that we have the full definition of product in the field, the As-Built, in correct relation to its engineering and manufacturing definition.
This consistency is crucial for products where the cost of an error can have a massive impact on the manufacturer. The first industries that invested heavily in configuration management were the Aerospace and Defense industries. Configuration management is needed in these industries as the products are usually complex, and failure can have a fatal impact on the company. Combined with many regulatory constraints, managing the configuration of a product and the impact of changes is a discipline on its own.
Other industries have also introduced configuration management nowadays. The nuclear power industry and the pharmaceutical industry use configuration management as part of their regulatory compliance. The automotive industry requires configuration management partly for compliance, mainly driven by quality targets. An accident or a recall can be costly for a car manufacturer. Other manufacturing companies all have their own configuration management strategies, mainly depending on their own risk assessment. Configuration management is a pro-active discipline – it costs money – time, people and potential tools to implement it. In my experience, many of these companies try to do "some" configuration management, always hoping that a real disaster will not happen (or can happen). Proper configuration management allows you to perform reliable impact analysis for any change (image above)
What happens in the field?
When introducing PLM in mid-market companies, often, the dream was that with the new PLM-system configuration, management would be there too.
Management believes the tools will fix the issue.
Partly because configuration management deals with a structured approach on how to manage changes, there was always confusion with engineering change management. Modern PLM-systems all have an impact analysis capability. However, most of the time, this impact analysis only reaches the content that is in the PLM-system. Configuration Management goes further.
If you think that configuration management is crucial for your company, start educating yourselves first before implementing anything in a tool. There are several places where you can learn all about configuration management.
To summarize
In regulated industries, Configuration Management and PLM are a must to ensure compliance and quality. Configuration management and (engineering) change management are, first of all, required methodologies that guarantee the quality of your products. The more complex your products are, the higher the need for change and configuration management.
PLM-systems require embedded engineering change management – part of the PDM domain. Performing Engineering Change Management in a system is something many users do not like, as it feels like overhead. Too much administration or too many mouse clicks.
So far, there is no golden egg that performs engineering change management automatically. Perhaps in a data-driven environment, algorithms can speed-up change management processes. Still, there is a need for human decisions.
Similar to configuration management. If you have a PLM-system that connects all the data from concept, design, and manufacturing in a single environment, it does not mean you are performing configuration management. You need to have processes in place, and depending on your product and industry, the importance will vary.
Conclusion
In the first seven posts, we discussed the design and engineering practices, from CAD to EBOM, ending with the MBOM. Engineering Change Management and, in particular, Configuration Management are methodologies to ensure the consistency of data along the product lifecycle. These methodologies are connected and need to be fit for the future – more on this when we move to modern model-based approaches.
Closing note:
While finishing this blog post today I read Jan Bosch's post: Why you should not align. Jan touches the same topic that I try to describe in my series Learning from the Past ….., as my intention is to make us aware that by holding on to practices from the past we are blocking our future. Highly recommended to read his post – a quote:
The problem is, of course, that every time you resist change, you get a bit behind. You accumulate some business, process and technical debt. You become a little less "fitting" to the environment in which you're operating
This time a short post (for me) as I am in the middle the series "Learning from the past to understand the future" and currently collecting information for next week's post. However, recently Rob Ferrone, the original Digital Plumber, pointed me to an interesting post from Scott Taylor, the Data Whisperer.
In code: The Virtual Dutchman discovered the Data Whisperer thanks to the original Digital Plumber.
Scott's article with the title: "Data Management Hasn't Failed, but Data Management Storytelling Has" matches precisely the discussion we have in the PLM community.
Please read his article, and just replace the words Data Management by PLM, and it could have been written for our community. In a way, PLM is a specific application of data management, so not a real surprise.
Scott's conclusions give food for thought in the PLM community:
To win over business stakeholders, Data Management leadership must craft a compelling narrative that builds urgency, reinvigorates enthusiasm, and evangelizes WHY their programs enable the strategic intentions of their enterprise. If the business leaders whose support and engagement you seek do not understand and accept the WHY, they will not care about the HOW. When communicating to executive leadership, skip the technical details, the feature functionality, and the reference architecture and focus on:

Establishing an accessible vocabulary
Harmonizing to a common voice
Illuminating the business vision

When you tell your Data Management story with that perspective, it can end happily ever after.
It all resonates well with what I described in the PLM ROI Myth – it is clear that when people hear the word Myth, they have a bad connotation, same btw for PLM.
The fact that we still need to learn storytelling is because most of us are so much focused on technology and sometimes on discovering the new name for PLM in the future.
Last week I pointed to a survey from the PLMIG (PLM Interest Group) and XLifcycle, inviting you to help to define the future definition of PLM.
You are still welcome here: Towards a digital future: the evolving role of PLM in the future digital world.
Also, I saw a great interview with Martin Eigner on Minerva PLM TV interview by Jennifer Moore. Martin is well known in the PLM world and has done foundational work for our community
. According to Jennifer, he is considered as The Godfather of PLM.  This tittle fits nicely in today's post. Those who have seen his presentations in recent years will remember Martin is talking about SysLM (System Lifecycle Management) as the future for PLM.
It is an interesting recording to watch – click on the image above to see it. Martin explains nicely why we often do not get the positive feedback from PLM implementations – starting at minute 13 for those who cannot wait.
In the interview, you will discover we often talk too much about our discipline capabilities where the real discussion should be talking business. Strategy and objectives are discussed and decided at the management level of a company. By using storytelling, we can connect to these business objectives.
The end result will be more likely that a company understands why to invest significantly in PLM as now PLM is part of its competitiveness and future continuity.
Conclusion
I shared links to two interesting posts from the last weeks. Studying them will help you to create a broader view. We have to learn to tell the right story. People do not want PLM – they have personal objectives. Companies have business objectives, and they might lead to the need for a new and changing PLM. Connecting to the management in an organization, therefore, is crucial.
Next week again more about learning from the past to understand the future
Last week I shared my thoughts related to my observation that the ROI of PLM is not directly visible or measurable, and I explained why. Also, I explained that the alignment of an organization requires a myth to make it happen. A majority of readers agreed with these observations. Some others either misinterpreted the headlines or twisted the story in favor of their opinion.
A few came from Oleg Shilovitsky and as Oleg is quite open in his discussions, it allows me to follow-up on his statements. Other people might share similar thoughts but they haven't had the time or opportunity to be vocal. Feel free to share your thoughts/experiences too.
Some misinterpretations from Oleg's post: PLM circa 2020 – How to stop selling Myths
The title "How to stop selling Myths" is the first misinterpretation.
We are not selling myths – more below.
"Jos Voskuil's recommendation is to create a myth. In his PLM ROI Myths article, he suggests that you should not work on a business case, value, or even technology" is the second misinterpretation, you still need a business case, you need value and you need technology.
And I got some feedback from Lionel Grealou, who's post was a catalyst for me to write the PLM ROI Myth post. I agree I took some shortcuts based on his blog post. You can read his comments here. The misinterpretation is:
"Good luck getting your CFO approve the business change or PLM investment based on some "myth" propaganda :-)" as it is the opposite, make your plan, support your plan with a business case and then use the myth to align
I am glad about these statements as they allow me to be more precise, avoiding misperceptions/myth-perceptions.
A Myth is bad
Some people might think that a myth is bad, as the myth is most of the time abstract.  I think these people do not realize that there a lot of myths that they are following; it is a typical social human behavior to respond to myths. Some myths:
How can you be religious without believing in myths?
In this country/world, you can become anything if you want?
In the past, life was better
I make this country great again
The reason human beings need myths is that without them, it is impossible to align people around abstract themes. Try for each of the myths above to create an end-to-end logical story based on factual and concrete information. Impossible!
Read Yuval Harari's book Sapiens about the power of myths. Read Steven Pinker's book Enlightenment Now to understand that statistics show a lot of current myths are false. However, this does not mean a myth is bad. Human beings are driven by social influences and myths – it is our brain.
Unless you have no social interaction, you might be immune to myths. With brings me to quoting Oleg once more time:
"A long time ago when I was too naive and too technical, I thought that the best product (or technology) always wins. Well… I was wrong. "
I went through the same experience, having studied physics and mathematics makes you think extremely logical. Something I enjoyed while developing software. Later, when I started my journey as the virtualdutchman mediating in PLM implementations, I discovered logical alone does not work in businesses. The majority of decisions are done based on "gut feelings" still presented as reasonable cases.
Unless you have an audience of Vulcans, like Mr. Spock, you need to deal with the human brain. Consider the myth as the envelope to pass the PLM-project to the management. C-level acts by myths as so far I haven't seen C-level management spending serious time on understanding PLM. I will end with a quote from Paul Empringham:
I sometimes wish companies would spend 6 months+ to educate themselves on what it takes to deliver incremental PLM success BEFORE engaging with software providers
You don't need a business case
Lionel is also skeptical about some "Myth-propaganda" and I agree with him. The Myth is the envelope, inside needs to be something valuable, the strategy, the plan, and the business case. Here I want to stress one more time that most business cases for PLM are focusing on tool and collaboration efficiency. And from there projecting benefits. However, how well can we predict the future?
If you implement a process, let's assume BOM-collaboration done with Excel by BOM-collaboration based on an Excel-on-the-cloud-like solution, you can measure the differences, assuming you can measure people's efficiency. I guess this is what Oleg means when he explains OpenBOM has a real business case.
However, if you change the intent for people to work differently, for example, consult your supplier or manufacturing earlier in the design process, you touch human behavior. Why should I consult someone before I finish my job, I am measured on output not on collaboration or proactive response? Here is the real ROI challenge.
I have participated in dozens of business cases and at the end, they all look like the graph below:
The ROI is fantastic – after a little more than 2 years, we have a positive ROI, and the ROI only gets bigger. So if you trust the numbers, you would be a fool not to approve this project. Right?
And here comes the C-level gut-feeling. If I have a positive feeling (I follow the myth), then I will approve. If I do not like it, I will say I do not trust the numbers.
Needless to say that if there was a business case without ROI, we do not need to meet the C-level. Unless, and it happens incidental, at C-level, there was already a decision we need PLM from Vendor X because we played golf together, we are condemned together or we believe the same myths.
In reality, the old Gartner graph from realized benefits says it all. The impact of culture, processes, and people can make or break a plan.
You do not need an abstract story for PLM
Some people believe PLM on its own is a myth. You just need the right technology and people will start using it, spreading it out and see how we have improved business. Sometimes email is used as an example. Email is popular because you can with limited effort, collaborate with people, no matter where they are. Now twenty years later, companies are complaining about the lack of traceability, the lack of knowledge and understanding related to their products and processes.
PLM will always have the complexity of supporting traceability combined with real-time collaboration. If you focus only on traceability, people will complain that they are not a counter clerk. If you focus solely on collaboration, you miss the knowledge build-up and traceability.
That's why PLM is a mix of governance, optimized processes to guarantee quality and collaboration, combined with a methodology to tune the existing processes implemented in tools that allow people to be confident and efficient. You cannot translate a business strategy into a function-feature list for a tool.
Conclusion
Myths are part of the human social alignment of large groups of people. If a Myth is true or false, I will not judge. You can use the Myth as an envelope to package your business case. The business case should always be a combination of new ways of working (organizational change), optimized processes and finally, the best tools. A PLM tool-only business case is to my opinion far from realistic
Now preparing for PI PLMx London on 3-4 February – discussing Myths, Single BOMs and the PLM Green Alliance
In this post, I will explain the story behind my presentation at PI PLMx London. You can read my review of the event here: "The weekend after ……" and you can find my slides on SlideShare: HERE.
For me, this presentation is a conclusion of a thought process and collection of built-up experiences in the past three to  five years, related to the challenges digital transformation is creating for PLM and what makes it hard to go through compared to other enterprise business domains.  So here we go:
Digital transformation or disruption?
Slide 2 (top image) until 5 are dealing with the common challenges of business transformation. In nature, the transformation from a Caterpillar (old linear business) to a Butterfly (modern, agile, flexible) has the cocoon stage, where the transformation happens. In business unfortunate companies cannot afford a cocoon phase, it needs to be a parallel change.
Human beings are not good at change (slide 3 & 4), and the risk is that a new technology or a new business model will disrupt your business if you are too confident – see examples from the past. The disruption theory introduced by Clayton Christensen in his book, the Innovators Dilemma is an excellent example of how this can happen.  Some of my thoughts are in The Innovator's dilemma and generation change (2015)
Although I know some PLM vendors consider themselves as disruptor, I give them no chance in the PLM domain. The main reason: The existing PLM systems are so closely tied to the data they manage, that switching from one PLM system to a more modern PLM system does not pay off.  The data models are so diverse that it is better to stay with the existing environment.
What is clear for modern digital businesses is that if you could start from scratch or with almost no legacy you can move faster forward than the rest. But only if supported by a strong leadership , a(understandable) vision and relentless execution.
The impression of evolution
Marc Halpern's slide presented at PDT 2015 is one of my favorite slides, as it maps business maturity to various characteristics of an organization, including the technologies used.
Slide 7 till 18 are zooming in on the terms Coordinated and Connected and the implications it has for data, people and business. I have written about Coordinated and Connected recently: Coordinated or Connected (2018)
A coordinated approach: Delivering the right information at the right moment in the proper context is what current PLM implementations try to achieve. Allowing people to use their own tools/systems as long as they deliver at the right moment their information (documents/files) as part of the lifecycle/delivery process. Very linear and not too complicated to implement you would expect. However it is difficult ! Here we already see the challenge of just aligning a company to implement a horizontal flow of data. Usability of the PLM backbone and optimized silo thinking are the main inhibitors.
In a connected approach: Providing actual information for anyone connected in any context the slide on the left shows the mental picture we need to have for a digital enterprise. Information coming from various platforms needs to be shareable and connected in real-time, leading, in particular for PLM, to a switch from document-based deliverables to models and parameters that are connected.
Slide 15 has examples of some models.  A data-driven approach creates different responsibilities as it is not about ownership anymore but about accountability.
The image above gives my PLM-twisted vision of which are the five core platforms for an enterprise.  The number FIVE is interesting as David Sherburne just published his Five Platforms that Enable Digital Transformation and in 2016 Gartner identified Five domains for the digital platform .- more IT-twisted ? But remember the purpose of digital transformation is: FIVE!
From Coordinated to Connected is Digital Transformation
Slide 19 till 27 further elaborate on the fact that for PLM there is no evolutionary approach possible, going from a Coordinated technology towards a Connected technology.
For three reasons:  different type of data (document vs. database elements), different people (working in a connected environment requires modern digital skills) and different processes (the standard methods for mechanical-oriented PLM practices do not match processes needed to deliver systems (hardware & software) with an incremental delivery process).
Due to the incompatibility of the data, more and more companies discover that a single PLM-instance cannot support both modes – staying with your existing document-oriented PLM-system does not give the capabilities needed for a model-driven approach. Migrating the data from a traditional PLM-environment towards a modern data-driven environment does not bring any value. The majority of the coordinated data is not complete and with the right quality to use a data-driven environment. Note: in  a data-driven environment you do not have people interpreting the data – the data should be correct for automation / algorithms.
The overlay approach, mentioned several times in various PLM-blogs, is an intermediate solution. It provides traceability and visibility between different data sources (PLM, ALM, ERP, SCM, …). However it does not make the information in these systems better accessible.
So the ultimate conclusion is: You need both approaches, and you need to learn to work in a hybrid environment !

What can various stakeholders do?
For the management of your company, it is crucial they understand the full impact of digital transformation. It is not about a sexy customer website, a service platform or Virtual Reality/Augmented Reality case for the shop floor or services. When these capabilities are created disconnected from the source (PLM), they will deliver inconsistencies in the long-term. The new digital baby becomes another silo in the organization. Real digital transformation comes from an end-to-end vision and implementation.  The result of this end-to-end vision will be the understanding that there is a duality in data, in particular for the PLM domain.
Besides the technicalities, when going through a digital transformation, it is crucial for the management to share their vision in a way it becomes a motivational story, a myth, for all employees. As Yuval Harari, writer of the book Sapiens,  suggested, we (Home Sapiens) need an abstract story, a myth to align a larger group of people to achieve a common abstract goal. I discussed this topic in my posts: PLM as a myth? (2017)  and PLM – measurable or a myth?
Finally, the beauty of new digital businesses is that they are connected and can be monitored in real-time. That implies you can check the results continuously and adjust – scale of fail!
Consultants and strategists in a company should also take the responsibility, to educate the management and when advising on less transformational steps, like efficiency improvements: Make sure you learn and understand model-based approaches and push for data governance initiatives. This will at least narrow the gap between coordinated and connected environments.
This was about strategy – now about execution:
For PLM vendors and implementers, understanding the incompatibility of data between current PLM practices – coordinated and connected – it will lead to different business models. Where traditionally the new PLM vendor started first with a rip-and-replace of the earlier environment – no added value – now it is about starting a new parallel environment.  This implies no more big replacement deals, but more a long-term. strategic and parallel journey.  For PLM vendors it is crucial that being able to offer to these modes in parallel will allow them to keep up their customer base and grow. If they would choose for coordinated or connected only it is for sure a competitor will work in parallel.
For PLM users, an organization should understand that they are the most valuable resources, realizing these people cannot make a drastic change in their behavior. People will adapt within their capabilities but do not expect a person who grew up in the traditional ways of working (linear / analogue) to become a successful worker in the new mode (agile / digital). Their value lies in transferring their skills and coaching new employees but do not let them work in two modes. And when it comes to education: permanent education is crucial and should be scheduled – it is not about one or two trainings per year – if the perfect training would exist, why do students go to school for several years ? Why not give them the perfect PowerPoint twice a year?
Conclusions
I believe after three years of blogging about this theme I have made my point. Let's observe and learn from what is happening in the field – I remain curious and focused about proof points and new insights. This year I hope to share with you new ideas related to digital practices in all industries, of course all associated with the human side of what we once started to call PLM.
Note: Oleg Shilovitsky just published an interesting post this weekend: Why complexity is killing PLM and what are future trajectories and opportunities? Enough food for discussion. One point: The fact that consumers want simplicity does not mean PLM will become simple – working in the context of other information is the challenge – it is human behavior – team players are good in anticipating – big egos are not. To be continued…….
Finally, I have time to share my PLM experiences with you in this blog. The past months have been very busy as I moved to a new house, and I wanted to do and control a lot of activities myself. Restructuring your house in an agile way is not easy. Luckily there was a vision how the house should look like. Otherwise, the "agile" approach would be an approach of too many fixes. Costly and probably typical for many old construction projects.
Finally, I realized the beauty of IKEA´s modular design and experienced the variety of high-quality products from BLUM (an impressive company in Austria I worked with)
In parallel, I have been involved in some PLM discussions where in all cases the connection with the real C-level was an issue. And believe it or not, my blog buddy Oleg Shilovitsky just published a post: Hard to sell PLM? Because nobody gives a SH*T about PLM software. Oleg is really starting from the basics explaining you do not sell PLM; you sell a business outcome. And in larger enterprises I believe you sell at this time the ability to do a business transformation as business is becoming digital, with the customer in the center. And this is the challenge I want to discuss in this post
The value of PLM at the C-level
Believe it or not, it is easier to implement PLM (in general) instead of explaining a CEO why a company needs modern PLM. A nice one-liner to close this post, however, let me explain what I mean by this statement and perhaps show the reasons why PLM does not seem to be attractive so much at the C-level. I do not want to offend any particular PLM company, Consultancy firm or implementor, therefore, allow me to stay on a neutral level.
The C-level time challenge
First, let´s imagine the situation at C-level. Recently I heard an excellent anecdote about people at C-level. When they were kids, the were probably the brightest and able to process and digest a lot of information, making their (school) careers a success. When later arriving in a business environment, they were probably the ones that could make a difference in their job and for that reason climbed the career ladder fast to reach a C-level position. Then arriving at that level, they become too busy to dive really deep into the details.
Everyone around them communicates in "elevator speeches" and information to read must me extremely condensed and easy to understand. As if people at C-level have no brains and should be informed like small kids.
I have seen groups of people working weeks on preparing the messages for the CEO. Every word is twisted hundred times – would he or she understand it? I believe the best people at C-level have brains, and they would understand the importance of PLM when someone explains it. However, it requires time if it does not come from your comfort zone.
Who explains the strategic value of PLM
There are a lot of strategic advisory companies who have access to the board room, and we can divide them into two groups. The ones that focus on strategy independent of any particular solution and the ones that concentrate on a strategy, guaranteeing their implementation teams are ready to deploy the solution. Let´s analyze both options and their advice:
Independent of a particular solution
When a company is looking for help from a strategic consultancy firm, you know upfront part of the answer. As every consultancy firm has a preferred sweet spot, based on their principal consultant(s). As a PLM consultant, I probably imagine the best PLM approach for your company, not being expert in financials or demagogic trends. If the advisory company has a background in accountancy, they will focus their advice on financials. If the company has a background in IT, they will focus their information on an infrastructure concept saving so much money.
A modern digital enterprise is now the trend, where digital allows the company to connect and interact with the customer and therefore react faster to market needs or opportunities. IoT is one of the big buzz words here. Some companies grasp the concept of being customer centric (the future) and adapt their delivery model to that, not realizing the entire organization including their product definition process should be changing too. You cannot push products to the market in the old linear way, while meanwhile expecting modern agile work processes.
Most of the independent strategic consultants will not push for a broader scope as it is out of their comfort zone. Think for a moment. Who are the best strategic advisors that can talk about the product definition process, the delivery process and products in operation and service? I would be happy if you give me their names in the comments with proof points.
Related to a particular solution
When you connect with a strategic advisory company, which an extensive practice in XXX or YYY, you can be sure the result will be strategic advice containing XXX or YYY. The best approach with ZZZ will not come on the table, as consultancy firms will not have the intention to investigate in that direction for your company. They will tell you: "With XXX we have successfully transformed (many) other companies like yours, so choose this path with the lowest risk.
And this is the part what concerns me the most at this time. Business is changing rapidly and therefore PLM should be changing too. If not that would be a strange situation? Read about the PLM Identity crisis here and here.
The solution is at C-level (conclusion)
I believe the at the end the future of your company will be dependent on your DNA, your CEO and the C-level supporting the CEO. Consultancy firms can only share their opinion from their point of view and with their understanding in mind.
If you have a risk-averse management, you might be at risk.
Doing nothing or following the majority will not bring more competitive advantage.
The awareness that business is global and changing rapidly should be on every company's agenda.
Change is always an opportunity to get better; still no outsider can recommend you what is the best. Take control and leadership. For me, it is clear that the product development and delivery process should be a part of this strategy. Call it PLM or something different. I do not care. But do not focus on efficiency and ROI, focus on being able to be different from the majority. Apple makes mobile phones; Nespresso makes coffee, etc.

Think and use extreme high elevators to talk with your C-level!

Your thoughts?
Two weeks ago I got this message from WordPress, reminding me that I started blogging about PLM on May 22nd in 2008. During some of my spare time during weekends, I began to read my old posts again and started to fix links that have been disappearing.
Initially when I started blogging, I wanted to educate mid-market companies about PLM. A sentence with a lot of ambiguities. How do you define the mid-market and how do you define PLM are already a good start for a boring discussion. And as I do not want to go into a discussion, here are my "definitions"
Warning: This is a long post, full of generalizations and a conclusion.
PLM and Mid-market
The mid-market companies can be characterized as having a low-level of staff for IT and strategic thinking. Mid-market companies are do-ers and most of the time they are good in their domain based on their IP and flexibility to deliver this to their customer base. I did not meet mid-market companies with a 5-year and beyond business vision. Mid-market companies buy systems. They bought an ERP system 25-30 years ago (the biggest trauma at that time). They renewed their ERP system for the Y2K problem/fear and they switched from drawing board towards a 2D CAD system. Later they bought a 3D CAD system, introducing the need for a PDM system to manage all data.
PLM is for me a vision, a business approach supported by an IT-infrastructure that allows companies to share and discover and connect product related information through the whole lifecycle. PLM enables companies to react earlier and better in the go-to-market process. Better by involving customer inputs and experience from the start in the concept and design phases. Earlier thanks to sharing and involving other disciplines/suppliers before crucial decisions are made, reducing the amount of iterations and the higher costs of late changes.
Seven years ago I believed that a packaged solution, combined with a pre-configured environment and standard processes would be the answer for mid-market companies. The same thought currently PLM vendors have with a cloud-based solution. Take it, us it as it is and enjoy.
Here I have changed my opinion in the past seven years. Mid-market companies consider PLM as a more complex extension of PDM and still consider ERP (and what comes with that system) as the primary system in the enterprise. PLM in mid-market companies is often seen as an engineering tool.
LESSON 1 for me:
The benefits of PLM are not well-understood by the mid-market
To read more:
PLM for the mid-market – mission impossible?
PLM for the SMB – a process or culture change ?
Culture change in a mid-sized company – a management responsibility
Mid-market PLM – what did I learn in 2009 ?
Implementing PLM is a change not a tool
Who decides for PLM in a mid-market company ?
More on: Who decides for PLM in a mid-market company ?
Globalization and Education
In the past seven years, globalization became an important factor for all type of companies. Companies started offshoring labor intensive work to low-labor-cost countries introducing the need for sharing product data outside their local and controlled premises. Also, acquisitions by larger enterprises and by some of the dominant mid-market companies, these acquisitions introduced a new area of rethinking. Acquisitions introduced discussions about: what are real best practices for our organization? How can we remain flexible, meanwhile adapt and converge our business processes to be future ready?
Here I saw two major trends in the mid-market:
Lack of (PLM) Education
To understand and implement the value of PLM, you need to have skills and understanding of more than just a vendor-specific PLM system. You need to understand the basics of change processes (Engineering Change Request, Engineering Change Order, Manufacturing Change Order and more). And you need to understand the characteristics of a CAD document structure, a (multidisciplinary) EBOM, the MBOM (generic and/or plant specific) and the related Bill of Processes. This education does not exist in many countries and people are (mis-)guided by their PLM/ERP vendor, explaining why their system is the only system that can do the job.
Interesting enough the most read posts on my blog are about the MBOM, the ETO, BTO and CTO processes. This illustrates there is a need for a proper, vendor-independent and global accepted terminology for PLM
Some educational posts:
Bill of Materials for Dummies – ETO  ranked #1
ECR/ECO for Dummies ranked #2
BOM for Dummies – CTO  ranked #4
BOM for Dummies: BOM and CAD  ranked #7
Where does PLM start beyond document management ?
The dominance of ERP
As ERP systems were introduced long before PLM (and PDM), these systems are often considered by the management of a mid-market company as the core. All the other tools should be (preferably) seen as an extension of ERP and if possible, let´s implement ERP vendor´s functionality to support PLM – the Swiss knife approach – one tool for everything. This approach is understandable as at the board level there are no PLM discussions. Companies want to keep their "Let´s do it"-spirit and not reshuffle or reorganize their company, according to modern insights of sharing. Strangely enough, you see in many businesses the initiative to standardize on a single ERP system first, instead of standardizing on a single PLM approach first. PLM can bring the global benefits of product portfolio management and IP-sharing, where ERP is much more about local execution.
LESSON 2:
PLM is not understood at the board level, still considered as a tool
Some post related to PLM and ERP
Where is the MBOM ?  ranked #3
Connecting PLM and ERP (post 1) – (post 2) – (post 3) ranked #8
PLM and ERP – the culture change
5 reasons not to implement PLM – Reason #3 We already have an ERP system
The human factor
A lot of the reasons why PLM has the challenge to become successful have to do with its broad scope. PLM has an unclear definition and most important, PLM forces people to share data and work outside their comfort zones. Nobody likes to share by default. Sharing makes day-to-day life more complicated, sharing might create visibility on what you actually contribute or fix. In many of my posts, I described these issues from various viewpoints: the human brain, the innovators dilemma, the way the older generation (my generation) is raised and used to work. Combined with the fact that many initial PLM/PDM implementations have created so many legacies, the need to change has become a risk. In the discussion and selection of PLM I have seen many times that in the end a company decides to keep the old status quo (with new tools) instead of really having the guts to move toward the future. Often this was a result of investors not understanding (and willing to see) the long term benefits of PLM.
LESSON 3:
PLM requires a long-term vision and understanding, which most of the time does not fit current executive understanding (lack of education/time to educate) and priority (shareholders)
Many recent posts are about the human factor:
The Innovator´s dilemma and PLM
Our brain blocks PLM acceptance
How to get users excited or more committed to a new PLM system?
The digital transformation
The final and most significant upcoming change is the fact that we are entering a complete new era: From linear and  predictable towards fast and iterative, meaning that classical ways we push products to the market will become obsolete. The traditional approach was based on lessons learned from mechanical products after the second world-war. Now through globalization and the importance of embedded software in our products, companies need to deliver and adapt products faster than the classical delivery process as their customers have higher expectations and a much larger range to choose from. The result from this global competitiveness is that companies will change from delivering products towards a more-and-more customer related business model (continuous upgrades/services). This requires companies to revisit their business and organization, which will be extremely difficult. Business wise and human change require new IT concepts – platform? / cloud services? / Big data?
Older enterprises, mid-market and large enterprises will be extremely challenged to make this change in the upcoming 10 years. It will be a matter of survival and I believe the Innovator´s Dilemma applies here the most.
LESSON 4:
The digital transformation is apparent as a trend for young companies and strategic consultants. This message is not yet understood at the board level of many businesses.
Some recent post related to this fast upcoming trend:
From a linear world to fast and circular ?
Did you notice PLM is changing?
Documents or Intelligent Data ?
The difference between files and data-oriented – a tutorial (part 1) – (part 2) – (part 3)
PLM and/or SLM? – (part 1) – (part 2)
Breaking down the silos with data
ROI (Return On Investment)
I also wrote about ROI – a difficult topic to address as in most discussions related to ROI, companies are talking about the costs of the implementation, not about the tremendous larger impact a new business approach or model can have, once enabled through PLM. Most PLM ROI discussions are related to efficiency and quality gains, which are significant and relevant. However these benefits are relative small and not comparable with the ability to change your business (model) to become more customer centric and stay in business.
Some of the ROI posts:
To PLM or Not to PLM – measuring the planning phase  ranked #5
Free PLM Software does not help companies  ranked #6
PLM selection–additional thoughts
PLM Selection: Proof Of Concept observations
Where is my PLM Return On Investment (ROI) ?
Conclusion
A (too) long post this time however perhaps a good post to mark 7 years of blogging and use it as a reference for the topics I briefly touched here. PLM has many aspects. You can do the further reading through the links.
From the statistics it is clear that the education part scores the best – see rankings. For future post, let me know by creating a comment what you are looking for in this blog: PLM Mid-Market, Education, PLM and ERP, Business Change, ROI, Digitalization, or …??
Also I have to remain customer centric – thanks for reading and providing your feedback
Above Image courtesy of the marketoonist.com – Tom Fishburne
Image related to digital transformation: The Economist – the onrushing wave