You are currently browsing the tag archive for the 'Standards' tag.
This post is based on a mix of interactions I had the last two weeks in my network, mainly on LinkedIn.  First, I enjoyed the discussion that started around Yoann Maingon post: Thoughts about PLM Business models. Yoann is quite seasoned in PLM, as you can see from his LinkedIn profile, and we have had interesting discussions in the past, and recently about a new PLM-system, he is developing Ganister PLM, based on a flexible Graph database.
Perhaps in that context, Yoann was exploring the various business models. Do you pay for the software (and maintenance), do you pay through subscription, what about a modular approach or a full license for all the functionality? All these questions made me think about the various business models that I encountered and how hard it is for a customer to choose the optimal solution.  And is the space for a new type of PLM? Is there space for free PLM? Some of my thoughts here:
PLM vendors need to be profitable
One of the most essential points to consider is that whatever PLM solution you are aiming to buy, make sure that your PLM vendor has a profitable business model. As once you started with a PLM solution, it is your company's IP that will be stored in this environment, and you do not want to change every few years your PLM system. Switching PLM systems would be affordable if the PLM system would store their data in a standard format – I will share a more in-depth link under PLM and standards.
For the moment, you cannot state PLM vendors endorse standards. None of the real PLM vendors have a standardized data model, perhaps closest to standards are Eurostep, who have based that ShareAspace solution on top of the PLCS (ISO 10303) standard. However, ShareAspace is more positioned as a type of middleware, connecting between OEMs/Owner/Operators and their suppliers to benefit for standardized connectivity.
Coming back to the statement, PLM Vendors need to be profitable to provide a guarantee for the future of your company's data is the first step. The major PLM Vendors are now profitable as during a consolidation phase starting 15 years ago, a lot of non-profitable PLM Vendors disappeared. Matrix One, Agile, Eigner & Partner PLM are the best-known companies that were bought for either their technology or market share. In that context, you might also look at OnShape.
Would they be profitable as a separate company, or would investors give up? To survive, you need to be profitable, so giving software away for free is not a good sign (see the software for free paragraph) as a company needs continuity.
PLM startups
In the past 10 years, I have seen and evaluated several new PLM companies. All of them did not really change the PLM paradigm, most of them were still focusing on being an engineering collaboration tools. Several of these companies have in their visionary statement that they are going to be the "Excel killer." We all know Excel has the best user interface and capabilities to manipulate a collection of metadata.
Very popular is the BOM in Excel, extracted from the CAD-system (no need for an "expensive" PDM or PLM) or BOM used to share with suppliers and stakeholders (ERP is too rigid, purchasing does not work with PDM).
The challenge I see here is that these startups do not bring real new value. The cost of manipulating Excels is a hidden cost, and companies relying on Excel communication are the type of companies that do not have a strategic point of view. This is typical for Small and Medium businesses where execution ("let's do it") gets all the attention.
PLM startups often collect investor's money because they promise to kill Excel, but is Excel the real problem? Modern PLM is about data sharing, which is an attitude change, not necessarily a technology change from Excel tables to (cloud) shared tables. However, will one of these "new Excel killers" PLMs be disruptive? I don't think so.
PLM disruption?
A week ago, I read an interview with Clayton Christensen (thanks Hakan Karden), which I shared on LinkedIn a week ago. Clayton Christensen is the father of the Disruptive Innovation theory, and I have cited him several times in my blogs. His theory is, in my opinion, fundamental to understand how traditional businesses can be disrupted. The interview took place shortly before he died at the age of 67. He died due to complications caused by leukemia.
A favorite part of this interview is, where he restates what is really Disruptive Innovation as we often talk about disruption without understanding the context, just echoing other people:
Christensen: Disruptive innovation describes a process by which a product or service powered by a technology enabler initially takes root in simple applications at the low end of a market — typically by being less expensive and more accessible — and then relentlessly moves upmarket, eventually displacing established competitors. Disruptive innovations are not breakthrough innovations or "ambitious upstarts" that dramatically alter how business is done but, rather, consist of products and services that are simple, accessible, and affordable. These products and services often appear modest at their outset but over time have the potential to transform an industry.
Many of the PLM startups dream and position themselves as the new disruptor.  Will they succeed? I do not believe so if they only focus on replacing Excel, there is a different paradigm needed. Voice control and analysis perhaps ("Hey PLM if I change Part XYZ what will be affected")?
This would be disruptive and open new options. I think PLM startups should focus here if they want my investment money.
PLM for free?
There are some voices that PLM should be free in an analogy to software management and collaboration tools. There are so many open-source software management tools, why not using them for PLM? I think there are two issues here:
PLM data is not like software data. A lot of PLM data is based on design models (3D CAD / Simulation), which is different from software. Designs are often not that modular as software for various reasons. Companies want to be modular in their products, but do they have the time and resources to reinvent their existing product. For software, these costs are so much lower as it is only a brain exercise. For hardware, the impact is significant. Bringing me to the second point.
The cost of change for hardware is entirely different compared to software. Changing software does not have an impact on existing stock or suppliers and, therefore, can be implemented once tested for its purpose. A hardware change impacts the existing production process. First, use the old parts before introducing the change, or do we accept the (costs) of scrap. Is our supply chain, or are our production tools ready to deliver continuity for the new version? Hardware changes are costly, and you want to avoid them. Software changes are cheap, therefore design your products to be configurable based on software (For example Tesla's software controlling the features to be allowed)
Now imagine, with enough funding, you could provide a PLM for free.  Because of ease of deployment, this would be very likely a cloud offering, easy and scalable. However, all your IP is in that cloud too, and let's imagine that the cloud is safer than on-premise, so it does not matter in which country your data is hosted (does it ?).
Next, the "free" PLM provider starts asking a small service fee after five years, as the promised ROI on the model hasn't delivered enough value for the shareholders, they become anxious. Of course, you do not like to pay the fee. However, where is your data, and what happens when you do not pay?
If the PLM provider switches you off, you are without your IP. If you ask the PLM provider to provide your data, what will you get? A blob of XML-files, anything you can use?
In general, this is a challenge for all cloud solutions.
What if you want to stop your subscription?
What is the allowed Exit-strategy?
Here I believe customers should ask for clarity, and perhaps these questions will lead to a renewed understanding that we need standards.
PLM and standards
We had a vivid discussion in the blogging community in September last year. You can read more related to this topic in my post: PLM and the need for standards which describes the aspects of lock-in and needs for openness.
Finally, a remark related to the PLM-acronym. Another interesting discussion started around Joe Barkai's post: Why I do not do PLM . Read the comments and the various viewpoint on PLM here. It is clear that the word PLM unites us all; however, the interpretation is different.
If someone in the street asks me what is your profession, I never mention I do PLM. I say: "I assist mainly manufacturing companies in redesigning their business processes using best practices and modern digital technologies". The focus is on the business value, not on the ultimate definition of PLM
Conclusion
There are many business aspects related to PLM to consider. Yoann Maingon's post started the thinking process, and we ended up with the PLM-definition. It all illustrates that being involved in PLM is never a boring journey. I am curious to learn about your journey and where we meet.
For me, the joint conference from CIMdata and Eurostep is always a conference to look forward too. The conference is not as massive as PLM-Vendor conferences (slick presentations and happy faces); it is more a collection of PLM-practitioners (this time a 100+) with the intent to discuss and share their understanding and challenges, independent from specific vendor capabilities or features.  And because of its size a great place to network with everyone.
Day 1 was more a business/methodology view on PLM and Day 2 more in-depth focusing on standards and BIM. In this post, the highlights from the first day.
The State of PLM
Peter Bilello, CIMdata's president, kicked of with a review of the current state of the PLM industry. Peter mentioned the PLM-market grew by 9.4 % to $47.8 billion (more than the expected 7 %). Good for the PLM Vendors and implementers.
However, Peter also mentioned that despite higher spending, PLM is still considered as a solution for engineering, often implemented as PDM/CAD data management. Traditional organizational structures, marketing, engineering, manufacturing, quality were defined in the previous century and are measured as such.
This traditional approach blocks the roll-out of PLM across these disciplines. Who is the owner of PLM or where is the responsibility for a certain dataset are questions to solve. PLM needs to transform to deliver end-to-end support instead of remaining the engineering silo. Are we still talking about PLM in the future? See Peter's takeaways below:
We do not want to open the discussion if the the name PLM should change – too many debates – however unfortunate too much framing in the past too.
The Multi View BOM
Fred Feru from Airbus presented a status the Aerospace & Defense PLM action group are working on: How to improve and standardize on a PLM solution for multi-view BOM management, in particular, the interaction between the EBOM and MBOM. See below:
You might think this is a topic already solved when you speak with your PLM-vendor. However, all existing solutions at the participant implementations rely on customizations and vary per company. The target is to come up with common requirements that need to be addressed in the standard methodology. Initial alignment on terminology was already a first required step as before you standardize, you need to have a common dictionary. Moreover, a typical situation in EVERY PLM implementation.
An initial version was shared with the PLM Editors for feedback and after iterations and agreement to come with a solution that can be implemented without customization. If you are interested in the details, you can read the current status here with Appendix A en Appendix B.
Enabling the Circular Economy for Long Term Prosperity
Graham Aid gave a fascinating presentation related to the potentials and flaws of creating a circular economy. Although Graham was not a PLM-expert (till he left this conference), as he is the Strategy and Innovation Coordinator for the Ragn-Sells Group, which performs environmental services and recycling across Sweden, Norway, Denmark, and Estonia. Have a look at their website here.
Graham shared with us the fact that despite logical arguments for a circular economy – it is more profitable at the end – however, our short term thinking and bias block us from doing the right things for future generations.
Look at the missing link for a closed resource-lifecycle view below.
Graham shared weird examples where scarce materials for the future currently were getting cheaper, and therefore there is no desire for recycling them. A sound barrier with rubble could contain more copper than copper ore in a mine.
In the PLM-domain, there is also an opportunity for supporting and working on more sustainable products and services. It is a mindset and can be a profitable business model. In the PDT 2014 conference, there was a session on circular product development with Xerox as the best example. Circular product development but also Product As A Service can be activities that contribute to a more sustainable world. Graham's presentation was inspiring for our PLM community and hopefully planted a few seeds for the future. As it is all about thinking long-term.
With the PLM Green Alliance, I hope we will be able to create a larger audience and participation for a sustainable future. More about the PLM Green Alliance next week.
The Fundamental Role of PLM in Data-driven Product Portfolio Management
Hannu Hannila (Polar) presented his study related to data-driven product portfolio management and why it should be connected to PLM.  For many companies, it is a challenge to understand which products are performing well and where to invest. These choices are often supported by Data Damagement as Hannu called it.
An example below:
The result of this fragmented approach is that organizations make their decisions on subjective data and emotions. Where the assumption is that 20 % of the products a company is selling is related to 80 % of the revenue, Hannu found in his research companies where only 10 % of the products were contributing to the revenue. As PPM (Product Portfolio Management)  often is based on big emotions – who shouts the loudest mentality, influenced by the company's pet products and influence by the HIPPO (HIghest Paid Person in the Office).  So how to get a better rationale?
Hannu explained a data-driven framework that would provide the right analytics on management level, depending on overall data governance from all disciplines and systems.  See below:
I liked Hannu's conclusions as it aligns with my findings:
To be data-driven, you need Master Data Management and Data Governance
Product Portfolio Management is the driving discipline for PLM, and in a modern digital enterprise, it should be connected.
Sponsor sessions
Sponsors are always needed to keep a conference affordable for the attendees.  The sponsor sessions on day 1 were of good quality.  Here a quick overview and a link if you want to invest further
Configit – explaining the value of a configurator that connects marketing, technical and sales, introducing CLM (Configuration Lifecycle Management) – a new TLA
Aras – explaining their view on what we consider the digital thread
Variantum – explaining their CPQ solution as part of a larger suite of cloud offerings
Quick Release – bringing common sense to PLM implementations, similar to what I am doing as PLM coach – focusing on the flow of information
SAP – explaining the change in focus when a company moves toward a product as a service model
SharePLM – A unique company addressing the importance of PLM training delivered through eLearning
Conclusion
The first day was an easy to digest conference with a good quality of presentations. I only shared 50 % of the session as we already reached 1000+ words.  The evening I enjoyed the joint dinner, being able to network and discuss in depth with participants and finished with a social network event organized by SharePLM. Next week part 2.
The usage of standards has been a recurring topic the past 10 months, probably came back to the surface at PI PLMx Chicago during the PLM Leaders panel discussion. If you want to refresh the debate, Oleg Shilovitsky posted an overview: What vendors are thinking about PLM standards – Aras, Dassault Systemes, Onshape, Oracle PLM, Propel PLM, SAP, Siemens PLM.
It is clear for vendors when they would actively support standards they reduce their competitive advantage, after all, you are opening your systems to connect to other vendor solutions, reducing the chance to sell adjacent functionality. We call it vendor lock-in. If you think this approach only counts for PLM, I would suggest you open your Apple (iPhone) and think about vendor lock-in for a moment.
Vendors will only adhere to standards when pushed by their customers, and that is why we have a wide variety of standards in the engineering domain.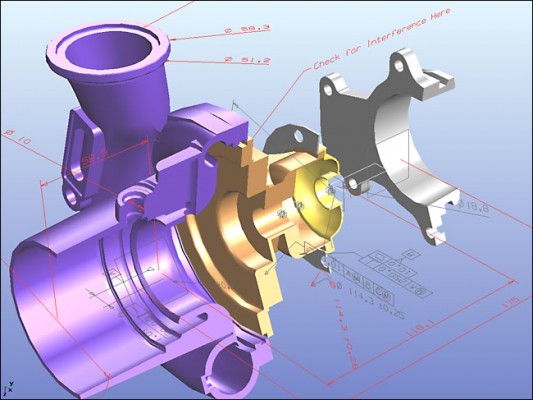 Take the example of JT as a standard viewing format, heavily pushed by Siemens for the German automotive industry to be able to work downstream with CATIA and NX models. There was a JT-version (v9.5) that reached ISO 1306 alignment, but after that, Siemens changed JT (v10) again to optimize their own exchange scenarios, and the standard was lost.
And as customers did not complain (too much), the divergence continued. So it clear  vendors will not maintain standards out of charity as your business does not work for charity either (or do you ?). So I do not blame them is there is no push from their customers to maintain them.
What about standards?
The discussion related to standards flared up around the IpX ConX19 conference and a debate between Oleg & Hakan Kardan (EuroSTEP) where Hakan suggested that PLCS could be a standard data model for the digital thread – you can read Oleg's view here: Do we need a standard like PLCS to build a digital thread.
Oleg's opening sentence made me immediately stop reading further as more and more I am tired of this type of framing if you want to do a serious discussion based on arguments. Such a statement is called framing and in particular in politics we see the bad examples of framing.
Standards are like toothbrushes, a good idea, but no one wants to use anyone else's. The history of engineering and manufacturing software is full of stories about standards.
This opening sentence says all about the mindset related to standards – it is a one-liner – not a fact. It could have been a tweet in this society of experts.
Still later,I read the blog post and learned Oleg has no arguments to depreciate PLCS, however as he does not know the details, he will probably not use it. The main challenge of standards: you need to spend time to understand and adhere to them and agree on following them. Otherwise, you get the same diversion of JT again or similar examples.
However, I might have been wrong in my conclusion as Oleg did some thinking on a Sunday and came with an excellent post: What would happen if PLM Vendors agree about data standards. Here Oleg is making the comparison with a standard in the digital world, established by Google, Microsoft, Yahoo, and Yandex : Schema.org: Evolution of Structured Data on the Web.
There is a need for semantic mapping and understanding in the day-to-day-world, and this understanding makes you realize the same is needed for PLM. That was one of the reasons why I wrote in the past (2015) a series of posts related to the importance of a PLM data model:
All these posts were aimed to help companies and implementers to make the right choices for an item-centric PLM implementation. At that time – 2015, item-centric was the current PLM best practice. I learned from my engagements in the past 15 years, in particular when you have a flexible modeling tool like SmarTeam or nowadays Aras, making the right data model decisions are crucial for future growth.
Who needs standards?
First of all, as long as you stay in your controlled environment, you do not need standards. In particular, in the Aerospace and Automotive industry, the OEMs defined the software versions to be used, and the supply chain had to adhere to their chosen formats. Even this narrow definition was not complete enough as a 3D CAD model needed to be exported for simulation or manufacturing purposes. There was not a single vendor working on a single CAD model definition at that time. So the need for standards emerged as there was a need to exchange data.
Data exchange is the driving force behind standards.
In a second stage also neutral format data storage became an important point – how to save for 75 years an aircraft definition.
Oil & Gas / Building – Construction
These two industries both had the need for standards. The Oil & Gas industry relies on EPC (Engineering / Procurement / Construction)  companies that build plants or platforms. Then the owner/operator takes over the operation and needs a hand-over of all the relevant information. However if this information would be delivered in the application-specific formats the EPC companies have used, the owner/operator would require various software environments and skills, just to have access to the data.
Therefore if the data is delivered in a standard format (ISO 15926) and the exchange follows CFIHOS (Capital Facilities Information Hand Over Specification) this exchange can be done more automated between the EPC and Owner/Operator environment, leading to lower overall cost of delivering and maintaining the information combined with a higher quality. For that reason, the Oil & Gas industry has invested already for a long time in standards as their plants/platform have a long lifecycle.
And the same is happening in the construction industry. Initially Autodesk and Bentley were fighting to become the vendor-standard and ultimately the IFC-standard has taken a lot from the Autodesk-world, but has become a neutral standard for all parties involved in a construction project to share and exchange data. In particular for the construction industry,  the cloud has been an accelerator for collaboration.
So standards are needed where companies/people exchange information
For the same reason in most global companies, English became the standard language. If you needed to learn all the languages spoken in a worldwide organization, you would not have time for business. Therefore everyone making some effort to communicate in one standard language is the best way to operate.
And this is the same for a future data-driven environment – we cannot afford for every exchange to go to the native format from the receiver or source – common neutral (or winning) standards will ultimately also come up in the world of manufacturing data exchange and IoT.
Companies need to push
This is probably the blocking issue for standards. Developing standards, using standards require an effort without immediate ROI. So why not use vendor-formats/models and create custom point-to-point interface as we only need one or two interfaces?  Companies delivering products with a long lifecycle know that the current data formats are not guaranteed for the future, so they push for standards (aerospace/defense/ oil & gas/construction/ infrastructure).
Other companies are looking for short term results, and standards are slowing them down. However as soon as they need to exchange data with their Eco-system (suppliers/ customers) an existing standard will make their business more scalable. The lack of standards is one of the inhibitors for Model-Based Definition or the Model-Based Enterprise – see also my post on this topic: Model-Based – Connecting Engineering and Manufacturing
When we would imagine the Digital Enterprise of the future, information will be connected through data streams and models. In a digital enterprise file conversions and proprietary formats will impede the flow of data and create non-value added work. For example if we look to current "Digital Twin" concepts, the 3D-representation of the twin is recreated again instead of a neutral 3D-model continuity. This because companies currently work in a coordinated manner. In perhaps 10 years from now we will reach maturity of a model-based enterprise, which only can exist based on standards. If the standards are based on one dominating platform or based on a merger of standards will be the question.
To discuss this question and how to bridge from the past to the future I am looking forward meeting you at the upcoming PLM Roadmap & PDT 2019 EMEA conference on 13-14 November in Paris, France. Download the program here: PLM for Professionals – Product Lifecycle Innovation
Conclusion
I believe PLM Standards will emerge when building and optimizing a digital enterprise. We need to keep on pushing and actively working for meaningful standards as they are crucial to avoid a lock-in of your data. Potentially creating dead-ends and massive inefficiencies.  The future is about connected Eco-systems, and the leanest companies will survive. Standards do not need to be extraordinarily well-defined and can start from a high-level alignment as we saw from schema.org. Keep on investing and contributing to standards and related discussion to create a shared learning path.
Thanks Oleg Shilovitsky to keep the topic alive.

p.s. I had not time to read and process your PLM Data Commodizitation post

This is the moment of the year, where at least in my region, most people take some time off to disconnect from their day-to-day business.  For me, it is never a full disconnect as PLM became my passion, and you should never switch off your passion.
On August 1st, 1999, I started my company TacIT, the same year the acronym PLM was born. I wanted to focus on knowledge management, therefore the name TacIT.  Being dragged into the SmarTeam world with a unique position interfacing between R&D, implementers and customers I found the unique sweet spot, helping me to see all aspects from PLM – the vendor position, the implementer's view, the customer's end-user, and management view.
It has been, and still, is 20 years of learning and have been sharing most in the past ten years through my blog. What I have learned is that the more you know, the more you understand that situations are not black and white. See one of my favorite blog pictures below.
So there is enough to overthink during the holidays. Some of my upcoming points:
From coordinated to connected
Instead of using the over-hyped term: Digital Transformation, I believe companies should learn to work in a connected mode, which has become the standard in our daily life. Connected means that information needs to be stored in databases somewhere, combined with openness and standards to make data accessible. For more transactional environments, like CRM, MES, and ERP, the connected mode is not new.
In the domain of product development and selling, we have still a long learning path to go as the majority of organizations is relying on documents, be it Excels, Drawings (PDF) and reports. The fact that they are stored in electronic file formats does not mean that they are accessible. There is still manpower needed to create these artifacts or to extract the required information from them.
The challenge for modern PLM is to establish new best practices around a model-based approach for systems engineering (MBSE), for engineering to manufacturing (MBD/MBE) and operations (Digital Twins). All these best practices should be generic and connected ultimately.  I wrote about these topics in the past, have a look at:
PLM Vendors are showing pieces of the puzzle, but it is up to the implementers to establish the puzzle, without knowing in detail what the end result will be. This is the same journey of Columbus. He had a boat and a target towards the unknown. He discovered a country with a small population, nowadays a country full of immigrants who call themselves natives.
However, the result was an impressive transformation.
Reading about transformation
Last year I read several books to get more insight into what motivates us, and how can we motivate people to change. In one way, it is disappointing to learn that we civilized human beings most of the time to not make rational decisions but act based on our per-historic brain.
Thinking, Fast and Slow from Daniel Kahneman was one of the first books in that direction as a must-read to understand our personal thinking and decision processes.
I read Idiot Brain: What Your Head Is Really Up To from Dean Burnett, where he explains this how our brain appears to be sabotaging our life, and what on earth it is really up to. Interesting to read but could be a little more comprehensive
I got more excited from Dan Ariely"s book: Predictably Irrational: The Hidden Forces That Shape Our Decisions as it was structured around topics where we handle completely irrational but predictable. And this predictability is used by people (sales/politicians/ management) to drive your actions. Useful to realize when you recognize the situation
These three books also illustrate the flaws of our modern time – we communicate fast (preferable through tweets) – we decide fast based on our gut feelings – so you realize towards what kind of world we are heading.  Going through a transformation should be considered as a slow, learning process. Like reading a book – it takes time to digest.
Once you are aiming at a business transformation for your company or supporting a company in its transformation, the following books were insightful:
Leading Digital: Turning Technology into Business Transformation by George Westerman, Didier Bonnet and Andrew McAfee is maybe not the most inspiring book, however as it stays close to what we experience in our day-to-day-life it is for sure a book to read to get a foundational understanding of business transformation.
The book I liked the most recent was Leading Transformation: How to Take Charge of Your Company's Future by Nathan Furr, Kyle Nel, Thomas Zoega Ramsoy as it gives examples of transformation addressing parts of the irrational brain to get a transformation story. I believe in storytelling instead of business cases for transformation. I wrote about it in my blog post: PLM Measurable or a myth referring to Yuval Harari's book Homo Sapiens
Note: I am starting my holidays now with a small basket of e-books. If you have any recommendations for books that I must read – please write them in the comments of this blog
Discussing transformation
After the summer holidays, I plan to have fruitful discussions around topics close to PLM. Working on a post and starting a conversation related to PLM, PIM, and Master Data Management. The borders between these domains are perhaps getting vaguer in a digital enterprise.
Further, I am looking forward to a discussion around the value of PLM assisting companies in developing sustainable products. A sustainable and probably circular economy is required to keep this earth a place to live for everybody. The whole discussion around climate change, however, is worrying as we should be Thinking – not fast and slow – but balanced.
A circular economy has been several times a topic during the joint CIMdata PLM Roadmap and PDT conferences, which bring me to the final point.
On 13th and 14th November this year I will participate again in the upcoming PLM Roadmap and PDT conference. This time in La Defense, Paris, France. I will share my experiences from working with companies trying to understand and implement pieces of a digital transformation related to PLM.
There will be inspiring presentations from other speakers, all working on some of the aspects of moving to facets of a connected enterprise. It is not a marketing event, it is done by professionals, serving professionals. Therefore I hope if you are passioned about the new aspects of PLM, no matter how you name label them, come and join, discuss and most of all, learn.
Conclusion
Modern life is about continuous learning  – make it a habit. Even a holiday is again a way to learn to disconnect.
How disconnected I was you will see after the holidays.

I was happy to take part at the PI PLMx London event last week. It was here and in the same hotel that this conference saw the light in 2011  – you can see my blog post from that event here: PLM and Innovation @ PLMINNOVATION 2011.
At that time the first vendor-independent PLM conference after a long time and it brought a lot of new people together to discuss their experience with PLM. Looking at the audience that time, many of the companies that were there, came back during the years, confirming the value this conference has brought to their PLM journey.
Similar to the PDT conference(s) – just announced for this year last week – here – the number of participants is diminishing.
Main hypotheses:
the PLM-definition has become too vague. Going to a PLM conference does not guarantee it is your type of PLM discussions you expect to see?
the average person is now much better informed related to PLM thanks to the internet and social media (blogs/webinars/ etc.) Therefore, the value retrieved from the PLM conference is not big enough any more?
Digital Transformation is absorbing all the budget and attention downstream the organization not creating the need and awareness of modern PLM to the attention of the management anymore. g., a digital twin is sexier to discuss than PLM?
What do you think about the above three hypotheses – 1,2 and/or 3?
Back to the conference. The discussion related to PLM has changed over the past nine years. As I presented at PI from the beginning in 2011, here are the nine titles from my sessions:
2011       PLM – The missing link
2012       Making the case for PLM
2013       PLM loves Innovation
2014       PLM is changing
2015       The challenge of PLM upgrades
2016       The PLM identity crisis
2017       Digital Transformation affects PLM
2018       PLM transformation alongside Digitization
2019       The challenges of a connected Ecosystem for PLM
Where the focus started with justifying PLM, as well as a supporting infrastructure, to bring Innovation to the market, the first changes became visible in 2014. PLM was changing as more data-driven vendors appeared with new and modern (metadata) concepts and cloud, creating the discussion about what would be the next upgrade challenge.
The identity crisis reflected the introduction of software development / management combined with traditional (mechanical) PLM – how to deal with systems? Where are the best practices?
Then from 2017 on until now Digital Transformation and the impact on PLM and an organization became the themes to discuss – and we are not ready yet!
Now some of the highlights from the conference. As there were parallel sessions, I had to divide my attention – you can see the full agenda here:
How to Build Critical Architecture Models for the New Digital Economy
The conference started with a refreshing presentation from David Sherburne (Carestream) explaining their journey towards a digital economy.  According to David, the main reason behind digitization is to save time, as he quoted Harvey Mackay an American Businessman and Journalist,
Time is free, but it is priceless. You cannot own it, but you can use it. You can't keep it, but you can spend it. Once you have lost it, you never can get it back
I tend to agree with this simplification as it makes the story easy to explain to everyone in your company. Probably I would add to that story that saving time also means less money spent on intermediate resources in a company, therefore, creating a two-sided competitive advantage.
David stated that today's digital transformation is more about business change than technology and here I wholeheartedly agree. Once you can master the flow of data in your company, you can change and adapt your company's business processes to be better connected to the customer and therefore deliver the value they expect (increases your competitive advantage).
Having new technology in place does not help you unless you change the way you work.
David introduced a new acronym ILM (Integrated Lifecycle Management) and I am sure some people will jump on this acronym.
David's presentation contained an interesting view from the business-architectural point of view. An excellent start for the conference where various dimensions of digital transformation and PLM were explored.
Integrated PLM in the Chemical industry
Another interesting session was from Susanna Mäentausta  (Kemira oy)  with the title: "Increased speed to market, decreased risk of non-compliance through integrated PLM in Chemical industry." I selected her session as from my past involvement with the process industry, I noticed that PLM adoption is very low in the process industry. Understanding Why and How they implemented PLM was interesting for me. Her PLM vision slide says it all:
There were two points that I liked a lot from her presentation, as I can confirm they are crucial.
Although there was a justification for the implementation of PLM, there was no ROI calculation done upfront. I think this is crucial, you know as a company you need to invest in PLM to stay competitive. Making an ROI-story is just consoling the people with artificial number – success and numbers depend on the implementation and Susanna confirmed that step 1 delivered enough value to be confident.
There were an end-to-end governance and a communication plan in place. Compared to PLM projects I know, this was done very extensive – full engagement of key users and on-going feedback – communicate, communicate, communicate. How often do we forget this in PLM projects?
Extracting More Value of PLM in an Engineer-to-Order Business
Sami Grönstrand & Helena Gutierrez presented as an experienced duo (they were active in PI P PLMx Hamburg/Berlin before) – their current status and mission for PLM @ Outotec. As the title suggests, it was about how to extract more value from PL M, in an Engineering to Order Business.
What I liked is how they simplified their PLM targets from a complex landscape into three story-lines.
If you jump into all the details where PLM is contributing to your business, it might get too complicated for the audience involved. Therefore, they aligned their work around three value messages:
Boosting sales, by focusing on modularization and encouraging the use of a product configurator. This instead of developing every time a customer-specific solution
Accelerating project deliverables, again reaping the benefits of modularization, creating libraries and training the workforce in using this new environment (otherwise no use of new capabilities). The results in reducing engineering hours was quite significant.
Creating New Business Models, by connecting all data using a joint plant structure with related equipment. By linking these data elements, an end-to-end digital continuity was established to support advanced service and support business models.
My conclusion from this session was again that if you want to motivate people on a PLM-journey it is not about the technical details, it is about the business benefits that drive these new ways of working.
Managing Product Variation in a Configure-To-Order Business
In the context of the previous session from Outotec, Björn Wilhemsson's session was also addressing somehow the same topic of How to create as much as possible variation in your customer offering, while internally keep the number of variants and parts manageable.
Björn, Alfa Laval's OnePLM Programme Director, explained in detail the strategy they implemented to address these challenges. His presentation was very educational and could serve as a lesson for many of us related to product portfolio management and modularization.
Björn explained in detail the six measures to control variation, starting from a model-strategy / roadmap (thinking first) followed by building a modularized product architecture, controlling and limiting the number of variants during your New Product Development process. Next as Alfa Laval is in a Configure-To-Order business, Björn the implementation of order-based and automated addition of pre-approved variants (not every variant needs to exist in detail before selling it), followed by the controlled introduction of additional variants and continuous analysis of quoted and sold variant (the power of a digital portfolio) as his summary slides shows below:
Day 1 closed with an inspirational keynote; Lessons-Learnt from the Mountaineering Experience 8848 Meter above sea level  – a mission to climb the highest mountain on each of the continents in 107 days – 9 hours – setting a new world record by Jonathan Gupta.
There are some analogies to discover between his mission and a PLM implementation. It is all about having the total picture in mind. Plan and plan, prepare step-by-step in detail and rely on teamwork – it is not a solo journey – and it is about reaching a top (deliverable phase) in the most efficient way.
The differences: PLM does not need world records, you need to go with the pace an organization can digest and understand. Although the initial PLM climate during implementation might be chilling too, I do not believe you have to suffer temperatures below 50 degrees Celsius.
During the morning, I was involved in several meetings, therefore unfortunate unable to see some of the interesting sessions at that time. Hopefully later available on PI.TV for review as slides-only do not tell the full story. Although there are experts that can conclude and comment after seeing a single slide. You can read it here from my blog buddy Oleg Shilovitsky's post : PLM Buzzword Detox. I think oversimplification is exactly creating the current problem we have in this world – people without knowledge become louder and sure about their opinion compared to knowledgeable people who have spent time to understand the matter.
Have a look at the Dunning-Kruger effect here (if you take the time to understand).
PLM: Enabling the Future of a Smart and Connected Ecosystem
Peter Bilello from CIMdata shared his observations and guidance related to the current ongoing digital business revolution that is taking place thanks to internet and IoT technologies. It will fundamentally transform how people will work and interact between themselves and with machines. Survival in business will depend on how companies create Smart and Connected Ecosystems. Peter showed a slide from the 2015 World Economic Forum (below) which is still relevant:
Probably depending on your business some of these waves might have touched your organization already. What is clear that the market leaders here will benefit the most – the ones owning a smart and connected ecosystem will be the winners shortly.
Next, Peter explained why PLM, and in particular the Product Innovation Platform, is crucial for a smart and connected enterprise.  Shiny capabilities like a digital twin, the link between virtual and real, or virtual & augmented reality can only be achieved affordably and competitively if you invest in making the source digital connected. The scope of a product innovation platform is much broader than traditional PLM. Also, the way information is stored differs – moving from documents (files) towards data (elements in a database).  I fully agree with Peter's opinion here that PLM is conceptually the Killer App for a Smart & Connected Ecosystem and this notion is spreading.
A recent article from Forbes in the category Leadership: Is Your Company Ready For Digital Product Life Cycle Management? shows there is awareness.  Still very basic and people are still confused to understand what is the difference with an electronic file (digital too ?) and a digital definition of information.
The main point to remember here: Digital information can be accessed directly through a programming interface (API/Service) without the need to open a container (document) and search for this piece of information.
Peter then zoomed in on some topics that companies need to investigate to reach a smart & connected ecosystem. Security (still a question hardly addressed in IoT/Digital Twin demos), Standards and Interoperability ( you cannot connect in all proprietary formats economically and sustainably) A lot of points to consider and I want to close with Peter's slide illustrating where most companies are in reality
The Challenges of a Connected Ecosystem for PLM
I was happy to present after Peter Bilello and David Sherburne (on day 1) as they both gave a perspective on digital transformation complementary to what I submitted. My presentation was focusing on the incompatibility of current coordinated business systems and the concept of a connected ecosystem.
You can already download my slides from SlideShare here: The Challenges of a Connected Ecosystem for PLM . I will explain my presentation in an upcoming blog post as slides without a story might lead to the wrong interpretation, and we already reached 2000 words. Few words to come.
How to Run a PLM Project Using the Agile Manifesto
Andrew Lodge, head of Engineering Systems at JCB explained how applying the agile mindset towards a PLM project can lead to faster and accurate results needed by the business. I am a full supporter for this approach as having worked in long and waterfall-type of PLM implementations there was always the big crash and user dissatisfaction at the final delivery. Keeping the business involved every step seems to be the solution. The issue I discovered here is that agile implementation requires a lot of people, in particular, business, to be involved heavily. Some companies do not understand this need and dropped /reduced business contribution to the least, killing the value of an agile approach
Concluding
For me coming back to London for the PI PLMx event was very motivational. Where the past two, three conferences before in Germany might have led to little progress per year, this year, thanks to new attendees and inspiration, it became for me a vivid event, hopefully growing shortly. Networking and listening to your peers in business remains crucial to digest it all.
I was planning to complete the model-based series with a post related to the digital twin. However, I did not find the time to structure my thoughts to write it up in a structured story. Therefore, this time some topics I am working on that I would like to share.
Executive days at CADCAM Group
Last week I supported the executive days organized by the CADCAM Group in Ljubljana and Zagreb. The CADCAM is a large PLM Solution and Services Provider (60+ employees) in the region of South-East Europe with offices in Croatia, Slovenia, Serbia and Bosnia and Herzegovina. They are operating in a challenging region, four relative young countries with historically more an inside focus than a global focus. Many of CADCAM Group customers are in the automotive supply chain and to stay significant for the future they need to understand and develop a strategy that will help them to move forward.
My presentation was related to the learning path each company has to go through to understand the power of digital combined with the observation that current and future ways of working are not compatible therefore requiring a scaled and bimodal approach (see also PDT Europe further down this post).
This presentation matched nicely with Oscar Torres's presentation related to strategy. You need to decide on the new things you are going to do, what to keep and what to stop. Sounds easy and of course the challenge is to define the what to start, stop and keep. There you need good insights into your current and future business.
Pierre Aumont completed the inspiring session by explaining how the automotive industry is being disrupted and it is not only Tesla. So many other companies are challenging the current status quo for the big automotive OEMs. Croatia has their innovator for electrical vehicles too, i.e. Rimac. Have a look here.
The presentations were followed by a (long) panel discussion. The common theme in both discussions is that companies need to educate and organize themselves to become educated for the future. New technologies, new ways of working need time and resources which small and medium enterprises often do not have. Therefore, universities, governments and interest groups are crucial.
A real challenge for countries that do not have an industrial innovation culture (yet).
CADCAM Group as a catalyst for these countries understands this need by organizing these executive days. Now the challenge is after these inspiring days to find the people and energy to follow-up.

Note: CADCAM Group graciously covered my expenses associated with my participation in these events but did not in any way influence the content of this paragraph.
The MBD/MBE discussion
In my earlier post, Model-Based: Connecting Engineering and Manufacturing,  I went deeper into the MBD/MBE topic and its potential benefits, closing with the request to readers to add their experiences and/or comments to MBD/MBE. Luckily there was one comment from Paul van der Ree, who had challenging experiences with MBD in the Netherlands. Together with Paul and a MBD-advocate (to be named) I will try to have discussion analyzing pro's and con's from all viewpoints and hopefully come to a common conclusion.
This to avoid that proponents and opponents of MBD just repeat their viewpoints without trying to converge. Joe Brouwer is famous for his opposition to MBD. Is he right or is he wrong I cannot say as there has never been a discussion. Click on the above image to see Joe's latest post yourself. I plan to come back with a blog post related to the pro's and con's
The Death of PLM Consultancy
Early this year Oleg Shilovitsky and I had a blog debate related to the "Death of PLM Consultancy". The discussion started here: The Death of PLM Consultancy ? and a follow-up post was PLM Consultants are still alive and have an exit strategy. It could have been an ongoing blog discussion for month where the value would be to get response from readers from our blogs.
Therefore I was very happy that MarketKey, the organizers behind the PLMx conferences in Europe and the US, agreed on a recorded discussion session during PLMx 2018 in Hamburg.  Paul Empringham was the moderator of this discussion with approx. 10 – 12 participants in the room to join the discussion. You can view the discussion here through this link: PLMx Hamburg debate
I want to thank MarketKey for their support and look forward to participating in their upcoming PLMx European event and if you cannot wait till next year, there is the upcoming PLMx conference in North America on November 5th and 6th – click on the image on the left to see the details.
PDT Europe call for papers
As you might have noticed I am a big supporter of the joint CIMdata/PDT Europe conference. This year the conference will be in Stuttgart on October 24th (PLM Roadmap) and October 25th (PDT).
I believe that this conference has a more "geeky" audience and goes into topics of PLM that require a good base understanding of what's happening in the field. Not a conference for a newcomer in the world of PLM, more a conference for an experienced PLM person (inside a company or from the outside) that has experience challenging topics, like changing business processes, deciding on new standards, how to move to a modern digital business platform.
It was at these events where concepts as Model-Based were discussed in-depth, the need for Master Data Management, Industry standards for data exchange and two years ago the bimodal approach, also valid for PLM.
I hope to elaborate on experiences related to this bimodal or phased approach during the conference. If you or your company wants to contribute to this conference, please let the program committee know. There is already a good set of content planned. However, one or two inspiring presentations from the field are always welcome.
Click on this link to apply for your contribution
Conclusion
There is a lot on-going related to PLM as you can see. As I mentioned in the first topic it is about education and engagement. Be engaged and I am looking forward to your response and contribution in one or more of the topics discussed.
If you have followed my blog over the past 10 years, I hope you realize that I am always trying to bring sense to the nonsense and still looking into the future where new opportunities are imagined. Perhaps due to my Dutch background (our motto: try to be normal – do not stand out) and the influence of working with Israeli's (a country where almost everyone is a startup).
Given this background, I enjoy the current discussion with Oleg Shilovitsky related to potential PLM disruptions. We worked for many years together at SmarTeam, a PDM/PLM disruptor at that time, in the previous century. Oleg has continued his passion for introducing potential disruptive solutions  (Inforbix / OpenBOM) where I got more and more intrigued by human behavior related to PLM. For that reason, I have the human brain in my logo.
Recently we started our "The death of …." Dialogue, with the following episodes:
Jan 14th – How to democratize PLM knowledge and disrupt traditional consulting experience
Jan 21st – The death of PLM Consultancy
Jan 22nd – Why PLM consultants are questioning new tools and asking about cloud exit strategy?
Here is episode 4  – PLM Consultants are still alive and have an exit strategy
Where we agree
We agreed on the fact that traditional consultancy practices related to PLM ranking and selection processes are out of time. The Forester Wave publication was the cause of our discussion. For two reasons:
All major PLM systems cover for 80 percent the same functionalities. Therefore there is no need to build, send and evaluate lengthy requirements lists to all potential candidates and then recommend on the preferred vendor. Waste of time as the besides the requirements there is much more to evaluate than just performing tool selection.
Many major consultancy firms have PLM practices, most of the time related to the major PLM providers. Selecting one of the major vendors is usually not a problem for your reputation, therefore the importance of these rankings. Consultancy firms will almost never recommend disruptive tool-sets.
PLM businesses transformation
At this point, we are communicating at a different wavelength. Oleg talks about PLM business transformation as follows:
Cloud is transforming PLM business. Large on-premise PLM projects require large capital budget. It is a very good foundation for existing PLM consulting business. SaaS subscription is a new business model and it can be disruptive for lucrative consulting deals. Usually, you can see a lot of resistance when somebody is disrupting your business models. We've seen it in many places and industries. It happened with advertising, telecom and transportation. The time is coming to change PLM, engineering and manufacturing software and business.
I consider new business models less relevant compared to the need for a PLM practice transformation. Tools like Dropbox, perhaps disruptive for PDM systems, are tools that implement previous century methodology (document-driven / file-based models). We are moving from item-centric towards a model-driven future.
The current level of PLM practices is related to an item-centric approach, the domain where also OpenBOM is bringing disruption.
The future, however, is about managing complex products, where products are actually systems, a combination of hardware and software. Hardware and software have a complete different lifecycle, and all major PLM vendors are discovering an overall solution concept to incorporate both hardware and software. If you cannot manage software in the context of hardware in the future, you are at risk.  Each PLM vendor has a different focus area due to their technology history. I will address this topic during the upcoming PLMx conference in Hamburg. For a model-driven enterprise, I do not see an existing working combination of disruptors yet.
Cloud security and Cloud exit strategy
Oleg does not really see the impact of the cloud as related to the potential death of PLM consulting as you can read here:
I agree, cloud might be still not for everyone. But the adoption of cloud is growing and it is becoming a viable business model and technology for many companies. I wonder how "cloud" problem is related to the discussion about the death of PLM consulting. And…  here is my take on this. It is all about business model transformation.
I am not convinced that in the PLM cloud is the only viable business model. Imagine an on-premise rigid PLM system. Part of the cloud-based implementation benefits come from low upfront costs and scalable IT. However, cloud also pushes companies to defend a no-customization strategy – configuration of the user interface only.  This is a "secret" benefit for cloud PLM vendors as they can say "NO" to the end users of course within given usability constraints. Saying "NO" to the customer is lesson one for every current PLM implementation as everyone knows the problem of costly upgrades later
Also, make a 5-10 years cost evaluation of your solution and take the risk of raising subscription fees into account. No vendor will drop the price unless forced by the outside world. The initial benefits will be paid back later because of the other business model.
Cloud exit strategy and standards
When you make a PLM assessment, and usually experienced PLM consultants do this, there is a need to consider an exit strategy. What happens if your current PLM cloud vendor(s) stops to exist or migrate to a new generation of technology and data-modeling? Every time when new technology was introduced, we thought it was going to be THE future. The future is unpredictable. However, I can predict that in 10 years from now we live with different PLM concepts.
There will be changes and migrations and cloud PLM vendors will never promote standardized exports methods (unless forced) to liberate the data in the system. Export tools could be a niche market for PLM partners, who understand data standards. Håkan Kårdén, no finders fee required, however, Eurostep has the experience in-house.
Free downloads – low barriers to start
A significant difference in opinion between Oleg and me is Oleg's belief in bottom-up, DIY PLM as part of PLM democratization and my belief in top-down business transformation supported by PLM. When talking about Aras, Autodesk, and OpenBOM,  Oleg states:
All these tools have one thing in common. You can get the tool or cloud services for free and try it by yourself before buying. You can do it with Aras Innovator, which can be downloaded for free using enterprise open source. You can subscribe for Autodesk Fusion Lifecycle and OpenBOM for trial and free subscriptions. It is different from traditional on-premise PLM tools provided by big PLM players. These tools require months and sometimes even years of planning and implementation including business consulting and services.
My experience with SmarTeam might influence this discussion. SmarTeam was also a disruptive PDM solution thanks to its easy data-modeling and Microsoft-based customization capabilities like Aras. Customers and implementers could build what they want, you only needed to know Visual Basic. As I have supported the field mitigating installed SmarTeam implementations, often the problem was SmarTeam has been implemented as a system replicating/automating current practices.
Here Henry Ford's statement as shown below applies:
Implementations became troublesome when SmarTeam provided new and similar business logic. Customers needed to decide to use OOTB features and de-customize or not benefits from new standard capabilities. SmarTeam had an excellent business model for service providers and IT-hobbyists/professionals in companies. Upgrade-able SmarTeam implementations where those that remained close to the core, but meanwhile we were 5 – 8 years further down the line.
I believe we still need consultants to help companies to tell and coach them towards new ways of working related to the current digitization. Twenty years old concepts won't work anymore. Consultants need a digital mindset and think holistic. Fitting technology and tools will be there in the future.
Conclusion
The discussion is not over, and as I reached already more than 1000 words, I will stop. Too many words already for a modern pitch, not enough for a balanced debate. Oleg and I will continue in Hamburg, and we both hope others will chime in, providing balanced insights in this discussion.
To be continued …..?
In my earlier post The weekend after PDT Europe I wrote about the first day of this interesting conference. We ended that day with some food for thought related to a bimodal PLM approach. Now I will take you through the highlights of day 2.
Interoperability and openness in the air (aerospace)
I believe Airbus and Boeing are one of the most challenged companies when it comes to PLM. They have to cope with their stakeholders and massive amount of suppliers involved, constrained by a strong focus on safety and quality. And as airplanes have a long lifetime, the need to keep data accessible and available for over 75 years are massive challenges. The morning was opened by presentations from Anders Romare (Airbus) and Brian Chiesi (Boeing) where they confirmed they could switch the presenter´s role between them as the situations in Airbus and Boeing are so alike.
Anders Romare started with a presentation called: Digital Transformation through an e2e PLM backbone, where he explained the concept of extracting data from the various silo systems in the company (CRM, PLM, MES, ERP) to make data available across the enterprise. In particular in their business transformation towards digital capabilities Airbus needed and created a new architecture on top of the existing business systems, focusing on data ("Data is the new oil").
In order to meet a data-driven environment, Airbus extracts and normalizes data from their business systems and provides a data lake with integrated data on top of which various apps can run to offer digital services to existing and new stakeholders on any type of device. The data-driven environment allows people to have information in context and almost real-time available to make right decisions. Currently, these apps run on top of this data layer.
Now imagine information captured by these apps could be stored or directed back in the original architecture supporting the standard processes. This would be a real example of the bimodal approach as discussed on day 1. As a closing remark Anders also stated that three years ago digital transformation was not really visible at Airbus, now it is a must.
Next Brian Chiesi from Boeing talked about Data Standards: A strategic lever for Boeing Commercial Airplanes. Brian talked about the complex landscape at Boeing. 2500 Applications / 5000 Servers / 900 changes annually (3 per day) impacting 40.000 users. There is a lot of data replication because many systems need their own proprietary format. Brian estimated that if 12 copies exist now, in the ideal world 2 or 3 will do. Brian presented a similar future concept as Airbus, where the traditional business systems (Systems Engineering, PLM, MRP, ERP, MES) are all connected through a service backbone. This new architecture is needed to address modern technology capabilities (social / mobile / analytics / cloud /IoT / Automation / ,,)
Interesting part of this architecture is that Boeing aims to exchange data with the outside world (customers / regulatory/supply chain /analytics / manufacturing) through industry standard interfaces to have an optimal flow of information. Standardization would lead to a reduction of customized applications, minimize costs of integration and migration, break the obsolescence cycle and enable future technologies. Brian knows that companies need to pull for standards, vendors will deliver. Boeing will be pushing for standards in their contracts and will actively work together with five major Aerospace & Defense companies to define required PLM capabilities and have a unified voice to PLM solutions providers.
My conclusion on these to Aerospace giants is they express the need to adapt to move to modern digital businesses, no longer the linear approach from the classic airplane programs. Incremental innovation in various domains is the future. The existing systems need to be there to support their current fleet for many, many years to come. The new data-driven layer needs to be connected through normalization and standardization of data. For the future focus on standards is a must.
Simon Floyd from Microsoft talked about The Impact of Digital Transformation in the Manufacturing Enterprise where he talked us through Digital Transformation, IoT, and analytics in the product lifecycle, clarified by examples from the Rolls Royce turbine engine. A good and compelling story which could be used by any vendor explaining digital transformation and the relation to IoT. Next, Simon walked through the Microsoft portfolio and solution components to support a modern digital enterprise based on various platform services. At the end, Simon articulated how for example ShareAspace based on Microsoft infrastructure and technology can be an interface between various PLM environments through the product lifecycle.
Simon's presentation was followed by a panel discussion where the theme was: When is history and legacy an asset and barriers of entry and When does it become a burden and an invitation to future competitors.

Mark Halpern (Gartner) mentioned here again the bimodal thinking. Aras is bimodal. The classical PLM vendors running in mode 1 will not change radically and the new vendors, the mode 2 types will need time to create credibility. Other companies mentioned here PropelPLM (PLM on Salesforce platform) or OnShape will battle the next five years to become significant and might disrupt.
Simon Floyd(Microsoft) mentioned that in order to keep innovation within Microsoft, they allow for startups within in the company, with no constraints in the beginning to Microsoft. This to keep disruption inside you company instead of being disrupted from outside. Another point mentioned was that Tesla did not want to wait till COTS software would be available for their product development and support platform. Therefore they develop parts themselves. Are we going back to the early days of IT ?
Interesting trend I believe too, in case the building blocks for such solution architecture are based on open (standardized ?) services.
Data Quality
After the lunch, the conference was split in three streams where I was participating in the "Creating and managing information quality stream." As I discussed in my presentation from day 1, there is a need for accurate data, starting a.s.a.p. as the future of our businesses will run on data as we learned from all speakers (and this is not a secret – still many companies do not act).
In the context of data quality, Jean Brange from Boost presented the ISO 8000 framework for data and information quality management. This standard is now under development and will help companies to address their digital needs. The challenge of data quality is that we need to store data with the right syntax and semantic to be used and in addition, it needs to be pragmatic: what are we going to store that will have value. And then the challenge of evaluating the content. Empty fields can be discovered, however, how do you qualify the quality of field with a value. The ISO 8000 framework is a framework, like ISO 9000 (product quality) that allow companies to work in a methodological way towards acceptable and needed data quality.
Magnus Färneland from Eurostep addressed the topic of data quality and the foundation for automation based on the latest developments done by Eurostep on top of their already rich PLCS data model. The PLCS data model is an impressive model as it already supports all facets of product lifecycle from design, through development and operations. By introducing soft typing, EuroStep allows a more detailed tuning of the data model to ensure configuration management. When at which stage of the lifecycle is certain information required (and becomes mandatory) ? Consistent data quality enforced through business process logic.
The conference ended with Marc Halpern making a plea for Take Control of Your Product Data or Lose Control of Your Revenue, where Marc painted the future (horror) scenario that due to digital transformation the real "big fish" will be the digital business ecosystem owner and that once you are locked in with a vendor, these vendors can uplift their prices to save their own business without any respect for your company's business model. Marc gave some examples where some vendor raised prices with the subscription model up to 40 %. Therefore even when you are just closing a new agreement with a vendor, you should negotiate a price guarantee and a certain bandwidth for increase. And on top of that you should prepare an exit strategy – prepare data for migration and have backups using standards. Marc gave some examples of billions extra cost related to data quality and loss. It can hurt !! Finally, Marc ended with recommendations for master data management and quality as a needed company strategy.
Gerard Litjens from CIMdata as closing speaker gave a very comprehensive overview of The Internet of Thing – What does it mean for PLM ? based on CIMdata' s vision. As all vendors in this space explain the relation between IoT and PLM differently, it was a good presentation to be used as a base for the discussion: how does IoT influence our PLM landscape. Because of the length of this blog post, I will not further go into these details – it is worth obtaining this overview.
Concluding: PDT2016 is a crucial PLM conference for people who are interested in the details of PLM. Other conferences might address high-level customer stories, at PDT2016 it is about the details and sharing the advantages of using standards. Standards are crucial for a data-driven environment where business platforms with all their constraints will be the future. And I saw more and more companies are working with standards in a pragmatic manner, observing the benefits and pushing for more data standards – it is not just theory.

See you next year ?
In this post observations from the PDT 2015 conference which took place in the IVA Conference Center, part of the Royal Swedish Academy of Engineering Services in Stockholm.
The conference was hosted by Eurostep supported by CIMdata, Airbus, Siemens Energy and Volvo AB.
For me, the PDT conference is interesting because there is a focus on architecture and standards flavored with complementary inspiring presentations. This year there were approximate 110 participants from 12 countries coming from different industries listening to 25 presentations spread over two days.
Some highlights
Peter Bilello from CIMdata kicked off the conference with his presentation: The Product Innovation Platform: What's Missing.
Peter explained how the joined vision from CIMdata, Gartner and IDC related to a product innovation platform is growing.
The platform concept is bringing PLM to the enterprise level as a critical component to support innovation. The main challenge is to make the complex simple – easier said than done, but I agree this is the real problem of all the software vendors.
Peter showed an interesting graph based on a survey done by CIMdata, showing two trends.
The software and technology capabilities are closing more and more the gap with the vision (a dream can come true)
The gap between the implemented capabilities and the technical possible capabilities is growing too. Of course, there is a difference between the leaders and followers.
Peter described the three success factors determining if a platform can be successful:
Connection: how easy is it for others to connect and plug into the platform to participate as part of the platform. Translated to capabilities this requires the platform to support open standards to connect external data sources as you do not want to build new interfaces for every external source. Also, the platform provider should provide an integration API with a low entry level to get the gravity (next point)
Gravity: how well does the platform attract participants, both producers, and consumers. Besides a flexible and targeted user interfaces, there must be an infrastructure that allows companies to model the environment in such a manner that it supports experts creating the data, but also support consumers in data, who are not able to navigate through details and want a consumer-friendly environment.
Flow: how well does the platform support the exchange and co-creation of value. The smartphone platforms are extremely simple compared to a business platform as the dimension of lifecycle status and versioning is not there. A business platform needs to have support for versioning and status combined with relating the information in the right context. Here I would say only the classical PLM vendors have in-depth experience with that.
Having read these three bullet points and taking existing enterprise software vendors for PLM, ERP, and other "platforms" in mind, you see there is still a way to go before we have a "real" platform available.
According to Peter, companies should start with anchoring the vision for a business innovation platform in their strategic roadmap. It will be an incremental journey anyway. How clear the vision is connected to business execution in reality differentiates leaders and followers.
Next Marc Halpern from Gartner elaborated on enabling Product Innovation Platforms. Marc started to say that the platform concept is still the process of optimizing PLM.
Marc explained the functional layers making up a product innovation platform, see below
According to Marc, in 2017 the major design, PLM and business suite vendors will all offer product innovation platforms, where certain industries are more likely to implement product innovation platforms faster than others.
Marc stressed that moving to a business innovation platform is a long, but staged, journey. Each stage of the journey can bring significant value.
Gartner has a 5-step maturity model based on the readiness of the organization. Moving from reactive, repeatable, integrating towards collaborating and ultimately orchestrating companies become business ready for PDM first, next PLM and the Product Innovation Platform at the end. You cannot skip one of these steps according to Marc. I agree, PLM implementations in the past failed because the company was dreaming that the PLM system would solve the business readiness of the organization.
Marc ended with a case study and the conclusions were not rocket science.
The importance of change management, management understanding and commitment, and business and IT joined involvement. A known best practice, still we fail in many situations to act accordingly, due to underestimation of the effort. See also my recent blog post: The importance of change management for PLM.
Next session from Camilla Wirseen was a real revelation. Her presentation:  We are all Peepoople – innovation from the bottom of the pyramid.
She described how Anders Wilhemson, original a professor in architecture, focused on solving a global, big problem addressing 2.5 billion people in the world. These 2.5 billion persons, the poorest of the world, lack sanitation, which results in a high death rate for children (every 15 seconds a child dies because of contaminated water). Also the lack of safe places for sanitation lead to girls dropping out of school and women and children being at risk for rape when going to toilet places.
The solution is a bag, made of high-performance biodegradable plastics combined with chemicals, already in the bag, processing the feces to kill potential diseases and make the content available as fertilizer for the agricultural industry.
The plastic bag might not be new, but adding the circular possibilities to it, make it a unique approach to creating a business model providing collection and selling of the content again. For the poorest every cent they can earn makes a different.
Currently in initial projects the Peepoo system has proven its value: over 95 % user acceptance. It is the establishment that does not want to introduce Peepoo on a larger scale. Apparently they never realized themselves the problems with sanitation.
Peepoo is scaling up and helping the bottom of our society. And the crazy fact is that it was not invented by engineers but by an architect. This is challenging everyone to see where you can contribute to a better world. Have a look at peepoople.com – innovation with an enormous impact!
Next Volvo Cars and Volvo Trucks presented similar challenges: How to share product data based on external collaboration. The challenge of Volvo Cars is that it has gone through different ownerships and they require a more and more flexible infrastructure to share data. It is not about data pushing to a supplier anymore, it is about integrating partners where you have to share a particular part of your IP with the partner. And where the homegrown KPD system is working well for internal execution, it was never designed for partner sharing and collaboration. Volvo Cars implemented a Shared Technology Control application outside the firewall based on Share-A-space, where inside and outside data is mapped and connected. See their summary below. A pragmatic approach which is bringing direct benefits.
Concluding from the Volvo sessions: Apparently it 's hard to extend an existing system or infrastructure for secure collaboration with an external partner. The complexity of access right, different naming conventions, etc. Instead of that it is more pragmatic to have an intermediate system in the middle, like Share-A-space, that connects both worlds. The big advantage of Share-A-space is that the platform is based on the ISO 10303 (PLCS) standard and, therefore, has one of the characteristics of a real platform: openness based on standards.
Jonas Hammerberg from the Awesome Group closed day one with an inspiring and eye-opening presentation: Make PLM – The Why and How with Gamification FUN.
Jonas started to describe the behavioral drivers new generations have based on immediate feedback for the feeling of achievement, pride and status and being in a leading environment combined with the feelings of being in a group feeling friendship, trust, and love.
Current organizations are not addressing these different behaviors, it leads to disengagement at the office / work floor as Jonas showed from a survey held in Sweden – see figure. The intrinsic motivation is missing. One of the topics that concerns me the most when seeing current PLM implementations.
The Awesome group has developed apps and plug-ins for existing software, office and PLM bring in the feelings of autonomy, mastery and purpose to the individual performing in teams. Direct feedback and stimulating team and individual performance as part of the job.
By doing so the organization also gets feedback on the behavior, activity, collaboration and knowledge sharing of individuals and how this related to their performance. An interesting concept to be implemented in situations where gamification makes sense.
Owe Lind and Magnus Lidström from Scania talked about their Remote Diagnostics approach where diagnostic readings can be received from a car through a mobile phone network either to support preventive maintenance or actual diagnostics on the road and provide support.
Interesting Owe and Magnus were not using the word IoT (Internet of Things) at all, a hype related to these capabilities. Have a look here on YouTube
There was no chance to fall asleep after lunch, where Robin Teigland from the Stockholm School of Economics took us in a whirlwind through several trends under the title: The Third Revolution – exploring new forms of value creation through doing more with less.
The decomposition of traditional business into smaller and must faster communities undermine traditional markets. Also concepts like Uber, Bitcoin becoming a serious threat. The business change as a result of connectivity and communities leading to more and more networks of skills bringing together knowledge to design a car (Local Motors), funding (Kickstarter) – and it is all about sharing knowledge instead of keeping it inside – sharing creates the momentum in the world. You can look at Robin's presentation(s) at Slideshare here.
All very positive trends for the future, however, a big threat to the currently established companies. Robin named it the Third Revolution which is in line with what we are discussing in our PLM world, although some of us call it even the Fourth Revolution (Industry 4.0).
Professor Martin Eigner from the Technical University of Kaiserslautern brought us back to reality in his presentation: Industry 4.0 or Industrial Internet: What is the impact for PLM?
Martin stood at the base for what we call PLM and already for several years he is explaining to us that the classical definition for PLM is too narrow. More and more we are developing systems instead of products. Therefore, he prefers the abbreviation SysLM, which is more than 3 characters and therefore probably hard to accept by the industry.
System development and, therefore, multidisciplinary development of systems introduces a new complexity. Traditional change management for Mechanical CAD (ECO/ECR) is entirely different from how software change management is handled (baselines / branches related to features). The way systems are designed, require a different methodology where systems engineering is an integral part of the development process, see Model-Based Systems Engineering (MBSE).
Next Martin discussed 4 potential IT-architectures where, based on the "products" and business needs, a different balance of PLM, ALM or ERP activities is required.
Martin's final point was about the need for standards support these architectures, bringing together OSLC, PCLS, etc.
Standards are necessary for fast and affordable integrations and data exchange.
My presentation: The Perfect Storm or a fatal Tsunami was partly summarizing topics from the conference and, in addition, touching on two topics.
The first topic is related to big data and analytics.  Many are trying to get a grip on big data with analytics. However, the real benefit of big data comes when you are able to apply algorithms to it. Gartner just made an interesting statement related to big data (below) and Marc Halpern added to this quote that there is an intrinsic need for data standards in order to apply algorithms.
When algorithms can be used, classical processes like ECO, ECR or managers might become obsolete and even a jobs like an accountant is at risk. This as predicted in article in the Economist in February 2014 – the onrushing Wave
The second topic, where I believe we are still hesitating too long at management level, is making decisions, to anticipate the upcoming digital wave and all of its side effects. We see a huge wave coming. If we do not mobilize the people, this wave might be a tsunami for those still at the seaside
Conclusion: PDT2015 was an inspiring, well-balanced conference with excellent opportunity to network with all people attending. For those interested in the details of the PLM future and standards an ideal opportunity to get up to date. And next the challenge: Make it happen at your company!
.. if you reach this point, my compliments for your persistency to read it all. Too long for a blog post and even here I had to strip
Shaping the PLM platform of the Future
In this post my observations from the PDT 2014 Europe conference which was hosted in the Microsoft Conference center in Paris and organized by Eurostep and CIMdata.
It was the first time I attended this event. I was positively surprised about the audience and content. Where other PLM conferences were often more focusing on current business issues, here a smaller audience (130 persons) was looking into more details around the future of PLM. Themes like PLM platforms, the Circular Economy, Open Standards and longevity of data were presented and discussed here.
The emergence of the PLM platform
Pieter Bilello from CIMdata kicked off with his presentation: The emergence of the PLM platform. Peter explained we have to rethink our PLM strategy for two main reasons:
1.  The product lifecycle will become more and more circular due to changing business models and in parallel the different usage/availability of materials will have an impact how we design and deliver products
2.  The change towards digital platforms at the heart of our economy (The Digital Revolution as I wrote about also in previous posts) will impact organizations dramatically.
Can current processes and tools support today's complexity. And what about tomorrow? According to a CIMdata survey there is a clear difference in profit and performance between leaders and followers, and the gap is increasing faster. "Can you afford yourself to be a follower ?" is a question companies should ask themselves.
Rethinking PLM platform does not bring the 2-3 % efficiency benefit but can bring benefits from 20 % and more.
Peter sees a federated platform as a must for companies to survive. I in particular likes his statement:
The new business platform paradigm is one in which solutions from multiple providers must be seamlessly deployed using a resilient architecture that can withstand rapid changes in business functions and delivery modalities
Industry voices on the Future PLM platform
Auto
Steven Vetterman from ProSTEP talked about PLM in the automotive industry. Steven started describing the change in the automotive industry, by quoting Heraclitus Τα πάντα ρεί – the only constant is change. Steven described two major changes in the automotive industry:
1.  The effect of globalization, technology and laws & ecology
2.  The change of the role of IT and the impact of culture & collaboration
Interesting observation is that the preferred automotive market will shift to the BRIC countries. In 2050 more than 50 % of the world population (estimate almost 10 billion people at that time) will be living in Asia, 25 percent in Africa. Europe and Japan are aging. They will not invest in new cars.
For Steven, it was clear that current automotive companies are not yet organized to support and integrate modern technologies (systems engineering / electrical / software) beyond mechanical designs. Neither are they open for a true global collaboration between all players in the industry. Some of the big automotive companies are still struggling with their rigid PLM implementation. There is a need for open PLM, not driven from a single PLM system, but based on a federated environment of information.
Aero
Yves Baudier spoke on behalf of the aerospace industry about the standardization effort at their Strategic Standardization Group around Airbus and some of its strategic suppliers, like Thales, Safran, BAE systems and more. If you look at the ASD Radar, you might get a feeling for the complexity of standards that exist and are relevant for the Airbus group.
It is a complex network of evolving standard all providing (future) benefits in some domains. Yves was talking about the through Lifecycle support which is striving for data creation once and reuse many times during the lifecycle. The conclusion from Yves, like all the previous speakers is that: The PLM Platform of the Future will be federative, and standards will enable PLM Interoperability
Energy and Marine
Shefali Arora from Wärtsilä spoke on behalf of the energy and marine sector and gave an overview of the current trends in their business and the role of PLM in Wärtsilä. With PLM, Wärtsilä wants to capitalize on its knowledge, drive costs down and above all improve business agility. As the future is in flexibility. Shefali gave an overview of their PLM roadmap covering the aspects of PDM (with Teamcenter), ERP (SAP) and a PLM backbone (Share-A-space). The PLM backbone providing connectivity of data between all lifecycle stages and external partners (customer / suppliers) based on the PLCS standard. Again another session demonstrating the future of PLM is in an open and federated environment
Intermediate conclusion:
The future PLM platform is a federated platform which adheres to standards provides openness of interfaces that permit the platform to be reliable over multiple upgrade cycles and being able to integrate third-parties (Peter Bilello)
Systems Engineering
The afternoon session I followed the Systems Engineering track. Peter Bilello gave an overview of Model-Based Systems engineering and illustrated based on a CIMdata survey that even though many companies have a systems engineering strategy in place it is not applied consistently. And indeed several companies I have been dealing with recently expressed their desire to integrate systems engineering into their overall product development strategy. Often this approach is confused by believing requirements management and product development equal systems engineering. Still a way to go.
Dieter Scheithauer presented his vision that Systems Engineering should be a part of PLM, and he gave a very decent, academic overview how all is related. Important for companies that want to go into that direction, you need to understand where you aiming at. I liked his comparison of a system product structure and a physical product structure, helping companies to grab the difference between a virtual, system view and a physical product view:
More Industry voices
Construction industry
The afternoon session started with Christophe Castaing, explaining BIM (Building Information Modeling) and the typical characteristics of the construction industry. Although many construction companies focus on the construction phase, for 100 pieces of information/exchange to be managed during the full life cycle only 5 will be managed during the initial design phase (BIM), 20 will be managed during the construction phase (BAM) and finally 75 will be managed during the operation phase (BOOM). I wrote about PLM and BIM last year: Will 2014 become the year the construction industry will discover PLM?
Christophe presented the themes from the French MINnD project, where the aim is starting from an Information Model to come to a platform, supporting and integrated with the particular civil and construction standards, like IFC. CityGml but also PLCS standard (isostep ISO 10303-239
Consumer Products
Amir Rashid described the need for PLM in the consumer product markets stating the circular economy as one of the main drivers. Especially in consumer markets, product waste can be extremely high due to the short lifetime of the product and everything is scrapped to land waste afterward. Interesting quote from Amir: Sustainability's goal is to create possibilities not to limit options. He illustrated how Xerox already has sustainability as part of their product development since 1984. The diagram below demonstrates how the circular economy can impact all business today when well-orchestrated.
Marc Halpern closed the tracks with his presentation around Product Innovation Platforms, describing how Product Design and PLM might evolve in the upcoming digital era. Gartner believes that future PLM platforms will provide insight (understand and analyze Big Data), Adaptability (flexible to integrate and maintain through an open service oriented architecture), promoting reuse (identifying similarity based on metadata and geometry), discovery (the integration of search analysis and simulation) and finally community (using the social paradigm).
If you look to current PLM systems, most of them are far from this definition, and if you support Gartner's vision, there is still a lot of work for PLM vendor to do.
Interesting Marc also identified five significant risks that could delay or prevent from implementing this vision:
inadequate openness (pushing back open collaboration)
incomplete standards (blocking implementation of openness)
uncertain cloud performance (the future is in cloud services)
the steep learning curve (it is a big mind shift for companies)
Cyber-terrorism (where is your data safe?)
After Marc´s session there was an interesting panel discussion with some the speakers from that day, briefly answering discussing questions from the audience. As the presentations have been fairly technical, it was logical that the first question that came up was: What about change management?
A topic that could fill the rest of the week but the PDT dinner was waiting – a good place to network and digest the day.
DAY 2
Day 2 started with two interesting topics. The first presentation was a joined presentation from Max Fouache (IBM) and Jean-Bernard Hentz (Airbus – CAD/CAM/PDM R&T and IT Backbones). The topic was about the obsolescence of information systems: Hardware and PLM applications. As in the aerospace industry some data needs to be available for 75 years. You can imagine that during 75 years a lot can change to hardware and software systems. At Airbus, there are currently 2500 applications, provided by approximate 600 suppliers that need to be maintained. IBM and Airbus presented a Proof of Concept done with virtualization of different platforms supporting CATIA V4/V5 using Linux, Windows XP, W7, W8 which is just a small part of all the data.
The conclusion from this session was:
To benefit from PLM of the future, the PLM of the past has to be managed. Migration is not the only answer. Look for solutions that exist to mitigate risks and reduce costs of PLM Obsolescence. Usage and compliance to Standards is crucial.
Standards
Next Howard Mason, Corporate Information Standards Manager took us on a nice journey through the history of standards developed in his business. I loved his statement: Interoperability is a right, not a privilege
In the systems engineering track Kent Freeland talked about Nuclear Knowledge Management and CM in Systems Engineering. As this is one of my favorite domains, we had a good discussion on the need for pro-active Knowledge Management, which somehow implies a CM approach through the whole lifecycle of a plant. Knowledge management is not equal to store information in a central place. It is about building and providing data in context that it can be used.
Ontology for systems engineering
Leo van Ruijven provided a session for insiders: An ontology for Systems Engineering based on ISO 15926-11. His simplified approach compared to the ISO 15288 lead to several discussion between supporters and opponents during lunch time.
Master Data Management
After lunch time Marc Halpern gave his perspective on Master Data Management, a new buzz-word or discipline need to orchestrate enterprise collaboration.
Based on the type of information companies want to manage in relation to each other supported by various applications (PLM, ERP, MES, MRO, …) this can be a complex exercise and Marc ended with recommendations and an action plan for the MDM lead. In my customer engagements I also see more and more the digital transformation leads to MDM questions. Can we replace Excel files by mastered data in a database?
Almost at the end of the day I was speaking about the PDM platform of the people targeted for the people from the future. Here I highlighted the fundamental change in skills that's upcoming. Where my generation was trained to own and capture information as much as possible information in your brain (or cabinet), future generations are trained and skilled in finding data and building information out of it. Owning (information) is not crucial for them. Perhaps as the world is moving fast. See this nice YouTube movie at the end.
Ella Jamsin ended the conference on behalf of the Ellen MacArthur Foundation explaining the need to move to a circular economy and the PLM should play a role in that. No longer is PLM from cradle-to-grave but PLM should support the lifecycle from cradle-to-cradle.
Unfortunate I could not attend all sessions as there were several parallel sessions. Neither have I written about all sessions I attended. The PDT Europe conference, a conference for people who mind about the details around the PLM future concepts and the usage of standards, is a must for future strategists.