You are currently browsing the tag archive for the 'Innovation' tag.
First of all, thank you for the overwhelming response to the survey that I promoted last week: PLM 2021– your goals? It gave me enough inspiration and content to fill the upcoming months.
The first question of the survey was dealing with complementary practices or systems related to a traditional PLM-infrastructure.
As you can see, most of you are curious about Digital Twin management 68 % (it is hype). Second best are Configuration Management, Product Configuration Management and Supplier Collaboration Management, all with 58% of the votes. Click on the image to see the details. Note: you could vote for more than one topic.
Product Configuration Management
Therefore, I am happy to share this blog space with Configit's CTO, Henrik Hulgaard. Configit is a company specialized in Product Configuration Management, or as they call it, Configuration Lifecycle Management (CLM).
Recently Henrik wrote an interesting article on LinkedIn: How to achieve End-To-End Configuration. A question that I heard several times from my clients. How to align the selling and delivery of configurable products, including sales, engineering and manufacturing?
Configit – the company / the mission
Henrik, thanks for helping me explaining the complementary value of end-to-end Product Configuration Management to traditional PLM systems. First of all, can you give a short introduction to Configit as a company and the unique value you are offering to your clients?
Hi Jos, thank you for having me. Configit has worked with configuration challenges for the last 20 years. We are approximately 200 people and have offices in Denmark, Germany, India, and in the US (Atlanta and Detroit) and work with some of the world's largest manufacturing companies.
We are founded on patented technology, called Virtual Tabulation. The YouTube movie below explains the term Virtual Tabulation.

Virtual Tabulation compiles EVERY possible configuration scenario and then compresses that data into a very small file so that it can be used by everyone in your team.
Virtual Tabulations enables important capabilities such as:
Consolidation of all configuration data, both Engineering and Sales related, into single-source-of-truth.
Effortless maintenance of complicated rule data.
Fast and error-free configuration engine that provides perfect guidance to the customer across multiple platforms and channels..
As the only vendor, Configit provides a configuration platform that fully supports end-to-end configuration processes, from early design and engineering, over sales and manufacturing to support and service configurable products.
This is what we understand by Configuration Lifecycle Management (CLM).
Why Configuration Lifecycle Management?
You have introduced the term Configuration Lifecycle Management – another TLA (Three Letter Acronym) and easy pronounce. However, why would a company being interested to implement Configuration Lifecycle Management (CLM)?
CLM is a way to break down the siloed systems traditionally found in manufacturing companies where products are defined in a PLM system, sold using a CRM/CPQ system, manufactured using an ERP system and serviced by typically ad-hoc and home-grown systems. A CLM system feeds these existing systems with an aligned and consistent view of what variants of a configurable product is available.
Organizations obtain several benefits when aligning across functions on what product variants it offers:
Engineering: faster time-to-market, optimized variability, and the assurance to only engineer products that are sold
Sales: reducing errors, making sure that what gets quoted is accurate, and reducing the time to close the deal. The configurator provides current, up-to-date, and accurate information.
Manufacturing: reducing errors and production stoppages due to miss-builds
Service: accurate information about the product's configuration. The service technician knows precisely what capabilities to expect on the particular product to be serviced.
For example, one of our customers experienced a 95% reduction in the time – from a year to two weeks – it took them to create the configuration models needed to build and sell their products. This reduction meant a significant reduction in time to market and allowed additional product lines to be introduced.
CLM for everybody?
I can imagine that companies with products that are organized for mass-production still wanting to have the mindset of being as flexible as possible on the sales side. What type of companies would benefit the most from a CLM approach?
Any company that offers customized or configurable products or services will need to ensure that what is engineered is aligned with what is sold and serviced. Our customers typically have relatively high complexity with hundreds to thousands of configuration parameters.
CLM is not just for automotive companies that have high volume and high complexity. Many of our customers are in industrial components and machinery, offering complex systems and services. A couple of examples: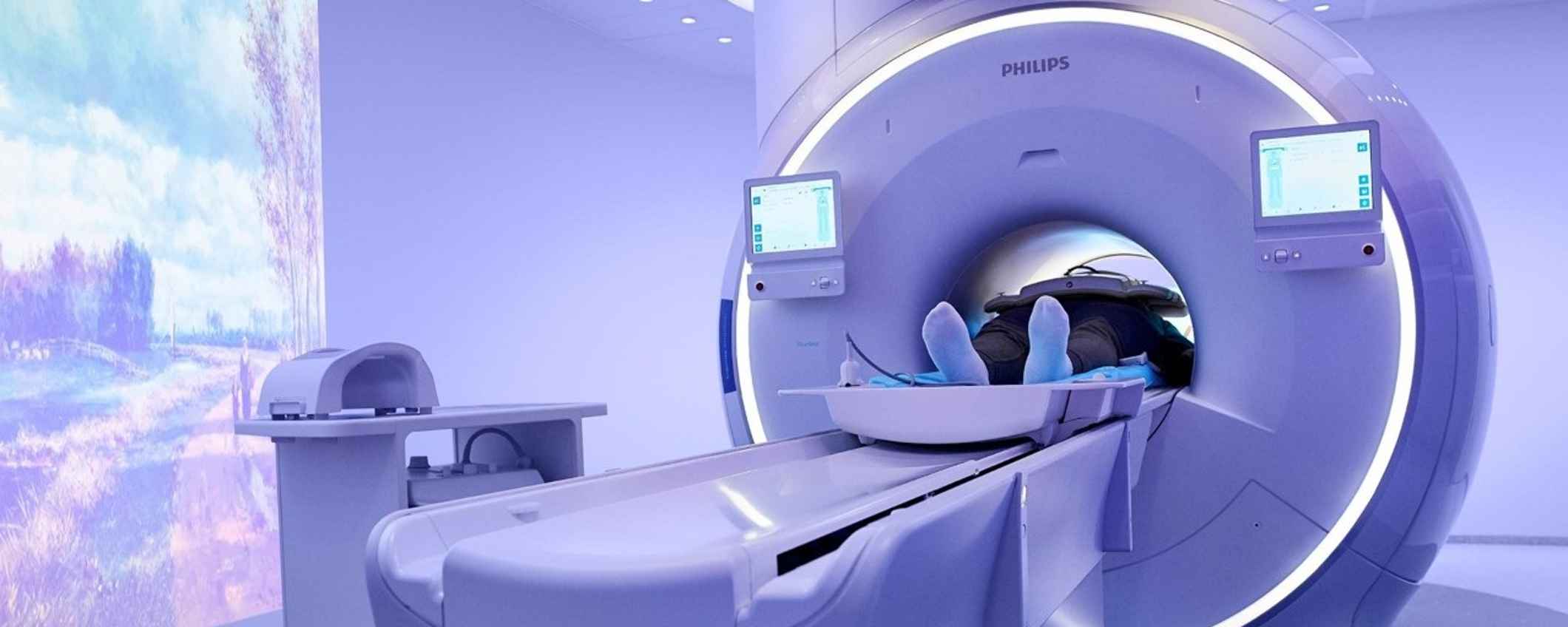 Philips Healthcare sells advanced scanners to hospitals and uses CLM to ensure that what is sold is aligned with what can be offered. They also would like to move to sell scanners as a service where the hospital may pay per MR scan.
Thyssenkrupp Elevators sell elevators that are highly customizable based on the needs and environment. The engineering rules start in the CAD environment. They are combined with commercial rules to provide guidance to the customer about valid options.
CLM and Digital Transformation
For me, CLM is an excellent example of what modern, digital enterprises need to do. Having product data available along the whole lifecycle to make real-time decisions. CLM is a connecting layer that allows companies to break the siloes between marketing, sales, engineering and operations. At C-level get excited by that idea as I can see the business value.
Now, what would you recommend realizing this idea?
The first step is to move away from talking about parts and instead talk about features when communicating about product capabilities.
This requires that an organization establishes a common feature "language" (sometimes this is called a master feature dictionary) that is shared across the different functions.
As the feature codes are essential in the communication between the functions, the creation and updating of the feature language must be carefully managed by putting people and processes in place to manage them.
The next step is typically to make information about valid configurations available in a central place, sometimes referred to as the single source of truth for configuration.
We offer services to expose this information and integrate it into existing enterprise systems such as PLM, ERP and CRM/CPQ. The configuration models may still be maintained in legacy systems. Still, they are imported and brought together in the CLM system.
Once consuming systems all share a single configuration engine, the organization may move on to improve on the rule authoring and replace the existing legacy rule authoring applications found in PLM and ERP systems with more modern applications such as Configit Ace.
As can be seen from above, these steps all go across the functional silos. Thus, it is essential that the CLM journey has top-level management support, typically from the CIO.
COVID-19?
Related to COVID-19, I believe companies realized that they had to reconsider their supply chains due to limiting dependencies on critical suppliers. Is this an area where Configit would contribute too?
The digital transformation that many manufacturing companies have worked on for years clearly has been accelerated by the COVID-19 situation, and indeed they might now start to encode information about the critical suppliers in the rules.
We have seen this happening in 2011 with the tsunami in Japan when suddenly supplier could not provide certain parts anymore. The organization then has to quickly adapt the rules so that the options requiring those parts are no longer available to order.
Therefore, the CLM vision also includes suppliers as configuration knowledge has to be shared across organizations to ensure that what is ordered also can be delivered.
Learning more?
It is clear that CLM is a complementary layer to standard PLM-infrastructures and complementary to CRM and ERP. A great example of what is possible in a modern, digital enterprise. Where can readers find more information?
Configit offers several resources on Configuration Lifecycle Management on our website, including our blog, webinars and YouTube videos, e.g., Tech Chat on Manufacturing and Configuration Lifecycle Management (CLM)
Besides these continuous growing resources, there is the whitepaper "Accelerating Digital Transformation in Manufacturing with Configuration Lifecycle Management (CLM)" available here among other whitepapers.
What I have learned
Configuration Lifecycle Management is relevant for companies that want to streamline their business functions, i.e., sales, engineering, manufacturing, and service. CLM will reduce the number of iterations in the process, reduce costly fixing when trying to align to customer demands, and ultimately create more service offerings by knowing customer existing configurations.
The technology to implement CLM is there. Configit has shown in various industries, it is possible. It is an example of adding value on top of a digital information infrastructure (CRM, PLM, and ERP)
The challenge will be on aligning the different functions to agree and align on one standard configuration authority. Therefore, responsibility should lie at the top-level of an organization, likely the modern CIO or CDO.
I was glad to learn that Henrik stated:


"The first step is to move away from talking about parts and instead talk about features when communicating about product capabilities".


A topic I will discuss soon when talking about Product & Portfolio Management with PLM.
Conclusion
It was a pleasure to work with Configit, in particular, Henrik Hulgaard, learning more about Configuration Lifecycle Management or whatever you may name it. More important, I hope you find this post insightful for your understanding if and where it applies to your business.
Always feel free to ask more questions related to the complimentary value of PLM and Product Configuration Management(CLM)
This post is based on a mix of interactions I had the last two weeks in my network, mainly on LinkedIn.  First, I enjoyed the discussion that started around Yoann Maingon post: Thoughts about PLM Business models. Yoann is quite seasoned in PLM, as you can see from his LinkedIn profile, and we have had interesting discussions in the past, and recently about a new PLM-system, he is developing Ganister PLM, based on a flexible Graph database.
Perhaps in that context, Yoann was exploring the various business models. Do you pay for the software (and maintenance), do you pay through subscription, what about a modular approach or a full license for all the functionality? All these questions made me think about the various business models that I encountered and how hard it is for a customer to choose the optimal solution.  And is the space for a new type of PLM? Is there space for free PLM? Some of my thoughts here:
PLM vendors need to be profitable
One of the most essential points to consider is that whatever PLM solution you are aiming to buy, make sure that your PLM vendor has a profitable business model. As once you started with a PLM solution, it is your company's IP that will be stored in this environment, and you do not want to change every few years your PLM system. Switching PLM systems would be affordable if the PLM system would store their data in a standard format – I will share a more in-depth link under PLM and standards.
For the moment, you cannot state PLM vendors endorse standards. None of the real PLM vendors have a standardized data model, perhaps closest to standards are Eurostep, who have based that ShareAspace solution on top of the PLCS (ISO 10303) standard. However, ShareAspace is more positioned as a type of middleware, connecting between OEMs/Owner/Operators and their suppliers to benefit for standardized connectivity.
Coming back to the statement, PLM Vendors need to be profitable to provide a guarantee for the future of your company's data is the first step. The major PLM Vendors are now profitable as during a consolidation phase starting 15 years ago, a lot of non-profitable PLM Vendors disappeared. Matrix One, Agile, Eigner & Partner PLM are the best-known companies that were bought for either their technology or market share. In that context, you might also look at OnShape.
Would they be profitable as a separate company, or would investors give up? To survive, you need to be profitable, so giving software away for free is not a good sign (see the software for free paragraph) as a company needs continuity.
PLM startups
In the past 10 years, I have seen and evaluated several new PLM companies. All of them did not really change the PLM paradigm, most of them were still focusing on being an engineering collaboration tools. Several of these companies have in their visionary statement that they are going to be the "Excel killer." We all know Excel has the best user interface and capabilities to manipulate a collection of metadata.
Very popular is the BOM in Excel, extracted from the CAD-system (no need for an "expensive" PDM or PLM) or BOM used to share with suppliers and stakeholders (ERP is too rigid, purchasing does not work with PDM).
The challenge I see here is that these startups do not bring real new value. The cost of manipulating Excels is a hidden cost, and companies relying on Excel communication are the type of companies that do not have a strategic point of view. This is typical for Small and Medium businesses where execution ("let's do it") gets all the attention.
PLM startups often collect investor's money because they promise to kill Excel, but is Excel the real problem? Modern PLM is about data sharing, which is an attitude change, not necessarily a technology change from Excel tables to (cloud) shared tables. However, will one of these "new Excel killers" PLMs be disruptive? I don't think so.
PLM disruption?
A week ago, I read an interview with Clayton Christensen (thanks Hakan Karden), which I shared on LinkedIn a week ago. Clayton Christensen is the father of the Disruptive Innovation theory, and I have cited him several times in my blogs. His theory is, in my opinion, fundamental to understand how traditional businesses can be disrupted. The interview took place shortly before he died at the age of 67. He died due to complications caused by leukemia.
A favorite part of this interview is, where he restates what is really Disruptive Innovation as we often talk about disruption without understanding the context, just echoing other people:
Christensen: Disruptive innovation describes a process by which a product or service powered by a technology enabler initially takes root in simple applications at the low end of a market — typically by being less expensive and more accessible — and then relentlessly moves upmarket, eventually displacing established competitors. Disruptive innovations are not breakthrough innovations or "ambitious upstarts" that dramatically alter how business is done but, rather, consist of products and services that are simple, accessible, and affordable. These products and services often appear modest at their outset but over time have the potential to transform an industry.
Many of the PLM startups dream and position themselves as the new disruptor.  Will they succeed? I do not believe so if they only focus on replacing Excel, there is a different paradigm needed. Voice control and analysis perhaps ("Hey PLM if I change Part XYZ what will be affected")?
This would be disruptive and open new options. I think PLM startups should focus here if they want my investment money.
PLM for free?
There are some voices that PLM should be free in an analogy to software management and collaboration tools. There are so many open-source software management tools, why not using them for PLM? I think there are two issues here:
PLM data is not like software data. A lot of PLM data is based on design models (3D CAD / Simulation), which is different from software. Designs are often not that modular as software for various reasons. Companies want to be modular in their products, but do they have the time and resources to reinvent their existing product. For software, these costs are so much lower as it is only a brain exercise. For hardware, the impact is significant. Bringing me to the second point.
The cost of change for hardware is entirely different compared to software. Changing software does not have an impact on existing stock or suppliers and, therefore, can be implemented once tested for its purpose. A hardware change impacts the existing production process. First, use the old parts before introducing the change, or do we accept the (costs) of scrap. Is our supply chain, or are our production tools ready to deliver continuity for the new version? Hardware changes are costly, and you want to avoid them. Software changes are cheap, therefore design your products to be configurable based on software (For example Tesla's software controlling the features to be allowed)
Now imagine, with enough funding, you could provide a PLM for free.  Because of ease of deployment, this would be very likely a cloud offering, easy and scalable. However, all your IP is in that cloud too, and let's imagine that the cloud is safer than on-premise, so it does not matter in which country your data is hosted (does it ?).
Next, the "free" PLM provider starts asking a small service fee after five years, as the promised ROI on the model hasn't delivered enough value for the shareholders, they become anxious. Of course, you do not like to pay the fee. However, where is your data, and what happens when you do not pay?
If the PLM provider switches you off, you are without your IP. If you ask the PLM provider to provide your data, what will you get? A blob of XML-files, anything you can use?
In general, this is a challenge for all cloud solutions.
What if you want to stop your subscription?
What is the allowed Exit-strategy?
Here I believe customers should ask for clarity, and perhaps these questions will lead to a renewed understanding that we need standards.
PLM and standards
We had a vivid discussion in the blogging community in September last year. You can read more related to this topic in my post: PLM and the need for standards which describes the aspects of lock-in and needs for openness.
Finally, a remark related to the PLM-acronym. Another interesting discussion started around Joe Barkai's post: Why I do not do PLM . Read the comments and the various viewpoint on PLM here. It is clear that the word PLM unites us all; however, the interpretation is different.
If someone in the street asks me what is your profession, I never mention I do PLM. I say: "I assist mainly manufacturing companies in redesigning their business processes using best practices and modern digital technologies". The focus is on the business value, not on the ultimate definition of PLM
Conclusion
There are many business aspects related to PLM to consider. Yoann Maingon's post started the thinking process, and we ended up with the PLM-definition. It all illustrates that being involved in PLM is never a boring journey. I am curious to learn about your journey and where we meet.
At the beginning of this week, I was attending the 9th edition of the PI conference in London. Where it started as a popular conference with 300 – 400 attendees at its best, we were now back to a smaller number of approximately 100 attendees.
It illustrates that PLM as a standalone topic is no longer attracts a broad audience as Marketkey (the organization of the conference) confirms. The intention is that future conferences will be focusing on the broader scope of PLM, where business transformation will be one of the main streams.
In this post, I will share my highlights of the conference, knowing that other sessions might have been valuable too, but I had to make a choice.
It is about people
Armin Prommersberger, CTO from DIRAC and the chairman of the conference, made a great point: "What we will discuss in the upcoming two days, it is all about people not about technology."
I am not sure if this opening has influenced the mood of the conference, as when I look back to what was the central theme: It is all about how we deal with people when explaining, implementing and justifying PLM.
AI at the Forefront of a Digital Transformation
Muhannad Alomari from R2 Data Labs as a separate unit within Rolls Royce to explore and provide data innovation started with his keynote speech sharing the AI initiatives within his team.
He talked about several projects where AI will become crucial.
For example, the EHM program related to engine behavior. How to detect anomalies, how to establish predictive maintenance and maximize the time an airplane engine is in operation. Interesting to mention is that Muhannad explained that most simulation models are based on simplified simulation models, not accurate enough to discover anomalies.
Machine learning and feedback loops are crucial to optimize the models both for the discovery of irregularities and, of course, to improve understanding of the engine behavior and predict maintenance. Currently, maintenance is defined based on the worst-case scenario for the engine, which in reality, of course, will not be the case for most engines. There is a lot (millions) to gain here for a company.
Interesting to mention is that Muhannad gave a realistic view of the current status of Artificial Intelligence (AI). AI is currently still dumb – it is a set of algorithms that need to be adapted whenever new patterns are discovered. Deep learning is still not there – currently, we still need human beings for that.
This was in contrast with the session from Kalypso later with the title: Supercharge your PLM with advanced analytics. It was a typical example of where a realistic story (R2 Data Labs) shows such a big difference with what is sold by PLM vendors or implementers. Kalypso introduced Product Lifecycle Intelligence (PLI) – you can see the dream on the left (click on the image to enlarge).
Combine PLM with Analytics, and you have Intelligence.  My main comment is, knowing from the field the first three phases in most companies have a lack of data quality and consistency. Therefore any "Intelligence" probably will be based on unreliable sources. Not an issue if you are working in the domain of politics, however when it comes to direct cost and quality implications, it can be a significant risk. We still have a way to go before we have a reliable PLM data backbone for analytics.
Keeping PLM Momentum after a Successful Campaign
Susanna Mäentausta from Kemira in Finland gave an exciting update of their PLM project. Where in 2019, she shared with us their PLM roadmap (see my 2019 post: The weekend after PI PLMx London 2019); this time, Susanna shared with us how they are keeping the PLM momentum.
Often PLM implementations are started based on a hypothetical business case (I talked about this in my post The PLM ROI Myth). But then, when you implement PLM, you need to take care you provide proof points to motivate the management. And this is exactly what the PLM team in Kemira has been doing. Often management believes that after the first investment, the project is done ("We bought the software – so we are done") however the business and process change that will deliver the value is not reported.
Susanna shared with us how they defined measurable KPIs for two reasons.  First, to motivate the management that there are business progress and benefits, however, it is a journey. And secondary the facts are used to kill the legends that "Before PLM we were much faster or efficient." These types of legends are often expressed loudly by persons who consider PLM as an overhead (killing their freedom) instead of a way to be more efficient in business. In the end, for a company, the business is more important than the person's belief.
On the question for Susanna, what she would have done better with hindsight, she answered: "Communicate, communicate, communicate." A response I fully support as often PLM teams are too busy completing their day-to-day work, that there is no spare time for communication. Crucial to achieving a business change.
My agreement: PLM needs facts based during implementation and support combined with the understanding we are dealing with people and their emotions too. Both need full attention.
Acceleration Digitalization at Stora Enso
Samuli Savo, Chief Digital Officer at Stora Enso, explained the principles of innovation, related to digitalization at his company. Stora Enso, a Swedish/Finish company, historically one of the largest forestry companies in the world as well as one of the most significant paper and packaging producers, is working on a transformation to become the renewable materials company. For me, he made two vital points on how Stora Enso's digitalization's journey is organized.
He pleads for experimentation funded by corporate as in the experimental stage, as it does not make sense to have a business case. First DO and then ANALYZE, where many companies have to policy first to ANALYZE and then DO, killing innovative thinking.
The second point was the active process to challenge startups to solve business challenges they foresee and, combined with a governance process for startups, allow these companies to be supported and become embedded within member companies of the Combient Foundry, like Stora Enso. By doing such in a structured way, the outcome must lead to innovation.
I was thinking about the hybrid enterprise model that I have been explaining in the past. Great story.
Cyber-security and Future Mobility
Out of interest, I followed the session from Madeline Cheah, Cybersecurity Innovation Lead at HORIBA MIRA. She gave an excellent and well-structured overview. Madeline leads the cybersecurity research program. Part of this job is investigating ways to prevent vehicles from being attacked.  In particular, when it comes to connected and autonomous vehicles. How to keep them secure.
She discussed the known gaps are and the cybersecurity implications of future mobility so extensive that I even doubted will there ever be an autonomous vehicle on the road. So much to define and explore. She looked at it from the perspective of the Internet of Everything, where Everything is divided into Things, Data, Processes, and People. Still, a lot of work to do, see image below
Good Times Ahead: Delay Mitigation Through a Plan for Every Part
Ian Quest, director at Quick Release, gave an overview of what their company aims to be. You could translate it as the plumbers of the automotive industry Where in the ideal world information should be flowing from design to release, there are many bottlenecks, leakages, hiccups that need to be resolved as the image shows.
Where their customers often do not have the time and expertise to fix these issues, Quick Release brings in various skillsets and common sense. For example, how to deal with the Bill of Materials, Configuration Management, and many other areas that you need to address with methodology first instead of (vendor-based) technology. I believe there is a significant need for this type of company in the PLM-domain.
The second part, presented by Nick Solly, with a focus on their QRonos tool, was perhaps a little too much a focus on the capabilities of the tool. Ian Quest, in his introduction,  already made the correct statement:
The QRonos tool, which is more or less a reporting tool, illustrates again that when people care about reliable data (planning, tasks, parts, deliverables, …..), you can improve your business significantly by creating visibility to delays or bottlenecks. The value lies in measurable activities and from there, learn to predict or enhance – see R2 Labs, Kemira and the PLI dream.
Conclusion
It is clear that a typical PLM conference is no longer a technology festival – it is about people. People are trying to change or improve their business. Trying to learn from each other, knowing that the technical concepts and technology are there.
I am looking forward to the upcoming PI events where this change will become more apparent.
Last week I shared the first impression from my favorite conference, the PLM Roadmap / PDT conference organized by CIMdata and Eurostep. You can read some of the highlights here: The weekend after PLM Roadmap / PDT 2019 Day 1.
Click on the logo to see what was the full agenda. In this post, I will focus on some of the highlights of day 2.
Chernobyl, The megaproject with the New Arch
Christophe Portenseigne from the Bouygues Construction Group shared with us his personal story about this megaproject, called Novarka. 33 years ago, reactor #4 exploded and has been confined with an object shelter within six months in 1986. This was done with heroic speed, and it was anticipated that the shelter would only last for 20 – 30 years.  You can read about this project here.
The Novarka project was about creating a shelter for Confinement of the radioactive dust and protection of the existing against external actions (wind, water, snow…) for the next 100 years!
And even necessary, the inside the arch would be a plant where people could work safely on the process of decommissioning the existing contaminated structures. You can read about the full project here at the Novarka website.
What impressed me the most the personal stories of Christophe taking us through some of the massive challenges that need to be solved with innovative thinking. High complexity, a vast number of requirements, many parties, stakeholders involved closed in June 2019. As Christophe mentioned, this was a project to be proud of as it creates a kind of optimism that no matter how big the challenges are, with human ingenuity and effort, we can solve them.
A Model Factory for the Efficient Development of High Performing Vehicles
Eric Landel, expert leader for Numerical Modeling and Simulation at Renault, gave us an interesting insight into an aspect of digitalization that has become very valuable, the connection between design and simulation to develop products, in this case, the Renault CLIO V, as much as possible in the virtual world. You need excellent simulation models to match future reality (and tests). The target of simulation was to get the highest safety test results in the Europe NCAP rating – 5 stars.
The Renault modeling factory implemented a digital loop (below) to ensure that at the end of the design/simulation, a robust design would exist.  Eric mentioned that for the Clio, they did not build a prototype anymore. The first physical tests were done on cars coming from the plant. Despite the investment in simulation software, a considerable saving in crash part over cost before TGA (Tooling Go Ahead).
Combined with the savings, the process has been much faster than before. From 10 weeks for a simulation loop towards 4 weeks. The next target is to reduce this time to 1 week. A real example of digitization and a connected model-based approach.
From virtual prototype to hybrid twin
ESI – their sponsor session Evolving from Virtual Prototype Testing to Hybrid Twin: Challenges & Benefits was an excellent complementary session to the presentation from Renault
PLM, MBSE and Supply chain – challenges and opportunities
Nigel Shaw's presentation was one of my favorite presentations, as Nigel addressed the same topics that I have been discussing in the past years. His focus was on collaboration between the OEM and supplier with the various aspects of requirements management, configuration management, simulation and the different speeds of PLM (focus on mechanical) and ALM (focus on software)
How can such activities work in a digitally-connected environment instead of a document-based approach?  Nigel looked into the various aspects of existing standards in their domains and their future. There is a direction to MBE (Model-Based Everything) but still topics to consider. See below:
I agree with Nigel – the future is model-based – when will be the issue for the market leaders.
The ISO AP239 ed3 Project and the Through Life Cycle Interoperability Challenge
Yves Baudier from AFNET,  a reference association in France regarding industry digitation, digital threads, and digital processes for Extended Enterprise/Supply chain. All about a digital future and Yves presentation was about the interoperability challenge, mentioning three of my favorite points to consider:
Data becoming more and more a strategic asset – as digitalization of Industry and Services, new services enabled by data analytics
All engineering domains (from concept design to system end of life) need to develop a data-centric approach (not only model-centric)– An opportunity for PLM to cover the full life-cycle
Effectivity and efficiency of data interoperability through the life-cycle is now an essential industry requirement – e.g., "virtual product" and "digital twin" concepts
All the points are crucial for the domain of PLM.
In that context, Yves discussed the evolution of the ISO 10303-239 standard, also known as PLCS. The target with ISO AP239 ed3 is to become the standard for Aerospace and Defense for the full product lifecycle and through this convergence being able to push IT/PLM Vendors to comply – crucial for a digital enterprise
Time for the construction / civil industry
Christophe Castaing, director of digital engineering at Egis, shared with us their solution framework to manage large infrastructure projects by focusing on both the Asset Information (BIM-based) and the collaborative processes between the stakeholders, all based on standards. It was a broad and in-depth presentation – too much to share in a blog post. To conclude (see also Christophe's slide below) in the construction industry more and more, there is the desire to have a digital twin of a given asset (building/construction), creating the need for standard information models.
Pierre Benning, IT director from Bouygues Public Works gave us an update on the MINnD project. MINnD standing for Modeling INteroperable INformation for sustainable INfrastructures in xD, a French research project dedicated to the deployment of BIM and digital engineering in the infrastructure sector. Where BIM has been starting from the construction industry, there is a need for a similar, digital modeling approach for civil infrastructure. In 2014 Christophe Castaing already reported the activities of the MINnD project – see The weekend after PDT 2014. Now Pierre was updating us on what are the activities for MINnD Season 2 – see below:
As you can see, again, the interest in digital twins for operations and maintenance. Perhaps here, the civil infrastructure industry will be faster than traditional industries because of its enormous value. BIM and GIS reconciliation is a precise topic as many civil infrastructures have a GIS aspect – Road/Train infrastructure for example. The third bullet is evident to me. With digitization and the integration of contractors and suppliers, BIM and PLM will be more-and-more conceptual alike. The big difference still at this moment: BIM has one standard framework where PLM-standards are still not in a consolidation stage.
Digital Transformation for PLM is not an evolution
If you have been following my blog in the past two years, you may have noticed that I am exploring ways to solve the transition from traditional, coordinated PLM processes towards future, connected PLM. In this session, I shared with the audience that digital transformation is disruptive for PLM and requires thinking in two modes.
Thinking in two modes is not what people like, however, organizations can run in two modes. Also, I shared some examples from digital transformation stories that illustrate there was no transformation, either failure or smoke, and mirrors. You can download my presentation via SlideShare here.
Fireplace discussion: Bringing all the Trends Together, What's next
We closed the day and the conference with a fireplace chat moderated by Dr. Ken Versprille from CIMdata, where we discussed, among other things, the increasing complexity of products and products as a service. We have seen during the sessions from BAE Systems Maritime and Bouygues Construction Group that we can do complex projects, however, when there are competition and time to deliver pressure, we do not manage the project so much, we try to contain the potential risk. It was an interactive fireplace giving us enough thoughts for next year.
Conclusion
Nothing to add to Håkan Kårdén's closing tweet – I hope to see you next year.

This is the moment of the year, where at least in my region, most people take some time off to disconnect from their day-to-day business.  For me, it is never a full disconnect as PLM became my passion, and you should never switch off your passion.
On August 1st, 1999, I started my company TacIT, the same year the acronym PLM was born. I wanted to focus on knowledge management, therefore the name TacIT.  Being dragged into the SmarTeam world with a unique position interfacing between R&D, implementers and customers I found the unique sweet spot, helping me to see all aspects from PLM – the vendor position, the implementer's view, the customer's end-user, and management view.
It has been, and still, is 20 years of learning and have been sharing most in the past ten years through my blog. What I have learned is that the more you know, the more you understand that situations are not black and white. See one of my favorite blog pictures below.
So there is enough to overthink during the holidays. Some of my upcoming points:
From coordinated to connected
Instead of using the over-hyped term: Digital Transformation, I believe companies should learn to work in a connected mode, which has become the standard in our daily life. Connected means that information needs to be stored in databases somewhere, combined with openness and standards to make data accessible. For more transactional environments, like CRM, MES, and ERP, the connected mode is not new.
In the domain of product development and selling, we have still a long learning path to go as the majority of organizations is relying on documents, be it Excels, Drawings (PDF) and reports. The fact that they are stored in electronic file formats does not mean that they are accessible. There is still manpower needed to create these artifacts or to extract the required information from them.
The challenge for modern PLM is to establish new best practices around a model-based approach for systems engineering (MBSE), for engineering to manufacturing (MBD/MBE) and operations (Digital Twins). All these best practices should be generic and connected ultimately.  I wrote about these topics in the past, have a look at:
PLM Vendors are showing pieces of the puzzle, but it is up to the implementers to establish the puzzle, without knowing in detail what the end result will be. This is the same journey of Columbus. He had a boat and a target towards the unknown. He discovered a country with a small population, nowadays a country full of immigrants who call themselves natives.
However, the result was an impressive transformation.
Reading about transformation
Last year I read several books to get more insight into what motivates us, and how can we motivate people to change. In one way, it is disappointing to learn that we civilized human beings most of the time to not make rational decisions but act based on our per-historic brain.
Thinking, Fast and Slow from Daniel Kahneman was one of the first books in that direction as a must-read to understand our personal thinking and decision processes.
I read Idiot Brain: What Your Head Is Really Up To from Dean Burnett, where he explains this how our brain appears to be sabotaging our life, and what on earth it is really up to. Interesting to read but could be a little more comprehensive
I got more excited from Dan Ariely"s book: Predictably Irrational: The Hidden Forces That Shape Our Decisions as it was structured around topics where we handle completely irrational but predictable. And this predictability is used by people (sales/politicians/ management) to drive your actions. Useful to realize when you recognize the situation
These three books also illustrate the flaws of our modern time – we communicate fast (preferable through tweets) – we decide fast based on our gut feelings – so you realize towards what kind of world we are heading.  Going through a transformation should be considered as a slow, learning process. Like reading a book – it takes time to digest.
Once you are aiming at a business transformation for your company or supporting a company in its transformation, the following books were insightful:
Leading Digital: Turning Technology into Business Transformation by George Westerman, Didier Bonnet and Andrew McAfee is maybe not the most inspiring book, however as it stays close to what we experience in our day-to-day-life it is for sure a book to read to get a foundational understanding of business transformation.
The book I liked the most recent was Leading Transformation: How to Take Charge of Your Company's Future by Nathan Furr, Kyle Nel, Thomas Zoega Ramsoy as it gives examples of transformation addressing parts of the irrational brain to get a transformation story. I believe in storytelling instead of business cases for transformation. I wrote about it in my blog post: PLM Measurable or a myth referring to Yuval Harari's book Homo Sapiens
Note: I am starting my holidays now with a small basket of e-books. If you have any recommendations for books that I must read – please write them in the comments of this blog
Discussing transformation
After the summer holidays, I plan to have fruitful discussions around topics close to PLM. Working on a post and starting a conversation related to PLM, PIM, and Master Data Management. The borders between these domains are perhaps getting vaguer in a digital enterprise.
Further, I am looking forward to a discussion around the value of PLM assisting companies in developing sustainable products. A sustainable and probably circular economy is required to keep this earth a place to live for everybody. The whole discussion around climate change, however, is worrying as we should be Thinking – not fast and slow – but balanced.
A circular economy has been several times a topic during the joint CIMdata PLM Roadmap and PDT conferences, which bring me to the final point.
On 13th and 14th November this year I will participate again in the upcoming PLM Roadmap and PDT conference. This time in La Defense, Paris, France. I will share my experiences from working with companies trying to understand and implement pieces of a digital transformation related to PLM.
There will be inspiring presentations from other speakers, all working on some of the aspects of moving to facets of a connected enterprise. It is not a marketing event, it is done by professionals, serving professionals. Therefore I hope if you are passioned about the new aspects of PLM, no matter how you name label them, come and join, discuss and most of all, learn.
Conclusion
Modern life is about continuous learning  – make it a habit. Even a holiday is again a way to learn to disconnect.
How disconnected I was you will see after the holidays.
In my previous post, the PLM blame game, I briefly mentioned that there are two delivery models for PLM. One approach based on a PLM system, that contains predefined business logic and functionality, promoting to use the system as much as possible out-of-the-box (OOTB) somehow driving toward a certain rigidness or the other approach where the PLM capabilities need to be developed on top of a customizable infrastructure, providing more flexibility. I believe there has been a debate about this topic over more than 15 years without a decisive conclusion. Therefore I will take you through the pros and cons of both approaches illustrated by examples from the field.
PLM started as a toolkit
The initial cPDM/PLM systems were toolkits for several reasons. In the early days, scalable connectivity was not available or way too expensive for a standard collaboration approach. Engineering information, mostly design files, needed to be shared globally in an efficient manner, and the PLM backbone was often a centralized repository for CAD-data. Bill of Materials handling in PLM was often at a basic level, as either the ERP-system (mostly Aerospace/Defense) or home-grown developed BOM-systems(Automotive) were in place for manufacturing.
Depending on the business needs of the company, the target was too connect as much as possible engineering data sources to the PLM backbone – PLM originated from engineering and is still considered by many people as an engineering solution. For connectivity interfaces and integrations needed to be developed in a time that application integration frameworks were primitive and complicated. This made PLM implementations complex and expensive, so only the large automotive and aerospace/defense companies could afford to invest in such systems. And a lot of tuition fees spent to achieve results. Many of these environments are still operational as they became too risky to touch, as I described in my post: The PLM Migration Dilemma.
The birth of OOTB
Around the year 2000, there was the first development of OOTB PLM. There was Agile (later acquired by Oracle) focusing on the high-tech and medical industry. Instead of document management, they focused on the scenario from bringing the BOM from engineering to manufacturing based on a relatively fixed scenario – therefore fast to implement and fast to validate. The last point, in particular, is crucial in regulated medical environments.
At that time, I was working with SmarTeam on the development of templates for various industries, with a similar mindset. A predefined template would lead to faster implementations and therefore reducing the implementation costs. The challenge with SmarTeam, however, was that is was very easy to customize, based on Microsoft technology and wizards for data modeling and UI design.
This was not a benefit for OOTB-delivery as SmarTeam was implemented through Value Added Resellers, and their major revenue came from providing services to their customers. So it was easy to reprogram the concepts of the templates and use them as your unique selling points towards a customer. A similar situation is now happening with Aras – the primary implementation skills are at the implementing companies, and their revenue does not come from software (maintenance).
The result is that each implementer considers another implementer as a competitor and they are not willing to give up their IP to the software company.
SmarTeam resellers were not eager to deliver their IP back to SmarTeam to get it embedded in the product as it would reduce their unique selling points. I assume the same happens currently in the Aras channel – it might be called Open Source however probably it is only high-level infrastructure.
Around 2006 many of the main PLM-vendors had their various mid-market offerings, and I contributed at that time to the SmarTeam Engineering Express – a preconfigured solution that was rapid to implement if you wanted.
Although the SmarTeam Engineering Express was an excellent sales tool, the resellers that started to implement the software began to customize the environment as fast as possible in their own preferred manner. For two reasons: the customer most of the time had different current practices and secondly the money come from services. So why say No to a customer if you can say Yes?
OOTB and modules
Initially, for the leading PLM Vendors, their mid-market templates were not just aiming at the mid-market. All companies wanted to have a standardized PLM-system with as little as possible customizations. This meant for the PLM vendors that they had to package their functionality into modules, sometimes addressing industry-specific capabilities, sometimes areas of interfaces (CAD and ERP integrations) as a module or generic governance capabilities like portfolio management, project management, and change management.
The principles behind the modules were that they need to deliver data model capabilities combined with business logic/behavior. Otherwise, the value of the module would be not relevant. And this causes a challenge. The more business logic a module delivers, the more the company that implements the module needs to adapt to more generic practices. This requires business change management, people need to be motivated to work differently. And who is eager to make people work differently? Almost nobody,  as it is an intensive coaching job that cannot be done by the vendors (they sell software), often cannot be done by the implementers (they do not have the broad set of skills needed) or by the companies (they do not have the free resources for that). Precisely the principles behind the PLM Blame Game.
OOTB modularity advantages
The first advantage of modularity in the PLM software is that you only buy the software pieces that you really need. However, most companies do not see PLM as a journey, so they agree on a budget to start, and then every module that was not identified before becomes a cost issue. Main reason because the implementation teams focus on delivering capabilities at that stage, not at providing value-based metrics.
The second potential advantage of PLM modularity is the fact that these modules supposed to be complementary to the other modules as they should have been developed in the context of each other. In reality, this is not always the case. Yes, the modules fit nicely on a single PowerPoint slide, however, when it comes to reality, there are separate systems with a minimum of integration with the core. However, the advantage is that the PLM software provider now becomes responsible for upgradability or extendibility of the provided functionality, which is a serious point to consider.
The third advantage from the OOTB modular approach is that it forces the PLM vendor to invest in your industry and future needed capabilities, for example, digital twins, AR/VR, and model-based ways of working. Some skeptic people might say PLM vendors create problems to solve that do not exist yet, optimists might say they invest in imagining the future, which can only happen by trial-and-error. In a digital enterprise, it is: think big, start small, fail fast, and scale quickly.
OOTB modularity disadvantages
Most of the OOTB modularity disadvantages will be advantages in the toolkit approach, therefore discussed in the next paragraph. One downside from the OOTB modular approach is the disconnect between the people developing the modules and the implementers in the field. Often modules are developed based on some leading customer experiences (the big ones), where the majority of usage in the field is targeting smaller companies where people have multiple roles, the typical SMB approach. SMB implementations are often not visible at the PLM Vendor R&D level as they are hidden through the Value Added Reseller network and/or usually too small to become apparent.
Toolkit advantages
The most significant advantage of a PLM toolkit approach is that the implementation can be a journey. Starting with a clear business need, for example in modern PLM, create a digital thread and then once this is achieved dive deeper in areas of the lifecycle that require improvement. And increased functionality is only linked to the number of users, not to extra costs for a new module.

However, if the development of additional functionality becomes massive, you have the risk that low license costs are nullified by development costs.
The second advantage of a PLM toolkit approach is that the implementer and users will have a better relationship in delivering capabilities and therefore, a higher chance of acceptance. The implementer builds what the customer is asking for.

However, as Henry Ford said, if I would ask my customers what they wanted, they would ask for faster horses.
Toolkit considerations
There are several points where a PLM toolkit can be an advantage but also a disadvantage, very much depending on various characteristics of your company and your implementation team. Let's review some of them:
Innovative: a toolkit does not provide an innovative way of working immediately. The toolkit can have an infrastructure to deliver innovative capabilities, even as small demonstrations, the implementation, and methodology to implement this innovative way of working needs to come from either your company's resources or your implementer's skills.
Uniqueness: with a toolkit approach, you can build a unique PLM infrastructure that makes you more competitive than the other. Don't share your IP and best practices to be more competitive. This approach can be valid if you truly have a competing plan here. Otherwise, the risk might be you are creating a legacy for your company that will slow you down later in time.
Performance: this is a crucial topic if you want to scale your solution to the enterprise level. I spent a lot of time in the past analyzing and supporting SmarTeam implementers and template developers on their journey to optimize their solutions. Choosing the right algorithms, the right data modeling choices are crucial.
Sometimes I came into a situation where the customer blamed SmarTeam because customizations were possible – you can read about this example in an old LinkedIn post: the importance of a PLM data model
Experience: When you plan to implement PLM "big" with a toolkit approach, experience becomes crucial as initial design decisions and scope are significant for future extensions and maintainability. Beautiful implementations can become a burden after five years as design decisions were not documented or analyzed. Having experience or an experienced partner/coach can help you in these situations. In general, it is sporadic for a company to have internally experienced PLM implementers as it is not their core business to implement PLM. Experienced PLM implementers vary from size and skills – make the right choice.
Conclusion
After writing this post, I still cannot write a final verdict from my side what is the best approach. Personally, I like the PLM toolkit approach as I have been working in the PLM domain for twenty years seeing and experiencing good and best practices. The OOTB-box approach represents many of these best practices and therefore are a safe path to follow. The undecisive points are who are the people involved and what is your business model. It needs to be an end-to-end coherent approach, no matter which option you choose.
In this post, I will explain the story behind my presentation at PI PLMx London. You can read my review of the event here: "The weekend after ……" and you can find my slides on SlideShare: HERE.
For me, this presentation is a conclusion of a thought process and collection of built-up experiences in the past three to  five years, related to the challenges digital transformation is creating for PLM and what makes it hard to go through compared to other enterprise business domains.  So here we go:
Digital transformation or disruption?
Slide 2 (top image) until 5 are dealing with the common challenges of business transformation. In nature, the transformation from a Caterpillar (old linear business) to a Butterfly (modern, agile, flexible) has the cocoon stage, where the transformation happens. In business unfortunate companies cannot afford a cocoon phase, it needs to be a parallel change.
Human beings are not good at change (slide 3 & 4), and the risk is that a new technology or a new business model will disrupt your business if you are too confident – see examples from the past. The disruption theory introduced by Clayton Christensen in his book, the Innovators Dilemma is an excellent example of how this can happen.  Some of my thoughts are in The Innovator's dilemma and generation change (2015)
Although I know some PLM vendors consider themselves as disruptor, I give them no chance in the PLM domain. The main reason: The existing PLM systems are so closely tied to the data they manage, that switching from one PLM system to a more modern PLM system does not pay off.  The data models are so diverse that it is better to stay with the existing environment.
What is clear for modern digital businesses is that if you could start from scratch or with almost no legacy you can move faster forward than the rest. But only if supported by a strong leadership , a(understandable) vision and relentless execution.
The impression of evolution
Marc Halpern's slide presented at PDT 2015 is one of my favorite slides, as it maps business maturity to various characteristics of an organization, including the technologies used.
Slide 7 till 18 are zooming in on the terms Coordinated and Connected and the implications it has for data, people and business. I have written about Coordinated and Connected recently: Coordinated or Connected (2018)
A coordinated approach: Delivering the right information at the right moment in the proper context is what current PLM implementations try to achieve. Allowing people to use their own tools/systems as long as they deliver at the right moment their information (documents/files) as part of the lifecycle/delivery process. Very linear and not too complicated to implement you would expect. However it is difficult ! Here we already see the challenge of just aligning a company to implement a horizontal flow of data. Usability of the PLM backbone and optimized silo thinking are the main inhibitors.
In a connected approach: Providing actual information for anyone connected in any context the slide on the left shows the mental picture we need to have for a digital enterprise. Information coming from various platforms needs to be shareable and connected in real-time, leading, in particular for PLM, to a switch from document-based deliverables to models and parameters that are connected.
Slide 15 has examples of some models.  A data-driven approach creates different responsibilities as it is not about ownership anymore but about accountability.
The image above gives my PLM-twisted vision of which are the five core platforms for an enterprise.  The number FIVE is interesting as David Sherburne just published his Five Platforms that Enable Digital Transformation and in 2016 Gartner identified Five domains for the digital platform .- more IT-twisted ? But remember the purpose of digital transformation is: FIVE!
From Coordinated to Connected is Digital Transformation
Slide 19 till 27 further elaborate on the fact that for PLM there is no evolutionary approach possible, going from a Coordinated technology towards a Connected technology.
For three reasons:  different type of data (document vs. database elements), different people (working in a connected environment requires modern digital skills) and different processes (the standard methods for mechanical-oriented PLM practices do not match processes needed to deliver systems (hardware & software) with an incremental delivery process).
Due to the incompatibility of the data, more and more companies discover that a single PLM-instance cannot support both modes – staying with your existing document-oriented PLM-system does not give the capabilities needed for a model-driven approach. Migrating the data from a traditional PLM-environment towards a modern data-driven environment does not bring any value. The majority of the coordinated data is not complete and with the right quality to use a data-driven environment. Note: in  a data-driven environment you do not have people interpreting the data – the data should be correct for automation / algorithms.
The overlay approach, mentioned several times in various PLM-blogs, is an intermediate solution. It provides traceability and visibility between different data sources (PLM, ALM, ERP, SCM, …). However it does not make the information in these systems better accessible.
So the ultimate conclusion is: You need both approaches, and you need to learn to work in a hybrid environment !

What can various stakeholders do?
For the management of your company, it is crucial they understand the full impact of digital transformation. It is not about a sexy customer website, a service platform or Virtual Reality/Augmented Reality case for the shop floor or services. When these capabilities are created disconnected from the source (PLM), they will deliver inconsistencies in the long-term. The new digital baby becomes another silo in the organization. Real digital transformation comes from an end-to-end vision and implementation.  The result of this end-to-end vision will be the understanding that there is a duality in data, in particular for the PLM domain.
Besides the technicalities, when going through a digital transformation, it is crucial for the management to share their vision in a way it becomes a motivational story, a myth, for all employees. As Yuval Harari, writer of the book Sapiens,  suggested, we (Home Sapiens) need an abstract story, a myth to align a larger group of people to achieve a common abstract goal. I discussed this topic in my posts: PLM as a myth? (2017)  and PLM – measurable or a myth?
Finally, the beauty of new digital businesses is that they are connected and can be monitored in real-time. That implies you can check the results continuously and adjust – scale of fail!
Consultants and strategists in a company should also take the responsibility, to educate the management and when advising on less transformational steps, like efficiency improvements: Make sure you learn and understand model-based approaches and push for data governance initiatives. This will at least narrow the gap between coordinated and connected environments.
This was about strategy – now about execution:
For PLM vendors and implementers, understanding the incompatibility of data between current PLM practices – coordinated and connected – it will lead to different business models. Where traditionally the new PLM vendor started first with a rip-and-replace of the earlier environment – no added value – now it is about starting a new parallel environment.  This implies no more big replacement deals, but more a long-term. strategic and parallel journey.  For PLM vendors it is crucial that being able to offer to these modes in parallel will allow them to keep up their customer base and grow. If they would choose for coordinated or connected only it is for sure a competitor will work in parallel.
For PLM users, an organization should understand that they are the most valuable resources, realizing these people cannot make a drastic change in their behavior. People will adapt within their capabilities but do not expect a person who grew up in the traditional ways of working (linear / analogue) to become a successful worker in the new mode (agile / digital). Their value lies in transferring their skills and coaching new employees but do not let them work in two modes. And when it comes to education: permanent education is crucial and should be scheduled – it is not about one or two trainings per year – if the perfect training would exist, why do students go to school for several years ? Why not give them the perfect PowerPoint twice a year?
Conclusions
I believe after three years of blogging about this theme I have made my point. Let's observe and learn from what is happening in the field – I remain curious and focused about proof points and new insights. This year I hope to share with you new ideas related to digital practices in all industries, of course all associated with the human side of what we once started to call PLM.
Note: Oleg Shilovitsky just published an interesting post this weekend: Why complexity is killing PLM and what are future trajectories and opportunities? Enough food for discussion. One point: The fact that consumers want simplicity does not mean PLM will become simple – working in the context of other information is the challenge – it is human behavior – team players are good in anticipating – big egos are not. To be continued…….
This is the moment of the year to switch-off from the details. No more talking and writing about digital transformation or model-based approaches. It is time to sit back and relax. Two years ago I shared the PLM Songbook, now it is time to see one or more movies. Here are my favorite top five PLM movies:
Bruce Almighty
Bruce Nolan, an engineer in Buffalo, N.Y., is discontented with almost everything in the company despite his popularity and the love of his draftswoman Grace. At the end of the worst day of his life, Bruce angrily ridicules and rages against PLM and PLM responds. PLM appears in human form and, endowing Bruce with divine powers op collaboration, challenges Bruce to take on the big job to see if he can do it any better.
A movie that makes you modest and you realize there is more than your small ecosystem.
The good, the bad and the ugly
Blondie (The Good PLM consultant) is a professional who is out trying to earn a few dollars. Angel Eyes (The Bad PLM Vendor) is a PLM salesman who always commits to a task and sees it through, as long as he is paid to do so. And Tuco (The Ugly PLM Implementer) is a wanted outlaw trying to take care of his own hide. Tuco and Blondie share a partnership together making money off Tuco's bounty, but when Blondie unties the partnership, Tuco tries to hunt down Blondie. When Blondie and Tuco come across a PLM implementation loaded with dead bodies, they soon learn from the only survivor (Bill Carson – the PLM admin) that he and a few other men have buried a stash of value on a file server. Unfortunately, Carson dies, and Tuco only finds out the name of the file server, while Blondie finds out the name on the hard disk. Now the two must keep each other alive in order to find the value. Angel Eyes (who had been looking for Bill Carson) discovers that Tuco and Blondie met with Carson and knows they know the location of the value. All he needs is for the two to ..
A movie that makes you realize that it is a challenging journey to find the value out of PLM. It is not only about execution – but it is also about all the politics of people involved – and there are good, bad and ugly people on a PLM journey.
The Grump
The Grump is a draftsman in Finland from the past. A man who knows that everything used to be so much better in the old days. Pretty much everything that's been done after 1953 has always managed to ruin The Grump's day. Our story unfolds The Grump opens a 3D Model on his computer, hurting his brain. He has to spend a weekend in Helsinki to attend a model-based therapy. Then the drama unfolds …….
A movie that makes you realize that progress and innovation do not come from grumps. In every environment when you want to do a change of the status quo, grumps will appear. With the exciting Finish atmosphere, a perfect film for Christmas.
Deliverance
The Cahulawassee River Valley company in Northern Georgia is one of the last analog companies in the state, which will soon change with the imminent implementation of a PLM system in the company, breaking down silos everywhere. As such, four Atlanta city slickers, alpha male Lewis Medlock, generally even-keeled Ed Gentry, slightly condescending Bobby Trippe, and wide-eyed Drew Ballinger decide to implement PLM in one trip, with only Lewis and Ed having experience in CAD. They know going in that the area is ethnoculturally homogeneous and isolated, but don't understand the full extent of such until they arrive and see what they believe is the result of generations of inbreeding. Their relatively peaceful trip takes a turn for the worse when half way through they encounter a couple of hillbilly moonshiners. That encounter not only makes the four battle their way out of the PLM project intact and alive but threatens the relationships of the four as they do.
This movie, from 1972, makes you realize that in the early days of PLM starting a big-bang implementation journey into an area that is not ready for it, can be deadly, for your career and friendship. Not suitable for small children!
Diamonds Are Forever or Tron (legacy)
James Bond's mission is to find out who has been drawing diamonds, which are appearing on blogs. He adopts another identity in the form of Don Farr. He joins up with CIMdata and acts as if he is developing diamonds, but everyone is hungry for these diamonds. He also has to avoid Mr. Brouwer and Mr. Kidd, the dangerous couple who do not leave anyone in their way when it comes to model-based. And Ernst Stavro Blofeld isn't out of the question. He may have changed his looks, but is he linked with the V-shape? And if he is, can Bond finally defeat his ultimate enemy?
Sam Flynn, the tech-savvy 27-year-old son of Kevin Flynn, looks into his father's disappearance and finds himself pulled into the same world of virtual twins and augmented reality where his father has been living for 20 years. Along with Kevin's loyal confidant Quorra, father and son embark on a life-and-death journey across a visually-stunning cyber universe that has become far more advanced and exceedingly dangerous. Meanwhile, the malevolent program IoT, who dominates the digital world, plans to invade the real world and will stop at nothing to prevent their escape
I could not decide about number five. The future is bright with Boeing's new representation of Systems Engineering, see my post on CIMdata's PLM Europe roadmap event where Don Farr presented his diamond(s). However, the future is also becoming a mix of real with virtual and here Tron (legacy) will help my readers to understand the beauty of a mixed virtual and real world. You can decide – or send me your favorite PLM movies.
Note: All movie reviews are based on IMBd.com story lines, and I thank the authors of these story lines for their contribution and hope they agree with the PLM-related twist. Click on the image to find the full details and original review.
Conclusion
2018 has been an exciting year with a lot of buzzwords combined with the reality that the current PLM approach is incompatible with the future. How we can address this issue more in 2019 – first at PI PLMx 2019 in London (be there – last chance to meet people in the UK when they are still Europeans and share/discuss plans for the upcoming year)
Wishing you all the best during the break and a happy and prosperous 2019