The usage of standards has been a recurring topic the past 10 months, probably came back to the surface at PI PLMx Chicago during the PLM Leaders panel discussion. If you want to refresh the debate, Oleg Shilovitsky posted an overview: What vendors are thinking about PLM standards – Aras, Dassault Systemes, Onshape, Oracle PLM, Propel PLM, SAP, Siemens PLM.
It is clear for vendors when they would actively support standards they reduce their competitive advantage, after all, you are opening your systems to connect to other vendor solutions, reducing the chance to sell adjacent functionality. We call it vendor lock-in. If you think this approach only counts for PLM, I would suggest you open your Apple (iPhone) and think about vendor lock-in for a moment.
Vendors will only adhere to standards when pushed by their customers, and that is why we have a wide variety of standards in the engineering domain.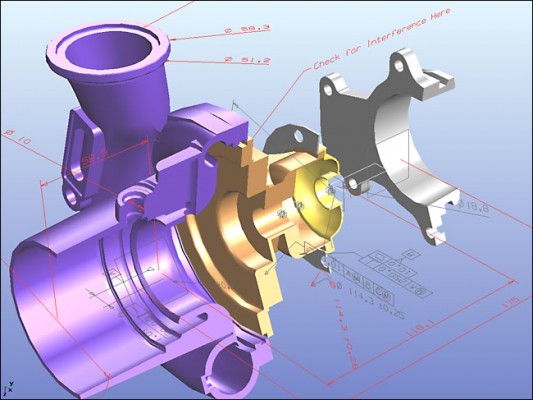 Take the example of JT as a standard viewing format, heavily pushed by Siemens for the German automotive industry to be able to work downstream with CATIA and NX models. There was a JT-version (v9.5) that reached ISO 1306 alignment, but after that, Siemens changed JT (v10) again to optimize their own exchange scenarios, and the standard was lost.
And as customers did not complain (too much), the divergence continued. So it clear  vendors will not maintain standards out of charity as your business does not work for charity either (or do you ?). So I do not blame them is there is no push from their customers to maintain them.
What about standards?
The discussion related to standards flared up around the IpX ConX19 conference and a debate between Oleg & Hakan Kardan (EuroSTEP) where Hakan suggested that PLCS could be a standard data model for the digital thread – you can read Oleg's view here: Do we need a standard like PLCS to build a digital thread.
Oleg's opening sentence made me immediately stop reading further as more and more I am tired of this type of framing if you want to do a serious discussion based on arguments. Such a statement is called framing and in particular in politics we see the bad examples of framing.
Standards are like toothbrushes, a good idea, but no one wants to use anyone else's. The history of engineering and manufacturing software is full of stories about standards.
This opening sentence says all about the mindset related to standards – it is a one-liner – not a fact. It could have been a tweet in this society of experts.
Still later,I read the blog post and learned Oleg has no arguments to depreciate PLCS, however as he does not know the details, he will probably not use it. The main challenge of standards: you need to spend time to understand and adhere to them and agree on following them. Otherwise, you get the same diversion of JT again or similar examples.
However, I might have been wrong in my conclusion as Oleg did some thinking on a Sunday and came with an excellent post: What would happen if PLM Vendors agree about data standards. Here Oleg is making the comparison with a standard in the digital world, established by Google, Microsoft, Yahoo, and Yandex : Schema.org: Evolution of Structured Data on the Web.
There is a need for semantic mapping and understanding in the day-to-day-world, and this understanding makes you realize the same is needed for PLM. That was one of the reasons why I wrote in the past (2015) a series of posts related to the importance of a PLM data model:
All these posts were aimed to help companies and implementers to make the right choices for an item-centric PLM implementation. At that time – 2015, item-centric was the current PLM best practice. I learned from my engagements in the past 15 years, in particular when you have a flexible modeling tool like SmarTeam or nowadays Aras, making the right data model decisions are crucial for future growth.
Who needs standards?
First of all, as long as you stay in your controlled environment, you do not need standards. In particular, in the Aerospace and Automotive industry, the OEMs defined the software versions to be used, and the supply chain had to adhere to their chosen formats. Even this narrow definition was not complete enough as a 3D CAD model needed to be exported for simulation or manufacturing purposes. There was not a single vendor working on a single CAD model definition at that time. So the need for standards emerged as there was a need to exchange data.
Data exchange is the driving force behind standards.
In a second stage also neutral format data storage became an important point – how to save for 75 years an aircraft definition.
Oil & Gas / Building – Construction
These two industries both had the need for standards. The Oil & Gas industry relies on EPC (Engineering / Procurement / Construction)  companies that build plants or platforms. Then the owner/operator takes over the operation and needs a hand-over of all the relevant information. However if this information would be delivered in the application-specific formats the EPC companies have used, the owner/operator would require various software environments and skills, just to have access to the data.
Therefore if the data is delivered in a standard format (ISO 15926) and the exchange follows CFIHOS (Capital Facilities Information Hand Over Specification) this exchange can be done more automated between the EPC and Owner/Operator environment, leading to lower overall cost of delivering and maintaining the information combined with a higher quality. For that reason, the Oil & Gas industry has invested already for a long time in standards as their plants/platform have a long lifecycle.
And the same is happening in the construction industry. Initially Autodesk and Bentley were fighting to become the vendor-standard and ultimately the IFC-standard has taken a lot from the Autodesk-world, but has become a neutral standard for all parties involved in a construction project to share and exchange data. In particular for the construction industry,  the cloud has been an accelerator for collaboration.
So standards are needed where companies/people exchange information
For the same reason in most global companies, English became the standard language. If you needed to learn all the languages spoken in a worldwide organization, you would not have time for business. Therefore everyone making some effort to communicate in one standard language is the best way to operate.
And this is the same for a future data-driven environment – we cannot afford for every exchange to go to the native format from the receiver or source – common neutral (or winning) standards will ultimately also come up in the world of manufacturing data exchange and IoT.
Companies need to push
This is probably the blocking issue for standards. Developing standards, using standards require an effort without immediate ROI. So why not use vendor-formats/models and create custom point-to-point interface as we only need one or two interfaces?  Companies delivering products with a long lifecycle know that the current data formats are not guaranteed for the future, so they push for standards (aerospace/defense/ oil & gas/construction/ infrastructure).
Other companies are looking for short term results, and standards are slowing them down. However as soon as they need to exchange data with their Eco-system (suppliers/ customers) an existing standard will make their business more scalable. The lack of standards is one of the inhibitors for Model-Based Definition or the Model-Based Enterprise – see also my post on this topic: Model-Based – Connecting Engineering and Manufacturing
When we would imagine the Digital Enterprise of the future, information will be connected through data streams and models. In a digital enterprise file conversions and proprietary formats will impede the flow of data and create non-value added work. For example if we look to current "Digital Twin" concepts, the 3D-representation of the twin is recreated again instead of a neutral 3D-model continuity. This because companies currently work in a coordinated manner. In perhaps 10 years from now we will reach maturity of a model-based enterprise, which only can exist based on standards. If the standards are based on one dominating platform or based on a merger of standards will be the question.
To discuss this question and how to bridge from the past to the future I am looking forward meeting you at the upcoming PLM Roadmap & PDT 2019 EMEA conference on 13-14 November in Paris, France. Download the program here: PLM for Professionals – Product Lifecycle Innovation
Conclusion
I believe PLM Standards will emerge when building and optimizing a digital enterprise. We need to keep on pushing and actively working for meaningful standards as they are crucial to avoid a lock-in of your data. Potentially creating dead-ends and massive inefficiencies.  The future is about connected Eco-systems, and the leanest companies will survive. Standards do not need to be extraordinarily well-defined and can start from a high-level alignment as we saw from schema.org. Keep on investing and contributing to standards and related discussion to create a shared learning path.
Thanks Oleg Shilovitsky to keep the topic alive.

p.s. I had not time to read and process your PLM Data Commodizitation post