You are currently browsing the category archive for the 'Education' category.
This month it is exactly 15 years ago that I started my blog, a little bit nervous and insecure. Blogging had not reached mainstream yet, and how would people react to my shared experiences?
The main driver behind my blog in 2008 was to share field experiences when implementing PLM in the mid-market.
As a SmarTeam contractor working closely with Dassault and IBM PLM, I learned that implementing PLM (or PDM) is more than a technology issue.
Discussing implementations made me aware of the importance of the human side. Customers had huge expectations with such a flexible toolkit, and implementers made money by providing customization to any user request.
No discussion if it was needed, as the implementer always said: "Yes, we can (if you pay)".
The parallel tree
And that's where my mediation started. At a particular moment, the customer started to get annoyed of again another customization. The concept of a "parallel tree," a sync between the 3D CAD structure and the BOM, was many times a point of discussion.


So many algorithms have been invented to convert a 3D CAD structure into a manufacturing BOM. Designing glue and paint in CAD as this way it would appear in the BOM.
The "exploded" data model
A result of customizations that ended up in failure were the ones with a crazy data model, too many detailed classes, and too many attributes per class.
Monsters were created by some well-willingly IT departments collecting all the user needs, however unworkable by the end users. See my 2015 post here: The Importance of a PLM data model
The BOM concepts
While concepts and best practices have become stable for traditional PLM, where we talk more about a Product Information backbone, there is still considerable debate about this type of implementation. The leading cause for the discussion is that companies often start from their systems and newly purchased systems and then try to push the people and processes into that environment.
For example, see this recent discussion we had with Oleg Shilovitsky (PLM, ERP, MES) and others on LinkedIn.
These were the days before we entered into digital transformation in the PLM domain, and starting from 2015, you can see in my blog posts the mission. Exploring what a digital enterprise would look like and what the role of PLM will be.
The Future
Some findings I can already share:
No PLM system can do it all – where historically, companies bought a PLM system; now, they have to define a PLM strategy where the data can flow (controlled) in any direction. The PLM strategy needs to be based on value streams of connected data between relevant stakeholders supported by systems of engagement. From System to Strategy.
Master Data Management and standardization of data models might still be a company's internal activity (as the environment is stable). Still, to the outside world/domains, there is a need for flexible connections (standard flows / semantic web). From Rigid to Flexible.
The meaning of the BOM will change for coordinated structures towards an extract of a data-driven PLM environment, where the BOM mainly represents the hardware connected to software releases. Configuration management practices must also change (see Martijn – and the Rise and Fall of the BOM). From Placeholders to Baselines.
Digital Transformation in the PLM domain is not an evolution of the data. Legacy data has never been designed to be data-driven; migration is a mission impossible. Therefore there is a need to focus on a hybrid environment with two modes: enterprise backbone (System of Record) and product-centric infrastructure (Systems of Engagements). From Single Source of Truth to Authoritative Source of Truth.
Switching Gears
Next week I have reached the liable age for my Dutch pension, allowing me to switch gears.
Instead of driving in high-performance mode, I will start practicing driving in a touristic mode, moving from points of interest to other points of interest while caring for the environment.
Here are some of the topics to mention at this moment.
Reviving the Share PLM podcast
Together with the Share PLM team, we decided to revive their podcast as Season 2. I referred to their podcast last year in my PLM Holiday thoughts 2022 post.
The Share PLM team has always been the next level of what I started alone in 2008. Sharing and discussing PLM topics with interest on the human side, supporting organizational change through targeted e-learning deliverables based on the purpose of a PLM implementation. People (first), Processes (needed) and the Tools (how) – in this order.
In Season 2 of the podcast, we want to discuss with experienced PLM practitioners the various aspects of PLM – not only success stories you often hear at PLM conferences.
Experience is what you get when you do not get what you expect.
And PLM is a domain where experience with people, processes and tools counts.
Follow our podcast here, subscribe to it on your favorite platform and feel free to send us questions. Besides the longer interviews, we will also discuss common questions in separate recordings or as a structured part of the podcast.
Sustainability!
I noticed from my Sustainability related blog posts that they resonate less with my blogging audience. I am curious about the reason behind this.
Does it mean in our PLM community, Sustainability is still too vague and not addressed in the reader's daily environment? Or is it because people do not see the relation to PLM and are more focused on carbon emissions, greenhouse gasses and the energy transition – a crucial part of the sustainable future that currently gets much attention?
I just discovered this week I just read this post: CEO priorities from 2019 until now: What has changed? As the end result shows below, sustainability has been ranked #7 in 2019, and after some ups and downs, it is still at priority level #7. This is worrying me as it illustrates that at the board level, not so much has changed, despite the increasing understanding of the environmental impact and the recent warnings from the climate. The warnings did not reach the boardrooms yet.

In addition, I will keep on exploring the relationship between PLM and Sustainability, and in that context, I am looking forward to my learnings and discussions at the upcoming PTC Liveworx event in Boston. Do I see yo there?
Here I hope to meet with their sustainability thought leaders and discuss plans to come up with concrete activities related to PLM and Sustainability.
Somehow it is similar to the relationship between Digital Transformation and the PLM domain. Although we talk already for over 10 years about the digitalization of the entire business; in the PLM domain, it has just started,
Awareness sessions
Companies have a considerable challenge translating a C-level vision into a successful business transformation supported by people active in the field.
Or on the opposite, highly motivated people in the organization see the opportunity to improve their current ways of working dramatically due to digitization.
However, they struggle with translating their deep understanding into messages and actions that are understood and supported by the executive management. In the past ten years, I have been active in various transformational engagements, serving as a "translator" between all stakeholders. I will continue this work as it is a unique way to coach companies, implementers and software vendors to understand each other.
Conclusions
Fifteen years of blogging has brought me a lot – constantly forcing yourself to explain what you observe around you and what it means for the PLM domain. My purpose in sharing these experiences with you in a non-academic matter has led to a great network of people and discussions. Some are very interactive, like Håkan Kårdén and Oleg Shilovitsky (the top two)  and others, in an indirect way, provide their feedback.
Switching gears will not affect the blogging and the network – It might even lead to deeper insights as the time to observe and enjoy will be longer.  
Keep your seatbelts fastened.
Happy New Year to all of you, and may this year be a year of progress in understanding and addressing the challenges ahead of us.
To help us focus, I selected three major domains I will explore further this year. These domains are connected – of course – as nothing is isolated in a world of System Thinking. Also, I wrote about these domains in the past, as usually, noting happens out of the blue.
Meanwhile, there are a lot of discussions related to Artificial Intelligence (AI), in particular ChatGPT (openAI). But can AI provide the answers? I believe not, as AI is mainly about explicit knowledge, the knowledge you can define by (learning) algorithms.
Expert knowledge, often called Tacit knowledge, is the knowledge of the expert, combining information from different domains into innovative solutions.
I started my company, TacIT, in 1999 because I thought (and still think) that Tacit knowledge is the holy grail for companies.
Let's see with openAI how far we get ……
Digitization of the PLM domain
The PLM domain is suffering from its legacy data (documents), legacy processes (linear – mechanical focus) and legacy people (siloed). The statement is a generalization.
More details can be found in my blog series: The road to model-based and connected PLM.
So why should companies move to a model-based and connected approach for their PLM infrastructure?
There are several reasons why companies may want to move to a model-based and connected approach for their Product Lifecycle Management (PLM) infrastructure:
Increased efficiency: A model-based approach allows for creating a digital twin of the product, which can be used to simulate and test various design scenarios, reducing the need for physical prototypes and testing. This can lead to faster and more efficient product development.
Improved collaboration: A connected PLM infrastructure allows for better collaboration between different teams and departments, as all product-related information is stored in a central location and can be accessed by authorized personnel. This can improve communication and decision-making within the organization.
Enhanced visibility: A model-based PLM system provides a single source of truth for all product-related data, giving management a clear and comprehensive view of the product development process. This can help identify bottlenecks and areas for improvement.
Reduced risk: By keeping all product-related information in a centralized location, the risk of data loss or inconsistencies is reduced. This can help ensure that the product is developed in accordance with regulatory requirements and company standards.
Increased competitiveness: A model-based and connected PLM infrastructure can help companies bring new products to market faster and with fewer errors, giving them a competitive advantage in their industry.
The text in italics was created by ChatGPT. After three learning cycles, this was the best answer I got. What we are missing in this answer is the innovative and transformative part that modern PLM can bring. Where is the concept of different ways of working, and new business models, both drivers for digitalization in many businesses?
Expert knowledge related to Federated PLM (or Killing the PLM Monolith) are topics you will not find through AI. This is, for me, the most interesting part to explore.
We see the need but lack a common understanding of the HOW.
Algorithms will not innovate; for that, you need Tacit intelligence & Curiosity instead of Artificial Intelligence. More exploration of Federated PLM this year.
PLM and Sustainability
Last year as part of the PLM Global Green Alliance, we spoke with six different PLM solution providers to understand their sustainability goals, targets, and planned support for Sustainability. All of them confirmed Sustainability has become an important issue for their customers in 2022. Sustainability is on everyone's agenda.
Why is PLM important for Sustainability?
PLM is important for Sustainability because a PLM helps organizations manage the entire lifecycle of a product, from its conception and design to its manufacture, distribution, use, and disposal. PLM can be important for Sustainability because it can help organizations make more informed decisions about the environmental impacts of their products and take steps to minimize those impacts throughout the product's lifecycle.
For example, using PLM, an organization can consider the environmental impacts of the materials that are used in a product, the energy consumption of the manufacturing process, the product's end-of-life disposal, and other factors that may affect its overall Sustainability. By considering these factors early in the design process, organizations can make more sustainable choices that reduce the environmental impact of their products over their lifecycle.
In addition, PLM can help organizations track and measure the Sustainability of their products over time, allowing them to continuously improve and optimize their products for Sustainability. This can be particularly important for organizations that are looking to meet regulatory requirements or consumer demand for more sustainable products.
Again not a wrong answer, but there is no mention of supporting the concepts of the circular economy, the potential of using digital twins at the various lifecycle stages of the products to perform trade-off studies in the virtual world, or to analyze the product behavior from the physical world in the virtual world for optimization.
This is (again), for me, the most interesting part to explore.
We see the need but lack the sense of urgency on the NOW.
More on Sustainability this year.
PLM Education at all levels
Historically PLM was framed as an "engineering thing" or a system needed for R&D/Engineering. Modern PLM is much broader and, unfortunately, more hard to grasp. I support the CIMdata definition:
CIMdata defines PLM as:
A strategic business approach that applies a consistent set of business solutions that support the collaborative creation, management, dissemination, and use of product definition information

Supporting the extended enterprise (customers, design and supply partners, etc.)

Spanning from concept to end of life of a product or plant

Integrating people, processes, business systems, and information
And even here, I would say this definition is challenging as the scope is extensive and could touch a lot of activities inside an enterprise. As I wrote last year in my series of posts related to PLM and Education, there is:
Strategy education (what are the trends/potential of digital transformation in the business domain related to the company's products)
Methodology/ Academic Education (independent from tools, what are the best practices, where they reside, potential lessons learned and pitfalls to avoid)
Organisational Change Management (the Education and support needed to enable a business transformation – modern PLM is a transformation enabler)
By asking ChatGPT for their opinion, we learn the following:
Product Lifecycle Management (PLM) education refers to training and development programs that focus on teaching individuals how to effectively manage the lifecycle of a product within an organization. This can include a wide range of topics, such as product design, development, and engineering; supply chain management; quality control and assurance; and product retirement and disposal.
Some specific types of PLM education that a company may need to provide to its employees include:
Introduction to PLM: This type of training is designed to provide a general overview of PLM concepts and practices and may be suitable for employees who are new to the field or who have limited experience with PLM.
PLM software training: Many companies use specialized PLM software to manage their product lifecycle processes. Employees who will be using this software will need training on how to use it effectively.
Industry-specific PLM training: Depending on the industry in which a company operates, there may be specific PLM practices and regulations that employees need to be familiar with. For example, a company in the aerospace industry may need to provide training on PLM practices that are specific to the aerospace industry.
Leadership and management training: For employees who are responsible for leading and managing PLM projects or teams, additional training in leadership and project management may be necessary.
Overall, the types of PLM education that a company needs will depend on the specific needs and goals of the organization, as well as the roles and responsibilities of its employees.
In general, we see from the answer that strategy and organizational change management beyond the tool are not considered.
This is precisely the area where a PLM Expert can help.
We see the need for Education, but we lack the willingness to invest in it.
Conclusion
It was an exciting exercise to combine my blogging thoughts with the answers from OpenAI. I am impressed by the given answers, knowing that the topics discussed about PLM are not obvious. On the other hand, I am not worried that AI will take over the job of the PLM consultant. As I mentioned before, the difference between Explicit Knowledge and Tacit Knowledge is clear, and business transformations will largely depend on the usage of Tacit knowledge.
I am curious about your experiences and will follow the topics mentioned in this post and write about them with great interest.
With great pleasure, I am writing this post, part of a tradition that started for me in 2014. Posts starting with "The weekend after …. "describing what happened during a PDT conference, later the event merged with CIMdata becoming THE PLM event for discussions beyond marketing.
For many of us, this conference was the first time after COVID-19 in 2020. It was a 3D (In person) conference instead of a 2D (digital) conference. With approximately 160 participants, this conference showed that we wanted to meet and network in person and the enthusiasm and interaction were great.
The conference's theme, Digital Transformation and PLM – a call for PLM Professionals to redefine and re-position the benefits and value of PLM, was quite open.
There are many areas where digitization affects the way to implement a modern PLM Strategy.
Now some of my highlights from day one. I needed to filter to remain around max 1500 words. As all the other sessions, including the sponsor vignettes, were informative, they increased the value of this conference.
---
Digital Skills Transformation -Often Forgotten Critical Element of Digital Transformation
Day 1 started traditionally with the keynote from Peter Bilello, CIMdata's president and CEO. In previous conferences, Peter has recently focused on explaining the CIMdata's critical dozen (image below). If you are unfamiliar with them, there is a webinar on November 10 where you can learn more about them.
All twelve are equally important; it is not a sequence of priorities. This time Peter spent more time on Organisational Change management (OCM), number 12 of the critical dozen – or, as stated, the Digital Transformation's Achilles heel. Although we always mention people are important, in our implementation projects, they often seem to be the topic that gets the less focus.
We all agree on the statement: People, Process, Tools & Data. Often the reality is that we start with the tools, try to build the processes and push the people in these processes. Is it a coincidence that even CIMdata puts Digital Skills transformation as number 12? An unconscious bias?
This time, the people's focus got full attention. Peter explained the need for a digital skills transformation framework to educate, guide and support people during a transformation. The concluding slide below says it all.
---
Transformation Journey and PLM & PDM Modernization to the Digital Future
The second keynote of the day was from Josef Schiöler, Head of Core Platform Area PLM/PDM from the Volvo Group. Josef and his team have a huge challenge as they are working on a foundation for the future of the Volvo Group.
The challenge is that it will provide the foundation for new business processes and the various group members, as the image shows below:

As Josef said, it is really the heart of the heart, crucial for the future. Peter Bilello referred to this project as open-heart surgery while the person is still active, as the current business must go on too.
The picture below gives an impression of the size of the operation.
And like any big transformation project also, the Volvo Group has many questions to explore as there is no existing blueprint to use.
To give you an impression:
How to manage complex documentation with existing and new technology and solution co-existing?
(My take: the hybrid approach)
How to realize benefits and user adoption with user experience principles in mind?
(My take: Understand the difference between a system of engagement and a system of record)
How to avoid seeing modernization as pure an IT initiative and secure that end-user value creation is visible while still keeping a focus on finalizing the technology transformation?
(My take: think hybrid and focus first on the new systems of engagement that can grow)
How to efficiently partner with software vendors to ensure vendor solutions fit well in the overall PLM/PDM enterprise landscape without heavy customization?
(My take: push for standards and collaboration with other similar companies – they can influence a vendor)
Note: My takes are just a starting point of the conversation. There is a discussion in the PLM domain, which I described in my blog post: A new PLM paradigm.
The day before the conference, we had a ½ day workshop initiated by SAAB and Eurostep where we discussed the various angles of the so-called Federated PLM.
I will return to that topic soon after some consolidation with the key members of that workshop.
---
Steering future Engineering Processes with System Lifecycle Management
Patrick Schäfer's presentation was different than the title would expect. Patrick is the IT Architect Engineering IT from ThyssenKrupp Presta AG. The company provides steering systems for the automotive industry, which is transforming from mechanical to autonomous driving, e-mobility, car-to-car connectivity, stricter safety, and environmental requirements.
The steering system becomes a system depending on hardware and software. And as current users of Agile PLM, the old Eigner PLM software, you can feel Martin Eigner's spirit in the project.
I briefly discussed Martin's latest book on System Lifecycle Management in my blog post, The road to model-based and connected PLM (part 5).
Martin has always been fighting for a new term for modern PLM, and you can see how conservative we are – for sometimes good reasons.
Still, ThyssenKrupp Presta has the vision to implement a new environment to support systems instead of hardware products. And in addition, they had to work fast to upgrade their current almost obsolete PLM environment to a new supported environment.
The wise path they chose was first focusing on a traditional upgrade, meaning making sure their PLM legacy data became part of a modern (Teamcenter) PLM backbone. Meanwhile, they started exploring the connection between requirements management for products and software, as shown below.
From my perspective, I would characterize this implementation as the coordinated approach creating a future option for the connected approach when the organization and future processes are more mature and known.
A good example of a pragmatic approach.
---
Digital Transformation in the Domain of Products and Plants at Siemens Energy
Per Soderberg, Head of Digital PLM at Siemens Energy, talked about their digital transformation project that started 6 – 7 years ago. Knowing the world of gas- and steam turbines, it is a domain where a lot of design and manufacturing information is managed in drawings.
The ultimate vision from Siemens Energy is to create an Industrial Metaverse for its solutions as the benefits are significant.
Is this target too ambitious, like GE's 2014 Industrial Transformation with Predix? Time will tell. And I am sure you will soon hear more from Siemens Energy; therefore, I will keep it short. An interesting and ambitious program to follow. Sure you will read about them in the near future.
---
Accelerating Digitalization at Stora Enso
Stora Enso is a Finish company, a leading global provider of renewable solutions in packaging, biomaterials, wooden construction and paper. Their director of Innovation Services, Kaisa Suutari, shared Stora Enso's digital transformation program that started six years ago with a 10 million/year budget (some people started dreaming too). Great to have a budget but then where to start?
In a very systematic manner using an ideas funnel and always starting from the business need, they spend the budget in two paths, shown in the image below.
Their interesting approach was in the upper path, which Kaisa focused on. Instead of starting with an analysis of how the problem could be addressed, they start by doing and then analyze the outcome and improve.
I am a great fan of this approach as it will significantly reduce the time to maturity. However, how much time is often wasted in conducting the perfect analysis?
Their Digi Fund process is a fast process to quickly go from idea to concept, to POC and to pilot, the left side of the funnel. After a successful pilot, an implementation process starts small and scales up.
There were so many positive takeaways from this session. Start with an MVP (Minimal Viable Product) to create value from the start. Next, celebrate failure when it happens, as this is the moment you learn. Finally, continue to create measurable value created by people – the picture below says it all.
It was the second time I was impressed by Stora Enso's innovative approach. During the PI PLMX 2020 London, Samuli Savo, Chief Digital Officer at Stora Enso, gave us insights into their innovation process. At that time, the focus was a little bit more on open innovation with startups. See my post: The weekend after PI PLMx London 2020. An interesting approach for other businesses to make their digital transformation business-driven and fun for the people
---
A day-one summary
There was Kyle Hall, who talked about MoSSEC and the importance of this standard in a connected enterprise. MoSSEC (Modelling and Simulation information in a collaborative Systems Engineering Context) is the published ISO standard (ISO 10303-243) for improving the decision-making process for complex products. Standards are a regular topic for this conference, more about MoSSEC here.
There was Robert Rencher, Sr. Systems Engineer, Associate Technical Fellow at Boeing, talking about the progress that the A&D action group is making related to Digital Thread, Digital Twins. Sometimes asking more questions than answers as they try to make sense of the marketing definition and what it means for their businesses. You can find their latest report here.
There was Samrat Chatterjee, Business Process Manager PLM at the ABB Process Automation division. Their businesses are already quite data-driven; however, by embedding PLM into the organization's fabric, they aim to improve effectiveness, manage a broad portfolio, and be more modular and efficient.
The day was closed with a CEO Spotlight, Peter Bilello. This time the CEOs were not coming from the big PLM vendors but from complementary companies with their unique value in the PLM domain. Henrik Reif Andersen, co-founder of Configit; Dr. Mattias Johansson, CEO of Eurostep; Helena Gutierrez, co-founder of Share PLM; Javier Garcia, CEO of The Reuse Company and Karl Wachtel, CEO, XPLM discussed their various perspectives on the PLM domain.
Conclusion
Already so much to say; sorry, I reached the 1500 words target; you should have been there. Combined with the networking dinner after day one, it was a great start to the conference. Are you curious about day 2 – stay tuned, and your curiosity will be rewarded.

Thanks to Ewa Hutmacher, Sumanth Madala and Ashish Kulkarni, who shared their pictures of the event on LinkedIn. Clicking on their names will lead you to the relevant posts.
July and August are the quiet summer months here in Europe when companies slow down to allow people to recharge themselves.
However, the speed and hectic are not the same overall, nor is the recharging time. I will be entering a six-week thinking break, assembling thoughts to explore after the summer break. Here are some topics – and you may note – they are all connected.
The MBOM discussion
Although my German is not as good as my English, I got intrigued by a post from Prof. Dr. Jörg W. Fischer.
He claims there is no meaning to the MBOM  and, therefore, the "expensive" PLM concept of the MBOM has to disappear – read the original post here.
Jörg claims there are three reasons why the MBOM why we should not speak about the MBOM – here are the google translated quotes – and I left out some details to keep a place for the thoughts – not the answer yet:
The MBOM as the structure for deriving the assembly drawings. No BOM! (here, I fully agree)
The structure that comes out as a result when planning the assembly. Again, no BOM. (here, I tend to agree – however, we could extend this structure to an MBOM)
The MBOM as the classic parts list in the ERP, the one with which the MRP run is performed. Is that an MBOM? Until recently, I thought so. But it isn't. So again, no MBOM. (here, I tend to agree – however, we could extend this structure to an MBOM)
The topic on LinkedIn here initiated an interesting sharing of viewpoints. I am quite aligned with Martin Eigner's comment. It is a pity that this type of discussion is hidden in a LinkedIn environment and in the German language. It would be great to discuss such a topic at a PLM conference. For example, the CIMdata PLM roadmap conference had several Multiview BOM discussions coming from Aerospace and Defense action groups.
Perhaps comparing these two viewpoints – preferably in English – could lead to a better understanding for all of us. Now communication language and system dependencies might blur the methodology discussion.
Cheryl Peck (CIMdata PLM Roadmap organizer)/ Jörg W. Fischer, are you open to this suggestion? BOM discussions have always been popular.
PLM Roadmap & PDT 2022
The good news is the upcoming PLM Roadmap & PDT 2022 event is scheduled as an in-person event on the 18th and 19th of October in Gothenburg, Sweden. Let's hope no new corona-variant will destroy this plan. I am confident to be there as the Swedish COVID-19 approach has kept society open as much as possible.
Therefore, I am collecting my topics to discuss and preparing my luggage and presentation to be there.
The theme of the conference: Digital Transformation and PLM – a call for PLM Professionals to redefine and re-position the benefits and value of PLM, is close to my experience.
New PLM paradigms are coming up, while at the same time, we are working on solidifying existing concepts, like the Multiview BOM. The PDT part of the conference always brought interesting sessions related to sustainability and, often, the circular economy.
I am curious to see the final agenda. Hakan Karden already gave us some insights into why it is good to be curious – read it here.
Sustainability
Talking and learning about sustainability at PDT Europe is not a luxury. In particular, we experienced an unforeseen heatwave in western Europe, reminding us that the climate is not slowing down. More the contrary, rapid climate change caused by human influence becomes more and more visible.
Unfortunately, the people that suffer from droughts, bushfires, and famine are not the ones that can be held responsible for these effects. It is a global crisis, and the strongest shoulders must carry the weight to address these issues.
In that context, we had an internal meeting with the PLM Global Green Alliance core team members to plan our activities for the rest of the year.
Besides interviews with PLM vendors and technology solution providers, we want to create opportunities for PGGA members to discuss PLM technology, methodology or change topics of interest, moderated by one of our core team members.
One of our observations is that awareness of the need for a more sustainable society exists. In polls all around the world, the majority of people mention their concerns.
However, where to start? What does matter, and how to influence companies as individuals? We also need to learn what is real and what is greenwashing. Therefore we want to schedule open discussions with PGGA members (are you already a member?) to share knowledge and thoughts about a topic. More about the agenda after the summer break.
Discussions & Podcasts
While I remain open for discussions and those who contacted me with a direct message on LinkedIn will acknowledge there is always a follow-up.
Whenever I have time – most of the time, I target Fridays for ad-hoc discussions – I am happy to schedule a zoom session to learn and discuss a particular topic without obligations. It will be a discussion, not a consult.
During Covid-lockdowns, I learned to appreciate podcasts. While making the daily walk through the same environment, the entertainment came from listening to an interesting podcast.
I learned a lot about history, mysteries, and human behavior. Of course, I was also looking for PLM-related podcasts. Of course, the major vendors found their way to podcasts too. However, I think they are often too slick, only highlighting a vision and not enough discussing what really happens in the field.
Starting a PLM-related podcast, and I want to highlight three of them
The Share PLM podcast, with 11 episodes, started promising in 2020. After a first start, it becomes difficult to deliver continuous new content.
Currently, I am talking with the Share PLM team to see how we can build this continuity and extend the content. There are so many interesting persons in our network that have valuable opinions about PLM to share. More after the summer
The Peer Check podcast from CoLab is not a typical PLM podcast. More a focus on what engineering leaders should know. They started in 2022 and have already published ten episodes. I am in the process of listening to all of them, and I found them very refreshing.
This week I was happy to join Adam Keating, founder of CoLab, in a discussion related to Systems of Record and Systems of Engagement. More new after the summer.
The Change Troubleshooter podcast from Nina Dar, with already 34 episodes, is a podcast not focusing on PLM purely. Although Nina has a background in coaching PLM implementations, her episodes are around A Human Approach to Innovation and Change. You can imagine it is quite aligned with my area of interest.
In particular, Nina and I are having some side discussions about sustainability and (the lack of) human behavior to address climate change. You might hear more from Nina through our PGGA community.
More podcasts?
I am curious to learn if similar podcasts exist to the topics I mentioned in this post. If so, provide a link in the comments. With enough feedback, I will publish a top-ten list this year's end.
Conclusion
In a society that seems to behave as if everything is black and white, to be solved by a tweet, we need people that can build a colorful opinion.  Conferences, discussions and podcasts can help you remain curious and learn. As it must be extremely boring if you know already everything.
Have a great summertime.
Three weeks ago, we published our first PLM Global Green Alliance interview discussing the relationship between PLM and Sustainability with the main vendors. We talked with Darren West from SAP.
You can find the interview here: PLM and Sustainability: talking with SAP.
When we published the interview, it was also the moment a Russian dictator started the invasion of Ukraine, making it difficult for me to focus on our sustainability mission, having friends in both countries.
Now, three weeks later, with even more horrifying news coming from Ukraine, my thoughts are with the heroic people there, who resist and fight for their lives to exist. And it is not only in Ukraine. Also, people suffering under other totalitarian regimes are fighting this unfair battle.
Meanwhile, another battle that concerns us all might get stalled if the conflict in Ukraine continues. This decade requires us to focus on the transition towards a sustainable planet, where the focus is on reducing carbon emissions. It is clear from the latest IPPC report: Impacts Adaptation and Vulnerability that we need to act.
Autodesk
Therefore, I am happy we can continue our discussion on PLM and Sustainability, this time with Autodesk. In the conversation with SAP, we discovered SAP's strength lies in measuring the environmental impact of materials and production processes. However, most (environmental) impact-related decisions are made before the engineering & design phase.
Autodesk is a well-known software company in the Design & Manufacturing industry and the AEC (Architecture, Engineering and Construction) industry.
Autodesk was open to sharing its sustainability activities with us. So we spoke with Zoé Bezpalko, Autodesk's Sustainability Strategy Manager for the Design & Manufacturing Industries,  and Jon den Hartog, Product Manager for Autodesk's PDM and PLM solutions. So we were talking with the right persons for our PLM Global Green Alliance.
Watch the 30 minutes recording below, learn more about Autodesk's sustainability goals and offerings and get motivated to (re)act.

The slides shown in this presentation can be downloaded HERE
What we have learned
The interview showed that Autodesk is actively working on a sustainable future. Both by acting internally, but, and even more important, by helping their customers to have a positive impact, using technologies like generative design and more environmentally friendly building projects. We talked about the renovation project of our famous Dutch Afsluitdijk.
The second observation is that Autodesk is working on empowering the designer to make better decisions regarding material usage or reuse. Life Cycle Assessment done by engineers will be a future required skill. As we discussed, this bottom-up user empowerment should be combined with a company strategy.
Want to learn more?
As you can see from the image shown in the recording, there is a lot to learn about Autodesk Forge. Click on the image for your favorite link, or open the PDF connected to the recording for your sustainability plans.
And there is the link to the Autodesk sustainability hub: Autodesk.com/sustainability
Conclusion
This was a motivating session to see Autodesk acting on Sustainability, and they are encouraging their customers to act.
It is necessary that companies and consumers get motivated and supported for more sustainable products and activities. We look forward to coming back with Autodesk in a second round with the PLM vendors to discover and discuss progress.
Sustainability has been already a topic on my agenda for many years. So when Rich McFall asked me to start the PLM Global Green Alliance (PGGA) in 2018, I supported that initiative. You can read more about my PLM and Sustainability ideas in this post here.
I have been lecturing about the relation between PLM and Sustainability last year. In 2018, the PGGA was a niche alliance trying to find people who would like to work and share PLM-related practices with others for a greener and sustainable planet.
Thanks to, or actually due to, the pandemic, climate disasters and the return of the US supporting the Paris Climate agreements, it became clear companies need to act. And preferably as soon as possible, which led to sustainability activities in many companies.
Also, the main PLM vendors started to publish their support and vision for a sustainable future, the area where we believe the PGGA can contribute in spreading the practices and experiences.
For that reason, the PGGA is aiming this year to have a series of discussions with the main PLM Vendors and their sustainability programs.
SAP
This time we are happy to publish an interview with Darren West from SAP. Darren West is the product management lead for SAP's Circular Economy solutions. His role is to work with customers, sales and pre-sales colleagues, partners, solutions teams and product owners to expand existing and build new sustainability products, particularly those impacting Circular Economy topics.
We are glad to speak with Darren, as we believe sustainability and the circular economy go hand in hand and it requires systems thinking. We believe SAP, strong in managing materials and manufacturing processes, should be a leader in providing insights in ESG reporting. Helping companies to improve their environmental impact of products and production processes as they have the data.
Have a look at this 34 minutes interview and discussion with Darren West

The slides shown in this recording can be found  here: Circular Economy -SAP for PLM Green Alliance
What we have learned
The interview showed that SAP is actively working on a sustainable future. Both by acting by themselves, but even more important, by helping their customers to change to more sustainable designs and production methods. There is still a way to go and we do not have too much time to sit back. The power of the current SAP Responsible Design and Production module is that it allows companies to understand their environmental impact and improve where possible. This is step 1 in my opinion to find a way to create sustainable products and business models.
The second, more general observation, is that we need to make our full product lifecycle management digital and connected. Data-driven is the only way to have efficient processes to estimate and calculate our environmental impact – my favorite From Coordinated to Connected topic.
Want to learn more?
In the context of this recording, Daren shared the following links for those of you who got inspired by the discussion (in alphabetical order):
Conclusion
This was a motivating session to see PLM-related vendors are taking action. Next time, you will learn more from the design side when we talk with Autodesk about their sustainability program.
Unfortunately the day after this motivating session we were shocked by the invasion of Ukraine by Russia.  So I am in a mixed mood, as having friends in both countries makes me realize that one dictator can kill people and hope.
Listen to president Zelensky's speech to the Russian people and get inspired to act against any brainwashing or dictatorship. To my friends and readers, wherever you are, stay strong, informed and human.

In the past four weeks, I have been discussing PLM education from different angles through interviews with Peter Bilello (CIMdata), Helena Gutierrez (Share PLM), John Stark (John Stark Associates) and Dave Slawson (Quick Release). Each of these persons brought their specialized focus on PLM.
In this post, I want to conclude and put their expertise in the context of PLM – people, processes and tools.
CIMdata
Originally CIMdata became known for their CAD/CAM market analysis, later expanding into simulation and PLM vendors analysis. And they are still a reference for everyone following the PLM Market. They provide market numbers and projections related to PLM for that part. Together with ARC, they are for me the two sources to understand what is happening business-wise in the PLM market.
Thanks to the contacts with all the vendors, they have a good overview of what is happening. That makes their strategic advice and training useful for companies that want to benchmark where they are and understand the current trends, all vendor-independent.
Their PLM Roadmap conferences have been one of the few consistent vendor-independent conferences that still take place.
If you search for the term "The weekend after PLM Roadmap ….." you will find many of my reviews of these conferences.
Besides these activities, they are also facilitating industry action groups where similar companies in an industry discuss and evaluate various methodologies and how they could be implemented using various PLM systems – the most visible for me is the Aerospace & Defense PLM Action Group
Share PLM
Share PLM is still a young organization focusing on Humanizing PLM. Their focus is on the end-to-end PLM education process. Starting from an education strategy focusing on people, they can organize and help you build attractive and didactical training or elearnings related to your PLM processes and systems in use.
Besides their core offering, they are also justifying their name; they really share PLM information. So have a look at their Our Work tab with samples. In particular, as I mentioned in my interview with them, I like their podcasts.
In this post, I try to find similar people or companies to those I interviewed.
When looking at Share PLM, Action Engineering in the US comes to my mind. They are the specialists dedicated to helping organizations large and small achieve their Model-Based Definition (MBD) and Model-Based Enterprise (MBE) goals.
To refresh your memory, read my post with Jennifer Herron, the founder of Action Engineering here: PLM and Model-Based Definition
John Stark
Although John might be known as a leading writer of PLM books, he is also active in advising companies in their PLM journeys. Somehow similar to what I do, the big difference is that John takes the time to structure the information and write it down in a book. Just have a look at his list of published PLM books here.
My blog posts are less structured and reflect my observations depending on the companies and people I meet. Writing a foundational book about PLM would be challenging, as concepts are radically changing due to globalization and digitization.
John's books are an excellent foundation for students who want to learn PLM's various aspects during their academic years. Students can sit down and take the time to study PLM concepts. Later, suppose you want to acquire PLM knowledge relevant to your company.
In that case, you might focus on specialized training, like the ones CIMdata provides.
There are many books on PLM – have a look at this list. Which book to read depends probably a lot on your country and the university you are associated with. In my network, I have recently seen books from Martin Eigner and  Uthayan Elangovan.   Rosemary Astheimer's book Model-Based Definition in the Product Lifecycle is still on my to-read list.
And then, there is a lot of research done by universities worldwide. So, if you are lucky, there is good education for PLM-related practices in your country.
Quick Release
My post with Quick Release illustrated the challenges of a PLM consultancy company. It showed their efforts to enable their consultants to be valuable for their customers and create a work environment that inspires them to grow and enjoy their work.
Quick Release aims for a competitive advantage to have their consultants participate in actual work for their customers.
Not only from the conceptual point of view but also to get their hands "dirty".
There are many other PLM consultancy firms. Having worked with Atos, Accenture, Capgemini, Delloite, PWC, who have their PLM practices, you realize that these companies have their methodologies and preferences. The challenge of their engagements is often the translation of a vision into an affordable roadmap.
Consultancy firms need to be profitable, too, and sometimes they are portrayed as a virus. Once they are in, it is hard to get rid of them.
I do not agree with that statement, as companies often keep relying on consultants because they do not invest in educating their own people. It is a lack of management prioritization or understanding of the importance. Sometimes the argument is: "We are too busy" – remember the famous cartoons.
Consultants cannot change your company; in the end, you have to own the strategy and execution.
And although large consultancy firms might have many trained resources, my experience with these companies is that success often depends on one or two senior consultants. Consultancy is also a human-centric job, being able to connect to the customer in their language and culture.
Good consultants show their value by creating awareness and clarity first. Next, by helping the customer execute their strategy without big risks or hiccups. Finally, a good consultant becomes redundant as the knowledge has been transferred and digested to the customer.
It is like growing up.
System Integrators
It is a small step from consultancy firms to system integrators, as many consultancy firms have specialists in their company that are familiar with certain vendors' systems. And you might have discovered that the systems that require the most integration or configuration work have the largest practices globally.
So I did a "quick and dirty" search on LinkedIn, looking for people with the xxx PLM consultant role, where xxx is the name of the PLM Vendor.
This to understand how big is the job market for such a specialized PLM consultant.
The image shows the result and I let you draw your own conclusions.
System Integrators are usually the most important partners for a PLM implementation once you choose. Therefore, when I support a PLM selection process, I always look at the potential implementation partner. Their experience, culture and scale are as important as selecting the best tools.
System Integrators can benefit from their past experiences and best practices. It is a myth that every company is so unique and should be treated differently. Instead, companies are different because of historical reasons. And these differences to best practices are sometimes inhibitors instead of advantages.
Related to education, System Integrators are often focused on technical training. Still, they might also have separate experts in training or organizational change management.
PLM Vendors
For me, the PLM vendors are the ones that should inspire the customers. Have a look at the "famous" CIMdata slide illustrating the relation between vision, technology and implemented practices – there is a growing gap between the leaders and the followers.
PLM Vendors often use their unique technical capabilities as a differentiator to the competition and inspiration for C-level management. Just think about the terms: Industry 4.0, Digital Twin, Digital Thread, Digital Platform, Model-Based Enterprise and more about sustainability targeted offerings.
The challenge however is to implement these concepts in a consistent manner, allowing people in an organization to understand why and what needs to be done.
The PLM editor's business model is based on software sales or rental. Therefore, they will focus on their benefits and what competitors fail to do. And as they have the largest marketing budgets, they are the most visible in the PLM-related media.
You can compare PLM Vendors also with populists. The aim of a populist is to create an audience by claiming they can solve your problems (easily) by using simple framing sentences. However, the reality is that the world and the current digitalization in the PLM domain are not simple.
Therefore we need education, education and education from different sources to build our own knowledge. It is not about the tool first. It is people, process and then tools/technology
People, Process, Tools
Education and the right education for each aspect of PLM are crucial to making the right decision. To simplify the education message, I tried to visualize and rate each paragraph along with the People, Process and Tools assessment.
What do you think? Does this make sense related to education?
Conclusion
Education is crucial at every level of an organization and at every stage of your career. Take your time to read and digest the information you see and compare and discuss it with others. Be aware of the People, Process and Tools matrix when retrieving information. Where does it apply, and why.
I believe PLM is considered complex because we are dealing with people who all have different educational backgrounds and, therefore, an opinion. Invest in alignment to ensure the processes and tools will be used best.
In the past four weeks, I have been writing about the various aspects related to PLM Education. First, starting from my bookshelf, zooming in on the strategic angle with CIMdata (Part 1).
Next, I was looking at the educational angle and motivational angle with Share PLM (Part 2).
And the last time, I explored with John Stark the more academic view of PLM education. How do you – students and others – learn and explore the full context of PLM (Part 3)?
Now I am talking with Dave Slawson from Quick Release_ , exploring their onboarding and educational program as a consultancy firm.
How do they ensure their consultants bring added value to PLM-related activities, and can we learn something from that four our own practices?
Quick Release
Dave, can you tell us something more about Quick Release, further abbreviated to QR, and your role in the organization?
.

Quick Release is a specialist PDM and PLM consultancy working primarily in the automotive sector in Europe, North America, and Australia. Robust data management and clear reporting of complex subjects are essential.
Our sole focus is connecting the data silos within our client's organizations, reducing program or build delays through effective change management.
I am QR's head of Learning and Development, and I've been with the company since late 2014.
I've always had a passion for developing people and giving them a platform to push themselves to realize their potential. QR wants to build talent from within instead of just hiring experienced people.
However, with our rapid growth, it became necessary to have dedicated full-time resources to faster onboarding and upskilling our employees. This is combined with having an ongoing development strategy and execution.
QRs Learning & Development approach
Let's focus on Learning & Development internally at QR first. What type of effort and time does it take to onboard a new employee, and what is their learning program?
.

We have a six-month onboarding program for new employees. Most starters join one of our "boot camps", a three-week intensive program where a cohort of between 6 and 14 new starters receive classroom-style sessions led by our subject matter experts.
During this, new starters learn about technical PDM and PLM and high-performance business skills that will help them deliver excellence for or clients and feel confident in their work.
While the teams spend a lot of time with the program coordinator, we also bring in our various Subject Matter Experts (SMEs) to ensure the highest quality and variety in these sessions. Some of these sessions are delivered by our founders and directors.
As a business, we believe in investing senior leadership time to ensure quality training and give our team members access to the highest levels of the company.
Since the Covid-19 pandemic started, we moved our training program to be primarily distance learning. However, some sessions are in person, with new starters attending workshops in our regional offices. Our sessions focus on engagement and "doing" instead of just watching a presentation. New starters have fed back that they are still just as enjoyable via distance learning.
Following boot camp, team members will start work on their client projects, supported by a Project Manager and a mentor. During this period, their mentor will help them use the on-the-job experience to build up their technical knowledge on top of their bootcamp learning. The mentor is also there to help them cope with what we know is a steep learning curve. Towards the end of the six months program, each new starter will carry out a self-evaluation designed to help them recognize their achievements to date and identify areas of focus for ongoing personal development.
We gather feedback from the trainers and trainees throughout the onboarding programs, ensuring that the former is shared with their mentors to help with coaching.
The latter is used to help us continuously improve our offering. Our trainers are subject matter experts, but we encourage them to evolve their content and approach based on feedback.
The learning journey
Some might say you only learn on the job – how do you relate to this statement? Where does QR education take place? Can you make a statement on ROI for Learning & Development?
It is important to always be curious related to your work. We encourage our team members to challenge themselves to learn new things and dig deeper. Indeed, constant curiosity is one of our core values. We encourage people to challenge the status quo, challenge themselves, and adopt a growth mindset through all development and feedback cycles.
The learning curve in PDM and PLM can be steep; therefore, we must give people the tools and feedback that they can use to grow. At QR, this starts with our onboarding program and flows into an employee's full career with us. In addition, at the end of every quarter, team members receive performance feedback from their managers, which feeds into their development target setting.
We have a wealth of internal resources to support development, from structured training materials to our internally compiled PDM Wiki and our suite of development "playbooks" (curated learning journeys catering to a range of learning styles).
On-the-job learning is critically important. So after the boot camp, we put our team members straight into projects to make sure they apply and build on their baseline knowledge through real-world experience. Still, they are supported with formal training and ongoing access to development resources.
Regarding Return on Investment, while it is impossible to give a specific number, we would say that quality training is invaluable to our clients and us. In seven years, the company has grown from 60 to 300 employees. In addition, it now operates in three other continents, illustrating that our clients trust the quality of how we train our consultants!
We also carried out internal studies regarding the long-term retention of team members relative to onboarding quality. These studies show that team members who experience a more controlled and structured onboarding program are mostly more successful in roles.
Investing in education?
I understood some of your customers also want to understand PLM processes better and ask for education from your side. Would the investment in education be similar? Would they be able to afford such an effort?
Making a long-term and tangible impact for our clients is the core foundation of what QR are trying to achieve. We do not want to come in to resolve a problem, only for it to resurface once we've left. Nor do we want to do work that our clients could easily hire someone to do themselves.
Therefore the idea of delivering a version of our training and onboarding program to clients is very attractive to us. We offer clients a shortened version of our bootcamp (focused on technical PDM, PLM and complexity management without the consultancy skills to our clients).
This is combined with an ongoing support program that transitions the responsibilities within the client team away from our consultants towards the client's own staff.
We'd look to run that program over approximately 6 months so that the client can be confident that their staff has reached the level of technical expertise. There would be an upfront cost to the client to manage this.
However, the program is designed to support quality skills development within their organization.
PLM and Digital Transformation?
Education and digital transformation is a question I always ask. Although QR is already established in the digital era, your customers are not. What are the specific parts of digital transformation that you are teaching your employees and customers
T
he most inefficient thing we see in the PDM space is the reliance on offline, "analog" data and the inability to establish one source of truth across a complex organization. To support business efficiency through digital transformation, we promote a few simple core tenets in everything we do:
Establish a data owner who not only holds the single reference point but also is responsible for its quality
Right view reporting – clearly communicate exactly what people need to know, recognizing that different stakeholders need to know different things and that no one has time to waste
Clear communications – using the right channels of communication to get the job done faster (including more informal channels such as instant messaging or collaborative online working documents)
Smart, data-led decision making – reviewing processes using accurate data that is analyzed thoroughly, and justifying recommendations based on a range of evidence
Getting your hands dirty! – Digital Transformation is not just a "systems" subject but relies on people and human interaction. So we encourage all of our consultants to actually understand how teams work. Not be afraid to roll up their sleeves and get stuck in instead of just analyzing from the outside!
Want to learn more?
Dave, Could you point us to relevant Learning & Development programs and resources that are valuable for the readers of this blog?
.

I
f you are interested in learning within the PDM and PLM space, follow Quick Release on LinkedIn as we publish thought leadership articles designed to support industry development.
For those interested in Learning & Development strategy, there is lots of UK and Ireland guidance available from the Chartered Institute of Personnel and Development (CIPD). Similar organizations exist in other countries, such as the Society for Human Resource Management (SHRM) in the USA) which are great resources for building Learning & Development specific skills.
In my research, I often find really thought-provoking articles that shape my approach and thinking regarding Learning & Development, HR and a business approach published by Forbes and Harvard Business Review.
What I learned
When I first discovered Quick Release as a company during one of the PLM Roadmap & PDT conferences (see "The weekend after PLM Roadmap & PDT 2019″) I was impressed by their young and energetic approach combined with being pragmatic and focused on making the data "flow". Their customers were often traditional automotive companies having the challenge to break the silos. You could say QR was working on the "connected" enterprise as I would name it.
Besides their pragmatic approach, I discovered through interactions with QR that they are a kind of management consultancy firm you would expect in the future. As everything is going to be faster experience counts. Instead of remaining conceptual and strategic, they do not fear being with their feet in the mud.
This requires a new type of consultant and training, as employees need to be able to connect both to specialists at their customers and also be able to communicate with management. These types of people are hard to get as this is the ideal profile of a future employee.
What I learned from Dave is that QR invests seriously in meaningful education and coaching programs for their employees – to give them a purpose and an environment where they feel valued. I would imagine this applies actually to every company of the future, therefore I am curious if you could share your experiences from the field, either through the comments to this post or contact me personally.
Conclusion
We have seen now four dimensions of PLM education and I wish they gave you insights into what is possible. For each of the companies, I interviewed there might be others with the same skills. What is important is to realize the domain of PLM needs those four dimensions. In my next (short) post I will provide a summary of what I learned and what I believe is the PLM education of the future. Stay connected!
And a bonus you might have seen before – the digital plumber:
In my previous posts dedicated to PLM education, I shared my PLM bookshelf, spoke with Peter Bilello from CIMdata about their education program and talked with Helena Gutierrez from SharePLM about their education mission.
In that last post, I promised this post will be dedicated to PLM education before s**t hits the fan. This statement came from my conversation with John Stark when we discussed where proper PLM education starts (before it hits the fan).
John is a well-known author of many books. You might have read my post about his book: Products2019: A project to map and blueprint the flow and management of products across the product lifecycle: Ideation; Definition; Realisation; Support of Use; Retirement and Recycling. A book with a very long title reflecting the complexity of a PLM environment.
John is also a long-time PLM consultant known in the early PLM community for his 2PLM e-zine. The 2PLM e-zine was an information letter he published between 1998 and 2017 before blogging and social interaction, updating everyone in the PLM community with the latest news. You probably were subscribed to this e-zine if you are my age.
So, let's learn something more from John Stark
John Stark
John, first of all, thanks for this conversation. We have known each other for a long time. First of all, can you briefly introduce yourself and explain where your passion for PLM comes from?
The starting point for my PLM journey was that I was involved in developing a CAD system. But by the 1990s, I had moved on to being a consultant. I worked with companies in different industry sectors, with very different products.
I worked on application and business process issues at different product lifecycle stages – Ideation; Definition; Realization; Support of Use; Retirement and Recycling.
However, there was no name for the field I was working in at that time. So, I decided to call it Product Lifecycle Management and came up with the following definition:
'PLM is the business activity of managing, in the most effective way, a company's products all the way across their lifecycles; from the very first idea for a product, all the way through until it is retired and disposed of'.
PLM is the management system for a company's products. It doesn't just manage one of its products. It manages all of its parts and products and the product portfolio in an integrated way.'
I put that definition at the beginning of a book, 'Product Lifecycle Management: Paradigm for 21st Century Product Realization', published in 2004 and has since become the most cited book about PLM. I included my view of the five phases of the product lifecycle
and created the PLM Grid to show how everything (products, applications, product data, processes, people, etc.) fits together in PLM.
From about 2012, I started giving a blended course, The Basics of PLM, with the PLM Institute in Geneva.
As for the passion, I see PLM as important for Mankind. The planet's 7 billion inhabitants all rely on products of various types, and the great majority would benefit from faster, easier access to better products. So PLM is a win-win for us all.
That's interesting. I also had a nice definition picture I used in my early days. x
and I had my view of the (disconnected) lifecycle.
The education journey
John, as you have been active in PLM education for more than twenty years, do you feel that PLM Education and Training has changed.
PLM has only existed for about twenty years. Initially, it was so new that there was just one approach to PLM education and training, but that's changed a lot.
Now there are specific programs for each of the different types of people interested or involved with PLM. So, for example, now there are specific courses for students, PLM application vendor personnel, PLM Managers, PLM users, PLM system integrators, and so on. Each of these groups has a different need for knowledge and skills, so they need different courses.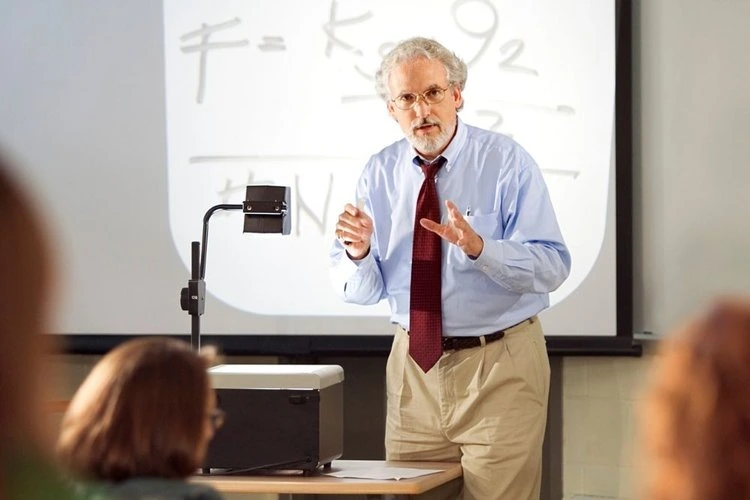 Another big change has been in the technologies used to support PLM Education and Training. Twenty years ago, the course was usually a deck of PowerPoint slides and an overhead projector. The students were in the same room as the instructor.
These days, courses are often online and use various educational apps to help course participants learn.
Who should be educated?
Having read several of your books, they are very structured and academic. Therefore, they will never be read by people at the C-level of an organization. Who are you targeting with your books, and why?
Initially, I wasn't targeting anybody. I was just making my knowledge available. But as time went by, I found that my books were mainly used in further education and ongoing education courses.
So now, I focus on a readership of students in such organizations. For example, I've adapted some books to have 15 chapters to fit within a 15-week course.
Students make up a good readership because they want to learn to pass their exams. In addition, and it's a worldwide market, the books are used in courses in more than twenty countries. Also, these courses are sufficiently long, maybe 150 hours, for the students to learn in-depth about PLM. That's not possible with the type of very short PLM training courses that many companies provide for their employees.
PLM education
Looking at publicly available PLM education, what do you think we can do better to get PLM out of the framing of an engineering solution and become a point of discussion at the C-level
Even today, PLM is discussed at C-level in some companies. But in general, the answer is to provide more education about PLM. Unfortunately, that will take time, as PLM remains very low profile for most people.
For example, I'm not aware of a university with a Chair of Product Lifecycle Management. But then, PLM is only 20 years old, that's very young.
It often takes two generations for new approaches and technologies to become widely accepted in the industry.
So another possibility would be for leading vendors of PLM applications to make the courses they offer about PLM available to a wider audience.
A career with PLM?
Educating students is a must, and like you and me, there are a lot of institutions that have specialized PLM courses. However, I also noticed a PLM expert at C-level in an organization is an exception; most of the time, people with a financial background get promoted. So, is PLM bad for your career?
No, people can have a good career in PLM, especially if they keep learning. There are many good master's courses if they want to learn more outside the PLM area. I've seen people with a PLM background become a CIO or a CEO of a company with thousands of employees. And others who start their own companies, for example, PLM consulting or PLM training. And others become PLM Coaches.
PLM and Digital Transformation
A question I ask in every discussion. What is the impact of digital transformation on your area of expertise? In this case, how do you see PLM Education and Training looking in 2042, twenty years in the future?
I don't see digital transformation really changing the concept of PLM over the next twenty years. In 2042, PLM will still be the business activity of managing a company's products all the way across their lifecycles.
So, PLM isn't going to disappear because of digital transformation.
On the other hand, the technologies and techniques of PLM Education and Training are likely to change – just as they have over the last twenty years. And I would expect to see some Chairs of Product Lifecycle Management in universities, with more students learning about PLM. And better PLM training courses available in companies.
I see digital transformation making it possible to have an entire connected lifecycle without a lot of overhead.
 Want to learn more?
My default closing question is always about giving the readers pointers to more relevant information. Maybe an overkill looking at your oeuvre as a writer. Still, the question is, where can readers from this blog learn more?
x
Three suggestions:
x
What I learned
By talking with John and learning his opinion, I see the academic approach to define PLM as a more scientific definition,  creating a space for the PLM professional.
We had some Blog /LinkedIn interaction related to PLM:  Should PLM become a Profession? In the past (2017).
When I search on LinkedIn, I find 87.000 persons with the "PLM Consultant" tag. From those, I know in my direct network, I am aware there is a great variety of skills these PLM Consultants have. However, I believe it is too late to establish the PLM Professional role definition.
John's focus is on providing students and others interested in PLM a broad fundamental knowledge to get into business. In their day-to-day jobs, these people will benefit from knowing the bigger context and understanding the complexity of PLM.
This is also illustrated in Product2019, where the focus is on the experience – company culture and politics.
Due to the diversity of PLM, we will never be able to define the PLM professional job role compared to the Configuration Manager. Two disciplines are crucial and needed for a sustainable, profitable enterprise.
Conclusion
In this post, we explored a third dimension of PLM Education, focusing on a foundational approach, targeting in particular students to get educated on all the aspects of PLM. John is not the only publisher of educational books. I have several others in my network who have described PLM in their wording and often in their language. Unfortunately, there is no central point of reference, and I believe we are too late for that due to the tremendous variety in PLM.
Next week I will talk with a Learning & Development leader from a company providing PLM consultancy – let's learn how they enable their employees to support their customers.