You are currently browsing the category archive for the 'Cloud' category.
I was happy to present and participate at the 3DEXEPRIENCE User Conference held this year in Paris on 14-15 March. The conference was an evolution of the previous ENOVIA User conferences; this time, it was a joint event by both the ENOVIA and the NETVIBES brand.
The conference was, for me, like a reunion. As I have worked for over 25  years in the SmarTeam, ENOVIA and 3DEXPERIENCE eco-system, now meeting people I have worked with and have not seen for over fifteen years.
My presentation: Sustainability Demands Virtualization – and it should happen fast was based on explaining the transformation from a coordinated (document-driven) to a connected (data-driven) enterprise.
There were 100+ attendees at the conference, mainly from Europe, and most of the presentations were coming from customers, where the breakout sessions gave the attendees a chance to dive deeper into the Dassault Systèmes portfolio.
Here are some of my impressions.
The power of ENOVIA and NETVIBES
I had a traditional view of the 3DEXPERIENCE platform based on my knowledge of ENOVIA, CATIA and SIMULIA, as many of my engagements were in the domain of MBSE or a model-based approach.
However, at this conference, I discovered the data intelligence side that Dassault Systèmes is bringing with its NETVIBES brand.
Where I would classify the ENOVIA part of the 3DEXPERIENCE platform as a traditional System of Record infrastructure (see Time to Split PLM?).
I discovered that by adding NETVIBES on top of the 3DEXPERIENCE platform and other data sources, the potential scope had changed significantly. See the image below:
As we can see, the ontologies and knowledge graph layer make it possible to make sense of all the indexed data below, including the data from the 3DEXPERIENCE Platform, which provides a modern data-driven layer for its consumers and apps.
The applications on top of this layer, standard or developed, can be considered Systems of Engagement.
My curiosity now: will Dassault Systèmes keep supporting the "old" system of record approach – often based on BOM structures (see also my post: The Rise and Fall of the BOM) combined with the new data-driven environment? In that case, you would have both approaches within one platform.
The Virtual Twin versus the Digital Twin
It is interesting to notice that Dassault Systèmes consistently differentiates between the definition of the Virtual Twin and the Digital Twin.
According to the 3DS.com website:
Digital Twins are simply a digital form of an object, a virtual version.

Unlike a digital twin prototype that focuses on one specific object, Virtual Twin Experiences let you visualize, model and simulate the entire environment of a sophisticated experience. As a result, they facilitate sustainable business innovation across the whole product lifecycle.
Understandably, Dassault Systemes makes this differentiation. With the implementation of the Unified Product Structure, they can connect CAD geometry as datasets to other non-CAD datasets, like eBOM and mBOM data.
The Unified Product Structure was not the topic of this event but is worthwhile to notice.
REE Automotive
The presentation from Steve Atherton from REE Automotive was interesting because here we saw an example of an automotive startup that decided to go pure for the cloud.
REE Automotive is an Israeli technology company that designs, develops, and produces electric vehicle platforms. Their mission is to provide a modular and scalable electric vehicle platform that can be used by a wide range of industries, including delivery and logistics, passenger cars, and autonomous vehicles.
Steve Atherton is the PLM 3DExperience lead for REE at the Engineering Centre in Coventry in the UK, where they have most designers. REE also has an R&D center in Tel Aviv with offshore support from India and satellite offices in the US
REE decided from the start to implement its PLM backbone in the cloud, a logical choice for such a global spread company.
The cloud was also one of the conference's central themes, and it was interesting to see that a startup company like REE is pushing for an end-to-end solution based on a cloud solution. So often, you see startups choosing traditional systems as the senior members of the startup to take their (legacy) PLM knowledge to their next company.
The current challenge for REE is implementing the manufacturing processes (EBOM- MBOM) and complying as much as possible with the out-of-the-box best practices to make their cloud implementation future-proof.
Groupe Renault
Olivier Mougin, Head of PLM at Groupe RENAULT,  talked about their Renaulution Virtual Twin (RVT) program. Renault has always been a strategic partner of Dassault Systèmes.
I remember them as one of the first references for the ENOVIA V6 backbone.
The Renaulution Virtual Twin ambition: from engineering to enterprise platform, is enormous, as you can see below:
Each of the three pillars has transformational aspects beyond traditional ways of working. For each pillar, Olivier explained the business drivers, expected benefits, and why a new approach is needed. I will not go into the details in this post.

However, you can see the transformation from an engineering backbone to an enterprise collaboration platform – The Renaulution!.
Ahmed Lguaouzi, head of marketing at NETVIBES, enforced the extended power of data intelligence on top of an engineering landscape as the target architecture.
Renault's ambition is enormous – the ultimate dream of digital transformation for a company with a great legacy. The mission will challenge Renault and Dassault Systèmes to implement this vision, which can become a lighthouse for others.
3DS PLM Journey at MIELE
An exciting session close to my heart was the digital transformation story from MIELE, explained by André Lietz, head of the IT Products PLM @ Miele. As an old MIELE dishwasher owner, I was curious to learn about their future.
Miele has been a family-owned business since 1899, making high-end domestic and commercial equipment. They are a typical example of the power of German mid-market companies. Moreover, family-owned gives them stability and the opportunity to develop a multi-year transformation roadmap without being distracted by investor demands every few years.
André, with his team, is responsible for developing the value chain inside the product development process (PDP), the operation of nearly 90 IT applications, and the strategic transformation of the overarching PLM Mission 2027+.
As the slide below illustrates, the team is working on four typical transformation drivers:
Providing customers with connected, advanced products (increasing R&D complexity)
Providing employees with a modern, digital environment (the war for digital talent)
Providing sustainable solutions (addressing the whole product lifecycle)
Improving internal end-to-end collaboration and information visibility (PLM digital transformation)
André talked about their DELMIA pilot plant/project and its benefits to connect the EBOM and MBOM in the 3DEXPERIENCE platform. From my experience, this is a challenging topic, particularly in German companies, where SAP dominated the BOM for over twenty years.
I am curious to learn more about the progress in the upcoming years. The vision is there; the transformation is significant, but they have the time to succeed! This can be another digital transformation example.
And more …
Besides some educational sessions by Dassault Systemes (Laurent Bertaud – NETVIBES data science), there were also other interesting customer testimonies from Fernando Petre (IAR80 – Fly Again project), Christian Barlach (ISC Sustainable Construction) and Thelma Bonello (Methode Electronics – end-to-end BOM infrastructure). All sessions helped to get a better understanding about what is possible and what is done in the domain of PLM.
Conclusion
I learned a lot during these days, particularly the virtual twin strategy and the related capabilities of data intelligence. As the event was also a reunion for me with many people from my network, I discovered that we all aim at a digital transformation. We have a mission and a vision. The upcoming years will be crucial to implement the mission and realizing the vision. It will be the early adopters like Renault pushing Dassault Systèmes to deliver. I hope to stay tuned. You too?
NOTE: Dassault Systèmes covered some of the expenses associated with my participation in this event but did not in any way influence the content of this post.
It has been busy recently in the context of the PLM Global Green Alliances (PGGA) series: PLM and Sustainability, where we interview PLM-related software vendors, discussing their sustainability mission and offering.
We talked with SAP, Autodesk, and Dassault Systèmes and last week with Sustaira. Now the discussion was with the team from Aras.  Aras is known as a non-traditional PLM player, having the following slogan on their website:
It is a great opening statement for our discussion. Let's discover more.
Aras
The discussion was with Patrick Willemsen, Director of Technical Community EMEA and Matthias Fohrer, Director of Global Alliances EMEA at Aras. It was an interesting interview; as we discussed, Aras focuses on the digital thread, connecting data from all sources with an infrastructure designed to support a company in its PLM domain.
As I mentioned in a previous blog post, PLM and Sustainability  – if we want to work efficiently on Sustainability, we need to have a data-driven and connected infrastructure.
And this made this discussion interesting to follow– please look/listen to the 30 minutes conversation below.
Slides shown during the interview and additional company information can be found HERE.
What we have learned
There were several interesting points in our discussion where we were aligned; first of all, the sustainable value of bringing your solutions to the cloud.
So we discussed the topic of Sustainability and the cloud, and it was interesting to read this week McKinsey's post The green IT revolution: A blueprint for CIOs to combat climate change containing this quote:
"Moving to the cloud has more impact than optimizing data centers"– the article is quite applicable for Aras.
Next, I liked the message that it is all about collaboration between different parties.
As Matthias mentioned, nobody can do it on their own. According to Aras' studies, 70% see Sustainability as an important area to improve themselves; nobody can do it on his own. Partnerships are crucial, as well as digital connections between the stakeholders. It is a plea for systems thinking in a connected manner, connecting to existing material libraries.
The third point we were aligned with is that PLM and Sustainability are a learning journey. As Patrick explained, it is about embracing the circular economy and learning step by step.
<– Click on the image to enlarge.
Want to learn more?
Aras has published several white papers and surveys and hosted webinars related to Sustainability. Here are a few of them:
Aras Survey Challenges 2022: From Sustainability to Digitalization
White Paper: The Circular Economy as a Model for the Future
Webinar: Greener Business, PLM, Traceability, and Beyond
Webinar: How PLM Paves the Way for Sustainability
Blog: The Circular Economy as a Model for the Future
Conclusions
It is clear that Aras provides an infrastructure for a connected enterprise. They combine digital PLM capabilities with the option to extend their reach by supporting sustainability-related processes, like systems thinking and lifecycle assessments. And as they mention, no one can do it alone; we depend on collaboration and learning for all stakeholders.
On more week to go – join us if you can – click here
After a short summer break with almost no mentioning of the word PLM, it is time to continue this series of posts exploring the future of "connected" PLM. For those who also started with a cleaned-up memory, here is a short recap:
In part 1, I rush through more than 60 years of product development, starting from vellum drawings ending with the current PLM best practice for product development, the item-centric approach.
In part 2, I painted a high-level picture of the future, introducing the concept of digital platforms, which, if connected wisely, could support the digital enterprise in all its aspects. The five platforms I identified are the ERP and CRM platform (the oldest domains).
Next, the MES and PIP platform(modern domains to support manufacturing and product innovation in more detail) and the IoT platform (needed to support connected products and customers).
In part 3, I explained what is data-driven and how data-driven is closely connected to a model-based approach. Here we abandon documents (electronic files) as active information carriers. Documents will remain, however, as reports, baselines, or information containers. In this post, I ended up with seven topics related to data-driven, which I will discuss in upcoming posts.
Hopefully, by describing these topics – and for sure, there are more related topics – we will better understand the connected future and make decisions to enable the future instead of freezing the past.
Topic 1 for this post:
Data-driven does not imply, there needs to be a single environment, a single database that contains all information. As I mentioned in my previous post, it will be about managing connected datasets federated. It is not anymore about owned the data; it is about access to reliable data.
Platform or a collection of systems?
One of the first (marketing) hurdles to take is understanding what a data platform is and what is a collection of systems that work together, sold as a platform.
CIMdata published in 2017 an excellent whitepaper positioning the PIP (Product Innovation Platform): Product Innovation Platforms: Definition, Their Role in the Enterprise, and Their Long-Term Viability. CIMdata's definition is extensive and covers the full scope of product innovation. Of course, you can find a platform that starts from a more focused process.
For example, look at OpenBOM (focus on BOM collaboration), OnShape (focus on CAD collaboration) or even Microsoft 365 (historical, document-based collaboration).
The idea behind a platform is that it provides basic capabilities connected to all stakeholders, inside and outside your company. In addition, to avoid that these capabilities are limited, a platform should be open and able to connect with other data sources that might be either local or central available.
From these characteristics, it is clear that the underlying infrastructure of a platform must be based on a multitenant SaaS infrastructure, still allowing local data to be connected and shielded for performance or IP reasons.
The picture below describes the business benefits of a Product Innovation Platform as imagined by Accenture in 2014
Link to CIMdata's 2014 commentary of Digital PLM HERE
Sometimes vendors sell their suite of systems as a platform. This is a marketing trick because when you want to add functionality to your PLM infrastructure, you need to install a new system and create or use interfaces with the existing systems, not really a scalable environment.
In addition, sometimes, the collaboration between systems in such a marketing platform is managed through proprietary exchange (file) formats.
A practice we have seen in the construction industry before cloud connectivity became available. However, a so-called end-to-end solution working on PowerPoint implemented in real life requires a lot of human intervention.
Not a single environment
There has always been the debate:
"Do I use best-in-class tools, supporting the end-user of the software, or do I provide an end-to-end infrastructure with more generic tools on top of that, focusing on ease of collaboration?"
In the system approach, the focus was most of the time on the best-in-class tools where PLM-systems provide the data governance. A typical example is the item-centric approach. It reflects the current working culture, people working in their optimized siloes, exchanging information between disciplines through (neutral) files.
The platform approach makes it possible to deliver the optimized user interface for the end-user through a dedicated app. Assuming the data needed for such an app is accessible from the current platform or through other systems and platforms.
It might be tempting as a platform provider to add all imaginable data elements to their platform infrastructure as much as possible. The challenge with this approach is whether all data should be stored in a central data environment (preferably cloud) or federated. And what about filtering IP?
In my post PLM and Supply Chain Collaboration, I described the concept of having an intermediate hub (ShareAspace) between enterprises to facilitate real-time data sharing, however carefully filtered which data is shared in the hub.
It may be clear that storing everything in one big platform is not the future. As I described in part 2, in the end, a company might implement a maximum of five connected platforms (CRM, ERP, PIP, IoT and MES). Each of the individual platforms could contain a core data model relevant for this part of the business. This does not imply there might be no other platforms in the future. Platforms focusing on supply chain collaboration, like ShareAspace or OpenBOM, will have a value proposition too. In the end, the long-term future is all about realizing a digital tread of information within the organization.
Will we ever reach a perfectly connected enterprise or society? Probably not. Not because of technology but because of politics and human behavior. The connected enterprise might be the most efficient architecture, but will it be social, supporting all humanity. Predicting the future is impossible, as Yuval Harari described in his book: 21 Lessons for the 21st Century. Worth reading, still a collection of ideas.
Proprietary data model or standards?
So far, when you are a software vendor developing a system, there is no restriction in how you internally manage your data. In the domain of PLM, this meant that every vendor has its own proprietary data model and behavior.
I have learned from my 25+ years of experience with systems that the original design of a product combined with the vendor's culture defines the future roadmap. So even if a PLM vendor would rewrite all their software to become data-driven, the ways of working, the assumptions will be based on past experiences.
This makes it hard to come to unified data models and methodology valid for our PLM domain. However, large enterprises like Airbus and Boeing and the major Automotive suppliers have always pushed for standards as they will benefit the most from standardization.
The recent PDT conferences were an example of this, mainly the 2020 Fall conference. Several Aerospace & Defense PLM Action groups reported their progress.
You can read my impression of this event in The weekend after PLM Roadmap / PDT 2020 – part 1 and The next weekend after PLM Roadmap PDT 2020 – part 2.
It would be interesting to see a Product Innovation Platform built upon a data model as much as possible aligned to existing standards. Probably it won't happen as you do not make money from being open and complying with standards as a software vendor. Still, companies should push their software vendors to support standards as this is the only way to get larger connected eco-systems.
I do not believe in the toolkit approach where every company can build its own data model based on its current needs. I have seen this flexibility with SmarTeam in the early days. However, it became an upgrade risk when new, overlapping capabilities were introduced, not matching the past.
In addition, a flexible toolkit still requires a robust data model design done by experienced people who have learned from their mistakes.
The benefit of using standards is that they contain the learnings from many people involved.
Conclusion
I did not like writing this post so much, as my primary PLM focus lies on people and methodology. Still, understanding future technologies is an important point to consider. Therefore, this time a not-so-exciting post. There is enough to read on the internet related to PLM technology; see some of the recent articles below. Enjoy
Matthias Ahrens shared: Integrated Product Lifecycle Management (Google translated from German)
Oleg Shilovitsky wrote numerous articles related to technology –
in this context:
3 Challenges of Unified Platforms and System Locking and
SaaS PLM Acceleration Trends
Last week I wrote about the recent PLM Road Map & PDT Spring 2021 conference day 1, focusing mainly on technology. There were also interesting sessions related to exploring future methodologies for a digital enterprise. Now on Day 2, we started with two sessions related to people and methodology, indispensable when discussing PLM topics.
Designing and Keeping Great Teams
This keynote speech from Noshir Contractor, Professor of Behavioral Sciences in the McCormick School of Engineering & Applied Science, intrigued me as the subtitle states: Lessons from Preparing for Mars. What Can PLM Professionals Learn from This?
You might ask yourself, is a PLM implementation as difficult and as complex as a mission to Mars? I hoped, so I followed with great interest Noshir's presentation.
Noshir started by mentioning that many disruptive technologies have emerged in recent years, like Teams, Slack, Yammer and many more.
The interesting question he asked in the context of PLM is:
As the domain of PLM is all about trying to optimize effective collaboration, this is a fair question
Noshir shared with us that it is not the most crucial point to look at people's individual skills but more about who they know.
Measure who they work with is more important than who they are.
Based on this statement, Noshir showed some network patterns of different types of networks.
Click on the image to see the enlarged picture.
It is clear from these patterns how organizations communicate internally and/or externally. It would be an interesting exercise to perform in a company and to see if the analysis matches the perceived reality.
Noshir's research was used by NASA to analyze and predict the right teams for a mission to Mars.
Noshir went further by proposing what PLM can learn from teams that are going into space. And here, I was not sure about the parallel. Is a PLM project comparable to a mission to Mars? I hope not! I have always advocated that a PLM implementation is a journey. Still, I never imagined that it could be a journey into the remote unknown.
Noshir explained that they had built tools based on their scientific model to describe and predict how teams could evolve over time. He believes that society can also benefit from these learnings. Many inventions from the past were driven by innovations coming from space programs.
I believe Noshir's approach related to team analysis is much more critical for organizations with a mission. How do you build multidisciplinary teams?
The proposed methodology is probably best for a holocracy based organization. Holocrazy is an interesting concept for companies to get their employees committed, however, it also demands a type of involvement that not every person can deliver.  For me, coming back to PLM, as a strategy to enable collaboration, the effectiveness of collaboration depends very much on the organizational culture and created structure.
DISRUPTION – EXTINCTION or still EVOLUTION?
We talk a lot about disruption because disruption is a painful process that you do not like to happen to yourself or your company. In the context of this conference's theme, I discussed the awareness that disruptive technologies will be changing the PLM Value equation.

However, disruptive technologies are not alone sufficient. In PLM, we have to deal with legacy data, legacy processes, legacy organization structures, and often legacy people.
A disruption like the switch from mini-computers to PCs (killed DEC) or from Symbian to iOS (killed Nokia) is therefore not likely to happen that fast. Still, there is a need to take benefit from these new disruptive technologies.
My presentation was focusing on describing the path of evolution and focus areas for the PLM community. Doing nothing means extinction; experimenting and learning towards the future will provide an evolutionary way.
Starting from acknowledging that there is an incompatibility between data produced most of the time now and the data needed in the future, I explained my theme: From Coordinated to Connected. As a PLM community, we should spend more time together in focus groups, conferences on describing and verifying methodology and best practices.
Nigel Shaw (EuroStep) and Mark Williams (Boeing) hinted in this direction during this conference  (see day 1). Erik Herzog (SAAB Aeronautics) brought this topic to last year's conference (see day 3). Outside this conference, I have comparable touchpoints with Martijn Dullaert when discussing Configuration Management in the future in relation to PLM.
In addition, this decade will probably be the most disruptive decade we have known in humanity due to external forces that push companies to change. Sustainability regulations from governments (the Paris agreement),  the implementation of circular economy concepts combined with the positive and high Total Share Holder return will push companies to adapt themselves more radical than before.
What is clear is that disruptive technologies and concepts, like Industry 4.0, Digital Thread and Digital Twin, can serve a purpose when implemented efficiently, ensuring the business becomes sustainable.
Due to the lack of end-to-end experience, we need focus groups and conferences to share progress and lessons learned. And we do not need to hear the isolated vendor success stories here as a reference, as often they are siloed again and leading to proprietary environments.
You can see my full presentation on SlideShare: DISRUPTION – EXTINCTION or still EVOLUTION?
Building a profitable Digital T(win) business
Beatrice Gasser,  Technical, Innovation, and Sustainable Development Director from the Egis group, gave an exciting presentation related to the vision and implementation of digital twins in the construction industry.
The Egis group both serves as a consultancy firm as well as an asset management organization. You can see a wide variety of activities on their website or have a look at their perspectives
Historically the construction industry has been lagging behind having low productivity due to fragmentation, risk aversion and recently, more and more due to the lack of digital talent. In addition, some of the construction companies make their money from claims inside of having a smooth and profitable business model.
Without innovation in the construction industry, companies working the traditional way would lose market share and investor-focused attention, as we can see from the BCG diagram I discussed in my session.
The digital twin of construction is an ideal concept for the future. It can be built in the design phase to align all stakeholders, validate and integrate solutions and simulate the building operational scenarios at almost zero materials cost. Egis estimates that by using a digital twin during construction, the engineering and construction costs of a building can be reduced between 15 and 25 %
More importantly, the digital twin can also be used to first simulate operations and optimize energy consumption. The connected digital twin of an existing building can serve as a new common data environment for future building stakeholders. This could be the asset owner, service companies, and even the regulatory authorities needing to validate the building's safety and environmental impact.
Beatrice ended with five principles essential to establish a digital twin, i.e
I think the construction industry has a vast potential to disrupt itself. Faster than the traditional manufacturing industries due to their current needs to work in a best-connected manner.
Next, there is almost no legacy data to deal with for these companies. Every new construction or building is a unique project on its own. The key differentiators will be experience and efficient ways of working.
It is about the belief, the guts and the skilled people that can make it work – all for a more efficient and sustainable future.
Leveraging PLM and Cloud Technology for Market Success
Stan Przybylinski, Vice President of CIMdata, reported their global survey related to the cloud, completed in early 2021.  Also, Stan typified Industry 4.0 as a connected vision and cloud and digital thread as enablers to implementing this vision.
The companies interviewed showed a lot of goodwill to make progress – click on the image to see the details. CIMdata is also working with PLM Vendors to learn and describe better the areas of beneft. I remain curious about who comes with a realization and business case that is future-proof. This will define our new PLM Value Equation.
Conclusion
These were two exciting days with enough mentioning of disruptive technologies. Our challenge in the PLM domain will be to give them a purpose. A purpose is likely driven by external factors related to the need for a sustainable future.  Efficiency and effectiveness must come from learning to work in connected environments (digital twin, digital thread, industry 4.0, Model-Based (Systems) Engineering.
Note: You might have seen the image below already – a nice link between sustainability and the mission to Mars
After "The PLM Doctor is IN #2," now again a written post in the category of PLM and complementary practices/domains.
After PLM and Configuration Lifecycle ManagementCLM (January 2021) and PLM and Configuration Management CM (February 2021), now it is time to address the third interesting topic:
PLM and Supply Chain collaboration.
In this post, I am speaking with Magnus Färneland from Eurostep, a company well known in my PLM ecosystem, through their involvement in standards (STEP and PLCS), the PDT conferences, and their PLM collaboration hub, ShareAspace.
Supply Chain collaboration
The interaction between OEMs and their suppliers has been a topic of particular interest to me. As a warming-up, read my post after CIMdata/PDT Roadmap 2020:  PLM and the Supply Chain. In this post, I briefly touched on the Eurostep approach – having a Supply Chain Collaboration Hub. Below an image from that post – in this case, the Collaboration Hub is positioned between two OEMs.
Recently Eurostep shared a blog post in the same context: 3 Steps to remove data silos from your supply chain addressing the dreams of many companies: moving from disconnected information silos towards a logical flow of data. This topic is well suited for all companies in the digital transformation process with their supply chain. So, let us hear it from Eurostep.
Eurostep – the company / the mission
First of all, can you give a short introduction to Eurostep as a company and the unique value you are offering to your clients?
Eurostep was founded in 1994 by several world-class experts on product data and information management. In the year 2000, we started developing ShareAspace. We took all the experience we had from working with collaboration in the extended enterprise, mixed it with our standards knowledge, and selected Microsoft as the technology for our software platform.
We now offer ShareAspace as a solution for product information collaboration in all three industry verticals where we are active: Manufacturing, Defense and AEC & Plant.
ShareAspace is based on an information standard called PLCS (ISO 10300-239). This means we have a data model covering the complete life cycle of a product from requirements and conceptual design to an existing installed base. We have added things needed, such as consolidation and security. Our partnership with Microsoft has also resulted in ShareAspace being available in Azure as a service (our Design to Manufacturing software).
Why a supply chain collaboration hub?
Currently, most suppliers work in a disconnected manner with their clients – sending files up and down or the need to work inside the OEM environment. What are the reasons to consider a supply chain collaboration hub or, as you call it, a product information collaboration solution?
The hub concept is not new per se. There are plenty of examples of file sharing hubs. Once you realize that sending files back and forth by email is a disaster for keeping control of your information being shared with suppliers, you would probably try out one of the available file-sharing alternatives.
However, after a while, you begin to realize that a file share can be quite time consuming to keep up to date. Files are being changed. Files are being removed! Some files are enormous, and you realize that you only need a fraction of what is in the file. References within one file to another file becomes corrupt because the other file is of a new version. Etc. Etc.
This is about the time when you realize that you need similar control of the data you share with suppliers as you have in your internal systems. If not better.
A hub allows all partners to continue to use their internal tools and processes. It is also a more secure way of collaboration as the suppliers and partners are not let into the internal systems of the OEM.
Another significant side effect of this is that you only expose the data in the hub intended for external sharing and avoid sharing too much or exposing internal sensitive data.
A hub is also suitable for business flexibility as partners are not hardwired with the OEM. Partners can change, and IT systems in the value chain can change without impacting more than the single system's connecting to the hub.
Should every company implement a supply chain collaboration hub?
Based on your experience, what types of companies should implement a supply chain collaboration hub and what are the expected benefits?
The large OEMs and 1st tier suppliers certainly benefit from this since they can incorporate hundreds, if not thousands, of suppliers. Sharing technical data across the supply chain from a dedicated hub will remove confusions, improve control of the shared data, and build trust with their partners.
With our cloud-based offering, we now also make it possible for at least mid-sized companies (like 200+ employees) to use ShareAspace. They may not have a well-adopted PLM system or the issues of communicating complex specifications originating from several internal sources. However still, they need to be professional in dealing with suppliers.

The smallest client we have is a manufacturer of pool cleaners, a complex product with many suppliers. The company Weda [www.weda.se] has less than 10 employees, and they use ShareAspace as SaaS. With ShareAspace, they have improved their collaboration process with suppliers and cut costs and lowered inventory levels.
ShareAspace can really scale big. It serves as a collaboration solution for the two new Aircraft carriers in the UK, the QUEEN ELIZABETH class. The aircraft carriers were built by a consortium that was closed in early 2020.
ShareAspace is being used to hold the design data and other documentation from the consortium to be available to the multiple organizations (both inside and outside of the Ministry of Defence) that need controlled access.
What is the dependency on standards?
I always associate Eurostep with the PLCS (ISO 10303-239) standard, providing an information model for "hardware" products along the lifecycle. How important is this standard for you in the context of your ShareAspace offering?
Should everyone adapt to this standard?
We have used PLCS to define the internal data schema in ShareAspace. This is an excellent starting point for capturing information from different systems and domains and still getting it to fit together. Why invent something new?
However, we can import data in most formats, and it does not have to be according to a standard. When connecting to Teamcenter, Windchill, Enovia, SAP, Oracle, Maximo etc., it is more often in a proprietary format than according to any standards.
On the other hand, in some industries like Defense, standards-based data exchange is required and put into contracts. Sometimes it prescribes PLCS.  For the plant industry, it could be CFIHOS or ISO15926.
Supply Chain Collaboration and digital transformation
As stated at the beginning of this post, digital transformation is about connecting the information siloes through a digital thread. How important is this related to the supply chain?


Many companies have come a long way in improving their internal management of product data. But still, the exchange and sharing of data with the external world has considerable potential for improvement. Just look at the chaos everyone has experienced with emails, still used a lot, in finding the latest Word document or PowerPoint file. Imagine if you collaborate on a ship, a truck, a power plant, or a piece of complex infrastructure. FTP is not the answer, and for product data, Dropbox is not doing the trick.
A Digital Thread must support versions and changes in all directions, as changes are natural with reasonably advanced products. Much of the information created about or around a product is generated within the supply chain, like production parameters, test and inspection protocols, certifications, and more. Without an intelligent way of capturing this data, companies will continue to spend a fortune on administration trying to manage this manually.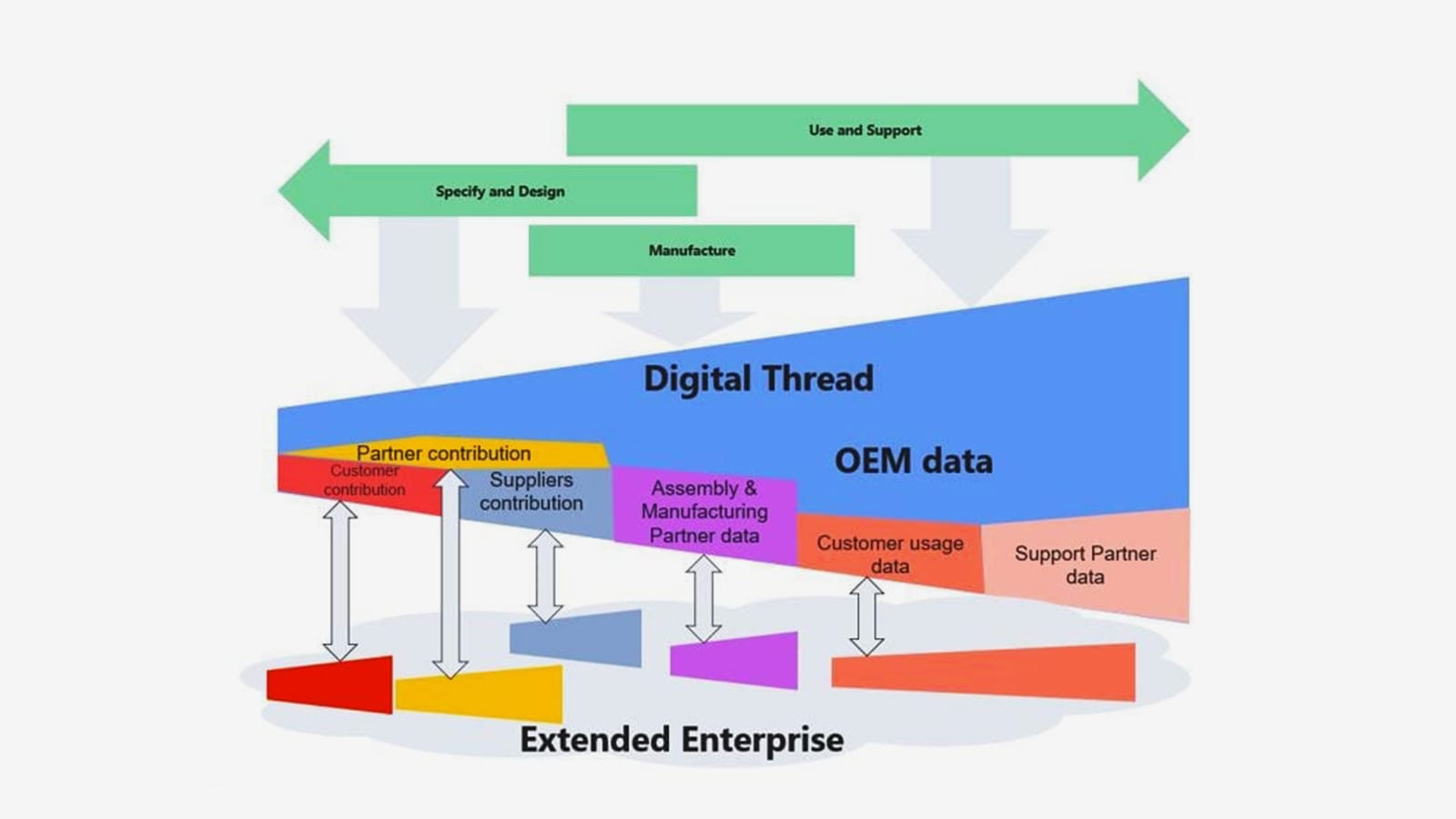 As the Digital Thread extends across the value chain, a useful sharing tool is needed to allow for configuration management across the complete chain – ShareAspace is designed for this. The great thing with PLCS is that it gives a standard model for the Digital Thread covering several Digital Twins. PLCS adds the life cycle component, which is essential, and there is no alternative. Therefore, we are welcome with ShareAspace and PLCS to add capabilities to snapshot standards like IFC etc., that are outside the STEP series of standards.
Learning more
We discussed that a supply chain collaboration hub can have specific value to a company. Where can readers learn more?
There is a lot of information available. Of course, on our Eurostep website, you will find information under the tab Resources or on the ShareAspace website under the tab News.
Other sources are:
What I have learned
I am surprised to see that the type of Supplier Collaboration Platform delivered by Eurostep is not a booming market. Where Time to Market is significantly impacted by how companies work with their suppliers, most companies still rely on the exchange of data packages.
The most advanced exchanges are using a model-based definition if relevant. Traditional PLM Vendors will not develop such platforms as the platform needs to be agnostic in both directions.
Having a recommended data model based on PLCS or a custom-data model in case of a large OEM can provide such a collaboration hub. Relative easy to implement (as you do not change your own PLM) and relatively easy to scale (adding a new supplier is easy).  For me, the supplier collaboration platform is a must in a modern, digital connected enterprise.
Conclusion
A lot of marketing money is spent on "Digital Thread" or "Digital Continuity".  If you are looking at the full value chain of product development and operational support, there are still many manual hand-over processes with suppliers. A supplier collaboration hub might be the missing piece of the puzzle to realize a real digital thread or continuity.
I am still digesting all the content of the latest PLM Roadmap / PDT Fall 2020 conference and the new reality that starts to appear due to COVID-19. There is one common theme:
The importance of a resilient and digital supply chain.
Most PLM implementations focus on aligning disciplines internally; the supply chain's involvement has always been the next step. Perhaps now it is time to make it the first step? Let's analyze.
No Time to Market improvement due to disconnected supply chains?
During the virtual fireplace chat at the PLM Roadmap/PDT conference, just as a small bonus. You can read the full story here – the quote:
Marc mentioned a survey Gartner has done with companies in fast-moving industries related to the benefits of PLM. Companies reported improvements in accuracy of product data and product development. They did not see so much a reduced time to market or reduced product development costs. After analysis, Gartner believes the real issue is related to collaboration processes and supply chain practices. Here lead times did not change, nor the number of changes.
Of course, he spoke about fast-moving industries where the interaction was done in a disconnected manner. Gartner believes that the cloud would, for sure, start creating these benefits of a reduced time to market and cost of change when the supply chain is connected.
Therefore I want to point again to an old McKinsey article named The case for Digital Reinvention, published in February 2017. Here the authors looked at the various areas of investment in digital technologies and their ROI. See the image on the left for the areas investigated and the percentage of companies that invested in these areas at that time.
In the article, you will see the ROI analysis for these areas. For example, the marketing and distribution investments did not necessarily have a positive ROI when disconnected from other improvement areas. Digital supply chains were mentioned as the area with the potential highest ROI. However, another important message in the article for all these areas is: You need to have a complete digitization strategy. This is a point I fail to see in many companies. Often an area gets all the attention, however as it remains disconnected from the rest, the real efficiencies are not there. The McKinsey article ends with the conclusion that the digital winners at that time are the ones with bold strategies win:
we found a mismatch between today's digital investments and the dimensions in which digitization is most significantly affecting revenue and profit growth. We also confirmed that winners invest more and more broadly and boldly than other companies do
The "connected" supply chain
Of course, the traditional industries that invented PLM have invested in a kind of connected supply chain. However, is it really a connected supply chain? Aerospace and Defense companies had their supplier portals.
A supplier had to download their information or upload their designs combined with additional metadata.
These portals were completely bespoke and required on both sides "backbreaking" manual work to create, deliver, and validate the required exchange packages. The OEMs were driving the exchange process. More or less, by this custom approach, they made it difficult for suppliers to have their own PLM-environment. The downside of this approach was that the supplier had separate environments for each OEM.
In 2006 I worked with SmarTeam on the concept of the "Supply Chain Express," an offering that allowed a supplier to have their own environment using SmarTeam as a PDM/PLM-system the Supply Chain Express package to create an intelligent import and export package. The content was all based on files and configurable metadata based on the OEM-Supplier relation.
Some other PLM-vendors or implementers have built similar exchange solutions to connect the world of the OEM and the supplier.
The main characteristic was that it is file-based with custom metadata, often in an XML-format or otherwise using Excel as the metadata carrier.
In my terminology of Coordinated – Connected, this would be Coordinated and "old school."
The "better connected" supply chain
As I mentioned in my previous post about the PLM Roadmap/PDT Fall conference, Katheryn Bell (Pratt & Whitney Canada) presented the progress of the A&D Global Collaboration workgroup. As part of the activities, they classified the collaboration between the OEM and the supplier in 3 levels, as you can see from the image:
This post mainly focuses on the L1 collaboration as this is probably the most used scenario.
In the Aerospace and Automotive industry, the OEM and suppliers' data exchange has improved twofold by using Technical Data Packages where the content is supported by Model-Based Definition.
The first advantages of Model-Based Definition are mainly related to a consistent information package where the model is leading. The manufacturing views are explicitly defined on the 3D Model. Therefore there is a reduced chance of error for a misconnect between the "drawings" and the 3D Model.
The Model-Based definition still does not solve working with the latest (approved) version of the information. This still remains a "human-based" process in this case, and Kathryn Bell confirmed this was the biggest problem to solve.
The second advantage of using one of the interoperability standards for Model-Based Definition is the disconnect between application-specific data on the OEM side and the supplier side.
A significant advantage of Model-Based Definition is that there are a few interoperability standards, i.e., ISO 10303 – STEP, ISO14306 – JT, and ISO32000/14739 (PRC for 3D PDF). In the end, the ideal would be that these standards merge into one standard, completely vendor-independent with a clearly defined scope of its purpose.
The benefit of these standards is also they increase the longevity of product data as the information is stored in an application-independent format. As long as the standard does not change (fast), storing data even internally in these neutral formats can save upgrade or maintenance costs.
However, I think you all know the joke below.
The connected supply chain
The ultimate goal in the long term will be the connected supply chain. Information shared between an OEM, and a supplier does not require human-based interfaces to ensure everyone works with the correct data.
The easiest way, and this is what some of the larger OEMs have done, is to consider suppliers as part of your PLM-infrastructure and give them access to all relevant data in the context of the system, the product, or the part they are responsible for. For the OEM, the challenge will be to connect suppliers – to motivate and train them to work in this environment.
For the supplier, the challenge is their IP-management. If they work for 100 percent in the OEM-environment, everything is exposed. If they want to work in their own environment, there is probably double work and a disconnect.
Of course, everything depends on the complexity of your interaction with the supplier.
With its Fusion Cloud Product Lifecycle Management (PLM), Oracle was one of the first to shift the attention to the connected supply chain.
If you search for PLM on the Oracle website, you will find it under Fusion Supply Chain and Manufacturing. It is a logical step as traditional ERP-vendors have never provided a full, rich portfolio for product design. CAD-integrations do not get a focus, and the future path to Model-Bases approaches (MBSE / MBD /MBE) is not visible at all.
Almost similar to what the Siemens-SAP alliance is showing. SAP more or less confirms that you should not rely on SAP PLM for more advanced PLM-scenarios but on Siemens's offering.
For less complex but fast-moving products, for example, in the apparel industry, you see the promise of connecting all suppliers in one environment is time to market and traceability. This industry does not suffer from products with a long lifecycle with upgrades and services.
So far, the best collaboration platform in the cloud I have seen in Shareaspace from Eurostep. Its foundation based on the PLCS standard allows an OEM and Supplier to connect through their "shared space" – you can look at their supply chain offering here.
In the various PDT-conferences, we have seen how even two OEMs could work in a joined environment (Renault-Nissan-Daimler) or how BAE Systems used the ShareAspace environment to collaborate and consolidate all the data coming from the various system suppliers into one standards-based environment.
In 2021, I plan to write a series of blog posts related to possible add-on services for PLM. Supplier collaboration platforms, Configuration Management, End-to-end configurators, Product Information Management, are some of the themes I am currently exploring.
Conclusion
COVID-19 has illustrated the volatility of supply chains. Changing suppliers, working with suppliers in the traditional ways, still hinder reducing time to market. However, the promise of a real connected supply chain is enormous. As Boeing demonstrated in my previous post and explained in this post, standards are needed to become future proof.
Will 2021 have more focus on the connected supply chain?
Last week I shared my first review of the PLM Roadmap / PDT Fall 2020 conference, organized by CIMdata and Eurostep. Having digested now most of the content in detail, I can state this was the best conference of 2020. In my first post, the topics I shared were mainly the consultant's view of digital thread and digital twin concepts.
This time, I want to focus on the content presented by the various Aerospace & Defense working groups who shared their findings, lessons-learned (so far) on topics like the Multi-view BOM, Supply Chain Collaboration, MBSE Data interoperability.
These sessions were nicely wrapped with presentations from Alberto Ferrari (Raytheon), discussing the digital thread between PLM and Simulation Lifecycle Management and Jeff Plant (Boeing) sharing their Model-Based Engineering strategy.
I believe these insights are crucial, although there might be people in the field that will question if this research is essential. Is not there an easier way to achieve to have the same results?
Nicely formulated by Ilan Madjar as a comment to my first post:
Ilan makes a good point about simplifying the ideas to the masses to make it work. The majority of companies probably do not have the bandwidth to invest and understand the future benefits of a digital thread or digital twins.
This does not mean that these topics should not be studied. If your business is in a small, simple eco-system and wants to work in a connected mode, you can choose a vendor and a few custom interfaces.
However, suppose you work in a global industry with an extensive network of partners, suppliers, and customers.
In that case, you cannot rely on ad-hoc interfaces or a single vendor. You need to invest in standards; you need to study common best practices to drive methodology, standards, and vendors to align.
This process of standardization is so crucial if you want to have a sustainable, connected enterprise. In the end, the push from these companies will lead to standards, allowing the smaller companies to ad-here or connect to.
The future is about Connected through Standards, as discussed in part 1 and further in this post. Let's go!
Global Collaboration – Defining a baseline for data exchange processes and standards
Katheryn Bell (Pratt & Whitney Canada) presented the progress of the A&D Global Collaboration workgroup. As you can see from the project timeline, they have reached the phase to look towards the future.
Katheryn mentioned the need to standardize terminology as the first point of attention. I am fully aligned with that point; without a standardized terminology framework, people will have a misunderstanding in communication.
This happens even more in the smaller businesses that just pick sometimes (buzz) terms without a full understanding.
Several years ago, I talked with a PLM-implementer telling me that their implementation focus was on systems engineering. After some more explanations, it appeared they were making an attempt for configuration management in reality. Here the confusion was massive. Still, a standard, common terminology is crucial in our domain, even if it seems academic.
The group has been analyzing interoperability standards, standards for long-time archival and retrieval (LOTAR), but also has been studying the ISO 44001 standard related to Collaborative business relationship management systems
In the Q&A session, Katheryn explained that the biggest problem to solve with collaboration was the risk of working with the wrong version of data between disciplines and suppliers.
Of course, such errors can lead to huge costs if they are discovered late (or too late). As some of the big OEMs work with thousands of suppliers, you can imagine it is not an issue easily discovered in a more ad-hoc environment.
The move to a standardized Technical Data Package based on a Model-Based Definition is one of these initiatives in this domain to reduce these types of errors.
You can find the proceedings from the Global Collaboration working group here.
Connect, Trace, and Manage Lifecycle of Models, Simulation and Linked Data: Is That Easy?
I loved Alberto Ferrari's (Raytheon) presentation how he described the value of a model-based digital thread, positioning it in a targeted enterprise.
Click on the image and discover how business objectives, processes and models go together supported by a federated infrastructure.
Alberto's presentation was a kind of mind map from how I imagine the future, and it is a pity if you have not had the chance to see his session.
Alberto also focused on the importance of various simulation capabilities combined with simulation lifecycle management. For Alberto, they are essential to implement digital twins. Besides focusing on standards, Alberto pleas for a semantic integration, open service architecture with the importance of DevSecOps.
Enough food for thought; as Alberto mentioned, he presented the corporate vision, not the current state.
More A&D Action Groups
There were two more interesting specialized sessions where teams from the A&D action groups provided a status update.
Brandon Sapp (Boeing) and Ian Parent (Pratt & Whitney) shared the activities and progress on Minimum Model-Based Definition (MBD) for Type Design Certification.
As Brandon mentioned, MBD is already a widely used capability; however, MBD is still maturing and evolving.  I believe that is also one of the reasons why MBD is not yet accepted in mainstream PLM. Smaller organizations will wait; however, can your company afford to wait?
More information about their progress can be found here.
Mark Williams (Boeing) reported from the A&D Model-Based Systems Engineering action group their first findings related to MBSE Data Interoperability, focusing on an Architecture Model Exchange Solution.  A topic interesting to follow as the promise of MBSE is that it is about connected information shared in models. As Mark explained, data exchange standards for requirements and behavior models are mature, readily available in the tools, and easily adopted. Exchanging architecture models has proven to be very difficult. I will not dive into more details, respecting the audience of this blog.
For those interested in their progress, more information can be found here
Model-Based Engineering @ Boeing
In this conference, the participation of Boeing was significant through the various action groups. As the cherry on the cake, there was Jeff Plant's session, giving an overview of what is happening at Boeing. Jeff is Boeing's director of engineering practices, processes, and tools.
In his introduction, Jeff mentioned that Boeing has more than 160.000 employees in over 65 countries. They are working with more than 12.000 suppliers globally. These suppliers can be manufacturing, service or technology partnerships. Therefore you can imagine, and as discussed by others during the conference, streamlined collaboration and traceability are crucial.
The now-famous MBE Diamond symbol illustrates the model-based information flows in the virtual world and the physical world based on the systems engineering approach. Like Katheryn Bell did in her session related to Global Collaboration, Jeff started explaining the importance of a common language and taxonomy needed if you want to standardize processes.
Zoom in on the Boeing MBE Taxonomy, you will discover the clarity it brings for the company.
I was not aware of the ISO 23247 standard concerning the Digital Twin framework for manufacturing, aiming to apply industry standards to the model-based definition of products and process planning. A standard certainly to follow as it brings standardization on top of existing standards.
As Jeff noted: A practical standard for implementation in a company of any size. In my opinion, mandatory for a sustainable, connected infrastructure.
Jeff presented the slide below, showing their standardization internally around federated platforms.
This slide resembles a lot the future platform vision I have been sharing since 2017 when discussing PLM's future at PLM conferences, when explaining the differences between Coordinated and Connected – see also my presentation here on Slideshare.
You can zoom in on the picture to see the similarities. For me, the differences were interesting to observe. In Jeff's diagram, the product lifecycle at the top indicates the platform of (central) interest during each lifecycle stage, suggesting a linear process again.
In reality, the flow of information through feedback loops will be there too.
The second exciting detail is that these federated architectures should be based on strong interoperability standards. Jeff is urging other companies, academics and vendors to invest and come to industry standards for Model-Based System Engineering practices.  The time is now to act on this domain.
It reminded me again of Marc Halpern's message mentioned in my previous post (part 1) that we should be worried about vendor alliances offering an integrated end-to-end data flow based on their solutions. This would lead to an immense vendor-lock in if these interfaces are not based on strong industry standards.
Therefore, don't watch from the sideline; it is the voice (and effort) of the companies that can drive standards.
Finally, during the Q&A part, Jeff made an interesting point explaining Boeing is making a serious investment, as you can see from their participation in all the action groups. They have made the long-term business case.
The team is confident that the business case for such an investment is firm and stable, however in such long-term investment without direct results, these projects might come under pressure when the business is under pressure.
The virtual fireside chat
The conference ended with a virtual fireside chat from which I picked up an interesting point that Marc Halpern was bringing in. Marc mentioned a survey Gartner has done with companies in fast-moving industries related to the benefits of PLM. Companies reported improvements in accuracy and product development. They did not see so much a reduced time to market or cost reduction. After analysis, Gartner believes the real issue is related to collaboration processes and supply chain practices. Here lead times did not change, nor the number of changes.
Marc believes that this topic will be really showing benefits in the future with cloud and connected suppliers. This reminded me of an article published by McKinsey called The case for digital reinvention. In this article, the authors indicated that only 2 % of the companies interview were investing in a digital supply chain. At the same time, the expected benefits in this area would have the most significant ROI.
The good news, there is consistency, and we know where to focus for early results.
Conclusion
It was a great conference as here we could see digital transformation in action (groups). Where vendor solutions often provide a sneaky preview of the future, we saw people working on creating the right foundations based on standards. My appreciation goes to all the active members in the CIMdata A&D action groups as they provide the groundwork for all of us – sooner or later.
Meanwhile, two weeks of a partial lockdown have passed here in the Netherlands, and we have at least another 3 weeks to go according to the Dutch government. The good thing in our country, decisions, and measures are made based on the advice of experts as we cannot rely on politicians as experts.
I realize that despite the discomfort for me, for many other people in other countries, it is a tragedy. My mental support to all of you, wherever you are.
So what has happened since Time to Think (and act differently)?
All Hands On Deck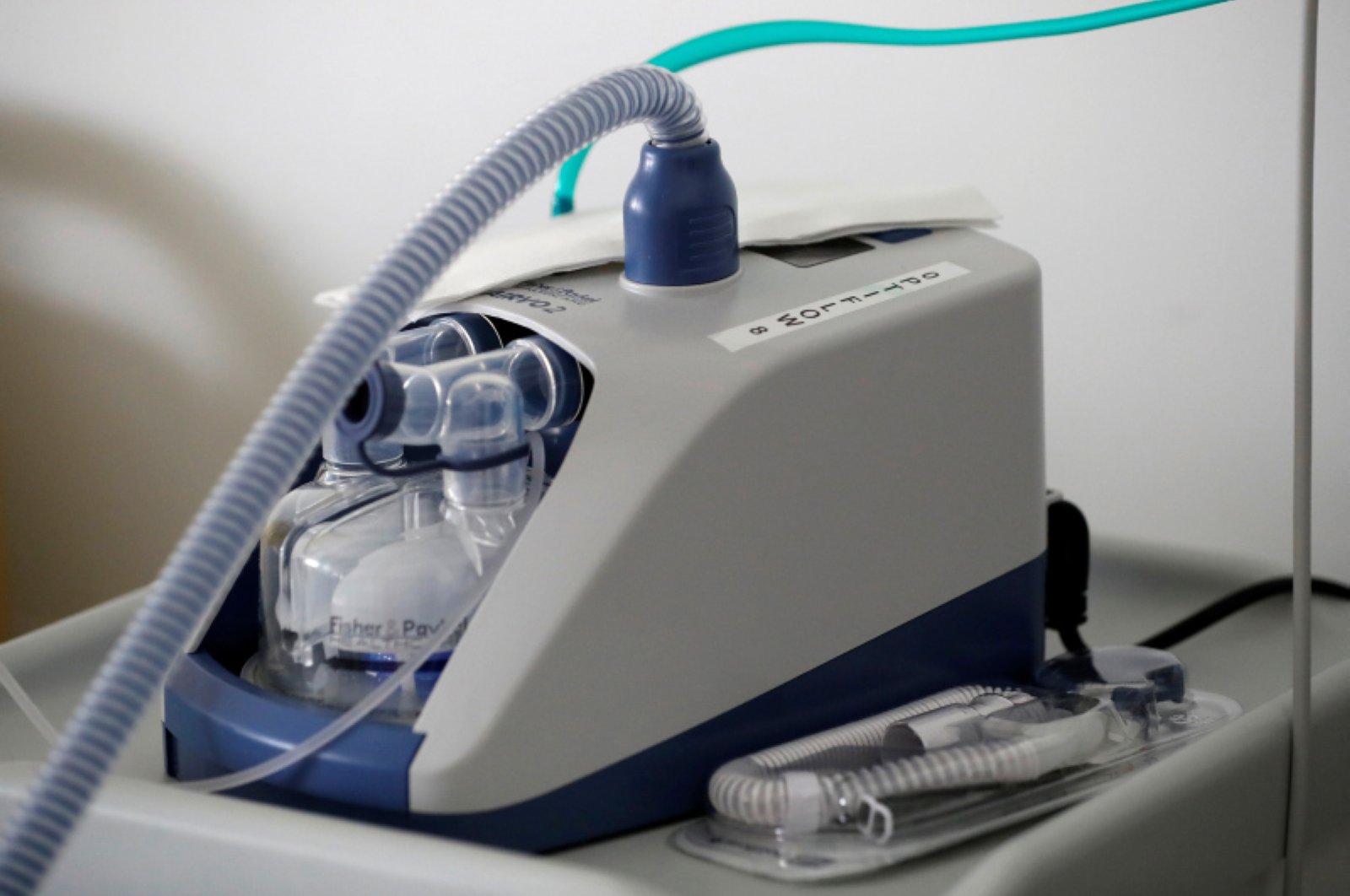 In the past two weeks, it has become clear that a global pandemic as this one requires an "All Hands On Deck" mentality to support the need for medical supplies and in particular respiration devices, so-called ventilators. Devices needed to save the lives of profoundly affected people. I have great respect for the "hands" that are doing the work in infectious environments.
Due to time pressure, innovative thinking is required to reach quick results in many countries. Companies and governmental organizations have created consortia to address the urgent need for ventilators. You will not see so much PR from these consortia as they are too busy doing the real work.
Still, you see from many of the commercial participants their marketing messages, why, and how they contribute to these activities.
One of the most promoted capabilities is PLM collaboration on the cloud as there is a need for real-time collaboration between people that are under lockdown. They have no time setting-up environments and learning new tools to use for collaboration.
For me, these are grand experiments, can a group of almost untrained people corporate fast in a new environment.
For sure, offering free cloud software, PLM, online CAD or 3D Printing, seems like a positive and compassionate gesture from these vendors. However, this is precisely the wrong perception in our PLM-world – the difficulty with PLM does not lie necessary in the tools.
It is about learning to collaborate outside your silo.
Instead of "wait till I am done" it should become "this is what I have so far – use it for your progress". This is a behavior change.
Do we have time for behavioral changes at this moment? Time will tell if the myth will become a reality so fast.
A lot of thinking
The past two weeks were weeks of thinking and talking a lot with PLM-interested persons along the globe using virtual meetings.
As long as the lockdowns will be there I keep on offering free of charge PLM coaching for individuals who want to understand the future of PLM.
Through all these calls, I really became THE VirtualDutchman in many of these meetings (thanks Jagan for the awareness).
I realized that there is a lot of value in virtual meetings, in particular with the video option on. Although I believe video works well when you had met before as most of my current meetings were with people, I have met before face-to-face. Hence, you know each other facial expressions already.
I am a big fan of face-to-face meetings as I learned in the past 20 years that despite all the technology and methodology issues, the human factor is essential. We are not rational people; we live and decide by emotions.
Still, I conclude that in the future, I could do with less travel, as I see the benefits from current virtual meetings.
Less face-to-face meetings will help me to work on a more sustainable future as I am aware of the impact flying has on the environment. Also, talking with other people, there is the notion that after the lockdowns, virtual conferencing might become more and more a best practice. Good for the climate, the environment, and time savings – bad for traditional industries like aircraft carriers, taxis, and hotels. I will not say 100 % goodbye but reduce.
A Virtual PLM conference!
I was extremely excited to participate in the upcoming PLM Innovation Forum (PLMIF) starting on April 28th, organized by TECHNIA. I have been visiting the event in the past a few times in Stockholm. It was a great place to meet many of the people from my network.
This time I am even more excited as the upcoming PLMIF will be a VIRTUAL conference with all the aspects of a real conference – read more about the conference here.
There will be an auditorium where lectures will be given, there are virtual booths, and it will be a place to network virtually. In my next post, I hope to zoom in on the conference.
Sustainability, a circular economy, and modern PLM should go together. Since 2014, these topics have been on the agenda of the joint CIMdata Roadmap/PDT conferences. Speakers like Amir Rashid KTH Sweden, Ken Webster Ellen MacArthur Foundation, and many others have been talking about the circular economy.
The Scandinavian mindset for an inclusive society for people and the environment for sure, has influenced the agenda. The links above lead to some better understanding of what is meant by a circular economy and a sustainable future, as also the short YouTube movie below:
The circular economy is crucial for a sustainable future. Therefore, I am looking forward to participating in the upcoming PLM Innovation Forum on April 28th, where it will be all about digitalization for sustainable product development and manufacturing. Hopefully, with the right balance towards the WHY-side of our brain, not so much about WHAT.
You are welcomed to register for free here: the virtual PLM Innovation Forum – we might meet there (virtually).
The PLM Green Alliance
The PLM Green Alliance had been announced some months ago, started by Rich McFall and supported by  Bjorn Fidjeland,  Oleg Shilovitsky, and me.
It was the first step to proactively bringing people together to discuss topics like reducing our carbon footprint, sharing and brainstorming about innovations that will lead to a sustainable future for ourselves and our children, grand-grand-children. The idea behind the PLM Green Alliance is that a proactive approach is much cheaper in the long term as we can still evaluate and discuss options.
This brings me back to the All hands On Deck approach we currently use for fighting the COVID-19 virus.
In a crisis mode, the damage to the people and the economy is severe. Besides, in a crisis mode, a lot of errors will be made, but don't blame or joke about these people that are trying. Without failure, there is no learning.
We are in a potential time of disruption as the image shows below, but we do not have the complete answers for the future
Think about how you could pro-actively work on a sustainable future for all of us. This will be my personal target, combined with explaining and coaching companies related to topics of modern PLM, during the current lockdown and hopefully long after. The PLM Green Alliance is eager to learn from you and your companies where they are contributing to a more sustainable and greener future.
Do not feel your contribution is not needed, as according to research done by the Carr Center's Erica Chenoweth: The '3.5% rule': How a small minority can change the world. It could be an encouragement to act instead of watching who will determine your future.
Conclusion
While learning to live in a virtual world, we might be realizing that the current crisis is an opportunity to switch faster to a more sustainable and inclusive society. For PLM moving to data-driven, cloud-based environments, using a Model-Based approach along the whole lifecycle, is a path to reduce friction when delivering innovations. From years to weeks? Something we wished to have today already. Stay safe!

This post is based on a mix of interactions I had the last two weeks in my network, mainly on LinkedIn.  First, I enjoyed the discussion that started around Yoann Maingon post: Thoughts about PLM Business models. Yoann is quite seasoned in PLM, as you can see from his LinkedIn profile, and we have had interesting discussions in the past, and recently about a new PLM-system, he is developing Ganister PLM, based on a flexible Graph database.
Perhaps in that context, Yoann was exploring the various business models. Do you pay for the software (and maintenance), do you pay through subscription, what about a modular approach or a full license for all the functionality? All these questions made me think about the various business models that I encountered and how hard it is for a customer to choose the optimal solution.  And is the space for a new type of PLM? Is there space for free PLM? Some of my thoughts here:
PLM vendors need to be profitable
One of the most essential points to consider is that whatever PLM solution you are aiming to buy, make sure that your PLM vendor has a profitable business model. As once you started with a PLM solution, it is your company's IP that will be stored in this environment, and you do not want to change every few years your PLM system. Switching PLM systems would be affordable if the PLM system would store their data in a standard format – I will share a more in-depth link under PLM and standards.
For the moment, you cannot state PLM vendors endorse standards. None of the real PLM vendors have a standardized data model, perhaps closest to standards are Eurostep, who have based that ShareAspace solution on top of the PLCS (ISO 10303) standard. However, ShareAspace is more positioned as a type of middleware, connecting between OEMs/Owner/Operators and their suppliers to benefit for standardized connectivity.
Coming back to the statement, PLM Vendors need to be profitable to provide a guarantee for the future of your company's data is the first step. The major PLM Vendors are now profitable as during a consolidation phase starting 15 years ago, a lot of non-profitable PLM Vendors disappeared. Matrix One, Agile, Eigner & Partner PLM are the best-known companies that were bought for either their technology or market share. In that context, you might also look at OnShape.
Would they be profitable as a separate company, or would investors give up? To survive, you need to be profitable, so giving software away for free is not a good sign (see the software for free paragraph) as a company needs continuity.
PLM startups
In the past 10 years, I have seen and evaluated several new PLM companies. All of them did not really change the PLM paradigm, most of them were still focusing on being an engineering collaboration tools. Several of these companies have in their visionary statement that they are going to be the "Excel killer." We all know Excel has the best user interface and capabilities to manipulate a collection of metadata.
Very popular is the BOM in Excel, extracted from the CAD-system (no need for an "expensive" PDM or PLM) or BOM used to share with suppliers and stakeholders (ERP is too rigid, purchasing does not work with PDM).
The challenge I see here is that these startups do not bring real new value. The cost of manipulating Excels is a hidden cost, and companies relying on Excel communication are the type of companies that do not have a strategic point of view. This is typical for Small and Medium businesses where execution ("let's do it") gets all the attention.
PLM startups often collect investor's money because they promise to kill Excel, but is Excel the real problem? Modern PLM is about data sharing, which is an attitude change, not necessarily a technology change from Excel tables to (cloud) shared tables. However, will one of these "new Excel killers" PLMs be disruptive? I don't think so.
PLM disruption?
A week ago, I read an interview with Clayton Christensen (thanks Hakan Karden), which I shared on LinkedIn a week ago. Clayton Christensen is the father of the Disruptive Innovation theory, and I have cited him several times in my blogs. His theory is, in my opinion, fundamental to understand how traditional businesses can be disrupted. The interview took place shortly before he died at the age of 67. He died due to complications caused by leukemia.
A favorite part of this interview is, where he restates what is really Disruptive Innovation as we often talk about disruption without understanding the context, just echoing other people:
Christensen: Disruptive innovation describes a process by which a product or service powered by a technology enabler initially takes root in simple applications at the low end of a market — typically by being less expensive and more accessible — and then relentlessly moves upmarket, eventually displacing established competitors. Disruptive innovations are not breakthrough innovations or "ambitious upstarts" that dramatically alter how business is done but, rather, consist of products and services that are simple, accessible, and affordable. These products and services often appear modest at their outset but over time have the potential to transform an industry.
Many of the PLM startups dream and position themselves as the new disruptor.  Will they succeed? I do not believe so if they only focus on replacing Excel, there is a different paradigm needed. Voice control and analysis perhaps ("Hey PLM if I change Part XYZ what will be affected")?
This would be disruptive and open new options. I think PLM startups should focus here if they want my investment money.
PLM for free?
There are some voices that PLM should be free in an analogy to software management and collaboration tools. There are so many open-source software management tools, why not using them for PLM? I think there are two issues here:
PLM data is not like software data. A lot of PLM data is based on design models (3D CAD / Simulation), which is different from software. Designs are often not that modular as software for various reasons. Companies want to be modular in their products, but do they have the time and resources to reinvent their existing product. For software, these costs are so much lower as it is only a brain exercise. For hardware, the impact is significant. Bringing me to the second point.
The cost of change for hardware is entirely different compared to software. Changing software does not have an impact on existing stock or suppliers and, therefore, can be implemented once tested for its purpose. A hardware change impacts the existing production process. First, use the old parts before introducing the change, or do we accept the (costs) of scrap. Is our supply chain, or are our production tools ready to deliver continuity for the new version? Hardware changes are costly, and you want to avoid them. Software changes are cheap, therefore design your products to be configurable based on software (For example Tesla's software controlling the features to be allowed)
Now imagine, with enough funding, you could provide a PLM for free.  Because of ease of deployment, this would be very likely a cloud offering, easy and scalable. However, all your IP is in that cloud too, and let's imagine that the cloud is safer than on-premise, so it does not matter in which country your data is hosted (does it ?).
Next, the "free" PLM provider starts asking a small service fee after five years, as the promised ROI on the model hasn't delivered enough value for the shareholders, they become anxious. Of course, you do not like to pay the fee. However, where is your data, and what happens when you do not pay?
If the PLM provider switches you off, you are without your IP. If you ask the PLM provider to provide your data, what will you get? A blob of XML-files, anything you can use?
In general, this is a challenge for all cloud solutions.
What if you want to stop your subscription?
What is the allowed Exit-strategy?
Here I believe customers should ask for clarity, and perhaps these questions will lead to a renewed understanding that we need standards.
PLM and standards
We had a vivid discussion in the blogging community in September last year. You can read more related to this topic in my post: PLM and the need for standards which describes the aspects of lock-in and needs for openness.
Finally, a remark related to the PLM-acronym. Another interesting discussion started around Joe Barkai's post: Why I do not do PLM . Read the comments and the various viewpoint on PLM here. It is clear that the word PLM unites us all; however, the interpretation is different.
If someone in the street asks me what is your profession, I never mention I do PLM. I say: "I assist mainly manufacturing companies in redesigning their business processes using best practices and modern digital technologies". The focus is on the business value, not on the ultimate definition of PLM
Conclusion
There are many business aspects related to PLM to consider. Yoann Maingon's post started the thinking process, and we ended up with the PLM-definition. It all illustrates that being involved in PLM is never a boring journey. I am curious to learn about your journey and where we meet.
To avoid that software geeks are getting curious about the title – in this context, ALM means Asset Lifecycle Management. In 2008 I was active for SmarTeam to promote PLM concepts relevant for Asset Lifecycle Management. The focus was on PLM being complementary to asset operation management (EAM Enterprise Asset Management and MRO – Maintenance Repair and Overhaul).
This topic has become actual for me in the past two months, having discussed and seen (PDT) the concepts of a model-based approach for assets and constructions. PLM, ALM, and BIM converge conceptually. Every year I give a one-day update from the field for students doing a master for PLM & BIM on top of their engineering/architectural background. Five years ago, there was no mentioning of BIM, now the ratio of BIM-oriented students has become significant. For me it is always great to see young students willing to learn PLM or BIM on top of their own skillset. Read more about this particular Master class in French when you click on the logo to the left.
In 2012 I started to explain PLM benefits to EPC companies (Engineering Procurement Construction), targeting a more profitable and efficient delivery of their constructions (oil platform, plant, building, infrastructure). The simplified reasoning behind using PLM was related to a more efficient and quality of multidisciplinary collaboration, reducing costly fixes during construction, and smoothening the intensive process of data handover.
More and more in the process industry, standards, like ISO 15926 (Process Industry) and ISO 19650 (BIM – mainly in the UK), became crucial.  At that time, it was difficult to convince companies to focus on the horizontal-integrated process instead of dedicated, disconnected tools. Meanwhile, this has changed, thanks to the Digital Twin hype. Let's have a look.
PLM and ALM
The initial value for using PLM concepts complementary to MRO systems came from the fact that MRO systems are mainly focusing on plant operations. You could compare these systems with ERP systems for manufacturing companies, focusing execution and continuous operation. Scheduled maintenance and inspections are also driven by the MRO system. Typical MRO systems are Maximo and SAP PM. PLM could deliver configuration management, linking the design intent to the physical implementation. Therefore provide higher data quality, visibility, and traceability of the asset history.
In 2010, I shared these concepts in two posts: Asset Lifecycle Management using a PLM-system and PLM for Asset Lifecycle Management and Asset Development based on lessons learned with some (nuclear) plant owner/operators. They started to discover the need for configuration management to ensure data quality for operations. In 2010-2014 the business case using PLM complementary to MRO was data quality and therefore reduced down-time when executing large maintenance programs (dependencies between the individual projects were not visible without PLM)
In MRO-systems, like in ERP-systems, the data for execution is based on information coming from various engineering sources – specifications, PFDs, P&IDs.  Questions owner/operators ask themselves are:
What are the designed operational settings?
Are the asset parameters currently running as designed?
What is the optimized maintenance period?
Can we stretch maintenance intervals?
Can we reduce inspections?
Can we reduce downtime for maintenance and overhaul?
What about predictive maintenance?
Most of these questions are answered by experts that use their tacit knowledge and experience to give the best so far answers. And when the answers were wrong, they were accepted as new learning points. Next time we won't make this mistake, and the experts become even more knowledgeable.
Now, these questions could be answered if you can model your asset in a virtual environment. In the virtual world, you would use simulation models, logical models, and 3D Models to describe the asset. This is where Model-Based Systems Engineering practices are used. However, these models need to be calibrated based on reality. And that is where IoT and Asset Operation Monitoring comes in connecting physical behavior with virtual predicted behavior. You can read more about this relationship in my post: Will MBSE the new PLM instead of IoT?

PLM and BIM
In 2014 when I started to discuss PLM concepts with EPC-companies (Engineering, Procurement, and Construction), mainly in the Oil & Gas industry. Here excellent asset development tools (AVEVA, Intergraph, Bentley) are the standard, and as the purpose of an EPC company is to deliver a plant or platform. Each software tool has its purpose and there is no lifecycle strategy.  The value PLM could bring was providing a program overview (complementary with Primavera), standardization, multidisciplinary coordination and visibility across projects to capture knowledge.
Most of the time, the EPC companies did not see the value of optimizing themselves as this was accepted in the process. Even while their productivity and cost due to poor quality (fixing during construction /commissioning) were absurd (10-20 % of the project budget). Cultural change – think longer instead of fix later – was hard to explain. In the end, the EPC was not responsible for operations, so why bother that much?
My blog posts: PLM for all Industries and 2014 – the year that the construction industry did not discover PLM illustrate the challenge at that time. None of the EPCs and construction companies had the, that improving collaboration based on information-continuity (not data-driven yet) could bring the significant benefits, despite their relatively low-profit margin (1- 3 % is considered excellent). Breaking the silos is too.
Two recent trends, however, changed the status quo that existed.
First of all, more and more, the owner/operator does not want to be responsible for the maintenance and operations of the asset. The typical EPC-companies now became DBO-companies (Design Build and Operate), this requires lifecycle thinking for these companies as most of the costs of an asset are during its maintenance and operation phase.
Advanced Thinking (read: (Model-Based) Systems Engineering) can help these companies to shift their focus on a more sustainable design of the asset for the future and get rewarded for that. In the old EPC-model, the target was "just" to deliver as specified.
A second significant trend is the availability of cloud infrastructure for the construction world. A cloud infrastructure does not require considerable investment for the stakeholders in a construction project. By introducing BIM in a common data environment (CDE), a comparable infrastructure to PLM is created and likely the Maintenance-and-Operatie stakeholder is eager to have the full virtual definition here for the future.
Read more about BIM and CDE for example, here: CDE – strategic BIM process tool.
Of course, technology and standards are there to collaborate. Now it is up to the stakeholders involved to develop new skills for collaboration (learn or hire) and implement them through new ways of working. A learning process can never be pushed by a big-bang, so make sure your company operates in two modes while learning.
As I mentioned the Maintenance-and-Operate stakeholders or in traditional cases, the Owner/Operators are incredibly interested in a well-defined virtual model of the asset. This allows them to analyze and simulate the implementation of fixes and enhancements for the future with an optimum result. Again we are talking about a digital twin of the asset here
Conclusion
Even though the digital twin is on the top of the Gartner Hype cycle, it has become already a vital principle to implement in particular for substantial, critical assets. As these precious assets, minor inefficiencies in data continuity can still be afforded to learn. From the moment companies have established a digital continuity between their virtual and physical assets, the concept for Digital Twin can also be profitable (and required) for other industries. In particular when these companies want to deliver their products as a service.

Note: I have been talking this year a lot about the challenges of digital transformation applied to PLM in particular. During PI PLMx London 2020 on February 3 and 4, I will lead a Think Thank session related to the challenge of connecting your PLM transformation to your executives' vision (and budget). See you there ?