First of all, thank you for the overwhelming response to the survey that I promoted last week: PLM 2021– your goals? It gave me enough inspiration and content to fill the upcoming months.
The first question of the survey was dealing with complementary practices or systems related to a traditional PLM-infrastructure.
As you can see, most of you are curious about Digital Twin management 68 % (it is hype). Second best are Configuration Management, Product Configuration Management and Supplier Collaboration Management, all with 58% of the votes. Click on the image to see the details. Note: you could vote for more than one topic.
Product Configuration Management
Therefore, I am happy to share this blog space with Configit's CTO, Henrik Hulgaard. Configit is a company specialized in Product Configuration Management, or as they call it, Configuration Lifecycle Management (CLM).
Recently Henrik wrote an interesting article on LinkedIn: How to achieve End-To-End Configuration. A question that I heard several times from my clients. How to align the selling and delivery of configurable products, including sales, engineering and manufacturing?
Configit – the company / the mission
Henrik, thanks for helping me explaining the complementary value of end-to-end Product Configuration Management to traditional PLM systems. First of all, can you give a short introduction to Configit as a company and the unique value you are offering to your clients?
Hi Jos, thank you for having me. Configit has worked with configuration challenges for the last 20 years. We are approximately 200 people and have offices in Denmark, Germany, India, and in the US (Atlanta and Detroit) and work with some of the world's largest manufacturing companies.
We are founded on patented technology, called Virtual Tabulation. The YouTube movie below explains the term Virtual Tabulation.

Virtual Tabulation compiles EVERY possible configuration scenario and then compresses that data into a very small file so that it can be used by everyone in your team.
Virtual Tabulations enables important capabilities such as:
Consolidation of all configuration data, both Engineering and Sales related, into single-source-of-truth.
Effortless maintenance of complicated rule data.
Fast and error-free configuration engine that provides perfect guidance to the customer across multiple platforms and channels..
As the only vendor, Configit provides a configuration platform that fully supports end-to-end configuration processes, from early design and engineering, over sales and manufacturing to support and service configurable products.
This is what we understand by Configuration Lifecycle Management (CLM).
Why Configuration Lifecycle Management?
You have introduced the term Configuration Lifecycle Management – another TLA (Three Letter Acronym) and easy pronounce. However, why would a company being interested to implement Configuration Lifecycle Management (CLM)?
CLM is a way to break down the siloed systems traditionally found in manufacturing companies where products are defined in a PLM system, sold using a CRM/CPQ system, manufactured using an ERP system and serviced by typically ad-hoc and home-grown systems. A CLM system feeds these existing systems with an aligned and consistent view of what variants of a configurable product is available.
Organizations obtain several benefits when aligning across functions on what product variants it offers:
Engineering: faster time-to-market, optimized variability, and the assurance to only engineer products that are sold
Sales: reducing errors, making sure that what gets quoted is accurate, and reducing the time to close the deal. The configurator provides current, up-to-date, and accurate information.
Manufacturing: reducing errors and production stoppages due to miss-builds
Service: accurate information about the product's configuration. The service technician knows precisely what capabilities to expect on the particular product to be serviced.
For example, one of our customers experienced a 95% reduction in the time – from a year to two weeks – it took them to create the configuration models needed to build and sell their products. This reduction meant a significant reduction in time to market and allowed additional product lines to be introduced.
CLM for everybody?
I can imagine that companies with products that are organized for mass-production still wanting to have the mindset of being as flexible as possible on the sales side. What type of companies would benefit the most from a CLM approach?
Any company that offers customized or configurable products or services will need to ensure that what is engineered is aligned with what is sold and serviced. Our customers typically have relatively high complexity with hundreds to thousands of configuration parameters.
CLM is not just for automotive companies that have high volume and high complexity. Many of our customers are in industrial components and machinery, offering complex systems and services. A couple of examples: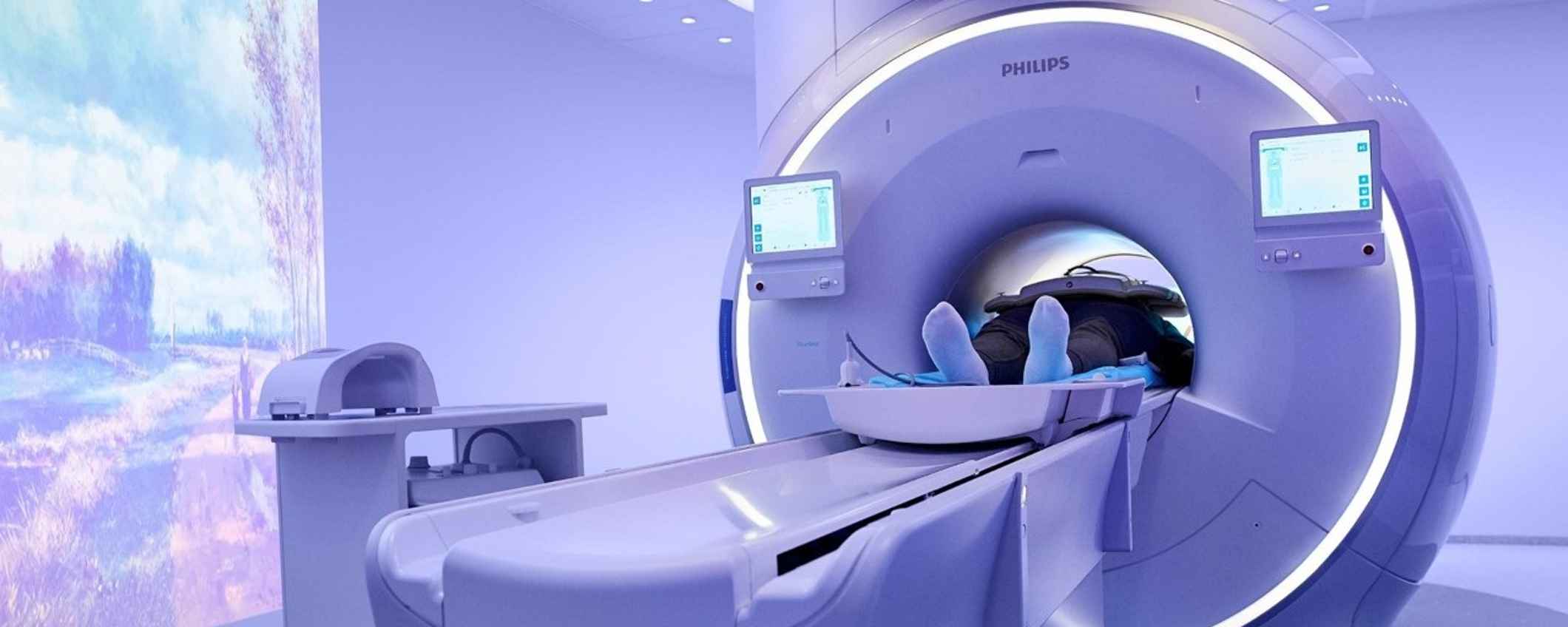 Philips Healthcare sells advanced scanners to hospitals and uses CLM to ensure that what is sold is aligned with what can be offered. They also would like to move to sell scanners as a service where the hospital may pay per MR scan.
Thyssenkrupp Elevators sell elevators that are highly customizable based on the needs and environment. The engineering rules start in the CAD environment. They are combined with commercial rules to provide guidance to the customer about valid options.
CLM and Digital Transformation
For me, CLM is an excellent example of what modern, digital enterprises need to do. Having product data available along the whole lifecycle to make real-time decisions. CLM is a connecting layer that allows companies to break the siloes between marketing, sales, engineering and operations. At C-level get excited by that idea as I can see the business value.
Now, what would you recommend realizing this idea?
The first step is to move away from talking about parts and instead talk about features when communicating about product capabilities.
This requires that an organization establishes a common feature "language" (sometimes this is called a master feature dictionary) that is shared across the different functions.
As the feature codes are essential in the communication between the functions, the creation and updating of the feature language must be carefully managed by putting people and processes in place to manage them.
The next step is typically to make information about valid configurations available in a central place, sometimes referred to as the single source of truth for configuration.
We offer services to expose this information and integrate it into existing enterprise systems such as PLM, ERP and CRM/CPQ. The configuration models may still be maintained in legacy systems. Still, they are imported and brought together in the CLM system.
Once consuming systems all share a single configuration engine, the organization may move on to improve on the rule authoring and replace the existing legacy rule authoring applications found in PLM and ERP systems with more modern applications such as Configit Ace.
As can be seen from above, these steps all go across the functional silos. Thus, it is essential that the CLM journey has top-level management support, typically from the CIO.
COVID-19?
Related to COVID-19, I believe companies realized that they had to reconsider their supply chains due to limiting dependencies on critical suppliers. Is this an area where Configit would contribute too?
The digital transformation that many manufacturing companies have worked on for years clearly has been accelerated by the COVID-19 situation, and indeed they might now start to encode information about the critical suppliers in the rules.
We have seen this happening in 2011 with the tsunami in Japan when suddenly supplier could not provide certain parts anymore. The organization then has to quickly adapt the rules so that the options requiring those parts are no longer available to order.
Therefore, the CLM vision also includes suppliers as configuration knowledge has to be shared across organizations to ensure that what is ordered also can be delivered.
Learning more?
It is clear that CLM is a complementary layer to standard PLM-infrastructures and complementary to CRM and ERP. A great example of what is possible in a modern, digital enterprise. Where can readers find more information?
Configit offers several resources on Configuration Lifecycle Management on our website, including our blog, webinars and YouTube videos, e.g., Tech Chat on Manufacturing and Configuration Lifecycle Management (CLM)
Besides these continuous growing resources, there is the whitepaper "Accelerating Digital Transformation in Manufacturing with Configuration Lifecycle Management (CLM)" available here among other whitepapers.
What I have learned
Configuration Lifecycle Management is relevant for companies that want to streamline their business functions, i.e., sales, engineering, manufacturing, and service. CLM will reduce the number of iterations in the process, reduce costly fixing when trying to align to customer demands, and ultimately create more service offerings by knowing customer existing configurations.
The technology to implement CLM is there. Configit has shown in various industries, it is possible. It is an example of adding value on top of a digital information infrastructure (CRM, PLM, and ERP)
The challenge will be on aligning the different functions to agree and align on one standard configuration authority. Therefore, responsibility should lie at the top-level of an organization, likely the modern CIO or CDO.
I was glad to learn that Henrik stated:


"The first step is to move away from talking about parts and instead talk about features when communicating about product capabilities".


A topic I will discuss soon when talking about Product & Portfolio Management with PLM.
Conclusion
It was a pleasure to work with Configit, in particular, Henrik Hulgaard, learning more about Configuration Lifecycle Management or whatever you may name it. More important, I hope you find this post insightful for your understanding if and where it applies to your business.
Always feel free to ask more questions related to the complimentary value of PLM and Product Configuration Management(CLM)