Tag Archive
You are currently browsing the tag archive for the 'virtual conference' tag.
October 4, 2020 in Blocking change, Change, Configuration Management, Education, Observations, PDM, PLM, Social Media | Tags: BOM, Configuration Management, Digital PLM, digital thread, PLM evolution, virtual conference | 1 comment
On March 22 this year, I wrote Time to Think (and act differently) in de middle of a changing world. We were entering a lockdown in the Netherlands due to the COVID-19 virus. As it was such a disruptive change, it was an opportunity to adapt their current ways of working.
The reason for that post was my experience when discussing PLM-initiatives with companies. Often they have no time to sit down, discuss and plan their PLM targets as needed. Crucial people are too busy, leading to an implementation of a system that, in the best case, creates (some) benefits.
The well-known cartoon says it all. We are often too busy doing business as usual, making us feel comfortable. Only when it is too late, people are forced to act.  As the second COVID-19 wave seems to start in the Netherlands, I want to look back on what has happened so far in my eco-system.
Virtual Conferences
As people could not travel anymore, traditional PLM-conferences could not be organized anymore. What was going to be the new future for conferences? TECHNIA, apparently clairvoyant, organized their virtual PLM Innovation Forum as one of the first, end of April.
A more sustainable type of PLM-conference was already a part of their plans, given the carbon footprint a traditional conference induces.  The virtual conference showed that being prepared for a virtual conference pays off during a pandemic with over 1000 participants.
Being first does not always mean being the best,  as we have to learn. While preparing my session for the conference, I felt the same excitement as for a traditional conference. You can read about my initial experience here: The weekend after the PLM Innovation Forum.
Some weeks later, having attended some other virtual conferences, I realized that some points should be addressed/solved:
Video conferencing is a must – without seeing people talking, it becomes a podcast.
Do not plan long conference days. It is hard to sit behind a screen for a full day. A condensed program makes it easier to attend.
Virtual conferences mean that they can be attended live from almost all around the globe. Therefore, finding the right timeslots is crucial for the audience – combined with the previous point – shorter programs.
Playing prerecorded sessions without a Q&A session should be avoided. It does not add value.
A conference is about networking and discussion – I have not seen a solution for this yet. Fifty percent of the conference value for me comes from face-to-face discussions and coffee meetings. A virtual conference needs to have private chat opportunities between attendees.
In the last quarter of this year, I will present at several merely local conferences, sometimes a mix between "live" with a limited number of attendees, if it will be allowed.
And then there is the upcoming PLM Road Map & PDT Fall 2020 (virtual) conference on 17-18-19 November.
This conference has always been my favorite conference thanks to its continued focus on sharing experiences, most of the time, based on industry standards. We discuss topics and learn from each other. See my previous posts: The weekend after 2019 Day 1, 2019 Day 2, 2018 Day 1, 2018 Day2, 2017 Day 1, 2017 Day 2, etc.
The theme Digital Thread—the PLM Professionals' Path to Delivering Innovation, Efficiency, and Quality has nothing to do with marketing. You can have a look at the full schedule here. Although there is a lot of buzz around Digital Thread, presenters discuss the reality and their plans
Later in this post, see the paragraph Digital Thread is not a BOM, I will elaborate on this theme.
Getting tired?
I discovered I am getting tired as I am missing face-to-face interaction with people. Working from home, having video calls, is probably a very sustainable way of working.  However, non-planned social interaction, meeting each other at the coffee machine, or during the breaks at a conference or workshop, is also crucial for informal interaction.
Apparently, several others in my eco-system are struggling too. I noticed a tsunami of webinars and blog posts where many of them were an attempt to be noticed. Probably the same reason: traditionally businesses have stalled. And it is all about Digital Transformation and SaaS at this moment. Meaningless if there is no interaction.
In this context, I liked Jan Bosch's statement in his article: Does data-driven decision-making make you boring? An article not directly addressing the PLM-market; however, there is a lot of overlap related to people's reluctance to imagine a different future.
My favorite quote:
 I still meet people that continue to express beliefs about the world, their industry, their customers or their own performance that simply aren't true. Although some, like Steve Jobs, were known for their "reality distortion field," for virtually all of us, just wishing for something to be true doesn't make it so. As William Edwards Deming famously said: in God we trust; all others must bring data.
I fully concur with this statement and always get suspicious when someone claims the truth.
Still, there are some diamonds.
I enjoyed all episodes from Minerva PLM TV – Jennifer Moore started these series in the early COVID19-days (coincidence?). She was able to have a collection of interviews with known and less-known people in the PLM-domain. As most of them were vendor-independent, these episodes are a great resource to get educated.
The last episode with Angela Ippisch illustrates how often PLM in companies depends on a few enthusiastic persons, who have the energy to educate themselves. Angela mentions there is a lot of information on the internet; the challenge is to separate the useful information from marketing.
I have been publishing the past five months a series of posts under the joint theme learning from the past to understand the future. In these posts, I explained the evolution from PDM to PLM, resulting in the current item-centric approach with an EBOM, MBOM, and SBOM.
On purpose, one post per every two weeks – to avoid information overflow. Looking back, it took more posts than expected, and they are an illustration of the many different angles there are in the PLM domain – not a single truth.
Digital Thread is not a BOM
I want to address this point because I realized that in the whole blogging world there appear to be two worlds when discussing PLM terminology. Oleg Shilovitsky, CEO@OpenBOM, claims that Digital Thread and Digital Twin topics are just fancy marketing terms. I was even more surprised to read his post: 3 Reasons Why You Should Avoid Using The Word "Model" In PLM. Read the comments and discussion in these posts (if LinkedIn allows you to navigate)
Oleg's posts have for me most of the time, always something to discuss. I would be happier if other people with different backgrounds would participate in these discussions too – A "Like" is not a discussion. The risk in a virtual world is that it becomes a person-to-person debate, and we have seen the damage such debates can do for an entire community.
In the discussion we had related to Digital Thread and BOM, I realized that when we talk about traditional products, the BOM and the Digital Thread might be the same. This is how we historically released products to the market. Once produced, there were no more changes. In these situations, you could state a PLM-backbone based on BOM-structures/views, the EBOM, MBOM, and SBOM provide a Digital Thread.
The different interpretation comes when talking about products that contain software defining its behavior. Like a computer, the operating system can be updated on the fly; meanwhile, the mechanical system remains the same. To specify and certify the behavior of the computer, we cannot rely on the BOM anymore.
Having software in the BOM and revise the BOM every time there is a software change is a mission impossible. A mistake suggested ten years ago when we started to realize the different release cycles of hardware and software. Still, it is all about the traceability of all information related to a product along its whole lifecycle.
In a connected environment, we need to manage relationships between the BOM and relations to other artifacts. Managing these relations in a connected environment is what I would call the Digital Thread – a layer above PLM. While writing this post, I saw Matthias Ahrens' post stating the same (click on the image to see the post)
When we discuss managing all the relations, we touch the domain of Configuration Management.  Martijn Dullaart/Martin Haket's picture shares the same mindset – here, CM is the overlapping layer.
However, in their diagram, it is not a system picture; the different systems do not need to be connected. Configuration Management is the discipline that maintains the correct definition of every product – CM maintains the Thread. When it becomes connected, it is a Digital Thread.
As I have reached my 1500 words, I will not zoom in on the PLM and Model discussion – build your opinion yourself. We have to realize that the word Model always requires a context. Perhaps many of us coming from the traditional PDM/PLM world (managing CAD data) think about CAD models. As I studied physics before even touching CAD, I grew up with a different connotation
Lars Taxén's comment in this discussion perhaps says it all (click on the image to read it). If you want to learn and discuss more about the Digital Thread and Models, register for the PLM Roadmap & PDT2020 event as many of the sessions are in this context (and not about 3D CAD).
Conclusion
I noticed I am getting tired of all the information streams crying for my attention and look forward to real social discussions, not broadcasted. Time to think differently requires such discussion, and feel free to contact me if you want to reflect on your thoughts. My next action will be a new series named Painting the future to stay motivated. (As we understand the past).
May 3, 2020 in Digital enterprise, Education, Green Development, Innovation, Platform, PLM, Product Innovation, Social Media | Tags: Business Change, Culture change, Digital Enterprise, Innovation, Virtual, virtual conference | 1 comment
I usually write a post after participating in a PLM conference. Last week, I participated in TECHNIA's PLM Innovation Forum, which was a 100 % virtual event with over 1500 registered participants from 58 countries. These numbers show the power of a virtual conference during these difficult times. It is an excellent option for a sustainable future – less travel to be there.
The additional beauty of this event is that, although the live sessions are over, all the content will be available until May 31st. You can still join!

It was (and is) a well-organized and massive event with over 70 sessions; the majority pre-recorded. As you can imagine 70 live sessions in two days would be too massive to grasp. Today the Friday after the event, I have been watching other sessions that have my interest, and it felt like another conference day.
TECHNIA, globally the largest Dassault Systèmes (DS)  implementer after DS themselves as Jonas Geyer, Technia's CEO,  mentioned in his introduction speech, illustrated the breadth of their industry and technology skills complementary or based on the 3DEXPERIENCE platform.
TECHNIA was supported by Dassault Systèmes Execs and subject experts. In addition, a larger group of companies and interest groups supported the conference, even our humble PLM Green Alliance as you can see in the image above.
I followed the full two live days in real-time, meanwhile man sitting in my virtual booth to chat with virtual visitors. To my surprise, the anxiety during the conference felt like a physical conference – you get energized.
The positive point for me,  no finger food or a standing lunch and decent coffee when needed. The point to enhance and learn for this type of event, is to make the booth a little more human – perhaps supported by video?
At the end,  a great event, and if you are interested in the Dassault Systèmes/TECHNIA combined offering, supported by customer stories, take the chance till the end of May to register and browse the rich content.
Now I will share some of my picks from the live event. Another post will come based on my additional discoveries and networking discussions.
The B.CONNECT project
Fabien Hoefer and Philip Haller both from B.Braun, a medical device, and pharmaceutical company, with a wide range of products.  Their massive PLM-project, approx. sixty persons involved was driven by the fact that every product has a lot of related data stored in different silos that it becomes impossible to have the correct understanding and status and to maintain it for the product and service lifecycle, on average, 10 – 15 years.
Their target is a real PLM-platform implementation connecting the people, the processes, data, and systems. Their aim is really about the "connected" approach, a characteristic of a digital company.
As you can still watch the presentation, look at the following topics discussed:
focus on product archetypes instead of division (portfolio management)
data templates based on classification, global and specific data sets (data governance)
the need to have a Master Data Management in place (data governance)
the unique product identifier (remember the FFF-discussion in my blog)
data-driven documentation (a perfect example of a digital PLM implementation)
platform strategy (one application for one capability in a heterogeneous systems environment)
Ownership of the PLM implementation at board level (it is not an engineering tool)
in the Q&A – the mix of waterfall & agile – the hybrid approach (as in the medical world the validation of the system is required – a point we missed in the SmarTeam FDA toolkit – validation of a system is needed when the system/processes change)
In the Q&A session, it was clear that the big elephant in the room, the migration, has been identified, but no answers yet. See my presentation to understand the reference to the elephant.  I am curious about B. Braun's approach, given my experience with PLM digital transformations. Will it be entirely digital or hybrid.
Looking forward to learning more from Fabien or Philip.
Business drivers for Sustainable Manufacturing
This session, presented by Hannes Lindfred from TECHNIA, was one of my favorite presentations,  as it links tightly to what we want to achieve with the PLM Green Alliance.
The subtitle of the presentation says it all: "How PLM can support Supply chain transparency, Circular economy, and System oriented product development".
In a relaxed and entertaining manner, he explained the concepts and the needs of a circular economy, combined with examples from reality. In particular, I liked his closing statement linking the potential of digitization, modern PLM, and the circular economy. We have to learn to think and act circular. Highly recommended to watch!
Leading PLM Trends & Potential Disruptors
A PLM conference would not be a PLM-conference if Peter Bilello from CIMdata would not be speaking. We share a lot of insights related to digital transformation and the understanding it requires the involvement of PLM. However, it is not the traditional PLM that is needed.
PLM needs to be rethought, think about the concept of a Product Innovation Platform. A digital platform is required if we want end-to-end digitalization; otherwise, we keep working in optimized silos.
Peter shared some survey results (see below) from early this year. It illustrates that most companies currently invest in traditional PDM aspects. Restating the need for our PLM communities to learn and educate and rethink aspects of PLM and learn to communicate them.
Remarkably similar to some of the aspects I explained in my: From Coordinated to Connected presentations. Changing to data, changing workforce, changing processes meaning systems thinking. Another plea for everyone to invest in learning. See his concluding remarks:
The closing Q&A session was interesting, addressing additive manufacturing, the graph database, and potential PLM disruptors coming from outside the traditional PLM space.
I recommend, pay attention to the closing questions – so many good points to put PLM in perspective.
From Coordinated to Connected & Sustainable
Of course, I recommend you watch my presentation. It is one of the few opportunities to hear in a short time all the thoughts and concepts that I developed over the past 5 – 6 years. It saves you reading all my blog posts, which are less structured than this presentation.
I recommend you to watch this presentation in the context of Peter Bilello's presentation as there are a lot of similarities, told in different words.
After my presentation, I appreciated the Q&A part, as it allowed me to point to some more of the related topics: Legacy CAD-issues – the incompatibility of the past and future data, Management vision and the Perception of ROI.
Professional PLM
Raise your standards and your horizons
An interesting presentation to watch, after seeing Peter Bilello's presentation and my presentation,  is the one given by Roger Tempest. Roger is another veteran in the PLM-world and co-founder of the PLM Interest group. For many years Roger is striving to get the PLM professional recognized and certified. We both share the experience that being a PLM consultant is not a profession to become wealthy.
One of the reasons might be that the scope of PLM and what is the required skill level is not precise. PLM considered as an engineering tool and PLM having so many diverse definitions.
The challenge of Roger's approach is that it tries to capture people within a standardized PLM framework, which becomes apparent in the Q&A session. Currently, he is in the stage of building a steering group, "looking for companies that are fairly committed to PLM". So which companies are the ones interested in PLM to commit time and resources to build a professional PLM body? This can be only academic people and PLM Vendors/Implementers. The last group will probably not likely agree on standardization.
Also related to the question about the different industries and maturity levels for companies came with an unsatisfactory answer. He talks about "absolute" PLM and no need to compare PLM with other industries. Here I believe there is such a fundamental difference in the meaning of PLM when talking to the traditional manufacturing companies as compared to high-tech/software-driven industries. I inserted here Marc Halpern's maturity/technology diagram that I have been referencing in my presentation too.
The final question about vendors joining the PLM standardization group seems to be a utopia. As I expressed in my presentation, referring to Marc Halpern's business maturity diagram, the vendors show us the vision of various business aspects related to PLM.
Marc already indicated this is the phase of the Product Innovation Platform.
As long as the professional PLM organization is focusing on defining the standard, I foresee the outside world will move faster and be more diverse than a single PLM expert can handle. A typical issue with many other standards as you can see below.
What's Next
I hope to see and participate more in virtual PLM conferences as it allows much larger audiences to connect compared to traditional conferences. However, there are things to improve, and therefore I want to propose some enhancements:
Make sure during the "live" sessions, there is the experience of "being live and connected". Even when streaming a pre-recorded lecture, always follow-up immediately with a live Q&A session. I found the Q&A sessions very educative as they clarify or put the presentation in a broader context.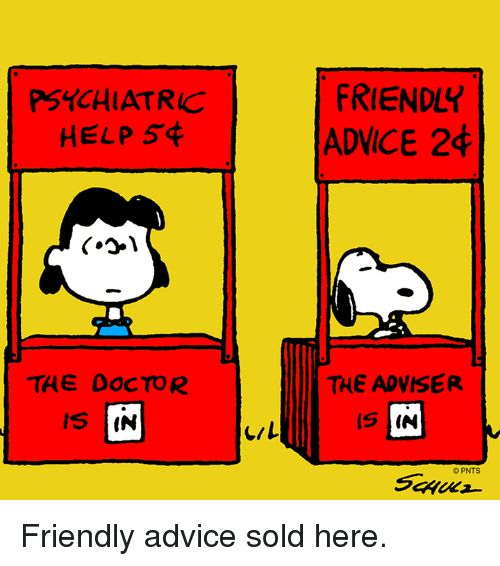 The current virtual booth as only a chat room is too primitive – it reminded me of the early days of internet communication – discussion groups in ASCII-terminal mode through Compuserve (remember). A booth could become a virtual meeting space on its own – all, of course, depending on the amount of bandwidth available. The feeling of "The Doctor is in"
It is great that the content is available for 30 days, and I agree there is a need for a time limit on the content; otherwise, the conference becomes more a library. What I would like to see after the "live" days to still have a kind of place for sharing. What are your favorite presentations, and why should others look at it?
Conclusion
A great event and learning experience for me. Virtual conferences are the future for sure, and I encourage others to develop this type of conferences related to PLM further. It is a way to share knowledge and discuss topics in a sustainable manner. In the upcoming 30 days, I will come back to the conference one more time, based on interesting topics discovered or discussion related to the content. 
Meanwhile, I encourage you too – if you are still in lockdown and if there is time to study – this is one of these unique opportunities.