You are currently browsing the category archive for the 'Competitiveness' category.
After all my writing about The road to model-based and connected PLM, a topic that interests me significantly is the positive contribution real PLM can have to sustainability.
To clarify this statement, I have to explain two things:
First, for me, real PLM is a strategy that concerns the whole product lifecycle from conception, creation, usage, and decommissioning.
Real PLM to articulate the misconception that PLM is considered as an engineering infrastructure of even system. We discussed this topic related to this post (7 easy tips nobody told you about PLM adoption) from my SharePLM peers.
Second, sustainability should not be equated with climate change, which gets most of the extreme attention.
However, the discussion related to climate change and carbon gas emissions drew most of the attention. Also, recently it seemed that the COP26 conference was only about reducing carbon emissions.
Unfortunately, reducing carbon gas emissions has become a political and economic discussion in many countries. As I am not a climate expert, I will follow the conclusions of the latest IIPC report.
However, I am happy to participate in science-based discussions, not in conversations about failing statistics (lies, damned lies and statistics) or the mixture of facts & opinions.
The topic of sustainability is more extensive than climate change. It is about understanding that we live on a limited planet that cannot support the unlimited usage and destruction of its natural resources.
Enough about human beings and emotions, back to the methodology
Why PLM and Sustainability
In the section PLM and Sustainability of the PLM Global Green Alliance website,  we explain the potential of this relation:
The goals and challenges of Product Lifecycle Management and Sustainability share much in common and should be considered synergistic. Where in theory, PLM is the strategy to manage a product along its whole lifecycle, sustainability is concerned not only with the product's lifecycle but should also address sustainability of the users, industries, economies, environment and the entire planet in which the products operate.
If you read further, you will bump on the term System Thinking. Again there might be confusion here between Systems Thinking and Systems Engineering. Let's look at the differences
Systems Engineering
For Systems Engineering, I use the traditional V-shape to describe the process. Starting from the Needs on the left side, we have a systematic approach to come to a solution definition at the bottom. Then going upwards on the right side, we validate step by step that the solution will answer the needs.
The famous Boeing "diamond" diagram shows the same approach, complementing the V-shape with a virtual mirrored V-shape. In this way providing insights in all directions between a virtual world and a physical world. This understanding is essential when you want to implement a virtual twin of one of the processes/solutions.
Still, systems engineering starts from the needs of a group of stakeholders. So it works to the best technical and beneficial solution, most of the time only measured by money.
System Thinking
The image below from the Ellen McArthur Foundation is an example of system thinking. But, as you can see, it is not only about delivering a product.
Systems Thinking is a more holistic approach to bringing products to the market. It is about how we deliver a product to the market and what happens during its whole life cycle. The drivers for system thinking, therefore, are not only focusing on product performance at the most economical price, but we also take into account the impact on resource extraction in the world, the environmental impact during its active life (more and more regulated) and ultimately also how to minimize the waste to the eco-system. This means more recycling or reuse.
If you want to read more about systems thinking more professionally, read this blog post from the Millennium Alliance for Humanity and the Biosphere (MAHB) related to Systems Thinking: A beginning conversation.
Product as a Service (PaaS)

To ensure more responsibility for the product lifecycle, one of the European Green Deal aspects is promoting Product as a Service. There is already a trend towards products as a service, and I mentioned Ken Webster's presentation at the PLM Roadmap & PDT Fall 2021 conference: In the future, you will own nothing, and you will be happy.


Because if we can switch to such an economy, the manufacturer will have complete control over the product's lifecycle and its environmental impact. The manufacturer will be motivated to deliver product upgrades, create repairable products instead of dumping old or broken stuff because this is cheap for selling. PaaS brings opportunities for manufacturers, like greater customer loyalty, but also pushes manufacturers to stay away from so-called "greenwashing". They become fully responsible for the entire lifecycle.
A different type of growth
The concept of Product as a Service is not something that typical manufacturing companies endorse. Instead, it requires them to restructure their business and restructure their product.
Delivering a Product as a Service requires a fast feedback loop between the products in the field and R&D deciding on improving or adding new features.
In traditional manufacturing companies, the service department is far from engineering due to historical reasons. However, with the digitization of our product information and connected products, we should be able to connect all stakeholders related to our products, even our customers.
A few years ago, I was working with a company that wanted to increase their service revenue by providing maintenance as a service on their products on-site. The challenge they had was that the total installation delivered at the customer site was done through projects. There was some standard equipment in their solution; however, ultimately, the project organization delivered the final result, and product information was scattered all around the company.
There was some resistance when I proposed creating an enterprise product information backbone (a PLM infrastructure) with aligned processes.  It would force people to work upfront in a coordinated manner. Now with the digitization of operations, this is no longer a point of discussion.
In this context, I will participate on December 7th in an open panel discussion Creating a Digital Enterprise: What are the Challenges and Where to Start? As part of the PI DX spotlight series. I invite you to join this event if you are interested in hearing various digital enterprise viewpoints.
Doing both?
As companies cannot change overnight, the challenge is to define a transformation path. The push for transformation for sure will come from governments and investors in the following decades. Therefore doing nothing is not a wise strategy.
Early this year, the Boston Consultancy Group published this interesting article: The Next Generation of Climate Innovation, showing different pathways for companies.
A trend that they highlighted was the fact that Shareholder Returns over the past ten years are negative for the traditional Oil & Gas and Construction industries (-18 till -6 %). However, the big tech and first generation of green industries provide high shareholders returns (+30 %), and the latest green champions are moving in that direction. In this way, promoting investors will push companies to become greener.
The article talks about the known threat of disrupters coming from outside. Still, it also talks about the decisions companies can make to remain relevant. Either you try to reduce the damage, or you have to innovate. (Click on the image below on the left).
As described before, innovating your business is probably the most challenging part. In particular, if you have many years of history in your industry. Processes and people are engraved in an almost optimal manner (for now).
An example of reducing the damage could be, for example, what is happening in the steel industry. As making steel requires a lot of (cheap) energy, this industry is powered by burning coal. Therefore, an innovation to reduce the environmental impact would be to redesign the process with green energy as described in this Swedish example: The first fossil-free production of steel.
On December 9th, I will discuss both strategies with Henrik Hulgaard from Configit. We will discuss how Product Lifecycle Management and Configuration Lifecycle Management can play a role in the future. Feel free to subscribe to this session and share your questions. Click on the image to see the details.
Note:  you might remember Henrik from my earlier post this year in January: PLM and Product Configuration Management (CLM)
Conclusion
Sustainability is a topic that will be more and more relevant for all of us, locally and globally. Real PLM, covering the whole product lifecycle, preferably data-driven, allows companies to transform their current business to future sustainable business. Systems Thinking is the overarching methodology we have to learn – let's discuss
My previous post introducing the concept of connected platforms created some positive feedback and some interesting questions. For example, the question from Maxime Gravel:
Thank you, Jos, for the great blog. Where do you see Change Management tool fit in this new Platform ecosystem?
is one of the questions I try to understand too. You can see my short comment in the comments here. However, while discussing with other experts in the CM-domain, we should paint the path forward. Because if we cannot solve this type of question, the value of connected platforms will be disputable.
It is essential to realize that a digital transformation in the PLM domain is challenging. No company or vendor has the perfect blueprint available to provide an end-to-end answer for a connected enterprise. In addition, I assume it will take 10 – 20 years till we will be familiar with the concepts.
It takes a generation to move from drawings to 3D CAD. It will take another generation to move from a document-driven, linear process to data-driven, real-time collaboration in an iterative manner. Perhaps we can move faster, as the Automotive, Aerospace & Defense, and Industrial Equipment industries are not the most innovative industries at this time. Other industries or startups might lead us faster into the future.
Although I prefer discussing methodology, I believe before moving into that area, I need to clarify some more technical points before moving forward. My apologies for writing it in such a simple manner. This information should be accessible for the majority of readers.
What means data-driven?
I often mention a data-driven environment, but what do I mean precisely by that. For me, a data-driven environment means that all information is stored in a dataset that contains a single aspect of information in a standardized manner, so it becomes accessible by outside tools.
A document is not a dataset, as often it includes a collection of datasets. Most of the time, the information it is exposed to is not standardized in such a manner a tool can read and interpret the exact content. We will see that a dataset needs an identifier, a classification, and a status.
An identifier to be able to create a connection between other datasets – traceability or, in modern words, a digital thread.
A classification as the classification identifier will determine the type of information the dataset contains and potential a set of mandatory attributes
A status to understand if the dataset is stable or still in work.
Examples of a data-driven approach – the item
The most common dataset in the PLM world is probably the item (or part) in a Bill of Material. The identifier is the item number (ID + revision if revisions are used). Next, the classification will tell you the type of part it is.
Part classification can be a topic on its own, and every industry has its taxonomy.
Finally, the status is used to identify if the dataset is shareable in the context of other information (released, in work, obsolete), allowing tools to expose only relevant information.
In a data-driven manner, a part can occur in several Bill of Materials – an example of a single definition consumed in other places.
When the part information changes, the accountable person has to analyze the relations to the part, which is easy in a data-driven environment. It is normal to find this functionality in a PDM or ERP system.
When the part would change in a document-driven environment, the effort is much higher.
First, all documents need to be identified where this part occurs. Then the impact of change needs to be managed in document versions, which will lead to other related changes if you want to keep the information correct.
Examples of a data-driven approach – the requirement
Another example illustrating the benefits of a data-driven approach is implementing requirements management, where requirements become individual datasets. Often a product specification can contain hundreds of requirements, addressing the needs of different stakeholders.
In addition, several combinations of requirements need to be handled by other disciplines, mechanical, electrical, software, quality and legal, for example.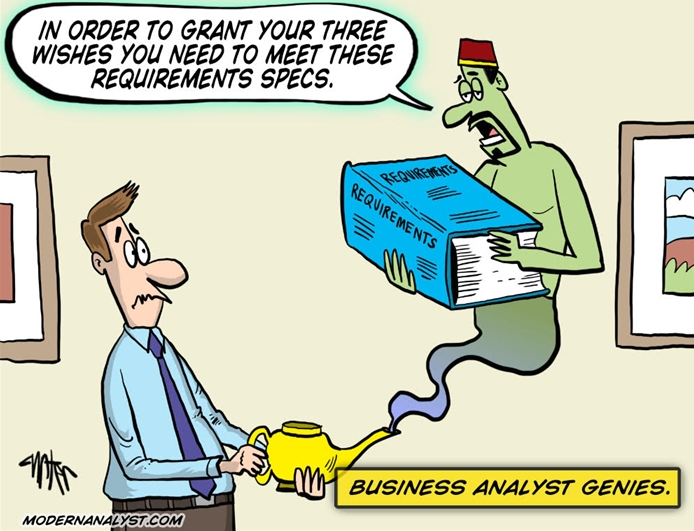 As requirements need to be analyzed and ranked, a specification document would never be frozen. Trade-off analysis might lead to dropping or changing a single requirement. It is almost impossible to manage this all in a document, although many companies use Excel. The disadvantages of Excel are known, in particular in a dynamic environment.
The advantage of managing requirements as datasets is that they can be grouped. So, for example, they can be pushed to a supplier (as a specification).
Or requirements could be linked to test criteria and test cases, without the need to manage documents and make sure you work with them last updated document.
As you will see, also requirements need to have an Identifier (to manage digital relations), a classification (to allow grouping) and a status (in work / released /dropped)
Data-driven and Models – the 3D CAD model
When I launched my series related to the model-based approach in 2018, the first comments I got came from people who believed that model-based equals the usage of 3D CAD models – see Model-based – the confusion. 3D Models are indeed an essential part of a model-based infrastructure, as the 3D model provides an unambiguous definition of the physical product. Just look at how most vendors depict the aspects of a virtual product using 3D (wireframe) models.
Although we use a 3D representation at each product lifecycle stage, most companies do not have a digital continuity for the 3D representation. Design models are often too heavy for visualization and field services support. The connection between engineering and manufacturing is usually based on drawings instead of annotated models.
I wrote about modern PLM and Model-Based Definition, supported by Jennifer Herron from Action Engineering – read the post PLM and Model-Based Definition here.
If your company wants to master a data-driven approach, this is one of the most accessible learning areas. You will discover that connecting engineering and manufacturing requires new technology, new ways of working and much more coordination between stakeholders.
Implementing Model-Based Definition is not an easy process. However, it is probably one of the best steps to get your digital transformation moving. The benefits of connected information between engineering and manufacturing have been discussed in the blog post PLM and Model-Based Definition
Essential to realize all these exciting capabilities linked to Industry 4.0 require a data-driven, model-based connection between engineering and manufacturing.
If this is not the case, the projected game-changers will not occur as they become too costly.
Data-driven and mathematical models
To manage complexity, we have learned that we have to describe the behavior in models to make logical decisions. This can be done in an abstract model, purely based on mathematical equations and relations. For example, suppose you look at climate models, weather models or COVID infections models.
In that case, we see they all lead to discussions from so-called experts that believe a model should be 100 % correct and any exception shows the model is wrong.
It is not that the model is wrong; the expectations are false.
For less complex systems and products, we also use models in the engineering domain. For example, logical models and behavior models are all descriptive models that allow people to analyze the behavior of a product.
For example, how software code impacts the product's behavior. Usually, we speak about systems when software is involved, as the software will interact with the outside world.
There can be many models related to a product, and if you want to get an impression, look at this page from the SEBoK wiki: Types of Models. The current challenge is to keep the relations between these models by sharing parameters.
The sharable parameters then again should be datasets in a data-driven environment. Using standardized diagrams, like SysML or UML, enables the used objects in the diagram to become datasets.
I will not dive further into the modeling details as I want to remain at a high level.
Essential to realize digital models should connect to a data-driven infrastructure by sharing relevant datasets.
What does data-driven imply?
I want to conclude this time with some statements to elaborate on further in upcoming posts and discussions
Data-driven does not imply there needs to be a single environment, a single database that contains all information. Like I mentioned in my previous post, it will be about managing connected datasets in a federated manner. It is not anymore about owned the data; it is about access to reliable data.
Data-driven does not mean we do not need any documents anymore. Read electronic files for documents. Likely, document sets will still be the interface to non-connected entities, suppliers, and regulatory bodies. These document sets can be considered a configuration baseline.
Data-driven means that we need to manage data in a much more granular manner. We have to look different at data ownership. It becomes more data accountability per role as the data can be used and consumed throughout the product lifecycle.
Data-driven means that you need to have an enterprise architecture, data governance and a master data management (MDM) approach. So far, the traditional PLM vendors have not been active in the MDM domain as they believe their proprietary data model is leading. Read also this interesting McKinsey article: How enterprise architects need to evolve to survive in a digital world
A model-based approach with connected datasets seems to be the way forward. Managing data in documents will become inefficient as they cannot contribute to any digital accelerator, like applying algorithms. Artificial Intelligence relies on direct access to qualified data.
I don't believe in Low-Code platforms that provide ad-hoc solutions on demand. The ultimate result after several years might be again a new type of spaghetti. On the other hand, standardized interfaces and protocols will probably deliver higher, long-term benefits. Remember: Low code: A promising trend or a Pandora's Box?
Configuration Management requires a new approach. The current methodology is very much based on hardware products with labor-intensive change management. However, the world of software products has different configuration management and change procedure. Therefore, we need to merge them in a single framework. Unfortunately, this cannot be the BOM framework due to the dynamics in software changes. An interesting starting point for discussion can be found here: Configuration management of industrial products in PDM/PLM
Conclusion
Again, a long post, slowly moving into the future with many questions and points to discuss. Each of the seven points above could be a topic for another blog post, a further discussion and debate.
After my summer holiday break in August, I will follow up. I hope you will join me in this journey by commenting and contributing with your experiences and knowledge.
So far, I have been discussing PLM experiences and best practices that have changed due to introducing electronic drawings and affordable 3D CAD systems for the mainstream. From vellum to PDM to item-centric PLM to manage product designs and manufacturing specifications.
Although the technology has improved, the overall processes haven't changed so much. As a result, disciplines could continue to work in their own comfort zone, most of the time hidden and disconnected from the outside world.
Now, thanks to digitalization, we can connect and format information in real-time. Now we can provide every stakeholder in the company's business to have almost real-time visibility on what is happening (if allowed). We have seen the benefits of platformization, where the benefits come from real-time connectivity within an ecosystem.
Apple, Amazon, Uber, Airbnb are the non-manufacturing related examples. Companies are trying to replicate these models for other businesses, connecting the concept owner (OEM ?), with design and manufacturing (services), with suppliers and customers. All connected through information, managed in data elements instead of documents – I call it connected PLM
Vendors have already shared their PowerPoints, movies, and demos from how the future would be in the ideal world using their software. The reality, however, is that implementing such solutions requires new business models, a new type of organization and probably new skills.
The last point is vital, as in schools and organizations, we tend to teach what we know from the past as this gives some (fake) feeling of security.
The reality is that most of us will have to go through a learning path, where skills from the past might become obsolete; however, knowledge of the past might be fundamental.
In the upcoming posts, I will share with you what I see, what I deduct from that and what I think would be the next step to learn.
I firmly believe connected PLM requires the usage of various models. Not only the 3D CAD model, as there are so many other models needed to describe and analyze the behavior of a product.
I hope that some of my readers can help us all further on the path of connected PLM (with a model-based approach). This series of posts will be based on the max size per post (avg 1500 words) and the ideas and contributes coming from you and me.
What is platformization?
In our day-to-day life, we are more and more used to direct interaction between resellers and services providers on one side and consumers on the other side. We have a question, and within 24 hours, there is an answer. We want to purchase something, and potentially the next day the goods are delivered. These are examples of a society where all stakeholders are connected in a data-driven manner.
We don't have to create documents or specialized forms. An app or a digital interface allows us to connect. To enable this type of connectivity, there is a need for an underlying platform that connects all stakeholders. Amazon and Salesforce are examples for commercial activities, Facebook for social activities and, in theory, LinkedIn for professional job activities.
The platform is responsible for direct communication between all stakeholders.
The same applies to businesses. Depending on the products or services they deliver, they could benefit from one or more platforms. The image below shows five potential platforms that I identified in my customer engagements. Of course, they have a PLM focus (in the middle), and the grouping can be made differently.
The 5 potential platforms
The ERP platform

is mainly dedicated to the company's execution processes – Human Resources, Purchasing, Finance, Production scheduling, and potentially many more services. As platforms try to connect as much as possible all stakeholders. The ERP platform might contain CRM capabilities, which might be sufficient for several companies. However, when the CRM activities become more advanced, it would be better to connect the ERP platform to a CRM platform. The same logic is valid for a Product Innovation Platform and an ERP platform. Examples of ERP platforms are SAP and Oracle (and they will claim they are more than ERP)
Note: Historically, most companies started with an ERP system, which is not the same as an ERP platform. A platform is scalable; you can add more apps without having to install a new system. In a platform, all stored data is connected and has a shared data model.
The CRM platform
a platform that is mainly focusing on customer-related activities, and as you can see from the diagram, there is an overlap with capabilities from the other platforms. So again, depending on your core business and products, you might use these capabilities or connect to other platforms. Examples of CRM platforms are Salesforce and Pega, providing a platform to further extend capabilities related to core CRM.
The MES platform

In the past, we had PDM and ERP and what happened in detail on the shop floor was a black box for these systems. MES platforms have become more and more important as companies need to trace and guide individual production orders in a data-driven manner. Manufacturing Execution Systems (and platforms) have their own data model. However, they require input from other platforms and will provide specific information to other platforms.
For example, if we want to know the serial number of a product and the exact production details of this product (used parts, quality status), we would use an MES platform. Examples of MES platforms (none PLM/ERP related vendors) are Parsec and Critical Manufacturing
The IoT platform
these platforms are new and are used to monitor and manage connected products. For example, if you want to trace the individual behavior of a product of a process, you need an IoT platform. The IoT platform provides the product user with performance insights and alerts.
However, it also provides the product manufacturer with the same insights for all their products. This allows the manufacturer to offer predictive maintenance or optimization services based on the experience of a large number of similar products. Examples of IoT platforms (none PLM/ERP-related vendors) are Hitachi and Microsoft.
The Product Innovation Platform (PIP)
All the above platforms would not have a reason to exist if there was not an environment where products were invented, developed, and managed. The Product Innovation Platform PIP – as described by CIMdata -is the place where Intellectual Property (IP) is created, where companies decide on their portfolio and more.
The PIP contains the traditional PLM domain. It is also a logical place to manage product quality and technical portfolio decisions, like what kind of product platforms and modules a company will develop. Like all previous platforms, the PIP cannot exist without other platforms and requires connectivity with the other platforms is applicable.
Look below at the CIMdata definition of a Product Innovation Platform.
You will see that most of the historical PLM vendors aiming to be a PIP (with their different flavors): Aras, Dassault Systèmes, PTC and Siemens.
Of course, several vendors sell more than one platform or even create the impression that everything is connected as a single platform. Usually, this is not the case, as each platform has its specific data model and combining them in a single platform would hurt the overall performance.
Therefore, the interaction between these platforms will be based on standardized interfaces or ad-hoc connections.
Standard interfaces or ad-hoc connections?
Suppose your role and information needs can be satisfied within a single platform. In that case, most likely, the platform will provide you with the right environment to see and manipulate the information.
However, it might be different if your role requires access to information from other platforms. For example, it could be as simple as an engineer analyzing a product change who needs to know the actual stock of materials to decide how and when to implement a change.
This would be a PIP/ERP platform collaboration scenario.
Or even more complex, it might be a product manager wanting to know how individual products behave in the field to decide on enhancements and new features. This could be a PIP, CRM, IoT and MES collaboration scenario if traceability of serial numbers is needed.
The company might decide to build a custom app or dashboard for this role to support such a role. Combining in real-time data from the relevant platforms, using standard interfaces (preferred) or using API's, web services, REST services, microservices (for specialists) and currently in fashion Low-Code development platforms, which allow users to combine data services from different platforms without being an expert in coding.
Without going too much in technology, the topics in this paragraph require an enterprise architecture and vision. It is opportunistic to think that your existing environment will evolve smoothly into a digital highway for the future by "fixing" demands per user. Your infrastructure is much more likely to end up congested as spaghetti.
In that context, I read last week an interesting post Low code: A promising trend or Pandora's box. Have a look and decide for yourself
I am less focused on technology, more on methodology. Therefore, I want to come back to the theme of my series: The road to model-based and connected PLM. For sure, in the ideal world, the platforms I mentioned, or other platforms that run across these five platforms, are cloud-based and open to connect to other data sources. So, this is the infrastructure discussion.
In my upcoming blog post, I will explain why platforms require a model-based approach and, therefore, cause a challenge, particularly in the PLM domain.
It took us more than fifty years to get rid of vellum drawings. It took us more than twenty years to introduce 3D CAD for design and engineering. Still primarily relying on drawings. It will take us for sure one generation to switch from document-based engineering to model-based engineering.
Conclusion
In this post, I tried to paint a picture of the ideal future based on connected platforms. Such an environment is needed if we want to be highly efficient in designing, delivering, and maintaining future complex products based on hardware and software. Concepts like Digital Twin and Industry 4.0 require a model-based foundation.
In addition, we will need Digital Twins to reach our future sustainability goals efficiently. So, there is work to do.
Your opinion, Your contribution?
This time in the series of complementary practices to PLM, I am happy to discuss product modularity. In my previous post related to Virtual Events, I mentioned I had finished reading the book "The Modular Way", written by Björn Eriksson & Daniel Strandhammar, founders of the consulting company Brick Strategy.
The first time I got aware of Brick Strategy was precisely a year ago during the Technia Innovation Forum, the first virtual event I attended since COVID-19. Daniel's presentation at that event was one of the four highlights that I shared about the conference. See My four picks from PLMIF.
As I wrote in my last post:
Modularity is a popular topic in many board meetings. How often have you heard: "We want to move from Engineering To Order (ETO) to more Configure To Order (CTO)"? Or another related incentive: "We need to be cleverer with our product offering and reduced the number of different parts".

Next, the company buys a product that supports modularity, and management believes the work has been done. Of course, not. Modularity requires a thoughtful strategy.
I am now happy to have a dialogue with Daniel to learn and understand Brick Strategy's view on PLM and Modularization. Are these topics connected? Can one live without the other? Stay tuned till the end if you still have questions for a pleasant surprise.
The Modular Way

Daniel, first of all, can you give us some background and intentions of the book "The Modular Way"?
Let me start by putting the book in perspective. In today's globalized business, competition among industrial companies has become increasingly challenging with rapidly evolving technology, quickly changing customer behavior, and accelerated product lifecycles. Many companies struggle with low profitability.
To survive, companies need to master product customizations, launch great products quickly, and be cost-efficient – all at the same time. Modularization is a good solution for industrial companies with ambitions to improve their competitiveness significantly.
The aim of modularization is to create a module system. It is a collection of pre-defined modules with standardized interfaces. From this, you can build products to cater to individual customer needs while keeping costs low. The main difference from traditional product development is that you develop a set of building blocks or modules rather than specific products.
The Modular Way explains the concept of modularization and the "how-to." It is a comprehensive and practical guidebook, providing you with inspiration, a framework, and essential details to succeed with your journey. The book is based on our experience and insights from some of the world's leading companies.
Björn and I have long thought about writing a book to share our combined modularization experience and learnings. Until recently, we have been fully busy supporting our client companies, but the halted activities during the peak of the COVID-19 pandemic gave us the perfect opportunity.
PLM and Modularity

Did you have PLM in mind when writing the book?
Yes, definitely. We believe that modularization and a modular way of working make product lifecycle management more efficient. Then we talk foremost about the processes, roles, product structure, decision making etc. Companies often need minor adjustments to their IT systems to support and sustain the new way of working.
Companies benefit the most from modularization when the contents, or foremost the products, are well structured for configuration in streamlined processes.
Many times, this means "thinking ahead" and preparing your products for more configuration and less engineering in the sales process, i.e., go from ETO to CTO.
Modularity for Everybody?
It seems like the modularity concept is prevalent in the Scandinavian countries, with famous examples of Scania, LEGO, IKEA, and Electrolux mentioned in your book. These examples come from different industries. Does it mean that all companies could pursue modularity, or are there some constraints?
We believe that companies designing and manufacturing products fulfilling different customer needs within a defined scope could benefit from modularization. Off-the-shelf content, commonality and reuse increase efficiency. However, the focus, approach and benefits are different among different types of companies.
We have, for example, seen low-volume companies expecting the same benefits as high-volume consumer companies. This is unfortunately not the case.
Companies can improve their ability and reduce the efforts to configure products to individual needs, i.e., customization. And when it comes to cost and efficiency improvements, high-volume companies can reduce product and operational costs.
Image:
Low-volume companies can shorten lead time and increase efficiency in R&D and product maintenance. Project solution companies can shorten the delivery time through reduced engineering efforts.
As an example, Electrolux managed to reduce part costs by 20 percent. Half of the reduction came from volume effects and the rest from design for manufacturing and assembly.
All in all, Electrolux has estimated its operating cost savings at approximately SEK 4bn per year with full effect, or around 3.5 percentage points of total costs, compared to doing nothing from 2010–2017. Note: SEK 4 bn is approximate Euro 400 Mio
Where to start?
Thanks to your answer, I understand my company will benefit from modularity. To whom should I talk in my company to get started? And if you would recommend an executive sponsor in my company, who would recommend leading this initiative.
Defining a modular system, and implementing a modular way of working, is a business-strategic undertaking. It is complex and has enterprise-wide implications that will affect most parts of the organization. Therefore, your management team needs to be aligned, engaged, and prioritize the initiative.
The implementation requires a cross-functional team to ensure that you do it from a market and value chain perspective. Modularization is not something that your engineering or IT organization can solve on its own.
We recommend that the CTO or CEO owns the initiative as it requires horizontal coordination and agreement.
Modularity and Digital Transformation
 The experiences you are sharing started before digital transformation became a buzzword and practice in many companies. In particular, in the PLM domain, companies are still implementing past practices. Is modularization applicable for the current (coordinated) and for the (connected) future? And if yes, is there a difference?
Modularization means that your products have a uniform design based on common concepts and standardized interfaces. To the market, the end products are unique, and your processes are consistent. Thus, modularization plays a role independently of where you are on the digital transformation journey.
Digital transformation will continue for quite some time. Costs can be driven down even further through digitalization, enabling companies to address the connection of all value chain elements to streamline processes and accelerate speed to market. Digitalization will enhance the customer experience by connecting all relevant parts of the value chain and provide seamless interactions.
Industry 4.0 is an essential part of digitalization, and many companies are planning further investments. However, before considering investing in robotics and digital equipment for the production system, your products need to be well prepared.
image
The more complex products you have, the less efficient and costlier the production is, even with advanced production lines. Applying modularization means that your products have a uniform design based on common concepts and standardized interfaces. To the market, the end products are unique, and your production process is consistent. Thus, modularization increases the value of Industry 4.0. 
Want to learn more?
First of all, I recommend people who are new to modularity to read the book as a starting point as it is written for a broad audience. Now I want to learn more. What can you recommend?
As you say,  we also encourage you to read the book, reflect on it, and adapt the knowledge to your unique situation. We know that it could be challenging to take the next steps, so you are welcome to contact us for advice.
Please visit our website www.brickstrategy.com for more.
For readers of the book, we plan to organize a virtual meeting in May 2021 -the date and time to be confirmed with the audience. Duration approx. 1 hour.
Björn Eriksson and Daniel Strandhammar will answer questions from participants in the meeting. Also, we are curious about your comments/feedback.
To allow time for a proper discussion, we will invite a maximum of 4 guests. Therefore be fast to apply for this virtual meeting by sending an email to tacit@planet.nl or info@brickstrategy.com with your contact details
before May 7th.
I will moderate and record the meeting. We will publish the recording in a short post, allowing everyone to benefit from the discussion. Stay tuned if you are interested, and be fast to apply if you have a question to ask.
What I learned
Modularization is a strategy that applies to almost every business and increases the competitiveness of a company.
Modularization is not a technical decision to be executed by R&D and Engineering. It requires an effort from all stakeholders in the company. Therefore, it should be led by a CEO or CTO.
For future products, modularization is even more important to fulfill one of the promises of Industry 4.0: batch-size 1 (manufacturing a unique product for a single customer with the cost and effort as if it were done in a serial production mode)
Although we talk a lot about modularization in PLM implementations, it is a people and processes first activity. Then the PLM infrastructure has to support modularization. Do not buy a PLM system to start modularization. Think first!
Conclusion
Modularization is a popular topic at board meetings as it is easy to explain the business benefits. People in engineering and marketing often miss the time and skills to translate modularization into a framework that aligns all stakeholders. After reading the book "The Modular Way," you will not have solved this issue. There are many, more academic books related to modularization. With this book, you will be better aware of where to start and how to focus.
There is another interesting virtual event in May: the CIMdata PLM Road Map & PDT Spring 2021conference. The theme:
DISRUPTION—the PLM Professionals' Exploration of Emerging Technologies that Will Reshape the PLM Value Equation.
I look forward to seeing you at this conference and discuss and learn together the changes we have to make – DISRUPTION or EXTINCTION or EVOLUTION. More on this topic soon.

Life goes on, and I hope you are all staying safe while thinking about the future. Interesting in the context of the future, there was a recent post from Lionel Grealou with the title: Towards PLM 4.0: Hyperconnected Asset Performance Management Framework.
Lionel gave a kind of evolutionary path for PLM. The path from PLM 1.0 (PDM) ending in a PLM 4.0 definition.  Read the article or click on the image to see an enlarged version to understand the logical order. Interesting to mention that PLM 4.0 is the end target, for sure there is a wishful mind-mapping with Industry 4.0.
When seeing this diagram, it reminded me of Marc Halpern's diagram that he presented during the PDT 2015 conference. Without much fantasy, you can map your company to one of the given stages and understand what the logical next step would be. To map Lionel's model with Marc's model, I would state PLM 4.0 aligns with Marc's column Collaborating.
In the discussion related to Lionel's post, I stated two points. First, an observation that most of the companies that I know remain in PLM 1.0 or 2.0, or in Marc's diagram, they are still trying to reach the level of Integrating.
Why is it so difficult to move to the next stage?
Oleg Shilovitsky, in a reaction to Lionel's post, confirmed this. In Why did manufacturing stuck in PLM 1.0 and PLM 2.0? Oleg points to several integration challenges, functional and technical. His take is that new technologies might be the answer to move to PLM 3.0, as you can read from his conclusion.
What is my conclusion?

There are many promising technologies, but integration is remaining the biggest problem for manufacturing companies in adopting PLM 3.0. The companies are struggling to expand upstream and downstream. Existing vendors are careful about the changes. At the same time, very few alternatives can be seen around. Cloud structure, new data management, and cloud infrastructure can simplify many integration challenges and unlock PLM 3.0 for future business upstream and especially downstream. Just my thoughts…
Completely disconnected from Lionel's post,  Angad Sorte from Plural Nordic AS wrote a LinkedIn post: Why PLM does not get attention from your CEO. Click on the image to see an enlarged version, that also neatly aligns with Industry 4.0. Coincidence, or do great minds think alike? Phil Collins would sing: It is in the air tonight
Angad's post is about the historical framing of PLM as a system, an engineering tool versus a business strategy. Angrad believes once you have a clear definition, it will be easier to explain the next steps for the business. The challenge here is: Do we need, or do we have a clear definition of PLM? It is a topic that I do not want to discuss anymore due to a variety of opinions and interpretations.  An exact definition will never lead to a CEO stating, "Now I know why we need PLM."
I believe there are enough business proof points WHY companies require a PLM-infrastructure as part of a profitable business. Depending on the organization, it might be just a collection of tools, and people do the work. Perhaps this is the practice in small enterprises?
In larger enterprises, the go-to-market strategy, the information needs, and related processes will drive the justification for PLM. But always in the context of a business transformation. Strategic consultancy firms are excellent in providing strategic roadmaps for their customers, indicating the need for a PLM-infrastructure as part of that.
Most of the time, they do not dive more in-depth as when it comes to implementation, other resources are needed.
What needs to be done in PLM 1.0 to 4.0 per level/stage is well described in all the diagrams on a high-level. The WHAT-domain is the domain of the PLM-vendors and implementers. They know what their tools and skillsets can do, and they will help the customer to implement such an environment.
The big illusion of all the evolutionary diagrams is that it gives a false impression of evolution.  Moving to the next level is not just switching on new or more technology and involve more people.
So the big question is HOW and WHEN to make progress.
HOW to make progress
In the past four years, I have learned that digital transformation in the domain of PLM is NOT an evolution. It is disruptive as the whole foundation for PLM changes. If you zoom in on the picture on the left, you will see the data model on the left, and the data model on the right is entirely different.
On the left side of the chasm, we have a coordinated environment based on data-structures (items, folders, tasks) to link documents.
On the right side of the chasm, we have a connected environment based on federated data elements and models (3D, Logical, and Simulation models).
I have been discussing this topic in the past two years at various PLM conferences and a year ago in my blog: The Challenges of a connected ecosystem for PLM
If you are interested in learning more about this topic, register for the upcoming virtual PLM Innovation Forum organized by TECHNIA. Registration is for free, and you will be able to watch the presentation, either live or recorded for 30 days.
At this moment, the detailed agenda has not been published, and I will update the link once the session is visible.  My presentation will not only focus on the HOW to execute a digital transformation, including PLM can be done, but also explain why NOW is the moment.
NOW to make progress
When the COVID19-related lockdown started, must of us thought that after the lockdown, we will be back in business as soon as possible. Now understanding the impact of the virus on our society, it is clear that we need to re-invent ourselves for a sustainable future, be more resilient.
It is now time to act and think differently as due to the lockdown, most of us have time to think.  Are you and your company looking forward to creating a better future? Or will you and your company try to do the same non-sustainable rat race of the past and being caught by the next crises.
McKinsey has been publishing several articles related to the impact of COVID19 and the article: Beyond coronavirus: The path to the next normal very insightful
As McKinsey never talks about PLM, therefore I want to guide you to think about more sustainable business.
Use a modern PLM-infrastructure, practices, and tools to remain competitive, meanwhile creating new or additional business models. Realizing concepts as digital twins, AR/VR-based business models require an internal transition in your company, the jump from coordinated to connected. Therefore, start investigating, experimenting in these new ways of working, and learn fast. This is why we created the PLM Green Alliance as a platform to share and discuss.
If you believe there is no need to be fast, I recommend you watch Rebecka Carlsson's presentation at the PLMIF event. The title of her presentation: Exponential Tech in Sustainability. Rebecca will share insights for business development about how companies can upgrade to new business models based on the new opportunities that come with sustainability and exponential tech.
The reason I recommend her presentation because she addresses the aspect of exponential thinking nicely. Rebecka states we are "programmed" to think local-linear as mankind. Exponential thinking goes beyond our experience. Something we are not used doing until with the COVID19-virus we discovered exponential growth of the number of infections.
Finally, and this I read this morning, Jan Bosch wrote an interesting post: Why Agile Matters, talking about the fact that during the design and delivery of the product to the market, the environment and therefore the requirements might change. Read his post, unless as Jan states:
Concluding, if you're able to perfectly predict the optimal set of requirements for a system or product years ahead of the start of production or deployment and if you're able to accurately predict the effect of each requirement on the user, the customer and the quality attributes of the system, then you don't need Agile.
What I like about Jan's post is the fact that we should anticipate changing requirements. This statement combined with Rebecka's call for being ready for exponential change, with an emerging need for sustainability, might help you discuss in your company how a modern New Product Introduction process might look like, including requirements for a sustainable future that might come in later (per current situation) or can become a practice for the future
Conclusion
Now is the disruptive moment to break with the old ways of working.  Develop plans for the new Beyond-COVID19-society.  Force yourselves to work in more sustainable modes (digital/virtual), develop sustainable products or services (a circular economy), and keep on learning. Perhaps we will meet virtually during the upcoming PLM Innovation Forum?
Note: You have reached the end of this post, which means you took the time to read it all. Now if you LIKE or DISLIKE the content, share it in a comment. Digital communication is the future. Just chasing for Likes is a skin-deep society. We need arguments.
Looking forward to your feedback.
In recent years, more and more PLM customers approached me with questions related to the usage of product information for downstream publishing. To be fair, this is not my area of expertise for the moment. However, with the mindset of a connected enterprise, this topic will come up.
For that reason, I have a strategic partnership with Squadra, a Dutch-based company, providing the same coaching model as TacIT; however, they have their roots in PIM and MDM.
Together we believe we can deliver a meaningful answer on the question: What are the complementary roles of PLM and PIM? In this post, our first joint introduction.
Note: The topic is not new. Already in 2005, Jim Brown from Tech-Clarity published a white-paper: The Complementary Roles of PIM and PLM. This all before digitization and connectivity became massive.
Let's start with the abbreviations, the TLAs (Three-Letter-Acronyms) and their related domains
PLM – level 1
(Product Lifecycle Management – push)
For PLM, I want to stay close to the current definitions. It is the strategic approach to provide a governance infrastructure to deliver a product to the market. Starting from an early concept phase till manufacturing and in its extended definition also during its operational phase.

The focus with PLM is to reduce time to market by ensuring quality, cost, and delivery through more and more a virtual product definition, therefore being able to decide upfront for the best design choices, manufacturing options with the lowest cost. In the retail world, own-brand products are creating a need for PLM.
The above image is nicely summarizing the expected benefits of a traditional PLM implementation.
MDM (Master Data Management)
When product data is shared in an enterprise among multiple systems, there is a need for Master Data Management (MDM). Master Data Management focuses on a governance approach that information stored in various systems has the same meaning and shared values where relevant.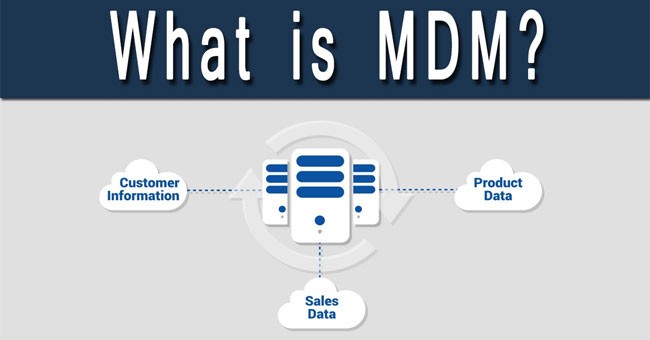 MDM guards and streamlines the way master data is entered, processed, guarded, and changed within the company, resulting in one single version of the truth and enabling different departments and systems to stay synced regarding their crucial data.
Interestingly, in the not-so-digital world of PLM, you do not see PLM vendors working on an MDM-approach. They do not care about an end-to-end connected strategy yet. I wrote about this topic in 2017 here: Master Data Management and PLM.
PIM (Product Information Management)
The need for PIM starts to become evident when selling products through various business channels. If you are a specialized machine manufacturer, your product information for potential customers might be very basic and based on a few highlights.
However, due to digitization and global connectivity, product information now becomes crucial to be available in real-time, wherever your customers are in the world.
In a competitive world, with an omnichannel strategy, you cannot survive without having your PIM streamlined and managed.
Product Innovation Platforms (PLM – Level 2 – Pull)
With the introduction of Product Innovation Platforms as described by CIMdata and Gartner, the borders of PLM, PIM, and MDM might become vague, as they might be all part of the same platform, therefore reducing the immediate need for an MDM-environment.  For example, companies like Propel, Stibo, and Oracle are building a joint PLM-PIM portfolio.
Let's dive more profound in the two scenarios that we meet the most in business, PLM driving PIM (my comfort zone) and PIM driving the need for PLM (Squadra's s area of expertise).
PLM driving PIM
Traditionally PLM (Product Lifecycle Management) has been focusing on several aspects of the product lifecycle. Here is an excellent definition for traditional PLM:
PLM is a collection of best practices, dependent per industry to increase product revenue, reduce product-related costs and maximize the value of the product portfolio  (source 2PLM)
This definition shows that PLM is a business strategy, not necessarily a system, but an infrastructure/approach to:
ensure shorter time to market with the right quality (increasing product revenue)
efficiently (reduce product-related costs – resources and scrap)
deliver products that bring the best market revenue (maximize the value of the product portfolio)
The information handled by traditional PLM consists mostly of design data, i.e., specifications, manufacturing drawings, 3D Models, and Bill of Materials (physical part definitions) combined with version and revision management. In elaborate environments combined with processes supporting configuration management.
PLM data is more focused on internal processes and quality than on targeting the company's customers. Sometimes the 3D Design data is used as a base to create lightweight 3D graphics for quotations and catalogs, combining it with relevant sales data. Traditional marketing was representing the voice of the customer.
PLM implementations are more and more providing an enterprise backbone for product data. As a result of this expansion, there is a wish to support sales and catalogs, more efficiently, sharing master data from creation till publishing, combining the product portfolio with sales and service information in a digital way.
In particular, due to globalization, there was a need to make information globally available in different languages without a significant overhead of resources to manage the data or manage the disconnect from the real product data.
Companies that have realized the need for connected data understood that Product Master Data Management is more than only the engineering/manufacturing view. Product Master Data Management is also relevant to the sales and services view. Historically done by companies as a customized extension on their PLM-system, now more and more interfacing with specialized PIM-systems. Proprietary PLM-PIM interfaces exist. Hopefully, with digital transformation, a more standardized approach will appear.
PIM driving the need for PLM
Because of changes in the retail market, the need for information in the publishing processes is also changing. Retailers also need to comply with new rules and legislation. The source of the required product information is often in the design process of the product.
In parallel, there is an ongoing market trend to have more and more private label products in the (wholesale and retail) assortments. This means a growing number of retailers and wholesalers will become producers and will have their own Ideation and innovation process.
A good example is ingredients and recipe information in the food retail sector. This information needs to be provided now by suppliers or by their own brand department that owns the design process of the product. Similar to RoHS or REACH compliance in the industry.
Retail and Wholesale can tackle own brands reasonably well with their PIM systems (or Excels), making use of workflows and product statuses. However, over the years, the information demands have increased, and a need for more sophisticated lifecycle management has emerged and, therefore the need for PLM (in this case, PLM also stands for Private Label Management).
In the image below, illustrates a PLM layer and a PIM layer, all leading towards rich product information for the end-users (either B2B or B2C).
In the fast-moving consumer goods (FMCG) world, most innovative products are coming from manufacturers. They have pipelines with lots of ideas resulting in a limited number of sellable products. In the Wholesale and Retail business, the Private Label development process usually has a smaller funnel but a high pressure on time to market, therefore, a higher need for efficiency in the product data chain.
Technological changes, like 3D Printing, also change the information requirements in the retail and wholesale sectors. 3D printing can be used for creating spare parts on-demand, therefore changing the information flow in processes dramatically. Technical drawings and models that were created in the design process, used for mass production, are now needed in the retail process closer to the end customer.
These examples make it clear that more and more information is needed for publication in the sales process and therefore needs to be present in PIM systems. This information needs to be collected and available during the PLM release process. A seamless connection between the product release and sales processes will support the changing requirements and will reduce errors and rework in on data.
PLM and PIM are two practices that need to go hand in hand like a relay baton in athletics. Companies that are using both tools must also organize themselves in a way that processes are integrated, and data governance is in place to keep things running smoothly.
Conclusion
Market changes and digital transformation force us to work in value streams along the whole product lifecycle ensuring quality and time to market. PLM and PIM will be connected domains in the future, to enable smooth product go-to-market. Important is the use of data standards (PLM and PIM should speak a common language) – best based on industry standards so that cross-company communication on product data is possible.
What do you think? Do you see PLM and PIM getting together too, in your business?

Please share in the comments.