You are currently browsing the tag archive for the 'Economical Downturn' tag.
We are happy to start the year with the next PLM Global Green Alliances (PGGA) series round: PLM and Sustainability.
Last year we spoke mainly with the prominent PLM software editors (Aras, Autodesk, Dassault Systèmes, PTC, SAP) and Sustaira (Sustainability platform – Siemens partner).
This time we talked with Mark Reisig, Sustainability and Green Energy Practice Director & Executive Consultant from CIMdata. The good news is that discussing a PLM strategy and Sustainability is no longer a software discussion.
With CIMdata's sustainability offering introduced last year, it becomes clear that the topic of sustainability reached a broader level than the tools.
CIMdata
CIMdata is well known in the PLM domain, focusing on Market Analysis,  Education, Research & Strategic Management Consulting, all related to PLM.
Last year, Mark joined CIMdata as Green Energy Practice Director & Executive Consultant. Listening to Mark, you will discover he has an exciting background, starting with the "Keeling Curve", his early interest in oceanography and wind turbines, working with GE later in his career and many years active in the PLM domain.
Learn more from the 40 minutes discussion with Mark below.
You can download the slides shown during the recording HERE
What we have learned
CIMdata has been discussing and promoting a circular economy already for a long time. A sustainable future and a circular economy have been a theme in many of the PLM Roadmap & PDT conferences. It is a logical relation as implementing a circular strategy depends significantly on the product design approach.
CIMdata also combines Sustainability with the need to digitize the processes and data handled. A data-driven approach will allow companies to measure (and estimate) better their environmental impact.
CIMdata believes sustainability must be embedded in PLM for companies to reduce their product carbon footprint, and they must have greater visibility into their supply chain.
Mark mentions that focusing on a sustainable business model (product & business) is crucial for survival in the upcoming years, and this has increasingly landed at the board level of companies.
The major change has to be driven by the business. PLM vendors will not drive the change; they will align their portfolio offerings based on the market needs.
It was clear Mark has a lot of experience in wind energy throughout his whole lifecycle 😊
Want to learn more
Mark already pointed to several valuable resources in our discussion to learn more. Here are the most important links related to CIMdata
Conclusions
Last year we discussed sustainability with the software vendors and their product offerings. They all mentioned the importance of a data-driven approach and education. CIMdata has broadened the available sustainability offering for companies by providing additional education and strategy support.
Education at all levels is essential to make sustainable decisions. Sustainable for the company's business and, above all, sustainable for the planet.

I will be @Livework in Boston, aiming to discuss PLM and Sustainability on behalf of the PGGA with PTC thought leaders. Will you be there too?
We are happy to close the year with the first round of the PLM Global Green Alliances (PGGA) series: PLM and Sustainability.
We interviewed PLM-related software vendors in this series, discussing their sustainability mission and offering.
We talked with SAP, Autodesk, Dassault Systèmes, Sustaira and Aras and now with PTC. It was an exciting discussion, looking back at their Lifecycle Analysis (LCA) history and ending with a cliffhanger about what's coming next year.
PTC
The discussion was with Dave Duncan,  VP Sustainability at PTC, focusing on industrial Sustainability as well as PTC's internal footprint reduction programs, joined by James Norman, who globally leads PTC's Community of Practice for PLM and Design-for-Sustainability.
Interesting to notice from this discussion, listen to the introduction of Dave and James and their history with Sustainability long before it became a buzzword and then notice how long it takes till digital thread and digital twin are mentioned – enjoy the 38 minutes of interaction below

Slides shown during the interview combined with additional company information can be found HERE.
What we have learned
It was interesting to learn that just before the financial crisis in 2008, PTC invested (together with James Norman) in lifecycle analysis. But, unfortunately, a focus on restoring the economy silenced this activity until (as Dave Duncan says) a little more than six months ago, when Sustainability is almost in the top 3 of every company's agenda.
Regulation and financial reporting are the current drivers for companies to act related to Sustainability.
The digital thread combined with the notion of relying on data quality are transformational aspects.
Another transformational aspect is connecting sustainability as an integrated part of product development instead of a separate marketing discipline.
Early next year, we will learn more about the realization of the PTC Digital Twin.
Want to learn more
Here are some links to the topics discussed in our meeting:
Conclusions
It was great to conclude with PTC this year. I hope readers following this series:  "The PLM Global Green Alliance meets  …" has given a good first impression of where PLM-related vendors are heading regarding their support for a sustainable future.
We touched base with them, the leaders, and the experts in their organizations. We discussed the need for data-driven infrastructures, the relation with the circular economy and compliance.
Next year we plan to follow up with them, now looking more into the customer experiences, tools, and methodology used.
Life goes on, and I hope you are all staying safe while thinking about the future. Interesting in the context of the future, there was a recent post from Lionel Grealou with the title: Towards PLM 4.0: Hyperconnected Asset Performance Management Framework.
Lionel gave a kind of evolutionary path for PLM. The path from PLM 1.0 (PDM) ending in a PLM 4.0 definition.  Read the article or click on the image to see an enlarged version to understand the logical order. Interesting to mention that PLM 4.0 is the end target, for sure there is a wishful mind-mapping with Industry 4.0.
When seeing this diagram, it reminded me of Marc Halpern's diagram that he presented during the PDT 2015 conference. Without much fantasy, you can map your company to one of the given stages and understand what the logical next step would be. To map Lionel's model with Marc's model, I would state PLM 4.0 aligns with Marc's column Collaborating.
In the discussion related to Lionel's post, I stated two points. First, an observation that most of the companies that I know remain in PLM 1.0 or 2.0, or in Marc's diagram, they are still trying to reach the level of Integrating.
Why is it so difficult to move to the next stage?
Oleg Shilovitsky, in a reaction to Lionel's post, confirmed this. In Why did manufacturing stuck in PLM 1.0 and PLM 2.0? Oleg points to several integration challenges, functional and technical. His take is that new technologies might be the answer to move to PLM 3.0, as you can read from his conclusion.
What is my conclusion?

There are many promising technologies, but integration is remaining the biggest problem for manufacturing companies in adopting PLM 3.0. The companies are struggling to expand upstream and downstream. Existing vendors are careful about the changes. At the same time, very few alternatives can be seen around. Cloud structure, new data management, and cloud infrastructure can simplify many integration challenges and unlock PLM 3.0 for future business upstream and especially downstream. Just my thoughts…
Completely disconnected from Lionel's post,  Angad Sorte from Plural Nordic AS wrote a LinkedIn post: Why PLM does not get attention from your CEO. Click on the image to see an enlarged version, that also neatly aligns with Industry 4.0. Coincidence, or do great minds think alike? Phil Collins would sing: It is in the air tonight
Angad's post is about the historical framing of PLM as a system, an engineering tool versus a business strategy. Angrad believes once you have a clear definition, it will be easier to explain the next steps for the business. The challenge here is: Do we need, or do we have a clear definition of PLM? It is a topic that I do not want to discuss anymore due to a variety of opinions and interpretations.  An exact definition will never lead to a CEO stating, "Now I know why we need PLM."
I believe there are enough business proof points WHY companies require a PLM-infrastructure as part of a profitable business. Depending on the organization, it might be just a collection of tools, and people do the work. Perhaps this is the practice in small enterprises?
In larger enterprises, the go-to-market strategy, the information needs, and related processes will drive the justification for PLM. But always in the context of a business transformation. Strategic consultancy firms are excellent in providing strategic roadmaps for their customers, indicating the need for a PLM-infrastructure as part of that.
Most of the time, they do not dive more in-depth as when it comes to implementation, other resources are needed.
What needs to be done in PLM 1.0 to 4.0 per level/stage is well described in all the diagrams on a high-level. The WHAT-domain is the domain of the PLM-vendors and implementers. They know what their tools and skillsets can do, and they will help the customer to implement such an environment.
The big illusion of all the evolutionary diagrams is that it gives a false impression of evolution.  Moving to the next level is not just switching on new or more technology and involve more people.
So the big question is HOW and WHEN to make progress.
HOW to make progress
In the past four years, I have learned that digital transformation in the domain of PLM is NOT an evolution. It is disruptive as the whole foundation for PLM changes. If you zoom in on the picture on the left, you will see the data model on the left, and the data model on the right is entirely different.
On the left side of the chasm, we have a coordinated environment based on data-structures (items, folders, tasks) to link documents.
On the right side of the chasm, we have a connected environment based on federated data elements and models (3D, Logical, and Simulation models).
I have been discussing this topic in the past two years at various PLM conferences and a year ago in my blog: The Challenges of a connected ecosystem for PLM
If you are interested in learning more about this topic, register for the upcoming virtual PLM Innovation Forum organized by TECHNIA. Registration is for free, and you will be able to watch the presentation, either live or recorded for 30 days.
At this moment, the detailed agenda has not been published, and I will update the link once the session is visible.  My presentation will not only focus on the HOW to execute a digital transformation, including PLM can be done, but also explain why NOW is the moment.
NOW to make progress
When the COVID19-related lockdown started, must of us thought that after the lockdown, we will be back in business as soon as possible. Now understanding the impact of the virus on our society, it is clear that we need to re-invent ourselves for a sustainable future, be more resilient.
It is now time to act and think differently as due to the lockdown, most of us have time to think.  Are you and your company looking forward to creating a better future? Or will you and your company try to do the same non-sustainable rat race of the past and being caught by the next crises.
McKinsey has been publishing several articles related to the impact of COVID19 and the article: Beyond coronavirus: The path to the next normal very insightful
As McKinsey never talks about PLM, therefore I want to guide you to think about more sustainable business.
Use a modern PLM-infrastructure, practices, and tools to remain competitive, meanwhile creating new or additional business models. Realizing concepts as digital twins, AR/VR-based business models require an internal transition in your company, the jump from coordinated to connected. Therefore, start investigating, experimenting in these new ways of working, and learn fast. This is why we created the PLM Green Alliance as a platform to share and discuss.
If you believe there is no need to be fast, I recommend you watch Rebecka Carlsson's presentation at the PLMIF event. The title of her presentation: Exponential Tech in Sustainability. Rebecca will share insights for business development about how companies can upgrade to new business models based on the new opportunities that come with sustainability and exponential tech.
The reason I recommend her presentation because she addresses the aspect of exponential thinking nicely. Rebecka states we are "programmed" to think local-linear as mankind. Exponential thinking goes beyond our experience. Something we are not used doing until with the COVID19-virus we discovered exponential growth of the number of infections.
Finally, and this I read this morning, Jan Bosch wrote an interesting post: Why Agile Matters, talking about the fact that during the design and delivery of the product to the market, the environment and therefore the requirements might change. Read his post, unless as Jan states:
Concluding, if you're able to perfectly predict the optimal set of requirements for a system or product years ahead of the start of production or deployment and if you're able to accurately predict the effect of each requirement on the user, the customer and the quality attributes of the system, then you don't need Agile.
What I like about Jan's post is the fact that we should anticipate changing requirements. This statement combined with Rebecka's call for being ready for exponential change, with an emerging need for sustainability, might help you discuss in your company how a modern New Product Introduction process might look like, including requirements for a sustainable future that might come in later (per current situation) or can become a practice for the future
Conclusion
Now is the disruptive moment to break with the old ways of working.  Develop plans for the new Beyond-COVID19-society.  Force yourselves to work in more sustainable modes (digital/virtual), develop sustainable products or services (a circular economy), and keep on learning. Perhaps we will meet virtually during the upcoming PLM Innovation Forum?
Note: You have reached the end of this post, which means you took the time to read it all. Now if you LIKE or DISLIKE the content, share it in a comment. Digital communication is the future. Just chasing for Likes is a skin-deep society. We need arguments.
Looking forward to your feedback.
Meanwhile, two weeks of a partial lockdown have passed here in the Netherlands, and we have at least another 3 weeks to go according to the Dutch government. The good thing in our country, decisions, and measures are made based on the advice of experts as we cannot rely on politicians as experts.
I realize that despite the discomfort for me, for many other people in other countries, it is a tragedy. My mental support to all of you, wherever you are.
So what has happened since Time to Think (and act differently)?
All Hands On Deck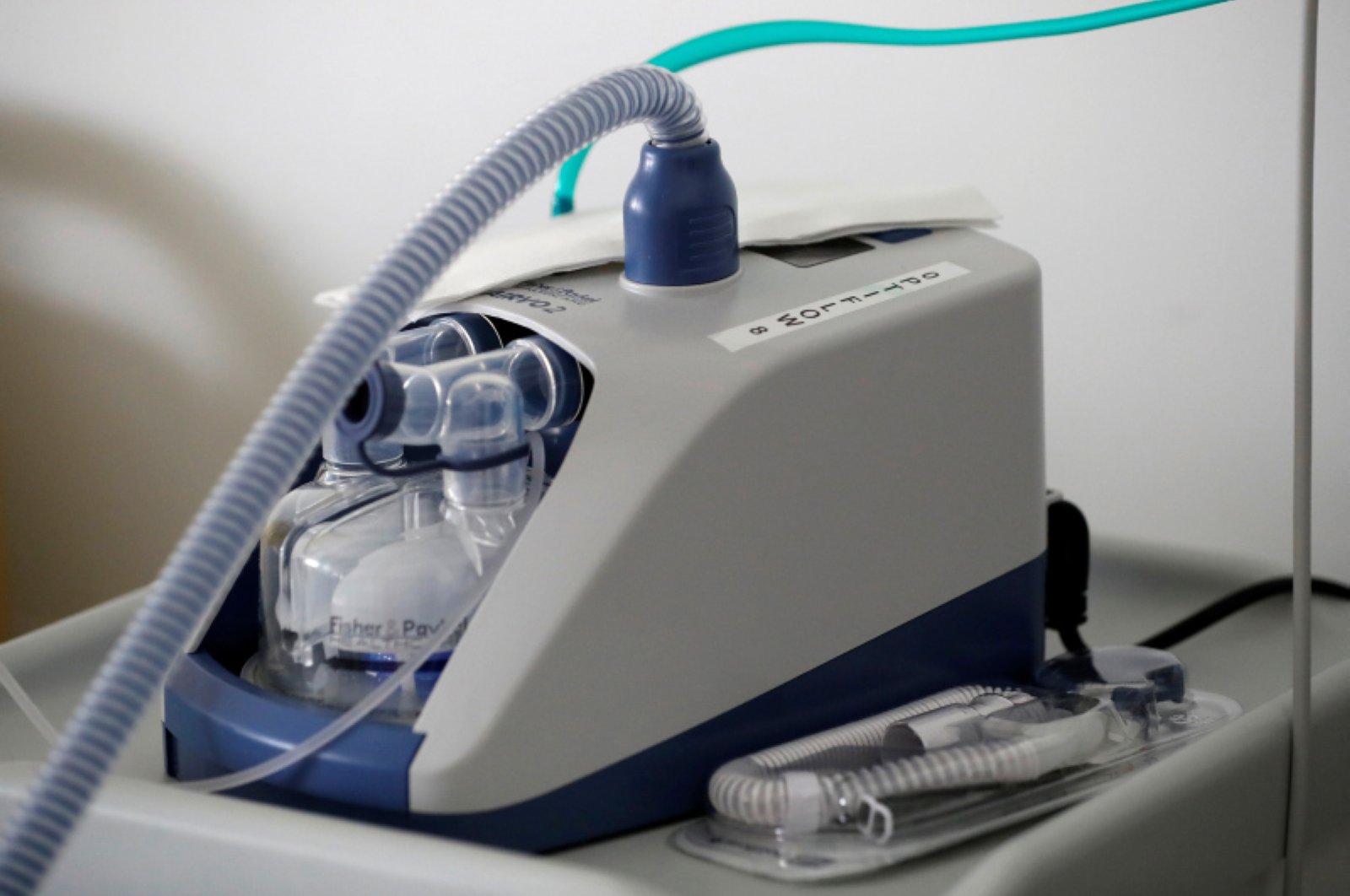 In the past two weeks, it has become clear that a global pandemic as this one requires an "All Hands On Deck" mentality to support the need for medical supplies and in particular respiration devices, so-called ventilators. Devices needed to save the lives of profoundly affected people. I have great respect for the "hands" that are doing the work in infectious environments.
Due to time pressure, innovative thinking is required to reach quick results in many countries. Companies and governmental organizations have created consortia to address the urgent need for ventilators. You will not see so much PR from these consortia as they are too busy doing the real work.
Still, you see from many of the commercial participants their marketing messages, why, and how they contribute to these activities.
One of the most promoted capabilities is PLM collaboration on the cloud as there is a need for real-time collaboration between people that are under lockdown. They have no time setting-up environments and learning new tools to use for collaboration.
For me, these are grand experiments, can a group of almost untrained people corporate fast in a new environment.
For sure, offering free cloud software, PLM, online CAD or 3D Printing, seems like a positive and compassionate gesture from these vendors. However, this is precisely the wrong perception in our PLM-world – the difficulty with PLM does not lie necessary in the tools.
It is about learning to collaborate outside your silo.
Instead of "wait till I am done" it should become "this is what I have so far – use it for your progress". This is a behavior change.
Do we have time for behavioral changes at this moment? Time will tell if the myth will become a reality so fast.
A lot of thinking
The past two weeks were weeks of thinking and talking a lot with PLM-interested persons along the globe using virtual meetings.
As long as the lockdowns will be there I keep on offering free of charge PLM coaching for individuals who want to understand the future of PLM.
Through all these calls, I really became THE VirtualDutchman in many of these meetings (thanks Jagan for the awareness).
I realized that there is a lot of value in virtual meetings, in particular with the video option on. Although I believe video works well when you had met before as most of my current meetings were with people, I have met before face-to-face. Hence, you know each other facial expressions already.
I am a big fan of face-to-face meetings as I learned in the past 20 years that despite all the technology and methodology issues, the human factor is essential. We are not rational people; we live and decide by emotions.
Still, I conclude that in the future, I could do with less travel, as I see the benefits from current virtual meetings.
Less face-to-face meetings will help me to work on a more sustainable future as I am aware of the impact flying has on the environment. Also, talking with other people, there is the notion that after the lockdowns, virtual conferencing might become more and more a best practice. Good for the climate, the environment, and time savings – bad for traditional industries like aircraft carriers, taxis, and hotels. I will not say 100 % goodbye but reduce.
A Virtual PLM conference!
I was extremely excited to participate in the upcoming PLM Innovation Forum (PLMIF) starting on April 28th, organized by TECHNIA. I have been visiting the event in the past a few times in Stockholm. It was a great place to meet many of the people from my network.
This time I am even more excited as the upcoming PLMIF will be a VIRTUAL conference with all the aspects of a real conference – read more about the conference here.
There will be an auditorium where lectures will be given, there are virtual booths, and it will be a place to network virtually. In my next post, I hope to zoom in on the conference.
Sustainability, a circular economy, and modern PLM should go together. Since 2014, these topics have been on the agenda of the joint CIMdata Roadmap/PDT conferences. Speakers like Amir Rashid KTH Sweden, Ken Webster Ellen MacArthur Foundation, and many others have been talking about the circular economy.
The Scandinavian mindset for an inclusive society for people and the environment for sure, has influenced the agenda. The links above lead to some better understanding of what is meant by a circular economy and a sustainable future, as also the short YouTube movie below:
The circular economy is crucial for a sustainable future. Therefore, I am looking forward to participating in the upcoming PLM Innovation Forum on April 28th, where it will be all about digitalization for sustainable product development and manufacturing. Hopefully, with the right balance towards the WHY-side of our brain, not so much about WHAT.
You are welcomed to register for free here: the virtual PLM Innovation Forum – we might meet there (virtually).
The PLM Green Alliance
The PLM Green Alliance had been announced some months ago, started by Rich McFall and supported by  Bjorn Fidjeland,  Oleg Shilovitsky, and me.
It was the first step to proactively bringing people together to discuss topics like reducing our carbon footprint, sharing and brainstorming about innovations that will lead to a sustainable future for ourselves and our children, grand-grand-children. The idea behind the PLM Green Alliance is that a proactive approach is much cheaper in the long term as we can still evaluate and discuss options.
This brings me back to the All hands On Deck approach we currently use for fighting the COVID-19 virus.
In a crisis mode, the damage to the people and the economy is severe. Besides, in a crisis mode, a lot of errors will be made, but don't blame or joke about these people that are trying. Without failure, there is no learning.
We are in a potential time of disruption as the image shows below, but we do not have the complete answers for the future
Think about how you could pro-actively work on a sustainable future for all of us. This will be my personal target, combined with explaining and coaching companies related to topics of modern PLM, during the current lockdown and hopefully long after. The PLM Green Alliance is eager to learn from you and your companies where they are contributing to a more sustainable and greener future.
Do not feel your contribution is not needed, as according to research done by the Carr Center's Erica Chenoweth: The '3.5% rule': How a small minority can change the world. It could be an encouragement to act instead of watching who will determine your future.
Conclusion
While learning to live in a virtual world, we might be realizing that the current crisis is an opportunity to switch faster to a more sustainable and inclusive society. For PLM moving to data-driven, cloud-based environments, using a Model-Based approach along the whole lifecycle, is a path to reduce friction when delivering innovations. From years to weeks? Something we wished to have today already. Stay safe!

 Recently I have been reading various interesting articles, it started with Why Amazon can't Make a Kindle in the USA from Steve Denning and from here I followed several interesting links.
Most of the articles were business driven and not with a focus on technology. However what caught my attention was the similarity of issues that were raised in these articles as-if it was about PLM.
At the end it is a plea/cry for change to be more competitive in the future. With the current economical stand still, I believe there is a need and an opportunity for this change also in PLM. I am not pointing to regime changes all around the world, but somehow they are all connected to this new wave of globalization and openness to information.
And as my domain is PLM, I took PLM 2.0 as the vehicle to describe the change currently in the PLM world. Although PLM 2.0 is a term invented by Dassault Systems, I will use it as the placeholder to describe the changes in PLM.
In four posts I will guide you in the upcoming weeks through the thought process:
| | |
| --- | --- |
| This week | : What is PLM 2.0 ? |
| Next | : Challenges in current PLM |
| Next | : Change in business |
| Final post | : Why PLM 2.0 – conclusions |
I hope you will stay with me when going through these four steps and look forward to your immediate feedback.
What is PLM 2.0 ?
In 2006 Dassault Systems announced PLM 2.0 as the new generation of PLM implemented on their V6 platform. If you go to the 3DS website you see the following definition of PLM 2.0
Look for the header PLM 2.0: PLM Online for All
In the DS definition you will find several keywords that will help us further to understand the PLM 2.0 capabilities:
a typical Dassault Systems viewpoint, as they are coming from the world or 3D CAD and virtualization and the company's vision is around lifelike – and life is mostly in 3D.
3D as interface towards all product related information is a paradigm shift for companies that were used to display only metadata on boring tabular screens where you navigate on numbers and text. The other major CAD-related PLM vendors of course could follow this paradigm too, as 3D visualization of information is known to them. However when coming from an ERP-based PLM system you will see 3D is something far out of reach for these vendors (at this moment).
This is what I believe is a crucial keyword for all PLM future implementations it builds upon the Business Information concepts that became in fashion 8 years ago. Online means direct access to the actual data. No information conversion, no need for import or export, but sharing and filtering. What you are allowed to see is actual data and an actual status. Imagine what kind of impact working on-line would have on your organization. Evaluation of trends, Key Performance Indicators directly available – still of course the interpretation to be done by experts.
Intellectual Property – a topic that should be on every company's agenda. The reason a company currently exists and will exist in the future is based on how they manage their unique knowledge. This knowledge can be based on how certain processes are done, which components are chosen, which quality steps are critical and more. Working in a global collaboration environment challenges the company to keep their IP hidden for others, for sure when you talk about online data. Losing your IP means for a company to be vulnerable for the future – read in the referenced blog post from Steve Jennings about DELL.
This is currently the platform for change as technologies are now enabling people and companies to implement applications in a different manner. Not only on premises, but it could be online, Software As A Service, Cloud based solutions and through standardized programming interfaces, companies could implement end-to-end business process without a huge, monolithic impact. Also Web 2.0 provides the platform for communities.
The concept of communities opens new perspectives for collaboration. In general people in a community, have a common interest or task, and they share thoughts, deliverables back to the community across all company borders. This is the power of the community and the collective intelligence built inside such a community. Without company borders it should give the people a better perspective on their market on their business due to the global participation
The vision is there – now ….
All the above keywords are capabilities for the future and in the world of PLM you see that every PLM vendor / implementer is struggling with them. How to implement them consistently across their offering is the major challenge for the upcoming years, assuming PLM 2.0 is considered as the next step.
If you look at the PLM vendors beside Dassault Systems, you see that Siemens and PTC are closest to following the PLM 2.0 approach, without mentioning the term PLM 2.0. Other vendors even refuse to talk about PLM, but they share already similar components, for example Autodesk.
Interesting to see that the ERP-based PLM vendors do not follow this trend in their communication, they are still working on consolidating and completing their 'classical' PLM components
But the classical PLM vendors struggle with the change in paradigm too.
What to do with current, huge and structured implementations ?
Is PLM 2.0 having the same demands or can it be different ?
Here you see opportunities for new comers in this market as you can implement online collaboration, intellectual property creation/handling and communities in different manners with different types of implementation demands.
So far my introduction in PLM 2.0. Browsing on the web, I did not find too much other viewpoints on this specific terminology, so I am curious about your thoughts or and complementary comments on this topic.
In my next post I will zoom in into the challenges of PLM and relate them to the PLM 2.0 vision
My take on PLM (classical) and PLM 2.0
Referenced in this context – not directly mentioned:
I realized that time is flying when you are busy, and I promised to publish the conclusion from my previous post: More on who decides for plm in a mid market company. In my two previous posts, I described the difficulties companies have to select the right PLM system. So far I discussed the two extremes, the silent approach where a possible bottom up approach was discussed and as the opposite where an 'academical' approach was followed.
Now it is time to get the answers on the academical approach.
These were the questions to be answered in the previous post:
How much time has passed since the management decided PLM was good for their organization?
How independent is the consultancy firm?
Did they consider open source PLM as a solution?
What was the ranking of the PLM vendors?
How much time has passed since the management decided PLM was good for their organization?
The whole process of selecting a PLM system often takes more than one or two years, starting from the first activities till the final conclusion to start. I believe this is unavoidable, as especially in mid-market companies the business values that PLM can bring are not always discussed and realized on the strategic level.
However, I believe the recent years PLM has been recognized by analysts, by software vendors and many young companies as a necessity for innovation and in the long term remaining competitive.  And this is not only in the classical domains where PLM started – automotive / aero / industrial equipment.  PLM value is everywhere in different industries, even apparel for example.
For companies that are now in the decision process, I believe 2009 and early 2010 are the years to decide, because a recovery of the economy might put back the focus on execution and not on strategy and they might miss the management focus for PLM. And as I wrote in a previous post, companies who made the best pit stop will benefit upmost.
For companies still in doubt:  It is now or never
How independent is the consultancy firm?
It is clear that real independent consultancy firms do not exist – even if a consultant wants to be independent, there are three challenges to meet:
How can a consultant evaluate or judge PLM systems they have not seen?
How much experience does the consultant have in your business?
How much work is there required in the project for the consultant?
As you can imagine, reviewing the above challenges, you will realize that consultants usually specialize in systems, where their expertise it required – as they also want to make a living.  Consultants cannot afford to be an academic institute, as coming back to the previous point, all consultancy work at the end will be paid by the customer.
So to conclude on this point, if you want to be cost-effective, a company should do already a pre-selection based on systems and possible implementation partners, that fit naturally to their type of business and then evaluate how consultancy can be achieved.
What you will find out is that the major 'expensive' packages have loads of consultants to offer en the more and more you go into a mid-market environment, consultants become rare. For software from PLM vendors you will usually find a reseller network with people close to your offices that can support you. For Open Source software you will need to find the consultancy services through their software delivery program.
Anyway remember: 50 % of the success of a PLM implementation is based on the right implementation approach and partner not on the PLM functions and features.
Did they consider open source PLM as a solution?
No, because the consultant was not familiar with it, and discouraged the company to look at it. In general Open Source PLM, like PLM On-Demand are interesting trends to follow and should not be neglected.  However the focus and approach for this type of solutions is different. I will not generalize at this moment as also I have no clear picture where Open Source PLM or PLM on Demand would be a big differentiator. I will try to evaluate and report it in future posts.
Comments from Open Source PLM Vendors or On Demand PLM Vendors are welcome to complete the PLM selection approach.
What was the ranking of the PLM vendors?
Ranking was done by the management, the selection team and the design department. These were the results plus their major comment:
Management
1. The slide show PLM provider – they liked the business pitch
2. The CAD supplier with PLM features and gadgets – good guys – we know them
3. The PLM provider who showed everything – too much handling of data – too complex
Selection Team
1. The PLM Provider who showed everything – they really did it
2. The CAD supplier with PLM features and gadgets– we understand where they are going
3. The slide show PLM provider – do they really have a solution?
The Designers
1. The CAD supplier with PLM features and gadgets– he knows what we want
2. The slide show PLM provider– could be a good solution too
3. The PLM Provider who showed everything – too complex, it will limit our productivity
As the management had the final vote, they decided for the slide show PLM Provider, as they felt most comfortable with them.
The reason to drop the CAD supplier was that they were too afraid this provider does not know all about PLM. Both management and users felt the PLM provider that showed everything was too complex, this opposite to the project team where the members were very familiar with PLM capabilities after two years investigation and many demos and trade shows.
Conclusion: Selecting PLM, even in an academical manner is a subjective process. As in general the customer does not exactly knows what he needs and often the PLM provider shows too much in detail, the real journey starts at implementation time. And in this stage you need an experienced implementation partner who can match and communicate the expectations
This week I was reading a management article completely unrelated to PLM, but very applicable for PLM. The article stated that one of the basics of capitalism is innovation through crisis. Never let a crisis pass by without using it for your benefits was the message.
As we are currently in the middle of the economical downturn (according to the optimists or pessimists – we still have to figure out who is right), this is the moment for the management to decide. Do we try to sit still till it does not hurt anymore , or are we making strategic changes that will for sure demolish some holy houses but from the other hand will create a more lean and stronger organization after the change ?
Examples of IBM and GM were given from the nineties.  IBM made the change from a hardware company towards a software company, where GM kept on doing the same with even bigger SUVs'.  We know the results…….
Does it prove anything ?
For sure there are many companies that haven't survived the nineties as they were not successful in their transformation, although they really tried. So where is the relation to PLM ?
I believe that the problem of implementing PLM, and specially in mid-market companies is the fact that there is no ambition for change when things are going relatively well. In one of my old posts I referred to the story of the boiling frog.
This happens when an organization is slipping down slowly and it is hard for the management to change and define and sell internally another strategy. Jobs and people are kept in place as long as affordable and only natural evolvement (an aging workforce) or mergers are drivers for a change.
Now with this crisis it is different. Everyone realizes (or should realize) that going on the same manner with the same people is not good for survival (unless you are in one of the few industries that benefit from the crisis – apparently the fast food industry I read)
In times of a crisis, first of all the management is challenged to come with a survival plan and in most cases this time they can get support from their employees as there is always the threat of lay offs if people are not creative or flexible for change. Secondly, employees will be also more flexible to save their jobs and the company (usually in this order)
Therefore this is the ideal moment to implement PLM in phased approach. For a successful PLM implementation you need employees, who are open minded to change the way they work,  plus you need internal resources that have time to work with the implementer to fine tune the PLM system.
This moment exists now and by implementing PLM in a phased approach, each phase will bring ROI, perhaps even before the end of the crisis as you can start with the low hanging fruits and start to collect the benefits.
In parallel there is the discussion around free open source software or dumping software for free by some PLM providers in order to stay in the market. I think here as a customer you should always realize that every company, also software providers, need to survive the crisis and will look for income in another way – services / maintenance / additional software.
So my conclusion this time:
I never realized that both capitalism and PLM were striving for innovation. They have a crisis in common – For capitalism it is a must to push innovation for PLM it is an enabler for innovation
I am not sure if it depending on the holiday season but apparently from my side at this moment things have gone quiet. Customers are either on holiday or delaying their PLM processes due to holidays or economical downturn. For that reason some unstructured thoughts
How PLM is Nokia ?
Two weeks ago I wrote a post about the problems found with the introduction of the new N97 phone from Nokia – see How PLM is NOKIA. As a victim of their NPI process I am still trying to understand their business reasons to be quiet in their responses. From the NOKIA forum, at this moment already 14 pages of discussion, there is no response from NOKIA, see GPS is cutting out on my N97. It is clear that NOKIA is following the discussion as the moderator has removed some posts, but no positive response from NOKIA's side. Personally I believe a missed opportunity.
Interesting to see that NOKIA avoids to communicate around this problem. I can imagine keeping the problem silent at least does not alert people not using the GPS, from the other side, in times of crisis customer loyalty is probably something that assists a company in hard times.
PLM lesson learned: the costs of fixing problems once your product is in the field is dramatically higher as compared to the cost made during engineering. Did they do virtual testing ? Did they have a prototype phase ? Or was the product dumped into the market to compete with the iPhone ?
An interesting case to follow – anyone from NOKIA to comment ?
PLM Market Forecast Revised Downward.
V or a W-shape?
Another surprise was the report coming out from CIMdata where they mention that the initial growth expectation for PLM needs to be adjusted – see PLM Market Forecast Revised Downward.
In March, the research house had predicted 3.8% year-over-year growth in 2009 and 6.3% compound annual growth over the next five years — which would have pushed the market to $36 billion in revenue in 2013. Stating in a mid-year report released this week that "the global economic situation has been even more severe than anticipated," the PLM consulting and research firm said it circled back to include data from the first half of 2009 in its figuring.

CIMdata revised its forecast for the PLM software market in 2009 and beyond, saying it now expects a decline of 2.1% in 2009 from 2008 revenue levels and a 3.5% compound annual growth rate from 2009 to 2013, to just under $31 billion in 2013. The company estimated the 2009 market at $25 billion.
The article contains some more interesting details, as it is also mentions virtual manufacturing, which I believe is one of the key benefits of PLM. I see it as one of the competitive advantages many companies should pursue to cut costs even though it requires an investment and change of work ( real PLM implementation)
This brought me to the good (or relative good) news. According to the first optimistic signs we have had our worst point of the recession and things can only go better – this are the V-shape believers. After the downturn we will continue as before.
The more pessimistic analysts say we are in a W-shaped recession. Although things are getting better, we will fall back again and recover later, perhaps in 2010.
Both might be right, but what I see is that either end of 2009 or end of 2010 the estimates are that PLM is back in focus. Will this be business as usual or did companies take the opportunity to modernize themselves towards PLM ? The CIMdata reports suggest the opposite, in my post Economical Crisis and PLM – YES WE CAN I tried to explain that investing now in PLM brings an advantage for the future. Companies that now do not look or investigate in PLM might come in a more difficult situation when the economical growth starts again. As the focus will be than on the old business, the chance for management attention and focus on PLM might become too low. Companies that currently invest in PLM take obviously more risk at this time, but will already reap the benefits faster
PLM, PLM 2.0 or a new PLM ?
Another interesting and ongoing discussion is the discussion where PLM is heading. Where in mid-market companies the discussion often is around the need for PLM beyond CAD data management and ERP, others are already visionary talking about the new PLM, which is based on people, social networking and communities.  Look at Vuuch and discussions on PLMTwine and Tech-Clarity. Main question here how will people change, will it be the new workforce that naturally replaces the old workforce and while replacing introduces new ways of PLM or will it be a concept driven from the big enterprises as a new wave of PLM  ? I believe this will become more clear when the economy picks up again and companies might have the bandwidth again for some experiments in this area.
Meanwhile I stay on my island
The past few weeks a had various moments to interrogate myself about the values for PLM and what would be the best way to address PLM for a mid-market company.
First I was in Copenhagen, attending the Microsoft Convergence event. A meeting where Dynamic customers, resellers and partners from all around Europe came together to learn the latest from Microsoft, to network with other partners and discuss their business processes.
Of course the focus from all of the 4000 attendees was around logistical processes, I was very curious to learn how manufacturing companies would describe their needs and where they feel the missing link – PLM.
But they did not feel it ……….
I believe this is one of the most challenging issues for mid-market companies. They have been investing in their ERP system and consider this as the company's backbone. Their production and finance is dependent on it. Other departments, like sales and engineering provide somehow their inputs to the system, often Excel is here the information carrier. No PLM vision exist – or in case it exists – it is perfectly hidden.
I touched this topic in one of my previous post, called:  "We do not need PLM, we already have ERP"
So why is PLM not yet adopted by mid-market companies and I raise this question mainly for those companies that obvious would benefit from PLM ?
I believe the major reason is the fact that often in mid-market companies there is no high-level strategy available analyzing where the company should be in 5 years from now and what are the challenges to overcome. Most of the companies I am currently working with want to implement something they call PLM, but often it is just PDM.
The big difference between PLM and PDM is that PLM requires the company to work different across departments, where PDM is considered more as an automated way to centralize product data, without changing the department responsibilities.
And now some generalizations
In addition mid-market CAD resellers try to explain their customers that PLM is only for big enterprises and that they just need PDM. This of course makes their sales beyond CAD easier, as touching cross-departmental processes requires different knowledge (which their resellers do not have), a different product (which they do not sell) and of course a longer sales cycle.
The same happens from the ERP side. ERP resellers consider what happens in the engineering department as a black box, where product data is generated and at the end a (configurable) Bill Of Materials. ERP vendors do not jump on PLM as extending the process to engineering requires different knowledge (which is not their domain) , a more extended product (which they do not have (yet))
Mid-market companies are of course influenced by these resellers of their core components and as mentioned before do not have the time and budget to take a strategic, holistic view where the company should be in 5 years. Usually their focus is on solving the pains they experience in their organization. For example we have too many databases and spreadsheets per department, let's put them all in one central place – more an IT focus then a business focus.
So how to get the vision ?
Companies should ask themselves the following questions:
what is the success of my company ?
will I still be successful in 5 years from now if I keep on doing the same ?
how does globalization affect me ? Risks but also challenges.
how do I capture the knowledge of my (experienced) workforce before they retire ?
To answer these questions (and the above ones are only the most probing) it requires time and understanding to build a vision. Perhaps the economical downturn creates the opportunity or need to prepare for the future (survival).
And if you are working in a mid-market manufacturing company, chances are big that implementing PLM is a way to guarantee the company's future and success. This has been proven in big enterprises and mid-market companies are not so different at the end.
Adapting business processes and connecting the whole product lifecycle are key activities. Beyond PDM and ERP it brings portfolio management (which product bring the real revenue) and innovation (New Product Introduction – how do we make sure we introduce a good product in the market).
Conclusion
PLM requires a company vision and strategy. Building the vision is something that PLM vendors, business consultants and others can assist you with. Each group has its own pro's and con's but at the end it is the vision that is needed before making the change – it requires first of all an investment in brain power – not in products
Interesting to read:
Stay with the business processes or change them ?
The gap between PLM and Mid-market companies