You are currently browsing the tag archive for the 'Crisis' tag.
Meanwhile, two weeks of a partial lockdown have passed here in the Netherlands, and we have at least another 3 weeks to go according to the Dutch government. The good thing in our country, decisions, and measures are made based on the advice of experts as we cannot rely on politicians as experts.
I realize that despite the discomfort for me, for many other people in other countries, it is a tragedy. My mental support to all of you, wherever you are.
So what has happened since Time to Think (and act differently)?
All Hands On Deck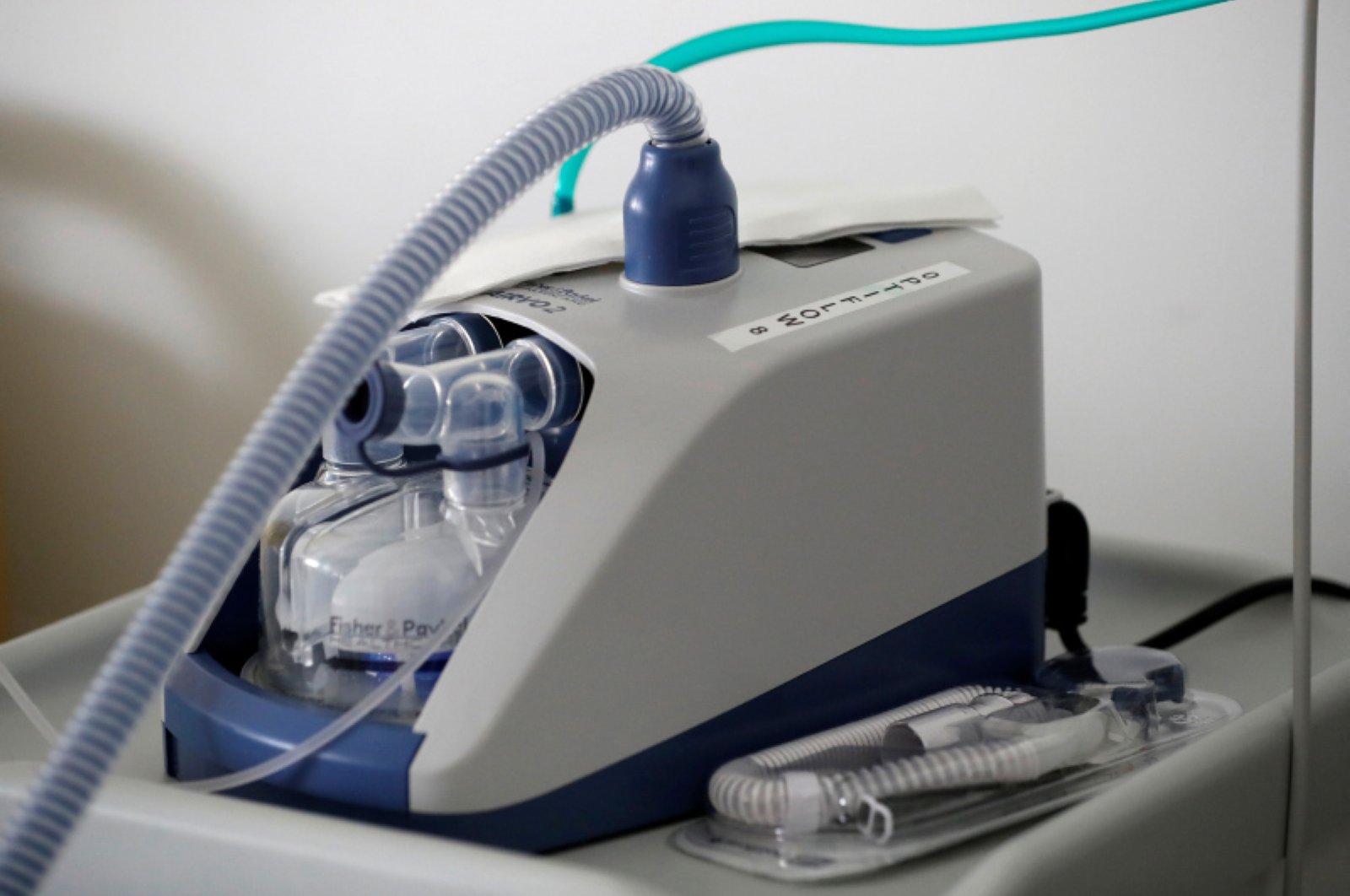 In the past two weeks, it has become clear that a global pandemic as this one requires an "All Hands On Deck" mentality to support the need for medical supplies and in particular respiration devices, so-called ventilators. Devices needed to save the lives of profoundly affected people. I have great respect for the "hands" that are doing the work in infectious environments.
Due to time pressure, innovative thinking is required to reach quick results in many countries. Companies and governmental organizations have created consortia to address the urgent need for ventilators. You will not see so much PR from these consortia as they are too busy doing the real work.
Still, you see from many of the commercial participants their marketing messages, why, and how they contribute to these activities.
One of the most promoted capabilities is PLM collaboration on the cloud as there is a need for real-time collaboration between people that are under lockdown. They have no time setting-up environments and learning new tools to use for collaboration.
For me, these are grand experiments, can a group of almost untrained people corporate fast in a new environment.
For sure, offering free cloud software, PLM, online CAD or 3D Printing, seems like a positive and compassionate gesture from these vendors. However, this is precisely the wrong perception in our PLM-world – the difficulty with PLM does not lie necessary in the tools.
It is about learning to collaborate outside your silo.
Instead of "wait till I am done" it should become "this is what I have so far – use it for your progress". This is a behavior change.
Do we have time for behavioral changes at this moment? Time will tell if the myth will become a reality so fast.
A lot of thinking
The past two weeks were weeks of thinking and talking a lot with PLM-interested persons along the globe using virtual meetings.
As long as the lockdowns will be there I keep on offering free of charge PLM coaching for individuals who want to understand the future of PLM.
Through all these calls, I really became THE VirtualDutchman in many of these meetings (thanks Jagan for the awareness).
I realized that there is a lot of value in virtual meetings, in particular with the video option on. Although I believe video works well when you had met before as most of my current meetings were with people, I have met before face-to-face. Hence, you know each other facial expressions already.
I am a big fan of face-to-face meetings as I learned in the past 20 years that despite all the technology and methodology issues, the human factor is essential. We are not rational people; we live and decide by emotions.
Still, I conclude that in the future, I could do with less travel, as I see the benefits from current virtual meetings.
Less face-to-face meetings will help me to work on a more sustainable future as I am aware of the impact flying has on the environment. Also, talking with other people, there is the notion that after the lockdowns, virtual conferencing might become more and more a best practice. Good for the climate, the environment, and time savings – bad for traditional industries like aircraft carriers, taxis, and hotels. I will not say 100 % goodbye but reduce.
A Virtual PLM conference!
I was extremely excited to participate in the upcoming PLM Innovation Forum (PLMIF) starting on April 28th, organized by TECHNIA. I have been visiting the event in the past a few times in Stockholm. It was a great place to meet many of the people from my network.
This time I am even more excited as the upcoming PLMIF will be a VIRTUAL conference with all the aspects of a real conference – read more about the conference here.
There will be an auditorium where lectures will be given, there are virtual booths, and it will be a place to network virtually. In my next post, I hope to zoom in on the conference.
Sustainability, a circular economy, and modern PLM should go together. Since 2014, these topics have been on the agenda of the joint CIMdata Roadmap/PDT conferences. Speakers like Amir Rashid KTH Sweden, Ken Webster Ellen MacArthur Foundation, and many others have been talking about the circular economy.
The Scandinavian mindset for an inclusive society for people and the environment for sure, has influenced the agenda. The links above lead to some better understanding of what is meant by a circular economy and a sustainable future, as also the short YouTube movie below:
The circular economy is crucial for a sustainable future. Therefore, I am looking forward to participating in the upcoming PLM Innovation Forum on April 28th, where it will be all about digitalization for sustainable product development and manufacturing. Hopefully, with the right balance towards the WHY-side of our brain, not so much about WHAT.
You are welcomed to register for free here: the virtual PLM Innovation Forum – we might meet there (virtually).
The PLM Green Alliance
The PLM Green Alliance had been announced some months ago, started by Rich McFall and supported by  Bjorn Fidjeland,  Oleg Shilovitsky, and me.
It was the first step to proactively bringing people together to discuss topics like reducing our carbon footprint, sharing and brainstorming about innovations that will lead to a sustainable future for ourselves and our children, grand-grand-children. The idea behind the PLM Green Alliance is that a proactive approach is much cheaper in the long term as we can still evaluate and discuss options.
This brings me back to the All hands On Deck approach we currently use for fighting the COVID-19 virus.
In a crisis mode, the damage to the people and the economy is severe. Besides, in a crisis mode, a lot of errors will be made, but don't blame or joke about these people that are trying. Without failure, there is no learning.
We are in a potential time of disruption as the image shows below, but we do not have the complete answers for the future
Think about how you could pro-actively work on a sustainable future for all of us. This will be my personal target, combined with explaining and coaching companies related to topics of modern PLM, during the current lockdown and hopefully long after. The PLM Green Alliance is eager to learn from you and your companies where they are contributing to a more sustainable and greener future.
Do not feel your contribution is not needed, as according to research done by the Carr Center's Erica Chenoweth: The '3.5% rule': How a small minority can change the world. It could be an encouragement to act instead of watching who will determine your future.
Conclusion
While learning to live in a virtual world, we might be realizing that the current crisis is an opportunity to switch faster to a more sustainable and inclusive society. For PLM moving to data-driven, cloud-based environments, using a Model-Based approach along the whole lifecycle, is a path to reduce friction when delivering innovations. From years to weeks? Something we wished to have today already. Stay safe!

The words used in this title are the ones that I heard the most the past weeks- only all of them in a different (more pessimistic) context. Speaking with potential customers  and vendors I heard most of the times the combination: Can we do PLM when there is an economical crisis ?
A famous Dutch soccer player (Johan Cruyff) once said: "Every disadvantage has its advantage" and this is also valid for the economical crisis. It forces companies to think (different) as their future is challenged. Less orders means less works and probably less pressure on the organization – companies might decide to lay off people to reduce costs. This is in many cases a pity as knowledge (IP = Intellectual Property) might be lost.
One of the benefits of PLM is that the IP (stored in people's brain) becomes available and visible inside the company without the need to consult these experienced persons.  Would this mean implementing PLM would reduce they amount of people in engineering ? No, it reduces the risk for a company to be held hostage by these people and even more. By making internal IP available inside the company, it allows companies to overlook their portfolio and performance – and from there to decide where to focus an innovate. It creates a competitive future.
In some of my previous posts, I mentioned that one of the most heard excuses not to implement PLM was the fact that companies claimed they are too busy. This means reduced work creates the opportunity to invest time in PLM – and as the budget for implementing PLM might not be available, at least the time exists. The work done during this time assists the company once we are in an economical upward move – usually at that time companies become stressed as more work needs to be done with few resources available – and new resources need to be hired.
For me a PLM implementation can be compared with a journey through an unknown area. As companies usually do not understand what is the impact of PLM to their company – the ultimate goals somehow are known, but how to get there, no one knows.  A company can hire consultants and implementers to guide them during this journey, and i believe this is required, to avoid going in the wrong direction.
However the knowledgeable people inside the company know best which changes in business processes will bring value and which are not yet understood. And this is crucial in a PLM implementation – a company needs to digest and understand the impact of PLM.
So considering the points above and the fact that as a company you do not want to invest much in a PLM implementation at this moment due to the financial situation, what can you do:
Spend time inside your company to decide where you want to be in two to five years, assuming that once you have a more promising market you need there to be ahead of your competitors
Learn and invest with PLM providers who can offer you a solution. Pay attention in this phase on which partner understands your business and can guide you in a step by step approach towards your goals. Do not get distracted by function and feature comparison of systems at this stage as most PLM systems can do the same, it is more about your implementation / consultancy partner.
Define a step by step implementation roadmap, where each step brings you ROI (return on investment) and closer to your goals.
Considering the three points above you will be able to say:
Economical Crisis and PLM ?
YES we can (start)!!