You are currently browsing the category archive for the 'Myths' category.
Two weeks ago, I wrote a generic post related to System Thinking, in my opinion, a must-have skill for the 21st century (and beyond). Have a look at the post on LinkedIn; in particular interesting to see the discussion related to Systems Thinking: a must-have skill for the 21st century.
I liked Remy Fannader's remark that thinking about complexity was not something new.
This remark is understandable from his personal context. Many people enjoy thinking – it was a respected 20th-century skill.
However, I believe, as Daniel Kahneman describes in his famous book: Thinking Fast and Slow, our brain is trying to avoid thinking.
This is because thinking consumes energy, the energy the body wants to save in the case of an emergency.
So let's do a simple test (coming from Daniel):
xx
A bat and a ball cost together $ 1.10 –  the bat costs one dollar more than the ball. So how much does the ball cost?
Look at the answer at the bottom of this post. If you have it wrong, you are a fast thinker. And this brings me to my next point. Our brain does not want to think deeply; we want fast and simple solutions. This is a challenge in a complex society as now we hear real-time information coming from all around the world. What is true and what is fake is hard to judge.
However, according to Kahneman, we do not want to waste energy on thinking. We create or adhere to simple solutions allowing our brains to feel relaxed.
This human behavior has always been exploited by populists and dictators: avoid complexity because, in this way, you lose people. Yuval Harari builds upon this with his claim that to align many people, you need a myth. I wrote about the need for myths in the PLM space a few times, e.g., PLM as a myth? and The myth perception
And this is where my second thoughts related to Systems Thinking started. Is the majority of people able and willing to digest complex problems?
My doubts grew bigger when I had several discussions about fighting climate change and sustainability.
Both Brains required
By coincidence, I bumped on this interesting article Market-led Sustainability is a 'Fix that Fails'…
I provided a link to the post indirectly through LinkedIn. If you are a LinkedIn PLM Global Green Alliance member, you can see below the article an interesting analysis related to market-led sustainability, system thinking and economics.
Join the PLM Global Green Alliance group to be part of the full discussion; otherwise, I recommend you visit Both Brains Required, where you can find the source article and other related content.
It is a great article with great images illustrating the need for systems thinking and sustainability. All information is there to help you realize that sustainability is not just a left-brain exercise.
The left brain is supposed to be logical and analytical. That's systems thinking, you might say quickly. However, the other part of our brain is about our human behavior, and this side is mostly overlooked. My favorite quote from the article:
Voluntary Market-Led activities are not so much a solution to the sustainability crisis as a symptom of more profoundly unsustainable foundations of human behavior.
The article triggered my second thoughts related to systems thinking. Behavioral change is not part of systems thinking. It is another dimension harder to address and even harder to focus on sustainability.
The LinkedIn discussion below the article Market-led Sustainability is a 'Fix that Fails'… is a great example of the talks we would like to have in our PLM Global Green Alliance group. Nina Dar, Patrick Hillberg and Richard McFall brought in several points worth discussing. Too many to discuss them all here – let's take two fundamental issues:
1. More than economics
An interesting viewpoint in this discussion was the relation to economics. We don't believe that economic growth is the main point to measure. Even a statement like:  "Sustainable businesses will be more profitable than traditional ones" is misleading when companies are measured by shareholder value or EBIT (Earnings Before Interest or Taxes). We briefly touched on Kate Raworth's doughnut economics.

This HBR article mentioned in the discussion: Business Schools Must Do More to Address the Climate Crisis also shows it is not just about systems thinking.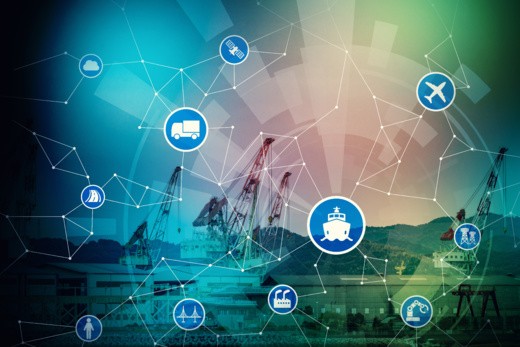 We discussed the challenges of supply chains, not about resilience but about sustainability. Where an OEM can claim to be sustainable, there are often not aware of what happens at the level of their suppliers. As the OEM measure their suppliers mostly on Quality/Reliability and Cost, they usually do not care about local human issues or sustainability issues.
We have seen this in the Apparel industry with the horrible collapse of a factory in Bangladesh  (2013). Still, the inhumane accidents happen in southeast Asia. I like to quote Chris Calverley in his LinkedIn article: Making ethical apparel supply chains achievable on a global scale.
No one gets into business because they want to behave unethically. On the contrary, a lack of ethics is usually driven by a common desire to operate more efficiently and increase profit margins. 
In my last post, I shared a similar example from an automotive tier 2  supplier. Unfortunately, suppliers are not measured or rewarded for sustainability efforts; only efficiency and costs are relevant.
The seventeen Sustainability Development Goals (SDG), as defined by the United Nations, are the best guidance for sustainable drivers beyond money. Supporting the SDGs enforce systems thinking when developing a part, a product, or a solution. Many other stakeholders need to be taken care of, at least if you truly support sustainability as a company.
2. The downside of social media
The LinkedIn discussion related to Market-led Sustainability is a 'Fix that Fails'… The thread shows that LinkedIn, like other social media, is not really interested in supporting in-depth discussions – try to navigate what has been said in chronological order. With Patrick, Nina and Richard, we agreed to organize a follow-up discussion in our PLM Global Green Alliance Group.
And although we are happy with social media as it allows each of us to reach a global audience, there seems to be a worrying contra-productive impact. If you read the book Stolen Focus. A quote:
All over the world, our ability to pay attention is collapsing. In the US, college students now focus on one task for only 65 seconds, and office workers, on average, manage only three minutes
This is worrying, returning to Remy Fannader's remark: thinking about complexity was not something new. The main difference is that it is not new. However, our society is changing towards thinking too fast, not rewarding systems thinking.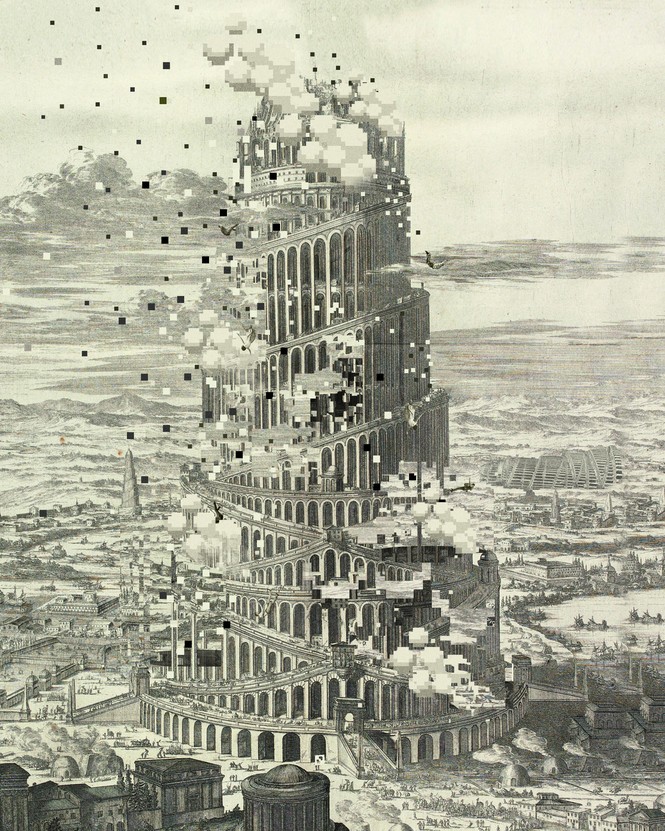 Even scarier, if you have time, read this article from The Atlantic: about the impact of social media on the US Society. It is about trust in science and data. Are we facing the new (Trump) Tower of Babel in our modern society? As the writers state: Babel is a metaphor for what some forms of social media have done to nearly all of the groups and institutions most important to the country's future—and to us as a people.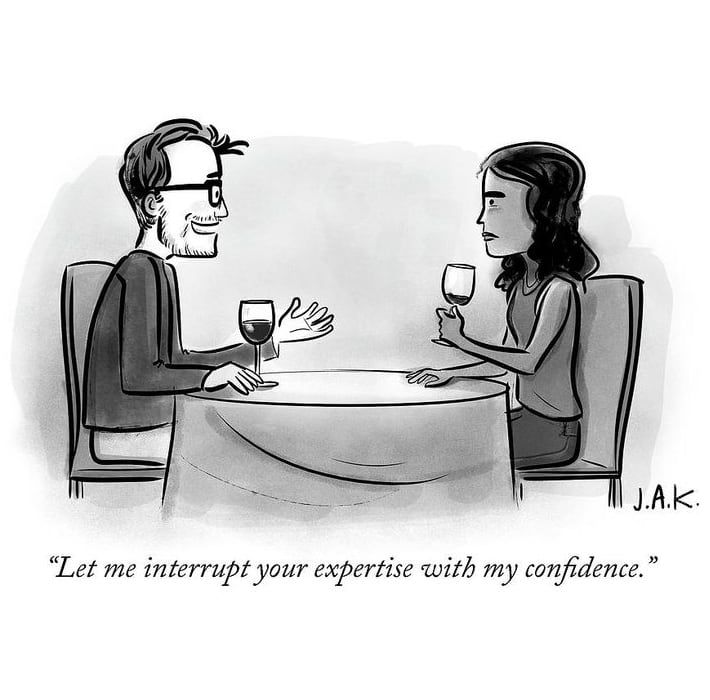 I have talked in previous posts about the Dunner-Kruger effect, something that is blocking systems thinking. The image to the left says it all. Due to social media and the safe place behind a keyboard, many of us consider ourselves confident experts explaining to the real expert why they are wrong. For addressing the topics of sustainability and climate change, this attitude is killing. It is the opposite of systems thinking, which costs energy.
xx
Congratulations
The fact that you reached this part of the post means your attention span has been larger than 3 minutes, showing there is hope for people like you and me. As an experiment to discover how many people read the post till here, please answer with the "support" icon if you have reached this part of the post.
I am curious to learn how many of us who saw the post came here.
Conclusion
Systems Thinking is a must-have skill for the 21st century. Many of us working in the PLM domain focus on providing support for systems thinking, particularly Life Cycle Assessment capabilities. However, the discussion with Patrick Hillberg, Nina Darr and Richard McFall made me realize there is more: economics and human behavior. For example, can we change our economic models, measuring companies not only for the money profit they deliver? What do?

Answering this type of question will be the extended mission for PLM consultants of the future – are you ready?

The answer to the question with the ball and the bat:
A fast answer would say the price of the ball is 10 cents. However, this would make the price of the bat $1.10, giving a total cost of $1.20. So the right answer should be 5 cents. To be honest, I got tricked the first time too. Never too late to confirm you make mistakes, as only people who do not do anything make no mistakes.
After two quiet weeks of spending time with my family in slow motion, it is time to start the year.
First of all, I wish you all a happy, healthy, and positive outcome for 2022, as we need energy and positivism together. Then, of course, a good start is always cleaning up your desk and only leaving the relevant things for work on the desk.
Still, I have some books at arm's length, either physical or on my e-reader, that I want to share with you – first, the non-obvious ones:
The Innovators Dilemma
A must-read book was written by Clayton Christensen explaining how new technologies can overthrow established big companies within a very short period. The term Disruptive Innovation comes up here. Companies need to remain aware of what is happening outside and ready to adapt to your business. There are many examples even recently where big established brands are gone or diminished in a short period.
In his book, he wrote about DEC (Digital Equipment Company)  market leader in minicomputers, not having seen the threat of the PC. Or later Blockbuster (from video rental to streaming), Kodak (from analog photography to digital imaging) or as a double example NOKIA (from paper to market leader in mobile phones killed by the smartphone).
The book always inspired me to be alert for new technologies, how simple they might look like, as simplicity is the answer at the end. I wrote about in 2012: The Innovator's Dilemma and PLM, where I believed cloud, search-based applications and Facebook-like environments could disrupt the PLM world. None of this happened as a disruption; these technologies are now, most of the time, integrated by the major vendors whose businesses are not really disrupted. Newcomers still have a hard time to concur marketspace.
In 2015 I wrote again about this book, The Innovator's dilemma and Generation change. – image above. At that time, understanding disruption will not happen in the PLM domain. Instead, I predict there will be a more evolutionary process, which I would later call: From Coordinated to Connected.
The future ways of working address the new skills needed for the future. You need to become a digital native, as COVID-19 pushed many organizations to do so. But digital native alone does not bring success. We need new ways of working which are more difficult to implement.
Sapiens
The book Sapiens by Yuval Harari made me realize the importance of storytelling in the domain of PLM and business transformation. In short, Yuval Harari explains why the human race became so dominant because we were able to align large groups around an abstract theme. The abstract theme can be related to religion, the power of a race or nation, the value of money, or even a brand's image.
The myth (read: simplified and abstract story) hides complexity and inconsistencies. It allows everyone to get motivated to work towards one common goal. A Yuval says: "Fiction is far more powerful because reality is too complex".
Too often, I have seen well-analyzed PLM projects that were "killed" by management because it was considered too complex. I wrote about this in 2019  PLM – measurable or a myth? claiming that the real benefits of PLM are hard to predict, and we should not look isolated only to PLM.
My 2020 follow-up post The PLM ROI Myth, eludes to that topic. However, even if you have a soundproof business case at the management level, still the myth might be decisive to justify the investment.
That's why PLM vendors are always working on their myths: the most cost-effective solution, the most visionary solution, the solution most used by your peers and many other messages to influence your emotions, not your factual thinking. So just read the myths on their websites.
If you have no time to read the book, look at the above 2015 Ted to grasp the concept and use it with a PLM -twisted mind.
Re-use your CAD
In 2015, I read this book during a summer holiday (meanwhile, there is a second edition). Although it was not a PLM book, it was helping me to understand the transition effort from a classical document-driven enterprise towards a model-based enterprise.
Jennifer Herron's book helps companies to understand how to break down the (information) wall between engineering and manufacturing.
At that time, I contacted Jennifer to see if others like her and Action Engineering could explain Model-Based Definition comprehensively, for example, in Europe- with no success.
As the Model-Based Enterprise becomes more and more the apparent future for companies that want to be competitive or benefit from the various Digital Twin concepts. For that reason, I contacted Jennifer again last year in my post: PLM and Model-Based Definition.
As you can read, the world has improved, there is a new version of the book, and there is more and more information to share about the benefits of a model-based approach.
I am still referencing Action Engineering and their OSCAR learning environment for my customers. Unfortunately, many small and medium enterprises do not have the resources and skills to implement a model-based environment.
Instead, these companies stay on their customers' lowest denominator: the 2D Drawing. For me, a model-based definition is one of the first steps to master if your company wants to provide digital continuity of design and engineering information towards manufacturing and operations. Digital twins do not run on documents; they require model-based environments.
The book is still on my desk, and all the time, I am working on finding the best PLM practices related to a Model-Based enterprise.
It is a learning journey to deal with a data-driven, model-based environment, not only for PLM but also for CM experts, as you might have seen from my recent dialogue with CM experts: The future of Configuration Management.
Products2019
This book was an interesting novelty published by John Stark in 2020. John is known for his academic and educational books related to PLM. However, during the early days of the COVID-pandemic, John decided to write a novel. The novel describes the learning journey of Jane from Somerset, who, as part of her MBA studies, is performing a research project for the Josef Mayer Maschinenfabrik. Her mission is to report to the newly appointed CEO what happens with the company's products all along the lifecycle.
Although it is not directly a PLM book, the book illustrates the complexity of PLM. It Is about people and culture; many different processes, often disconnected. Everyone has their focus on their particular discipline in the center of importance. If you believe PLM is all about the best technology only, read this book and learn how many other aspects are also relevant.
I wrote about the book in 2020: Products2019 – a must-read if you are new to PLM if you want to read more details. An important point to pick up from this book is that it is not about PLM but about doing business.
PLM is not a magical product. Instead, it is a strategy to support and improve your business.
System Lifecycle Management
Another book, published a little later and motivated by the extra time we all got during the COVID-19 pandemic, was Martin Eigner's book System Lifecycle Management.
A 281-page journey from the early days of data management towards what Martin calls System Lifecycle Management (SysLM). He was one of the first to talk about System Lifecycle Management instead of PLM.
I always enjoyed Martin's presentations at various PLM conferences where we met. In many ways, we share similar ideas. However, during his time as a professor at the University of Kaiserslautern (2003-2017), he explored new concepts with his students.
I briefly mentioned the book in my series The road to model-based and connected PLM (Part 5) when discussing SLM or SysLM. His academic research and analysis make this book very valuable. It takes you in a very structured way through the times that mechatronics becomes important, next the time that systems (hardware and software) become important.
We discussed in 2015 the applicability of the bimodal approach for PLM. However, as many enterprises are locked in their highly customized PDM/PLM environments, their legacy blocks the introduction of modern model-based and connected approaches.
Where John Stark's book might miss the PLM details, Martin's book brings you everything in detail and with all its references.
It is an interesting book if you want to catch up with what has happened in the past 20 years.
More Books …..
More books on my desk have helped me understand the past or that helped me shape the future. As this is a blog post, I will not discuss more books this time reaching my 1500 words.
Still books worthwhile to read – click on their images to learn more:
I discussed this book two times last year. An introduction in PLM and Modularity and a discussion with the authors and some readers of the book: The Modular Way – a follow-up discussion
x
x
A book I read this summer contributed to a better understanding of sustainability. I mentioned this book in my presentation for the Swedish CATIA Forum in October last year – slide 29 of The Challenges of model-based and traditional plm. So you could see it as an introduction to System Thinking from an economic point of view.

System Thinking becomes crucial for a sustainable future, as I addressed in my post PLM and Sustainability.
Sustainability is my area of interest at the PLM Green Global Alliance, an international community of professionals working with Product Lifecycle Management (PLM) enabling technologies and collaborating for a more sustainable decarbonized circular economy.
Conclusion
There is a lot to learn. Tell us something about your PLM bookshelf – which books would you recommend. In the upcoming posts, I will further focus on PLM education. So stay tuned and keep on learning.
This time a short post (for me) as I am in the middle the series "Learning from the past to understand the future" and currently collecting information for next week's post. However, recently Rob Ferrone, the original Digital Plumber, pointed me to an interesting post from Scott Taylor, the Data Whisperer.
In code: The Virtual Dutchman discovered the Data Whisperer thanks to the original Digital Plumber.
Scott's article with the title: "Data Management Hasn't Failed, but Data Management Storytelling Has" matches precisely the discussion we have in the PLM community.
Please read his article, and just replace the words Data Management by PLM, and it could have been written for our community. In a way, PLM is a specific application of data management, so not a real surprise.
Scott's conclusions give food for thought in the PLM community:
To win over business stakeholders, Data Management leadership must craft a compelling narrative that builds urgency, reinvigorates enthusiasm, and evangelizes WHY their programs enable the strategic intentions of their enterprise. If the business leaders whose support and engagement you seek do not understand and accept the WHY, they will not care about the HOW. When communicating to executive leadership, skip the technical details, the feature functionality, and the reference architecture and focus on:

Establishing an accessible vocabulary
Harmonizing to a common voice
Illuminating the business vision

When you tell your Data Management story with that perspective, it can end happily ever after.
It all resonates well with what I described in the PLM ROI Myth – it is clear that when people hear the word Myth, they have a bad connotation, same btw for PLM.
The fact that we still need to learn storytelling is because most of us are so much focused on technology and sometimes on discovering the new name for PLM in the future.
Last week I pointed to a survey from the PLMIG (PLM Interest Group) and XLifcycle, inviting you to help to define the future definition of PLM.
You are still welcome here: Towards a digital future: the evolving role of PLM in the future digital world.
Also, I saw a great interview with Martin Eigner on Minerva PLM TV interview by Jennifer Moore. Martin is well known in the PLM world and has done foundational work for our community
. According to Jennifer, he is considered as The Godfather of PLM.  This tittle fits nicely in today's post. Those who have seen his presentations in recent years will remember Martin is talking about SysLM (System Lifecycle Management) as the future for PLM.
It is an interesting recording to watch – click on the image above to see it. Martin explains nicely why we often do not get the positive feedback from PLM implementations – starting at minute 13 for those who cannot wait.
In the interview, you will discover we often talk too much about our discipline capabilities where the real discussion should be talking business. Strategy and objectives are discussed and decided at the management level of a company. By using storytelling, we can connect to these business objectives.
The end result will be more likely that a company understands why to invest significantly in PLM as now PLM is part of its competitiveness and future continuity.
Conclusion
I shared links to two interesting posts from the last weeks. Studying them will help you to create a broader view. We have to learn to tell the right story. People do not want PLM – they have personal objectives. Companies have business objectives, and they might lead to the need for a new and changing PLM. Connecting to the management in an organization, therefore, is crucial.
Next week again more about learning from the past to understand the future
Last week I shared my thoughts related to my observation that the ROI of PLM is not directly visible or measurable, and I explained why. Also, I explained that the alignment of an organization requires a myth to make it happen. A majority of readers agreed with these observations. Some others either misinterpreted the headlines or twisted the story in favor of their opinion.
A few came from Oleg Shilovitsky and as Oleg is quite open in his discussions, it allows me to follow-up on his statements. Other people might share similar thoughts but they haven't had the time or opportunity to be vocal. Feel free to share your thoughts/experiences too.
Some misinterpretations from Oleg's post: PLM circa 2020 – How to stop selling Myths
The title "How to stop selling Myths" is the first misinterpretation.
We are not selling myths – more below.
"Jos Voskuil's recommendation is to create a myth. In his PLM ROI Myths article, he suggests that you should not work on a business case, value, or even technology" is the second misinterpretation, you still need a business case, you need value and you need technology.
And I got some feedback from Lionel Grealou, who's post was a catalyst for me to write the PLM ROI Myth post. I agree I took some shortcuts based on his blog post. You can read his comments here. The misinterpretation is:
"Good luck getting your CFO approve the business change or PLM investment based on some "myth" propaganda :-)" as it is the opposite, make your plan, support your plan with a business case and then use the myth to align
I am glad about these statements as they allow me to be more precise, avoiding misperceptions/myth-perceptions.
A Myth is bad
Some people might think that a myth is bad, as the myth is most of the time abstract.  I think these people do not realize that there a lot of myths that they are following; it is a typical social human behavior to respond to myths. Some myths:
How can you be religious without believing in myths?
In this country/world, you can become anything if you want?
In the past, life was better
I make this country great again
The reason human beings need myths is that without them, it is impossible to align people around abstract themes. Try for each of the myths above to create an end-to-end logical story based on factual and concrete information. Impossible!
Read Yuval Harari's book Sapiens about the power of myths. Read Steven Pinker's book Enlightenment Now to understand that statistics show a lot of current myths are false. However, this does not mean a myth is bad. Human beings are driven by social influences and myths – it is our brain.
Unless you have no social interaction, you might be immune to myths. With brings me to quoting Oleg once more time:
"A long time ago when I was too naive and too technical, I thought that the best product (or technology) always wins. Well… I was wrong. "
I went through the same experience, having studied physics and mathematics makes you think extremely logical. Something I enjoyed while developing software. Later, when I started my journey as the virtualdutchman mediating in PLM implementations, I discovered logical alone does not work in businesses. The majority of decisions are done based on "gut feelings" still presented as reasonable cases.
Unless you have an audience of Vulcans, like Mr. Spock, you need to deal with the human brain. Consider the myth as the envelope to pass the PLM-project to the management. C-level acts by myths as so far I haven't seen C-level management spending serious time on understanding PLM. I will end with a quote from Paul Empringham:
I sometimes wish companies would spend 6 months+ to educate themselves on what it takes to deliver incremental PLM success BEFORE engaging with software providers
You don't need a business case
Lionel is also skeptical about some "Myth-propaganda" and I agree with him. The Myth is the envelope, inside needs to be something valuable, the strategy, the plan, and the business case. Here I want to stress one more time that most business cases for PLM are focusing on tool and collaboration efficiency. And from there projecting benefits. However, how well can we predict the future?
If you implement a process, let's assume BOM-collaboration done with Excel by BOM-collaboration based on an Excel-on-the-cloud-like solution, you can measure the differences, assuming you can measure people's efficiency. I guess this is what Oleg means when he explains OpenBOM has a real business case.
However, if you change the intent for people to work differently, for example, consult your supplier or manufacturing earlier in the design process, you touch human behavior. Why should I consult someone before I finish my job, I am measured on output not on collaboration or proactive response? Here is the real ROI challenge.
I have participated in dozens of business cases and at the end, they all look like the graph below:
The ROI is fantastic – after a little more than 2 years, we have a positive ROI, and the ROI only gets bigger. So if you trust the numbers, you would be a fool not to approve this project. Right?
And here comes the C-level gut-feeling. If I have a positive feeling (I follow the myth), then I will approve. If I do not like it, I will say I do not trust the numbers.
Needless to say that if there was a business case without ROI, we do not need to meet the C-level. Unless, and it happens incidental, at C-level, there was already a decision we need PLM from Vendor X because we played golf together, we are condemned together or we believe the same myths.
In reality, the old Gartner graph from realized benefits says it all. The impact of culture, processes, and people can make or break a plan.
You do not need an abstract story for PLM
Some people believe PLM on its own is a myth. You just need the right technology and people will start using it, spreading it out and see how we have improved business. Sometimes email is used as an example. Email is popular because you can with limited effort, collaborate with people, no matter where they are. Now twenty years later, companies are complaining about the lack of traceability, the lack of knowledge and understanding related to their products and processes.
PLM will always have the complexity of supporting traceability combined with real-time collaboration. If you focus only on traceability, people will complain that they are not a counter clerk. If you focus solely on collaboration, you miss the knowledge build-up and traceability.
That's why PLM is a mix of governance, optimized processes to guarantee quality and collaboration, combined with a methodology to tune the existing processes implemented in tools that allow people to be confident and efficient. You cannot translate a business strategy into a function-feature list for a tool.
Conclusion
Myths are part of the human social alignment of large groups of people. If a Myth is true or false, I will not judge. You can use the Myth as an envelope to package your business case. The business case should always be a combination of new ways of working (organizational change), optimized processes and finally, the best tools. A PLM tool-only business case is to my opinion far from realistic
Now preparing for PI PLMx London on 3-4 February – discussing Myths, Single BOMs and the PLM Green Alliance