You are currently browsing the tag archive for the 'PLM Global Green Alliance' tag.
In the last few weeks, I thought I had a writer's block, as I usually write about PLM-related topics close to my engagements.
Where are the always popular discussions related to EBOM or MBOM? Where is the Form-Fit-Function discussion or the traditional "meaningful numbers" discussions?
These topics always create a lot of interaction and discussion, as many of us have mature opinions.
However, last month I spent most of the time discussing the connection between digital PLM strategies and sustainability. With the Russian invasion of Ukraine, leading to high energy prices, combined with several climate disasters this year, people are aware that 2022 is not a year as usual. A year full of events that force us to rethink our current ways of living.
The notion of urgency
Sustainability for the planet and its people has all the focus currently. COP27 gives you the impression that governments are really serious. Are they? Read this post from Kimberley R. Miner, Climate Scientist at NASA, Polar Explorer& Professor.
She doubts if we really grasp the urgency needed to address climate change. Or are we just playing to be on stage? I agree with her doubts.
So what to do with my favorite EBOM-MBOM discussions?
Last week I attended an event organized by Dassault Systems in the Netherlands for their Dutch/Belgium customers.
The title of the event was: Sustainable innovation for a digital future. I expected a techy event. Click on the image to see the details.
Asking my grandson, who had just started to his study Aerospace Engineering in Delft (NL), learning to work with CAD and PLM-tools, to join me – he replied:
"Too many software demos"
It turned out that my grandson was wrong. The keynote speech from Ruud Veltenaar made most of the audience feel uncomfortable. He really pointed to the fact that we are aware of climate change and our impact on the planet, but in a way, we are paralyzed. Nothing new, but confronting and unexpected when going to a customer event.
Ruud's message: Accept that we are at the end of an existing world order, and we should prepare for a new world order with the right moral leadership. It starts within yourself. Reflect on who you really are, where you are in your life path, and finally, what you want.
It sounds simple, and I can see it helps to step aside and reflect on these points.
Otherwise, you might feel we are in a rat race as shown below (recommend to watch).

The keynote was the foundation for a day of group and panel discussions on sustainability. Learning from their customers their sustainability plans and experiences.
It showed Dassault Systems, with its 2012  purpose (click on the link to see its history), Harmonizing Products, Nature and Life is ahead of the curve (at least they were for me).
The event was energizing, and my grandson was wrong:
"No software – next time?"
The impact of legacies – data, processes & people
For those who haven't read my previous post, The week after PLM Roadmap / PDT Europe 2022, I wrote about the importance of Heterogeneous and federated PLM, one of the discussions related to data-driven PLM.
Looking back, I have been writing about data-driven PLM since 2014, and few companies have made progress here. Understandable, first of all, due to legacy data, which is not in the right format or quality to support data-driven processes.
However, also here, legacy processes and legacy people are blocking the change. There is no blame here; it is difficult to change. You might have a visionary management team, but then it comes down to the execution of the strategy. The organizational structure and the existing people skills are creating more resistance than progress.
For that reason, I wrote this post in 2015: PLM and Global Warming, where I compared the progress we made within our PLM community with the lack of progress we are making in solving global warming. We know the problem, but we are unable to act due to the lack of feeling the urgency.
This blog post triggered Rich McFall to start together in 2018 the PLM Global Green Alliance.
In my PLM Roadmap / PDT Europe session Sustainability and Data-driven PLM – the perfect storm, I raised the awareness that we need to speed up. We have 10 perhaps 15 years to implement radical changes, according to scientists, before we reach irreversible tipping points.
Why PLM and Sustainability?
Sustainability starts with the business strategy. How does your company want to contribute to a more sustainable future? The strategy to follow with probably the most impact is the concept of a circular economy – image below and more info here.
The idea behind the circular economy is to minimize the need for new finite materials (the right side) and to use for energy delivery only renewables. Implementing these principles clearly requires a more holistic design of products and services. Each loop should be analyzed and considered when delivering solutions to the market.
Therefore, a logical outcome of the circular economy would be transforming from selling products to the market towards a product-as-a-service model. In this case, the product manufacturer becomes responsible for the full product lifecycle and its environmental impact.
And here comes the importance of PLM. You can measure and tune your environmental impact during production in your ERP or MES environment. However, 80 % of the environmental impact is defined during the design phase, the domain of PLM. All these analysis together are called Life Cycle Analysis or Life Cycle Assessment (LCA). A practice that starts at the moment you start to think about a product or solution – a specialized systems thinking approach.
So how to define and select the right options for future products?
Virtual products / Digital Twins
This is where sustainability is pushing for digitization of the product lifecycle. Building and analyzing products in the virtual world is much cheaper than working with physical prototypes.
The importance of a model-based approach here allows companies efficiently deal with trade-off studies for each solution.
In addition, the choice and the behavior of materials also have an impact. These material properties will come from various databases, some based on hazardous substances, others on environmental parameters. Connecting these databases to the virtual model is crucial to remain efficient.
Imagine you need manually collect and process in these properties whenever studying an alternative. The manual process will be too costly (fewer trade-offs and not finding the optimum) and too slow (time-to-market impact).
That's why I am greatly interested in all the developments related to a federated PLM infrastructure. A monolithic system cannot be the solution for such a model-based environment. In my terminology, here we need an architecture with systems of engagement combined with system(s) of record.
I will publish more on this topic in the future.
In the previous paragraphs, I wrote about the virtual product environment, which some companies call the virtual twin. However, besides the virtual twin, we also need several digital twins. These digital models allow us to monitor and optimize the production process, which can lead to design changes.
Also, monitoring the product in operation using a digital twin allows us to optimize the performance and execution of the solutions in the field.
The feedback from these digital twins will then help the company to improve the design and calibrate their simulation models. It should be a closed loop. You can find a more recent discussion related to the above image here.
Our mission
At this moment, sustainability is at the top of my personal agenda, and I hope for many of you. However, besides the choices we can make in our personal lives, there is also an area where we, as PLM interested parties, should contribute: The digitization of the product lifecycle as an enabler for a sustainable business.
Without mature concepts for a connected enterprise, implementing sustainable products and business processes will be a wish, not a strategy. So add digitization to your skillset and use it in the context of sustainability.
Conclusion
It might look like this PLM blog has become an environmental blog. This might be right, as the environmental impact of products and solutions is directly related to product lifecycle management. However, do not worry. In the upcoming time, I will focus on the aspects and experiences of a connected enterprise. I will leave the easier discussions (EBOM/MBOM/FFF/Smart Numbers) from a coordinated enterprise as they are. There is work to do shortly. Your thoughts?
In February, the PLM Global Green Alliance published our first interview discussing the relationship between PLM and Sustainability with the main vendors. We talked with Darren West from SAP.
You can find the interview here: PLM and Sustainability: talking with SAP. We spoke with Darren about SAP's Responsible Design and Production module, allowing companies to understand their environmental and economic impact by calculating fees and taxes and implement measures to reduce regulatory costs. The high reliance on accurate data was one of the topics in our discussion.
In March,  we interviewed Zoé Bezpalko and Jon den Hartog from Autodesk. Besides Autodesk's impressive sustainability program, we discussed Autodesk's BIM technology helping the construction industry to become greener and their Generative Design solution to support the designer in making better material usage or reuse decisions.
The discussion ended with discussing Life Cycle Assessment tools to support the engineer in making sustainable decisions.
In my last blog post, the Innovation Dilemma, I explored the challenges of a Life Cycle Assessment. As it appears, it is not about just installing a tool. The concepts of a data-driven PLM infrastructure and digital twins are strong transformation prerequisites combined with the Inner Development Goals (IDG).
The IDGs are a human attitude needed besides the Sustainability Development Goals.
Therefore we were happy to discuss last week with Florence Verzelen, Executive Vice President Industry, Marketing & Sustainability and Xavier Adam, Worldwide Sustainability Senior Manager from Dassault Systemes. We discussed Dassault Systemes' business sustainability goals and product offerings based on the 3DEXPERIENCE platform.
Have a look at the discussion below:

The slides shown in the recording can be found HERE.
What I learned
Dassault Systemes' purpose has been to help their customers imagine sustainable innovations capable of harmonizing product, nature, and life for many years. A statement that now is slowly bubbling up in other companies too. Dassault Systemes has set a clear and interesting target for themselves in 2025. In that year two/thirds of their sales should come from solutions that make their customers more sustainable.
Their Eco-design solution is one of the first offerings to reach this objective. Their Life Cycle Assessment solution can govern your (virtual) product design on multiple criteria, not only greenhouse gas emissions.  It will be interesting to follow up on this topic to see how companies make the change internally by relying on data and virtual twins of a product or a manufacturing process.
Want to learn more?
Conclusion
80 % of the environmental impact of products is decided during the design phase. A Lifecycle Assessment Solutions combined with a virtual product model, the virtual design twin, allows you to decide on trade-offs in the virtual space before committing to the physical solution. Creating a data-driven, closed-loop between design, engineering, manufacturing and operations based on accurate data is the envisioned infrastructure for a sustainable future.
Two weeks ago, I wrote a generic post related to System Thinking, in my opinion, a must-have skill for the 21st century (and beyond). Have a look at the post on LinkedIn; in particular interesting to see the discussion related to Systems Thinking: a must-have skill for the 21st century.
I liked Remy Fannader's remark that thinking about complexity was not something new.
This remark is understandable from his personal context. Many people enjoy thinking – it was a respected 20th-century skill.
However, I believe, as Daniel Kahneman describes in his famous book: Thinking Fast and Slow, our brain is trying to avoid thinking.
This is because thinking consumes energy, the energy the body wants to save in the case of an emergency.
So let's do a simple test (coming from Daniel):
xx
A bat and a ball cost together $ 1.10 –  the bat costs one dollar more than the ball. So how much does the ball cost?
Look at the answer at the bottom of this post. If you have it wrong, you are a fast thinker. And this brings me to my next point. Our brain does not want to think deeply; we want fast and simple solutions. This is a challenge in a complex society as now we hear real-time information coming from all around the world. What is true and what is fake is hard to judge.
However, according to Kahneman, we do not want to waste energy on thinking. We create or adhere to simple solutions allowing our brains to feel relaxed.
This human behavior has always been exploited by populists and dictators: avoid complexity because, in this way, you lose people. Yuval Harari builds upon this with his claim that to align many people, you need a myth. I wrote about the need for myths in the PLM space a few times, e.g., PLM as a myth? and The myth perception
And this is where my second thoughts related to Systems Thinking started. Is the majority of people able and willing to digest complex problems?
My doubts grew bigger when I had several discussions about fighting climate change and sustainability.
Both Brains required
By coincidence, I bumped on this interesting article Market-led Sustainability is a 'Fix that Fails'…
I provided a link to the post indirectly through LinkedIn. If you are a LinkedIn PLM Global Green Alliance member, you can see below the article an interesting analysis related to market-led sustainability, system thinking and economics.
Join the PLM Global Green Alliance group to be part of the full discussion; otherwise, I recommend you visit Both Brains Required, where you can find the source article and other related content.
It is a great article with great images illustrating the need for systems thinking and sustainability. All information is there to help you realize that sustainability is not just a left-brain exercise.
The left brain is supposed to be logical and analytical. That's systems thinking, you might say quickly. However, the other part of our brain is about our human behavior, and this side is mostly overlooked. My favorite quote from the article:
Voluntary Market-Led activities are not so much a solution to the sustainability crisis as a symptom of more profoundly unsustainable foundations of human behavior.
The article triggered my second thoughts related to systems thinking. Behavioral change is not part of systems thinking. It is another dimension harder to address and even harder to focus on sustainability.
The LinkedIn discussion below the article Market-led Sustainability is a 'Fix that Fails'… is a great example of the talks we would like to have in our PLM Global Green Alliance group. Nina Dar, Patrick Hillberg and Richard McFall brought in several points worth discussing. Too many to discuss them all here – let's take two fundamental issues:
1. More than economics
An interesting viewpoint in this discussion was the relation to economics. We don't believe that economic growth is the main point to measure. Even a statement like:  "Sustainable businesses will be more profitable than traditional ones" is misleading when companies are measured by shareholder value or EBIT (Earnings Before Interest or Taxes). We briefly touched on Kate Raworth's doughnut economics.

This HBR article mentioned in the discussion: Business Schools Must Do More to Address the Climate Crisis also shows it is not just about systems thinking.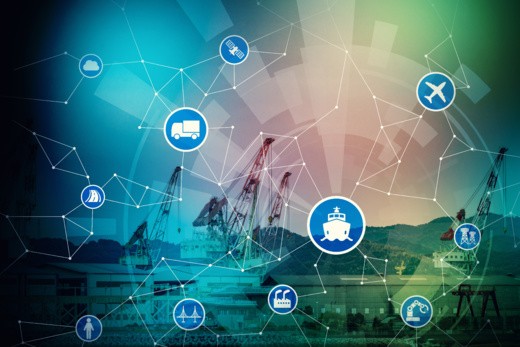 We discussed the challenges of supply chains, not about resilience but about sustainability. Where an OEM can claim to be sustainable, there are often not aware of what happens at the level of their suppliers. As the OEM measure their suppliers mostly on Quality/Reliability and Cost, they usually do not care about local human issues or sustainability issues.
We have seen this in the Apparel industry with the horrible collapse of a factory in Bangladesh  (2013). Still, the inhumane accidents happen in southeast Asia. I like to quote Chris Calverley in his LinkedIn article: Making ethical apparel supply chains achievable on a global scale.
No one gets into business because they want to behave unethically. On the contrary, a lack of ethics is usually driven by a common desire to operate more efficiently and increase profit margins. 
In my last post, I shared a similar example from an automotive tier 2  supplier. Unfortunately, suppliers are not measured or rewarded for sustainability efforts; only efficiency and costs are relevant.
The seventeen Sustainability Development Goals (SDG), as defined by the United Nations, are the best guidance for sustainable drivers beyond money. Supporting the SDGs enforce systems thinking when developing a part, a product, or a solution. Many other stakeholders need to be taken care of, at least if you truly support sustainability as a company.
2. The downside of social media
The LinkedIn discussion related to Market-led Sustainability is a 'Fix that Fails'… The thread shows that LinkedIn, like other social media, is not really interested in supporting in-depth discussions – try to navigate what has been said in chronological order. With Patrick, Nina and Richard, we agreed to organize a follow-up discussion in our PLM Global Green Alliance Group.
And although we are happy with social media as it allows each of us to reach a global audience, there seems to be a worrying contra-productive impact. If you read the book Stolen Focus. A quote:
All over the world, our ability to pay attention is collapsing. In the US, college students now focus on one task for only 65 seconds, and office workers, on average, manage only three minutes
This is worrying, returning to Remy Fannader's remark: thinking about complexity was not something new. The main difference is that it is not new. However, our society is changing towards thinking too fast, not rewarding systems thinking.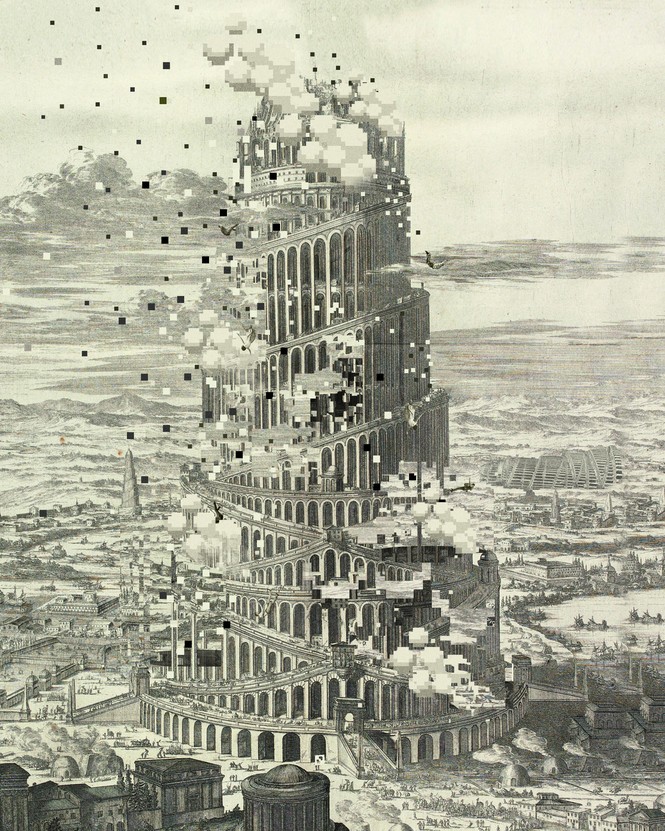 Even scarier, if you have time, read this article from The Atlantic: about the impact of social media on the US Society. It is about trust in science and data. Are we facing the new (Trump) Tower of Babel in our modern society? As the writers state: Babel is a metaphor for what some forms of social media have done to nearly all of the groups and institutions most important to the country's future—and to us as a people.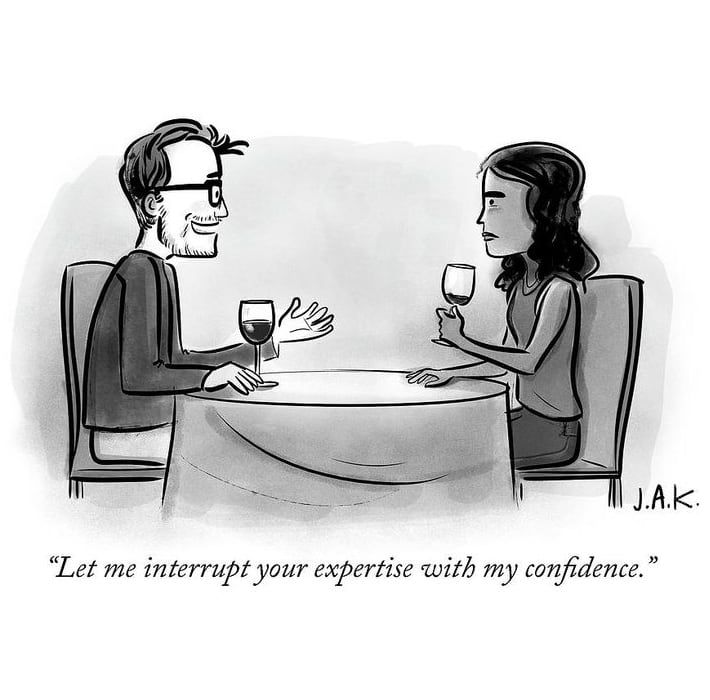 I have talked in previous posts about the Dunner-Kruger effect, something that is blocking systems thinking. The image to the left says it all. Due to social media and the safe place behind a keyboard, many of us consider ourselves confident experts explaining to the real expert why they are wrong. For addressing the topics of sustainability and climate change, this attitude is killing. It is the opposite of systems thinking, which costs energy.
xx
Congratulations
The fact that you reached this part of the post means your attention span has been larger than 3 minutes, showing there is hope for people like you and me. As an experiment to discover how many people read the post till here, please answer with the "support" icon if you have reached this part of the post.
I am curious to learn how many of us who saw the post came here.
Conclusion
Systems Thinking is a must-have skill for the 21st century. Many of us working in the PLM domain focus on providing support for systems thinking, particularly Life Cycle Assessment capabilities. However, the discussion with Patrick Hillberg, Nina Darr and Richard McFall made me realize there is more: economics and human behavior. For example, can we change our economic models, measuring companies not only for the money profit they deliver? What do?

Answering this type of question will be the extended mission for PLM consultants of the future – are you ready?

The answer to the question with the ball and the bat:
A fast answer would say the price of the ball is 10 cents. However, this would make the price of the bat $1.10, giving a total cost of $1.20. So the right answer should be 5 cents. To be honest, I got tricked the first time too. Never too late to confirm you make mistakes, as only people who do not do anything make no mistakes.
Three weeks ago, we published our first PLM Global Green Alliance interview discussing the relationship between PLM and Sustainability with the main vendors. We talked with Darren West from SAP.
You can find the interview here: PLM and Sustainability: talking with SAP.
When we published the interview, it was also the moment a Russian dictator started the invasion of Ukraine, making it difficult for me to focus on our sustainability mission, having friends in both countries.
Now, three weeks later, with even more horrifying news coming from Ukraine, my thoughts are with the heroic people there, who resist and fight for their lives to exist. And it is not only in Ukraine. Also, people suffering under other totalitarian regimes are fighting this unfair battle.
Meanwhile, another battle that concerns us all might get stalled if the conflict in Ukraine continues. This decade requires us to focus on the transition towards a sustainable planet, where the focus is on reducing carbon emissions. It is clear from the latest IPPC report: Impacts Adaptation and Vulnerability that we need to act.
Autodesk
Therefore, I am happy we can continue our discussion on PLM and Sustainability, this time with Autodesk. In the conversation with SAP, we discovered SAP's strength lies in measuring the environmental impact of materials and production processes. However, most (environmental) impact-related decisions are made before the engineering & design phase.
Autodesk is a well-known software company in the Design & Manufacturing industry and the AEC (Architecture, Engineering and Construction) industry.
Autodesk was open to sharing its sustainability activities with us. So we spoke with Zoé Bezpalko, Autodesk's Sustainability Strategy Manager for the Design & Manufacturing Industries,  and Jon den Hartog, Product Manager for Autodesk's PDM and PLM solutions. So we were talking with the right persons for our PLM Global Green Alliance.
Watch the 30 minutes recording below, learn more about Autodesk's sustainability goals and offerings and get motivated to (re)act.

The slides shown in this presentation can be downloaded HERE
What we have learned
The interview showed that Autodesk is actively working on a sustainable future. Both by acting internally, but, and even more important, by helping their customers to have a positive impact, using technologies like generative design and more environmentally friendly building projects. We talked about the renovation project of our famous Dutch Afsluitdijk.
The second observation is that Autodesk is working on empowering the designer to make better decisions regarding material usage or reuse. Life Cycle Assessment done by engineers will be a future required skill. As we discussed, this bottom-up user empowerment should be combined with a company strategy.
Want to learn more?
As you can see from the image shown in the recording, there is a lot to learn about Autodesk Forge. Click on the image for your favorite link, or open the PDF connected to the recording for your sustainability plans.
And there is the link to the Autodesk sustainability hub: Autodesk.com/sustainability
Conclusion
This was a motivating session to see Autodesk acting on Sustainability, and they are encouraging their customers to act.
It is necessary that companies and consumers get motivated and supported for more sustainable products and activities. We look forward to coming back with Autodesk in a second round with the PLM vendors to discover and discuss progress.