In my previous posts dedicated to PLM education, I shared my PLM bookshelf, spoke with Peter Bilello from CIMdata about their education program and talked with Helena Gutierrez from SharePLM about their education mission.
In that last post, I promised this post will be dedicated to PLM education before s**t hits the fan. This statement came from my conversation with John Stark when we discussed where proper PLM education starts (before it hits the fan).
John is a well-known author of many books. You might have read my post about his book: Products2019: A project to map and blueprint the flow and management of products across the product lifecycle: Ideation; Definition; Realisation; Support of Use; Retirement and Recycling. A book with a very long title reflecting the complexity of a PLM environment.
John is also a long-time PLM consultant known in the early PLM community for his 2PLM e-zine. The 2PLM e-zine was an information letter he published between 1998 and 2017 before blogging and social interaction, updating everyone in the PLM community with the latest news. You probably were subscribed to this e-zine if you are my age.
So, let's learn something more from John Stark
John Stark
John, first of all, thanks for this conversation. We have known each other for a long time. First of all, can you briefly introduce yourself and explain where your passion for PLM comes from?
The starting point for my PLM journey was that I was involved in developing a CAD system. But by the 1990s, I had moved on to being a consultant. I worked with companies in different industry sectors, with very different products.
I worked on application and business process issues at different product lifecycle stages – Ideation; Definition; Realization; Support of Use; Retirement and Recycling.
However, there was no name for the field I was working in at that time. So, I decided to call it Product Lifecycle Management and came up with the following definition:
'PLM is the business activity of managing, in the most effective way, a company's products all the way across their lifecycles; from the very first idea for a product, all the way through until it is retired and disposed of'.
PLM is the management system for a company's products. It doesn't just manage one of its products. It manages all of its parts and products and the product portfolio in an integrated way.'
I put that definition at the beginning of a book, 'Product Lifecycle Management: Paradigm for 21st Century Product Realization', published in 2004 and has since become the most cited book about PLM. I included my view of the five phases of the product lifecycle
and created the PLM Grid to show how everything (products, applications, product data, processes, people, etc.) fits together in PLM.
From about 2012, I started giving a blended course, The Basics of PLM, with the PLM Institute in Geneva.
As for the passion, I see PLM as important for Mankind. The planet's 7 billion inhabitants all rely on products of various types, and the great majority would benefit from faster, easier access to better products. So PLM is a win-win for us all.
That's interesting. I also had a nice definition picture I used in my early days. x
and I had my view of the (disconnected) lifecycle.
The education journey
John, as you have been active in PLM education for more than twenty years, do you feel that PLM Education and Training has changed.
PLM has only existed for about twenty years. Initially, it was so new that there was just one approach to PLM education and training, but that's changed a lot.
Now there are specific programs for each of the different types of people interested or involved with PLM. So, for example, now there are specific courses for students, PLM application vendor personnel, PLM Managers, PLM users, PLM system integrators, and so on. Each of these groups has a different need for knowledge and skills, so they need different courses.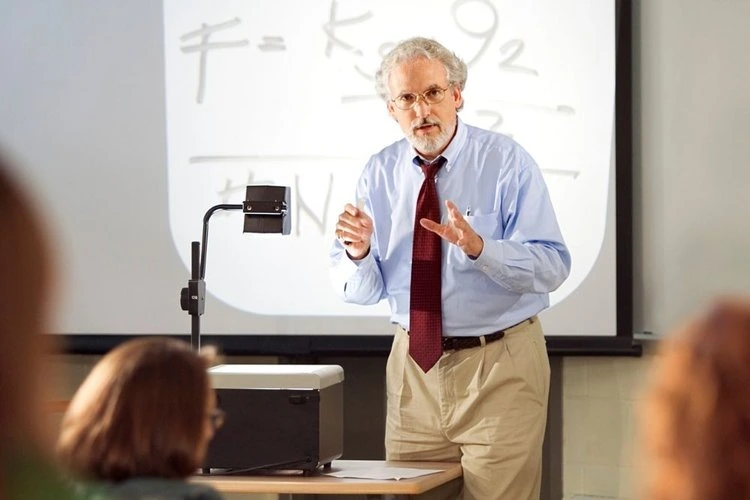 Another big change has been in the technologies used to support PLM Education and Training. Twenty years ago, the course was usually a deck of PowerPoint slides and an overhead projector. The students were in the same room as the instructor.
These days, courses are often online and use various educational apps to help course participants learn.
Who should be educated?
Having read several of your books, they are very structured and academic. Therefore, they will never be read by people at the C-level of an organization. Who are you targeting with your books, and why?
Initially, I wasn't targeting anybody. I was just making my knowledge available. But as time went by, I found that my books were mainly used in further education and ongoing education courses.
So now, I focus on a readership of students in such organizations. For example, I've adapted some books to have 15 chapters to fit within a 15-week course.
Students make up a good readership because they want to learn to pass their exams. In addition, and it's a worldwide market, the books are used in courses in more than twenty countries. Also, these courses are sufficiently long, maybe 150 hours, for the students to learn in-depth about PLM. That's not possible with the type of very short PLM training courses that many companies provide for their employees.
PLM education
Looking at publicly available PLM education, what do you think we can do better to get PLM out of the framing of an engineering solution and become a point of discussion at the C-level
Even today, PLM is discussed at C-level in some companies. But in general, the answer is to provide more education about PLM. Unfortunately, that will take time, as PLM remains very low profile for most people.
For example, I'm not aware of a university with a Chair of Product Lifecycle Management. But then, PLM is only 20 years old, that's very young.
It often takes two generations for new approaches and technologies to become widely accepted in the industry.
So another possibility would be for leading vendors of PLM applications to make the courses they offer about PLM available to a wider audience.
A career with PLM?
Educating students is a must, and like you and me, there are a lot of institutions that have specialized PLM courses. However, I also noticed a PLM expert at C-level in an organization is an exception; most of the time, people with a financial background get promoted. So, is PLM bad for your career?
No, people can have a good career in PLM, especially if they keep learning. There are many good master's courses if they want to learn more outside the PLM area. I've seen people with a PLM background become a CIO or a CEO of a company with thousands of employees. And others who start their own companies, for example, PLM consulting or PLM training. And others become PLM Coaches.
PLM and Digital Transformation
A question I ask in every discussion. What is the impact of digital transformation on your area of expertise? In this case, how do you see PLM Education and Training looking in 2042, twenty years in the future?
I don't see digital transformation really changing the concept of PLM over the next twenty years. In 2042, PLM will still be the business activity of managing a company's products all the way across their lifecycles.
So, PLM isn't going to disappear because of digital transformation.
On the other hand, the technologies and techniques of PLM Education and Training are likely to change – just as they have over the last twenty years. And I would expect to see some Chairs of Product Lifecycle Management in universities, with more students learning about PLM. And better PLM training courses available in companies.
I see digital transformation making it possible to have an entire connected lifecycle without a lot of overhead.
 Want to learn more?
My default closing question is always about giving the readers pointers to more relevant information. Maybe an overkill looking at your oeuvre as a writer. Still, the question is, where can readers from this blog learn more?
x
Three suggestions:
x
What I learned
By talking with John and learning his opinion, I see the academic approach to define PLM as a more scientific definition,  creating a space for the PLM professional.
We had some Blog /LinkedIn interaction related to PLM:  Should PLM become a Profession? In the past (2017).
When I search on LinkedIn, I find 87.000 persons with the "PLM Consultant" tag. From those, I know in my direct network, I am aware there is a great variety of skills these PLM Consultants have. However, I believe it is too late to establish the PLM Professional role definition.
John's focus is on providing students and others interested in PLM a broad fundamental knowledge to get into business. In their day-to-day jobs, these people will benefit from knowing the bigger context and understanding the complexity of PLM.
This is also illustrated in Product2019, where the focus is on the experience – company culture and politics.
Due to the diversity of PLM, we will never be able to define the PLM professional job role compared to the Configuration Manager. Two disciplines are crucial and needed for a sustainable, profitable enterprise.
Conclusion
In this post, we explored a third dimension of PLM Education, focusing on a foundational approach, targeting in particular students to get educated on all the aspects of PLM. John is not the only publisher of educational books. I have several others in my network who have described PLM in their wording and often in their language. Unfortunately, there is no central point of reference, and I believe we are too late for that due to the tremendous variety in PLM.
Next week I will talk with a Learning & Development leader from a company providing PLM consultancy – let's learn how they enable their employees to support their customers.