You are currently browsing the category archive for the 'PLM' category.
Three weeks ago, we published our first PLM Global Green Alliance interview discussing the relationship between PLM and Sustainability with the main vendors. We talked with Darren West from SAP.
You can find the interview here: PLM and Sustainability: talking with SAP.
When we published the interview, it was also the moment a Russian dictator started the invasion of Ukraine, making it difficult for me to focus on our sustainability mission, having friends in both countries.
Now, three weeks later, with even more horrifying news coming from Ukraine, my thoughts are with the heroic people there, who resist and fight for their lives to exist. And it is not only in Ukraine. Also, people suffering under other totalitarian regimes are fighting this unfair battle.
Meanwhile, another battle that concerns us all might get stalled if the conflict in Ukraine continues. This decade requires us to focus on the transition towards a sustainable planet, where the focus is on reducing carbon emissions. It is clear from the latest IPPC report: Impacts Adaptation and Vulnerability that we need to act.
Autodesk
Therefore, I am happy we can continue our discussion on PLM and Sustainability, this time with Autodesk. In the conversation with SAP, we discovered SAP's strength lies in measuring the environmental impact of materials and production processes. However, most (environmental) impact-related decisions are made before the engineering & design phase.
Autodesk is a well-known software company in the Design & Manufacturing industry and the AEC (Architecture, Engineering and Construction) industry.
Autodesk was open to sharing its sustainability activities with us. So we spoke with Zoé Bezpalko, Autodesk's Sustainability Strategy Manager for the Design & Manufacturing Industries,  and Jon den Hartog, Product Manager for Autodesk's PDM and PLM solutions. So we were talking with the right persons for our PLM Global Green Alliance.
Watch the 30 minutes recording below, learn more about Autodesk's sustainability goals and offerings and get motivated to (re)act.

The slides shown in this presentation can be downloaded HERE
What we have learned
The interview showed that Autodesk is actively working on a sustainable future. Both by acting internally, but, and even more important, by helping their customers to have a positive impact, using technologies like generative design and more environmentally friendly building projects. We talked about the renovation project of our famous Dutch Afsluitdijk.
The second observation is that Autodesk is working on empowering the designer to make better decisions regarding material usage or reuse. Life Cycle Assessment done by engineers will be a future required skill. As we discussed, this bottom-up user empowerment should be combined with a company strategy.
Want to learn more?
As you can see from the image shown in the recording, there is a lot to learn about Autodesk Forge. Click on the image for your favorite link, or open the PDF connected to the recording for your sustainability plans.
And there is the link to the Autodesk sustainability hub: Autodesk.com/sustainability
Conclusion
This was a motivating session to see Autodesk acting on Sustainability, and they are encouraging their customers to act.
It is necessary that companies and consumers get motivated and supported for more sustainable products and activities. We look forward to coming back with Autodesk in a second round with the PLM vendors to discover and discuss progress.
Sustainability has been already a topic on my agenda for many years. So when Rich McFall asked me to start the PLM Global Green Alliance (PGGA) in 2018, I supported that initiative. You can read more about my PLM and Sustainability ideas in this post here.
I have been lecturing about the relation between PLM and Sustainability last year. In 2018, the PGGA was a niche alliance trying to find people who would like to work and share PLM-related practices with others for a greener and sustainable planet.
Thanks to, or actually due to, the pandemic, climate disasters and the return of the US supporting the Paris Climate agreements, it became clear companies need to act. And preferably as soon as possible, which led to sustainability activities in many companies.
Also, the main PLM vendors started to publish their support and vision for a sustainable future, the area where we believe the PGGA can contribute in spreading the practices and experiences.
For that reason, the PGGA is aiming this year to have a series of discussions with the main PLM Vendors and their sustainability programs.
SAP
This time we are happy to publish an interview with Darren West from SAP. Darren West is the product management lead for SAP's Circular Economy solutions. His role is to work with customers, sales and pre-sales colleagues, partners, solutions teams and product owners to expand existing and build new sustainability products, particularly those impacting Circular Economy topics.
We are glad to speak with Darren, as we believe sustainability and the circular economy go hand in hand and it requires systems thinking. We believe SAP, strong in managing materials and manufacturing processes, should be a leader in providing insights in ESG reporting. Helping companies to improve their environmental impact of products and production processes as they have the data.
Have a look at this 34 minutes interview and discussion with Darren West

The slides shown in this recording can be found  here: Circular Economy -SAP for PLM Green Alliance
What we have learned
The interview showed that SAP is actively working on a sustainable future. Both by acting by themselves, but even more important, by helping their customers to change to more sustainable designs and production methods. There is still a way to go and we do not have too much time to sit back. The power of the current SAP Responsible Design and Production module is that it allows companies to understand their environmental impact and improve where possible. This is step 1 in my opinion to find a way to create sustainable products and business models.
The second, more general observation, is that we need to make our full product lifecycle management digital and connected. Data-driven is the only way to have efficient processes to estimate and calculate our environmental impact – my favorite From Coordinated to Connected topic.
Want to learn more?
In the context of this recording, Daren shared the following links for those of you who got inspired by the discussion (in alphabetical order):
Conclusion
This was a motivating session to see PLM-related vendors are taking action. Next time, you will learn more from the design side when we talk with Autodesk about their sustainability program.
Unfortunately the day after this motivating session we were shocked by the invasion of Ukraine by Russia.  So I am in a mixed mood, as having friends in both countries makes me realize that one dictator can kill people and hope.
Listen to president Zelensky's speech to the Russian people and get inspired to act against any brainwashing or dictatorship. To my friends and readers, wherever you are, stay strong, informed and human.

In the past four weeks, I have been discussing PLM education from different angles through interviews with Peter Bilello (CIMdata), Helena Gutierrez (Share PLM), John Stark (John Stark Associates) and Dave Slawson (Quick Release). Each of these persons brought their specialized focus on PLM.
In this post, I want to conclude and put their expertise in the context of PLM – people, processes and tools.
CIMdata
Originally CIMdata became known for their CAD/CAM market analysis, later expanding into simulation and PLM vendors analysis. And they are still a reference for everyone following the PLM Market. They provide market numbers and projections related to PLM for that part. Together with ARC, they are for me the two sources to understand what is happening business-wise in the PLM market.
Thanks to the contacts with all the vendors, they have a good overview of what is happening. That makes their strategic advice and training useful for companies that want to benchmark where they are and understand the current trends, all vendor-independent.
Their PLM Roadmap conferences have been one of the few consistent vendor-independent conferences that still take place.
If you search for the term "The weekend after PLM Roadmap ….." you will find many of my reviews of these conferences.
Besides these activities, they are also facilitating industry action groups where similar companies in an industry discuss and evaluate various methodologies and how they could be implemented using various PLM systems – the most visible for me is the Aerospace & Defense PLM Action Group
Share PLM
Share PLM is still a young organization focusing on Humanizing PLM. Their focus is on the end-to-end PLM education process. Starting from an education strategy focusing on people, they can organize and help you build attractive and didactical training or elearnings related to your PLM processes and systems in use.
Besides their core offering, they are also justifying their name; they really share PLM information. So have a look at their Our Work tab with samples. In particular, as I mentioned in my interview with them, I like their podcasts.
In this post, I try to find similar people or companies to those I interviewed.
When looking at Share PLM, Action Engineering in the US comes to my mind. They are the specialists dedicated to helping organizations large and small achieve their Model-Based Definition (MBD) and Model-Based Enterprise (MBE) goals.
To refresh your memory, read my post with Jennifer Herron, the founder of Action Engineering here: PLM and Model-Based Definition
John Stark
Although John might be known as a leading writer of PLM books, he is also active in advising companies in their PLM journeys. Somehow similar to what I do, the big difference is that John takes the time to structure the information and write it down in a book. Just have a look at his list of published PLM books here.
My blog posts are less structured and reflect my observations depending on the companies and people I meet. Writing a foundational book about PLM would be challenging, as concepts are radically changing due to globalization and digitization.
John's books are an excellent foundation for students who want to learn PLM's various aspects during their academic years. Students can sit down and take the time to study PLM concepts. Later, suppose you want to acquire PLM knowledge relevant to your company.
In that case, you might focus on specialized training, like the ones CIMdata provides.
There are many books on PLM – have a look at this list. Which book to read depends probably a lot on your country and the university you are associated with. In my network, I have recently seen books from Martin Eigner and  Uthayan Elangovan.   Rosemary Astheimer's book Model-Based Definition in the Product Lifecycle is still on my to-read list.
And then, there is a lot of research done by universities worldwide. So, if you are lucky, there is good education for PLM-related practices in your country.
Quick Release
My post with Quick Release illustrated the challenges of a PLM consultancy company. It showed their efforts to enable their consultants to be valuable for their customers and create a work environment that inspires them to grow and enjoy their work.
Quick Release aims for a competitive advantage to have their consultants participate in actual work for their customers.
Not only from the conceptual point of view but also to get their hands "dirty".
There are many other PLM consultancy firms. Having worked with Atos, Accenture, Capgemini, Delloite, PWC, who have their PLM practices, you realize that these companies have their methodologies and preferences. The challenge of their engagements is often the translation of a vision into an affordable roadmap.
Consultancy firms need to be profitable, too, and sometimes they are portrayed as a virus. Once they are in, it is hard to get rid of them.
I do not agree with that statement, as companies often keep relying on consultants because they do not invest in educating their own people. It is a lack of management prioritization or understanding of the importance. Sometimes the argument is: "We are too busy" – remember the famous cartoons.
Consultants cannot change your company; in the end, you have to own the strategy and execution.
And although large consultancy firms might have many trained resources, my experience with these companies is that success often depends on one or two senior consultants. Consultancy is also a human-centric job, being able to connect to the customer in their language and culture.
Good consultants show their value by creating awareness and clarity first. Next, by helping the customer execute their strategy without big risks or hiccups. Finally, a good consultant becomes redundant as the knowledge has been transferred and digested to the customer.
It is like growing up.
System Integrators
It is a small step from consultancy firms to system integrators, as many consultancy firms have specialists in their company that are familiar with certain vendors' systems. And you might have discovered that the systems that require the most integration or configuration work have the largest practices globally.
So I did a "quick and dirty" search on LinkedIn, looking for people with the xxx PLM consultant role, where xxx is the name of the PLM Vendor.
This to understand how big is the job market for such a specialized PLM consultant.
The image shows the result and I let you draw your own conclusions.
System Integrators are usually the most important partners for a PLM implementation once you choose. Therefore, when I support a PLM selection process, I always look at the potential implementation partner. Their experience, culture and scale are as important as selecting the best tools.
System Integrators can benefit from their past experiences and best practices. It is a myth that every company is so unique and should be treated differently. Instead, companies are different because of historical reasons. And these differences to best practices are sometimes inhibitors instead of advantages.
Related to education, System Integrators are often focused on technical training. Still, they might also have separate experts in training or organizational change management.
PLM Vendors
For me, the PLM vendors are the ones that should inspire the customers. Have a look at the "famous" CIMdata slide illustrating the relation between vision, technology and implemented practices – there is a growing gap between the leaders and the followers.
PLM Vendors often use their unique technical capabilities as a differentiator to the competition and inspiration for C-level management. Just think about the terms: Industry 4.0, Digital Twin, Digital Thread, Digital Platform, Model-Based Enterprise and more about sustainability targeted offerings.
The challenge however is to implement these concepts in a consistent manner, allowing people in an organization to understand why and what needs to be done.
The PLM editor's business model is based on software sales or rental. Therefore, they will focus on their benefits and what competitors fail to do. And as they have the largest marketing budgets, they are the most visible in the PLM-related media.
You can compare PLM Vendors also with populists. The aim of a populist is to create an audience by claiming they can solve your problems (easily) by using simple framing sentences. However, the reality is that the world and the current digitalization in the PLM domain are not simple.
Therefore we need education, education and education from different sources to build our own knowledge. It is not about the tool first. It is people, process and then tools/technology
People, Process, Tools
Education and the right education for each aspect of PLM are crucial to making the right decision. To simplify the education message, I tried to visualize and rate each paragraph along with the People, Process and Tools assessment.
What do you think? Does this make sense related to education?
Conclusion
Education is crucial at every level of an organization and at every stage of your career. Take your time to read and digest the information you see and compare and discuss it with others. Be aware of the People, Process and Tools matrix when retrieving information. Where does it apply, and why.
I believe PLM is considered complex because we are dealing with people who all have different educational backgrounds and, therefore, an opinion. Invest in alignment to ensure the processes and tools will be used best.
In the past four weeks, I have been writing about the various aspects related to PLM Education. First, starting from my bookshelf, zooming in on the strategic angle with CIMdata (Part 1).
Next, I was looking at the educational angle and motivational angle with Share PLM (Part 2).
And the last time, I explored with John Stark the more academic view of PLM education. How do you – students and others – learn and explore the full context of PLM (Part 3)?
Now I am talking with Dave Slawson from Quick Release_ , exploring their onboarding and educational program as a consultancy firm.
How do they ensure their consultants bring added value to PLM-related activities, and can we learn something from that four our own practices?
Quick Release
Dave, can you tell us something more about Quick Release, further abbreviated to QR, and your role in the organization?
.

Quick Release is a specialist PDM and PLM consultancy working primarily in the automotive sector in Europe, North America, and Australia. Robust data management and clear reporting of complex subjects are essential.
Our sole focus is connecting the data silos within our client's organizations, reducing program or build delays through effective change management.
I am QR's head of Learning and Development, and I've been with the company since late 2014.
I've always had a passion for developing people and giving them a platform to push themselves to realize their potential. QR wants to build talent from within instead of just hiring experienced people.
However, with our rapid growth, it became necessary to have dedicated full-time resources to faster onboarding and upskilling our employees. This is combined with having an ongoing development strategy and execution.
QRs Learning & Development approach
Let's focus on Learning & Development internally at QR first. What type of effort and time does it take to onboard a new employee, and what is their learning program?
.

We have a six-month onboarding program for new employees. Most starters join one of our "boot camps", a three-week intensive program where a cohort of between 6 and 14 new starters receive classroom-style sessions led by our subject matter experts.
During this, new starters learn about technical PDM and PLM and high-performance business skills that will help them deliver excellence for or clients and feel confident in their work.
While the teams spend a lot of time with the program coordinator, we also bring in our various Subject Matter Experts (SMEs) to ensure the highest quality and variety in these sessions. Some of these sessions are delivered by our founders and directors.
As a business, we believe in investing senior leadership time to ensure quality training and give our team members access to the highest levels of the company.
Since the Covid-19 pandemic started, we moved our training program to be primarily distance learning. However, some sessions are in person, with new starters attending workshops in our regional offices. Our sessions focus on engagement and "doing" instead of just watching a presentation. New starters have fed back that they are still just as enjoyable via distance learning.
Following boot camp, team members will start work on their client projects, supported by a Project Manager and a mentor. During this period, their mentor will help them use the on-the-job experience to build up their technical knowledge on top of their bootcamp learning. The mentor is also there to help them cope with what we know is a steep learning curve. Towards the end of the six months program, each new starter will carry out a self-evaluation designed to help them recognize their achievements to date and identify areas of focus for ongoing personal development.
We gather feedback from the trainers and trainees throughout the onboarding programs, ensuring that the former is shared with their mentors to help with coaching.
The latter is used to help us continuously improve our offering. Our trainers are subject matter experts, but we encourage them to evolve their content and approach based on feedback.
The learning journey
Some might say you only learn on the job – how do you relate to this statement? Where does QR education take place? Can you make a statement on ROI for Learning & Development?
It is important to always be curious related to your work. We encourage our team members to challenge themselves to learn new things and dig deeper. Indeed, constant curiosity is one of our core values. We encourage people to challenge the status quo, challenge themselves, and adopt a growth mindset through all development and feedback cycles.
The learning curve in PDM and PLM can be steep; therefore, we must give people the tools and feedback that they can use to grow. At QR, this starts with our onboarding program and flows into an employee's full career with us. In addition, at the end of every quarter, team members receive performance feedback from their managers, which feeds into their development target setting.
We have a wealth of internal resources to support development, from structured training materials to our internally compiled PDM Wiki and our suite of development "playbooks" (curated learning journeys catering to a range of learning styles).
On-the-job learning is critically important. So after the boot camp, we put our team members straight into projects to make sure they apply and build on their baseline knowledge through real-world experience. Still, they are supported with formal training and ongoing access to development resources.
Regarding Return on Investment, while it is impossible to give a specific number, we would say that quality training is invaluable to our clients and us. In seven years, the company has grown from 60 to 300 employees. In addition, it now operates in three other continents, illustrating that our clients trust the quality of how we train our consultants!
We also carried out internal studies regarding the long-term retention of team members relative to onboarding quality. These studies show that team members who experience a more controlled and structured onboarding program are mostly more successful in roles.
Investing in education?
I understood some of your customers also want to understand PLM processes better and ask for education from your side. Would the investment in education be similar? Would they be able to afford such an effort?
Making a long-term and tangible impact for our clients is the core foundation of what QR are trying to achieve. We do not want to come in to resolve a problem, only for it to resurface once we've left. Nor do we want to do work that our clients could easily hire someone to do themselves.
Therefore the idea of delivering a version of our training and onboarding program to clients is very attractive to us. We offer clients a shortened version of our bootcamp (focused on technical PDM, PLM and complexity management without the consultancy skills to our clients).
This is combined with an ongoing support program that transitions the responsibilities within the client team away from our consultants towards the client's own staff.
We'd look to run that program over approximately 6 months so that the client can be confident that their staff has reached the level of technical expertise. There would be an upfront cost to the client to manage this.
However, the program is designed to support quality skills development within their organization.
PLM and Digital Transformation?
Education and digital transformation is a question I always ask. Although QR is already established in the digital era, your customers are not. What are the specific parts of digital transformation that you are teaching your employees and customers
T
he most inefficient thing we see in the PDM space is the reliance on offline, "analog" data and the inability to establish one source of truth across a complex organization. To support business efficiency through digital transformation, we promote a few simple core tenets in everything we do:
Establish a data owner who not only holds the single reference point but also is responsible for its quality
Right view reporting – clearly communicate exactly what people need to know, recognizing that different stakeholders need to know different things and that no one has time to waste
Clear communications – using the right channels of communication to get the job done faster (including more informal channels such as instant messaging or collaborative online working documents)
Smart, data-led decision making – reviewing processes using accurate data that is analyzed thoroughly, and justifying recommendations based on a range of evidence
Getting your hands dirty! – Digital Transformation is not just a "systems" subject but relies on people and human interaction. So we encourage all of our consultants to actually understand how teams work. Not be afraid to roll up their sleeves and get stuck in instead of just analyzing from the outside!
Want to learn more?
Dave, Could you point us to relevant Learning & Development programs and resources that are valuable for the readers of this blog?
.

I
f you are interested in learning within the PDM and PLM space, follow Quick Release on LinkedIn as we publish thought leadership articles designed to support industry development.
For those interested in Learning & Development strategy, there is lots of UK and Ireland guidance available from the Chartered Institute of Personnel and Development (CIPD). Similar organizations exist in other countries, such as the Society for Human Resource Management (SHRM) in the USA) which are great resources for building Learning & Development specific skills.
In my research, I often find really thought-provoking articles that shape my approach and thinking regarding Learning & Development, HR and a business approach published by Forbes and Harvard Business Review.
What I learned
When I first discovered Quick Release as a company during one of the PLM Roadmap & PDT conferences (see "The weekend after PLM Roadmap & PDT 2019″) I was impressed by their young and energetic approach combined with being pragmatic and focused on making the data "flow". Their customers were often traditional automotive companies having the challenge to break the silos. You could say QR was working on the "connected" enterprise as I would name it.
Besides their pragmatic approach, I discovered through interactions with QR that they are a kind of management consultancy firm you would expect in the future. As everything is going to be faster experience counts. Instead of remaining conceptual and strategic, they do not fear being with their feet in the mud.
This requires a new type of consultant and training, as employees need to be able to connect both to specialists at their customers and also be able to communicate with management. These types of people are hard to get as this is the ideal profile of a future employee.
What I learned from Dave is that QR invests seriously in meaningful education and coaching programs for their employees – to give them a purpose and an environment where they feel valued. I would imagine this applies actually to every company of the future, therefore I am curious if you could share your experiences from the field, either through the comments to this post or contact me personally.
Conclusion
We have seen now four dimensions of PLM education and I wish they gave you insights into what is possible. For each of the companies, I interviewed there might be others with the same skills. What is important is to realize the domain of PLM needs those four dimensions. In my next (short) post I will provide a summary of what I learned and what I believe is the PLM education of the future. Stay connected!
And a bonus you might have seen before – the digital plumber:
In my previous posts dedicated to PLM education, I shared my PLM bookshelf, spoke with Peter Bilello from CIMdata about their education program and talked with Helena Gutierrez from SharePLM about their education mission.
In that last post, I promised this post will be dedicated to PLM education before s**t hits the fan. This statement came from my conversation with John Stark when we discussed where proper PLM education starts (before it hits the fan).
John is a well-known author of many books. You might have read my post about his book: Products2019: A project to map and blueprint the flow and management of products across the product lifecycle: Ideation; Definition; Realisation; Support of Use; Retirement and Recycling. A book with a very long title reflecting the complexity of a PLM environment.
John is also a long-time PLM consultant known in the early PLM community for his 2PLM e-zine. The 2PLM e-zine was an information letter he published between 1998 and 2017 before blogging and social interaction, updating everyone in the PLM community with the latest news. You probably were subscribed to this e-zine if you are my age.
So, let's learn something more from John Stark
John Stark
John, first of all, thanks for this conversation. We have known each other for a long time. First of all, can you briefly introduce yourself and explain where your passion for PLM comes from?
The starting point for my PLM journey was that I was involved in developing a CAD system. But by the 1990s, I had moved on to being a consultant. I worked with companies in different industry sectors, with very different products.
I worked on application and business process issues at different product lifecycle stages – Ideation; Definition; Realization; Support of Use; Retirement and Recycling.
However, there was no name for the field I was working in at that time. So, I decided to call it Product Lifecycle Management and came up with the following definition:
'PLM is the business activity of managing, in the most effective way, a company's products all the way across their lifecycles; from the very first idea for a product, all the way through until it is retired and disposed of'.
PLM is the management system for a company's products. It doesn't just manage one of its products. It manages all of its parts and products and the product portfolio in an integrated way.'
I put that definition at the beginning of a book, 'Product Lifecycle Management: Paradigm for 21st Century Product Realization', published in 2004 and has since become the most cited book about PLM. I included my view of the five phases of the product lifecycle
and created the PLM Grid to show how everything (products, applications, product data, processes, people, etc.) fits together in PLM.
From about 2012, I started giving a blended course, The Basics of PLM, with the PLM Institute in Geneva.
As for the passion, I see PLM as important for Mankind. The planet's 7 billion inhabitants all rely on products of various types, and the great majority would benefit from faster, easier access to better products. So PLM is a win-win for us all.
That's interesting. I also had a nice definition picture I used in my early days. x
and I had my view of the (disconnected) lifecycle.
The education journey
John, as you have been active in PLM education for more than twenty years, do you feel that PLM Education and Training has changed.
PLM has only existed for about twenty years. Initially, it was so new that there was just one approach to PLM education and training, but that's changed a lot.
Now there are specific programs for each of the different types of people interested or involved with PLM. So, for example, now there are specific courses for students, PLM application vendor personnel, PLM Managers, PLM users, PLM system integrators, and so on. Each of these groups has a different need for knowledge and skills, so they need different courses.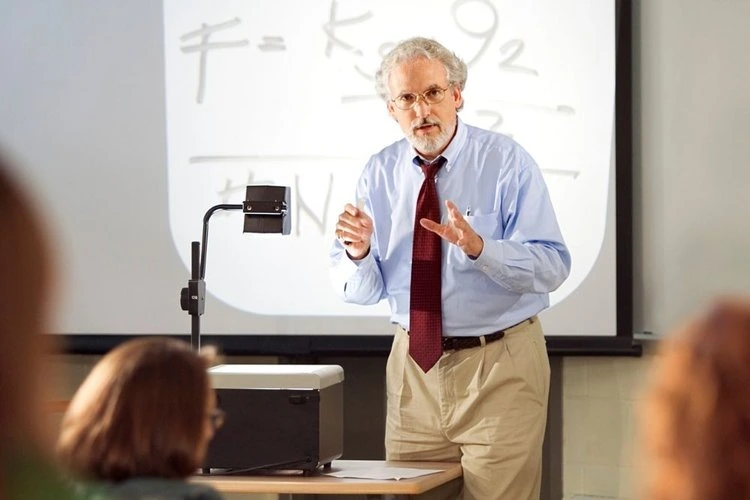 Another big change has been in the technologies used to support PLM Education and Training. Twenty years ago, the course was usually a deck of PowerPoint slides and an overhead projector. The students were in the same room as the instructor.
These days, courses are often online and use various educational apps to help course participants learn.
Who should be educated?
Having read several of your books, they are very structured and academic. Therefore, they will never be read by people at the C-level of an organization. Who are you targeting with your books, and why?
Initially, I wasn't targeting anybody. I was just making my knowledge available. But as time went by, I found that my books were mainly used in further education and ongoing education courses.
So now, I focus on a readership of students in such organizations. For example, I've adapted some books to have 15 chapters to fit within a 15-week course.
Students make up a good readership because they want to learn to pass their exams. In addition, and it's a worldwide market, the books are used in courses in more than twenty countries. Also, these courses are sufficiently long, maybe 150 hours, for the students to learn in-depth about PLM. That's not possible with the type of very short PLM training courses that many companies provide for their employees.
PLM education
Looking at publicly available PLM education, what do you think we can do better to get PLM out of the framing of an engineering solution and become a point of discussion at the C-level
Even today, PLM is discussed at C-level in some companies. But in general, the answer is to provide more education about PLM. Unfortunately, that will take time, as PLM remains very low profile for most people.
For example, I'm not aware of a university with a Chair of Product Lifecycle Management. But then, PLM is only 20 years old, that's very young.
It often takes two generations for new approaches and technologies to become widely accepted in the industry.
So another possibility would be for leading vendors of PLM applications to make the courses they offer about PLM available to a wider audience.
A career with PLM?
Educating students is a must, and like you and me, there are a lot of institutions that have specialized PLM courses. However, I also noticed a PLM expert at C-level in an organization is an exception; most of the time, people with a financial background get promoted. So, is PLM bad for your career?
No, people can have a good career in PLM, especially if they keep learning. There are many good master's courses if they want to learn more outside the PLM area. I've seen people with a PLM background become a CIO or a CEO of a company with thousands of employees. And others who start their own companies, for example, PLM consulting or PLM training. And others become PLM Coaches.
PLM and Digital Transformation
A question I ask in every discussion. What is the impact of digital transformation on your area of expertise? In this case, how do you see PLM Education and Training looking in 2042, twenty years in the future?
I don't see digital transformation really changing the concept of PLM over the next twenty years. In 2042, PLM will still be the business activity of managing a company's products all the way across their lifecycles.
So, PLM isn't going to disappear because of digital transformation.
On the other hand, the technologies and techniques of PLM Education and Training are likely to change – just as they have over the last twenty years. And I would expect to see some Chairs of Product Lifecycle Management in universities, with more students learning about PLM. And better PLM training courses available in companies.
I see digital transformation making it possible to have an entire connected lifecycle without a lot of overhead.
 Want to learn more?
My default closing question is always about giving the readers pointers to more relevant information. Maybe an overkill looking at your oeuvre as a writer. Still, the question is, where can readers from this blog learn more?
x
Three suggestions:
x
What I learned
By talking with John and learning his opinion, I see the academic approach to define PLM as a more scientific definition,  creating a space for the PLM professional.
We had some Blog /LinkedIn interaction related to PLM:  Should PLM become a Profession? In the past (2017).
When I search on LinkedIn, I find 87.000 persons with the "PLM Consultant" tag. From those, I know in my direct network, I am aware there is a great variety of skills these PLM Consultants have. However, I believe it is too late to establish the PLM Professional role definition.
John's focus is on providing students and others interested in PLM a broad fundamental knowledge to get into business. In their day-to-day jobs, these people will benefit from knowing the bigger context and understanding the complexity of PLM.
This is also illustrated in Product2019, where the focus is on the experience – company culture and politics.
Due to the diversity of PLM, we will never be able to define the PLM professional job role compared to the Configuration Manager. Two disciplines are crucial and needed for a sustainable, profitable enterprise.
Conclusion
In this post, we explored a third dimension of PLM Education, focusing on a foundational approach, targeting in particular students to get educated on all the aspects of PLM. John is not the only publisher of educational books. I have several others in my network who have described PLM in their wording and often in their language. Unfortunately, there is no central point of reference, and I believe we are too late for that due to the tremendous variety in PLM.
Next week I will talk with a Learning & Development leader from a company providing PLM consultancy – let's learn how they enable their employees to support their customers. 
In my previous posts dedicated to PLM education, I shared my and spoke with Peter Bilello from CIMdata about their education program. This time I am talking with Helena Gutierrez, one of the founders of Share PLM.
They are a young and energetic company with a mission to make PLM implementations successful, not through technology or customization, but through education and training.
Let's discover their mission.
Share PLM
Helena, let me start with the brilliant name you have chosen for the company: Share PLM. Sharing (information) is the fundamental concept of PLM; if you don't aim to share from the start, you won't be able to fix it later. Can you tell us more about Share PLM's mission and where you fit in the PLM ecosystem? 
Jos, first of all, thank you for the invitation to your blog! That's a great question. In my previous job, as a young PLM director at the former Outotec, nowadays Metso Outotec, I realized how much I could learn from sharing experiences with other professionals.
I thought that by bringing people together from different companies with different backgrounds, PLM professionals could learn and get prepared for some of their projects.
In the beginning, I envisioned some kind of a marketplace, where people could also sell their own resources. A resource I often missed was some kind of POC template for a new deployment, these kinds of things.
I still remember my boss's face at that time when I told him, Sami Grönstrand, that I wanted to sell templates. [laugh]
A lot has happened since then and we have evolved into a small niche where we can offer a lot of value.
Software vendors keep their PLM systems generic. And almost every company needs to adapt their systems to their company reality: their processes, their system architecture, and their people.
The key questions are: How can I map my company's processes and the way we work to the new system? How can I make sense of the new systems and help people understand the big picture behind the system clicks?
That's where we come in.
Education or Training
With Peter Bilello, we discussed the difference between education and training. Where would you position Share PLM?
This is an interesting differentiation – I must say I hadn't heard of it before, but it makes sense.
I think we are in the middle of the two: theory and practice. You see, many consulting companies focus on the "WHY", the business needs. But they don't touch the systems. So don't tell them to go into Teamcenter or OpenBOM because they want to stay at a theoretical level.
Some system integrators get into the system details, but they don't connect the clicks to the "WHY" to the big picture.
The connection between the "WHY" and the "HOW" is really important to get the context, to understand how things work.
So that's where we are very strong. We help companies connect the "WHY" and the "HOW". And that's powerful.
The success of training
We are both promoting the importance of adequate training as part of a PLM implementation. Can you share with us a best-in-class example where training really made a difference? Can we talk about ROI in the context of training?
Jos, I think when I look at our success stories, most good examples share some of the following characteristics:
xxxx
All start with "WHY", and they have a story. 
In today's world, people want to understand the "WHY". So in practical terms, we work with customers to prepare a storyline that helps understand the "WHY" in a practical and entertaining manner.
All have a clear, top-down visualization of the process and related use cases.
This is simple, but it's a game-changer. When people see the big picture, something "clicks," and they feel "safe" at first sight. They know there is a blueprint for how things work and how they connect.
All have quick, online answers to their questions. 
A digital knowledge base where people can find quick answers and educate themselves.
This is one example of a knowledge base from one of our customers, OpenBOM. As you can see from the link below, they have documented how the system should be used in their knowledge base. In addition, they have a set of online eLearning courses that users can take to get started.
All involve people in the training and build a "movement".  
People want to be heard and be a part of something. Engaging people in user communities is a great way to both learn from your users, and make them a part of your program. Bringing people together and putting them at the center of your training. I think this is key to success.
Training for all types of companies?
Do you see a difference between large enterprises and small and medium enterprises regarding training? Where would your approach fit best?
Yes, absolutely. And I think the most important difference is speed.
A big company can afford to work on all the elements I described before at the same time because they have the "horse-power" to drive different tracks. They can involve different project managers, and they can finance the effort.
Small companies start small and build their training environment slowly. Some might do some parts by themselves and use our services to guide them through the process.
I enjoy both worlds – the big corporations have big budgets, and you can do cool stuff.
But the small startups have big brains, and they often are very passionate about what they are doing. I enjoy working with startups because they dare to try new things and they are very creative.
Where Is Share PLM Training Different?
I see all system integrators selling PLM training. In my SmarTeam days I also built some "Express" training – Where are you different?
When I started Share PLM, we participated in a startup accelerator. When I was explaining our business model, they asked me the question: "Aren't the software vendors or the system integrators doing exactly what you do?"
And the answer, incredibly, is that system integrators are often not interested in training and documentation, and they just don't do it well as they have no didactical background.
Sometimes it's even the same guy configuring the system who gets the task to create the training. Those people produce boring "technical' manuals, using thousands of PowerPoint slides with no soul – who wants to read that?
No wonder PLM training has a bad reputation!
We are laser-focused on digital training, and our training is very high quality. We are good at connecting pieces of information and making sense of complex stuff. We also are strong at aesthetics, and our training looks good. The content is nicely presented when you open our courses, and people look forward to reading it!
Digital Transformation and PLM
I always ask when talking with peers in the PLM domain: How do you see the digital transformation happening at your customers, and how can you help them?
An interesting question. I see that boundaries between systems are getting thinner. For example, some time ago, you would have a program to deploy a PLM system.
Now I see a lot of "outcome-based" programs, where you focus on the business value and use adequate systems to get there.
For example, a program to speed up product deliveries or improve quality. That type of program involves many different systems and teams. It relates to your "connected enterprise" concept.
This transformation is happening, and I think we are well-positioned to help companies make sense of the connection between different systems and how they digitize their processes.
Want to learn more?
Thanks, Helena, for sharing your insights. Are there any specific links you want to provide to learn more? Perhaps some books to read or conferences to visit?
Th
anks so much, Jos, for allowing me to discuss this with you today. Yes, I always recommend reading blogs and books to stay up-to-date.
We both have good blogging and reading lists on our websites. See on our blog the post The 12 Best PLM Blogs To Follow or the recommendations on your PLM Bookshelf
Conferences are also great for connecting with other people. In general, I think it's very helpful to see examples from other companies to get inspired.
And we have our podcast, to my knowledge the only one when you search for PLM – because the interaction is new.
I'm happy to provide some customer references for people who want to learn more about how good training looks practically. Just get in touch with me on LinkedIn or through our website.
What I learned
I know the founders from Share PLM since they were active in Outotec, eager to discuss and learn new PLM concepts. It is impressive to see how they made the next step to launch their company Share PLM and find the niche place that somehow I try to cover too in a similar manner.
When I started my blog virtualdutchman.com in 2008, I wanted to share PLM experiences and knowledge.
Read my 2008 opening post here. It was a one-way sharing – modern at that time – probably getting outdated in the coming years.
However, Helena and the SharePLM team have picked up my mission in a modern manner. They are making PLM accessible and understandable in your company, using a didactical and modern approach to training.
SharePLM perhaps does not focus on the overall business strategy for PLM yet as their focus is on the execution level with a refreshing and modern approach – focussing on the end-user, didactics and attractiveness.  I expect in ten years from now, with the experience and the professional team, they will pick up this part too, allowing me to retire.
 Conclusion
This was the second post around PLM and Education, mainly focussing on what is happening in the field. Where I see CIMdata's focus on education on the business strategy level, I see Share PLM's focus on the execution level, making sure the PLM implementation is fun for the end-user and therefore beneficial for the company. The next post will be again about PLM Education, this time before the s** t hits the fan. Stay tuned.

In my previous post, "My PLM Bookshelf," on LinkedIn, I shared some of the books that influenced my thinking related to PLM. As you can see in the LinkedIn comments, other people added their recommendations for PLM-related books to get inspired or more knowledgeable.
Where reading a book is a personal activity, now I want to share with you how to get educated in a more interactive manner related to PLM. In this post, I talk with Peter Bilello, President & CEO of CIMdata. If you haven't heard about CIMdata and you are active in PLM, more to learn on their website HERE. Now let us focus on Education.
CIMdata
Peter, knowing CIMdata from its research valid for the whole PLM community, I am curious to learn what is the typical kind of training CIMdata is providing to their customers.
Jos, throughout much of CIMdata's existence, we have delivered educational content to the global PLM industry. With a core business tenant of knowledge transfer, we began offering a rich set of PLM-related tutorials at our North American and pan-European conferences starting in the earlier 1990s.
Since then, we have expanded our offering to include a comprehensive set of assessment-based certificate programs in a broader PLM sense. For example, systems engineering and digital transformation-related topics. In total, we offer more than 30 half-day classes. All of which can be delivered in-person as a custom configuration for a specific client and through public virtual-live or in-person classes. We have certificated more than 1,000 PLM professionals since the introduction in 2009 of this PLM Leadership offering.
Based on our experience, we recommend that an organization's professional education strategy and plans address the organization's specific processes and enabling technologies. This will help ensure that it drives the appropriate and consistent operations of its processes and technologies.
For that purpose, we expanded our consulting offering to include a comprehensive and strategic digital skills transformation framework. This framework provides an organization with a roadmap that can define the skills an organization's employees need to possess to ensure a successful digital transformation.
In turn, this framework can be used as an efficient tool for the organization's HR department to define its training and job progression programs that align with its overall transformation.
The success of training
We are both promoting the importance of education to our customers. Can you share with us an example where Education really made a difference? Can we talk about ROI in the context of training?
Jos, I fully agree. Over the years, we have learned that education and training are often minimized (i.e., sub-optimized). This is unfortunate and has usually led to failed or partially successful implementations.
In our view, both education and training are needed, along with strong organizational change management (OCM) and a quality assurance program during and after the implementation.
In our terms, education deals with the "WHY" and training with the "HOW". Why do we need to change? Why do we need to do things differently? And then "HOW" to use new tools within the new processes.
We have seen far too many failed implementations where sub-optimized decisions were made due to a lack of understanding (i.e., a clear lack of education). We have also witnessed training and education being done too early or too late.
This leads to a reduced Return on Investment (ROI).
Therefore a well-defined skills transformation framework is critical for any company that wants to grow and thrive in the digital world. Finally, a skills transformation framework needs to be tied directly to an organization's digital implementation roadmap and structure, state of the process, and technology maturity to maximize success.
Training for every size of the company?
When CIMdata conducts PLM training, is there a difference, for example, when working with a big global enterprise or a small and medium enterprise?
You might think the complexity might be similar; however, the amount of internal knowledge might differ. So how are you dealing with that?
W
e basically find that the amount of training/education required mostly depends on the implementation scope. Meaning the scope of the proposed digital transformation and the current maturity level of the impacted user community.
It is important to measure the current maturity and establish appropriate metrics to measure the success of the training (e.g., are people, once trained, using the tools correctly).
CIMdata has created a three-part PLM maturity model that allows an organization to understand its current PLM-related organizational, process, and technology maturity.
The PLM maturity model provides an important baseline for identifying and/or developing the appropriate courses for execution.
This also allows us, when we are supporting the definition of a digital skills transformation framework, to understand how the level of internal knowledge might differ within and between departments, sites, and disciplines. All of which help define an organization-specific action plan, no matter its size.
Where is CIMdata training different?
Most of the time, PLM implementers offer training too for their prospects or customers. So, where is CIMdata training different?
For this, it is important to differentiate between education and training. So, CIMdata provides education (the why) and training and education strategy development and planning.
We don't provide training on how to use a specific software tool. We believe that is best left to the systems integrator or software provider.
While some implementation partners can develop training plans and educational strategies, they often fall short in helping an organization to effectively transform its user community. Here we believe training specialists are better suited.
Digital Transformation and PLM
One of my favorite topics is the impact of digitization in the area of product development. CIMdata introduced the Product Innovation Platform concept to differentiate from traditional PDM/PLM. Who needs to get educated to understand such a transformation, and what does CIMdata contribute to this understanding.
We often start with describing the difference between digitalization and digitization. This is crucial to be understood by an organization's management team. In addition, management must understand that digitalization is an enterprise initiative.
It isn't just about product development, sales, or enabling a new service experience. It is about maximizing a company's ROI in applying and leveraging digital as needed throughout the organization. The only way an organization can do this successfully is by taking an end-to-end approach.
The Product Innovation Platform is focused on end-to-end product lifecycle management. Therefore, it must work within the context of other enterprise processes that are focused on the business's resources (i.e., people, facilities, and finances) and on its transactions (e.g., purchasing, paying, and hiring).
As a result, an organization must understand the interdependencies among these domains. If they don't, they will ultimately sub-optimize their investment. It is these and other important topics that CIMdata describes and communicates in its education offering.
More than Education?
As a former teacher, I know that a one-time education, a good book or slide deck, is not enough to get educated. How does CIMdata provide a learning path or coaching path to their customers?
Jos, I fully agree. Sustainability of a change and/or improved way of working (i.e., long-term sustainability) is key to true and maximized ROI. Here I am referring to the sustainability of the transformation, which can take years.
With this, organizational change management (OCM) is required. OCM must be an integral part of a digital transformation program and be embedded into a program's strategy, execution, and long-term usage. That means training, education, communication, and reward systems all have to be managed and executed on an ongoing basis.
For example, OCM must be executed alongside an organization's digital skills transformation program. Our OCM services focus on strategic planning and execution support. We have found that most companies understand the importance of OCM, often don't fully follow through on it.
A model-based future?
During the CIMdata Roadmap & PDT conferences, we have often discussed the importance of Model-Based Systems Engineering methodology as a foundation of a model-based enterprise. What do you see? Is it only the big Aerospace and Defense companies that can afford this learning journey, or should other industries also invest? And if yes, how to start.
J
os, here I need to step back for a minute. All companies have to deal with increasing complexity for their organization, supply chain, products, and more.
So, to optimize its business, an organization must understand and employ systems thinking and system optimization concepts. Unfortunately, most people think of MBSE as an engineering discipline. This is unfortunate because engineering is only one of the systems of systems that an organization needs to optimize across its end-to-end value streams.
The reality is all companies can benefit from MBSE. As long as they consider optimization across their specific disciplines, in the context of their products and services and where they exist within their value chain.
The MBSE is not just for Aerospace and Defense companies. Still, a lot can be learned from what has already been done. Also, leading automotive companies are implementing and using MBSE to design and optimize semi- and high-automated vehicles (i.e., systems of systems).
The starting point is understanding your systems of systems environment and where bottlenecks exist.
There should be no doubt, education is needed on MBSE and how MBSE supports the organization's Model-Based Enterprise requirements.
Published work from the CIMdata administrated A&D PLM Action Group can be helpful. Also, various MBE and systems engineering maturity models, such as one that CIMdata utilizes in its consulting work.
Want to learn more?
Thanks, Peter, for sharing your insights. Are there any specific links you want to provide to get educated on the topics discussed? Perhaps some books to read or conferences to visit?
x
Jos, as you already mentioned:
x
the CIMdata Roadmap & PDT conferences have provided a wealth of insight into this market for more than 25 years.
[Jos: Search for my blog posts starting with the text: "The weekend after …."]
In addition, there are several blogs, like yours, that are worth following, and websites, like CIMdata's pages for education or other resources which are filled with downloadable reading material.
Additionally, there are many user conferences from PLM solution providers and third-party conferences, such as those hosted by the MarketKey organization in the UK.
These conferences have taken place in Europe and North America for several years. Information exchange and formal training and education are offered in many events. Additionally, they provide an excellent opportunity for networking and professional collaboration.
What I learned
Talking with Peter made me again aware of a few things. First, it is important to differentiate between education and training. Where education is a continuous process, training is an activity that must take place at the right time. Unfortunately, we often mix those two terms and believe that people are educated after having followed a training.
Secondly, investing in education is as crucial as investing in hard- or software. As Peter mentioned:
We often start with describing the difference between digitalization and digitization. This is crucial to be understood by an organization's management team. In addition, management must understand that digitalization is an enterprise initiative.
System Thinking is not just an engineering term; it will be a mandate for managing a company, a product and even a planet into the future
Conclusion
This time a quote from Albert Einstein, supporting my PLM coaching intentions:
"Education is not the learning of facts
but the training of the mind to think."
After two quiet weeks of spending time with my family in slow motion, it is time to start the year.
First of all, I wish you all a happy, healthy, and positive outcome for 2022, as we need energy and positivism together. Then, of course, a good start is always cleaning up your desk and only leaving the relevant things for work on the desk.
Still, I have some books at arm's length, either physical or on my e-reader, that I want to share with you – first, the non-obvious ones:
The Innovators Dilemma
A must-read book was written by Clayton Christensen explaining how new technologies can overthrow established big companies within a very short period. The term Disruptive Innovation comes up here. Companies need to remain aware of what is happening outside and ready to adapt to your business. There are many examples even recently where big established brands are gone or diminished in a short period.
In his book, he wrote about DEC (Digital Equipment Company)  market leader in minicomputers, not having seen the threat of the PC. Or later Blockbuster (from video rental to streaming), Kodak (from analog photography to digital imaging) or as a double example NOKIA (from paper to market leader in mobile phones killed by the smartphone).
The book always inspired me to be alert for new technologies, how simple they might look like, as simplicity is the answer at the end. I wrote about in 2012: The Innovator's Dilemma and PLM, where I believed cloud, search-based applications and Facebook-like environments could disrupt the PLM world. None of this happened as a disruption; these technologies are now, most of the time, integrated by the major vendors whose businesses are not really disrupted. Newcomers still have a hard time to concur marketspace.
In 2015 I wrote again about this book, The Innovator's dilemma and Generation change. – image above. At that time, understanding disruption will not happen in the PLM domain. Instead, I predict there will be a more evolutionary process, which I would later call: From Coordinated to Connected.
The future ways of working address the new skills needed for the future. You need to become a digital native, as COVID-19 pushed many organizations to do so. But digital native alone does not bring success. We need new ways of working which are more difficult to implement.
Sapiens
The book Sapiens by Yuval Harari made me realize the importance of storytelling in the domain of PLM and business transformation. In short, Yuval Harari explains why the human race became so dominant because we were able to align large groups around an abstract theme. The abstract theme can be related to religion, the power of a race or nation, the value of money, or even a brand's image.
The myth (read: simplified and abstract story) hides complexity and inconsistencies. It allows everyone to get motivated to work towards one common goal. A Yuval says: "Fiction is far more powerful because reality is too complex".
Too often, I have seen well-analyzed PLM projects that were "killed" by management because it was considered too complex. I wrote about this in 2019  PLM – measurable or a myth? claiming that the real benefits of PLM are hard to predict, and we should not look isolated only to PLM.
My 2020 follow-up post The PLM ROI Myth, eludes to that topic. However, even if you have a soundproof business case at the management level, still the myth might be decisive to justify the investment.
That's why PLM vendors are always working on their myths: the most cost-effective solution, the most visionary solution, the solution most used by your peers and many other messages to influence your emotions, not your factual thinking. So just read the myths on their websites.
If you have no time to read the book, look at the above 2015 Ted to grasp the concept and use it with a PLM -twisted mind.
Re-use your CAD
In 2015, I read this book during a summer holiday (meanwhile, there is a second edition). Although it was not a PLM book, it was helping me to understand the transition effort from a classical document-driven enterprise towards a model-based enterprise.
Jennifer Herron's book helps companies to understand how to break down the (information) wall between engineering and manufacturing.
At that time, I contacted Jennifer to see if others like her and Action Engineering could explain Model-Based Definition comprehensively, for example, in Europe- with no success.
As the Model-Based Enterprise becomes more and more the apparent future for companies that want to be competitive or benefit from the various Digital Twin concepts. For that reason, I contacted Jennifer again last year in my post: PLM and Model-Based Definition.
As you can read, the world has improved, there is a new version of the book, and there is more and more information to share about the benefits of a model-based approach.
I am still referencing Action Engineering and their OSCAR learning environment for my customers. Unfortunately, many small and medium enterprises do not have the resources and skills to implement a model-based environment.
Instead, these companies stay on their customers' lowest denominator: the 2D Drawing. For me, a model-based definition is one of the first steps to master if your company wants to provide digital continuity of design and engineering information towards manufacturing and operations. Digital twins do not run on documents; they require model-based environments.
The book is still on my desk, and all the time, I am working on finding the best PLM practices related to a Model-Based enterprise.
It is a learning journey to deal with a data-driven, model-based environment, not only for PLM but also for CM experts, as you might have seen from my recent dialogue with CM experts: The future of Configuration Management.
Products2019
This book was an interesting novelty published by John Stark in 2020. John is known for his academic and educational books related to PLM. However, during the early days of the COVID-pandemic, John decided to write a novel. The novel describes the learning journey of Jane from Somerset, who, as part of her MBA studies, is performing a research project for the Josef Mayer Maschinenfabrik. Her mission is to report to the newly appointed CEO what happens with the company's products all along the lifecycle.
Although it is not directly a PLM book, the book illustrates the complexity of PLM. It Is about people and culture; many different processes, often disconnected. Everyone has their focus on their particular discipline in the center of importance. If you believe PLM is all about the best technology only, read this book and learn how many other aspects are also relevant.
I wrote about the book in 2020: Products2019 – a must-read if you are new to PLM if you want to read more details. An important point to pick up from this book is that it is not about PLM but about doing business.
PLM is not a magical product. Instead, it is a strategy to support and improve your business.
System Lifecycle Management
Another book, published a little later and motivated by the extra time we all got during the COVID-19 pandemic, was Martin Eigner's book System Lifecycle Management.
A 281-page journey from the early days of data management towards what Martin calls System Lifecycle Management (SysLM). He was one of the first to talk about System Lifecycle Management instead of PLM.
I always enjoyed Martin's presentations at various PLM conferences where we met. In many ways, we share similar ideas. However, during his time as a professor at the University of Kaiserslautern (2003-2017), he explored new concepts with his students.
I briefly mentioned the book in my series The road to model-based and connected PLM (Part 5) when discussing SLM or SysLM. His academic research and analysis make this book very valuable. It takes you in a very structured way through the times that mechatronics becomes important, next the time that systems (hardware and software) become important.
We discussed in 2015 the applicability of the bimodal approach for PLM. However, as many enterprises are locked in their highly customized PDM/PLM environments, their legacy blocks the introduction of modern model-based and connected approaches.
Where John Stark's book might miss the PLM details, Martin's book brings you everything in detail and with all its references.
It is an interesting book if you want to catch up with what has happened in the past 20 years.
More Books …..
More books on my desk have helped me understand the past or that helped me shape the future. As this is a blog post, I will not discuss more books this time reaching my 1500 words.
Still books worthwhile to read – click on their images to learn more:
I discussed this book two times last year. An introduction in PLM and Modularity and a discussion with the authors and some readers of the book: The Modular Way – a follow-up discussion
x
x
A book I read this summer contributed to a better understanding of sustainability. I mentioned this book in my presentation for the Swedish CATIA Forum in October last year – slide 29 of The Challenges of model-based and traditional plm. So you could see it as an introduction to System Thinking from an economic point of view.

System Thinking becomes crucial for a sustainable future, as I addressed in my post PLM and Sustainability.
Sustainability is my area of interest at the PLM Green Global Alliance, an international community of professionals working with Product Lifecycle Management (PLM) enabling technologies and collaborating for a more sustainable decarbonized circular economy.
Conclusion
There is a lot to learn. Tell us something about your PLM bookshelf – which books would you recommend. In the upcoming posts, I will further focus on PLM education. So stay tuned and keep on learning.
As promised in my early November post – The road to model-based and connected PLM (part 9 – CM), I come back with more thoughts and ideas related to the future of configuration management. Moving from document-driven ways of working to a data-driven and model-based approach fundamentally changes how you can communicate and work efficiently.
Let's be clear: configuration management's target is first of all about risk management. Ensuring your company's business remains sustainable, efficient, and profitable.
By providing the appropriate change processes and guidance,  configuration management either avoids costly mistakes and iterations during all phases of a product lifecycle or guarantees the quality of the product and information to ensure safety.
Companies that have not implemented CM practices probably have not observed these issues. Or they have not realized that the root cause of these issues is a lack of CM.
Similar to what is said in smaller companies related to PLM, CM is often seen as an overhead, as employees believe they thoroughly understand their products. In addition, CM is seen as a hurdle to innovation because of the standardization of practices. So yes, they think it is normal that there are sometimes problems. That's life.
I already wrote about this topic in 2010 PLM, CM and ALM – not sexy 😦 – where ALM means Asset Lifecycle Management – my focus at that time.
Hear it from the experts
To shape the discussion related to the future of Configuration Management, I had a vivid discussion with three thought leaders in this field: Lisa Fenwick, Martijn Dullaart and Maxime Gravel. A short introduction of the three of them:
Lisa Fenwick, VP Product Development at CMstat, a leading company in Configuration Management and Data Management software solutions and consulting services for aviation, aerospace & defense, marine, and other high-tech industries. She has over 25 years of experience with CM and Deliverables Management, including both government and commercial environments.
Ms. Fenwick has achieved CMPIC SME, CMPIC CM Assessor, and CMII-C certifications. Her experience includes implementing CM software products, CM-related consulting and training, and participation in the SAE and IEEE standards development groups
Martijn Dullaart is the Lead Architect for Enterprise Configuration Management at ASML (Our Dutch national pride) and chairperson of the Industry 4.0 committee of the Institute  Process Excellence (IPX) Congress. Martijn has his own blog mdux.net, and you might have seen him recently during the PLM Roadmap & PDT Fall conference in November – his thoughts about the CM future can be found on his blog here
Maxime Gravel, Manager Model-Based Engineering at Moog Inc., a worldwide designer, manufacturer, and integrator of advanced motion control products. Max has been the director of the model-based enterprise at the Institute for Process Excellence (IPX) and Head of Configuration and Change Management at Gulfstream Aerospace which certified the first aircraft in a 3D Model-Based Environment.
What we discussed:
We had an almost one-hour discussion related to the following points:
The need for Enterprise Configuration Management – why and how
The needed change from document-driven to model-based – the impact on methodology and tools
The "neural network" of data – connecting CM to all other business domains, a similar view as from the PLM domain,
I kept from our discussion the importance of planning – as seen in the CMstat image on the left.
To plan which data you need to manage and how you will manage the data. How often are you doing this in your company's projects?
Next, all participants stressed the importance of education and training on this topic – get educated. Configuration Management is not a topic that is taught at schools. Early next year, I will come back on education as the benefits of education are often underestimated. Not everything can be learned by "googling."
 Conclusion
The journey towards a model-based and data-driven future is not a quick one to be realized by new technologies. However, it is interesting to learn that the future of connected data (the "neural network") allows organizations to implement both CM and PLM in a similar manner, using graph databases and automation. When executed at the enterprise level, the result will be that CM and PLM become natural practices instead of other siloed system-related disciplines.
Most of the methodology is there; the implementation to make it smooth and embedded in organizations will be the topics to learn. Join us in discussing and learning!

After all my writing about The road to model-based and connected PLM, a topic that interests me significantly is the positive contribution real PLM can have to sustainability.
To clarify this statement, I have to explain two things:
First, for me, real PLM is a strategy that concerns the whole product lifecycle from conception, creation, usage, and decommissioning.
Real PLM to articulate the misconception that PLM is considered as an engineering infrastructure of even system. We discussed this topic related to this post (7 easy tips nobody told you about PLM adoption) from my SharePLM peers.
Second, sustainability should not be equated with climate change, which gets most of the extreme attention.
However, the discussion related to climate change and carbon gas emissions drew most of the attention. Also, recently it seemed that the COP26 conference was only about reducing carbon emissions.
Unfortunately, reducing carbon gas emissions has become a political and economic discussion in many countries. As I am not a climate expert, I will follow the conclusions of the latest IIPC report.
However, I am happy to participate in science-based discussions, not in conversations about failing statistics (lies, damned lies and statistics) or the mixture of facts & opinions.
The topic of sustainability is more extensive than climate change. It is about understanding that we live on a limited planet that cannot support the unlimited usage and destruction of its natural resources.
Enough about human beings and emotions, back to the methodology
Why PLM and Sustainability
In the section PLM and Sustainability of the PLM Global Green Alliance website,  we explain the potential of this relation:
The goals and challenges of Product Lifecycle Management and Sustainability share much in common and should be considered synergistic. Where in theory, PLM is the strategy to manage a product along its whole lifecycle, sustainability is concerned not only with the product's lifecycle but should also address sustainability of the users, industries, economies, environment and the entire planet in which the products operate.
If you read further, you will bump on the term System Thinking. Again there might be confusion here between Systems Thinking and Systems Engineering. Let's look at the differences
Systems Engineering
For Systems Engineering, I use the traditional V-shape to describe the process. Starting from the Needs on the left side, we have a systematic approach to come to a solution definition at the bottom. Then going upwards on the right side, we validate step by step that the solution will answer the needs.
The famous Boeing "diamond" diagram shows the same approach, complementing the V-shape with a virtual mirrored V-shape. In this way providing insights in all directions between a virtual world and a physical world. This understanding is essential when you want to implement a virtual twin of one of the processes/solutions.
Still, systems engineering starts from the needs of a group of stakeholders. So it works to the best technical and beneficial solution, most of the time only measured by money.
System Thinking
The image below from the Ellen McArthur Foundation is an example of system thinking. But, as you can see, it is not only about delivering a product.
Systems Thinking is a more holistic approach to bringing products to the market. It is about how we deliver a product to the market and what happens during its whole life cycle. The drivers for system thinking, therefore, are not only focusing on product performance at the most economical price, but we also take into account the impact on resource extraction in the world, the environmental impact during its active life (more and more regulated) and ultimately also how to minimize the waste to the eco-system. This means more recycling or reuse.
If you want to read more about systems thinking more professionally, read this blog post from the Millennium Alliance for Humanity and the Biosphere (MAHB) related to Systems Thinking: A beginning conversation.
Product as a Service (PaaS)

To ensure more responsibility for the product lifecycle, one of the European Green Deal aspects is promoting Product as a Service. There is already a trend towards products as a service, and I mentioned Ken Webster's presentation at the PLM Roadmap & PDT Fall 2021 conference: In the future, you will own nothing, and you will be happy.


Because if we can switch to such an economy, the manufacturer will have complete control over the product's lifecycle and its environmental impact. The manufacturer will be motivated to deliver product upgrades, create repairable products instead of dumping old or broken stuff because this is cheap for selling. PaaS brings opportunities for manufacturers, like greater customer loyalty, but also pushes manufacturers to stay away from so-called "greenwashing". They become fully responsible for the entire lifecycle.
A different type of growth
The concept of Product as a Service is not something that typical manufacturing companies endorse. Instead, it requires them to restructure their business and restructure their product.
Delivering a Product as a Service requires a fast feedback loop between the products in the field and R&D deciding on improving or adding new features.
In traditional manufacturing companies, the service department is far from engineering due to historical reasons. However, with the digitization of our product information and connected products, we should be able to connect all stakeholders related to our products, even our customers.
A few years ago, I was working with a company that wanted to increase their service revenue by providing maintenance as a service on their products on-site. The challenge they had was that the total installation delivered at the customer site was done through projects. There was some standard equipment in their solution; however, ultimately, the project organization delivered the final result, and product information was scattered all around the company.
There was some resistance when I proposed creating an enterprise product information backbone (a PLM infrastructure) with aligned processes.  It would force people to work upfront in a coordinated manner. Now with the digitization of operations, this is no longer a point of discussion.
In this context, I will participate on December 7th in an open panel discussion Creating a Digital Enterprise: What are the Challenges and Where to Start? As part of the PI DX spotlight series. I invite you to join this event if you are interested in hearing various digital enterprise viewpoints.
Doing both?
As companies cannot change overnight, the challenge is to define a transformation path. The push for transformation for sure will come from governments and investors in the following decades. Therefore doing nothing is not a wise strategy.
Early this year, the Boston Consultancy Group published this interesting article: The Next Generation of Climate Innovation, showing different pathways for companies.
A trend that they highlighted was the fact that Shareholder Returns over the past ten years are negative for the traditional Oil & Gas and Construction industries (-18 till -6 %). However, the big tech and first generation of green industries provide high shareholders returns (+30 %), and the latest green champions are moving in that direction. In this way, promoting investors will push companies to become greener.
The article talks about the known threat of disrupters coming from outside. Still, it also talks about the decisions companies can make to remain relevant. Either you try to reduce the damage, or you have to innovate. (Click on the image below on the left).
As described before, innovating your business is probably the most challenging part. In particular, if you have many years of history in your industry. Processes and people are engraved in an almost optimal manner (for now).
An example of reducing the damage could be, for example, what is happening in the steel industry. As making steel requires a lot of (cheap) energy, this industry is powered by burning coal. Therefore, an innovation to reduce the environmental impact would be to redesign the process with green energy as described in this Swedish example: The first fossil-free production of steel.
On December 9th, I will discuss both strategies with Henrik Hulgaard from Configit. We will discuss how Product Lifecycle Management and Configuration Lifecycle Management can play a role in the future. Feel free to subscribe to this session and share your questions. Click on the image to see the details.
Note:  you might remember Henrik from my earlier post this year in January: PLM and Product Configuration Management (CLM)
Conclusion
Sustainability is a topic that will be more and more relevant for all of us, locally and globally. Real PLM, covering the whole product lifecycle, preferably data-driven, allows companies to transform their current business to future sustainable business. Systems Thinking is the overarching methodology we have to learn – let's discuss