You are currently browsing the tag archive for the 'Opportunity due to economical crisis' tag.
People, wherever you are, we are in a kind of lockdown. Some countries more restricted than others. Still, the challenge will be for most of us how to survive in two perhaps three months of being locked in your home and make the best of it. As I am not a virus expert, I will not give you any recommendations on this topic. As a PLM geek, I want to share with you the opportunities I see for the upcoming months.
A crisis is an opportunity
Most of us should be lucky that we do not live in the same situation as twenty years ago. At that time, internet connectivity was expensive and slow. Meaning working from home would mean isolation from the rest of the world. The positive point now is that we can be connected virtually without travel, without face-to-face meetings, and we are pushed to do so. This external push is an interesting point for me.
The traditional attitude for my PLM engagements was that face-to-face meetings are crucial for creating a human connection and trust. Now I ask myself is this a behavior of the past that should become obsolete in the future. Probably we cannot afford this approach anymore in the future if we take sustainability and the environment into consideration. We live now in a globally connected world, but should we act still in the old way?
Perhaps not. Let's look at some of the examples that it is time to shift behaviors.
We might think in the Western world we know it all due to our dominance in the past hundred years. However, when you study history, you will see civilizations come to power and after hundreds of years, they lose power because they kill themselves internally. Apparently, a typical human property that will not disappear – still interesting to analyze when considering a globally connected world. Where is the point of gravity today?
Interestingly, the ancient Chinese population already knew that a crisis was an opportunity, as I am being told. The Chinese characters for crisis mean danger and opportunity, respectively, according to Wiki – see the image above. Joe Barkai was one of the first in my network that took action to explain that instead of focusing on the loss of what is happening now, we should take the opportunity to be better prepared for the future. You can read his post here: The Corona virus and your company's brand. And these kinds of messages are popping up more frequently now. Let's stay safe while thinking and preparing for the future.
Now a PLM related example.
Remember what the FFF is happening?
Two-three weeks ago, we had a vivid discussion in our PLM and CM community based on the famous FFF mnemonic.  What the FFF is happening was a post sharing my point of view, and there were a lot of reactions from different people.
The purpose of my post was to explain that the whole discussion was based on paradigms that drawings are defining the part. Because of that, we have a methodology to decide if YES or NO we need a new part number or revision. To me, this practice should no longer be a discussion.
A part has a unique identifier, and a document has a unique identifier. In PLM-systems, the information is managed by relations, no longer by identifiers – who knows the exact unique identifier? In a PLM-system information is connected, and the attributes of the part and document will tell you the details of the type of information. "Intelligent or meaningful" identifiers are in such an environment no longer relevant. Think about that…..
In the comments of my post, Jesse Leal was confirming this statement:
This in contrary to Joe Brouwer, who you might have noticed, always is spitting his opinion that the good old days of the draftsman are gone, Boeing made a tremendous mistake and that PLM is fake. This all combined with hyperlinks to his products and opinions. The comment below says it all:
Two points to observe in this response:
"Hey, Bob, send me the new digital identifier".
This statement assumes that if a person needs to retrieve information from someone else, they need to contact this person (Bob).
Bob then needs to drop his current work and answer to the response and send the latest version of a drawing?  This is old school. In a PLM-system,  information should be connected, and if Bob has released his latest drawing (no matter if it is FFF), any user could find the latest approved version, not even having to look at the identifier (which could be meaningless) but by following the relations between products, parts, and documents.
This is PLM!
One of the benefits, Bob does not get disturbed during the day by these kinds of questions and can focus on his critical work as an expert.
Second, if you need to sit with a designer to understand PLM, then you are probably talking with the wrong person. Designers work in the context of PDM. When we speak about PLM, we are talking about a broader scope beyond engineering and design.
This is a common mistake in a lot of marketing stories. Companies that focus on the design space only, some EBOM-integrations with CAD-systems, are most of the time focusing on PDM.  When Agile PLM came out (later Oracle E9) and later Aras without CAD-integrations, these companies were focusing on the flow of information inside the company, not necessarily driven by CAD. Of course, the traditional PLM companies combine CAD integration with other capabilities. Dassault Systèmes, Siemens, and PTC all have a strong relationship with their native CAD-systems. However, their offerings go way beyond CAD-integrations e.g. end-to-end governance, change processes and an item-centric backbone.
The diagram above explains the basics for the future. In a push-mode, the person in the middle has the responsibility to distribute information and ensure it remains accurate for all stakeholders. This makes this person crucial (good job security) but extremely inefficient compared to people working in the pull-mode, being responsible for getting the accurate data themselves. It may be clear the pull-mode is the model of a digital enterprise.
So if you have the time now, take this time to rethink how well your company is ready for a digital future. Companies that currently rely on Bob are in trouble as Bob is currently sitting at home. Companies that have learned to shift from the push-mode to the pull-mode could continue working as planned, as they do not need Bob. And don't worry about your job. If you are in Bob's position you will lose your job over time. However, when you keep on evolving, learning and adding value to your company, you will be always needed – don't lock yourself in.
If you want to be inspired more in this area, read Jan Bosch's post: This is not the end . Here Jan mentions the opportunity to move to digital practices (and more) – get out of our traditional patterns
What can you do?
Even though COVID-19 has, and will have, a dramatic impact on our society, this is also the moment to rewire some of our processes.  Because there was never time to think and act due to the running business. It reminded me of the financial crisis in 2008, when the market for PLM vendors was terrible, no significant sales for them as companies could not invest.
However, for me, 2008 was an extremely busy year,  thanks to all kinds of regulations from governments. There was time and budget to support employees to raise their skills and PLM was one of these domains. That year I conducted many workshops. It was also the year that I started my blog virtualdutchman.com.
Now we are in a similar situation and probably worse as now we are locked to our homes. However, we are also better connected. Imagine this situation without the internet. Now we can learn even better.
So let's benefit from this connectivity and use the lockdown time to learn, think, and discuss with peers. Challenge and involve the management of your company how they see and lead to the future.

In that context, I am happy to spend on average one day per week on free conference calls if you need clarification or support for your PLM-related ideas.
Contact me through a personal message on LinkedIn, and we will find a way to connect.
Conclusion
This decade will be decisive for many of us. At the beginning of this year, I wrote PLM 2020- The next decade (4 challenges). With my narrow PLM-mind, I overlooked viruses. Bill Gates did not do that, as you can see from his 2015 TED talk: The next outbreak? We're not ready.  Bill also explains that our traditional thinking patterns should change in a globally connected world.
I wish you all the time to think and educate yourself and prepare for a changed future. Stay safe inside, stay healthy, knowing for some of you it will be a big challenge.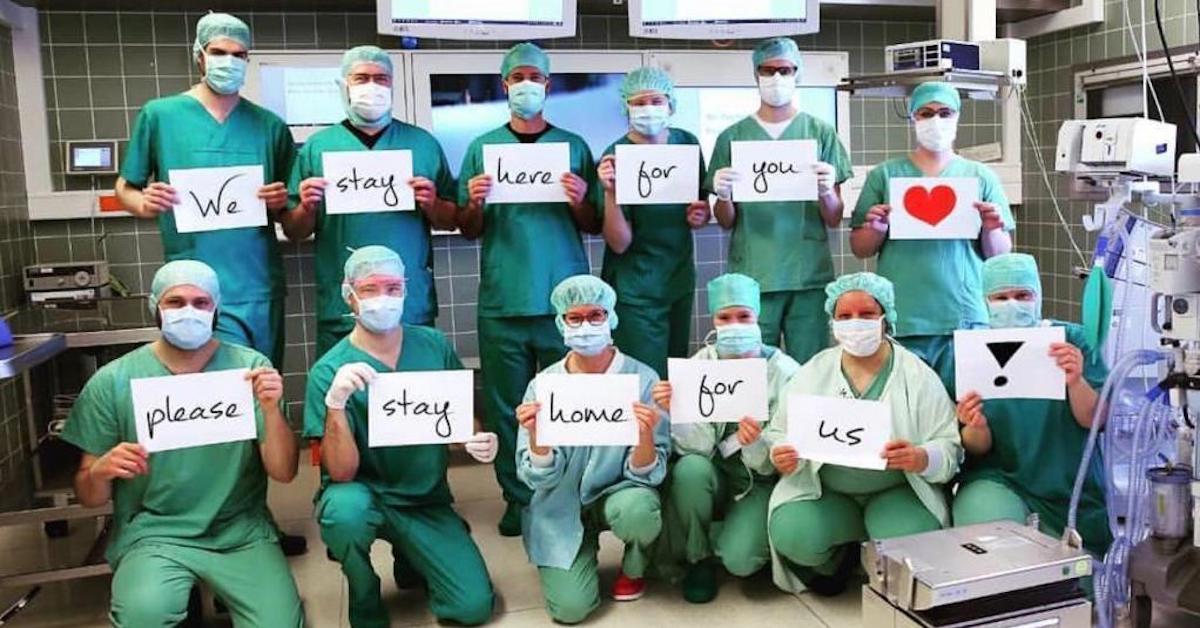 I am writing this week's post on my way to a customer to finalize an implementation and in parallel describing the Return On Investment of this project. But before that, I would like to have a short note about my previous post 'Free PLM software does not help companies".
The reason I wrote this post was because I wanted to assure that companies do not believe that ROI for implementing PLM is based on the software costs. PLM implementations are a combination of software, business skills and the company culture. Specially in the current economical situation, I wanted to make clear that these factors are not overlooked. Also I did not want to say Open Source PLM is bad, I made my points on the messaging, however in functionality and usage I do not see a big difference between other types of PLM systems. I got some interesting comments on this post and I advise all of you, who have read the post to go through the comments to get a broader perspective. Once I have had some more opportunity to investigate this area deeper, I will come with a more in-depth post on this topic.
To PLM or Not To PLM
But now back to: To PLM or Not To PLM, where I wrote in a first post on this topic that before judging the costs and ROI of PLM, we should start analyzing our current processes and situation and use this as a baseline to guesstimate the PLM benefits.
The first PLM phase to analyze is the concept phase, where new ideas are picked up (or not). Actually this is the phase where we define the future of the company. The economical recession in a way forces companies to rethink their strategy and fortunately all of the competition is in a similar position. downturn means  less activities, the company might be in the position to allocate time to address these analysis for PLM ROI. Instead of making people redundant, use these people to work on a new and optimized product strategy.
Existential questions to ask yourself as a company
The basic questions to ask about the concept phase:
Do we know where our products are currently in their lifecycle ?


Measure

: quantity, sales trends, margin


Analyze

: is our portfolio healthy ?
How do customer rate our products ?


Measure

: market share, market awareness, customer satisfaction, quality, field issues


Analyze

: will customers keep on buying from us ?
Where are we different from the competition ?
Measure: where do we win/ where do we loose and compare per quarter ?


Analyze

: how can we improve the success ratio ?
In case of bidding


Measure

: how many bids do we handle per quarter and with which effort


Analyze

: What is the win percentage and how to influence this ?
Who are our customers ?


Measure

: does the 80-20 rule apply – does 80 % of the revenue come from 20 % of the customers ?


Analyze

: What is the trend specially in relation to the current market situation
Where does innovation come from ?


Measure

: the amount of new ideas, the source (people, customers) and the ones that reach it to the portfolio


Analyze

: Do we have a guarantee for innovation ?
Additional questions to be asked due to current financial and global situation:
How do we strive for climate neutral products – sustainable development ?


Measure

: the amount of energy used to build the products but also to recycle and what remains


Analyze

: How can we change our products and production process ?
How do we capture our company's IP due to the aging workforce in most of the countries


Measure

: How many people with the specific knowledge will  retire in 5 – 10 years ?


Analyze

: Where and how can I assure this knowledge remains in the company ?
For many of the above questions you might say that you know how to conduct your business as you are doing most of these activities and even more.  However the question you should ask yourself also is: How long does it take to answer these questions and to react on these trends ?
Because all the above topics are positively influenced by PLM – here it the PLM ROI !
Project and Portfolio Management, company wide workflow process allow the company to measure, to run analysis and to have information within hours (or worse case in days), where in a company where every department and discipline has their own environment, the effort to collect this information becomes huge and not natural. And as it will take a lot of time to collect the information,  people tend to react on their guts or intuition, which might be wrong if you are among the wrong people or if the world changes in a way never seen before.
Additional capturing product and process knowledge allows companies to contain their IP. And just to make this point clear: Product knowledge is not only CAD and Bills of Materials. It is all collected information: issues during design, during production, coming from field services, best practices used and more. The challenge anyway for every PLM system is to provide an environment, user-friendly enough for all users, to start managing their total product IP in a single environment.
Conclusion
PLM as a total approach brings a lot of value and control in the concept phase, the phase where the company's future is merely defined. And it is obvious that the future should be green and sustainable. Use the current downturn to shape the future – the questions in this post and your analysis should be the base.