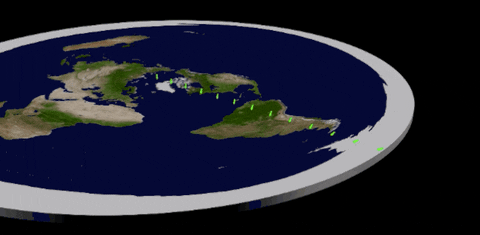 At this moment we are in the middle of the year. Usually for me a quiet time and a good time to reflect on what has happened so far and to look forward.
Three themes triggered me to write this half-year:
The changing roles of (PLM) consultancy
The disruptive effect of digital transformation on legacy PLM
The Model-driven approaches
A short summary per theme here with links to the original posts for those who haven't followed the sequence.
The changing roles of (PLM) consultancy
Triggered by Oleg Shilovitsky's post Why traditional PLM ranking is dead. PLM ranking 2.0 a discussion started related to the changing roles of PLM choice and the roles of a consultant.  Oleg and I agreed that using the word dead in a post title is a way to catch extra attention. And as many people do not read more than the introduction, this is a way to frame ideas (not invented by us, look at your newspaper and social media posts).  Please take your time and read this post till the end.
Oleg and I concluded that the traditional PLM status reports provided by consultancy firms are no longer is relevant. They focus on the big vendors, in a status-quo and most of them are 80 % the same on their core PLM capabilities. The challenge comes in how to select a PLM approach for your company.
Here Oleg and I differ in opinion. I am more looking at PLM from a business transformation point of view, how to improve your business with new ways of working. The role of a consultant is crucial here as the consultant can help to formalize the company's vision and areas to focus on for PLM. The value of the PLM consultant is to bring experience from other companies instead of inventing new strategies per company. And yes, a consultant should get paid for this added value.
Oleg believes more in the bottom-up approach where new technology will enable users to work differently and empower themselves to improve their business (without calling it PLM). More or less concluding there is no need for a PLM consultant as the users will decide themselves about the value of the selected technology. In the context of Oleg's position as CEO/Co-founder of OpenBOM, it is a logical statement, fighting for the same budget.
The discussion ended during the PLMx conference in Hamburg, where Oleg and I met with an audience recorded by MarketKey. You can find the recording Panel Discussion: Digital Transformation and the Future of PLM Consulting here.
Unfortunate, like many discussions, no conclusion. My conclusion remains the same – companies need PLM coaching !
The related post to this topic are:
The disruptive effect of digital transformation on legacy PLM
A topic that I have discussed the past two years is that current PLM is not compatible with a modern data-driven PLM. Note: data-driven PLM is still "under-development". Where in most companies the definition of the products is stored in documents / files, I believe that in order to manage the complexity of products, hardware and software in the future, there is a need to organize data related to models not to files. See also: From Item-centric to model-centric ?
For a company it is extremely difficult to have two approaches in parallel as the first reaction is: "let's convert the old data to the new environment".
This statement has been proven impossible in most of the engagements I am involved in and here I introduced the bimodal approach as a way to keep the legacy going (mode 1) and scale-up for the new environment (mode 2).
A bimodal approach is sometimes acceptable when the PLM software comes from two different vendors. Sometimes this is also called the overlay approach – the old system remains in place and a new overlay is created to connect the legacy PLM system and potentially other systems like ALM or MBSE environments. For example some of the success stories for Aras complementing Siemens PLM.
Like the bimodal approach the overlay approach creates the illusion that in the near future the old legacy PLM will disappear. I partly share that illusion when you consider the near future a period of 5 – 10+ years depending on the company's active products. Faster is not realistic.
And related to bimodal, I now prefer to use the terminology used by McKinsey: our insights/toward an integrated technology operating model in the context of PLM.
The challenge is that PLM vendors are reluctant to support a bimodal approach for their own legacy PLM as then suddenly this vendor becomes responsible for all connectivity between mode 1 and mode 2 data – every vendors wants to sell only the latest.
I will elaborate on this topic during the PDT Europe conference in Stuttgart – Oct 25th . No posts on this topic this year (yet) as I am discussing, learning and collecting examples from the field. What kept me relative busy was the next topic:
The Model-driven approaches
Most of my blogging time I spent on explaining the meaning behind a modern model-driven approach and its three main aspects: Model-Based Systems Engineering, Model-Based Definition and Digital Twins. As some of these aspects are still in the hype phase, it was interesting to see the two different opinions are popping up. On one side people claiming the world is still flat (2D), considering model-based approaches just another hype, caused by the vendors. There is apparently no need for digital continuity. If you look into the reactions from certain people, you might come to the conclusion it is impossible to have a dialogue, throwing opinions is not a discussion..
One of the reasons might be that people reacting strongly have never experienced model-based efforts in their life and just chime in or they might have a business reason not to agree to model-based approached as it does not align with their business? It is like the people benefiting from the climate change theory – will the vote against it when facts are known ? Just my thoughts.
There is also another group, to which I am connected, that is quite active in learning and formalizing model-based approaches. This in order to move forward towards a digital enterprise where information is connected and flowing related to various models (behavior models, simulation models, software models, 3D Models, operational models, etc., etc.) . This group of people is discussing standards and how to use and enhance them. They discuss and analyze with arguments and share lessons learned. One of the best upcoming events in that context is the joined CIMdata PLM Road Map EMEA and the PDT Europe 2018 – look at the agenda following the image link and you should get involved too – if you really care.
And if you are looking into your agenda for a wider, less geeky type of conference, consider the PI PLMx CHICAGO 2018 conference on Nov 5 and 6. The agenda provides a wider range of sessions, however I am sure you can find the people interested in discussing model-based learnings there too, in particular in this context Stream 2: Supporting the Digital Value Chain
My related posts to model-based this year were:
Conclusion
I spent a lot of time demystifying some of PLM-related themes. The challenge remains, like in the non-PLM world, that it is hard to get educated by blog posts as you might get over-informed by (vendor-related) posts all surfing somewhere on the hype curve. Do not look at the catchy title – investigate and take time to understand HOW things will this work for you or your company. There are enough people explaining WHAT they do, but HOW it fit in a current organization needs to be solved first. Therefore the above three themes.