This week I attended the SCAF conference in Jonkoping. SCAF is an abbreviation of the Swedish CATIA User Group. First of all, I was happy to be there as it was a "physical" conference, having the opportunity to discuss topics with the attendees outside the presentation time slot.
It is crucial for me as I have no technical message. Instead, I am trying to make sense of the future through dialogues. What is sure is that the future will be based on new digital concepts, completely different from the traditional approach that we currently practice.
My presentation, which you can find here on SlideShare, was again zooming in on the difference between a coordinated approach (current) and a connected approach (the future).
The presentation explains the concepts of datasets, which I discussed in my previous blog post. Now, I focussed on how this concept can be discovered in the Dassault Systemes 3DExperience platform, combined with the must-go path for all companies to more systems thinking and sustainable products.
It was interesting to learn that the concept of connected datasets like the spider's web in the image reflected the future concept for many of the attendees.
One of the demos during the conference illustrated that it is no longer about managing the product lifecycle through structures (EBOM/MBOM/SBOM).
Still, it is based on a collection of connected datasets – the path in the spider's web.
It was interesting to talk with the present companies about their roadmap. How to become a digital enterprise is strongly influenced by their legacy culture and ways of working. Where to start to be connected is the main challenge for all.
A final positive remark.  The SCAF had renamed itself to SCAF (3DX), showing that even CATIA practices no longer can be considered as a niche – the future of business is to be connected.
Now back to the thread that I am following on the series The road to model-based. Perhaps I should change the title to "The road to connected datasets, using models". The statement for this week to discuss is:
Data-driven means that you need to have an enterprise architecture, data governance and a master data management (MDM) approach. So far, the traditional PLM vendors have not been active in the MDM domain as they believe their proprietary data model is leading. Read also this interesting McKinsey article: How enterprise architects need to evolve to survive in a digital world
Reliable data
If you have been following my story related to PLM transition: From a connected to a coordinated infrastructure might have seen the image below:
The challenge of a connected enterprise is that you want to connect different datasets, defined in various platforms, to support any type of context. We called this a digital thread or perhaps even better framed a digital web.
This is new for most organizations because each discipline has been working most of the time in its own silo. They are producing readable information in neutral files – pdf drawings/documents. In cases where a discipline needs to deliver datasets, like in a PDM-ERP integration, we see IT-energy levels rising as integrations are an IT thing, right?
Too much focus on IT
In particular, SAP has always played the IT card (and is still playing it through their Siemens partnership). Historically, SAP claimed that all parts/items should be in their system. Thus, there was no need for a PDM interface, neglecting that the interface moment was now shifted to the designer in CAD. And by using the name Material for what is considered a Part in the engineering world, they illustrated their lack of understanding of the actual engineering world.
There is more to "blame" to SAP when it comes to the PLM domain, or you can state PLM vendors did not yet understand what enterprise data means. Historically ERP systems were the first enterprise systems introduced in a company; they have been leading in a transactional  "digital" world. The world of product development never has been a transactional process.
SAP introduced the Master Data Management for their customers to manage data in heterogeneous environments. As you can imagine, the focus of SAP MDM was more on the transactional side of the product (also PIM) than on the engineering characteristics of a product.
I have no problem that each vendor wants to see their solution as the center of the world. This is expected behavior. However, when it comes to a single system approach, there is a considerable danger of vendor lock-in, a lack of freedom to optimize your business.
In a modern digital enterprise (to be), the business processes and value streams should be driving the requirements for which systems to use. I was tempted to write "not the IT capabilities"; however, that would be a mistake. We need systems or platforms that are open and able to connect to other systems or platforms. The technology should be there, and more and more, we realize the future is based on connectivity between cloud solutions.
In one of my first posts (part 2), I referred to five potential platforms for a connected enterprise.  Each platform will have its own data model based on its legacy design, allowing it to service its core users in an optimized environment.
When it comes to interactions between two or more platforms, for example, between PLM and ERP, between PLM and IoT, but also between IoT and ERP or IoT and CRM, these interactions should first be based on identified business processes and value streams.
The need for Master Data Management
Defining horizontal business processes and value streams independent of the existing IT systems is the biggest challenge in many enterprises. Historically, we have been thinking around a coordinated way of working, meaning people shifting pieces of information between systems – either as files or through interfaces.
In the digital enterprise, the flow should be leading based on the stakeholders involved. Once people agree on the ideal flow, the implementation process can start.
Which systems are involved, and where do we need a connection between the two systems. Is the relationship bidirectional, or is it a push?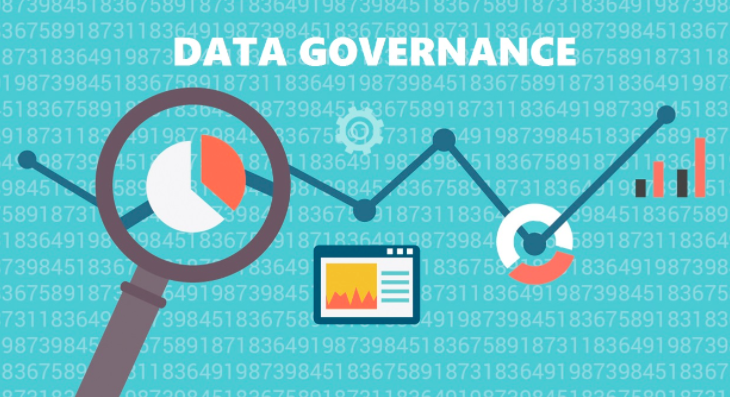 The interfaces need to be data-driven in a digital enterprise; we do not want human interference here, slowing down or modifying the flow. This is the moment Master Data Management and Data Governance comes in.
When exchanging data, we need to trust the data in its context, and we should be able to use the data in another context. But, unfortunately, trust is hard to gain.
I can share an example of trust when implementing a PDM system linked to a Microsoft-friendly ERP system. Both systems we able to have Excel as an interface medium – the Excel columns took care of the data mapping between these two systems.
In the first year, engineers produced the Excel with BOM information and manufacturing engineering imported the Excel into their ERP system. After a year, the manufacturing engineers proposed to automatically upload the Excel as they discovered the exchange process did not need their attention anymore – they learned to trust the data.
How often have you seen similar cases in your company where we insist on a readable exchange format?
When you trust the process(es), you can trust the data. In a digital enterprise, you must assume that specific datasets are used or consumed in different systems. Therefore a single data mapping as in the Excel example won't be sufficient
Master Data Management and standards?
Some traditional standards, like the ISO 15926 or ISO 10303, have been designed to exchange process and engineering data – they are domain-specific. Therefore, they could simplify your master data management approach if your digitalization efforts are in that domain.
To connect other types of data, it is hard to find a global standard that also encompasses different kinds of data or consumers. Think about the GS1 standard, which has more of a focus on the consumer-side of data management.  When PLM meets PIM, this standard and Master Data Management will be relevant.
Therefore I want to point to these two articles in this context:
How enterprise architects need to evolve to survive in a digital world focusing on the transition of a coordinated enterprise towards a connected enterprise from the IT point of view.  And a recent LinkedIn post, Web Ontology Language as a common standard language for Engineering Networks? by Matthias Ahrens exploring the concepts I have been discussing in this post.
To me, it seems that standards are helpful when working in a coordinated environment. However, in a connected environment, we have to rely on master data management and data governance processes, potentially based on a clever IT infrastructure using graph databases to be able to connect anything meaningful and possibly artificial intelligence to provide quality monitoring.
Conclusion
Standards have great value in exchange processes, which happen in a coordinated business environment. To benefit from a connected business environment, we need an open and flexible IT infrastructure supported by algorithms (AI) to guarantee quality. Before installing the IT infrastructure, we should first have defined the value streams it should support.
What are your experiences with this transition?