In my earlier posts, I explored the incompatibility between current PLM practices and future needs for digital PLM.  Digital PLM is one of the terms I am using for future concepts. Actually, in a digital enterprise, system borders become vague, it is more about connected platforms and digital services. Current PLM practices can be considered as Coordinated where the future for PLM is aimed at Connected information. See also Coordinated or Connected.
Moving from current PLM practices toward modern ways of working is a transformation for several reasons.
First, the scope of current PLM implementation is most of the time focusing on engineering. Digital PLM aims to offer product information services along the product lifecycle.
Second, because the information in current PLM implementations is mainly stored in documents – drawings still being the leading In advanced PLM implementations BOM-structures, the EBOM and MBOM are information structures, again relying on related specification documents, either CAD- or Office files.
So let's review the transformation challenges related to moving from current PLM to Digital PLM
Current PLM – document management
The first PLM implementations were most of the time advanced cPDM implementations, targeting sharing CAD models and drawings. Deployments started with the engineering department with the aim to centralize product design information. Integrations with mechanical CAD systems had the major priority including engineering change processes. The multidisciplinary collaboration was enabled by introducing the concept of the Engineering Bill of Materials (EBOM).  Every discipline, mechanical, electrical and sometimes (embedded) software teams, linked their information to the EBOM. The product release process was driven by the EBOM. If the EBOM is released, the product is fully specified and can be manufactured.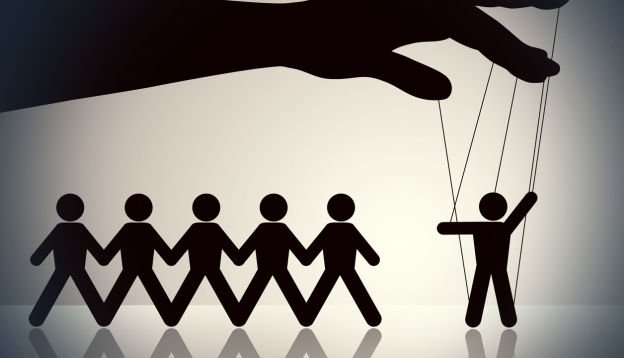 Although people complain implementing PLM is complex, this type of implementation is relatively simple. The only added mental effort you are demanding from the PLM user is to work in a structured way and have a more controlled (rigid) way of working compared to a directory structure approach. For many people, this controlled way of working is already considered a limitation of their freedom. However, companies are not profitable because their employees are all artists working in full freedom. They become successful if they can deliver in some efficient way products with consistent quality. In a competitive, global market there is no room anymore for inefficient ways of working as labor costs are adding to the price.
The way people work in this cPDM environment is coordinated, meaning based on business processes the various stakeholders agree to offer complete sets of information (read: documents) to contribute to the full product definition. If all contributions are consistent depends on the time and effort people spent to verify and validate their consistency. Often this is not done thoroughly and errors are only discovered during manufacturing or later in the field. Costly but accepted as it has always been the case.
Next Step PLM – coordinated document management / item-centric
When the awareness exists that data needs to flow through an organization in a consistent manner, the next step of PLM implementations comes into the picture. Here I would state we are really talking about PLM as the target is to share product data outside the engineering department.
The first logical extension for PLM is moving information from an EBOM view (engineering) toward a Manufacturing Bill of Materials (MBOM) view. The MBOM is aiming to represent the manufacturing definition of the product and becomes a placeholder to link with the ERP system and suppliers directly. Having an integrated EBOM / MBOM process with your ERP system is already a big step forward as it creates an efficient way of working to connect engineering and manufacturing.
As all the information is now related to the EBOM and MBOM, this approach is often called the item-centric approach. The Item (or Part) is the information carrier linked to its specification documents.
Managing the right version of the information in relation to a specific version of the product is called configuration management. And the better you have your configuration management processes in place, the more efficient and with high confidence you can deliver and support your products.  Configuration Management is again a typical example where we are talking about a coordinated approach to managing products and documents.
Implementing this type of PLM requires already more complex as it needs different disciplines to agree on a collective process across various (enterprise) systems. ERP integrations are technically not complicated, it is the agreement on a leading process that makes it difficult as the holistic view is often failing.
Next, next step PLM – the Digital Thread
Continuing reading might give you the impression that the next step in PLM evolution is the digital thread. And this can be the case depending on your definition of the digital thread. Oleg Shilovitsky recently published an article: Digital Thread – A new catchy phrase to replace PLM? related to his observations from  ConX18 illustrate that there are many viewpoints to this concept. And of course, some vendors promote their perfect fit based on their unique definition. In general, I would classify the idea of Digital Thread in two approaches:
The Digital Thread – coordinated
In the Digital Thread – coordinated approach we are not revolutionizing the way of working in an enterprise. In the coordinated approach, the PLM environment is connected with another overlay, combining data from various disciplines into an environment where the dependencies are traceable. This can be the Aras overlay approach (here explained by Oleg Shilovitsky), the PTC Navigate approach or others, using a new extra layer to connect the various discipline data and create traceability in a more or less non-intrusive way. Similar concepts, but less intrusive can be done through Business Intelligence applications, although they are more read-only than a system approach.
The Digital Thread – connected
In the Digital Thread – connected approach the idea is that information is stored in an extremely granular way and shared among disciplines. Instead of the coordinated way, where every discipline can have its own data sources, here the target is to be data-driven (neutral/standard formats). I described this approach in the various aspects of the model-based enterprise. The challenge of a connected enterprise is the standardized data definition to make it available for all stakeholders.
Working in a connected enterprise is extremely difficult, in particular for people educated in the old-fashioned ways of working. If you have learned to work with shared documents, like Google Docs or Office documents in sharing mode, you will understand the mental change you have to go through. Continuous sharing of the information instead of waiting until you feel your part is complete.
In the software domain, companies are used to working this way and integrating data in a continuous stream. We have to learn to apply these practices also to a complete product lifecycle, where the product consists of hardware and software.
Still, the connect way of working is the vision that digital enterprises should aim for as it dramatically reduces the overhead of information conversion, overhead, and ambiguity. How we will implement in the context of PLM / Product Innovation is a learning process, where we should not be blocked by our echo chamber as Jan Bosch states in his latest post: Don't Get Stuck In Your Company's Echo Chamber
Jan Bosch is coming from the software world, promoting the Software-Centric Systems conference SC2 as a conference to open up your mind. I recommend you to take part in upcoming PLM-related events: CIMdata's PLM roadmap Europe combined with PDT Europe on 24/25th October in Stuttgart, or if you are living in the US there is the upcoming PI PLMx CHICAGO 2018 on Nov 5/6th.
Conclusion
Learning and understanding are crucial and take time. A digital transformation has many aspects to learn – keep in mind the difference between coordinated (relatively easy) and connected (extraordinarily challenging but promising). Unfortunately there is no populist way to become digital.

Note:
If you want to continue learning, please read this post – The True Impact of Industry 4.0 Revealed  -and its internal links to reference information from Martijn Dullaart – so relevant.