You are currently browsing the category archive for the 'Competivness' category.

I was happy to take part at the PI PLMx London event last week. It was here and in the same hotel that this conference saw the light in 2011  – you can see my blog post from that event here: PLM and Innovation @ PLMINNOVATION 2011.
At that time the first vendor-independent PLM conference after a long time and it brought a lot of new people together to discuss their experience with PLM. Looking at the audience that time, many of the companies that were there, came back during the years, confirming the value this conference has brought to their PLM journey.
Similar to the PDT conference(s) – just announced for this year last week – here – the number of participants is diminishing.
Main hypotheses:
the PLM-definition has become too vague. Going to a PLM conference does not guarantee it is your type of PLM discussions you expect to see?
the average person is now much better informed related to PLM thanks to the internet and social media (blogs/webinars/ etc.) Therefore, the value retrieved from the PLM conference is not big enough any more?
Digital Transformation is absorbing all the budget and attention downstream the organization not creating the need and awareness of modern PLM to the attention of the management anymore. g., a digital twin is sexier to discuss than PLM?
What do you think about the above three hypotheses – 1,2 and/or 3?
Back to the conference. The discussion related to PLM has changed over the past nine years. As I presented at PI from the beginning in 2011, here are the nine titles from my sessions:
2011       PLM – The missing link
2012       Making the case for PLM
2013       PLM loves Innovation
2014       PLM is changing
2015       The challenge of PLM upgrades
2016       The PLM identity crisis
2017       Digital Transformation affects PLM
2018       PLM transformation alongside Digitization
2019       The challenges of a connected Ecosystem for PLM
Where the focus started with justifying PLM, as well as a supporting infrastructure, to bring Innovation to the market, the first changes became visible in 2014. PLM was changing as more data-driven vendors appeared with new and modern (metadata) concepts and cloud, creating the discussion about what would be the next upgrade challenge.
The identity crisis reflected the introduction of software development / management combined with traditional (mechanical) PLM – how to deal with systems? Where are the best practices?
Then from 2017 on until now Digital Transformation and the impact on PLM and an organization became the themes to discuss – and we are not ready yet!
Now some of the highlights from the conference. As there were parallel sessions, I had to divide my attention – you can see the full agenda here:
How to Build Critical Architecture Models for the New Digital Economy
The conference started with a refreshing presentation from David Sherburne (Carestream) explaining their journey towards a digital economy.  According to David, the main reason behind digitization is to save time, as he quoted Harvey Mackay an American Businessman and Journalist,
Time is free, but it is priceless. You cannot own it, but you can use it. You can't keep it, but you can spend it. Once you have lost it, you never can get it back
I tend to agree with this simplification as it makes the story easy to explain to everyone in your company. Probably I would add to that story that saving time also means less money spent on intermediate resources in a company, therefore, creating a two-sided competitive advantage.
David stated that today's digital transformation is more about business change than technology and here I wholeheartedly agree. Once you can master the flow of data in your company, you can change and adapt your company's business processes to be better connected to the customer and therefore deliver the value they expect (increases your competitive advantage).
Having new technology in place does not help you unless you change the way you work.
David introduced a new acronym ILM (Integrated Lifecycle Management) and I am sure some people will jump on this acronym.
David's presentation contained an interesting view from the business-architectural point of view. An excellent start for the conference where various dimensions of digital transformation and PLM were explored.
Integrated PLM in the Chemical industry
Another interesting session was from Susanna Mäentausta  (Kemira oy)  with the title: "Increased speed to market, decreased risk of non-compliance through integrated PLM in Chemical industry." I selected her session as from my past involvement with the process industry, I noticed that PLM adoption is very low in the process industry. Understanding Why and How they implemented PLM was interesting for me. Her PLM vision slide says it all:
There were two points that I liked a lot from her presentation, as I can confirm they are crucial.
Although there was a justification for the implementation of PLM, there was no ROI calculation done upfront. I think this is crucial, you know as a company you need to invest in PLM to stay competitive. Making an ROI-story is just consoling the people with artificial number – success and numbers depend on the implementation and Susanna confirmed that step 1 delivered enough value to be confident.
There were an end-to-end governance and a communication plan in place. Compared to PLM projects I know, this was done very extensive – full engagement of key users and on-going feedback – communicate, communicate, communicate. How often do we forget this in PLM projects?
Extracting More Value of PLM in an Engineer-to-Order Business
Sami Grönstrand & Helena Gutierrez presented as an experienced duo (they were active in PI P PLMx Hamburg/Berlin before) – their current status and mission for PLM @ Outotec. As the title suggests, it was about how to extract more value from PL M, in an Engineering to Order Business.
What I liked is how they simplified their PLM targets from a complex landscape into three story-lines.
If you jump into all the details where PLM is contributing to your business, it might get too complicated for the audience involved. Therefore, they aligned their work around three value messages:
Boosting sales, by focusing on modularization and encouraging the use of a product configurator. This instead of developing every time a customer-specific solution
Accelerating project deliverables, again reaping the benefits of modularization, creating libraries and training the workforce in using this new environment (otherwise no use of new capabilities). The results in reducing engineering hours was quite significant.
Creating New Business Models, by connecting all data using a joint plant structure with related equipment. By linking these data elements, an end-to-end digital continuity was established to support advanced service and support business models.
My conclusion from this session was again that if you want to motivate people on a PLM-journey it is not about the technical details, it is about the business benefits that drive these new ways of working.
Managing Product Variation in a Configure-To-Order Business
In the context of the previous session from Outotec, Björn Wilhemsson's session was also addressing somehow the same topic of How to create as much as possible variation in your customer offering, while internally keep the number of variants and parts manageable.
Björn, Alfa Laval's OnePLM Programme Director, explained in detail the strategy they implemented to address these challenges. His presentation was very educational and could serve as a lesson for many of us related to product portfolio management and modularization.
Björn explained in detail the six measures to control variation, starting from a model-strategy / roadmap (thinking first) followed by building a modularized product architecture, controlling and limiting the number of variants during your New Product Development process. Next as Alfa Laval is in a Configure-To-Order business, Björn the implementation of order-based and automated addition of pre-approved variants (not every variant needs to exist in detail before selling it), followed by the controlled introduction of additional variants and continuous analysis of quoted and sold variant (the power of a digital portfolio) as his summary slides shows below:
Day 1 closed with an inspirational keynote; Lessons-Learnt from the Mountaineering Experience 8848 Meter above sea level  – a mission to climb the highest mountain on each of the continents in 107 days – 9 hours – setting a new world record by Jonathan Gupta.
There are some analogies to discover between his mission and a PLM implementation. It is all about having the total picture in mind. Plan and plan, prepare step-by-step in detail and rely on teamwork – it is not a solo journey – and it is about reaching a top (deliverable phase) in the most efficient way.
The differences: PLM does not need world records, you need to go with the pace an organization can digest and understand. Although the initial PLM climate during implementation might be chilling too, I do not believe you have to suffer temperatures below 50 degrees Celsius.
During the morning, I was involved in several meetings, therefore unfortunate unable to see some of the interesting sessions at that time. Hopefully later available on PI.TV for review as slides-only do not tell the full story. Although there are experts that can conclude and comment after seeing a single slide. You can read it here from my blog buddy Oleg Shilovitsky's post : PLM Buzzword Detox. I think oversimplification is exactly creating the current problem we have in this world – people without knowledge become louder and sure about their opinion compared to knowledgeable people who have spent time to understand the matter.
Have a look at the Dunning-Kruger effect here (if you take the time to understand).
PLM: Enabling the Future of a Smart and Connected Ecosystem
Peter Bilello from CIMdata shared his observations and guidance related to the current ongoing digital business revolution that is taking place thanks to internet and IoT technologies. It will fundamentally transform how people will work and interact between themselves and with machines. Survival in business will depend on how companies create Smart and Connected Ecosystems. Peter showed a slide from the 2015 World Economic Forum (below) which is still relevant:
Probably depending on your business some of these waves might have touched your organization already. What is clear that the market leaders here will benefit the most – the ones owning a smart and connected ecosystem will be the winners shortly.
Next, Peter explained why PLM, and in particular the Product Innovation Platform, is crucial for a smart and connected enterprise.  Shiny capabilities like a digital twin, the link between virtual and real, or virtual & augmented reality can only be achieved affordably and competitively if you invest in making the source digital connected. The scope of a product innovation platform is much broader than traditional PLM. Also, the way information is stored differs – moving from documents (files) towards data (elements in a database).  I fully agree with Peter's opinion here that PLM is conceptually the Killer App for a Smart & Connected Ecosystem and this notion is spreading.
A recent article from Forbes in the category Leadership: Is Your Company Ready For Digital Product Life Cycle Management? shows there is awareness.  Still very basic and people are still confused to understand what is the difference with an electronic file (digital too ?) and a digital definition of information.
The main point to remember here: Digital information can be accessed directly through a programming interface (API/Service) without the need to open a container (document) and search for this piece of information.
Peter then zoomed in on some topics that companies need to investigate to reach a smart & connected ecosystem. Security (still a question hardly addressed in IoT/Digital Twin demos), Standards and Interoperability ( you cannot connect in all proprietary formats economically and sustainably) A lot of points to consider and I want to close with Peter's slide illustrating where most companies are in reality
The Challenges of a Connected Ecosystem for PLM
I was happy to present after Peter Bilello and David Sherburne (on day 1) as they both gave a perspective on digital transformation complementary to what I submitted. My presentation was focusing on the incompatibility of current coordinated business systems and the concept of a connected ecosystem.
You can already download my slides from SlideShare here: The Challenges of a Connected Ecosystem for PLM . I will explain my presentation in an upcoming blog post as slides without a story might lead to the wrong interpretation, and we already reached 2000 words. Few words to come.
How to Run a PLM Project Using the Agile Manifesto
Andrew Lodge, head of Engineering Systems at JCB explained how applying the agile mindset towards a PLM project can lead to faster and accurate results needed by the business. I am a full supporter for this approach as having worked in long and waterfall-type of PLM implementations there was always the big crash and user dissatisfaction at the final delivery. Keeping the business involved every step seems to be the solution. The issue I discovered here is that agile implementation requires a lot of people, in particular, business, to be involved heavily. Some companies do not understand this need and dropped /reduced business contribution to the least, killing the value of an agile approach
Concluding
For me coming back to London for the PI PLMx event was very motivational. Where the past two, three conferences before in Germany might have led to little progress per year, this year, thanks to new attendees and inspiration, it became for me a vivid event, hopefully growing shortly. Networking and listening to your peers in business remains crucial to digest it all.
In my earlier posts, I have explored the incompatibility between current PLM practices and future needs for digital PLM.  Digital PLM is one of the terms I am using for future concepts. Actually, in a digital enterprise, system borders become vague, it is more about connected platforms and digital services. Current PLM practices can be considered as Coordinated where the future for PLM is aiming at Connected information. See also Coordinated or Connected.
Moving from current PLM practices towards modern ways of working is a transformation for several reasons.
First, because the scope of current PLM implementation is most of the time focusing on engineering. Digital PLM aims to offer product information services along the product lifecycle.
Second, because the information in current PLM implementations is mainly stored in documents – drawings still being the leading In advanced PLM implementations BOM-structures, the EBOM and MBOM are information structures, again relying on related specification documents, either CAD- or Office files.
So let's review the transformation challenges related to moving from current PLM to Digital PLM
Current PLM – document management
The first PLM implementations were most of the time advanced cPDM implementations, targeting sharing CAD models and drawings. Deployments started with the engineering department with the aim to centralize product design information. Integrations with mechanical CAD systems had the major priority including engineering change processes. Multidisciplinary collaboration enabled by introducing the concept of the Engineering Bill of Materials (EBOM).  Every discipline, mechanical, electrical and sometimes (embedded) software teams, linked their information to the EBOM. The product release process was driven by the EBOM. If the EBOM is released, the product is fully specified and can be manufactured.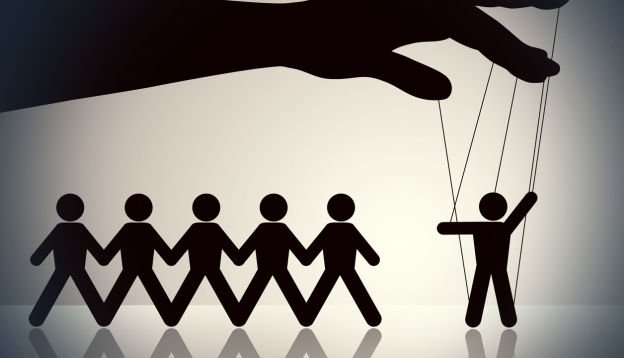 Although people complain implementing PLM is complex, this type of implementation is relatively simple. The only added mental effort you are demanding from the PLM user is to work in a structured way and have a more controlled (rigid) way of working compared to a directory structure approach. For many people, this controlled way of working is already considered as a limitation of their freedom. However, companies are not profitable because their employees are all artists working in full freedom. They become successful if they can deliver in some efficient way products with consistent quality. In a competitive, global market there is no room anymore for inefficient ways of working as labor costs are adding to the price.
The way people work in this cPDM environment is coordinated, meaning based on business processes the various stakeholders agree to offer complete sets of information (read: documents) to contribute to the full product definition. If all contributions are consistent depends on the time and effort people spent to verify and validate its consistency. Often this is not done thoroughly and errors are only discovered during manufacturing or later in the field. Costly but accepted as it has always been the case.
Next Step PLM – coordinated document management / item-centric
When the awareness exists that data needs to flow through an organization is a consistent manner, the next step of PLM implementations come into the picture. Here I would state we are really talking about PLM as the target is to share product data outside the engineering department.
The first logical extension for PLM is moving information from an EBOM view (engineering) towards a Manufacturing Bill of Materials (MBOM) view. The MBOM is aiming to represent the manufacturing definition of the product and becomes a placeholder to link with the ERP system and suppliers directly. Having an integrated EBOM / MBOM process with your ERP system is already a big step forward as it creates an efficient way of working to connect engineering and manufacturing.
As all the information is now related to the EBOM and MBOM, this approach is often called the item-centric approach. The Item (or Part) is the information carrier linked to its specification documents.
Managing the right version of the information in relation to a specific version of the product is called configuration management. And the better you have your configuration management processes in place, the more efficient and with high confidence you can deliver and support your products.  Configuration Management is again a typical example where we are talking about a coordinated approach to managing products and documents.
Implementing this type of PLM requires already more complex as it needs different disciplines to agree on a collective process across various (enterprise) systems. ERP integrations are technically not complicated, it is the agreement on a leading process that makes it difficult as the holistic view is often failing.
Next, next step PLM – the Digital Thread
Continuing reading might give you the impression that the next step in PLM evolution is the digital thread. And this can be the case depending on your definition of the digital thread. Oleg Shilovitsky recently published an article: Digital Thread – A new catchy phrase to replace PLM? related to his observations from  ConX18 illustrate that there are many viewpoints to this concept. And of course, some vendors promote their perfect fit based on their unique definition. In general, I would classify the idea of Digital Thread in two approaches:
The Digital Thread – coordinated
In the Digital Thread – coordinated approach we are not revolutionizing the way of working in an enterprise. In the coordinated approach, the PLM environment is connected with another overlay, combining data from various disciplines into an environment where the dependencies are traceable. This can be the Aras overlay approach (here explained by Oleg Shilovitsky), the PTC Navigate approach or others, using a new extra layer to connect the various discipline data and create traceability in a more or less non-intrusive way. Similar concepts, but less intrusive can be done through Business Intelligence applications, although they are more read-only than a system approach.
The Digital Thread – connected
In the Digital Thread – connected approach the idea is that information is stored in an extreme granular way and shared among disciplines. Instead of the coordinated way, where every discipline can have their own data sources, here the target is to be data-driven (neutral/standard formats). I described this approach in the various aspects of the model-based enterprise. The challenge of a connected enterprise is the standardized data definition to make it available for all stakeholders.
Working in a connected enterprise is extremely difficult, in particular for people educated in the old-fashioned ways of working. If you have learned to work with shared documents, like Google Docs or Office documents in sharing mode, you will understand the mental change you have to go through. Continuous sharing the information instead of waiting until you feel your part is complete.
In the software domain, companies are used to work this way and to integrate data in a continuous stream. We have to learn to apply these practices also to a complete product lifecycle, where the product consists of hardware and software.
Still, the connect way if working is the vision where digital enterprises should aim for as it dramatically reduces the overhead of information conversion, overhead, and ambiguity. How we will implement in the context of PLM / Product Innovation is a learning process, where we should not be blocked by our echo chamber as Jan Bosch states it in his latest post: Don't Get Stuck In Your Company's Echo Chamber
Jan Bosch is coming from the software world, promoting the Software-Centric Systems conference SC2 as a conference to open up your mind. I recommend you to take part in upcoming PLM related events: CIMdata's PLM roadmap Europe combined with PDT Europe on 24/25th October in Stuttgart, or if you are living in the US there is the upcoming PI PLMx CHICAGO 2018 on Nov 5/6th.
Conclusion
Learning and understanding are crucial and takes time. A digital transformation has many aspects to learn – keep in mind the difference between coordinated (relatively easy) and connected (extraordinarily challenging but promising). Unfortunate there is no populist way to become digital.

Note:
If you want to continue learning, please read this post – The True Impact of Industry 4.0 Revealed  -and its internal links to reference information from Martijn Dullaart – so relevant.
I was planning to complete the model-based series with a post related to the digital twin. However, I did not find the time to structure my thoughts to write it up in a structured story. Therefore, this time some topics I am working on that I would like to share.
Executive days at CADCAM Group
Last week I supported the executive days organized by the CADCAM Group in Ljubljana and Zagreb. The CADCAM is a large PLM Solution and Services Provider (60+ employees) in the region of South-East Europe with offices in Croatia, Slovenia, Serbia and Bosnia and Herzegovina. They are operating in a challenging region, four relative young countries with historically more an inside focus than a global focus. Many of CADCAM Group customers are in the automotive supply chain and to stay significant for the future they need to understand and develop a strategy that will help them to move forward.
My presentation was related to the learning path each company has to go through to understand the power of digital combined with the observation that current and future ways of working are not compatible therefore requiring a scaled and bimodal approach (see also PDT Europe further down this post).
This presentation matched nicely with Oscar Torres's presentation related to strategy. You need to decide on the new things you are going to do, what to keep and what to stop. Sounds easy and of course the challenge is to define the what to start, stop and keep. There you need good insights into your current and future business.
Pierre Aumont completed the inspiring session by explaining how the automotive industry is being disrupted and it is not only Tesla. So many other companies are challenging the current status quo for the big automotive OEMs. Croatia has their innovator for electrical vehicles too, i.e. Rimac. Have a look here.
The presentations were followed by a (long) panel discussion. The common theme in both discussions is that companies need to educate and organize themselves to become educated for the future. New technologies, new ways of working need time and resources which small and medium enterprises often do not have. Therefore, universities, governments and interest groups are crucial.
A real challenge for countries that do not have an industrial innovation culture (yet).
CADCAM Group as a catalyst for these countries understands this need by organizing these executive days. Now the challenge is after these inspiring days to find the people and energy to follow-up.

Note: CADCAM Group graciously covered my expenses associated with my participation in these events but did not in any way influence the content of this paragraph.
The MBD/MBE discussion
In my earlier post, Model-Based: Connecting Engineering and Manufacturing,  I went deeper into the MBD/MBE topic and its potential benefits, closing with the request to readers to add their experiences and/or comments to MBD/MBE. Luckily there was one comment from Paul van der Ree, who had challenging experiences with MBD in the Netherlands. Together with Paul and a MBD-advocate (to be named) I will try to have discussion analyzing pro's and con's from all viewpoints and hopefully come to a common conclusion.
This to avoid that proponents and opponents of MBD just repeat their viewpoints without trying to converge. Joe Brouwer is famous for his opposition to MBD. Is he right or is he wrong I cannot say as there has never been a discussion. Click on the above image to see Joe's latest post yourself. I plan to come back with a blog post related to the pro's and con's
The Death of PLM Consultancy
Early this year Oleg Shilovitsky and I had a blog debate related to the "Death of PLM Consultancy". The discussion started here: The Death of PLM Consultancy ? and a follow-up post was PLM Consultants are still alive and have an exit strategy. It could have been an ongoing blog discussion for month where the value would be to get response from readers from our blogs.
Therefore I was very happy that MarketKey, the organizers behind the PLMx conferences in Europe and the US, agreed on a recorded discussion session during PLMx 2018 in Hamburg.  Paul Empringham was the moderator of this discussion with approx. 10 – 12 participants in the room to join the discussion. You can view the discussion here through this link: PLMx Hamburg debate
I want to thank MarketKey for their support and look forward to participating in their upcoming PLMx European event and if you cannot wait till next year, there is the upcoming PLMx conference in North America on November 5th and 6th – click on the image on the left to see the details.
PDT Europe call for papers
As you might have noticed I am a big supporter of the joint CIMdata/PDT Europe conference. This year the conference will be in Stuttgart on October 24th (PLM Roadmap) and October 25th (PDT).
I believe that this conference has a more "geeky" audience and goes into topics of PLM that require a good base understanding of what's happening in the field. Not a conference for a newcomer in the world of PLM, more a conference for an experienced PLM person (inside a company or from the outside) that has experience challenging topics, like changing business processes, deciding on new standards, how to move to a modern digital business platform.
It was at these events where concepts as Model-Based were discussed in-depth, the need for Master Data Management, Industry standards for data exchange and two years ago the bimodal approach, also valid for PLM.
I hope to elaborate on experiences related to this bimodal or phased approach during the conference. If you or your company wants to contribute to this conference, please let the program committee know. There is already a good set of content planned. However, one or two inspiring presentations from the field are always welcome.
Click on this link to apply for your contribution
Conclusion
There is a lot on-going related to PLM as you can see. As I mentioned in the first topic it is about education and engagement. Be engaged and I am looking forward to your response and contribution in one or more of the topics discussed.
Last week I posted my first review of the PDT Europe conference. You can read the details here: The weekend after PDT Europe (part 1).  There were some questions related to the abbreviation PDT. Understanding the history of PDT, you will discover it stands for Product Data Technology. Yes, there are many TLA's in this world.
Microsoft's view on the digital twin
Now back to the conference. Day 2 started with a remote session from Simon Floyd. Simon is Microsoft's Managing Director for Manufacturing Industry Architecture Enterprise Services and a frequent speaker at PDT. Simon shared with us Microsoft's viewpoint of a Digital Twin, the strategy to implement a Digit Twin, the maturity status of several of their reference customers and areas these companies are focusing. From these customers it was clear most companies focused on retrieving data in relation to maintenance, providing analytics and historical data. Futuristic scenarios like using the digital twin for augmented reality or design validation. As I discussed in the earlier post, this relates to my observations, where creating a digital thread between products in operations is considered as a quick win. Establishing an end-to-end relationship between products in operation and their design requires many steps to fix. Read my post: Why PLM is the forgotten domain in digital transformation.
When discussing the digital twin architecture, Simon made a particular point for standards required to connect the results of products in the field. Connecting a digital twin in a vendor-specific framework will create a legacy, vendor lock-in, and less open environment to use digital twins. A point that I also raised in my presentation later that day.
Simon concluded with a great example of potential future Artificial Intelligence, where an asset based on its measurements predicts to have a failure before the scheduled maintenance stop and therefore requests to run with a lower performance so it can reach the maintenance stop without disruption.
Closing the lifecycle loop
Sustainability and the circular economy has been a theme at PDT for some years now too. In his keynote speech, Torbjörn Holm from Eurostep took us through the global megatrends (Hay group 2030) and the technology trends (Gartner 2018) and mapped out that technology would be a good enabler to discuss several of the global trends.
Next Torbjörn took us through the reasons and possibilities (methodologies and tools) for product lifecycle circularity developed through the ResCoM project in which Eurostep participated.
The ResCoM project (Resource Conservative Manufacturing) was a project co-funded by the European Commission and recently concluded. More info at www.rescom.eu
Torbjörn concluded discussing the necessary framework for Digital Twin and Digital Thread(s), which should be based on a Model-Based Definition, where ISO 10303 is the best candidate.
Later in the afternoon, there were three sessions in a separate track, related to design optimization for value, circular and re-used followed by a panel discussion. Unfortunate I participated in another track, so I have to digest the provided materials still. Speakers in that track were Ola Isaksson (Chalmers University), Ingrid de Pauw & Bram van der Grinten (IDEAL&CO) and Michael Lieder (KTH Sweden)
Connecting many stakeholders
Rebecca Ihrfors, CIO from the Swedish Defense Material Administration (FMV) shared her plans on transforming the IT landscape to harmonize the current existing environments and to become a broker between industry and the armed forces (FM). As now many of the assets come with their own data sets and PDM/PLM environments, the overhead to keep up all these proprietary environments is too expensive and fragmented. FWM wants to harmonize the data they retrieve from industry and the way they offer it to the armed forces in a secure way. There is a need for standards and interoperability.
The positive point from this presentation was that several companies in the audience and delivering products to Swedish Defense could start to share and adapt their viewpoints how they could contribute.
Later in the afternoon, there were three sessions in a separate track rented to standards for MBE inter-operability and openness that would fit very well in this context. Brian King (Koneksys), Adrian Murton (Airbus UK) and Magnus Färneland (Eurostep) provided various inputs, and as I did not attend these parallel sessions I will dive deeper in their presentations at a later time
PLM something has to change – bimodal and more
In my presentation, which you can download from SlideShare here: PLM – something has to change. My main points were related to the fact that apparently, companies seem to understand that something needs to happen to benefit really from a digital enterprise. The rigidness from large enterprise and their inhibitors to transform are more related to human and incompatibility issues with the future.
How to deal with this incompatibility was also the theme for Martin Eigner's presentation (System Lifecycle Management as a bimodal IT approach) and Marc Halpern's closing presentation (Navigating the Journey to Next Generation PLM).
Martin Eigner's consistent story was about creating an extra layer on top of the existing (Mode 1) systems and infrastructure, which he illustrated by a concept developed based on Aras.
By providing a new digital layer on top of the existing enterprise, companies can start evolving to a modern environment, where, in the long-term, old Mode 1 systems will be replaced by new digital platforms (Mode 2). Oleg Shilovitsky wrote an excellent summary of this approach. Read it here: Aras PLM  platform "overlay" strategy explained.
Marc Halpern closed the conference describing his view on how companies could navigate to the Next Generation PLM by explaining in more detail what the Gartner bimodal approach implies. Marc's story was woven around four principles.
Principle 1 The bimodal strategy as the image shows.
Principle 2 was about Mode 1 thinking in an evolutionary model. Every company has to go through maturity states in their organization, starting from ad-hoc, departmental, enterprise-based to harmonizing and fully digital integrated. These maturity steps also have to be taken into account when planning future steps.
Principle 3 was about organizational change management, a topic often neglected or underestimated by product vendors or service providers as it relates to a company culture, not easy to change and navigate in a particular direction.
Finally, Principle 4 was about Mode 2 activities. Here an organization should pilot (in a separate environment), certify (make sure it is a realistic future), adopt (integrate it in your business) and scale (enable this new approach to exists and grow for the future).
Conclusions
This post concludes my overview of PDT Europe 2017. Looking back there was a quiet aligned view of where we are all heading with PLM and related topics. There is the hype an there is reality, and I believe this conference was about reality, giving good feedback to all the attendees what is really happening and understood in the field. And of course, there is the human factor, which is hard to influence.
Share your experiences and best practices related to moving to the next generation of PLM (digital PLM ?) !
PLM can be swinging and inspiring although there will be times of frustration and stress when implementing. These seven musical views will help you to make it through the project.
One Vision
Every business change should start with a vision and a strategy. Defining the vision and keeping the vision alive is the responsibility of senior management. When it comes to PLM, the vision is crucial.
No more heroes
Of course, when implementing PLM, the target is to streamline the organization's processes, eliminate bottlenecks and reduce dependencies on individuals. No more need for firefighters or other heroes because they fix or solve issues that appear due to the lack of processes and clarity.
Let´s do it together
PLM implementations are not IT-projects, where you install, configure and roll out an infrastructure based on one or more systems. Like a music band, it should be a well-orchestrated project between business experts and IT. Here´s a song to make your project swing.
Say NO at the right time
When implementing PLM, the software geeks can do everything for you: Customize the system, create a complete new environment looking like the old environment, and more. Of course, you will pay for it. Not only for the extra services, but also in the long-term to support all these customizations. Always try to find a balance between the standard functionality and infrastructure of the PLM system and the company´s vision. This means there are times you must Say NO to your users. Maybe not always as funny as these guys say it.
Eight days a week
During the PLM implementation and for sure after one of the several rollouts, changes may appear. And, normal work still needs to be done, sometimes in a different way. There will never be enough time to do everything perfect and fast, and it feels like you need more days in the week. When you are stressed, swing with these guys.
We are the champions
Then when the PLM project has been implemented successfully, there is a feeling of relief. It has been a tough time for the company and the PLM team. This should be the moment for the management to get everyone together in the stadium as an important change for the company´s future has been realized. Sing all together.
… But the times they are a-changing
Although a moment of relief is deserved, PLM implementations never end. The current infrastructure could be improved continuously due to better business understanding. However, globalization and digitalization will create new business challenges and opportunities at an extraordinarily fast pace. So, be aware and sing along with Bob.
BONUS
Time to close the 2016 book and look forward to next year's activities. I wish all my readers happy holidays and a healthy, successful new year with a lot of dialogue, and no more one-liners.
See you in 2017 !!!!
The past half-year I have been intensively discussing potential PLM roadmaps with companies of different sizes and different maturity in PLM. Some companies are starting their PLM journey after many years of discussion and trying to identify the need and scope, others have an old PLM implementation (actually most of the time it is cPDM) where they discover that business paradigms from the previous century are no longer sufficient for the future.
The main changing paradigms are:
From a linear product-driven delivery process towards an individual customer focused offering based on products and effective services, quickly -adapting to the market needs.
From a document-driven, electronic files exchange based processes and systems towards data-driven platforms supporting information to flow in almost real-time through the whole enterprise.
Both changes are related and a result of digitization. New practices are under development as organizations are learning how to prepare and aim for the future. These new practices are currently dominating the agenda from all strategic consultancy firms as you cannot neglect the trend towards a digital enterprise. And these companies need next practices.
I wrote about it in recent posts: PLM what is next? and What is Digital PLM?
And what about my company?
It is interesting to see that most of the PLM implementers and vendors are promoting best practices, based on their many years of experience working having customers contributing to functionality in their portfolio.
And it is very tempting to make your customer feel comfortable by stating:
"We will implement our (industry) best practices and avoid customization – we have done that before!"
I am sure you have heard this statement before. But what about these best practices as they address the old paradigms from the past?
Do you want to implement the past to support the future?
Starting with PLM ? Use Best Practices !
If the company is implementing PLM for the first time and the implementation is bottom-up you should apply the old PLM approach. My main argument: This company is probably not capable/ready to work in an integrated way. It is not in the company´s DNA yet. Sharing data and working in a controlled environment is a big step to take. Often PLM implementations failed at this point as the cultural resistance was too big.
When starting with classical PLM, avoid customization and keep the scope limited.  Horizontal implementations (processes across all departments) have more success than starting at engineering and trying to expand from there. An important decision to make at this stage is 2D leading (old) or the 3D Model leading (modern). Some future thoughts: How Model-based definition can fix your CAD models. By keeping the scope limited, you can always evolve to the next practices in 5 -10 years (if your company is still in business).
Note 1: remark between parenthesis is a little cynical and perhaps for the timeframe incorrect. Still, a company working bottom-up has challenges to stay in a modern competitive global environment.
Note 2: When writing this post I got notified about an eBook available with the tittle Putting PLM within reach written by Jim Brown. The focus is on cloud-based PLM solution that require less effort/investments on the IT-side and as side effect it discourages customization (my opinion) – therefore a good start.
Evolving in PLM – Next Practices
Enterprises that have already a PDM/PLM system in place for several years should not implement the best practices. They have reached the level that the inhibitors off a monolithic, document based environment are becoming clear.
They (must) have discovered that changing their product offering or their innovation strategy now with partners is adding complexity that cannot be supported easily. The good news, when you change your business model and product offering, there is C-level attention. This kind of changes do not happen bottom-up.
Unfortunate business changes are often discussed at the execution level of the organization without the understanding that the source of all products or offering data needs to be reorganized too.   PLM should be a part of that strategic plan and do not confuse the old PLM with the PLM for the future.
The PLM for the future has to be built upon next practices. These next practices do not exists out of the box. They have to be matured and experienced by leading companies. The price you pay when being a leader Still being a leader bring market share and profit  your company cannot meet when being a follower.
The Bi-modal approach
As management of a company, you do not want a disruption to switch from one existing environment to a new environment. Too much risk and too disruptive – people will resist – stress and bad performance everywhere. As the new data-driven approach is under development (we are learning), the end target is still moving.
Evolving using the old PLM system towards the new PLM approach is not recommended.  This would be too expensive, slow and cumbersome. PLM would get a bad reputation as all the complexity of the past and the future are here. It is better to start the new PLM with a new business platform and customer-oriented processes for a limited offering and connect it to your legacy PLM.
Over the years the new PLM will become more clear and grow where the old PLM will become less and less relevant. Depending on the dynamics of your industry this might take a few years till decades.

Gartner calls this the bi-modal approach. A bi-model approach requires orchestration needs full management attention as the future is going to be shaped here.
It must and will be a business-driven learning path for new best practices
Conclusion
Best Practices and Next Practices are needed in parallel. Depending on the maturity and lack of sharing information in your company, you can choose. Consider the bi-modal approach to choose a realistic time path.
What do you think? Could this simplified way of thinking help your company?
The theme Best Practices or Next Practices is not new. Prof. Krusse talked about it already 9 years ago in a generic way. Unfortunate the recording is in German only
Sorry guys, I am aware of the fact that the definition of PLM is very ambiguous. Every vendor, implementor and probably PLM consultant has a favorite definition. Just to illustrate this statement,  read Brain Soaper´s recent post: What are the top 5 things to know about PLM ?
Interesting Brian starts with stating the definition of PLM is priority #1, however as you can see from the comment session, it is all about having inside your company a common definition of PLM.
And now I start writing about digital PLM, again a definition. You might have read in my blog about classical PLM and modern PLM.
Classical PLM
For me, classical PLM is the way PLM has been implemented in the past 15 years, often as an extension of engineering with the purpose of centralizing and sharing information.
In particular for CAD data, classical PLM is focusing on managing files in a controlled way, through check-in and check-out mechanisms. On top of file management, classical PLM provides more data-driven functionality, like project management, process governance (workflows / approvals / ECx processes) and BOM management (to link to ERP).
Classical PLM can still bring great benefits to a company as time for searching, paper-based processes and data retyping in ERP can be avoided, leading to reuse and fewer errors. The ROI time for a classical PLM implementation lays between two years to three years; my observations from the past. This time can still vary a lot as not every company or implementor/vendor uses the ideal approach to implement PLM, due to cultural issues, wrong expectations or lack of experience from both parties.
The connotations I have with classical PLM are:
linear, rigid, mechanical,(old) automotive, previous century
Modern PLM = Digital PLM
Modern PLM is based on the vision that all information should be managed and stored as data objects, not necessary in a single system. Still the PLM infrastructure, using structured and unstructured data, should give each user in the organization with almost real-time information in context of other relevant information.
My non-stop blog buddy Oleg recently wrote a post in that context: Data as a platform & future manufacturing intelligence. Oleg is nicely describing some of the benefits of a data-driven approach.
Accenture provides insight with their infographic related to Digital PLM. Read it here as it is very concise and gives you a quick impression what Digital PLM means for an organization. Here is my favorite part, showing the advantages.
The substantial advantages from digital PLM are all coming from the fact that information is stored as data objects, all having their individual versions, relations and status. The advantage of data elements is that they are not locked in a document or specific file format. Information can flow to where or whom needed without translation.
The connotations I have with digital PLM are:
real-time, data continuity, flexible, software and future.
Still some caution:
Reported ROI numbers for digital PLM are significant larger than classical PLM and I observed some facets of that. Digital PLM is not yet established and requires a different type of workforce. See other blog post I wrote about this theme: Modern PLM brings Power to the People.
But what about digital PLM – where is the word digital relevant ?
ETO – model-based engineering
Where to focus first depends very much on your company´s core business process. Companies with an Engineering To Order (ETO) process will focus on delivering a single product to their customer and most of the time the product is becoming more like a system, interacting with the outside world.
Big challenges in ETO are to deliver the product as required, to coordinate all disciplines preferable in a parallel and real-time manner – in time – on budget. Here a virtual model that can be accessed and shared with all stakeholders should be the core. The construction industry is introducing BIM for this purpose (a modern version of DMU). The virtual model allows the company to measure progress, to analyze and simulate alternatives without spending money for prototypes. In the ideal world engineering and simulation are done on the same model, not losing time and quality on data translations and iterations.
The virtual model linked to requirements, functions and the logical definition allows virtual testing – so much cheaper and faster and therefore cost efficient. Of course this approach requires a change in how people work together, which is characteristic for any digital business. Breakdown the silos.
Typical industries using the ETO model: Construction, Energy, Offshore, Shipbuilding, Special Equipment
CTO – model-based manufacturing
In a Configure To Order (CTO) business model you do not spend time for engineering anymore. All options and variants are defined and now the focus is on efficient manufacturing. The trend for CTO companies is that they have to deliver more and more variants in a faster and more demanding global market. Here the connectivity between engineering data and manufacturing data becomes one of the cornerstones of digital PLM. Digital PLM needs to make sure that all relevant data for execution (ERP and MES) is flowing through the organization without reformatting or reworking the data.
The digital thread is the dream. Industry 4.0 is focusing on this part. Also in the CTO environment it is crucial to work with a product model, so all downstream disciplines can consume the right data. Although in CTO the company´s attention might go to MES and ERP, it is crucial that the source of the product model is well specified and under control from (dgital) PLM.
Typical CTO industries are: Automotive, Consumer Goods, High-Tech, Industrial Equipment
BTO – models everywhere
If your company has a Build To Order main delivery process, the optimum for digital PLM lies in the middle of ETO and CTO, depending on the type of products your company delivers.
In BTO there is always engineering to do. It can be customer specific engineering work (only once) or it can be changing/ adding new features to the product.
Modularity of the product portfolio might be the answer for the first option, where the second option requires strong configuration management on the engineering side, similar to the ETO model. Although the dream of many BTO companies is to change a CTO company, I strongly believe change in technology and market requirements will always be faster than product portfolio definition.
ETO, BTO and CTO are classical linear business models. The digital enterprise is changing these models too. Customer interaction (myProduct), continuous upgrade and feedback of products (virtual twin), different business models (performance as a service) all will challenges organizations to reconsider their processes.
Digital PLM utilizing a model-based or model-driven backbone will be the (potential) future for companies as data can be flowing through the organization, not locked in documents and classical processes. In my upcoming blog post I will spend some more time on the model-based enterprise.
Conclusion:
It depends on your company´s core business process where the focus on a model-based enterprise supported by (digital) PLM benefits the most. In parallel business models are changing which means the future must be flexible.
Digital PLM should be one of your company´s main initiatives in the next 5 years if you want to stay competitive (or relevant)
What do you think ? Am I too optimistic or too pessimistic ?
Two weeks ago I got this message from WordPress, reminding me that I started blogging about PLM on May 22nd in 2008. During some of my spare time during weekends, I began to read my old posts again and started to fix links that have been disappearing.
Initially when I started blogging, I wanted to educate mid-market companies about PLM. A sentence with a lot of ambiguities. How do you define the mid-market and how do you define PLM are already a good start for a boring discussion. And as I do not want to go into a discussion, here are my "definitions"
Warning: This is a long post, full of generalizations and a conclusion.
PLM and Mid-market
The mid-market companies can be characterized as having a low-level of staff for IT and strategic thinking. Mid-market companies are do-ers and most of the time they are good in their domain based on their IP and flexibility to deliver this to their customer base. I did not meet mid-market companies with a 5-year and beyond business vision. Mid-market companies buy systems. They bought an ERP system 25-30 years ago (the biggest trauma at that time). They renewed their ERP system for the Y2K problem/fear and they switched from drawing board towards a 2D CAD system. Later they bought a 3D CAD system, introducing the need for a PDM system to manage all data.
PLM is for me a vision, a business approach supported by an IT-infrastructure that allows companies to share and discover and connect product related information through the whole lifecycle. PLM enables companies to react earlier and better in the go-to-market process. Better by involving customer inputs and experience from the start in the concept and design phases. Earlier thanks to sharing and involving other disciplines/suppliers before crucial decisions are made, reducing the amount of iterations and the higher costs of late changes.
Seven years ago I believed that a packaged solution, combined with a pre-configured environment and standard processes would be the answer for mid-market companies. The same thought currently PLM vendors have with a cloud-based solution. Take it, us it as it is and enjoy.
Here I have changed my opinion in the past seven years. Mid-market companies consider PLM as a more complex extension of PDM and still consider ERP (and what comes with that system) as the primary system in the enterprise. PLM in mid-market companies is often seen as an engineering tool.
LESSON 1 for me:
The benefits of PLM are not well-understood by the mid-market
To read more:
PLM for the mid-market – mission impossible?
PLM for the SMB – a process or culture change ?
Culture change in a mid-sized company – a management responsibility
Mid-market PLM – what did I learn in 2009 ?
Implementing PLM is a change not a tool
Who decides for PLM in a mid-market company ?
More on: Who decides for PLM in a mid-market company ?
Globalization and Education
In the past seven years, globalization became an important factor for all type of companies. Companies started offshoring labor intensive work to low-labor-cost countries introducing the need for sharing product data outside their local and controlled premises. Also, acquisitions by larger enterprises and by some of the dominant mid-market companies, these acquisitions introduced a new area of rethinking. Acquisitions introduced discussions about: what are real best practices for our organization? How can we remain flexible, meanwhile adapt and converge our business processes to be future ready?
Here I saw two major trends in the mid-market:
Lack of (PLM) Education
To understand and implement the value of PLM, you need to have skills and understanding of more than just a vendor-specific PLM system. You need to understand the basics of change processes (Engineering Change Request, Engineering Change Order, Manufacturing Change Order and more). And you need to understand the characteristics of a CAD document structure, a (multidisciplinary) EBOM, the MBOM (generic and/or plant specific) and the related Bill of Processes. This education does not exist in many countries and people are (mis-)guided by their PLM/ERP vendor, explaining why their system is the only system that can do the job.
Interesting enough the most read posts on my blog are about the MBOM, the ETO, BTO and CTO processes. This illustrates there is a need for a proper, vendor-independent and global accepted terminology for PLM
Some educational posts:
Bill of Materials for Dummies – ETO  ranked #1
ECR/ECO for Dummies ranked #2
BOM for Dummies – CTO  ranked #4
BOM for Dummies: BOM and CAD  ranked #7
Where does PLM start beyond document management ?
The dominance of ERP
As ERP systems were introduced long before PLM (and PDM), these systems are often considered by the management of a mid-market company as the core. All the other tools should be (preferably) seen as an extension of ERP and if possible, let´s implement ERP vendor´s functionality to support PLM – the Swiss knife approach – one tool for everything. This approach is understandable as at the board level there are no PLM discussions. Companies want to keep their "Let´s do it"-spirit and not reshuffle or reorganize their company, according to modern insights of sharing. Strangely enough, you see in many businesses the initiative to standardize on a single ERP system first, instead of standardizing on a single PLM approach first. PLM can bring the global benefits of product portfolio management and IP-sharing, where ERP is much more about local execution.
LESSON 2:
PLM is not understood at the board level, still considered as a tool
Some post related to PLM and ERP
Where is the MBOM ?  ranked #3
Connecting PLM and ERP (post 1) – (post 2) – (post 3) ranked #8
PLM and ERP – the culture change
5 reasons not to implement PLM – Reason #3 We already have an ERP system
The human factor
A lot of the reasons why PLM has the challenge to become successful have to do with its broad scope. PLM has an unclear definition and most important, PLM forces people to share data and work outside their comfort zones. Nobody likes to share by default. Sharing makes day-to-day life more complicated, sharing might create visibility on what you actually contribute or fix. In many of my posts, I described these issues from various viewpoints: the human brain, the innovators dilemma, the way the older generation (my generation) is raised and used to work. Combined with the fact that many initial PLM/PDM implementations have created so many legacies, the need to change has become a risk. In the discussion and selection of PLM I have seen many times that in the end a company decides to keep the old status quo (with new tools) instead of really having the guts to move toward the future. Often this was a result of investors not understanding (and willing to see) the long term benefits of PLM.
LESSON 3:
PLM requires a long-term vision and understanding, which most of the time does not fit current executive understanding (lack of education/time to educate) and priority (shareholders)
Many recent posts are about the human factor:
The Innovator´s dilemma and PLM
Our brain blocks PLM acceptance
How to get users excited or more committed to a new PLM system?
The digital transformation
The final and most significant upcoming change is the fact that we are entering a complete new era: From linear and  predictable towards fast and iterative, meaning that classical ways we push products to the market will become obsolete. The traditional approach was based on lessons learned from mechanical products after the second world-war. Now through globalization and the importance of embedded software in our products, companies need to deliver and adapt products faster than the classical delivery process as their customers have higher expectations and a much larger range to choose from. The result from this global competitiveness is that companies will change from delivering products towards a more-and-more customer related business model (continuous upgrades/services). This requires companies to revisit their business and organization, which will be extremely difficult. Business wise and human change require new IT concepts – platform? / cloud services? / Big data?
Older enterprises, mid-market and large enterprises will be extremely challenged to make this change in the upcoming 10 years. It will be a matter of survival and I believe the Innovator´s Dilemma applies here the most.
LESSON 4:
The digital transformation is apparent as a trend for young companies and strategic consultants. This message is not yet understood at the board level of many businesses.
Some recent post related to this fast upcoming trend:
From a linear world to fast and circular ?
Did you notice PLM is changing?
Documents or Intelligent Data ?
The difference between files and data-oriented – a tutorial (part 1) – (part 2) – (part 3)
PLM and/or SLM? – (part 1) – (part 2)
Breaking down the silos with data
ROI (Return On Investment)
I also wrote about ROI – a difficult topic to address as in most discussions related to ROI, companies are talking about the costs of the implementation, not about the tremendous larger impact a new business approach or model can have, once enabled through PLM. Most PLM ROI discussions are related to efficiency and quality gains, which are significant and relevant. However these benefits are relative small and not comparable with the ability to change your business (model) to become more customer centric and stay in business.
Some of the ROI posts:
To PLM or Not to PLM – measuring the planning phase  ranked #5
Free PLM Software does not help companies  ranked #6
PLM selection–additional thoughts
PLM Selection: Proof Of Concept observations
Where is my PLM Return On Investment (ROI) ?
Conclusion
A (too) long post this time however perhaps a good post to mark 7 years of blogging and use it as a reference for the topics I briefly touched here. PLM has many aspects. You can do the further reading through the links.
From the statistics it is clear that the education part scores the best – see rankings. For future post, let me know by creating a comment what you are looking for in this blog: PLM Mid-Market, Education, PLM and ERP, Business Change, ROI, Digitalization, or …??
Also I have to remain customer centric – thanks for reading and providing your feedback
Above Image courtesy of the marketoonist.com – Tom Fishburne
Image related to digital transformation: The Economist – the onrushing wave
I was sitting outside in the garden during Ascension Day, which is (still) a national holiday in the Netherlands (Thanks God). It was again nice and warm, and it made me think about the parallels between Global warming and PLM.
Climate change has always been there if we look at the history of our planet. We started to talk about Global Warming when scientist indicated that this time the climate change is caused by human intervention. As a result of vast amounts of carbon dioxide emissions, a greenhouse effect started to become visible. When the first rumors came that global warming began to come up, environmentalists started preaching we have to act NOW before it is too late. Meanwhile at the other side, people began arguing that it was just a coincidence, an opinion.
There is no scientific proof, so why worry?
In the past ten years, the signs and proofs of global warming have become evident and climate conferences filled with people who want to act and on the other side the blockers, try to create progress in the battle against global warming. In particular in Europe governments and companies are starting to become aware that they can contribute to a more sustainable society.
Not enough according to the environmentalists and scientists. As our brains still operate mostly in a prehistoric mode (day-to-day survival, food, home, social status), slow changes and sustainability for next generations are not part of most people concerns. And those people, who make us aware of this lack of priority for sustainability, are considered annoying as they disrupt our lives.
Companies that have invested (heavily) in sustainable business models often have a challenging path to survive against traditional businesses. As the majority of consumers wants cheap. Some examples:
Energy: most power plants are heated by burning coal as this is the cheapest option. Shale gas winning became attractive because we need cheap fuel. Alternatives like solar, wind and others cannot compete on price level as long as we do not pay for the damage to nature.
Food: produced in bio-farms, where animal wellness or health is not part of the plan. The goal is to deliver xx kilos of meat for the lowest price. Alternative like more natural ways of growing meat or even revolutionary ways (the grown hamburger) cannot compete on price currently unless we are willing to pay for it.
The Fashion industry where down in its supply chains human beings are treated like slaves. When you buy a cheap garment, you know somebody has been suffering.
Governments sometimes subsidize or push sustainable technologies as they realize that something has to happen (most of the time for the public opinion – their voters) but there is no consistent strategy as liberals believe every form of support is against open competition. And as long as we let our prehistoric brain run our choices, the earth gets warmer with the consequences being visible more and more.
We know we have to act, but we do not act seriously
Now let´s switch to PLM. The association started when I saw Chad Jackson's retweet from Lifecycle insights related to top PLM challenges.
Clearly the message illustrates that costs, time, and technology have priority. Not about what PLM really can establish (even in the context of global warming).
PLM started end of the previous century, initially invented by some of the major CAD vendors, Dassault Systemes, PTC, and Siemens. Five years later it was taken more seriously, as also enterprise software vendors, like SAP and Oracle, started to work on their PLM offering. And some years ago even the most skeptic company related to PLM, Autodesk, began to sell a PLM offering.
So like global warming we can conclude: PLM is recognized, and now we can act.
The early adopters of PLM are also in a challenging situation. Their first PLM implementations were very much focused on an IT-infrastructure, allowing data to flow through a global organization, without disrupting the day-to-day business model too much. These implementations are now a burden to many of them: costly and almost impossible to change. Look at the PLM stories from some of the major automotive companies, like Daimler, JLR, PSA, Renault, , Volvo Cars and more.
They are all somehow kept hostage by their old implementations (as business continues) however due to changing ownership, business models and technology they cannot benefit from modern PLM concepts as it would be a disruption.
Meanwhile, PLM has evolved from an IT-infrastructure into a business-driven approach to support global, more flexible and customer-driven business processes. Younger companies that are now starting in Asia do not suffer from this legacy and are faster established based on the know-how from the early adopters.
And this is not only happing in the automotive industry. In the recent years, I have seen examples in the Oil & Gas industry, the High-Tech industry (which in theory is relative young) and the Manufacturing industry.
Coming back to the 2015 PLM challenges tweeted by Chad Jackson, it looks like they are related to time and costs. Obviously it is not clear what values PLM can bring to a company outside efficiency gains (ERP/Lean thinking). Modern PLM allows companies to change their business model as I wrote recently: From a linear to fast and circular. No longer is the PLM mission to support companies with product information from cradle to grave but from cradle to cradle. Sustainability and becoming connected to customers are new demands: Operational services instead of selling products, linking it with the need for IoT to understand what is happening.
In the 2015 PLM, the discussion with executives is about purchasing technology instead of the need to change our business for long-term survival. Most investors do not like long-term visions as their prehistoric brains are tuned to be satisfied in the short-term.
Therefore, as long as the discussion about PLM is about IT and infrastructure and not about business change, there will be this stall, identical to what happens with addressing global warming. Short term results are expected by the stakeholders, trying to keep up the current model. Strategists and business experts are all talking about the new upcoming digital era, similar to global warming.
We know we have to act, but we do not act seriously
When I posted a short version of this post on LinkedIn on Ascension Day, I got some excellent feedback which I want to share here:
Dieter de Vroomen (independent advisor, interim manager & neighbor) wrote me an email. Dieter does not have a PLM-twisted brain. Therefore I like his opinion:
PLM and Global Warming are both assumptions, mental constructs that we can make plausible with technology and data. Both mindsets save us from disasters through the use of technology. And that's what both sell. But is that what they produce, what we want? Apple and associates think vice versa, making what first we want and explain later the underlying technology. I miss that with global warming, but certainly PLM. That's why it sells so bad CxO's.
I think the point Dieter is making is interesting as he is a non-PLM guy -showing the way CxO might be  thinking. As long as we (PLMers) do not offer a packaged solution, an end-to-end experience, it is hard to convince the C-level. This is one of the significant differences between ERP (its purpose is clearly is tangible) and PLM (see my post PLM at risk! It does not have a clear target).
A more motivating comment came from Ben Muis, consultant and entrepreneur in the fashion industry. We met at the PI Apparel 2013 conference, and I like his passion for bringing innovation to the fashion industry. Read his full comments on my post on LinkedIn as he combined in his career sustainability and PLM. Two quotes from Ben:
As you may know I did quite a bit of work on how the fashion industry could and should be more sustainable in its approach. This was at a time where only a handful of people at best were willing to even think about this. Knowing that in reality the decisions around cost and commercialism were driving the agenda, I drew the conclusion that by improving processes within the industry I could actually cause a sustainability improvement that was driven by commercial desire.
Explaining how you can become involved in the bigger picture and for Ben it is the possibility to keep on working on his passion in a real-time world. And finally:
So there you have it… my reasons for initially thinking your title was very close to the reason I shifted my focus from pure sustainability advice to PLM implementations to begin with. I could drive a real result much quicker. This, as I am sure you will agree, in itself supports the reason for taking PLM seriously
My conclusion:
The topics PLM and Global Warming have a lot in common. The awareness exists. However when it comes to action, we are blocked by our prehistoric brain, thinking about short term benefits. This will not change in the next 1000 years. Therefore, we need organizations and individuals that against all odds take the steep path and have a vision of change, breaking the old models and silos. It will cost money, it will require a sacrifice and the reward will only be noticed by next generations. What a shame
A final quote before going back to standard PLM matter in upcoming posts:
"Everything is theoretically impossible, until it is done."

Robert A. Heinlein
Mindmap image courtesy of www.mindmapart.com – Jane Genovese